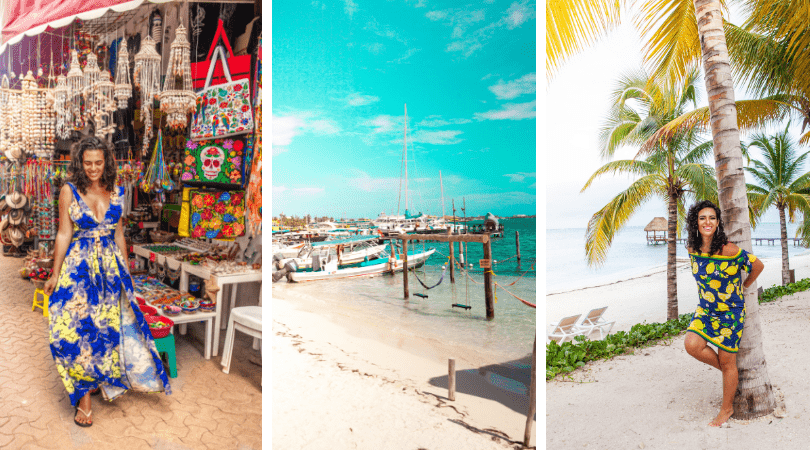 Just a short trip from Cancun is the beautiful island of Isla Mujeres. If you're looking for a places that is more laid back with a few unique adventure activities sprinkled in, a more local vibe, and beautiful blue waters, you might want to add Isla Mujeres to your bucket list. Keep reading to see all of the fun things to do in Isla Mujeres and plan your next itinerary!
Want to be more prepared before your trip? We've been using the Rosetta Stone app! It has 5-10 minute lessons all on your phone with visual and audio cues to help you learn quick! Join Rosetta Stone now and get 50% off your lifetime subscription!
This post is sponsored by Alba Botanica and the InfluenceHer Collective. All opinions are my own. Thank you for supporting the brands that make this blog possible!
Things to Know About Isla Mujeres
If you're looking to get to Isla Mujeres from the Cancun Hotel Zone , there are a couple of options (Hint: Most people recommend the more expensive & less convenient option)
Isla Mujeres means Island of Women
Want to make sure you go when the water is clearest? Check the seaweed warnings (a quick google search will do the trick.)
Best time to go? June-Early August are the busy seasons. If you want it to be more relaxed, visit Mid August-Mid September
Things to do in Isla Mujeres
Visit the Turtle Sanctuary
At Tortugranja you can visit the turtle sanctuary where thousands of turtles are released each year. You can visit the tanks, protected pools, and small aquarium where turtles who need more care are protected until they are ready for release. Depending on when you go, you can even see the baby sea turtles!
you can visit the turtle sanctuary where thousands of turtles are released each year. You can visit the tanks, protected pools, and small aquarium where turtles who need more care are protected until they are ready for release. Depending on when you go, you can even see the baby sea turtles!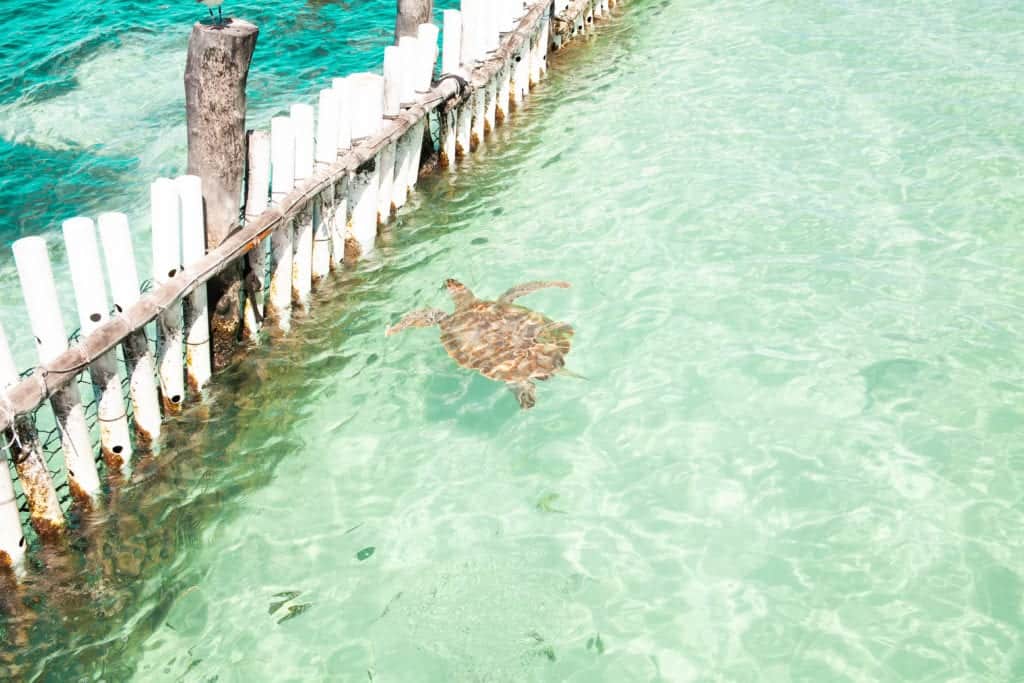 Explore Downtown
Downtown Isla Mujeres is the area filled with vibrant colors, shops, and restaurants. I loved the unique characteristics like finding monkeys in the trees or some beautiful buildings. After a while, all of the shops start to look similar. However, we weaved through each street, and I'm glad we did, because every once in a while we would find a hidden gem.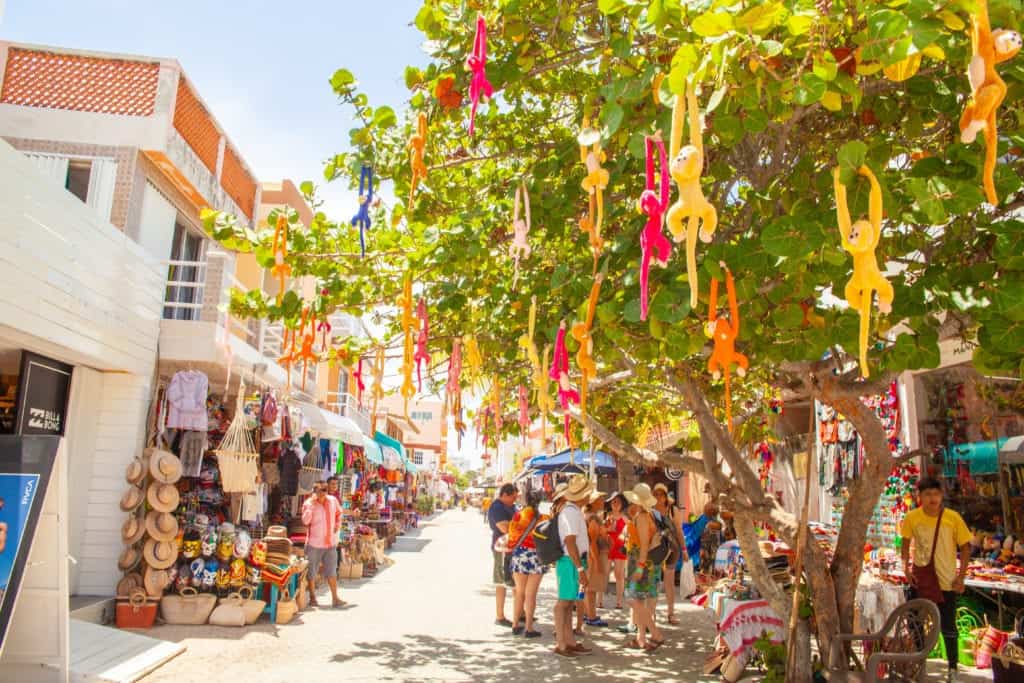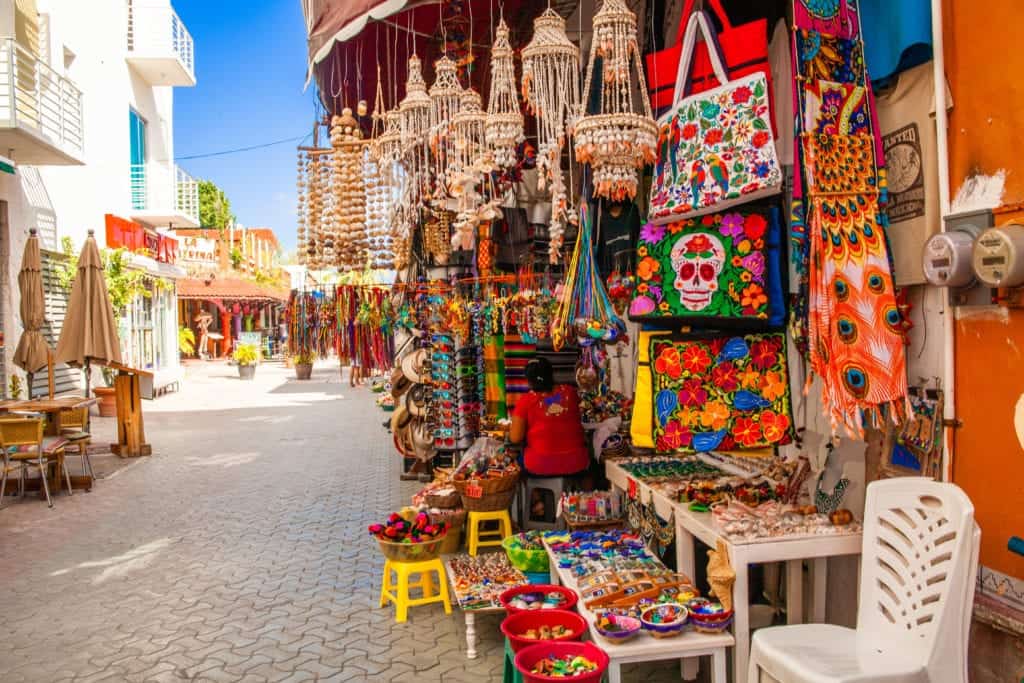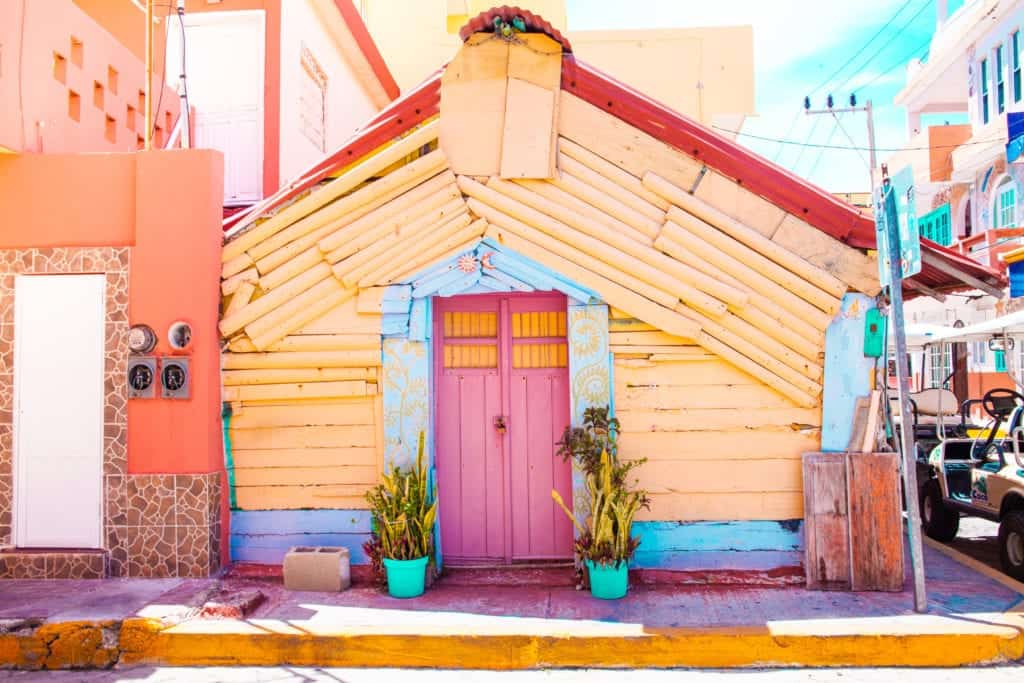 Visit the Under Water Museum
There are several snorkeling adventures where you can see all of the incredible underwater sculptures at MUSA. While you're wandering downtown, there are different vendors offering tours that will often take you to 3 different snorkeling spots, including MUSA, and provide a lunch. The actual MUSA site also offers snorkeling and even glass bottom boat tours.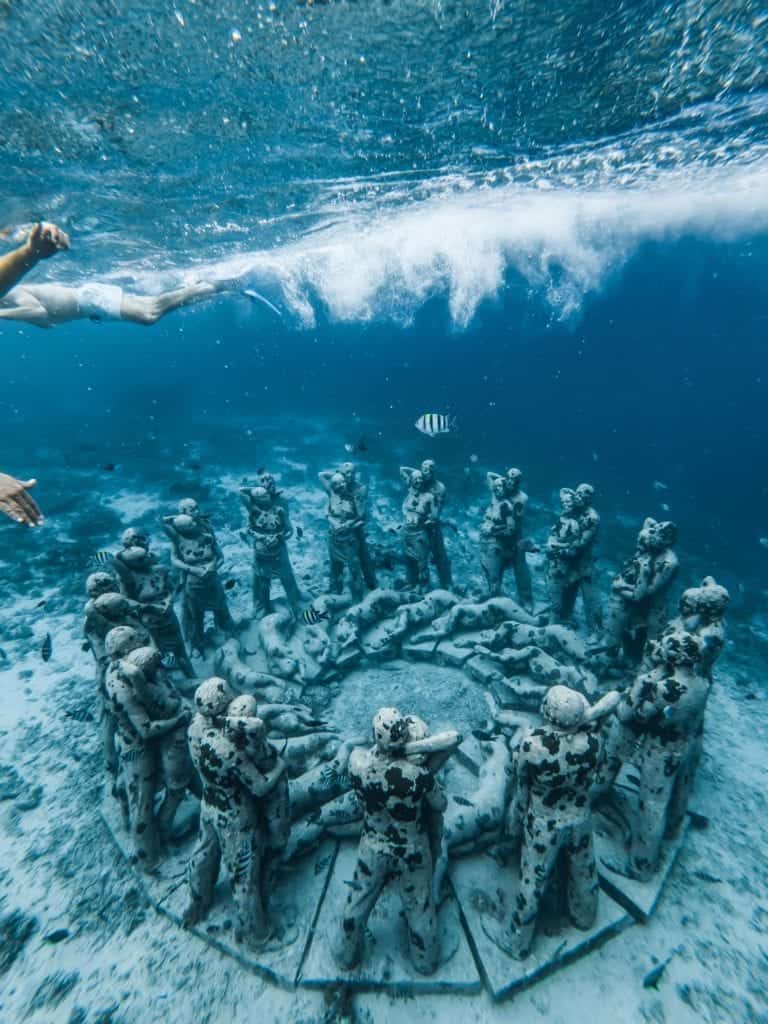 Protect the Environment
With all the time in the sun and water, I will always remind people to wear sunscreen! There's nothing like ruining a trip because you can't go outside after getting too much sun the first day! At the same time, we want to make sure to protect the water we're swimming in, which is why I love the Alba Botanica which is eco-friendly, free of ingredients identified to have potential adverse impact to coral reefs, and not tested on animals. Plus I love the smells and ingredients of the Hawaiian Green Tea Lotion and the Hawaiian Coconut Clear Spray!
Eat Hibiscus Tacos
Vegans (and non vegans alike!) will go crazy for these tacos! Known as Flor de Jamaica here, these tacos are like nothing else. I first discovered these tacos at our hotel as vegan pastor tacos and then discovered them at different restaurants across the island. So good and so packed with flavor!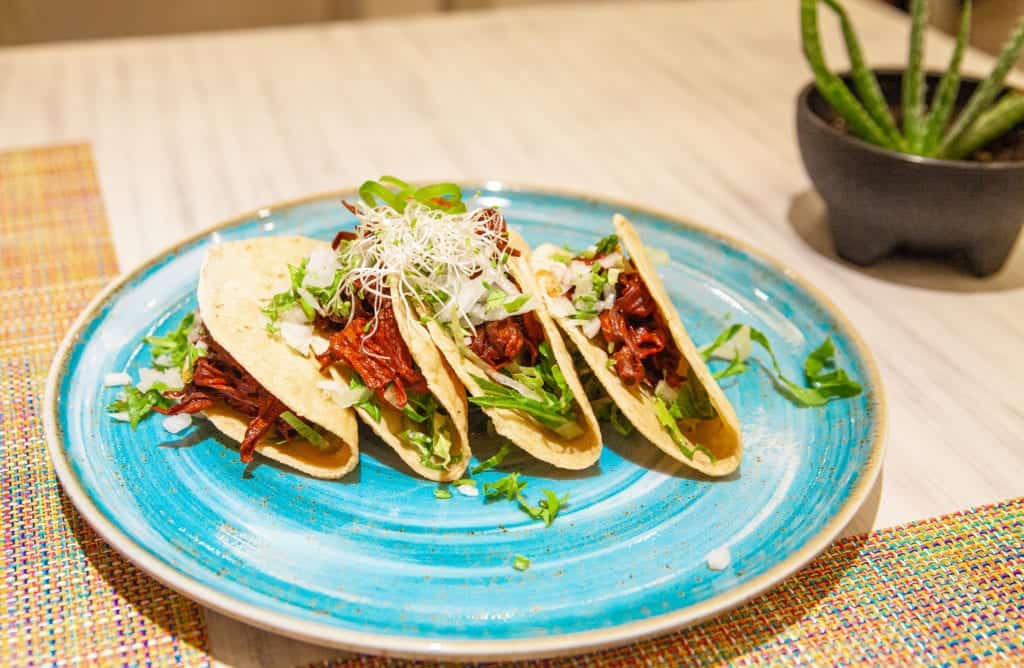 Basically Just Eat all the Tacos You Can
I mean tacos are always a good idea! Many of the restaurants around offered 3 taco + beer deals. I loved how cute Tres Mentiras was, but you can find deals everywhere.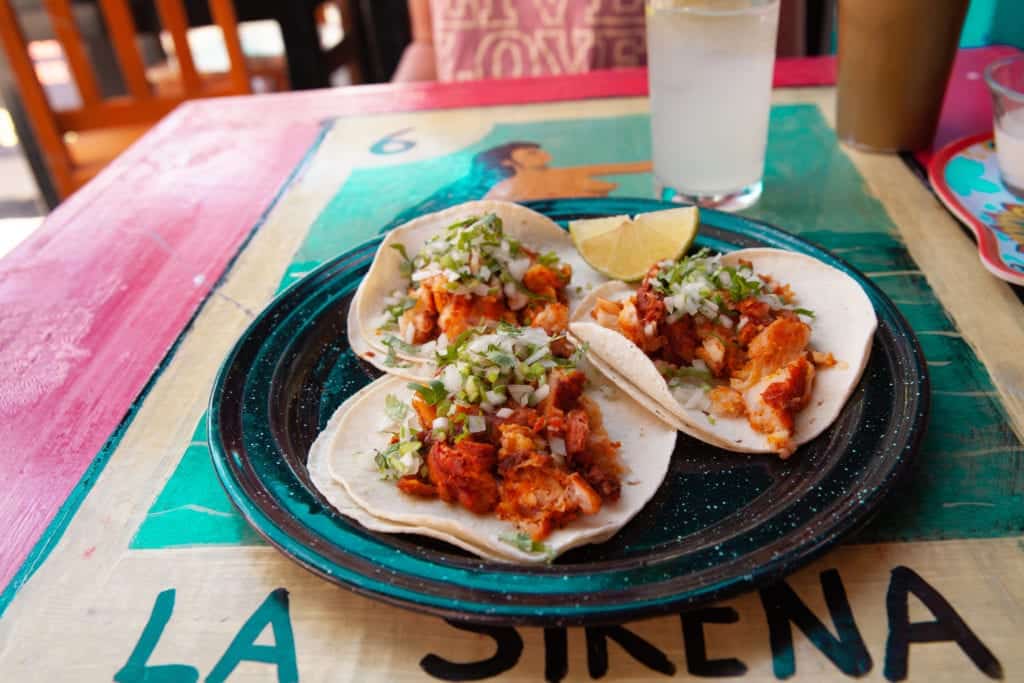 Go on a Tequila Tasting
Drink lots of tequila for free?! There are multiple tequila rooms around the downtown shopping area where people outside are offering free tastings. Try a couple at each one and soon you'll have all the drinks you need for free. You should probably buy a bottle or two while you're at it. There are a lot of cool flavors like guava, chocolate, coconut, etc.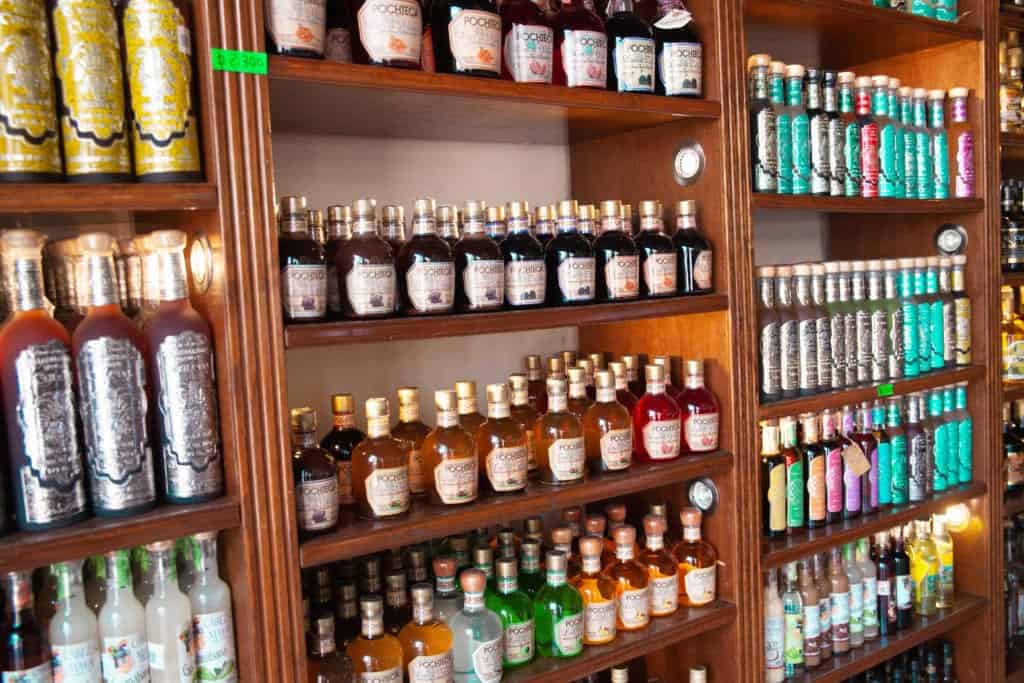 Swim With Whale Sharks
For a once in a lifetime experience, you can swim with these majestic creatures! Between June and mid-September, these creatures are near Isla Mujeres, and you can book a tour to snorkel near them. The best time to go is mid-August to mid-September when the island is less packed.
Stay in a Beautiful Hotel
We had such a blast staying at the Izla Hotel. With an upstairs adults-only pool looking over the water, a downstairs pool, amazing food, and a private beach, we spent a large amount of time just relaxing here (while regularly applying the Alba Botanica sunblock to protect my skin from sun damage) and felt like we were in paradise.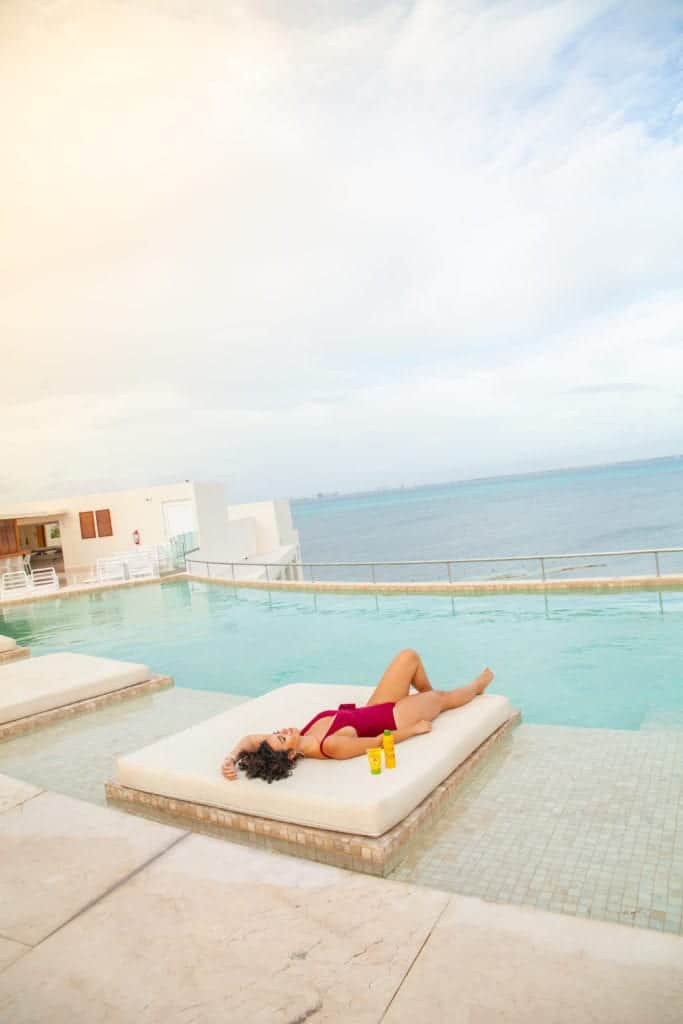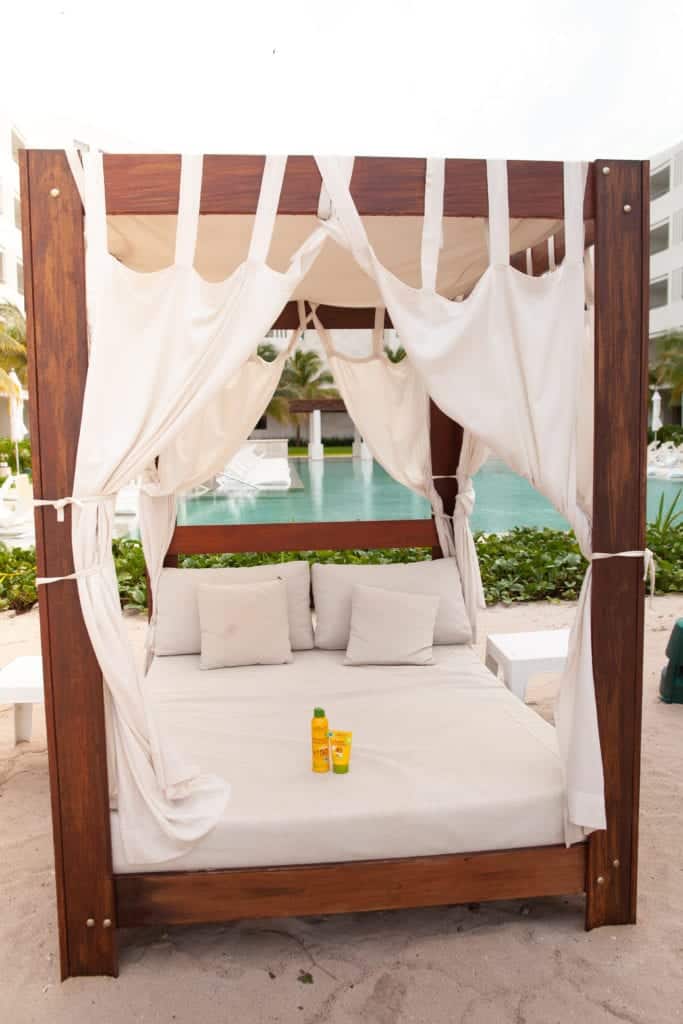 Explore Mayan Ruins
The last hurricane sadly took out some of this site, but historians say this might be the temple of the goddess Ixchel. Located at Punta Sur, this area is completely different from the calm waters of Playa Norte. Here you'll see crashing waves and have a breathtaking view all around.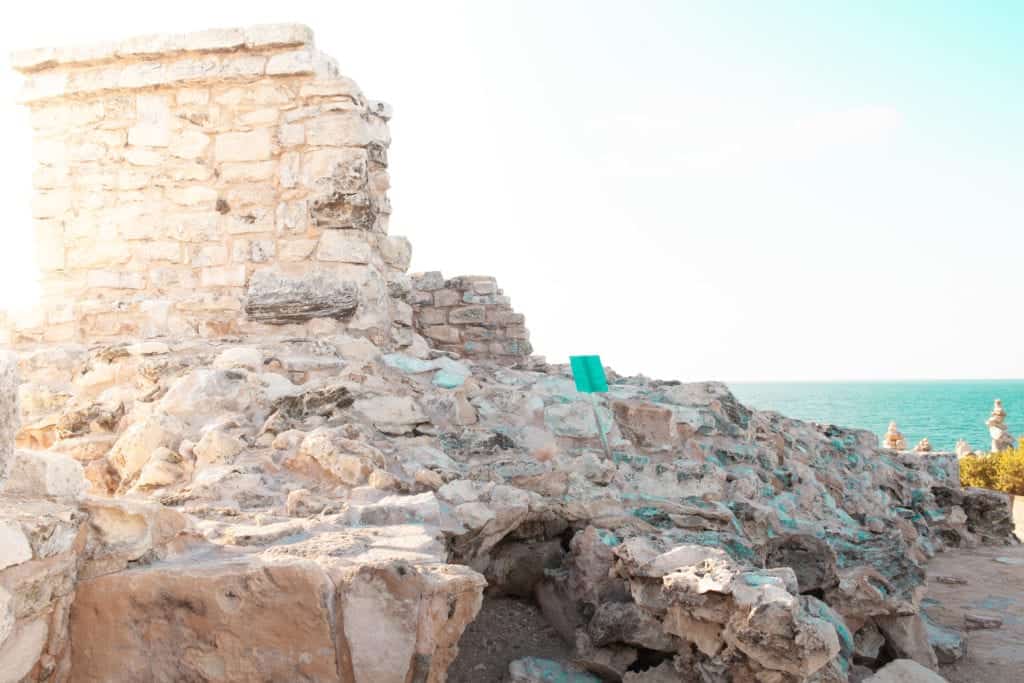 Visit a Beach Club
Want a change of scenery from your hotel or just something a little different? Isla Mujeres has several beach clubs such as Captain Dulches where you can experience the pool, swim up bar, or go to the private beach (something that I preferred over the crowded beaches). The one at Captain Dulches has a pier that goes out for a long distance with shallow waters the entire time!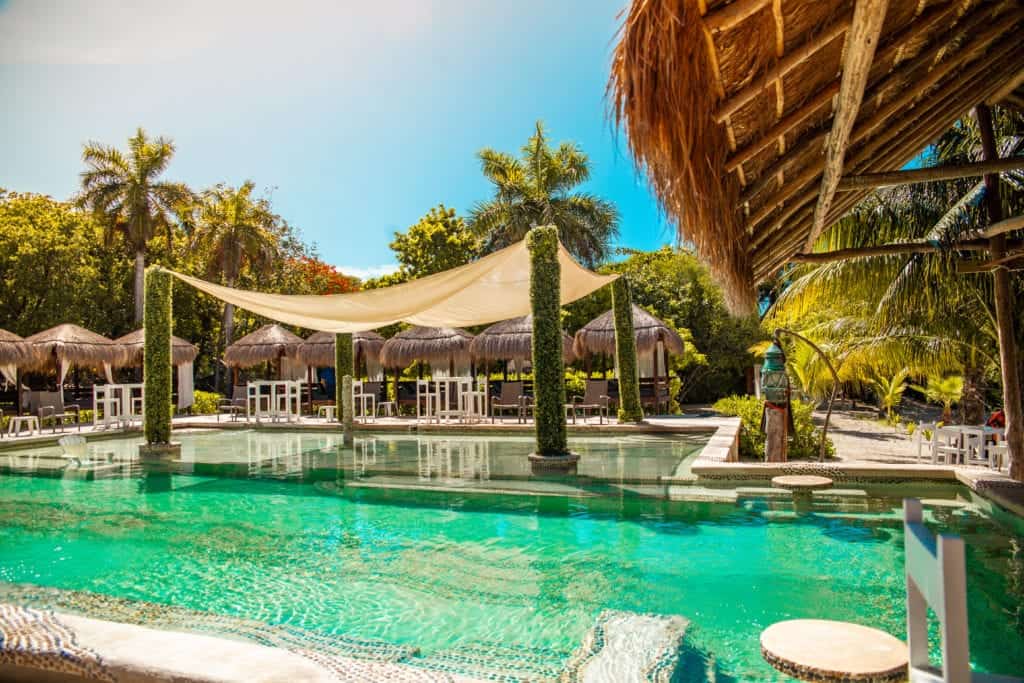 Swim at Playa Norte
Playa Norte is one of the most popular beaches (as you can see by the crowds). It's definitely worth visiting, but I preferred the hotels and beach clubs where the beaches were less packed and chairs were included with your stay. However, the water is no doubt stunning.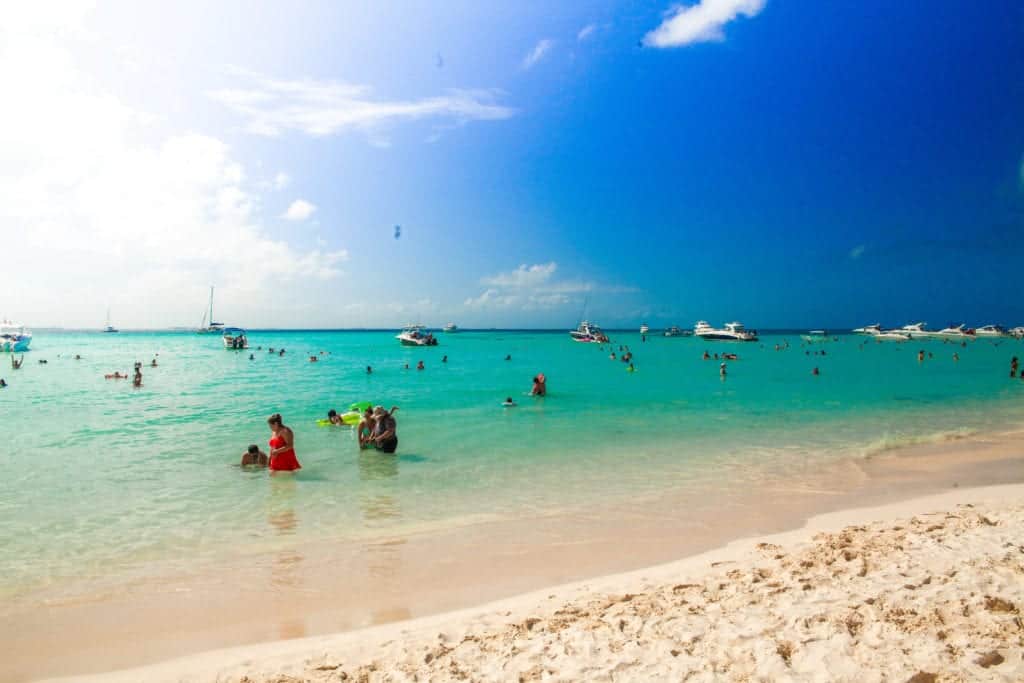 Rent a Golf Cart
The island is small enough to see everything in a day and the best way to see it without constantly hailing a taxi is by golf cart. The East side of the island is absolutely stunning so make sure to stop there.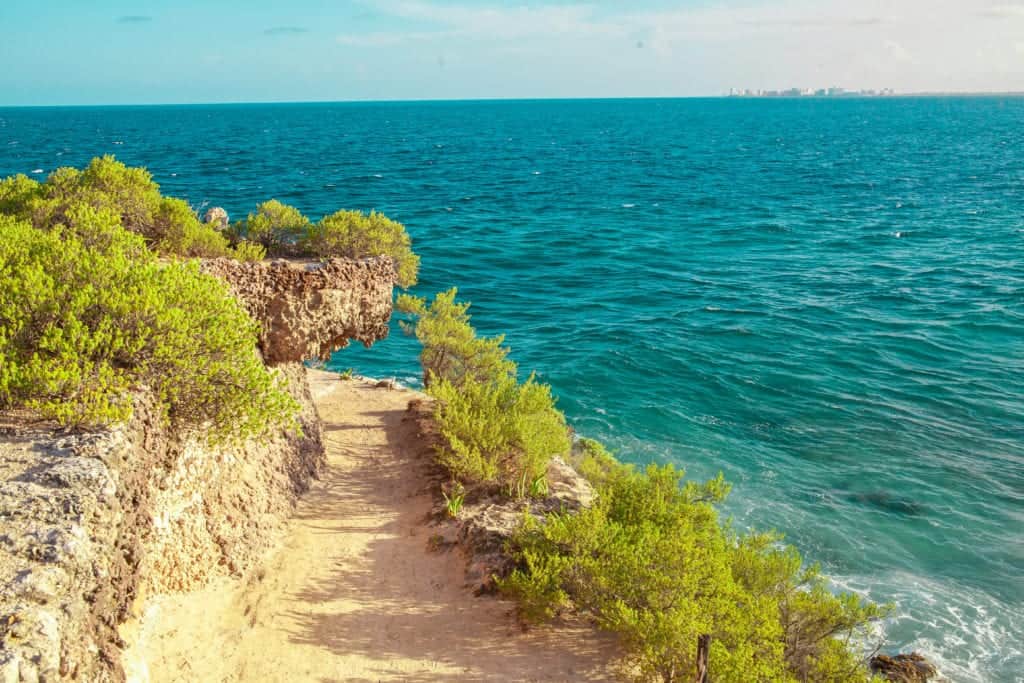 Isla Mujeres Final Thoughts
Having just come from Cancun, Isla Mujeres was a completely different vibe. It was more relaxed and less touristy. You still got that downtown market and activities for tourists, but overall it was peaceful and fun. If you're looking for an even more secluded Mexican island, make sure to check out Isla Holbox!
More Isla Holbox Things to Do