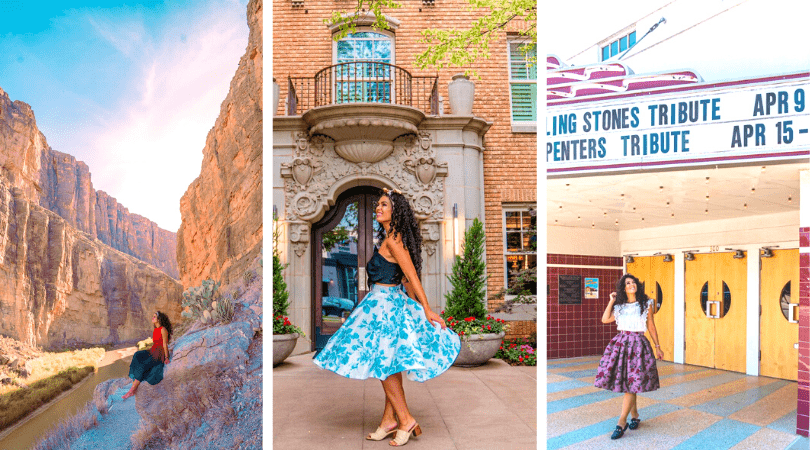 I'm always on the lookout for vibrant, stylish, and affordable items! I always gravitate to favorites like a floral midi skirt or a colorful midi dress.When I came across the Chicwish site, I was pretty excited! Midi pastel rainbow dresses, cute lace tops, and floral skirts that make me feel like I should be going for high tea are part of why I love the selection at Chicwish. I've been wearing Chicwish when I travel and have gotten so many comments on the looks! Keep reading below for our full Chicwish 2022 review.
Thank you so much Chicwish for sponsoring this post. As always, all opinions are my own.
Chicwish 2022 Review
I wore Chicwish all over OKC on our most recent trip and I felt so good! OKC is such a colorful city and I felt like I belonged thanks to Chicwish. Plus, I didn't feel hindered whatsoever because I knew by how they felt that Chicwish would hold up beautifully with it's high quality as we did some exploring.
My Favorite 2022 Chicwish Products in Review
Blue Watercolor Peony Flare Midi Skirt
Clearly, this watercolor floral flare pleated midi skirt is perfect for twirling! The watercolor design is eye-catching and perfect for the summertime. The fit and flare style of this midi skirt is so elegant and you can easily pair it with a statement crop top, or simple tank top, or dress it up cool design to match every occasion. I am wearing a small in the top and skirt and it fit to true to size.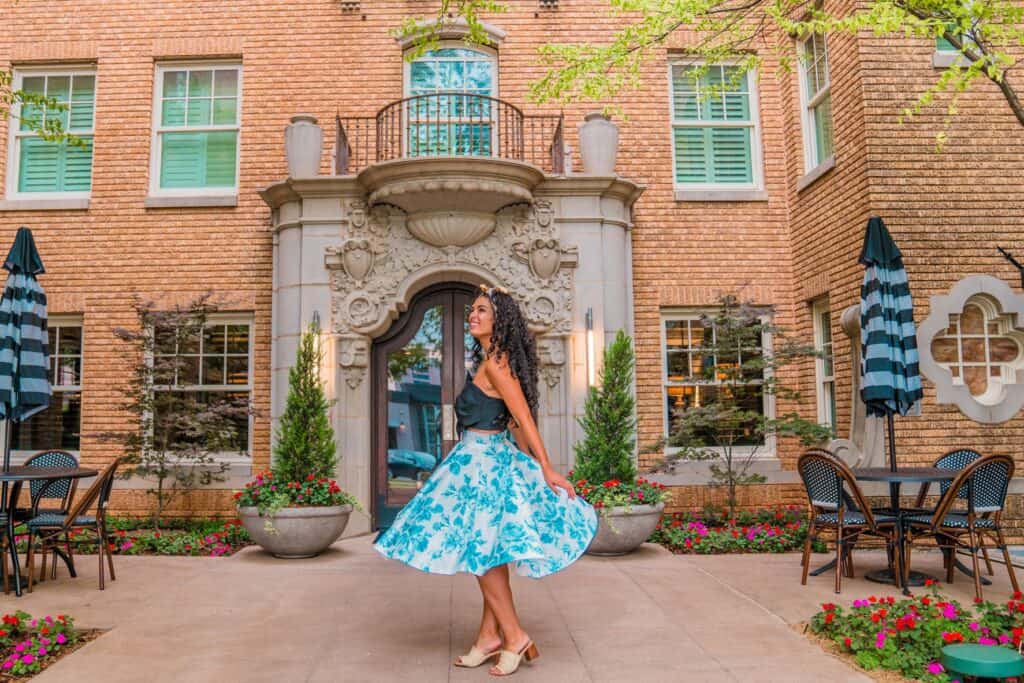 Make a statement and pair a neutral top with a rich floral jacquard skirt from Chicwish with the same pleated, flare shape. It feels so elegant and perfect for a fun girls' wine trip or walking around a beautiful small downtown. This is another skirt that also comes in a lot of different patterns. One thing I love about Chicwish is all of the great midi skirt options they have!The material is nice and thick so you don't have to worry about it being see through and the length is perfect.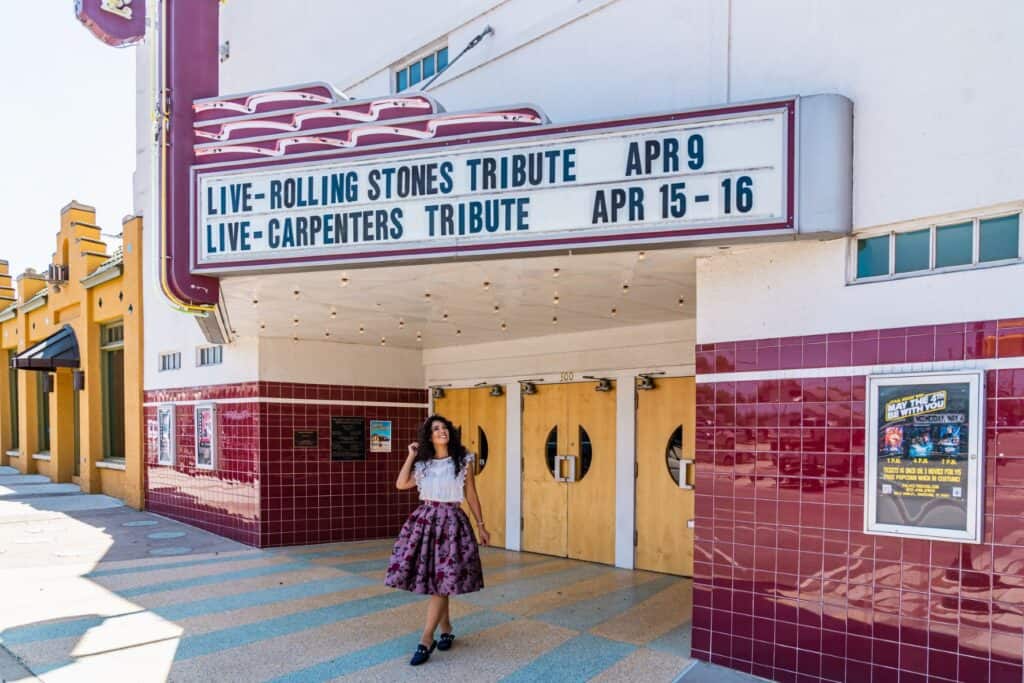 Sweet Knot Bustier Top in Black
The shape of this black, strapless bustier top holds up so well and it's the perfect statement piece to go with anything. Pair it with jeans, a unique skirt of any length, or even a simple pair of black biker shorts, and spice up with a jean jacket and statement jewelry. Chicwish has this bustier top in colors like cream and gray, along with other statement tops in various colors and styles.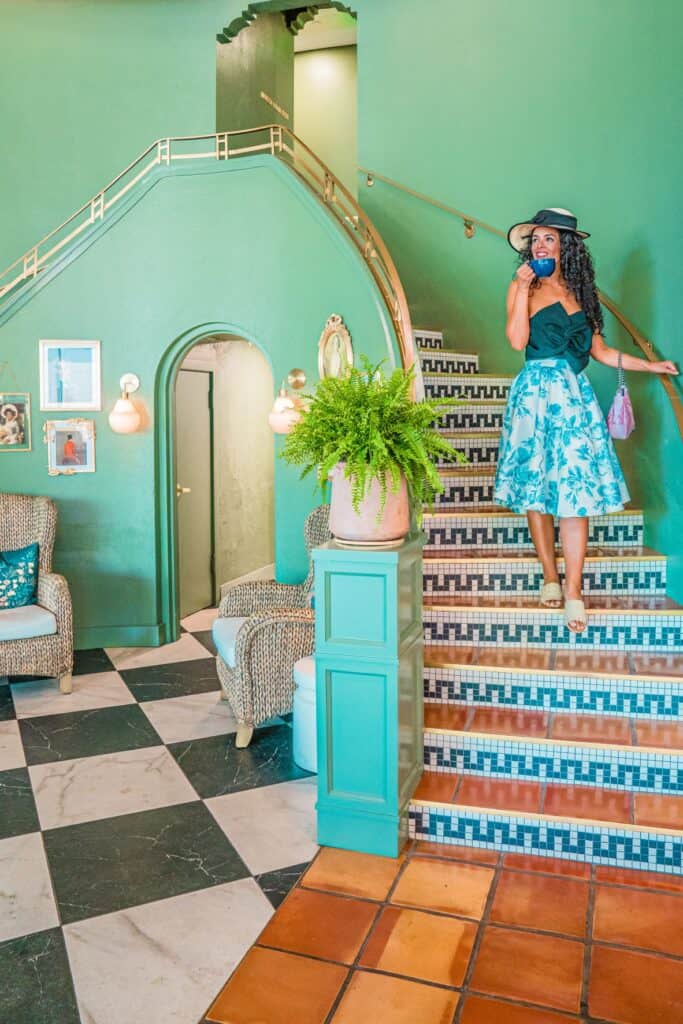 Paisley Print Cut Out Maxi Dress
I love a good vintage maxi dress! It's long enough for a photo-worthy twirl but also short enough that you won't be worried about stepping on it or getting it dirty. I especially like this yellow paisley, bohemian maxi dress from Chicwish because of the cute cutouts at the neckline and the waistline. I spent so much time outside and was so comfortable because of how flowy and light this vintage dress felt while still being durable for exploring the campsite. Texas summers are hot but this Chicwish dress still felt nice and cool.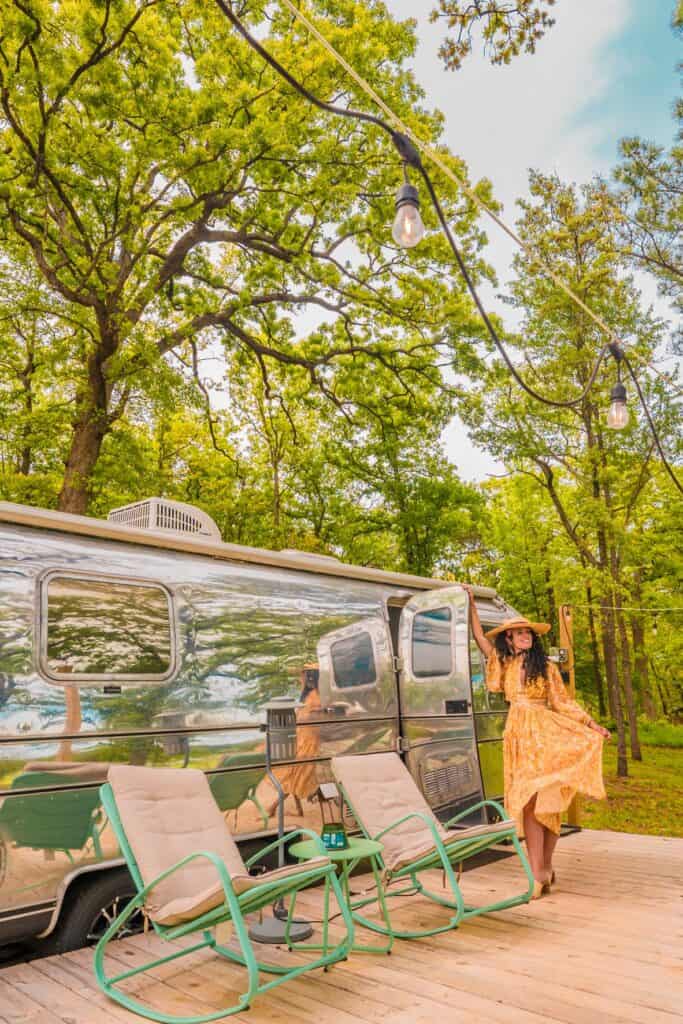 Splendor of the Sunset Gradient Pleated Maxi Dress
The colors on this pleated maxi dress are striking and perfect for summer,reminiscent of a colorful sunset. The pleated nature of the skirt gives it freedom to sway and move.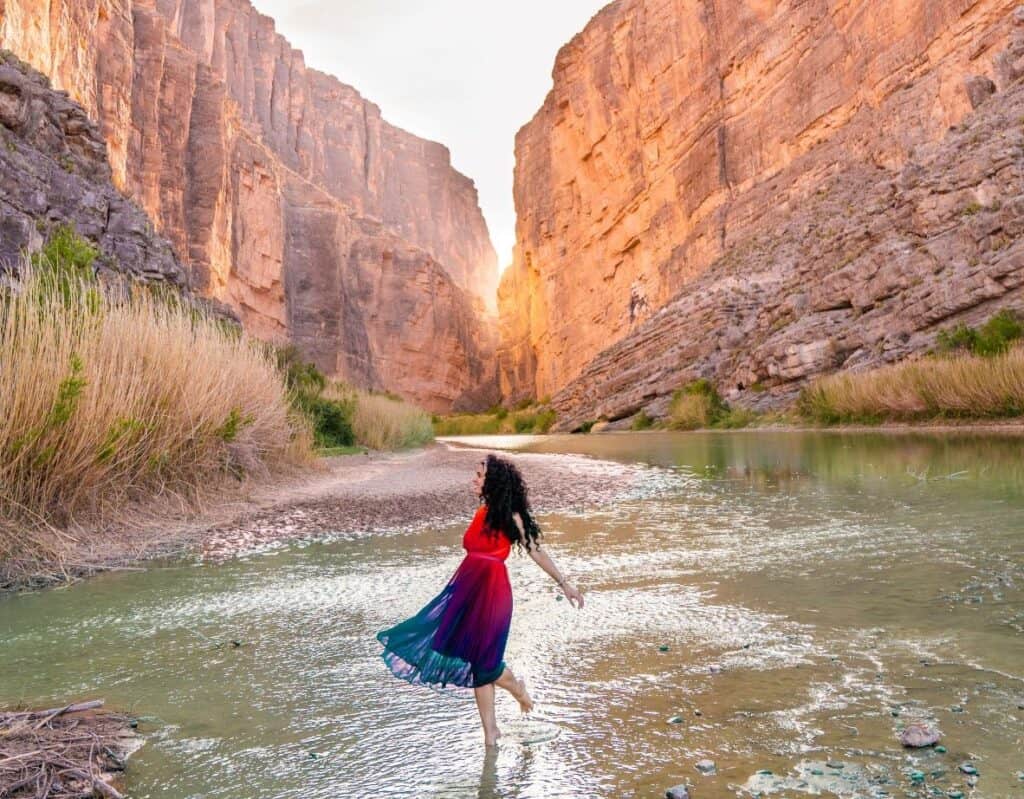 Chicwish 2022 Review: Final Thoughts
Following fashion trends doesn't have to be pricey and you don't have to seek out low quality clothing either! Chicwish makes striking items from high-quality fabric with beautiful shapes and details. Whether you're looking for a new staple for your wardrobe or a statement piece, Chicwish has you covered! I love Chicwish and I think you will too, so check out their website, follow them, and keep an eye out for other Chicwish items on my feed.