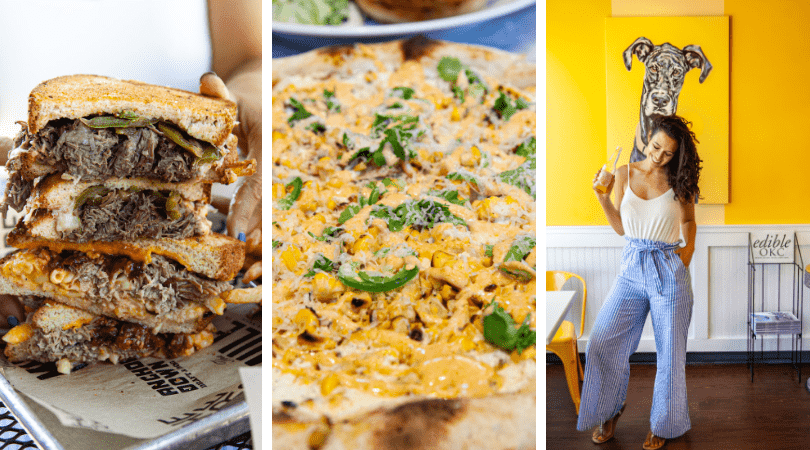 On a recent trip to Oklahoma City, my husband and I learned just how much of a foodie town Oklahoma City is! Craft breweries, vegan eats that will satisfy even the most die-hard carnivores, and international cuisine fill this city. I need to come back to Oklahoma City just to fill my tummy more! Keep reading about where to Eat in Oklahoma City!
Oklahoma's First Craft Brewery
Bricktown Brewery is a popular spot in OKC with several different locations. However it's in Bricktown where they actually brew the beer! I couldn't choose between the Blues Berry Ale and Wiley's One Eyed Wheat! They even have bottles so you can take your favorites home and (maybe) share with friends!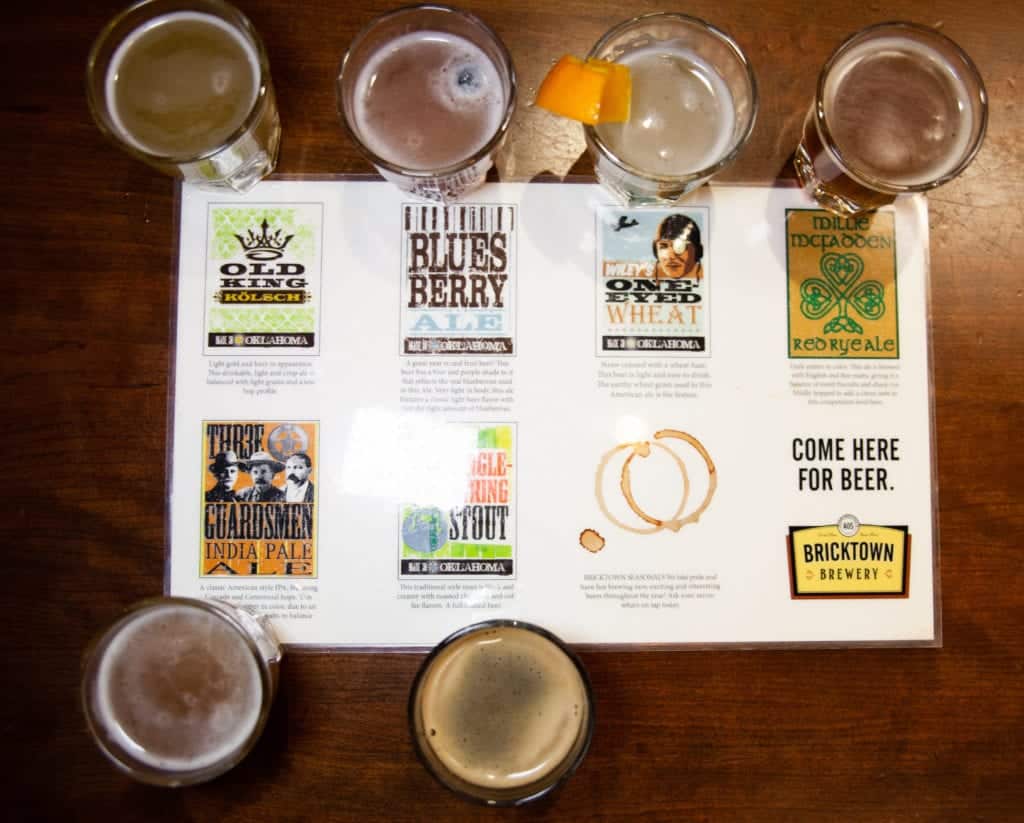 In addition to great beer, they have an incredible selection of food. Caramel and bacon glazed sweet potato fries, cheese curds, juicy burgers, and avocado fries left me in a wonderful food coma! They perfectly paired sweet and savory with a wide variety of dishes from Southern comforts to unique finds!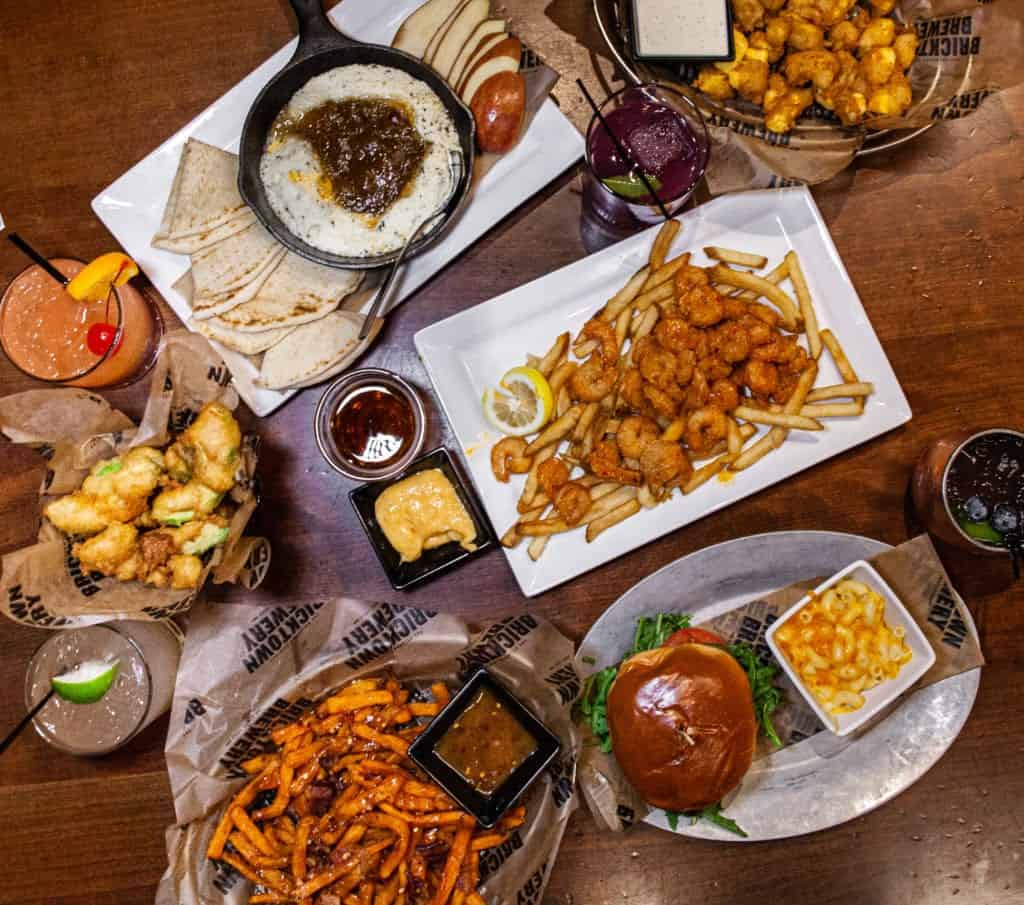 Oklahoma Shaped Pancakes
I thought Texas was the only place that made everything in the shape of our state, but apparently Oklahoma has jumped on that trend. Hatch Early Mood Food in OKC is one of those places that you could come to everyday you stayed in OKC and never run out of things to try. In addition to Oklahoma shaped pancakes, they have blueberry streusel, bananas foster, pina caramelo and a pancake flight if you want to try them all!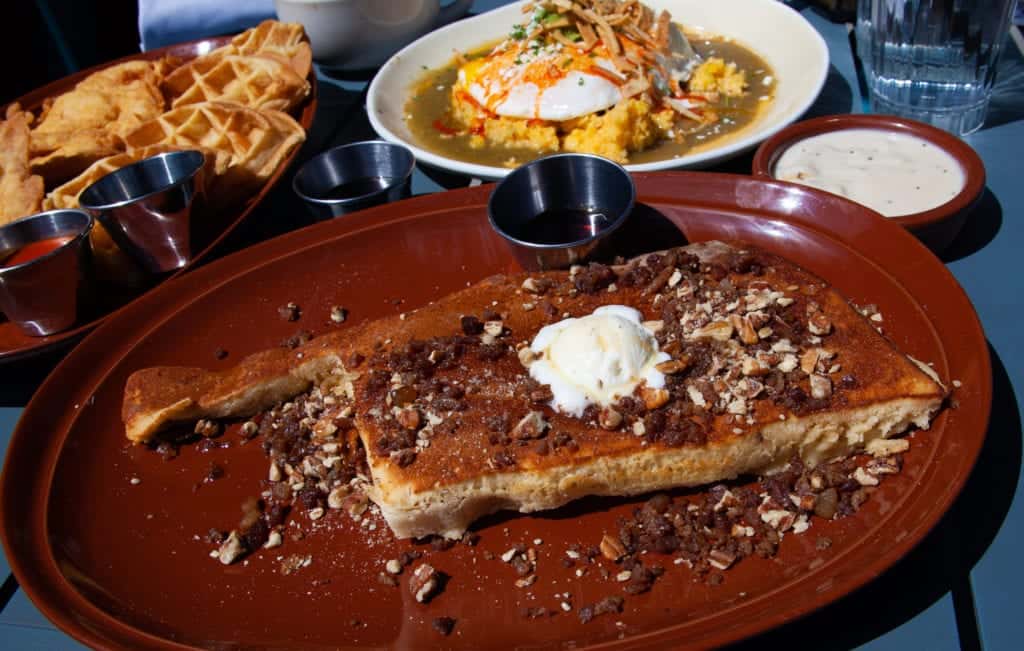 If you want something savory, the Cheiftan's revenge is filled with spicy grits, beer braised pork, tomatillo salsa, over easy eggs, avocado salsa, cotija cheese and is basically just a plate full of savory goodness!
Sandies
The macaroni pony at The Mule hit just the spot with Jalapeno cornbread, chipotle BBQ pulled pork, and a 3 cheese mac and cheese!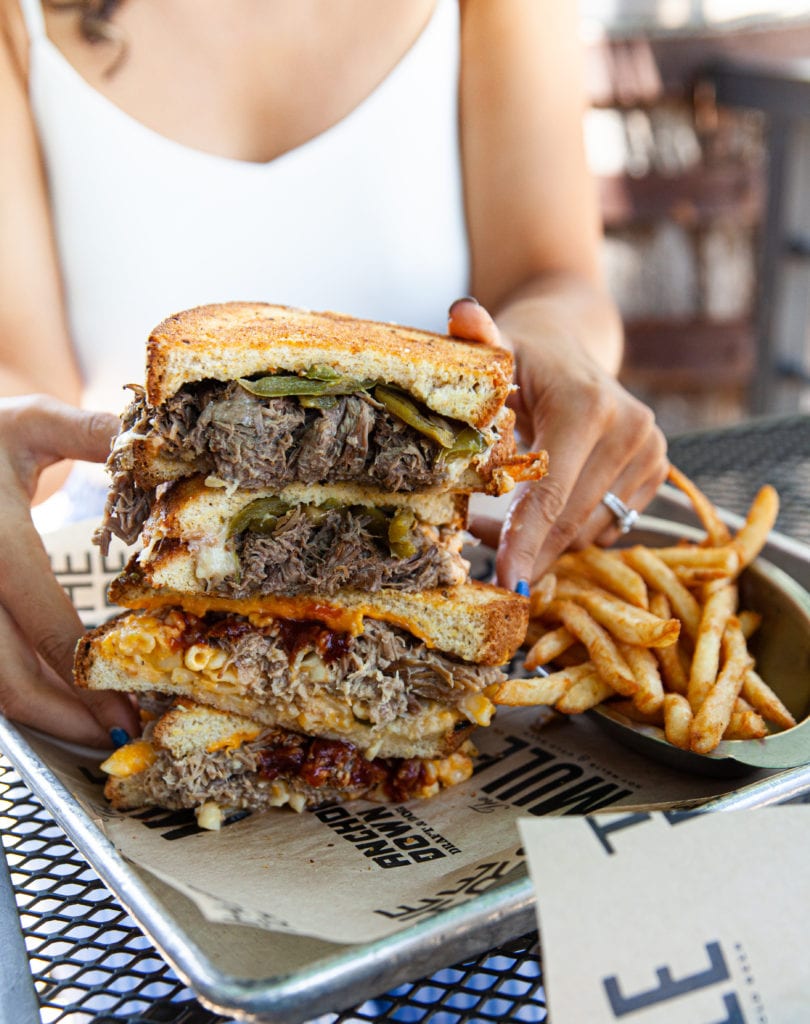 Vegan Option: The Herbivore. Vienna wheat, cashew cheese, roasted beets, mushroom, sun-dried tomato, avocado, grilled jalapenos, grilled onion, and chipotle aioli. I was tempted to order this just to make sure I got all my veggies, but that mac n cheese was calling my name!
Satisfy Your Sweet Tooth
After the Mule, you can walk over to Roxy's, a vibrant ice cream shop and soda fountain with fun art around the shop! Their cappuccino sundae with coffee ice cream and cappuccino whipped cream was the perfect buzz I needed to make it through the rest of our fun day!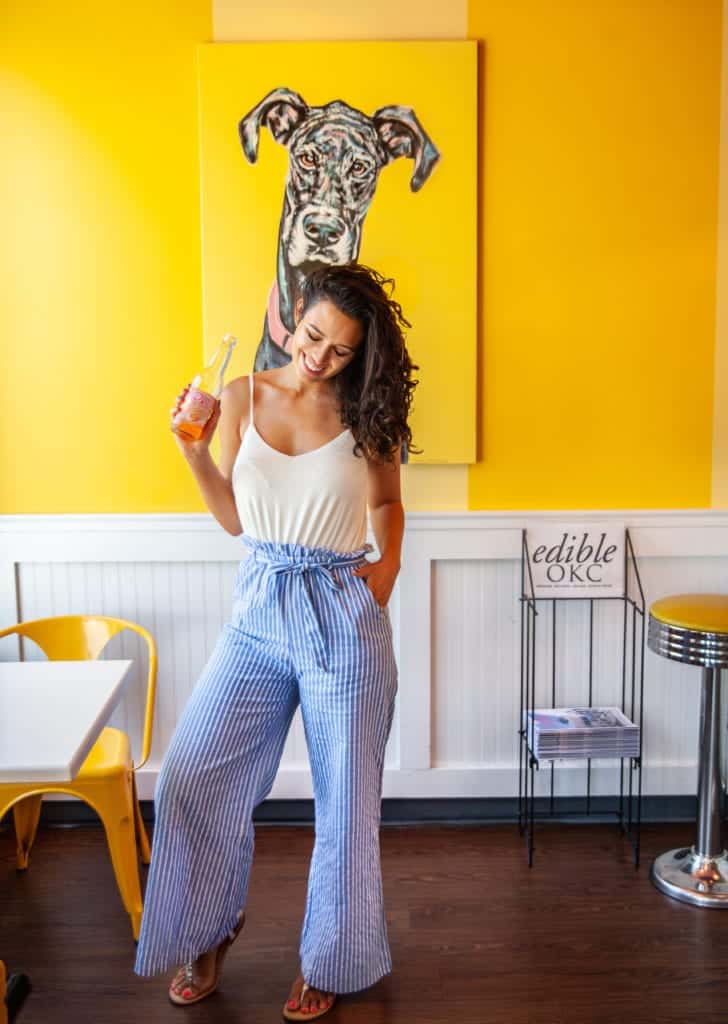 Date Night at Ludivine
If you're looking for a beautiful date night spot, Ludivine is a romantic spot with a menu that changes every day and menu items you won't typically find! We made our way through three exquisite courses starting with seared foie gras and roasted bone marrow. The lavender pound cake and plum jam served with the foie gras was an unexpected combination that I still dream about it. The roasted bone marrow was buttery and served on toast!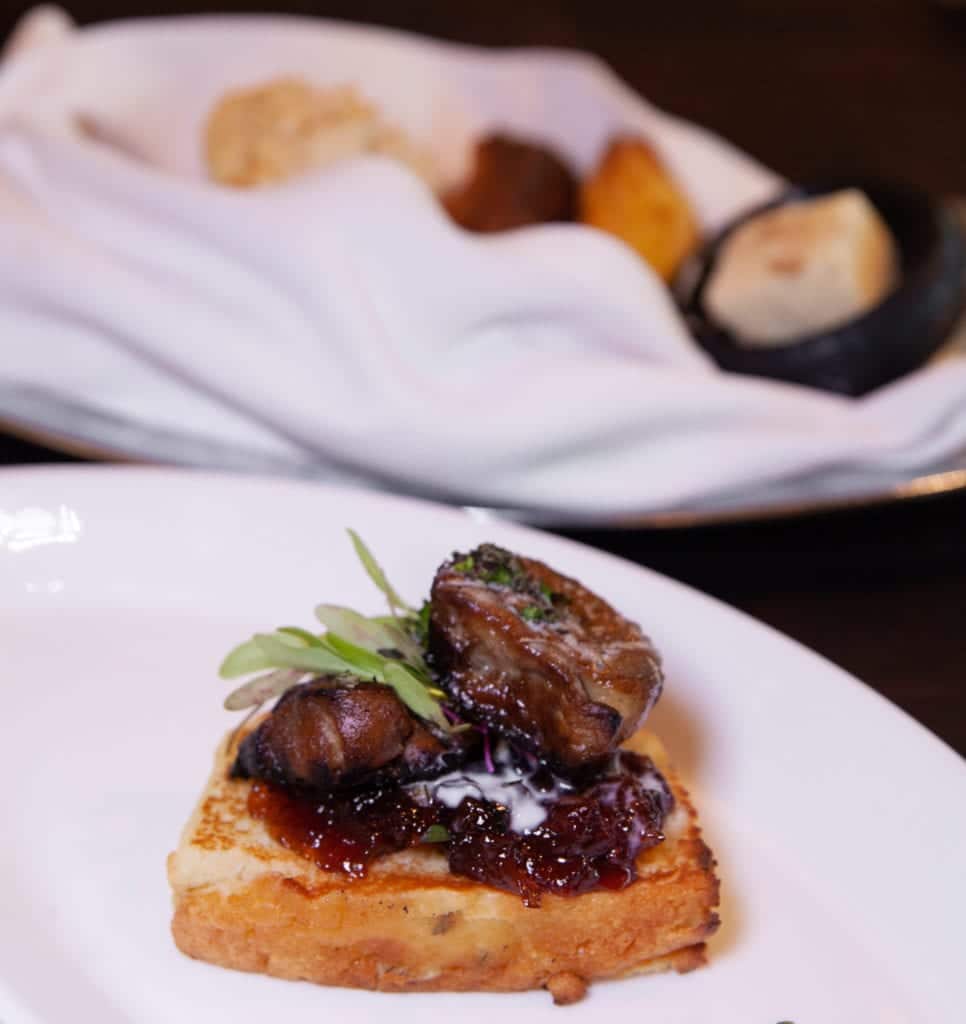 For the main course: Ponderosa Farm Rabbit Leg served over pepper & pecorino grits, patty pan squash slaw, golden beets, and a red wine rabbit pan sauce. For my husband: Oklahoma Wagyu Tri-Tip Steak with potato, heirloom carrots, eggplants, squash, kale, and kimchi.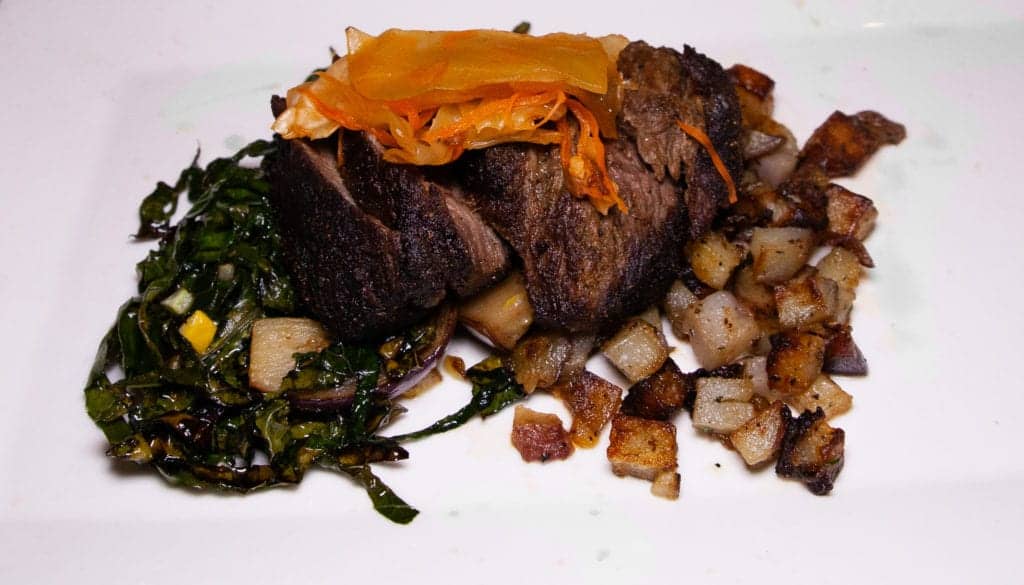 We opted to order different dishes to try more things. However, they have a wonderful chef's pairing with wine.
Out Of This World Flavors
Flower shop turned restaurant, Cheever's Cafe is another intimate spot perfect for a date night in OKC with a diverse range of unique culinary options.
This is also another flavor packed vegan restaurant option! Savory cauliflower bread pudding with mushroom pesto, red pepper jus, crispy brussel sprouts, pistachio, and goat cheese was such a unique combination unlike anything I had ever had. It took all my effort not to lick the plate clean! The boneless short ribs with charred jalapeno gratin and roasted veggies was another incredible option!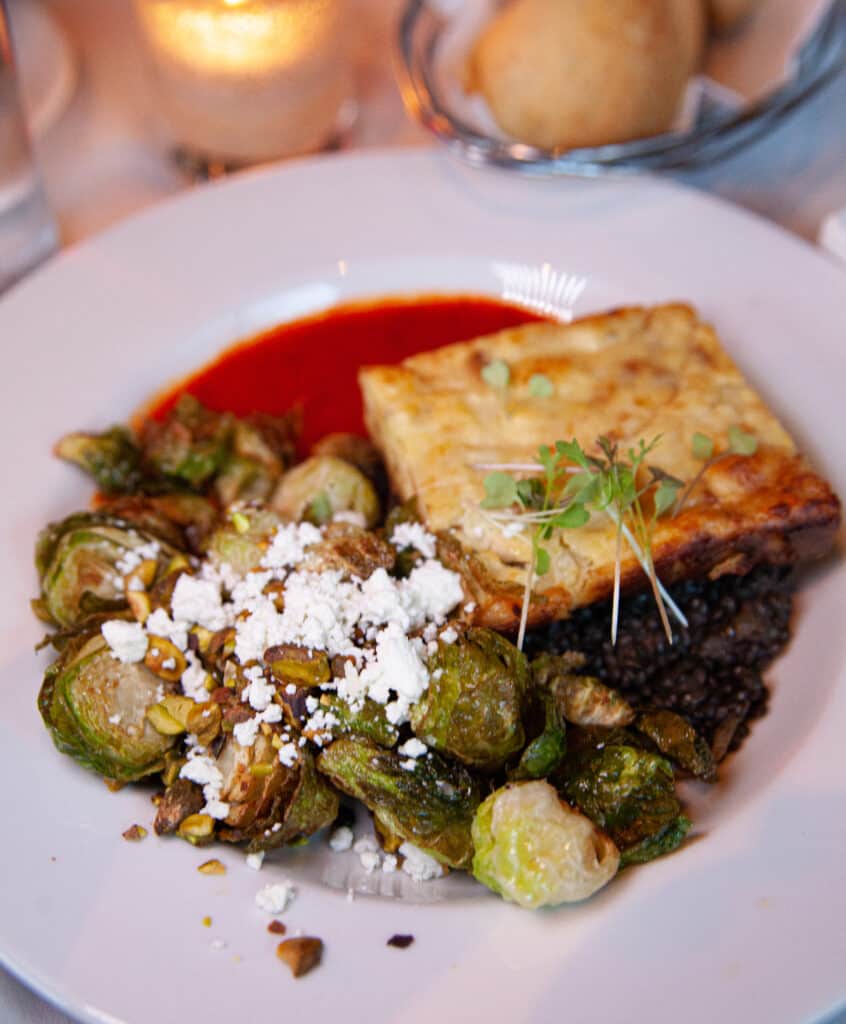 Elote Pizza and Live Music
The Jones Assembly is a concert venue that also serves as an upscale restaurant. During lunch time they serve more causal foods. As someone who could eat elote everyday, I was so excited to discover their elote pizza! For those who have never tried elote (first: I'm sorry!), it's Mexican street corn filled with flavor and definitely goes on pizza!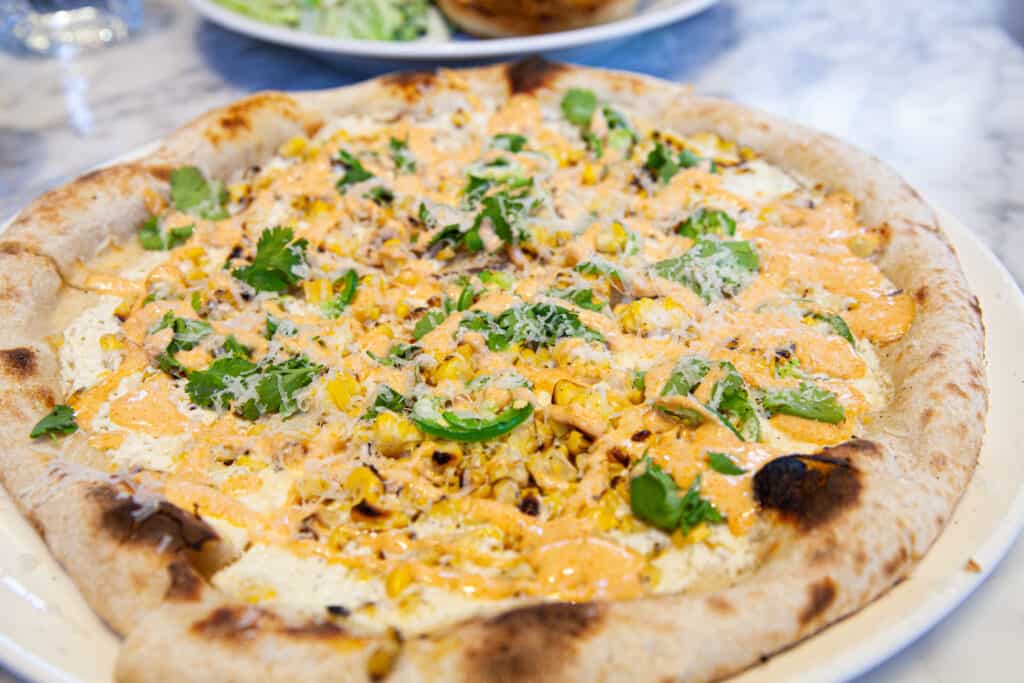 Don't skip out on drinks either. I ordered the I Like You Gelato because they described it as fluffy, which I had never heard a drink described as before. They were totally right, fluffy and fresh!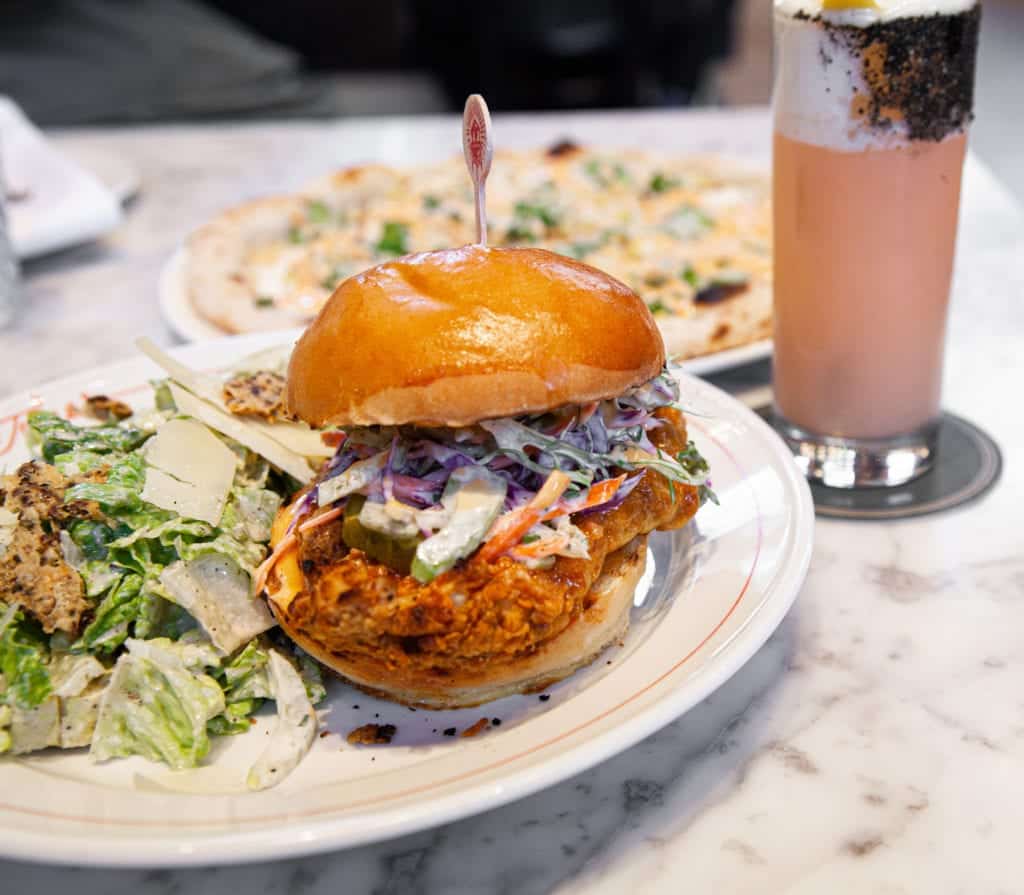 Mouth Watering Sandwiches
I can't say I'm really a sandwich person. I usually argue that I can make sandwiches myself, but that was not the case at Stitch OKC. Their fresh and healthy fare was the perfect light meal for lunch. I ordered the rainbow beet hummus sandwich filled with colorful veggies and was impressed with the flavor! The adobo pulled melt was delightful, and I wish I could have eaten a whole tub of mac and cheese! It was soo good!
Afterwards I ordered a little pick me up – a beautifully pink beet latte! Who knew that a once-hated vegetable could taste so good in latte form!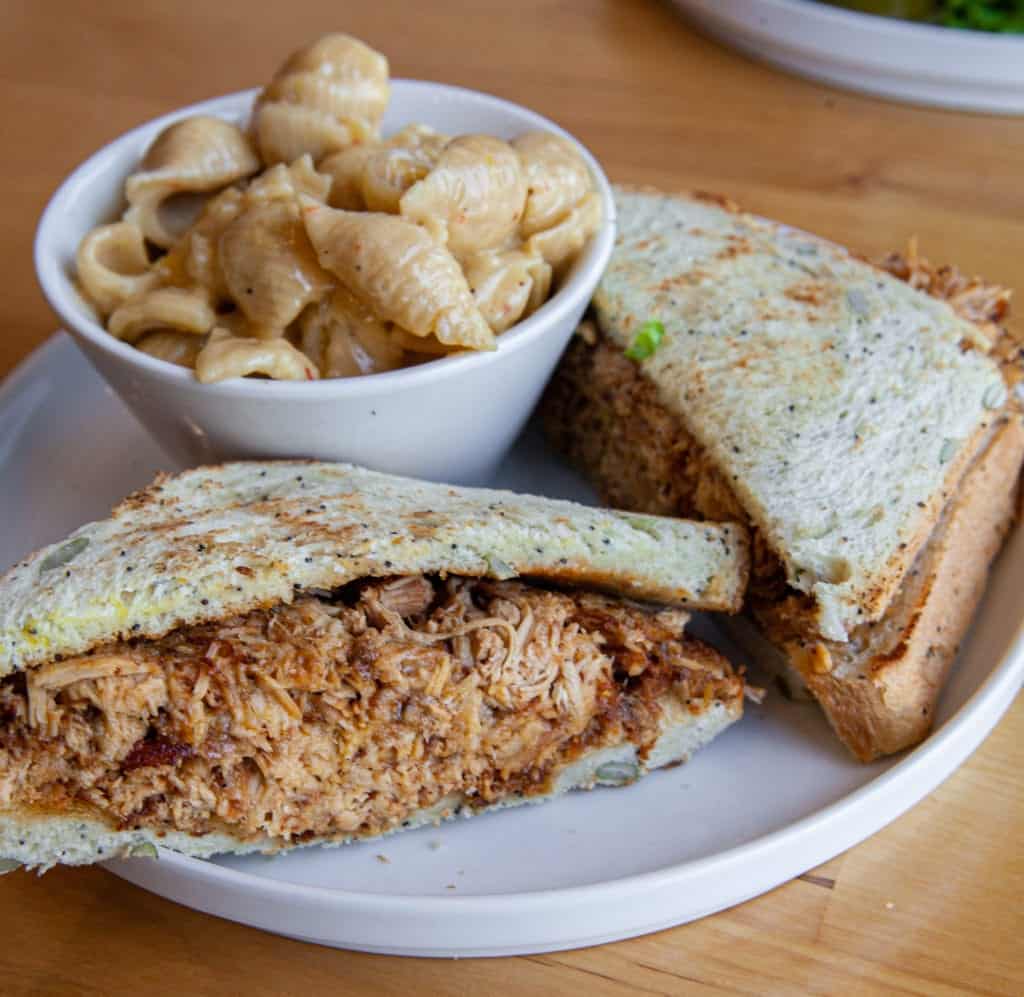 Award Winning Brunch
Featured on the Food Travel Channel and recognized for multiple awards, Cafe Kacao, a Guatemalan brunch spot is an easy winner! I slurped down the horchata latte before I could get a picture, but trust me it was good 😉 . They have an extensive menu of different items.
The crispy motuleno is a delectable mixture of black beans ranchero sauce, dry cheese, and queso fresco. Or go for the Tikal with scrambled eggs, grilled flank steak, plantains, and longaniza (Guatemalan sausage).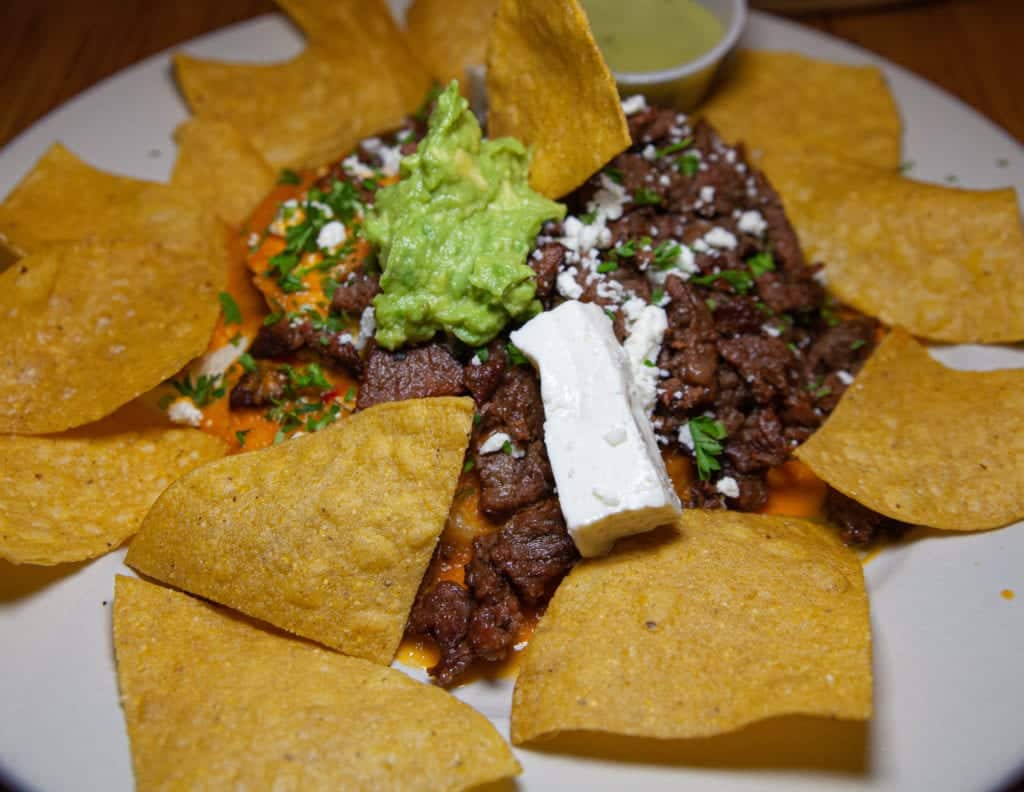 Where to Eat in Oklahoma City
There just wasn't enough time, or room in my belly, to try all of the amazing foods in OKC. If you can, I recommend bringing a group of friends so you can try all the amazing food in OKC!