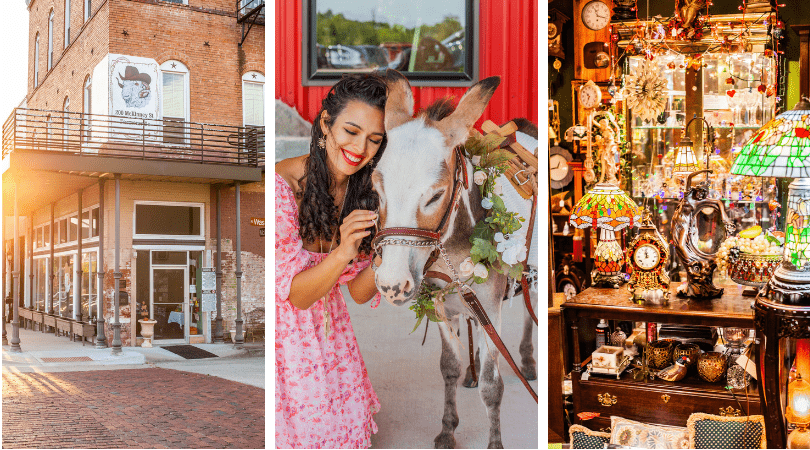 As soon as you get into Farmersville, you'll see a sign that says "Discover a Texas Treasure," and by the time you leave, you'll resonate with this sign. Farmersville is located just a little outside of Dallas and though small, there are so many things to do in Farmersville.
Things To Do in Farmersville TX
The best part of Farmersville is that you can tailor your trip to how you want. If you're looking to relax in a beautiful bed & breakfast and not do much else, you can. If you want to stay busy your entire trip, you'll find more than plenty of things to do in Farmersville.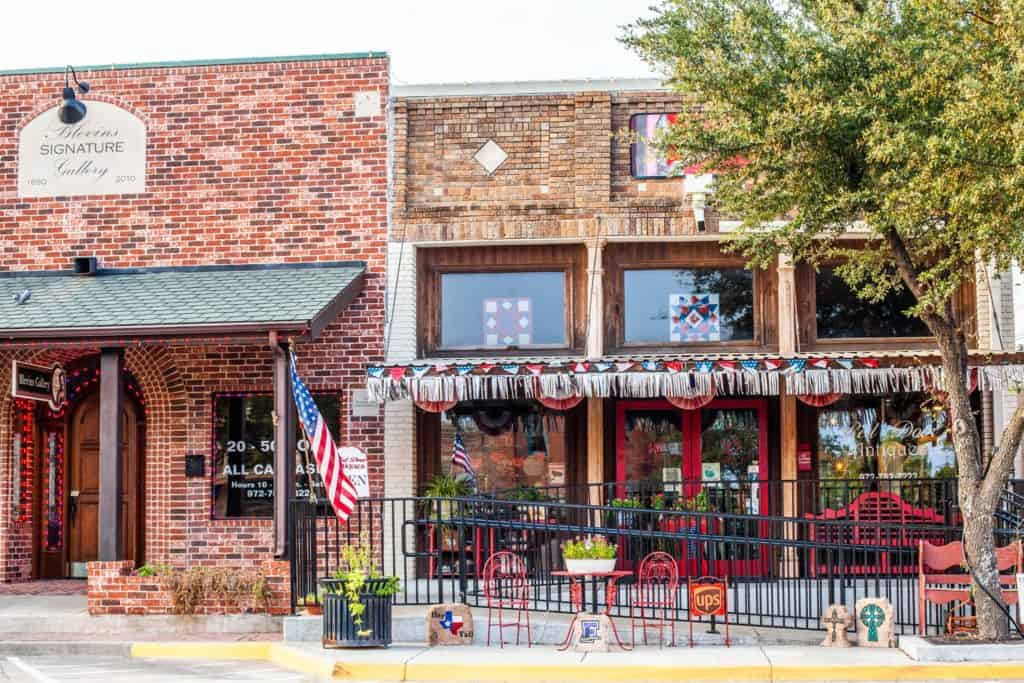 Take in the History
Farmersville has done an incredible job in preserving the history. As you walk down Main Street, you'll see the bricks that have been there since the 1920s. Many of the buildings hold onto the heritage and have even been restored to how they used to be. Just walking around Farmersville gives you the feeling of being in a different time.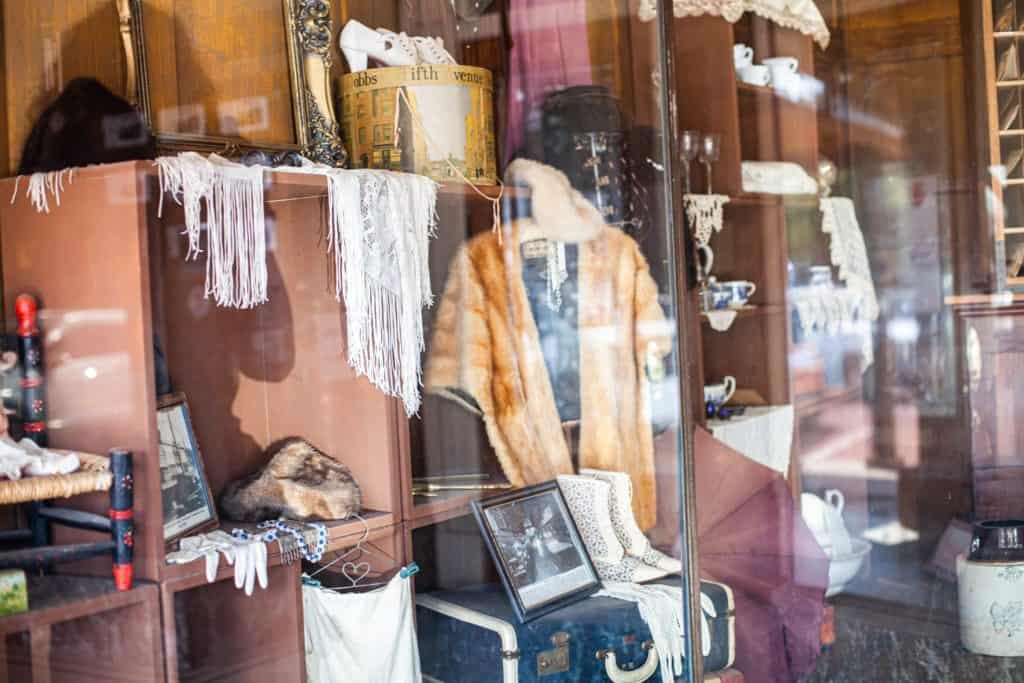 Bike 35 Miles
Now you don't have to bike the entire 35 miles, but it's an option if you want. The Chaparral Trail starts in Farmersville and goes on for 35 miles through different scenic areas, bridges, and other beautiful spots to enjoy.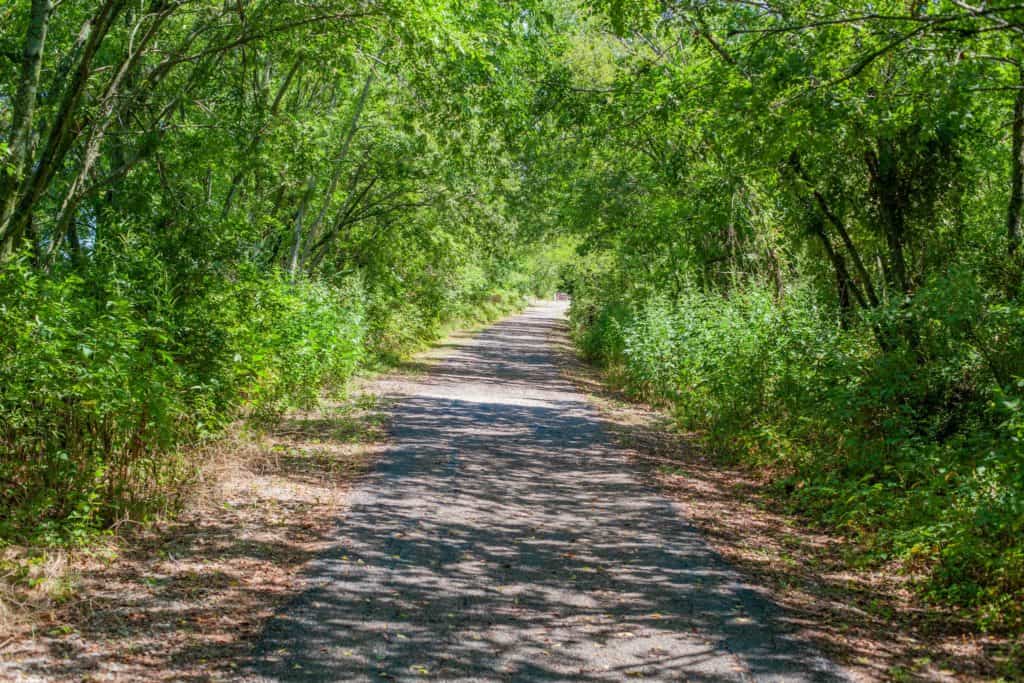 Go Antiquing
I'm always on the lookout for great spots to go on antiquing. There are so many small towns with gems to be found if you know where to look, and Farmersville is one of those great spots.
We found so many great antiques at great prices at Main Street Antiques. One of the highlights was the clock and lamp room which felt like a museum of its own. I walked away with a few fun items and most of all wished I had a use for that cool motor oil guitar. Even if you don't plan on buying anything, there is just so much to see!
Another beautiful antique shop we enjoyed was Red Door Antiques. I ended up picking up the luggage purse in the photo below this!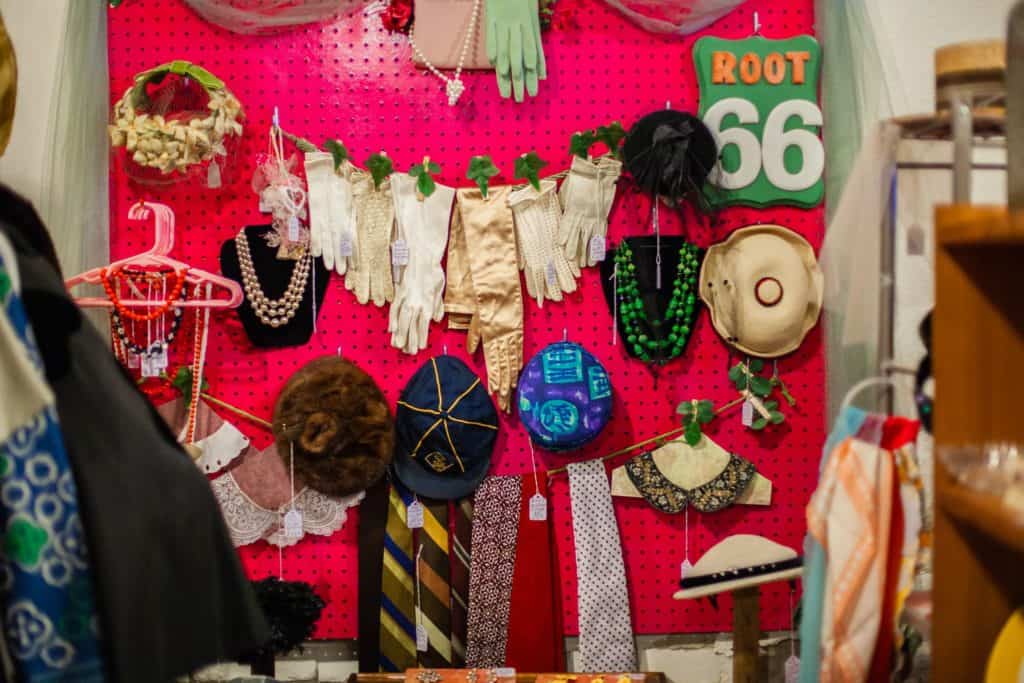 Enjoy a Charcuterie Brunch Board
Small town vibes and big city flavor can be found at Bottles and Boards. This small town eatery is the go-to spot for brunch and dinner (we even ran into the mayor here). Walking in, you're greeted with so much to see and beautiful decor! A table atop a bike and antiques galore. Some people even mistake this for an antique shop. Their menu regularly rotates based on the season and the fresh items they can source, but everything is phenomenal! The charcuterie breakfast board is something else and something that is regularly on the menu. Do make sure to set aside time to eat here. They focus on quality, so the wait time does tend to be longer. But that's fine! Grab yourself a mimosa or two and spend quality time with the people around!
Grab a Craft Cocktail
Not only does Bottles and Board serve up great food, but they are also known for having just as amazing cocktails which was quite the surprise in this small town. They really work on creative mixes such as an Elvis inspired cocktail with peanut butter whiskey and the golden eye which turns into a sparkly gold drink as you sip!
Attend An Auction
The Clay Potter Auction was the first auction I ever attended and it was a hoot! While we didn't walk away with anything (I wasn't prepared – I'll definitely be back!), I was so excited by all of the interesting items you could snag. Everything from furniture to knick-knacks. There's the thrill of the chase as you get into a bidding war with someone else, or the excitement when you're the lone bidder and you manage to get an incredible steal. Even just listening to the auctioneer go through "auction cry" is entertaining. It's like a language of its own.
Do Some Crafting
One thing that I was excited to see was what a crafting town Farmersville was. It's so easy to visit for a girls crafting retreat and make your way through so many of the downtown shops offering different projects and workshops. Make sure to check their schedules as each are different. At the Nest you can create your own candle any time of day, and then they have a wide range of workshops from wreath-making to signs, and more. Yarn and You and Fancy Fibers share the same building and together host a large number of classes. Whether you're just a beginner, or want to improve your skills, they have a workshop for everyone.
Visit a 1920s Coffee Shop
12 Stories coffee might make you feel like you are in a Gatsby movie with all the 1920s mixed with modern decor and is another unexpected small town gem! Their chocolate stout cake, drinking chocolate, and cocoa ginger latte will have you coming back for more. They also have a great list of wines and beers for the evenings. And just like the other shops in Farmersville, they often have fun events and workshops. With speakeasy vibes, you might miss the backroom with a whole different kind of look.
Order Some BBQ
For a fun BBQ spot, stop by Wood Time Smokehouse where they offer different platters and fun BBQ options.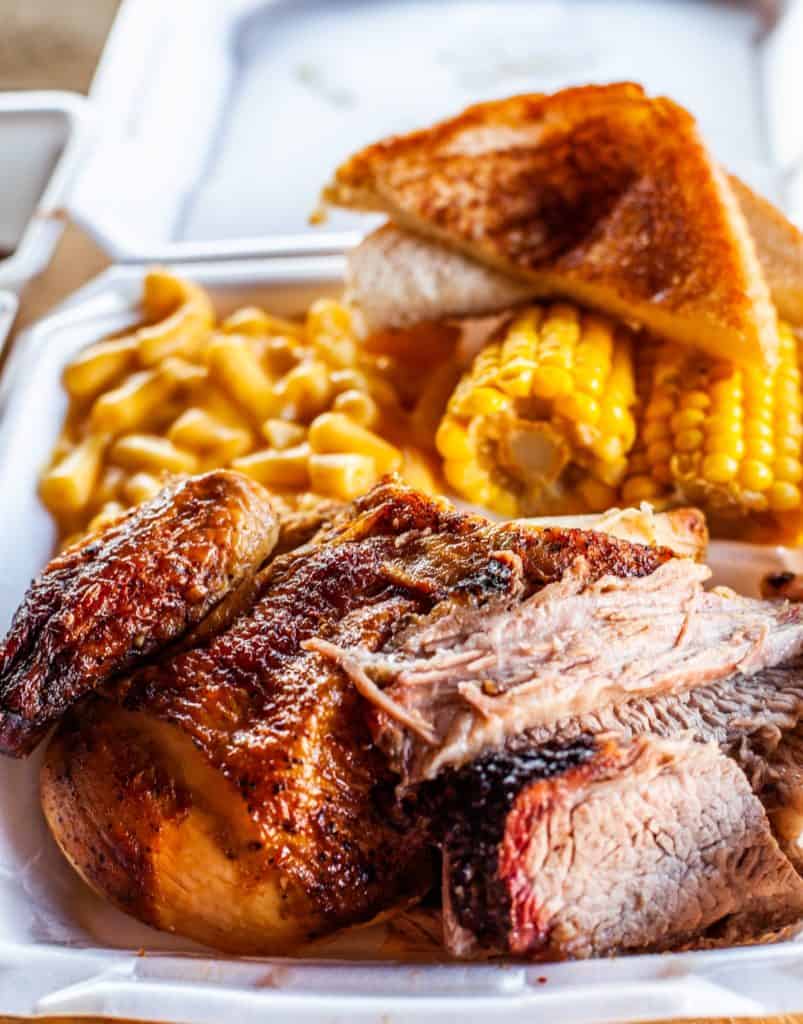 Play Pool
Another major local hangout spot is the Stable! On top of all the comfort foods, like the fried pickles and mouth-watering blackberry cobbler, they also have unique items like the Farmersville double with bacon, brisket, and turkey with a burger sauce. In between eating all the good food, play a game of pool!
Learn About Onions
Onion cough syrup, cold cream, and lotion! Can you imagine? I can't say I am keen to try those, but it is fun to learn about this kind of history and just how big of a deal onions were. The Farmersville Heritage Museum has all kinds of interesting history.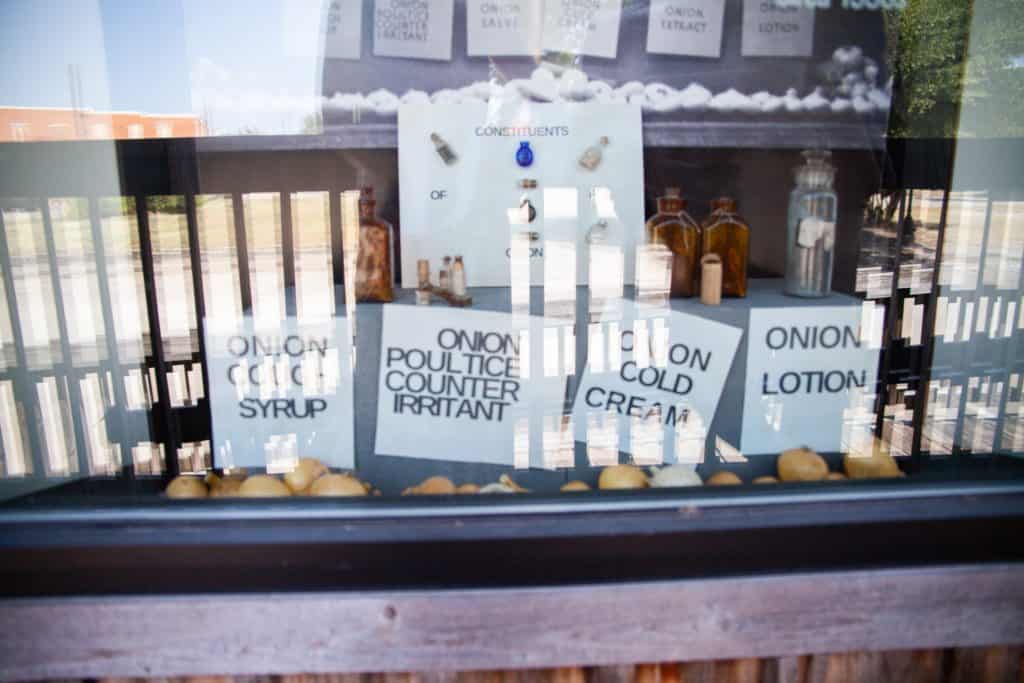 Enjoy Tea
The Honaker House is a beautiful bed & breakfast, and on certain days, or when you want to gather a group of friends together, they host tea in their garden or ladies parlor.
Visit the Farmers Market
With a name like Farmersville, you can imagine that they have a great Farmers market! Pick up local produce and handmade goods during the weekends.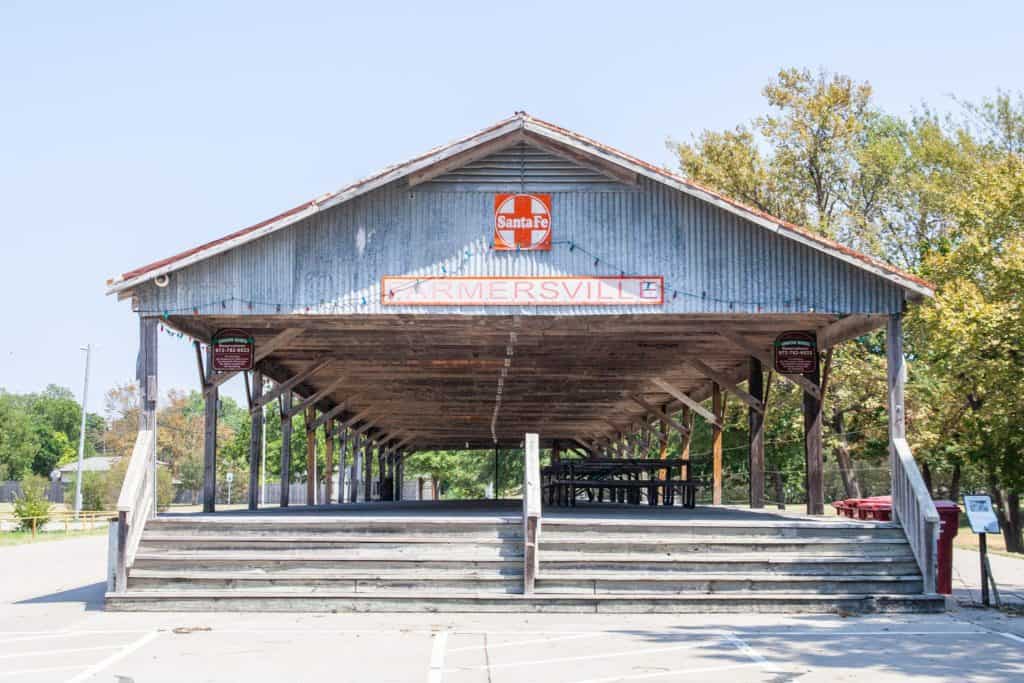 Meet Some Burros
Bic City Farm is located in Farmersville although they travel all over. They have beer burros, donkeys that carry beer and are perfect for parties and events (like events at the Honaker House).
Snap a Few Pics
The Ville Studio is a natural light studio. You can hire a photographer, or bring a tripod like we did, and get some great branding shots, family photos, or couples shots. They have different props like these chairs, a dressing room, kitchen, and multiple rooms.