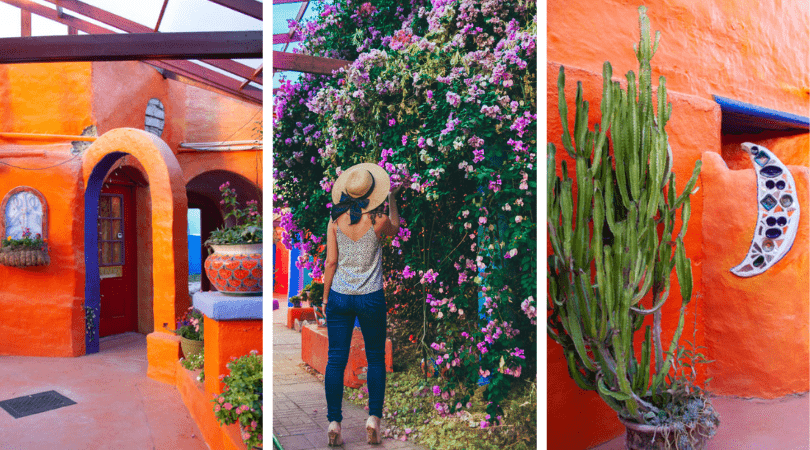 Looking for a funky place to stay in West Texas? I recently stayed at Eve's Garden Bed & Breakfast in Marathon, Texas just outside of Big Bend National Park and was enchanted by this multi-colored handmade palace right here in my state! I love finding unique places to stay and this has been the most creative and unique hotel I have found in Texas. Keep reading below to learn more about this unique hotel! Feel free to share it with friends who would enjoy!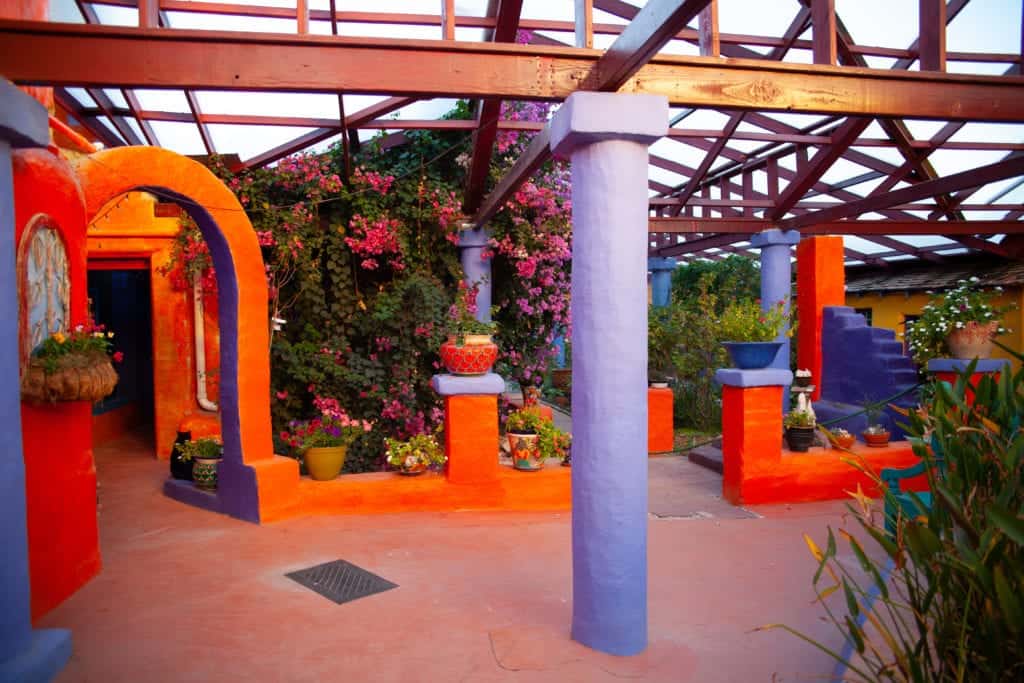 Eve's Garden Bed and Breakfast
Far different than a normal hotel, Eve's Garden Bed and Breakfast is an experience of its own in Marathon, Texas. Not only is the place beautiful, but the people there are so friendly and treat you like friends.
The inside of Eve's Garden is incredible. We went in the winter when the weather is cooler and they had a garden with fresh flowers still in bloom. The owners have designed it so it stays warm inside, and sometimes I would forget just how cold it was outside! Plus I loved walking through the flowers or taking a book and sitting out near the koi pond to simply enjoy the beauty of the colored walls and flowers.
In addition to flowers and koi, the common area also features a community area where people can make tea or coffee. And the best part: they have Big Bend Brewing Co. beer on tap which you can pour for yourself whenever you would like.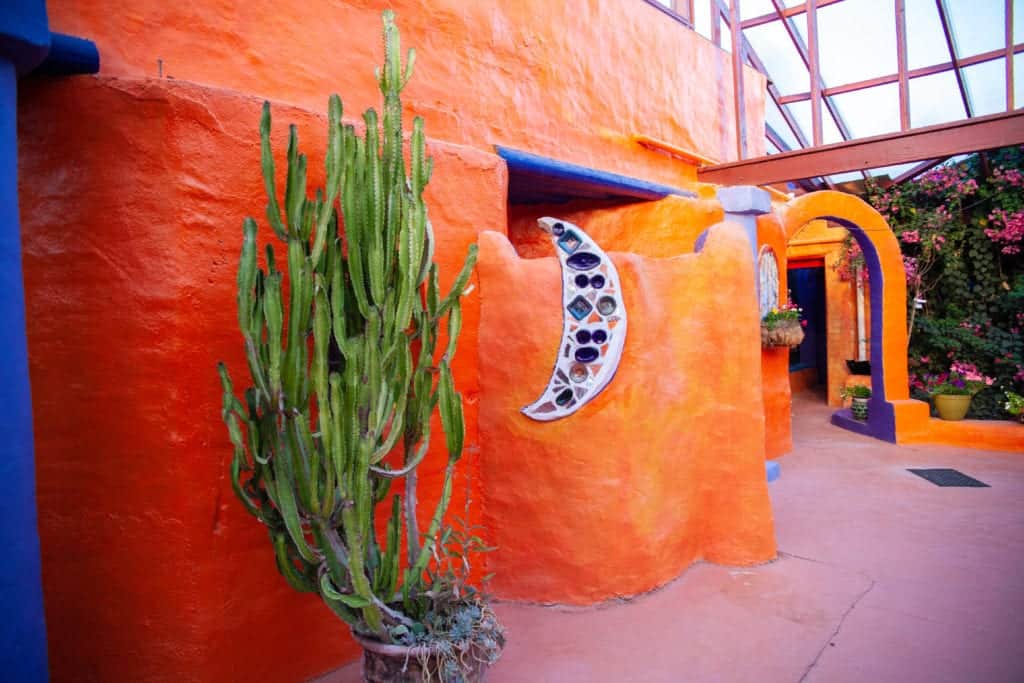 There's also a lovely little pool inside for swimming!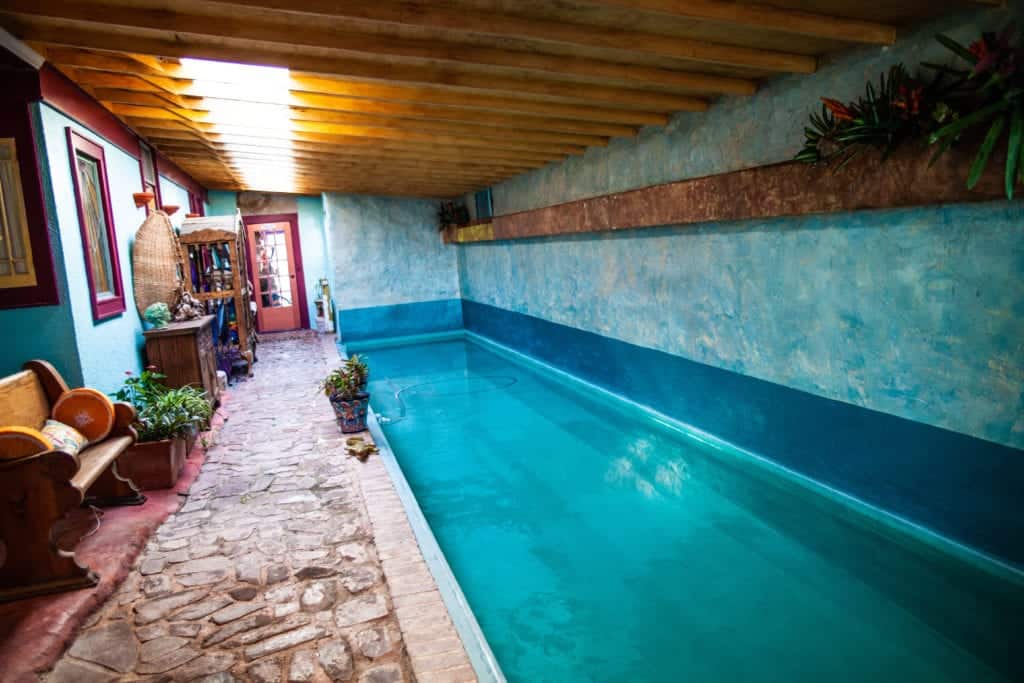 On the outside are gorgeous staircases that remind me of a mixture of Greece and Chefchaouen that you can climb to the top to see the whole city.
And the rooms are like staying in a colorful cave. The one we stayed in was and included fresh flowers!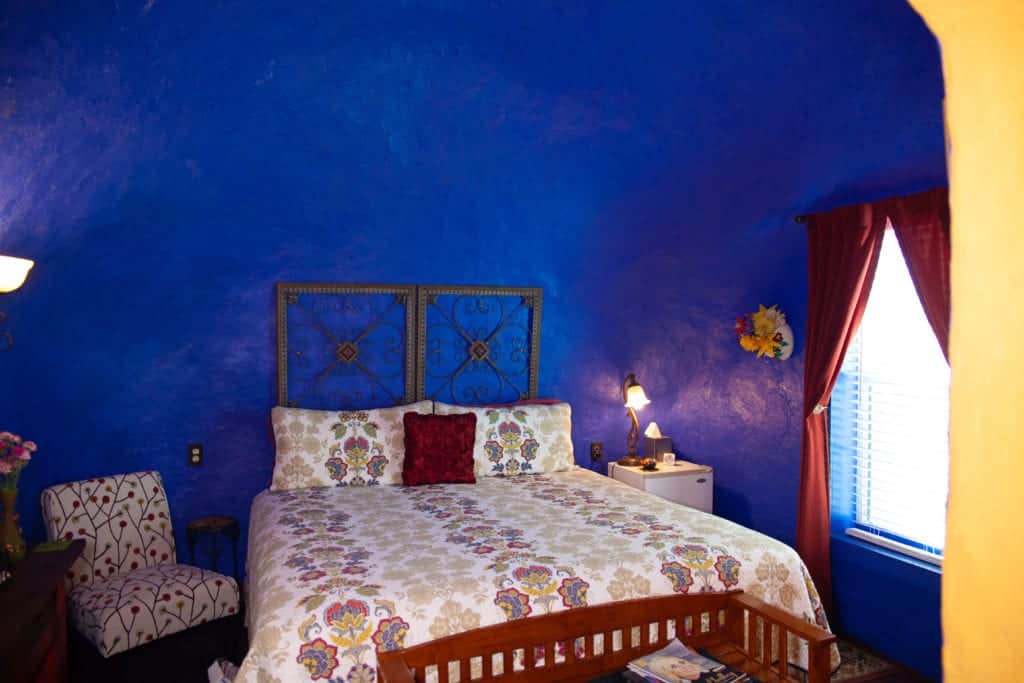 Breakfast at Eve's
Eve's Garden Bed and Breakfast is a smaller hotel and it's at breakfast where you really get to sit down with the owners and people staying there for incredible food and good conversations. It's family style in that everyone sits and eats at the same time.
If you get there a little early they have fresh coffee waiting and sometimes they even have cakes made available any time of day. It's almost like staying at a sweet family member's house…if your family member covered their house in colored paper!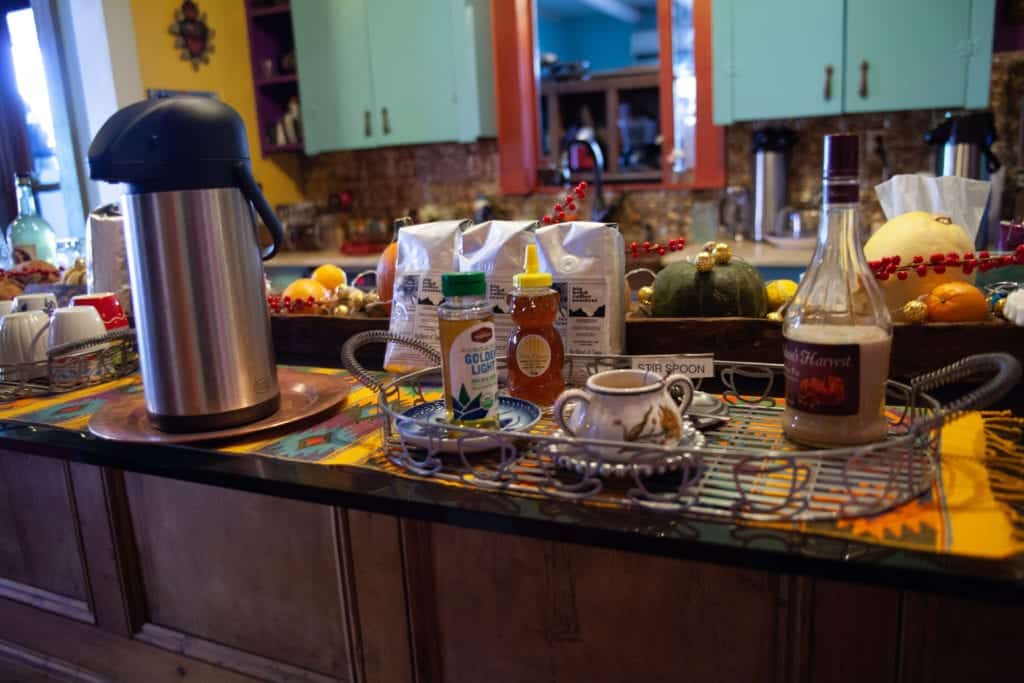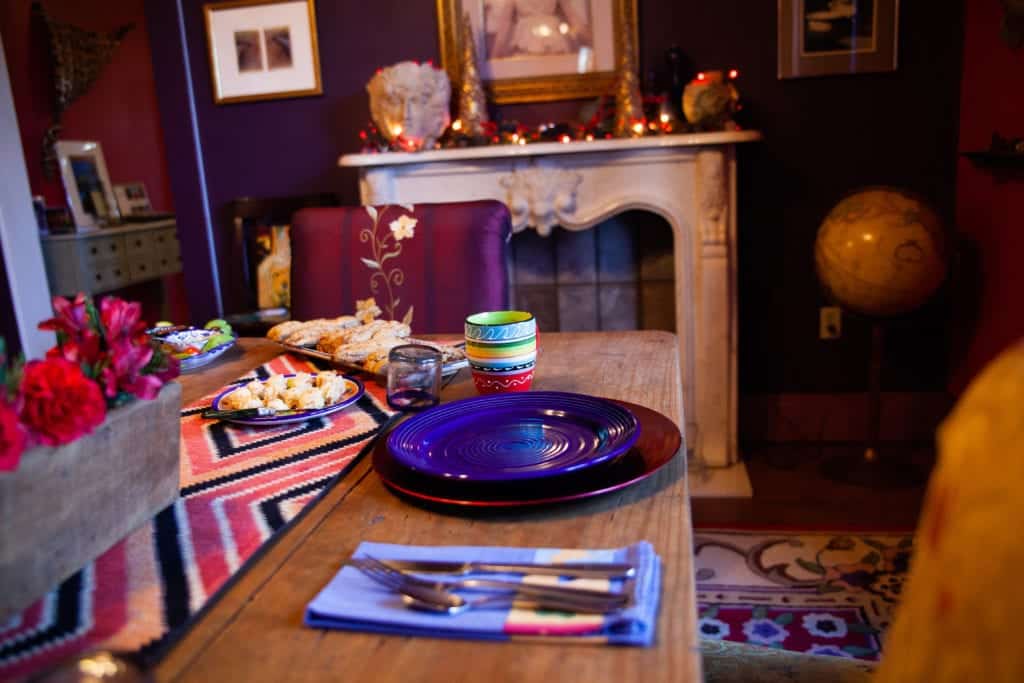 Each breakfast is different and deliciously made. While we were there, we had fruit scones, a quiche, and other dishes. We got to speak to the locals about the town and learn so much! It was such a beautiful experience.
Eve's Bed & Breakfast: Final Thoughts
If you are looking for a truly unique place to stay while visiting the Big Bend area or even just for a relaxing retreat, Eve's Garden is the perfect place. Don't expect the typical hotel experience, but that's part of what makes it so special!