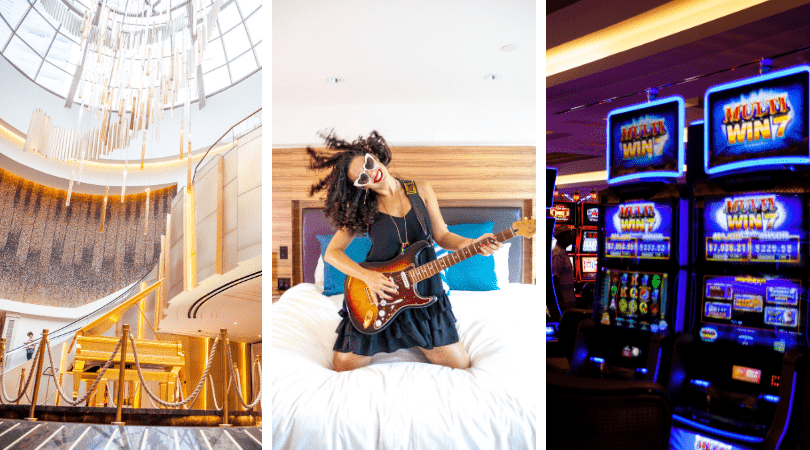 On a recent trip to Tampa, I had the pleasure of staying at the newly renovated Tampa Hard Rock Hotel Casino and Resort. You can read all about my review below.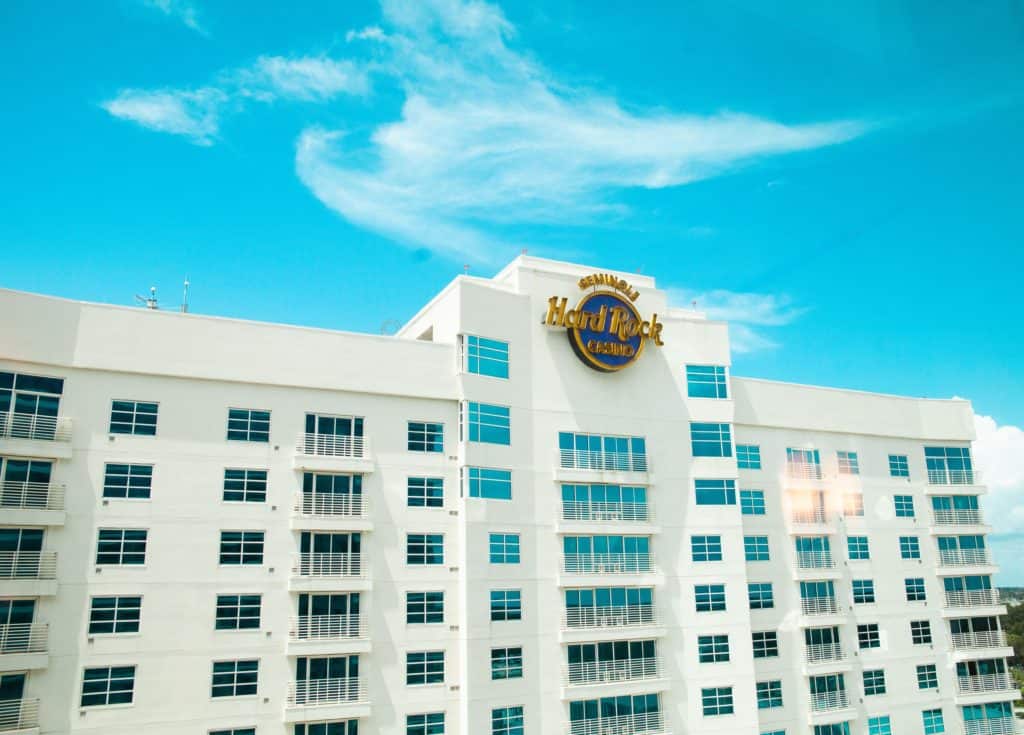 The great think about the Tampa Hard Rock is that you never have to leave with everything they have on site. At the Tampa Hard Rock Hotel they have multiple restaurants, multiple pools, a beautiful spa, all of the artist memorabilia, and of course the casino where you can win big.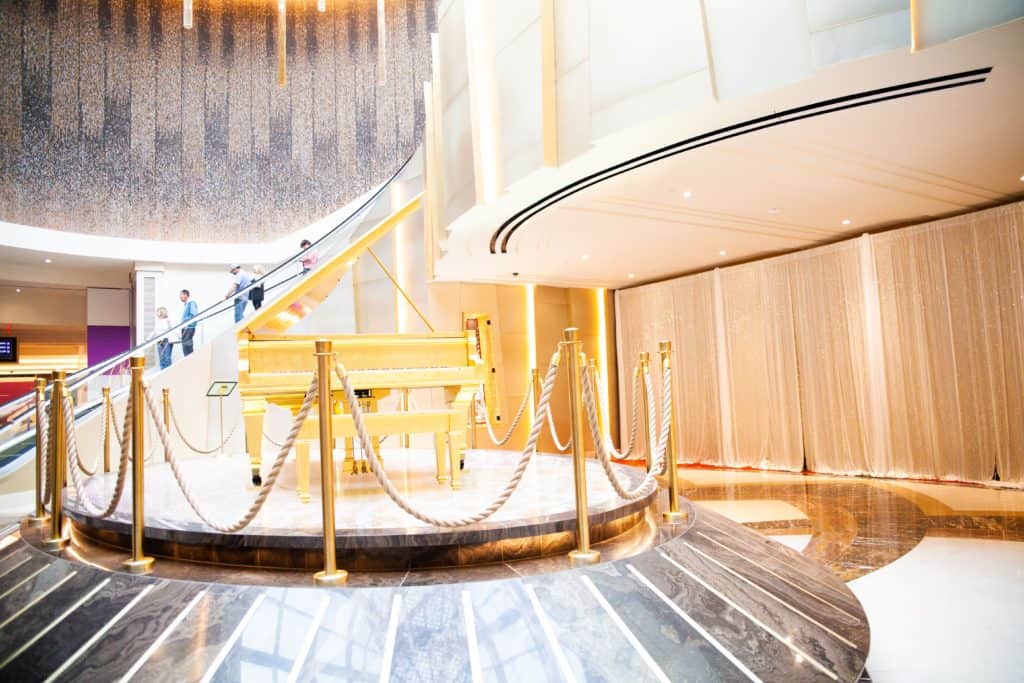 As you enter the Hard Rock Hotel, you are greeted by the gold piano once owned by Elvis Presley as a gift to his mother that stands in the center of the two story high display with an impressive chandelier above.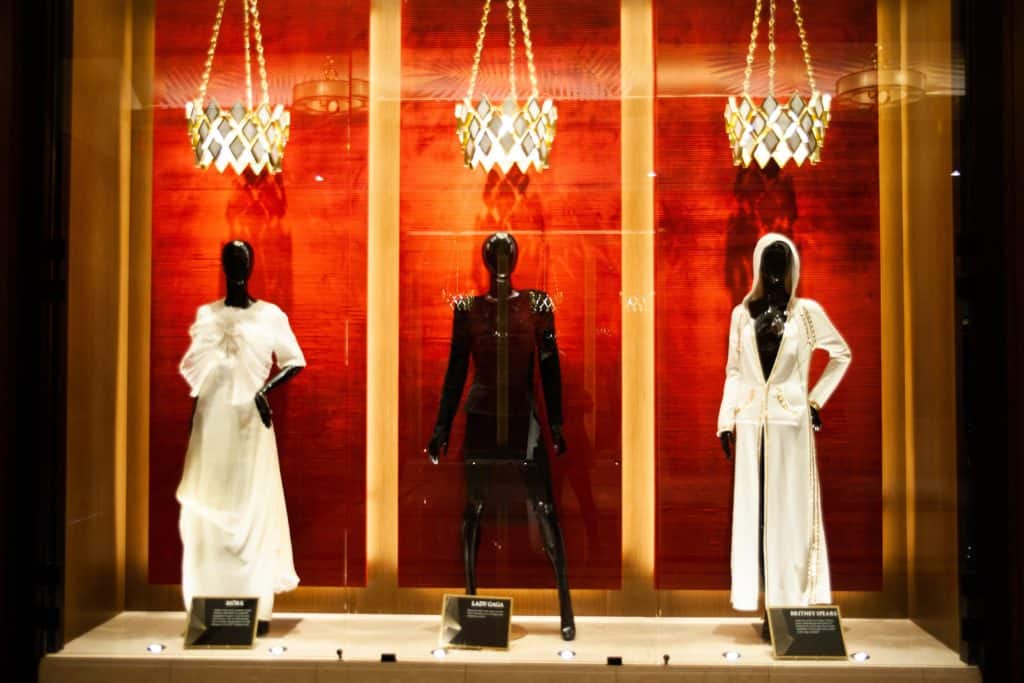 And of course, because it's the Hard Rock, there was memorabilia all throughout the hotel like outfits from half-time shows worn by top celebrities, instruments from performers, and more. Each floor had a different theme, such as ours which was based on Alicia Keys.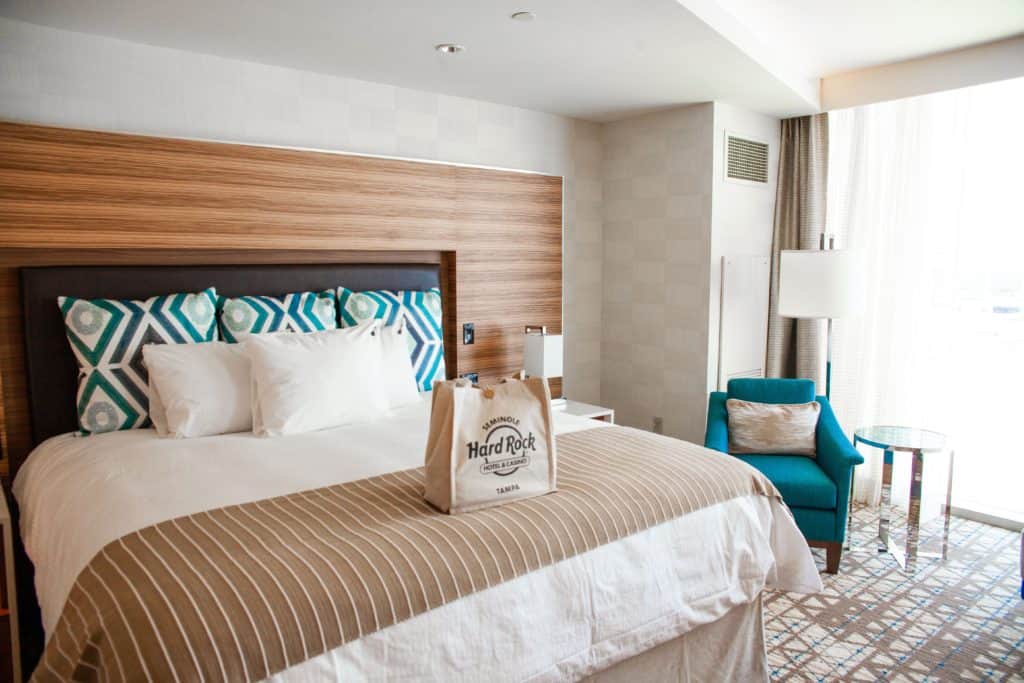 Everywhere in the hotel there were some small hints of the Hard Rock culture in a beautiful way. For instance on the sheets there were embroidered guitars as a subtle but beautiful little reminder of the beautiful hotel.
And the restaurants on site are all amazing. One of the best places we ate at was Council Oak Steaks & Seafood where they had gourmet dining including dry aged steaks, mile high onion rings, and the Council Oak 152 Volcano with vanilla bean ice cream covered with Heath bar crunch and 151 rum flambéed in front of you!
Tampa Hard Rock Hotel Final Thoughts
Overall I had a wonderful time at the Tampa Hard Rock Hotel. It was a beautiful hotel with so many one of a kind touches and that rocker vibe. I'll definitely be going back to spend more time poolside.