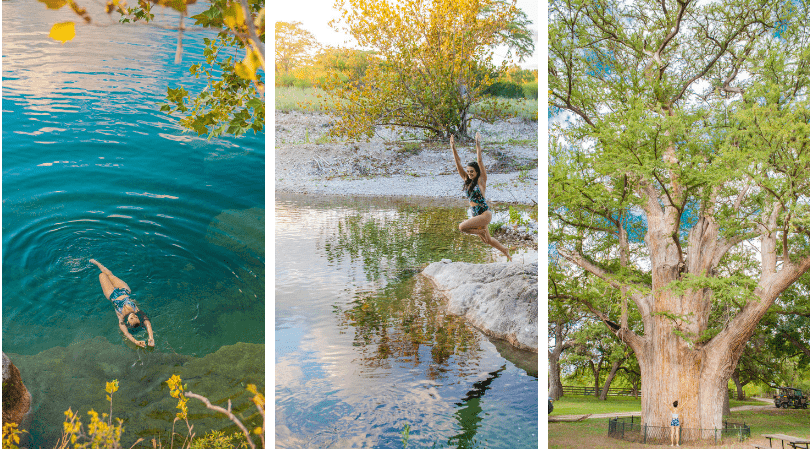 When visiting Concan TX, we were looking for an area where we could get away from the crowds and spend the day hiking, swimming, and kayaking! We found Frio River Private Access which only lets 30 people in per day to their private property and were so excited to enjoy the water.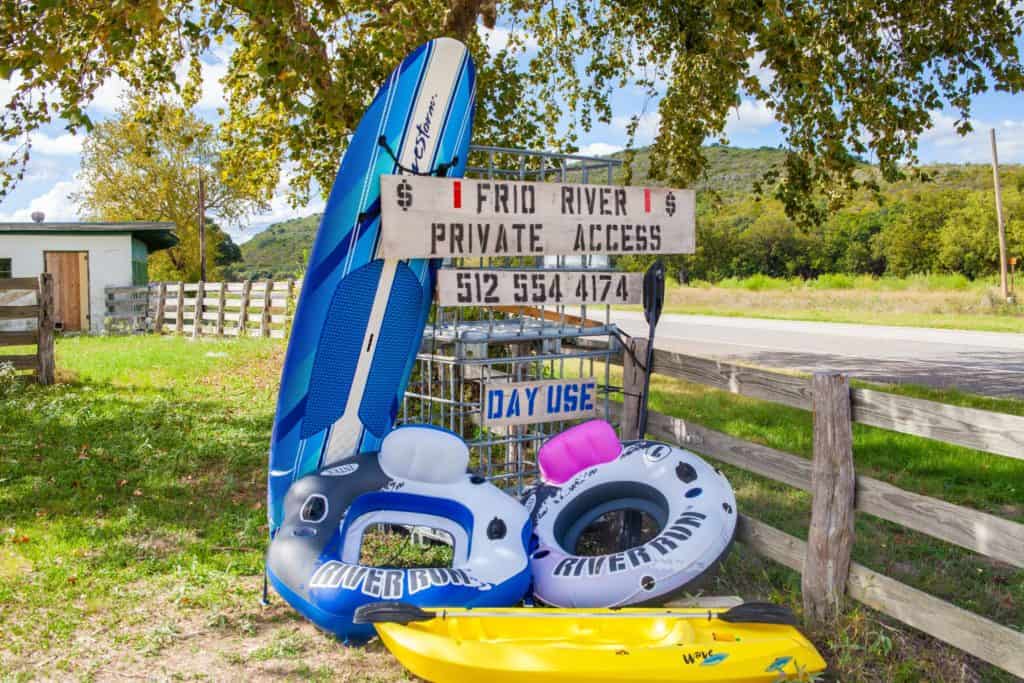 The name really is as simple as Frio River Private Access. You can call the number below for more information. Since they only let 30 people in a day, be sure to get there early. Having such a limited amount of people made such a difference because the rest of the Frio River tends to get quite packed.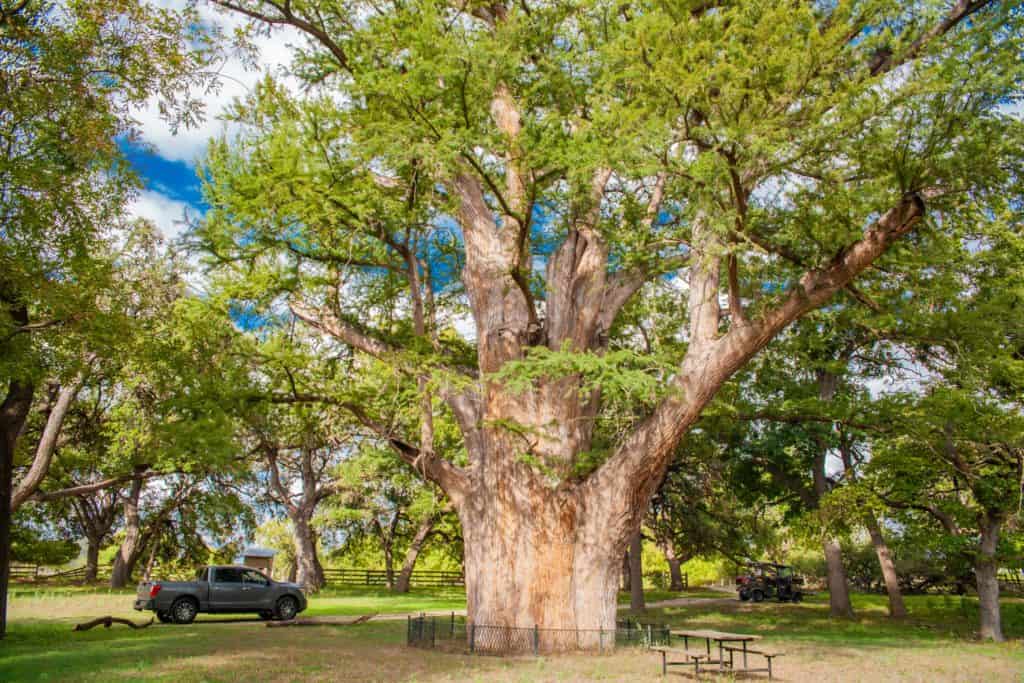 On top of the perks of it being limited admission, there are so many great spots to enjoy by spending a day at the Frio River Private Access. You have access to hiking the property. Ask about the hidden staircase which is a hidden area behind a rock that leads you to a scenic overlook to the rolling hills.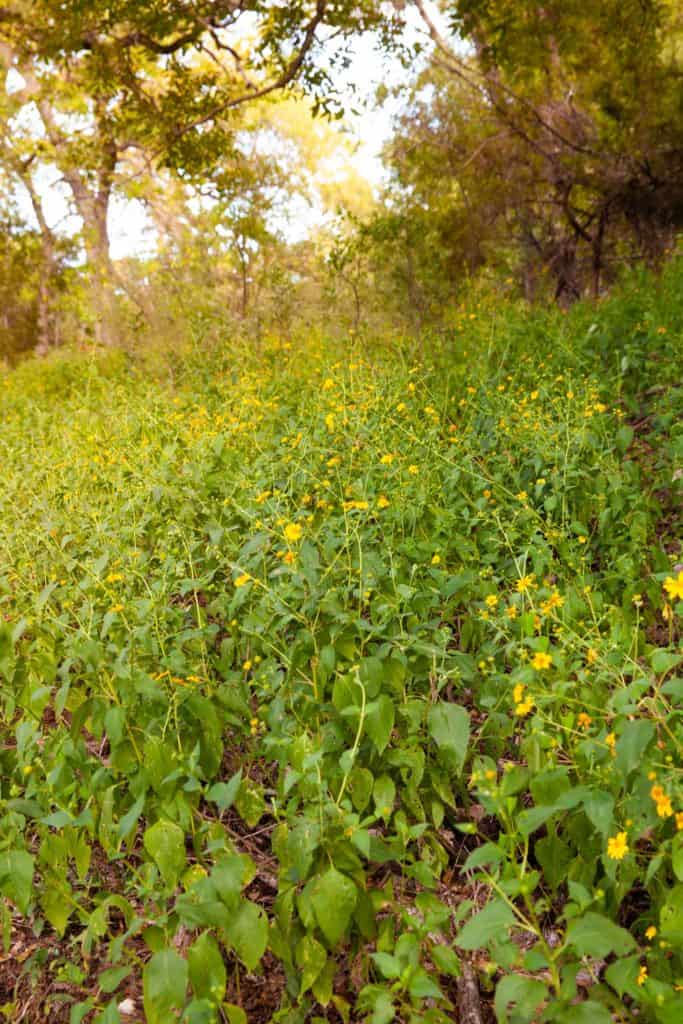 There are a couple of swimming areas on the Frio River Private Access including the Blue, with some incredibly blue water as well as a couple spots to jump off of.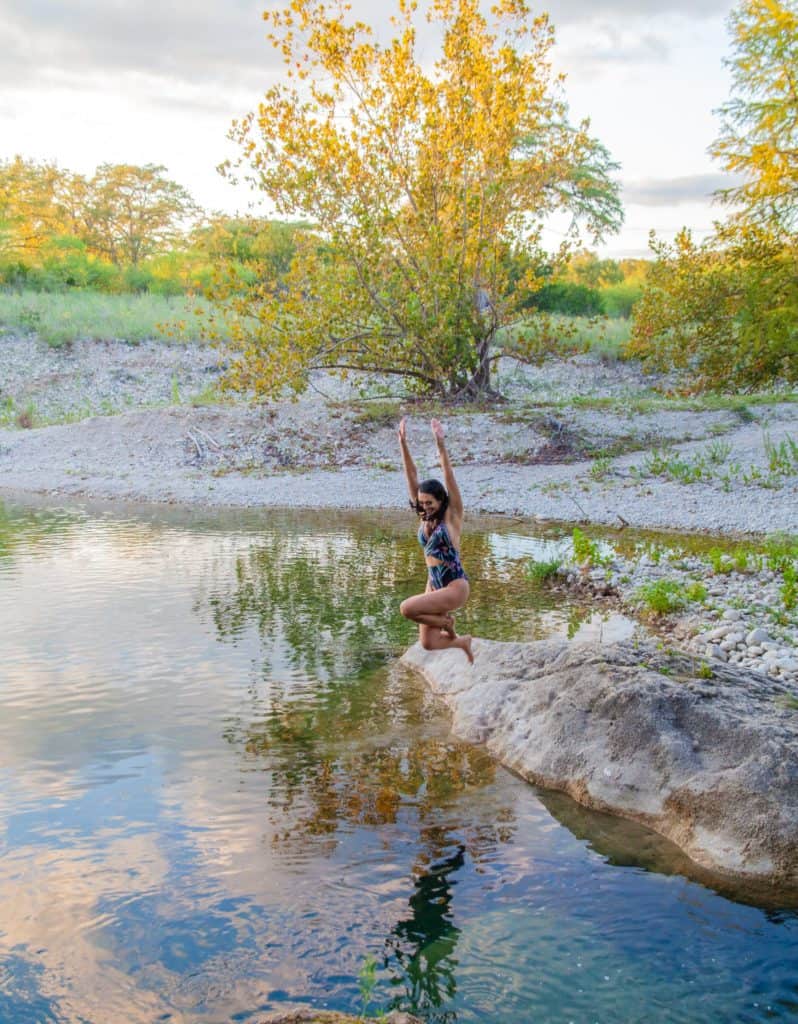 If you want to kayak or paddle board, they have a couple that you can rent.
Frio River Private Access: Final Thoughts
In general, we ended up having a blast at the Frio River Private Access! Avoiding the crowds plus enjoying the crystal blue water was such a perk. Having the beautiful hiking trails just made it even better. You can spend all day here. Just pack a cooler and enjoy a day laying back and relaxing. After hanging out at the Frio River Private Access, check out all of the other fun things to do in Concan.