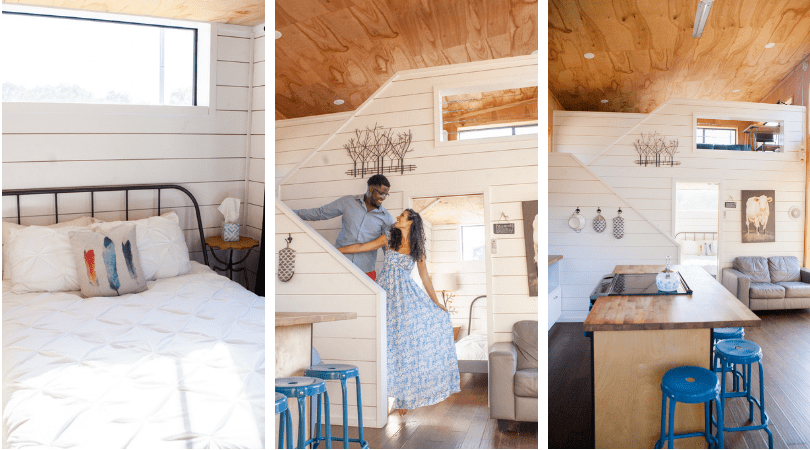 Have you ever dreamed of tiny home living? There's something so special about them! Every inch is utilized for the perfect aesthetics and functionality. We've spent hours talking about our own perfect tiny home. So we were delighted when we discovered Wanderin' Star Farms in Dripping Springs!
Wanderin Star Farms has several tiny homes that you can stay in! Everything about them is so thoughtfully organized! One whole side of the living room has multiple large windows letting in so much natural light. For a tiny home, it felt so spacious! Excited for your next stay? Book here now!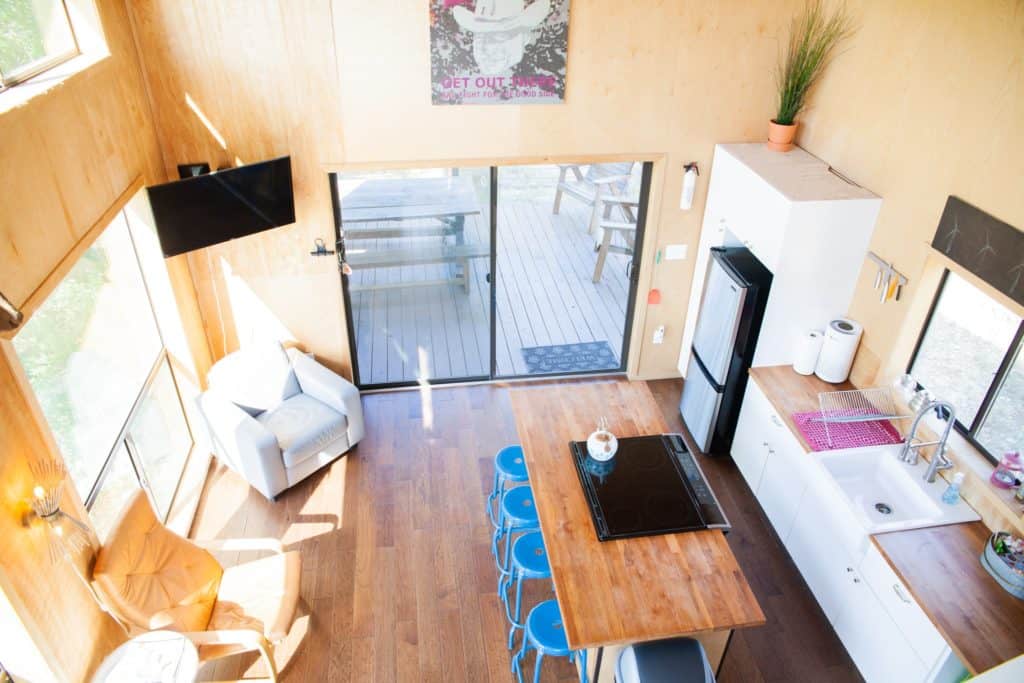 We had a full-sized kitchen, fridge, and everything we needed so we could enjoy a home cooked meal here. And as a coffee lover, I appreciated the multiple coffee makers including a French press and Chemex.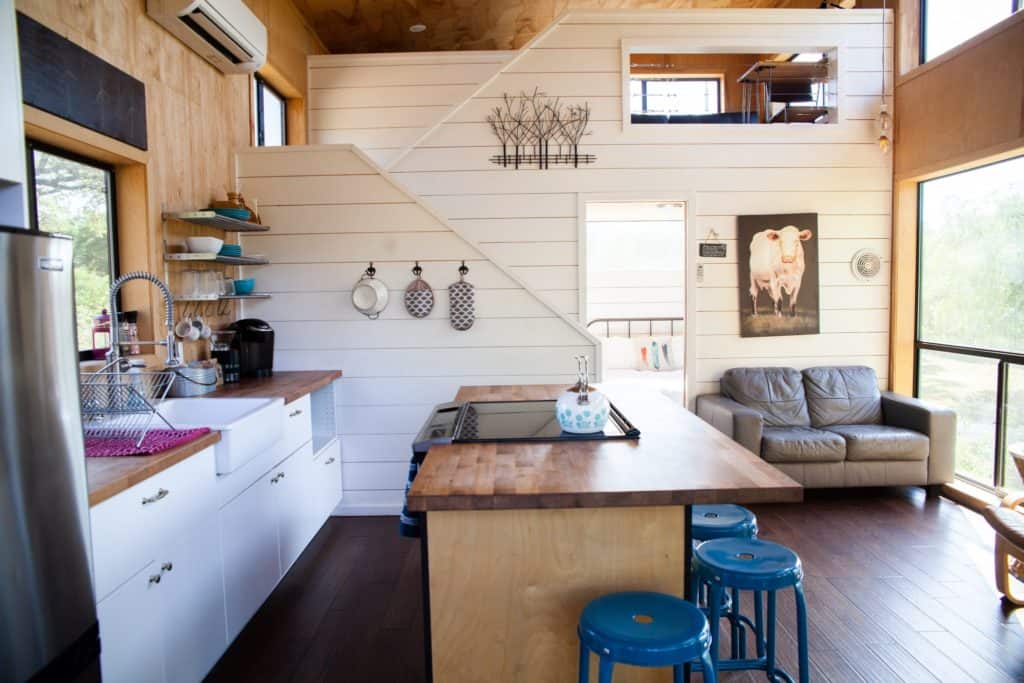 The bedroom was beautiful and came with even more natural light! The bathroom was modern, and I just fell in love with all of the beautiful designs!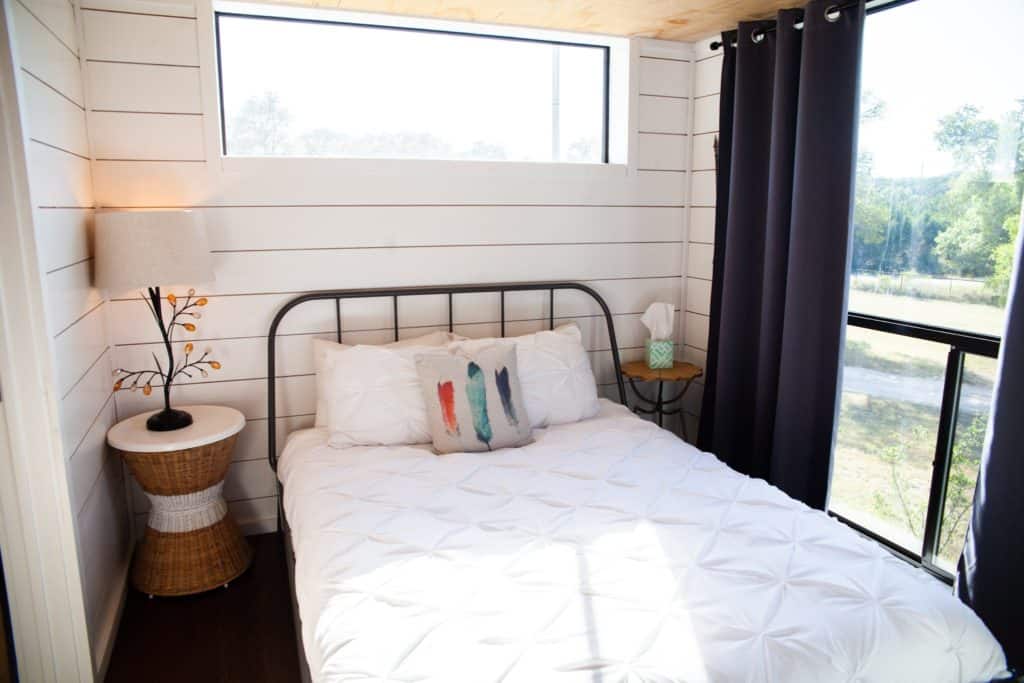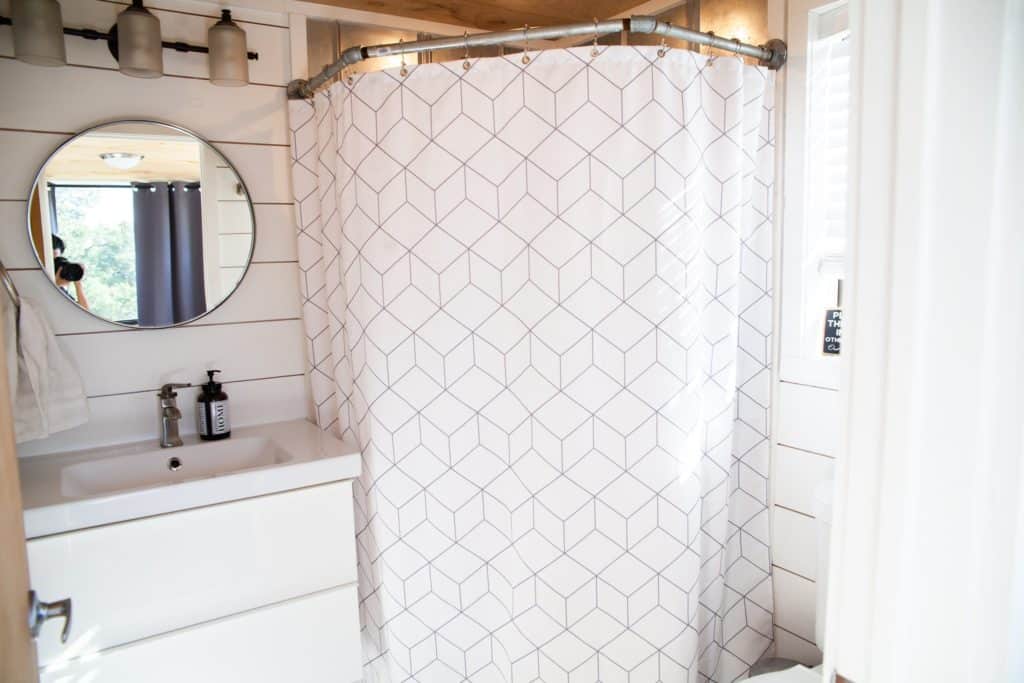 There was even an upstairs nook with a second bed, futon, and desk! The tiny home in Dripping Springs has everything! Not to mention the little swing and playground outside!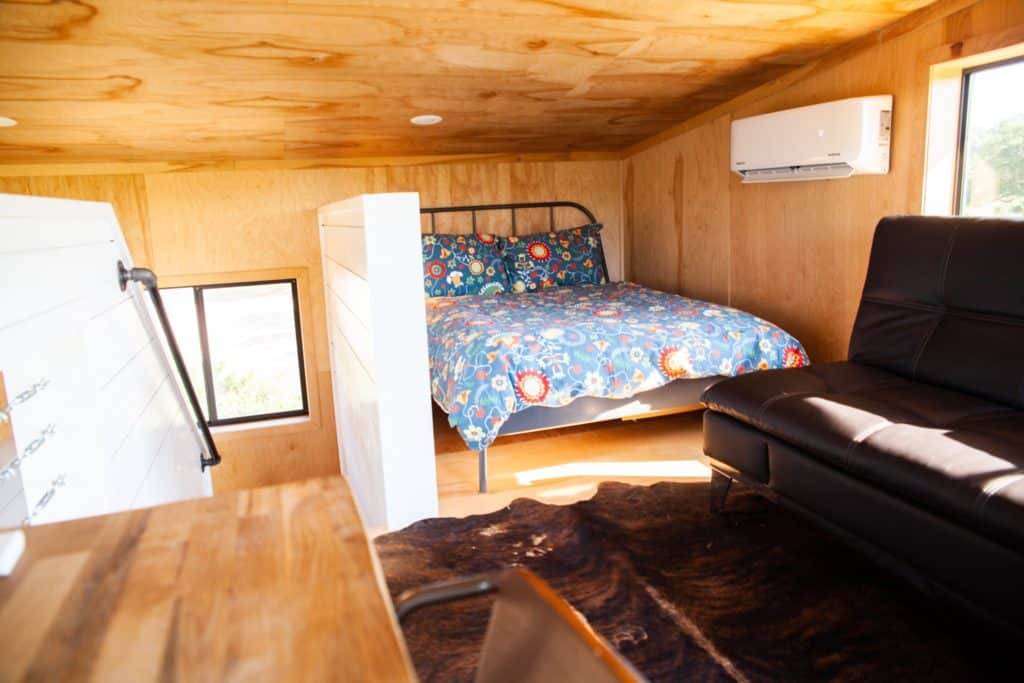 Wanderin Star Farms: Final Thoughts
Wanderin Star Farms was everything we dreamed of! Having this beautiful space tucked away in the beautiful Texas Hill Country set the tone for a relaxing getaway. If you want to get out and explore, check out all of the fun things to do in Dripping Springs.