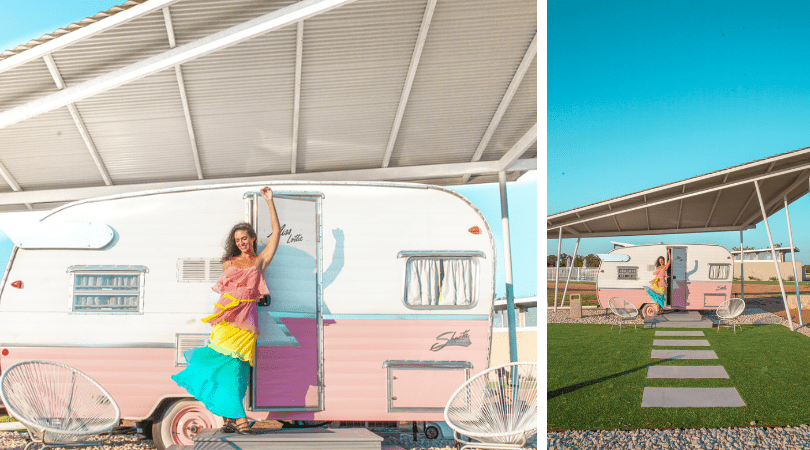 If you're looking for a one-of-a-kind stay in Fredericksburg, Blue Skies Retro Resort is one that will transport you from a small Texas town back in time and to Palm Springs. Everything about the decor and the wide-open space does something incredible that can only truly be explained when you feel it for yourself. Time seems to melt away and you wonder if you're really in the present year (except of course you are because you have all of the modern conveniences).
Blue Skies Retro Resort has multiples of these pastel-colored vintage RVs spaced throughout the property in a semi-circle that face out to open land, so in the morning and evenings from your little patio, it feels like you have the space to yourself. With the awnings overhead, even the intense summer heat feels cool in the morning and makes it the perfect time for enjoying a cup of coffee. Night just gets even better when the sky is lit up by the stars! Blue Skies Retro Resort is only about 15 minutes from downtown Fredericksburg, but everything just changes to make you feel like you're in a secluded resort.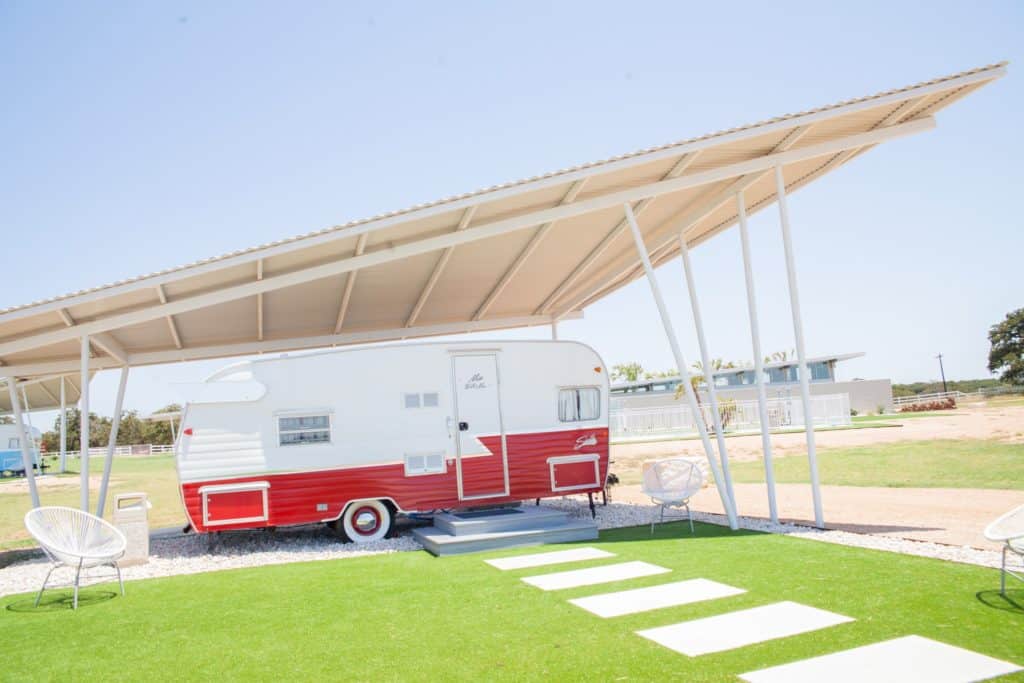 Inside the RVs at Blue Skies Retro Resort
And the interior is just as nice! We had a bed, plenty of storage, a fridge, running water, microwave, tv, AC, and everything you need! They had beautiful palm prints and touches of color all over! There is even a toilet inside. However, they also provide some really nice bathrooms just a short walk away!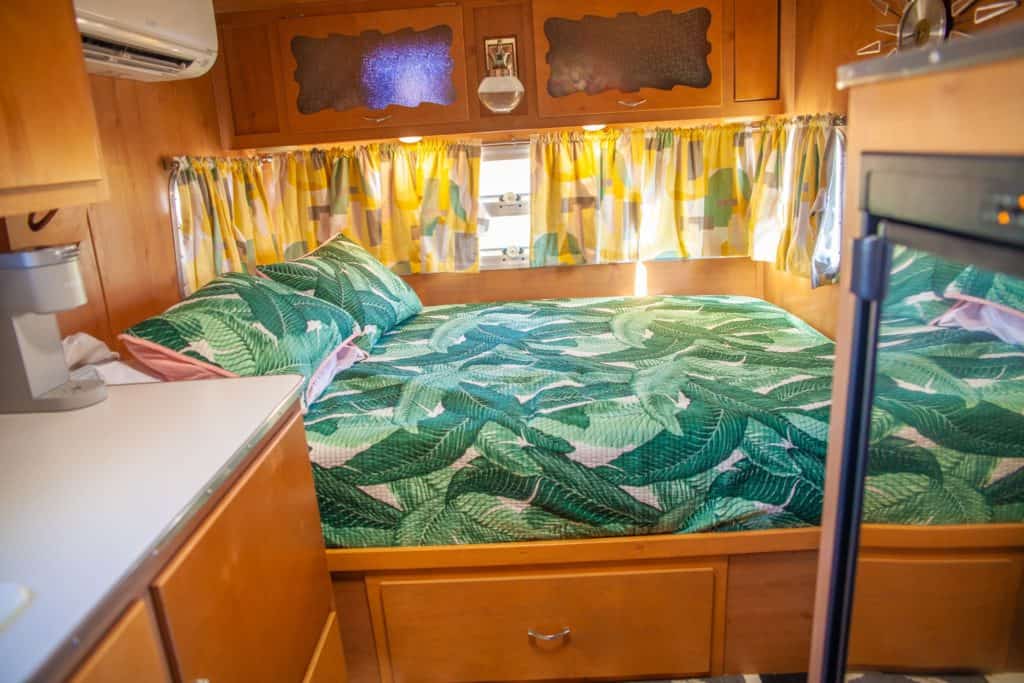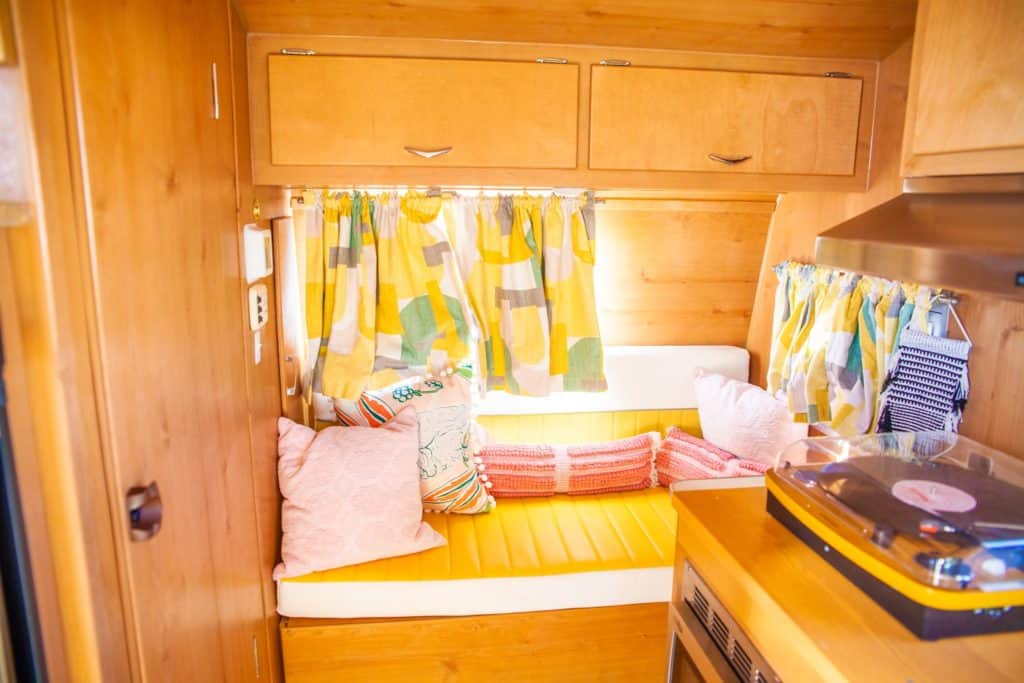 Each trailer has its own private bathroom and refreshing outdoor shower with plenty of hot water! Blue Skies Retro Resort is glamping near Fredericksburg, TX with all the amenities for plenty of comfort!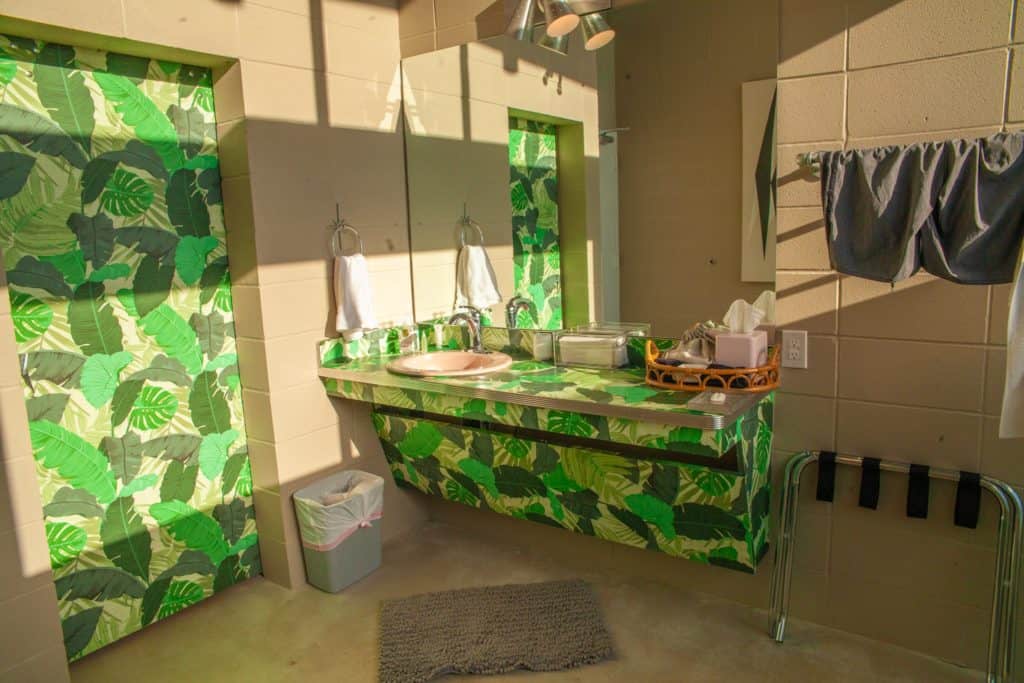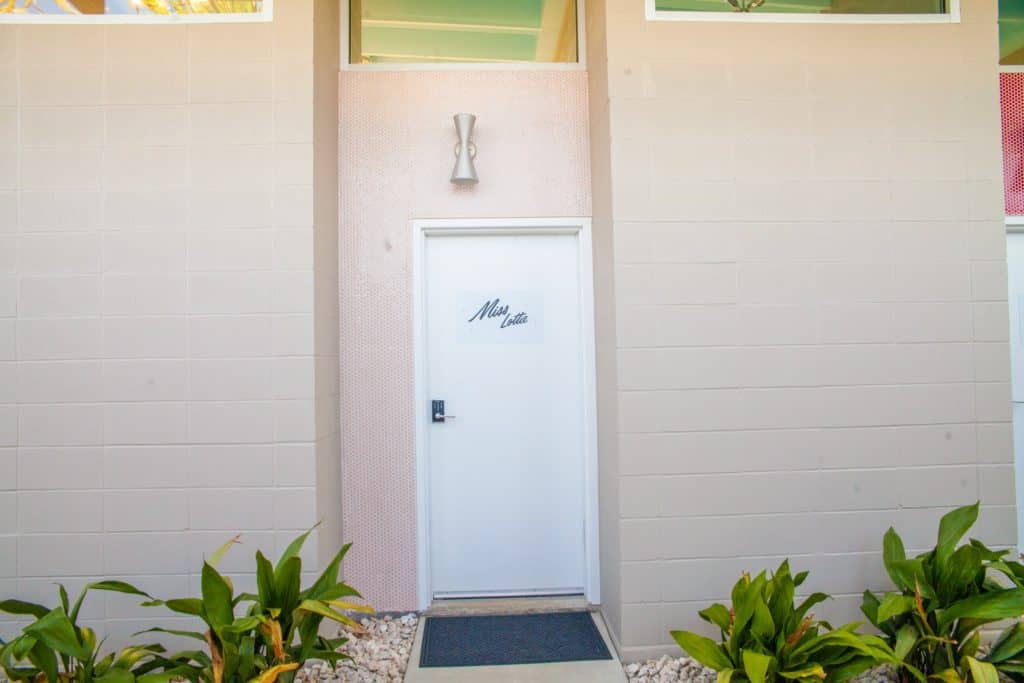 Other Amenities at Blue Skies Retro Resort
I just love how everything is in character here! Even the pool is retro themed!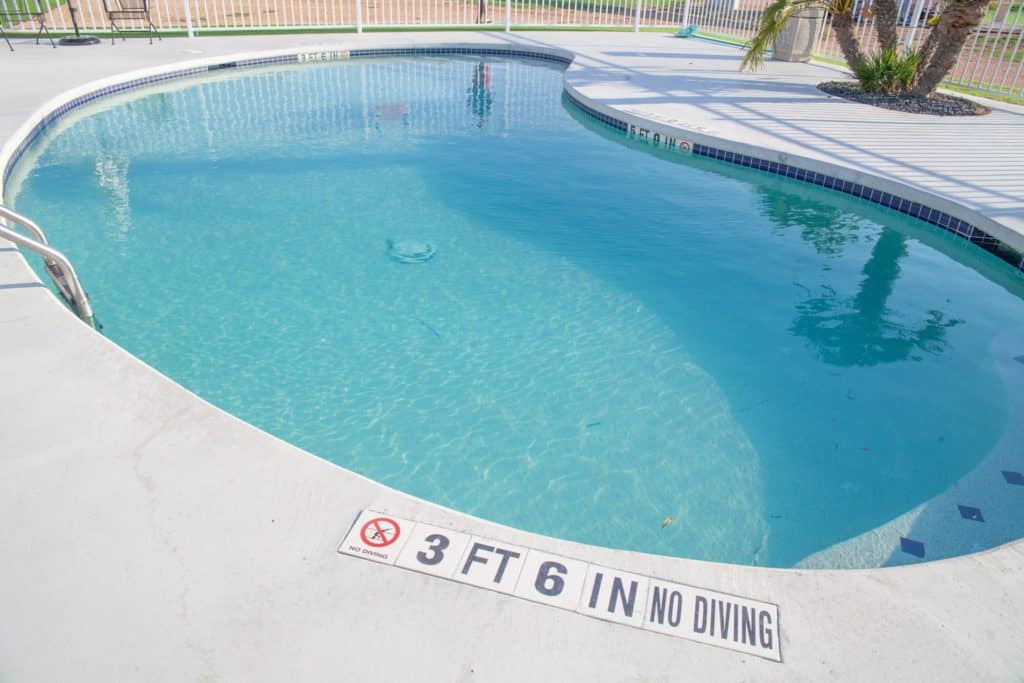 And for when you're not swimming or enjoying the vintage trailer, they have a common area with board games, a fire, and a grill for your use!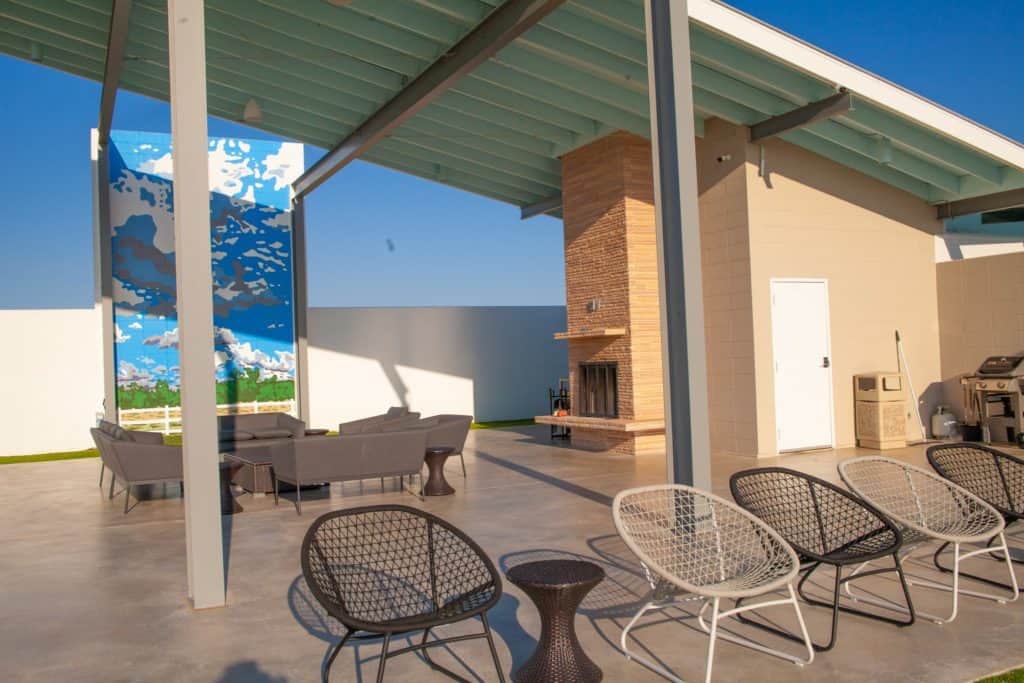 Blue Skies Retro Resort: Final Thoughts
I initially came to Blue Skies Retro Resort because I wanted to stay in a cute pink trailer, and because it was such a great glamping destination close to Fredericksburg. However, by the end, I had absolutely fallen in love with the not just our pink trailer, but also the way this space made me feel like I was somewhere completely different. Blue Skies Retro Resort is a truly special glamping destination near Fredericksburg, TX. While you're there, make sure to check out all the fun things to do in Fredericksburg as well as some unique wine experiences.