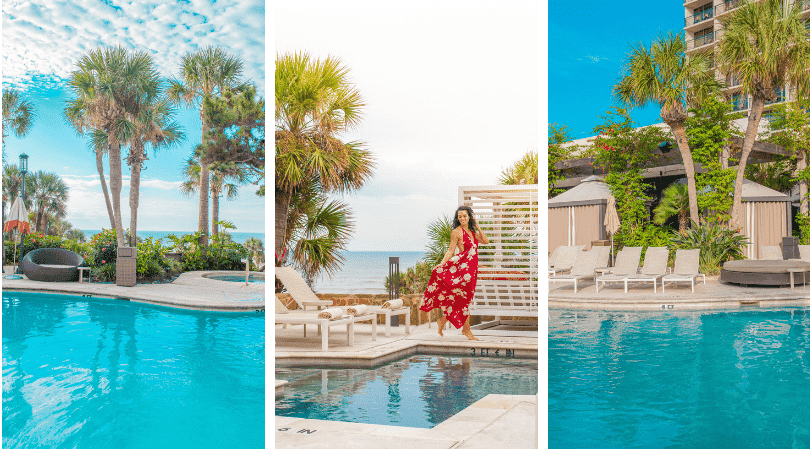 Galveston is one of the most popular beach getaways in Texas! With miles of beach front and it's own island, Galveston is a pretty unique destination. When looking for places to stay in Galveston I want a hotel to be by the beach. I want to be able to see the waves from my window and be able to walk from my hotel to the beach without having to get into a car. The San Luis Resort in Galveston provided all of that plus an amazing array of pools, island vibes, and the convenience of having so much onsite. Keep on reading for my review of the San Luis Resort in Galveston.
San Luis Resort: The Pools
Chances are you're going to book the San Luis because of the pools and I don't blame you. That's where we spent all of our time! The pool itself was massive with one section that even included a swim up bar.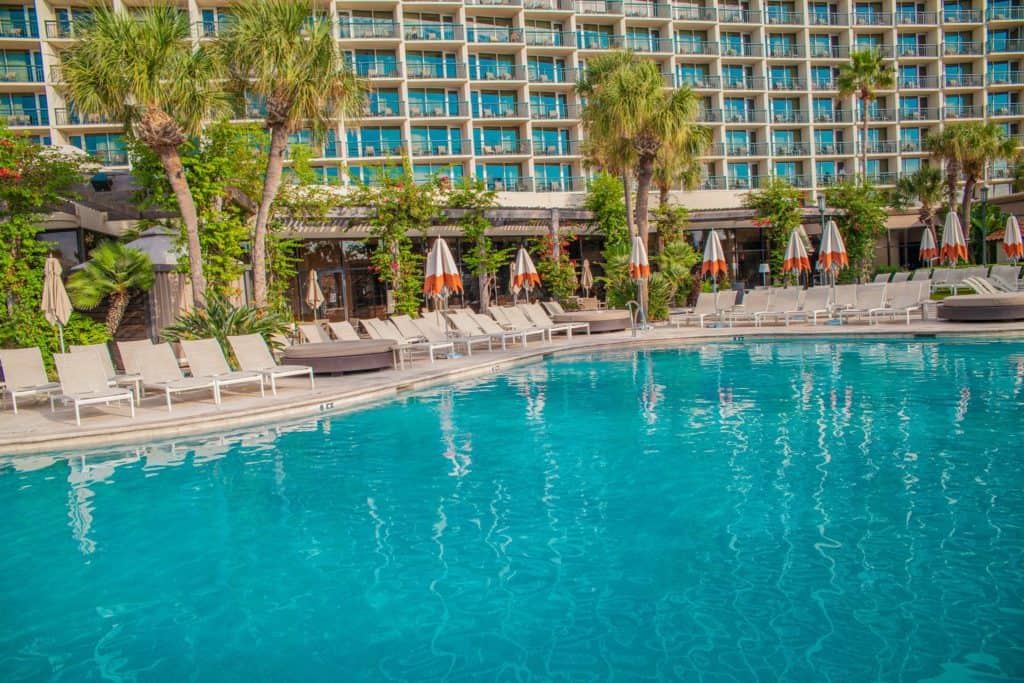 All around it were palm trees to make it extra tropical.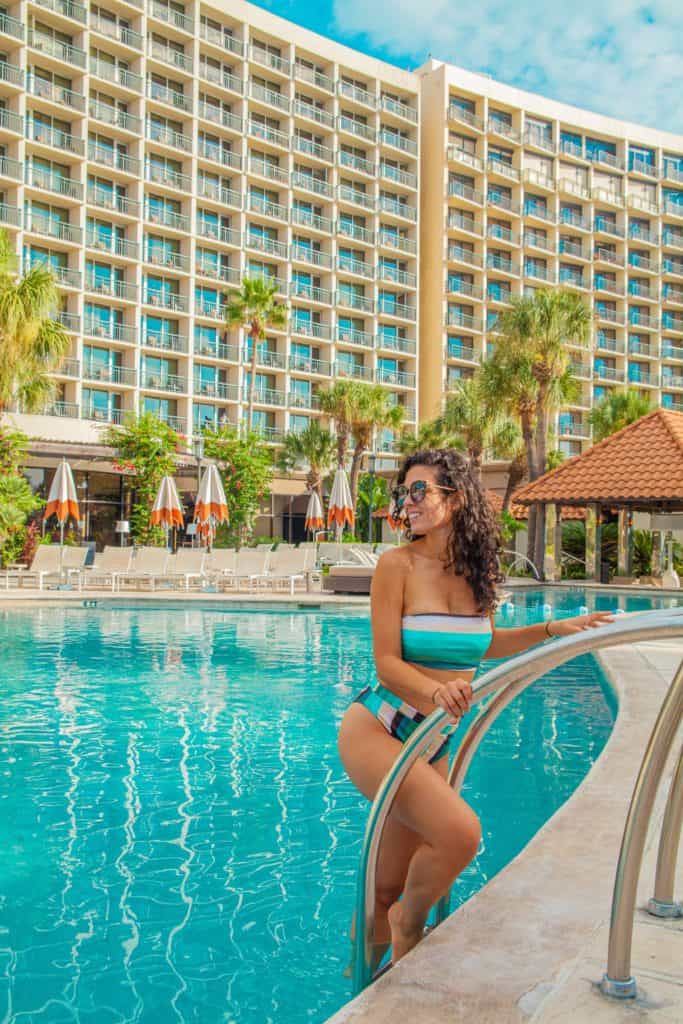 No matter what time of year you comes it's always a good idea because you have that hot tub that looks right out to the beach!
If you're not really into a big pool, just walk down a little further and you'll find this tinier pool with little cabanas and more beach views!

San Luis Resort: The Room
The rooms are bright with lots of natural light that streams in from the window. Ours came with a shower, vanity area, and a bath tub perfect for spending an evening of relaxation!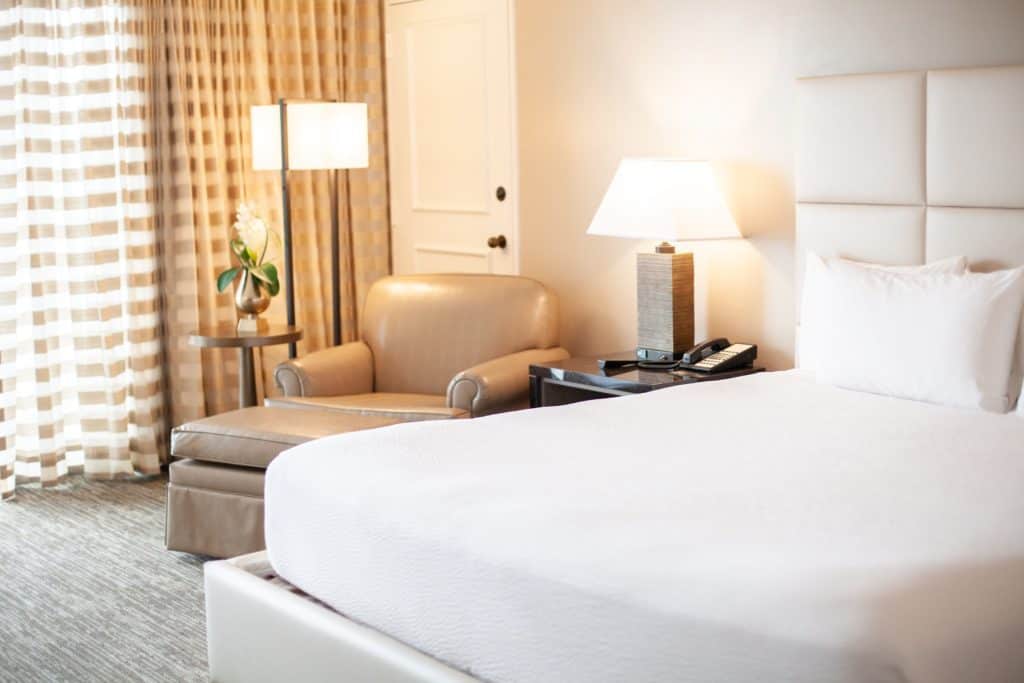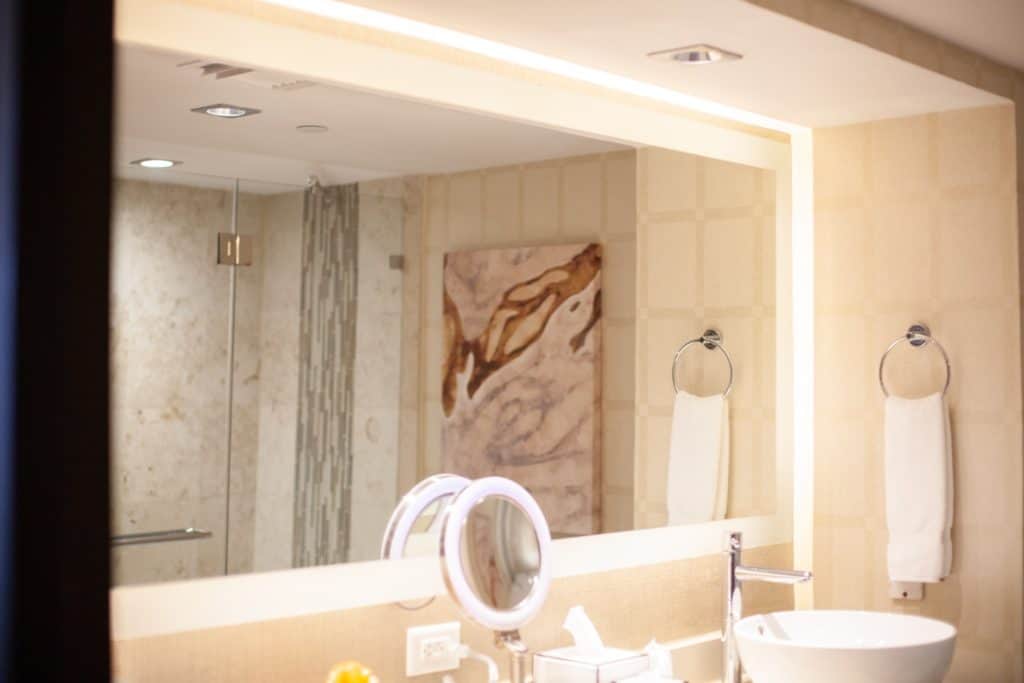 On top of a beautiful room one of my favorite things was getting the views of the beach from my balcony. Getting to wake up every morning with a cup of coffee really set the mood. During our trip I had work to get done. If I could have an office by the beach all the time I would not be mad. For now I'll settle for a few days of vacation and some office time with these views.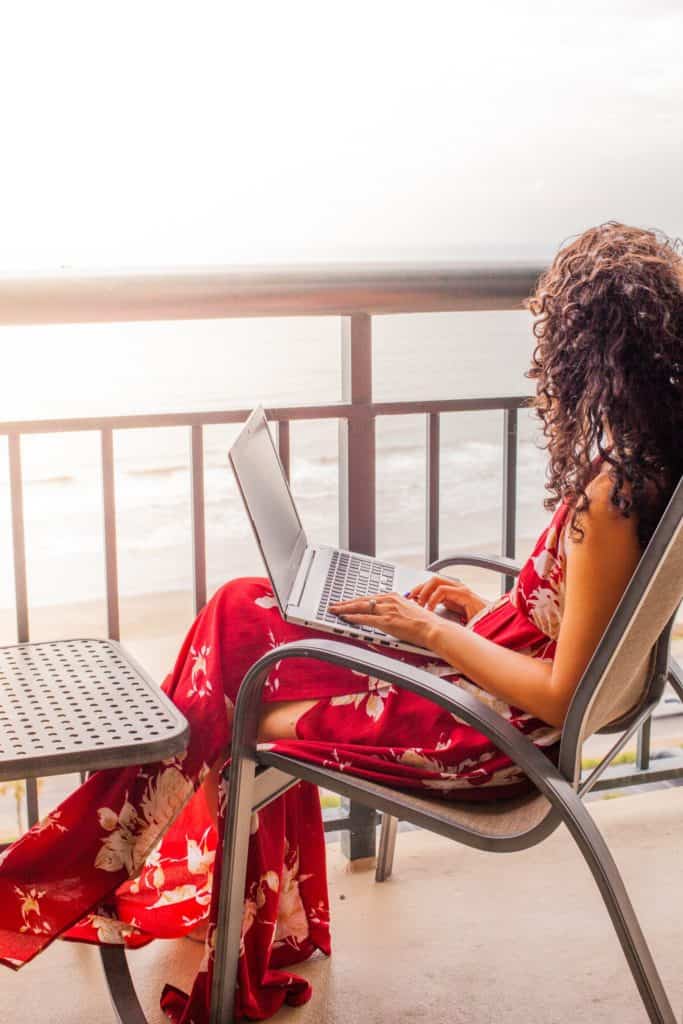 Plus we could see the pool from our room! Perfect for knowing when to go down based on how many people are there.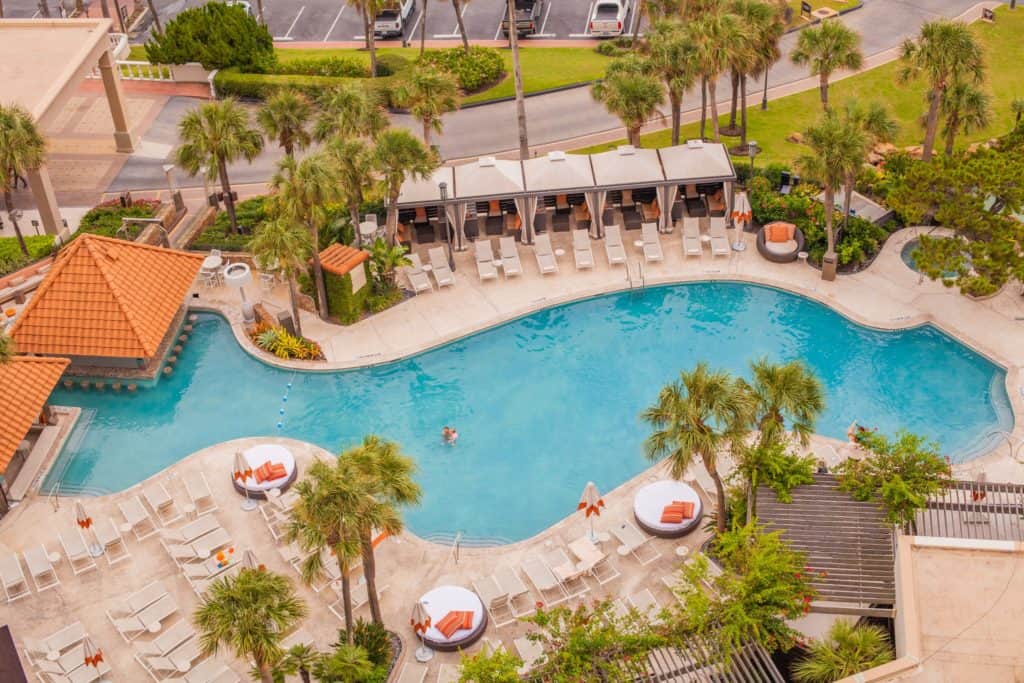 San Luis Resort: The Spa
The spa at the San Luis was incredible! Getting to enjoy time relaxing and unwinding after a long week is the best way to start a vacation and officially switch to that vacation mode. I booked a massage and hydro facial using medical grade products. By the time I was done I left with all the tension gone and with a face that was glowing.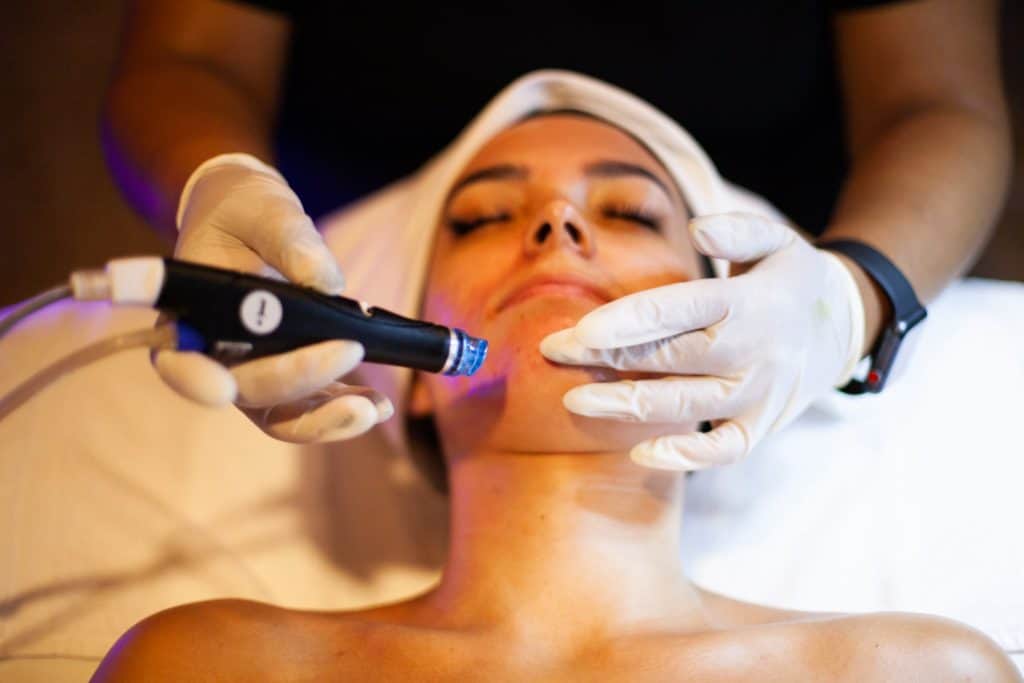 San Luis Resort: The Restaurants
Another great thing about the San Luis is you don't have to leave to get a good meal. There are several restaurants and bars that serve up anything from burgers to Italian food. There are more casual options and more upscale options.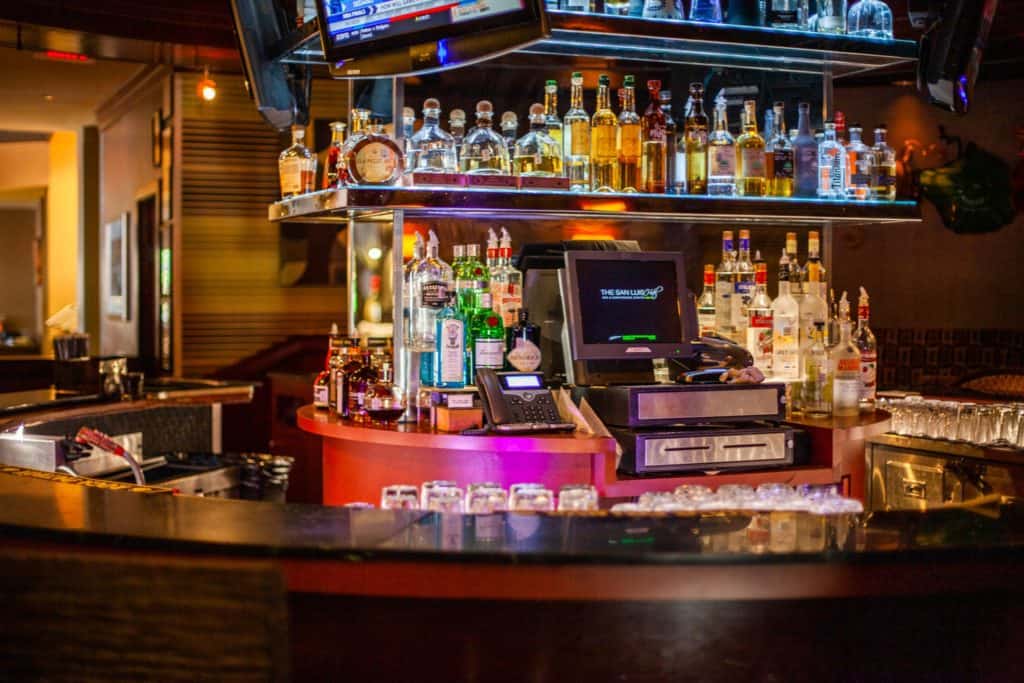 In the morning I enjoyed having a Starbucks coffee right on site and different pastries. On the hotter days there's gelato to cool down.