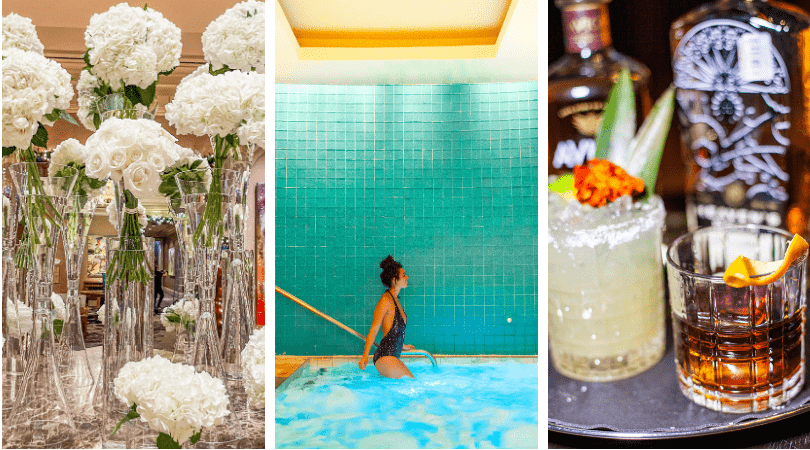 My husband I were looking for a weekend of luxury, good food, and relaxation in Dallas and found the Ritz Carlton to fit all three. Being in uptown Dallas, we enjoy being centrally located to everything, and booked ourselves a vacation where we had everything, we needed in one place. We scheduled plenty of relaxation time, but also drinks and dinner at the Rattlesnake Bar and spa time! Keep reading below for our full Ritz Carlton Dallas review!
As soon as we walked into the Ritz Carlton Dallas, we knew we were in for a treat. The beautiful and iconic floral display greeted us at the door, and when we checked in, the staff handed us a sample of the signature Dean Fearing margarita. We cheered in delight. Vacation here we come!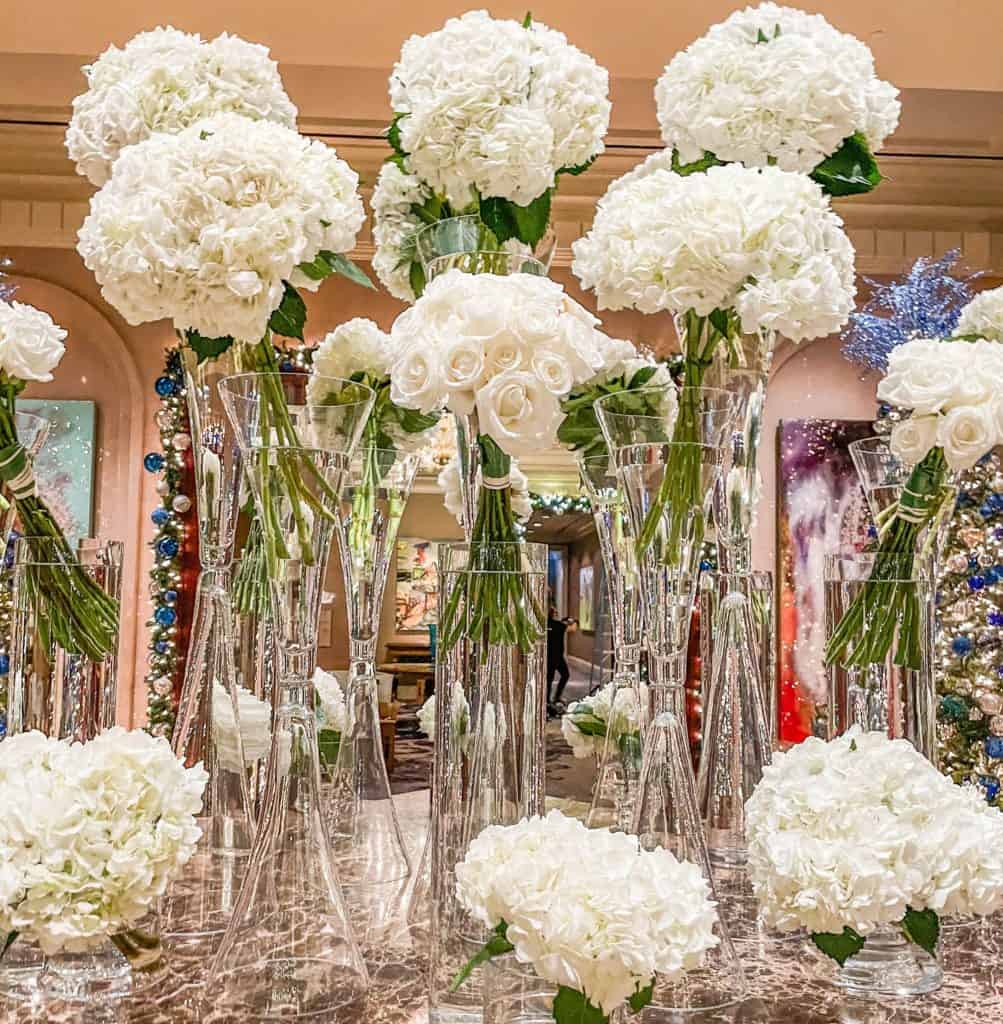 Ritz Carlton Dallas Review: The Rooms
We booked a spacious suite inside the Ritz! It had a little living area where we enjoyed movie night that first night!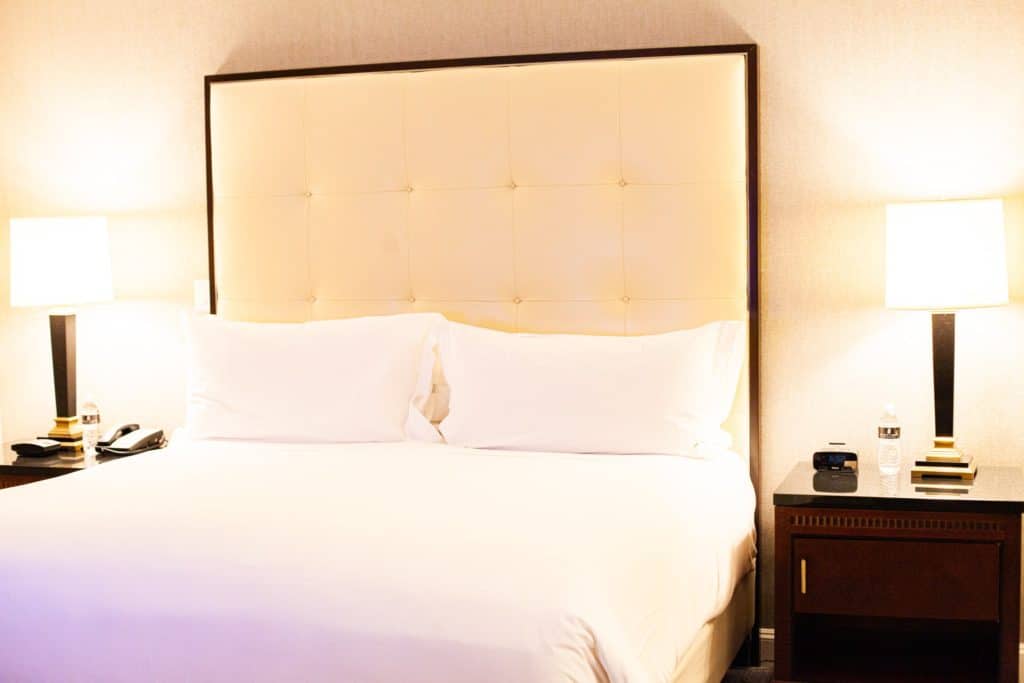 Our bedroom was spacious and the extra closet space made it feel like we could practically move in.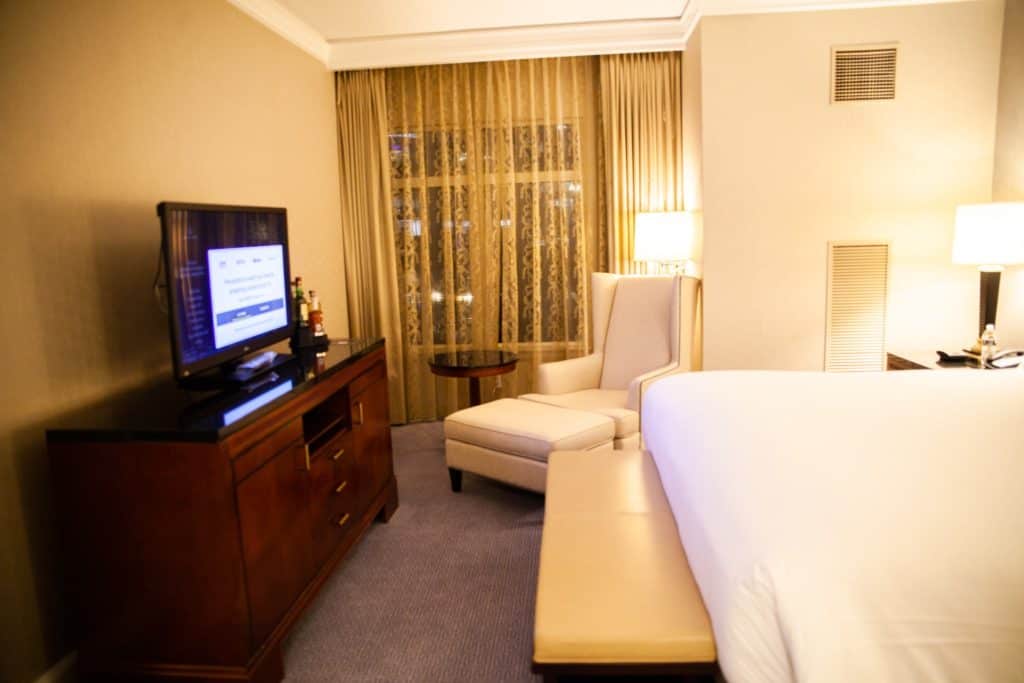 For me, a big thing when visiting a hotel is that I want a tub! If you're staying at the Ritz, bring some bubble bath and a good book for a little rest and relaxation. Or get your copy of 50 Texas Trips Under $50 magazine so you can start planning your next getaway.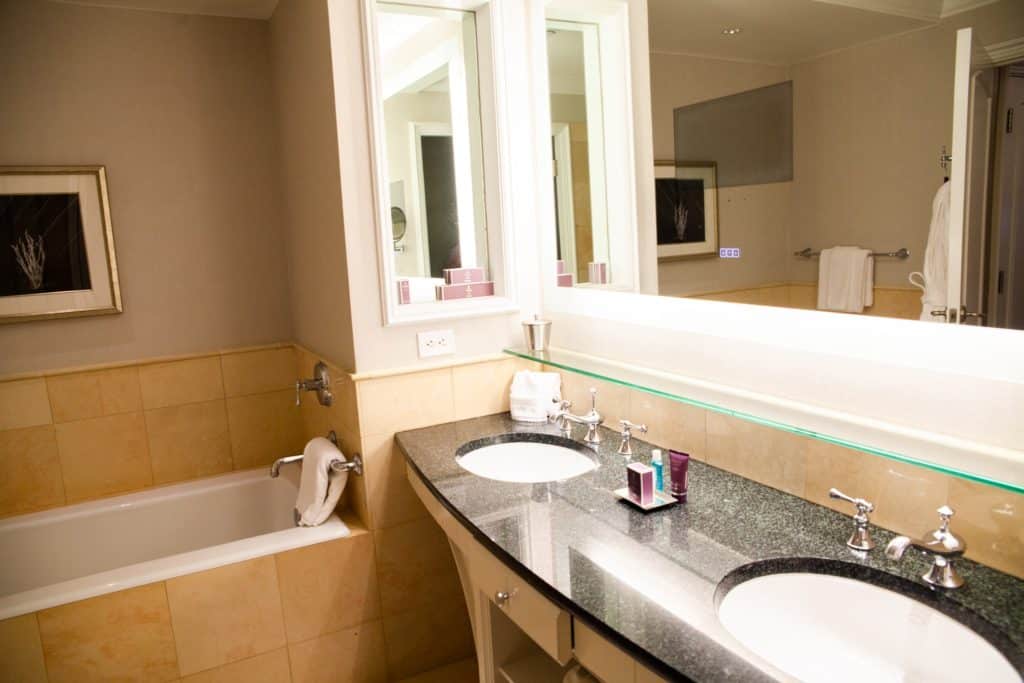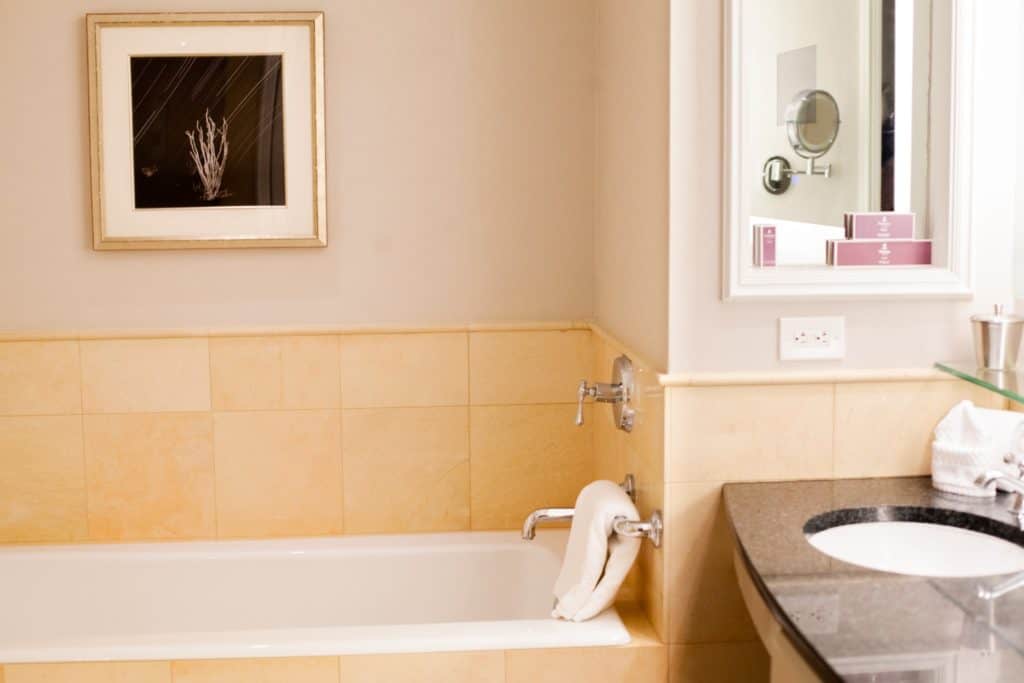 Ritz Carlton Dallas Review: The Spa
After a long week of bending over my laptop, I could not wait for a massage at the Ritz spa! When I got in, they walked me to a rest area and handed me a bottle of champagne. Get there early to have time to enjoy that champagne and get into that relaxation state of mind.
My massage therapist was incredible! She asked me questions to help identify pain points and to know what level of pressure I needed. Within minutes it felt like I had melted into the table.
One of the things that I loved about the Ritz Carlton spa was that the relaxation did not end there. After booking the spa treatment, you can relax in the hot tub, the sauna, and the steam room. The spa also has an additional relaxation/nap room. You could easily spend all day at the spa, and we definitely took our time enjoying the different amenities.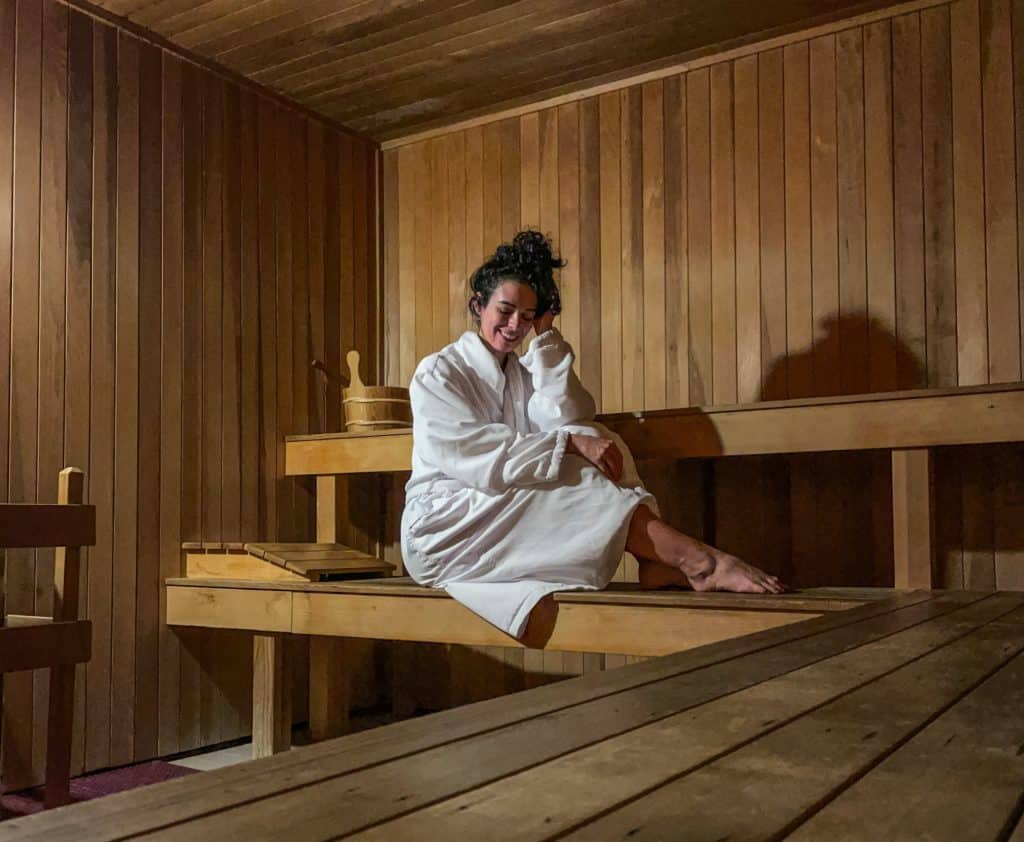 Ritz Carlton Dallas Review: Dining
We opted for a more casual dinner at the Rattlesnake Bar which still was a phenomenal experience! The bar has a fun atmosphere and a place we want to visit again even when not staying overnight! They have an extensive bar, and the bartenders are knowledgeable to provide you the best drink to suit your interests. One unique thing is that they have their own barrels of a select Heaven's Door whiskey that you can only get here. We enjoyed that as an Old-Fashioned, and of course, had to get the signature margarita.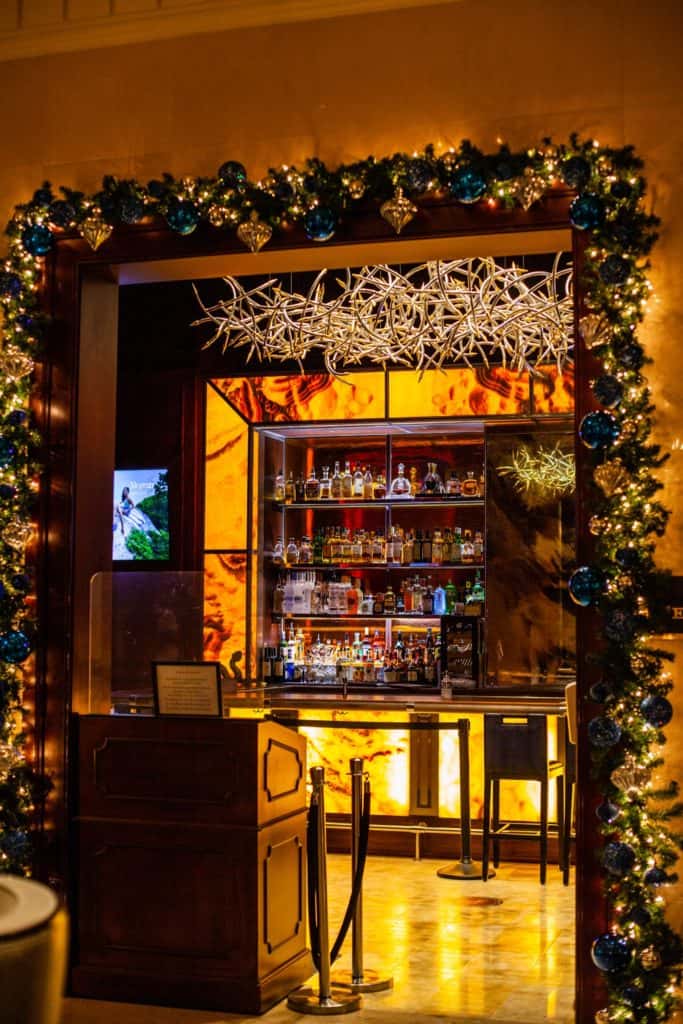 The food was just as good! Lobster nachos and wings to start things off! The carne asada with chimi churri and roasted poblano peppers with black bean puree was such an amazing flavor combination that paired together so well. With all that food it was hard to save room, but we had to make a little more for a decadent chocolate cake!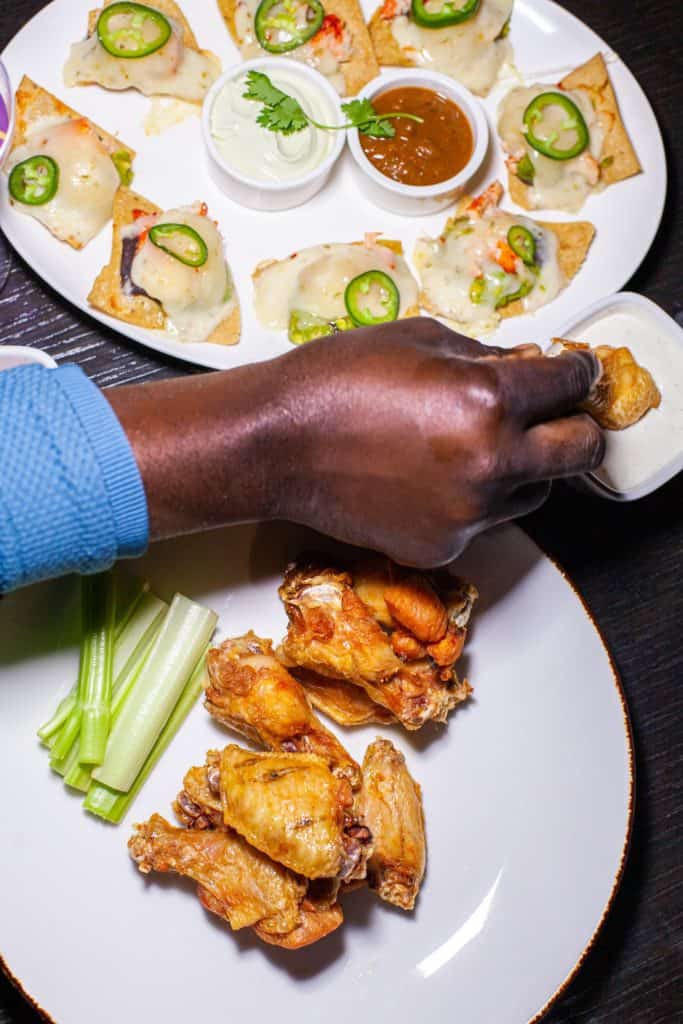 Ritz Carlton Dallas Review: Final Thoughts
If you're looking for a spa-focused getaway in Dallas, I think the Ritz Carlton is a great option. The staff work so hard to make you feel special, you see the luxurious touches all around, and you get to enjoy some amazing food! While staying at the Ritz, you can be minutes away from strolling through Klyde Warren Park or doing one of the many other great things to do in Dallas.