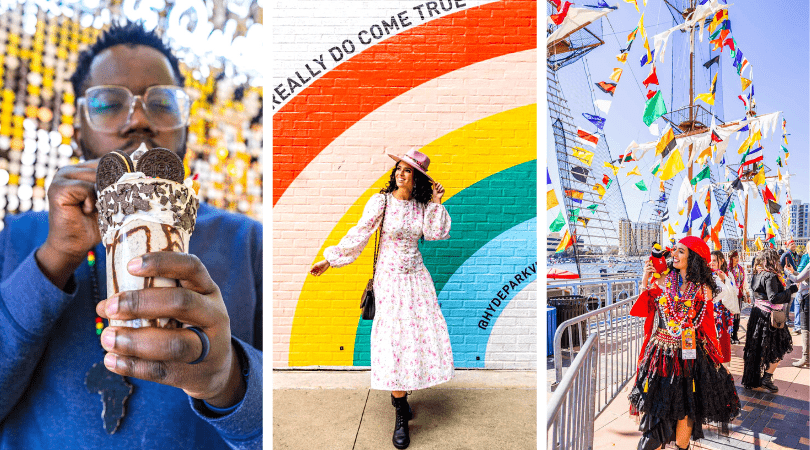 Right along the gulf coast sits the lovely city of St. Petersburg, where the breathtaking vistas and perfect weather allow it to live up to its nickname, the "Sunshine City." The alluring coastal town is a hotspot for recreation, natural beauty, and cultural influences that are just waiting to be discovered. The city also offers a plethora of romantic endeavors for couples to make unforgettable memories together! Grab your favorite someone and take a trip down south to embark on the perfect date using this curated list of top attractions and sights.
Things to Do
1. Explore the Outdoors- From breathtaking nature trails to charming picnic spots, St. Petersburg is filled with parks and preserves that allow visitors to take in the natural beauty of the outdoors. Explore the area by hiking, biking, or strolling through places like Fort DeSoto County Park, Maximo Park, Northern Weedon Island Territory, Shell Key Preserve, Egmont Key State Park, Boyd Hill Nature Preserve, Weedon Island Preserve, Boca Ciega Millennium Park, and Honeymoon Island State Park.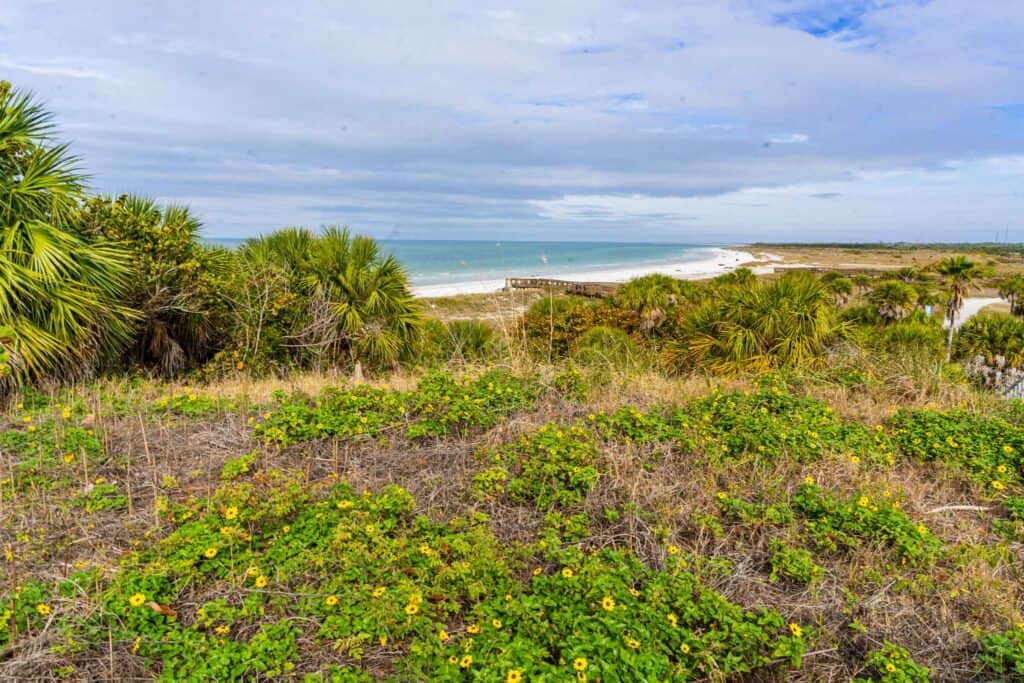 2. Bask in St. Petersburg's Views- Take a romantic afternoon stroll along Sunshine Skyway Bridge while absorbing the natural beauty of St. Petersburg and the unparalleled views of the Gulf of Mexico.
3. Enjoy the City's Culture- Discover the bustling culture of downtown St. Petersburg, where attractions like the Dalí Museum, Mahaffey Theater, and St. Pete Pier give the city life. With quirky shops, famous murals, and breathtaking waterfront views, downtown is something to behold.
4. Marvel at the Arts- Dedicated to the life of Spanish artist Salvador Dalí, the Dalí Museum is home to a collection of his fascinating works displayed within special exhibits that inspire the local and global community. Plan a date at the museum and marvel at the beautiful artwork.
5. Cool Off with Ice Cream- After a hot day at the beach and exploring St. Petersburg, stop by Uncle Andy's Ice Cream Parlor for a sweet treat. Reminiscent of the 1950's, the ice cream parlor serves delicious and creamy ice cream, shakes, and pastries.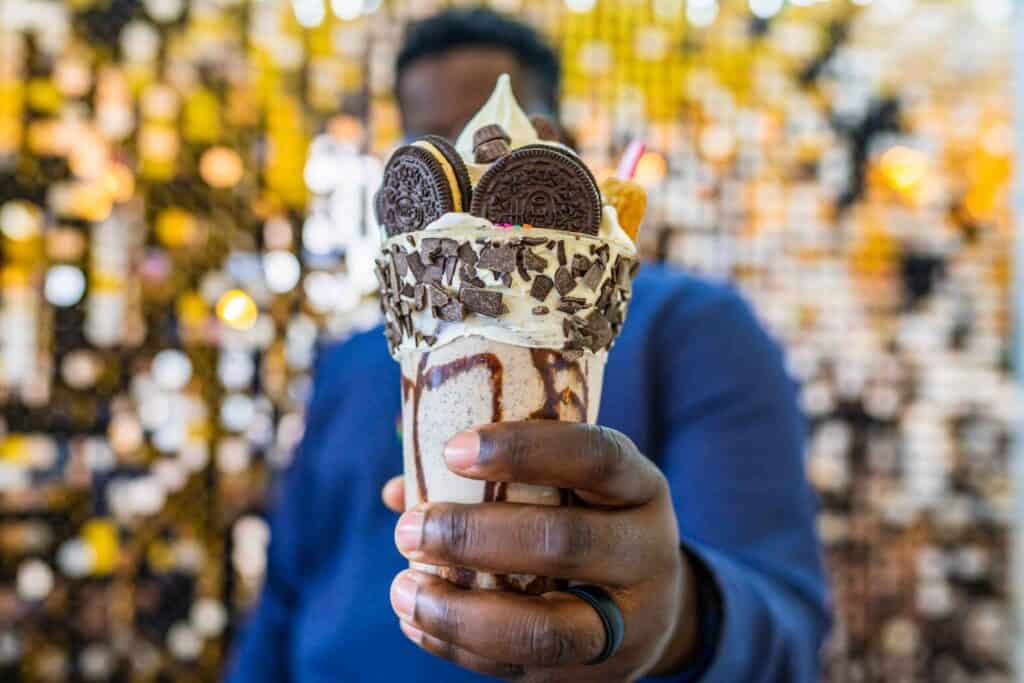 6. Relax and Unwind- Relaxation awaits you at Spa Oceana, the premier spa retreat by the sea. Rejuvenate at the award-winning spa that features 16 treatment rooms, whirlpool baths, aroma-infused steam rooms, and a full-service salon while taking in the ambiance of seaside bliss.
7. View St. Petersburg from Above- Take in the picturesque views of St. Petersburg from one of Tampa Bay Aviation's helicopters. Offering airplane and helicopter training, scenic tours, aerial photography, and dining options for two, Tampa Bay Aviation allows you to customize your experience to create the perfect date night.
8. Visit the Gulf of Mexico- Take in the breathtaking views of the Gulf of Mexico, a large ocean basin in the Atlantic Ocean. The coastal city of St. Petersburg allows for open access to the calming waters that visitors can enjoy year-round.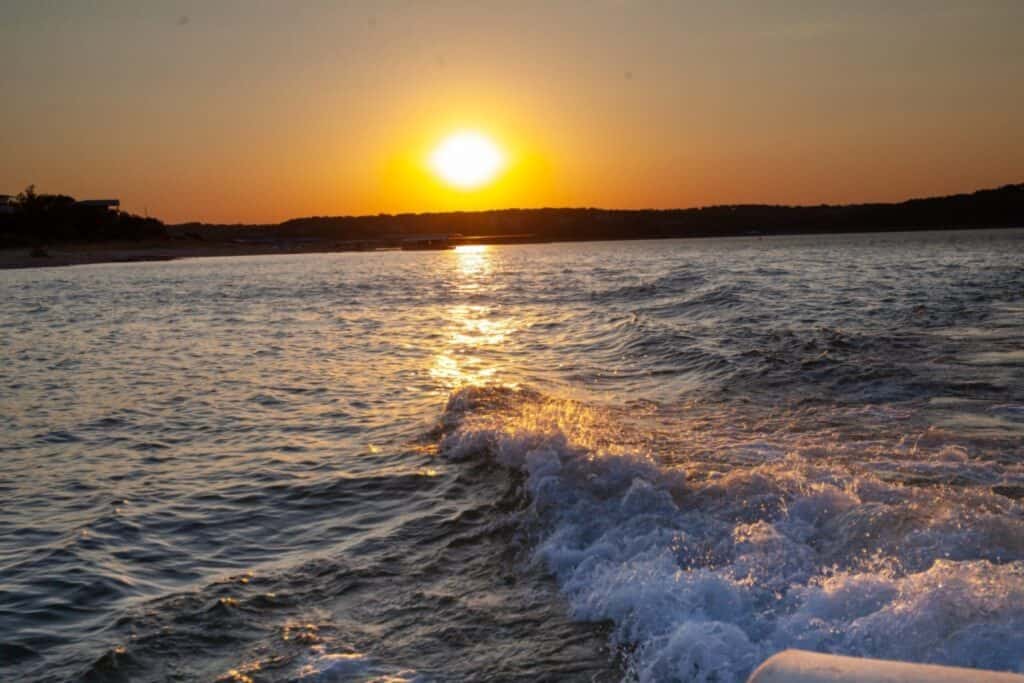 9. Savor the Taste of the City- Explore the drinking culture of St. Petersburg with your date by touring one of its many breweries. Savor the flavors of hand-crafted beers at places like 3 Daughters Brewing, the Dog Bar, Ferg's Sports Bar & Grill, and Pinellas Ale Works Brewery & Tap Room.
10. Stroll Along the Pier- 26-acres of peaceful waters and vibrant greenery, St. Petersburg Pier is a landmark destination for visitors and locals alike. Indulge in a charming date while strolling, biking, dining, shopping, or taking in the views at this premier pleasure pier.
11. Enjoy Waterfront Views- Take a stroll along St. Petersburg's scenic waterfront neighborhood South Pasadena, where you and your date are sure to be charmed by the semi-tropical weather and plethora of local cuisines.
12. Immerse Yourself in a Botanical Paradise- These 100-year-old botanical gardens are home to a carefully curated collection of over 50,000 tropical plants. Sunken Gardens is one of the oldest tourist attractions in the United States. Walking through the vistas of waterfalls, lush flora, and unique animals will make you feel like you've escaped to paradise.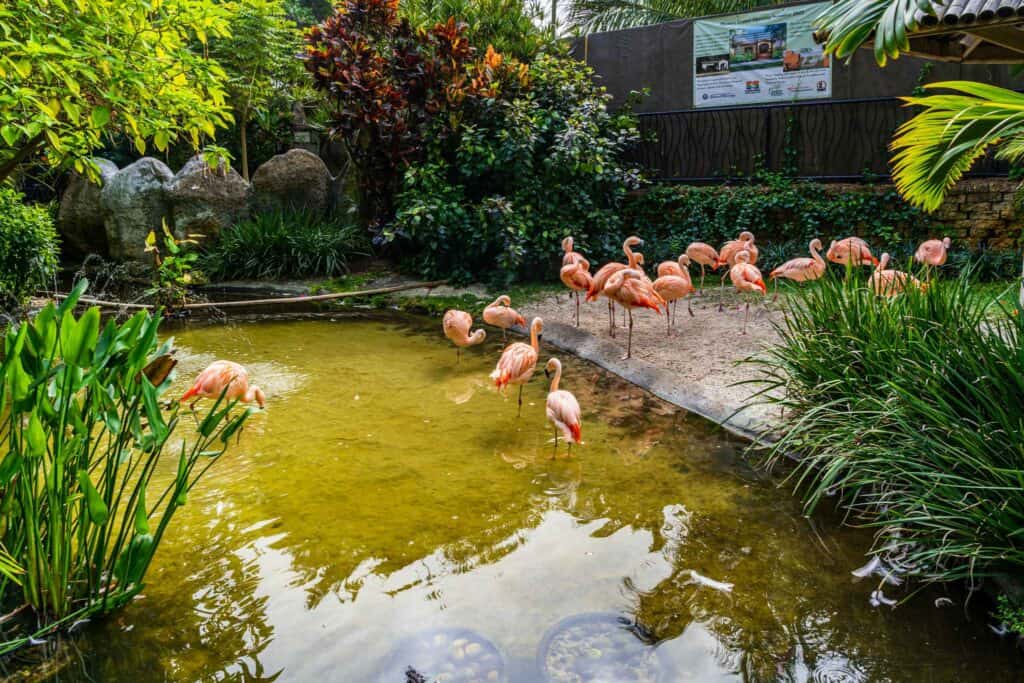 13. Learn About Native American History- Explore one of the best preserved indigenous archeological sites in the nation at Jungle Prada, where Tocobaga mounds and 900 years of Florida history have been preserved. The historical Narváez expedition landing location is rich in Native American culture and history, with immersive botanical experiences and archeological artifacts on display.
14. Zip Around Town in Style- Impress your date with a night out on the town in a rented luxury vehicle from Exotic Luxury Rental, St. Petersburg's premier location for extravagant models that'll make your stay in the city a trip you'll never forget.
15. Put Your Skills to the Test- Looking for an innovative and mind racing date idea? Put your problem-solving skills to the test at Outerlife Studios, ranked within the top 11 escape rooms in the country. Immerse yourself in a real-life movie scene as you and your partner solve fun puzzles in order to escape the room.
16. Reinvent Romance at the Don Cesar- The epitome of luxury and sophistication, the Don Cesar is one of the most glamorous hotels along the Gulf of Mexico. Spend a romantic night taking in the coastal views while enjoying the beachfront pools, fine dining restaurants, and relaxing lounges.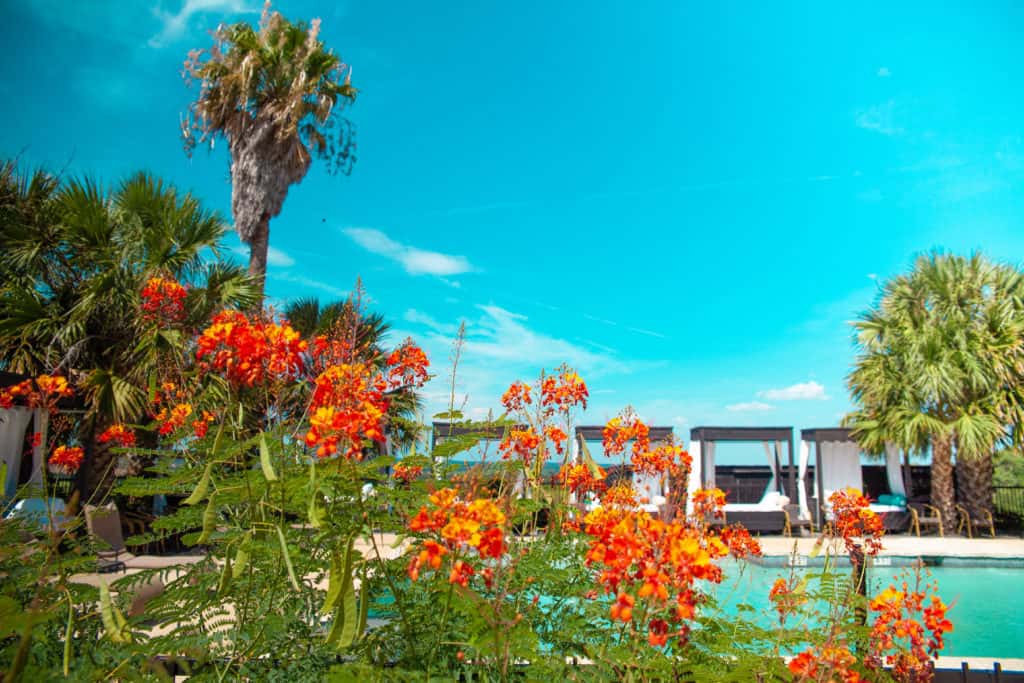 17. Check Out the Trends of the City- The EDGE District may be an acronym for entertainment, dining, galleries, shops, etcetera but the neighborhood is exactly what the name implies. The district brings the edge with trendy shops, restaurants, and breweries that showcase the diverse range of the city.
18. Eagle Sail Along the Coast- The beaches of Florida are known for attracting visitors with leisurely recreational activities, so what better way to learn parasailing than on Florida's very own Madeira beach? Take in the sights of the gulf coast as you eagle parasail through the limitless waters.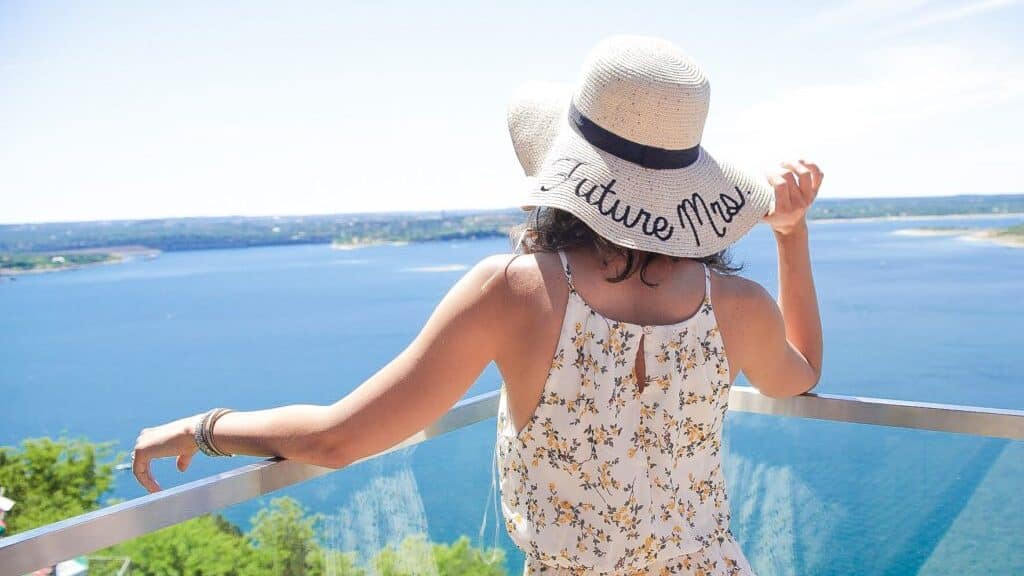 19. Discover Local Marine Life- Uncover all the secrets of Florida's vast waterways at the Tampa Bay Watch Discovery Center. The non-profit complex exhibits a variety of local marine species and features interactive displays, tours, and sightseeing opportunities.
20. Stimulate Your Creativity- Excite your mind in a creative environment by paying a visit to the Great Explorations Children's Museum, Tampa Bay's first children's museum. With endless hands-on activities and exploration exhibits, the museum is sure to keep the whole family amused.
21. Catch a Game at Tropicana Field- The Trop, as locals refer to it, is the perfect date destination to sit back, relax, and cheer on the Tampa Bay Rays.
22. Immerse Yourself in the World of Art- Offering contemporary art galleries from artists all around the globe, the Morean Arts Center is a free arts complex that allows visitors to admire art and take affordable year-round classes to brush up on their skills.
23. Dance the Night Away- Take the night off for some much-needed bonding time with your partner and participate in a dance lesson. Book a private lesson in salsa, ballroom, or whatever your heart desires at Dance Passion Ballroom Studio or Fred Astaire Dance Studios, a couple of St. Petersburg's premier dance studios.
24. Tour Ancient Ruins- Explore the ruins of the historic Fort DeSoto while learning all about its significance. Part of the National Register of Historic Places, the fort contains four seacoast rifled mortars and two Armstrong rapid-fire rifled guns despite never being the site of any major battle.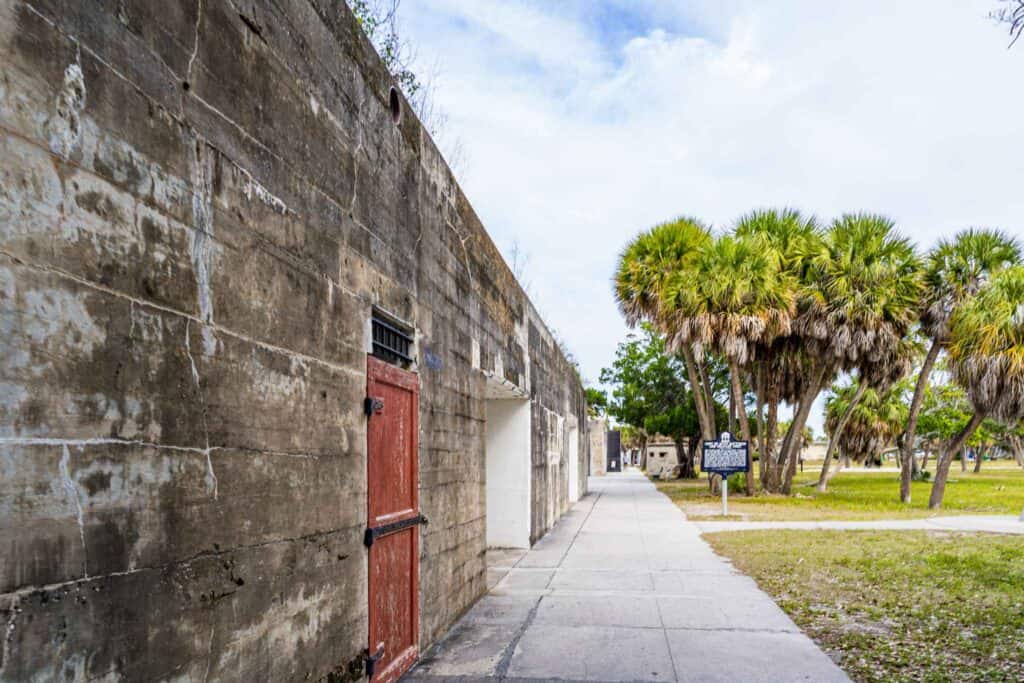 25. Get Your Groove On- Whether it's improving your vocal abilities with singing lessons or jamming out to live music, Soul City Studios offers a wide variety of services available to everyone!
26. Kiss a Gator– Satisfy your inner marine lover by exploring the Alligator & Wildlife Discovery Center, where visitors can observe alligators, stingrays, fish, and more with hands-on experiences.
27. Score a Bullseye- On the lookout for a date idea that'll leave a mark? Be sure to check out some of St. Petersburg's leading axe throwing locations like St. Pete Axe & Ale and Hatchet Hangout, where you can hit the bullseye while making lasting memories with your favorite person.
28. Spend the Day in the Sun- Plan the perfect beach date along the Gulf of Mexico at premier destinations like East Beach, North Beach of Mullet Key, Skyway Beach, St. Pete Beach, Treasure Island Beach, Upham Beach, and Sunset Beach. Partake in leisurely activities like swimming, sightseeing, shopping, and sunbathing. For adrenaline junkies, parasailing, hiking, and kayaking are fun options to try out. Caladesi Island, Clearwater Beach, Sand Key, Belleair Beach, Indian Shores & Indian Rocks Beach, and North Redington Beach & Redington Shores are also amazing places along the coast to bask in the Florida sun.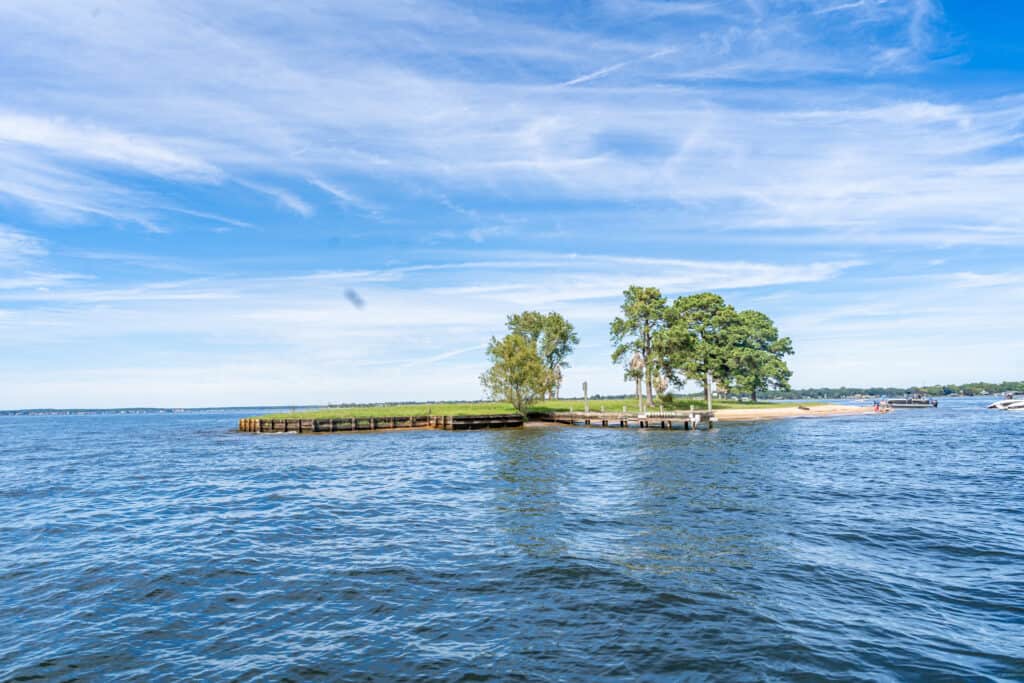 29. Snack and Play- Enjoy a signature cocktail while catching the latest Tampa Bay Rays game at Ballpark & Rec, a two-story arcade bar at Tropicana Field offering tailgate games, good food, and good vibes.
30. Cruise the Coast- Navigate your way through the waters of the gulf coast on the MV Dolphin Queen, a sensational catamaran experience that will take you and your date around the great city of St. Petersburg.
31. See the Manatees- Coffee Pot Bayou is the best year-round location to spot the manatees in the favorable Florida weather. Observe marine life while taking in the marvelous views of the waterfront.
32. Embrace Your Inner Artist- Learn all about pottery and tap into your creative side by making art at one of St. Petersburg's top-rated pottery studios. Book a class at Charlie Parker Pottery, the Clay Center of St. Petersburg, or the Hive St. Pete for an exciting date.
33. Peruse the Tampa Bay Area- A short drive from St. Petersburg is the beautiful Tampa Bay area, a large natural harbor encompassing diverse eateries, art experiences, and aquatic adventures. Take in the culture through the many touring options available, including kayak and cruise tours.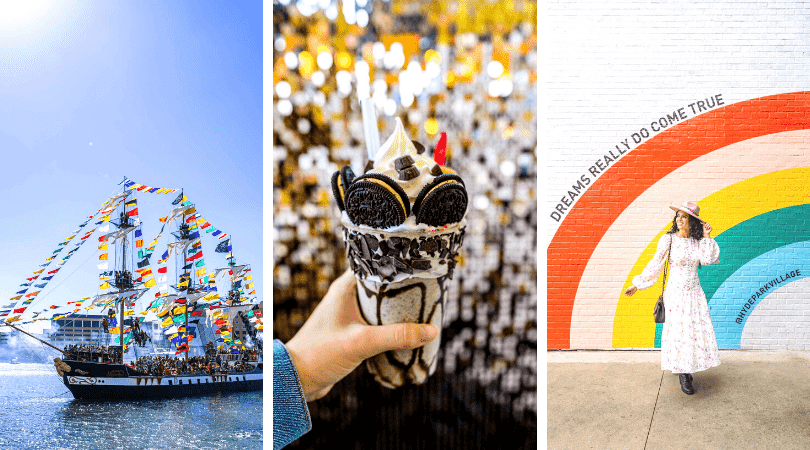 Top-Rated Destinations
34. Treasure Island Slide Florida- Enjoy the high tides and good vibes at Treasure Island Slide Florida, a public-beach on Florida's very own Treasure Island where visitors can enjoy biking, swimming, suntanning, and sliding down the beach's signature Hippo Water Slide.
35. Gulf Beaches Historical Museum- For those in search of creating memories from memories, the Gulf Beaches Historical Museum is the perfect place to learn about the history of St. Petersburg. Located in the first church built on the St. Petersburg barrier island in 1917, the museum is home to artifacts and exhibits that tell the story of the local beach community.
36. Chihuly Collection- Get lost in a sea of art at Chihuly Collection, which showcases world-renowned glass artist Dale Chihuly's collection of extraordinary sculptures in a series of galleries and exhibits.
37. Get Blown Away by Glass Art- St. Petersburg is a hub for glass art. For a mesmerizing experience in the making and history of the practice, be sure to check out locations like the Duncan McClellan Gallery and the Imagine Museum.
38. James Museum of Western & Wildlife Art- Learn stories of the immigrants, pioneers, and indigenous communities that contributed to the history of the great American West. Immerse yourself in a collection of over 500 historic and contemporary art pieces that capture the spirit of wildlife and the civilization of earlier people.
39. Bask in Nature- Sitting conveniently along the gulf coast, home to beautiful Florida weather, St. Petersburg has a plethora of parks and outdoor areas perfect for recreational activities. Enjoy the green space at local favorites like Sawgrass Lake Park, Vinoy Park, North Straub Park, and Demens Landing Park.
40. Florida Holocaust Museum- Remember and honor the millions of lives lost during the Holocaust at the Florida Holocaust Museum, which allows for visitors to pay their respects as they read the stories of the late men, women, and children.
41. Duke Energy Center for the Arts (Mahaffey Theater)- Right along the waterfront of downtown St. Petersburg rests the Mahaffey Theater at Duke Energy Center, a performing arts complex and concert hall. The facility hosts a variety of shows and concerts that make a great addition to any date night.
42. Derby Lane- Plan a date at Derby Lane for a day of signature horse racing and poker. Complete with gourmet dining options and craft drinks, the racetrack makes for an unforgettable experience.
43. freeFall Theatre- Enjoy a show at freeFall Theatre, Tampa Bay's leading destination for musicals and plays.
44. Sundial St. Pete- Experience a day of luxury shopping at Sundial St. Pete, the city's principal location for first-rate retail. With the addition of exquisite eateries, unparalleled views of downtown St. Petersburg, and lively nightlife, Sundial is the perfect place for couples to unwind.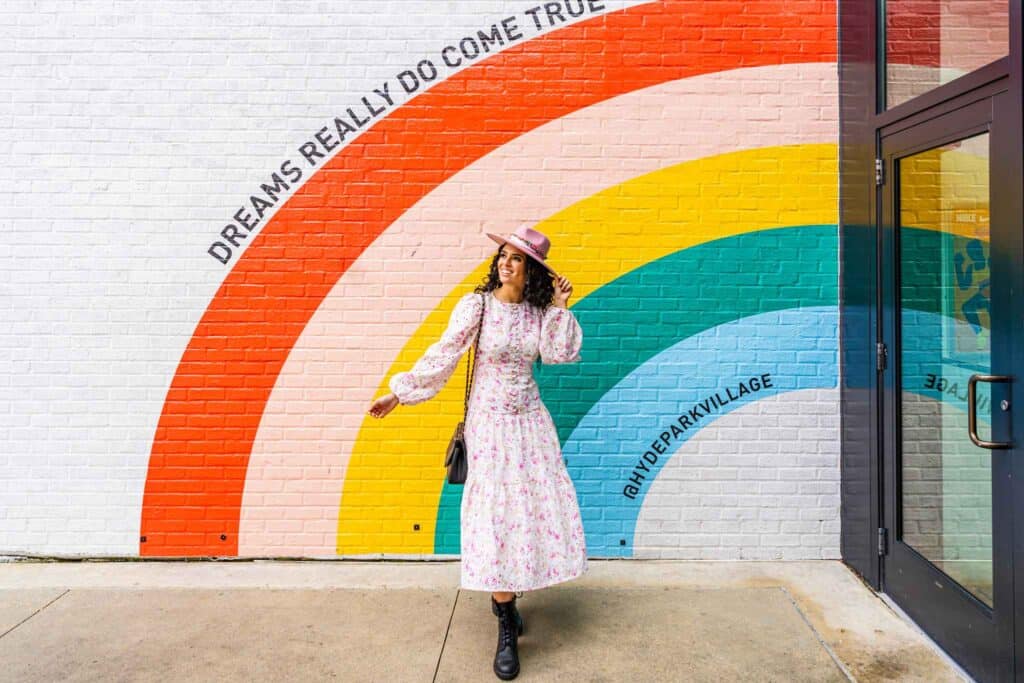 45. Floridian Social Club- Indulge in St. Petersburg's bustling nightlife at the Floridian Social Club, the city's best location for live music and craft cocktails. Stop by the lounge Thursday through Sunday to experience a date night for the books.
46. Clearwater Marine Aquarium- Encounter life in its most natural state with a visit to the Clearwater Marine Aquarium. The aquarium showcases rescued marine life and educates visitors on conservation efforts to help support our oceans. Home to Winter the dolphin from the Dolphin Tale movies, Clearwater Marine Aquarium is a popular destination for those passionate about marine life.
47. John's Pass Village & Boardwalk- Looking out into the coastal waters of the gulf coast, John's Pass Village & Boardwalk offers exceptional fishing spots for those looking to make a big catch. The waterfront village also consists of eco-tours, great dining options, and exclusive stores for a one-of-a-kind boardwalk experience.
48. Gizella Kopsick Arboretum- Happiness blooms at Gizella Kopsick Arboretum, which allows guests to stroll through their lovely collection of flora from around the globe while taking in the calming ambiance.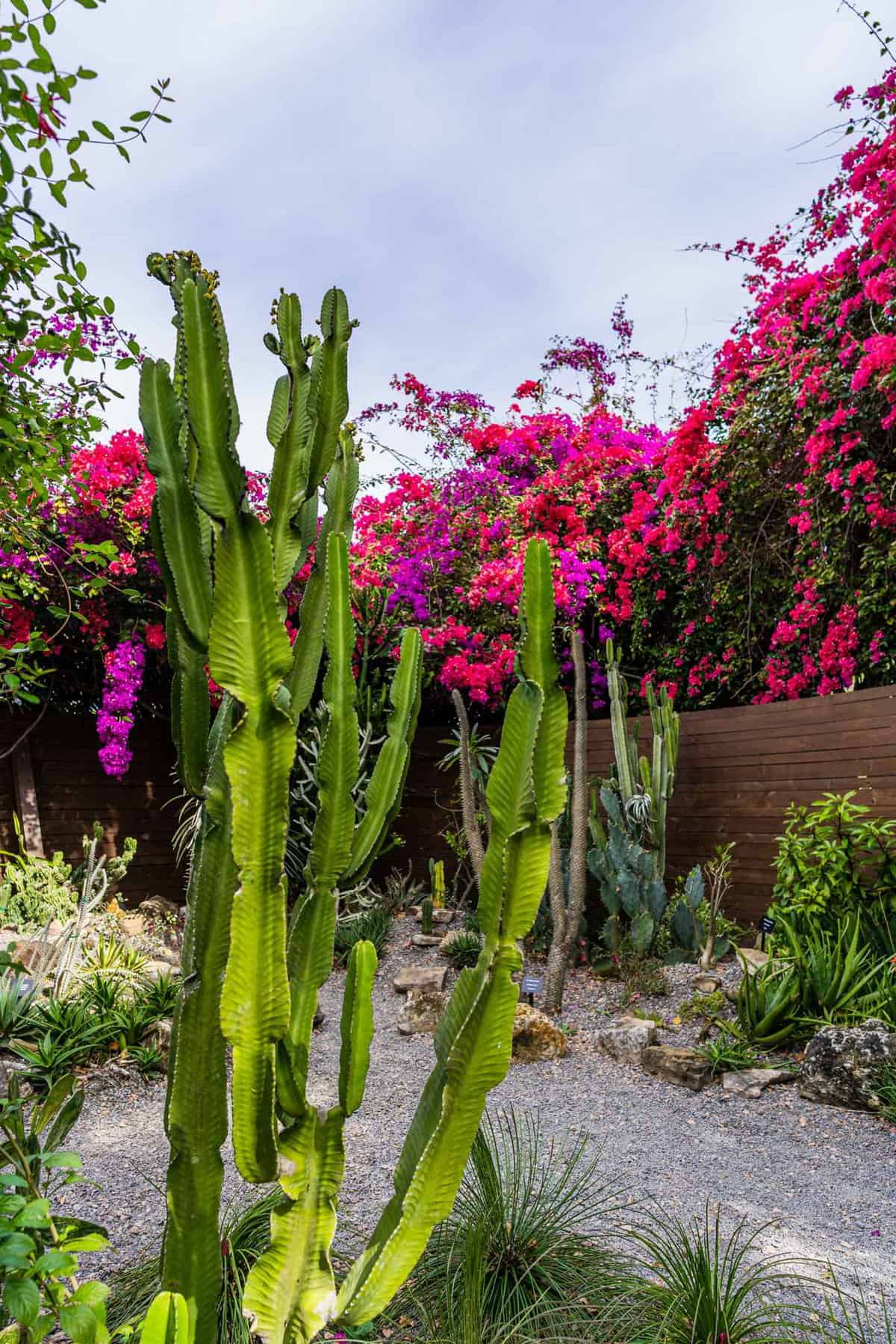 49. St. Petersburg Museum of History- The St. Petersburg Museum of History is home to a collection that embraces the heart of the coastal city. Founded in 1920, the museum exhibits art and artifacts that tell the city's story.
50. Historic Kenwood- Visit the city's cultural hub at Historic Kenwood, a diverse arts district popular for its trendy dining establishments and exquisite architecture. The district is known for its strong LGBTQ+ community and is home to a number of lively gay nightspots and performing centers.
51. ARTpool Gallery- Browse a collection of vintage clothing, records, and locally made goods at ARTpool Gallery, a family-owned vinyl record store housing thousands of new and gently used products for customers to take home.
52. Dr. Carter G. Woodson African American Museum- Hear the voices of the St. Petersburg African American community by paying a visit to the Dr. Carter G. Woodson African American Museum. Named after the "father of black history," the museum showcases the history and culture of black Americans on a regional and national level.
53. Spongeorama's Sponge Factory- Encompassing the largest and highest quality selection of natural sponges in the nation, a trip to Spongeorama's Sponge Factory is a great date location where you can learn about something new and take home a unique gift. Part of the Tarpon Springs Sponge Industry, which harvests around 90% of sea sponges in the world, Spongeorama is home to a diverse collection of sponges, ranging from wool to yellow.
54. Replenish Yourself- Pamper yourself with a day of relaxation at one of St. Petersburg's spas and salt rooms. Premier locations like Botanica Day Spa, Salt Essentials Wellness, the Salt Suite, and St. Pete Salt Works provide an oasis for visitors to replenish themselves and leave behind their stress.
Distilleries/Brewing/Winery/High Tea
55. Visit St. Petersburg Distilleries- St. Petersburg is home to a plethora of distilleries featuring locally crafted liquors. Book a tasting tour at leading locations like Saint Petersburg Distillery, American Freedom Distillery, or Kozuba and Sons Distillery for vibrant flavors using the finest ingredients the city has to offer.
56. Check Out Local Breweries- Barhop with your favorite person and experience an overflow of great beer at local favorites like St. Pete Brewing Company, 3 Daughters Brewing, Green Bench Brewing Company, If I Brewed the World Brewery, Bayboro Brewing Co., and Flying Boat Brewing Company. Breweries such as Avid Brew Company, Flying Boat Brewing Company, Cage Brewing, Dissent Craft Brewing Company, and Arkane Aleworks also offer an amazing selection of handcrafted drinks in a charming ambiance that'll be sure to contribute the perfect night out.
57. Savor the Wine- Sip on the finest wines as you enjoy quality time with your loved one while visiting some of St. Petersburg's best wineries. Florida Orange Groves Winery, TRY WINE Bar, CellarMasters Wine Bar and Bottle Shop, 4th and Vine, and Dracula's Legacy Wine Bar & Bistro are home to unique tastings and diverse selections.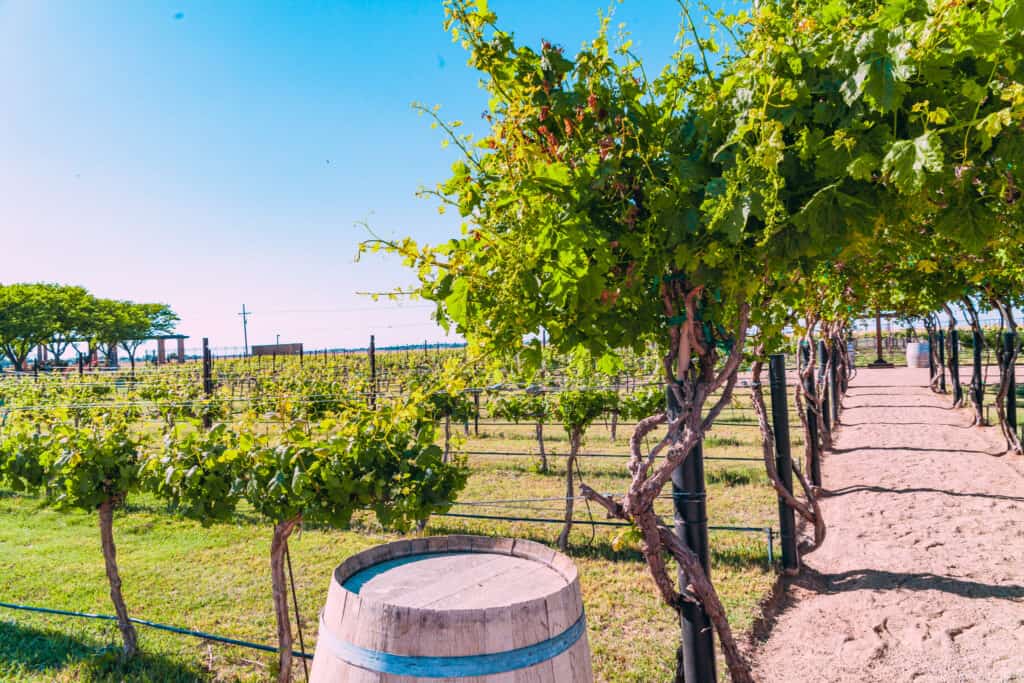 58. Plan the Perfect Picnic- St. Petersburg offers great services like St. Pete Picnic Co. and InstaPicnic & Co. that curate the best picnic you've ever been on. With customization options and a variety of packages, these companies allow you to plan the perfect romantic date that'll be sure to impress your loved one, even if you're away from home.
59. Sip Quality Coffee- Savor the taste of some of the best coffee that St. Petersburg has to offer at Paradeco Coffee Roasters and Blush Tea & Coffee, coffee shops that provide a vibrant ambiance and the best roasts along the gulf coast.
60. Get Ready for Teatime- It's always time for tea at Joseph's Tea. Enjoy high tea with amazing quality ingredients in an elegant atmosphere. Also, be sure to check out the Chelsea St. Pete, a cozy tea spot serving coffee, tea, pastries, and of course, superb tea!
21 More Things to do in St Peterburg, Florida
Date Ideas in St. Petersburg: Final Thoughts
With enriching cultural experiences, amazing food, and stunning coastal weather, St. Petersburg is definitely a top-rated destination worth a visit. These are just a few of the many things to do, and with so many date ideas and must-see places, it's impossible that you'll run out of things to do with your favorite person. Plan multiple memorable dates in the "Sunshine City" and enjoy your stay!