Rockwall is easily one of my favorite cities. I could be biased considering that's where my fiance proposed, but I have to say there's a lot of magic in Rockwall. And the magic continues with Rockwall Summer Musical's production of Into the Woods!
Into the Woods
First off, if you haven't seen Into the Woods you are missing out. Think of all your favorite movies: Cinderella, Little Red Riding Hood, Rapunzel, Jack and the Bean Stalk, Sleeping Beauty, Snow White, plus a baker and a witch and of course a prince, in one. Into the Woods combines all of our favorite fairy tales into a single tale! It's all so beautiful… until Act II.
If you're looking for a happy ending I recommend leaving after the first act (but please don't). If you're looking for some dark and witty humor, some scandalous princes, and some more Brother's Grimm type fairy tales you will definitely want to stay until the end.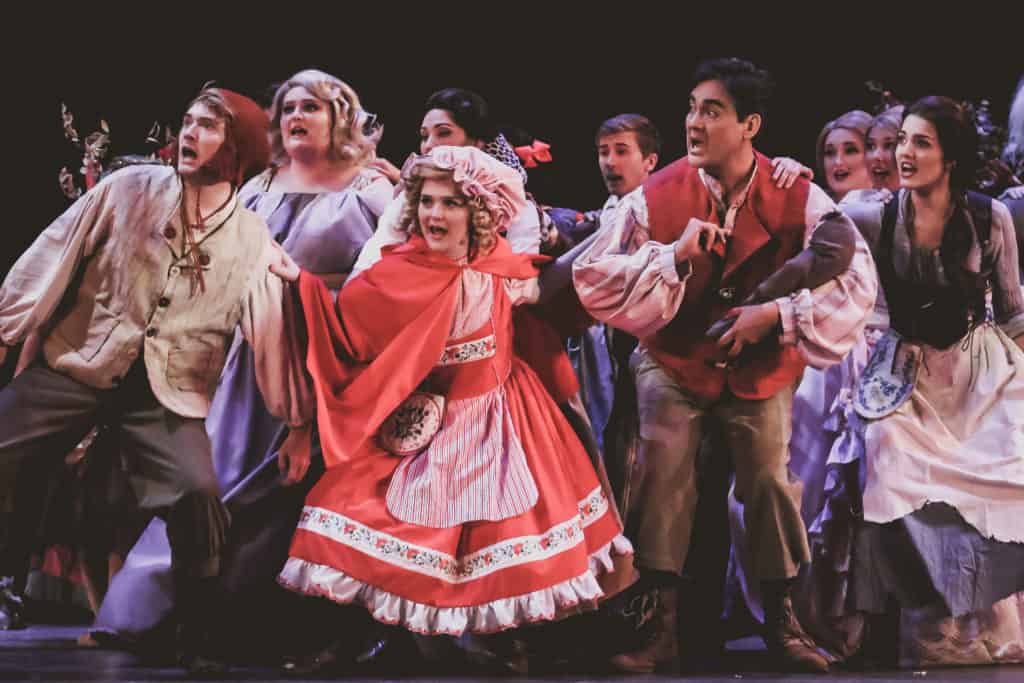 For me one of the most impressive parts about this show were the vocals. A lot of the show involves multiple characters singing different tales intertwining together. It was a complex score that the cast pulled off well. With a cast consisting of members of the Dallas Opera I wouldn't expect anything less.
Theatre geeks and fairy tale lovers will not want to miss out on this show! Be ready for an evening of laughing, surprises, and a new take on your favorite fairy tales. You can also stay tuned for the Music Man which will be their next production. You can grab your tickets here.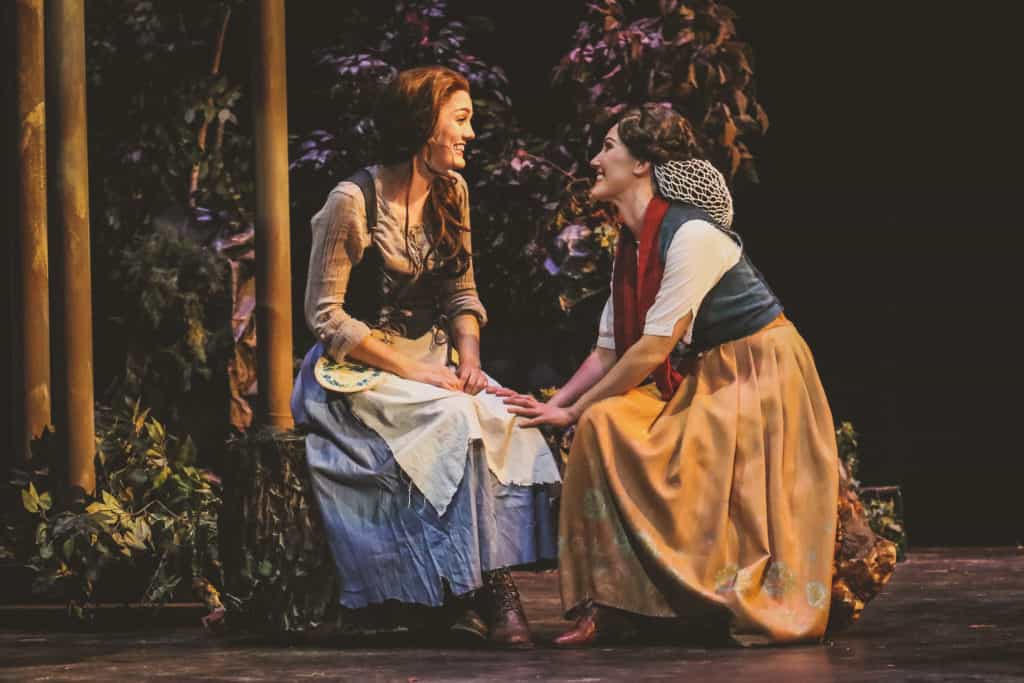 Want to make a whole day or weekend out of a trip to Rockwall? I shared the perfect Rockwall weekend itinerary here!