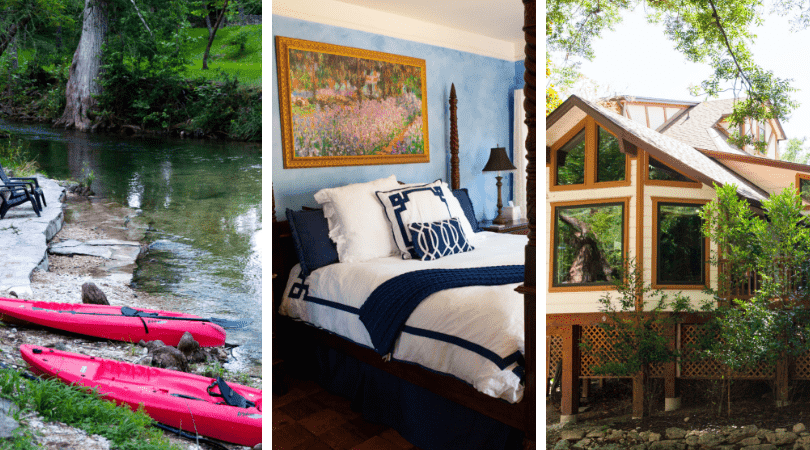 Located along the Cypress Creek, Creekhaven Inn & Spa is a beautiful oasis in the Texas Hill Country. In between all of the fun things to do in Wimberley, Creekhaven was a place to relax and unwind.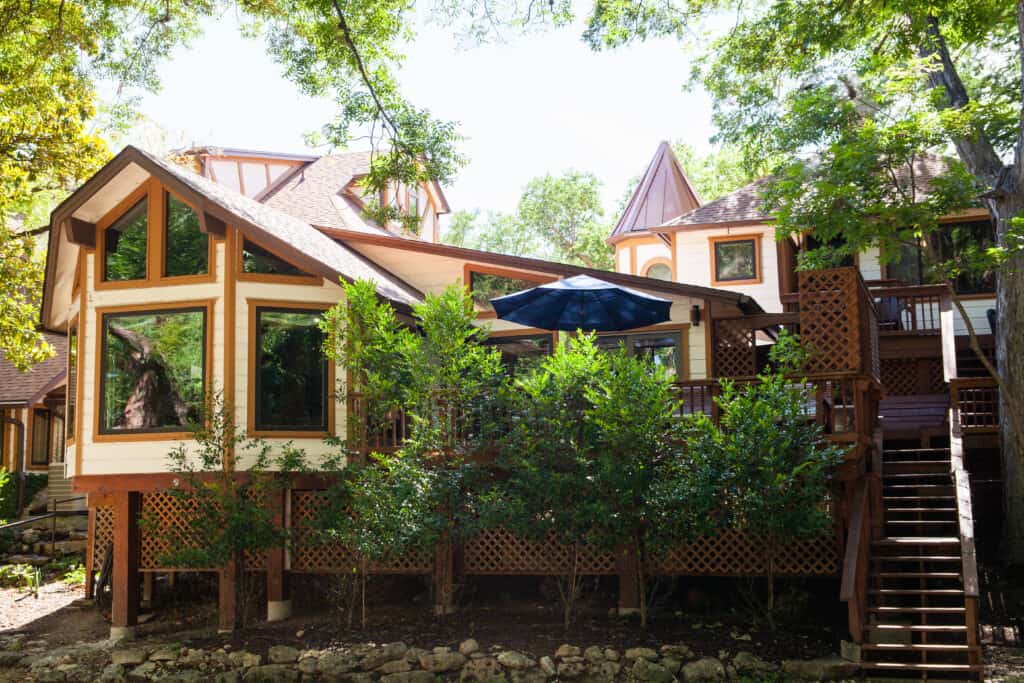 As soon as you arrive, you're met with the creek. People would sit in lawn chairs with their feet in the water or even go for a swim just feet away from the rooms.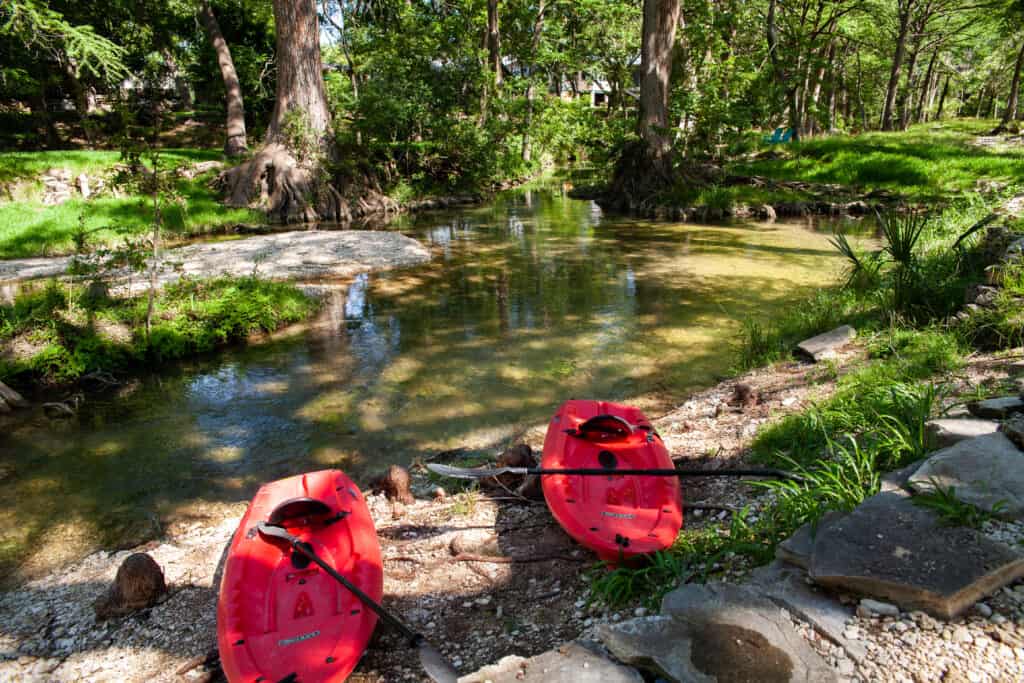 It's also common to see deer wandering around the property as well.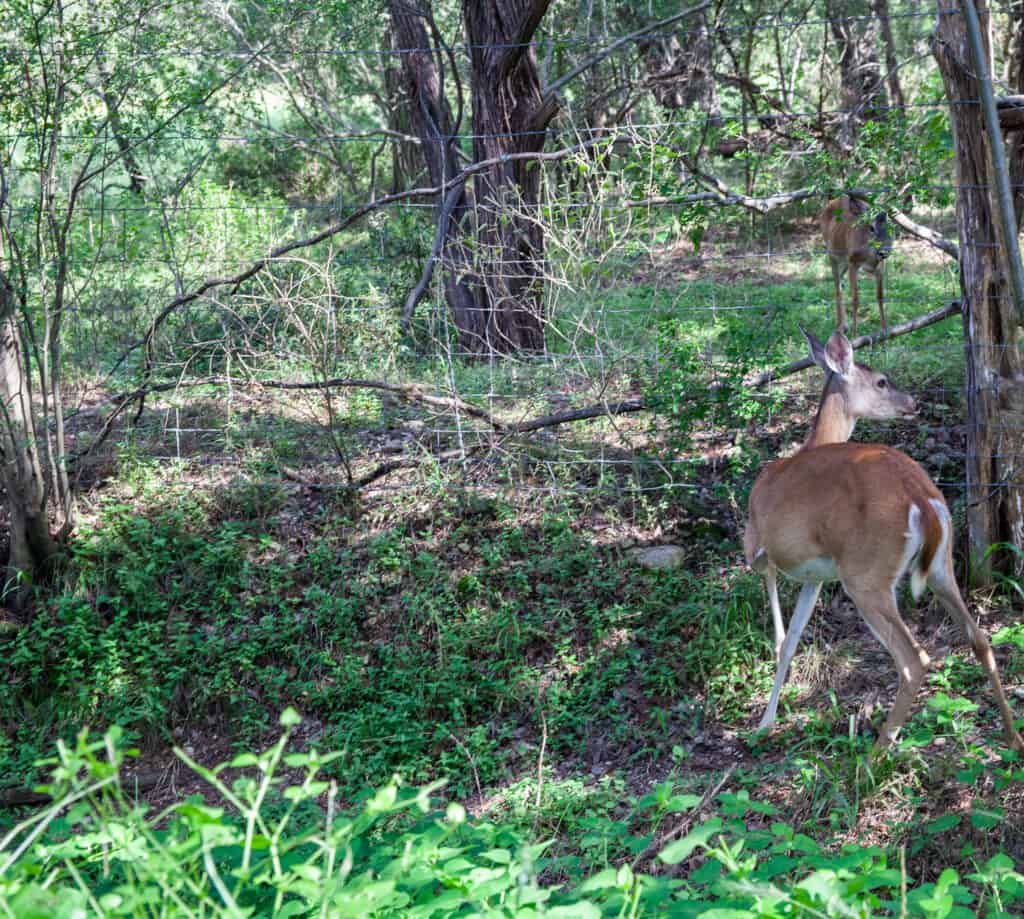 Creekhaven Inn: The Rooms
Each room in Creekhaven Inn has a different theme.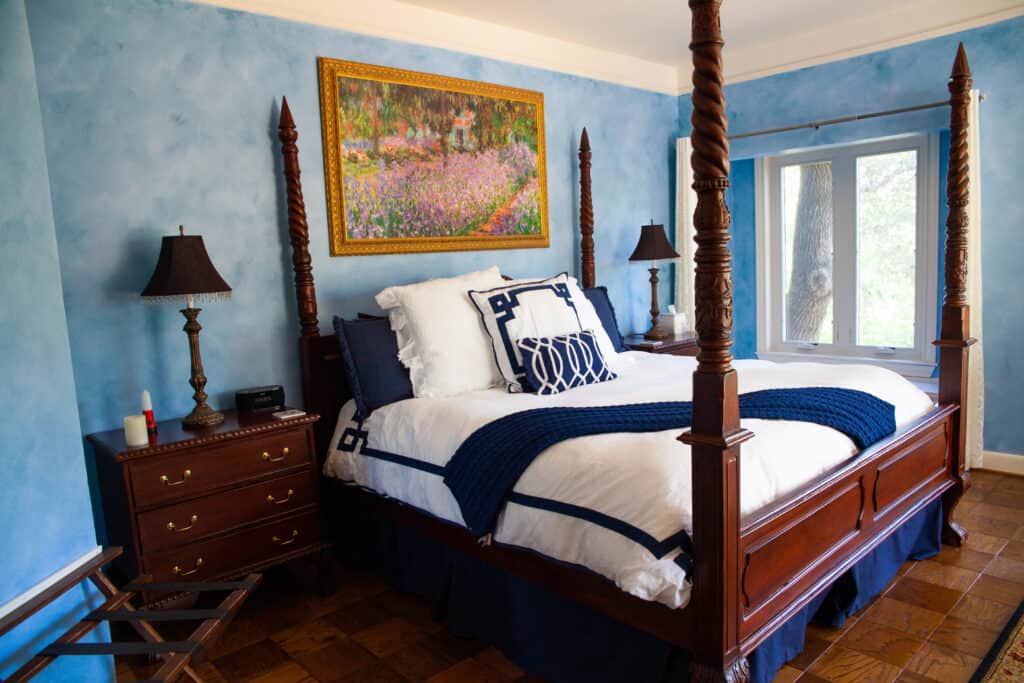 We stayed in the bluebonnet room with a luxurious plush pillow top four poster bed. The room was spacious with windows everywhere for abundant natural light perfect for seeing deer wander around.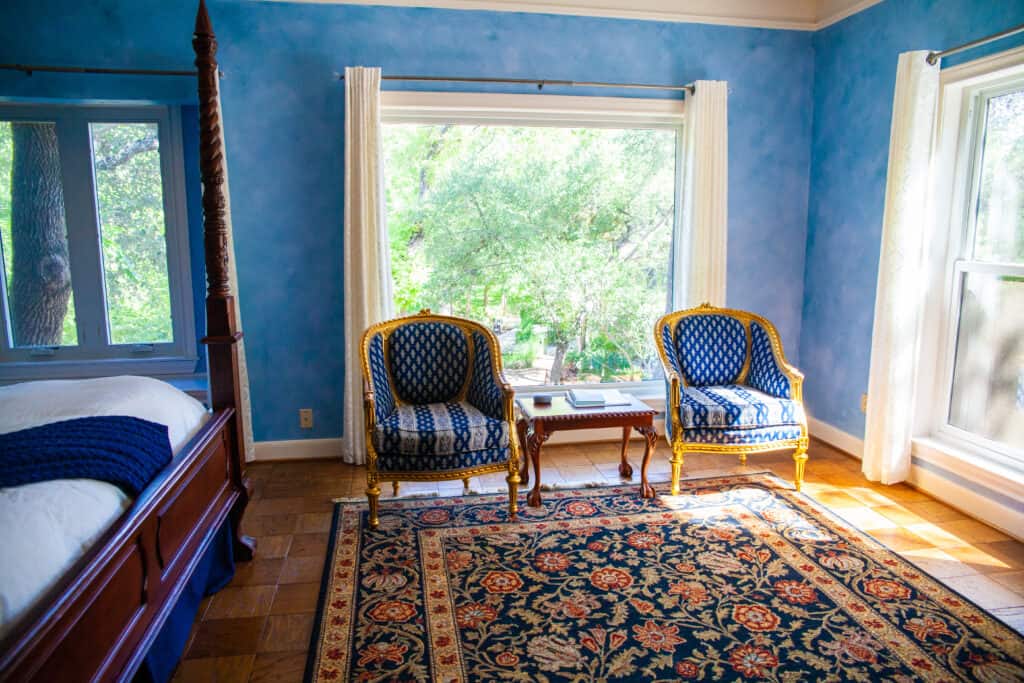 I loved the mixture of antique and modern touches. The French armoire was impressive but we also had an electric fireplace and a tv with Netflix and all the streaming channels.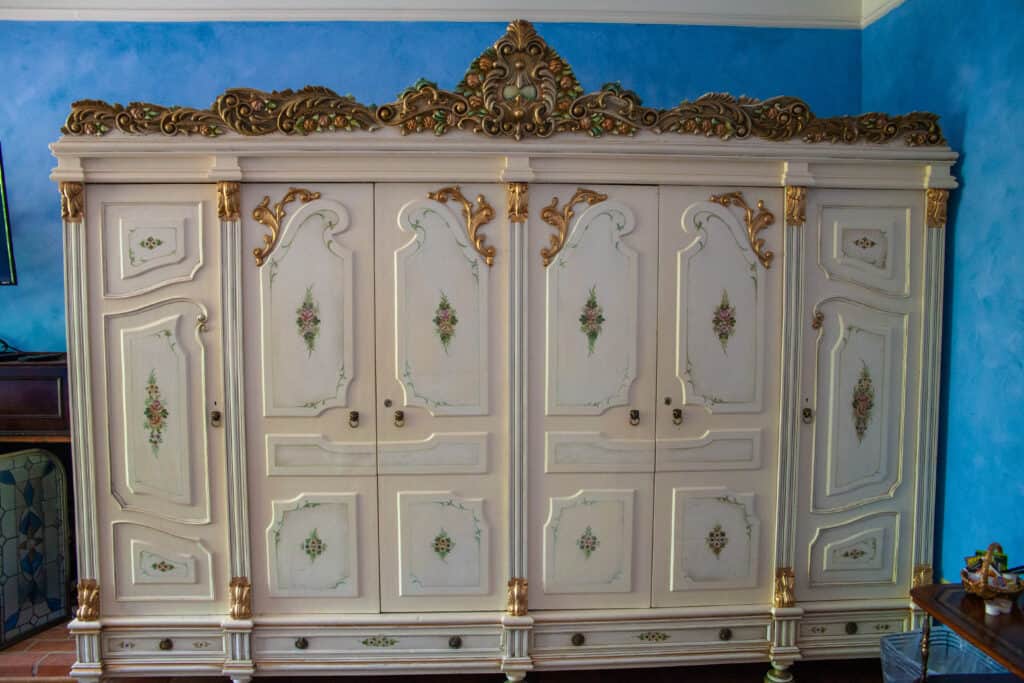 The jet tub facing crystal windows was a highlight and the perfect place to relax.
This was only one room of the 16 and each has it's own unique theme. From a purple room to the tree house with a bathroom that reminds me of a scene from Harry Potter, a French styled room and more, there's so much personality in one place!
Bed & Breakfast
Every morning Creekhaven has fresh breakfast in the morning. Coming downstairs with Texas brewed coffee and fresh fruit was always refreshing. Each day is something different such as the first morning with waffles and the second morning with scones, an egg frittata, and turkey bacon.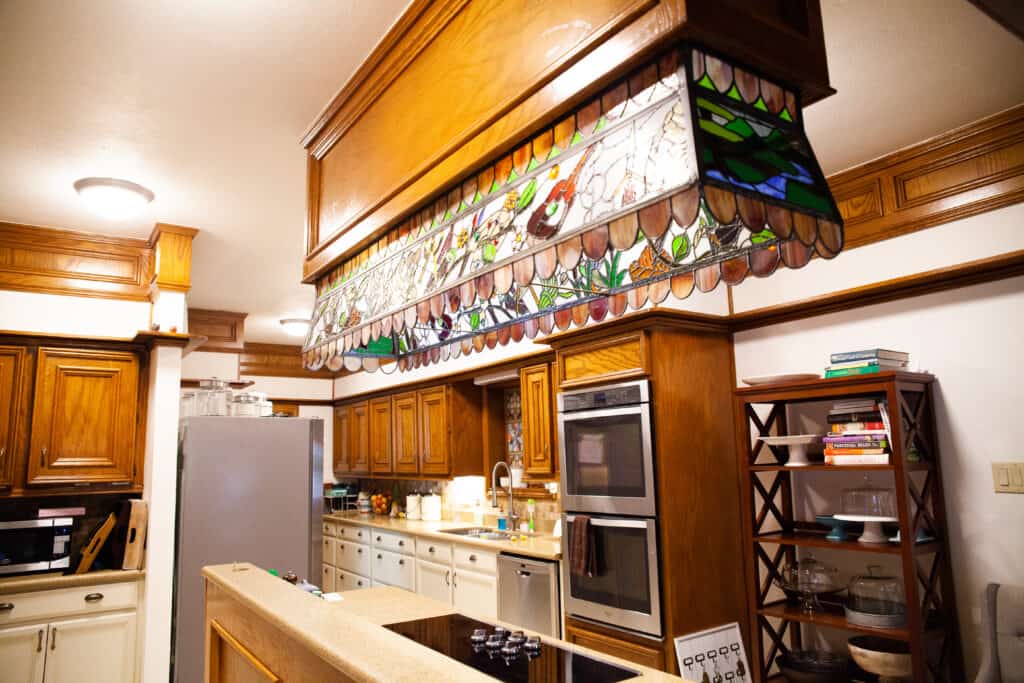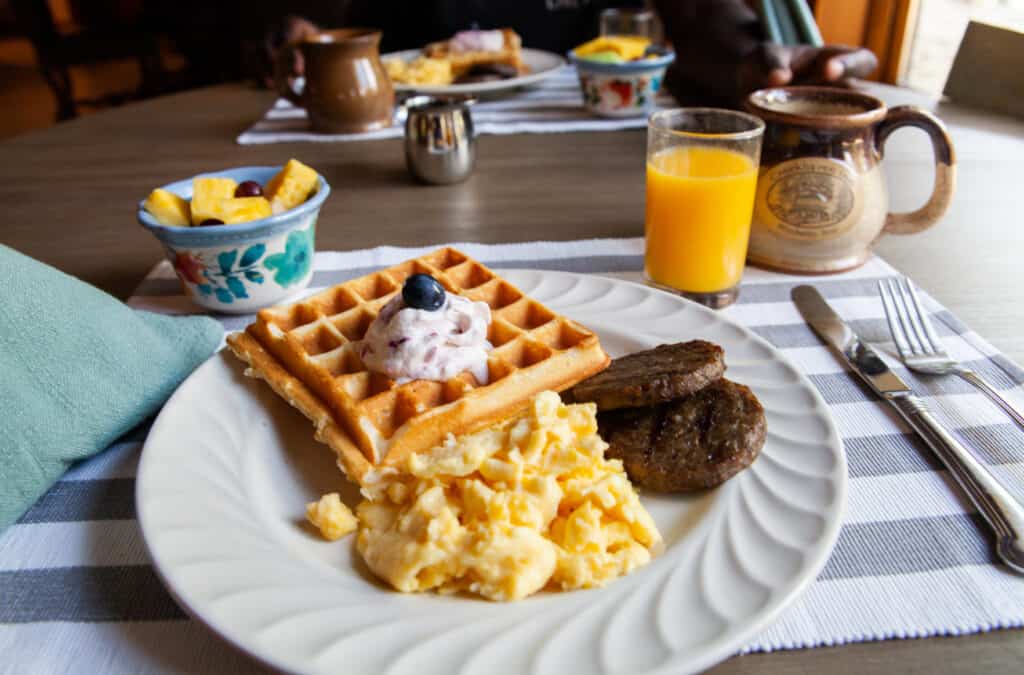 Things to do at Creekhaven
The owners do a lot to make the inn feel like home. Apart from relaxing outside along the water and the spa they have things throughout the house perfect for easily bored kids (and adults!). They have a small game room, a hot tub, TVs with all the streaming services, a whole library of dvds, and a workout section with yoga mats, dumbbells, and more.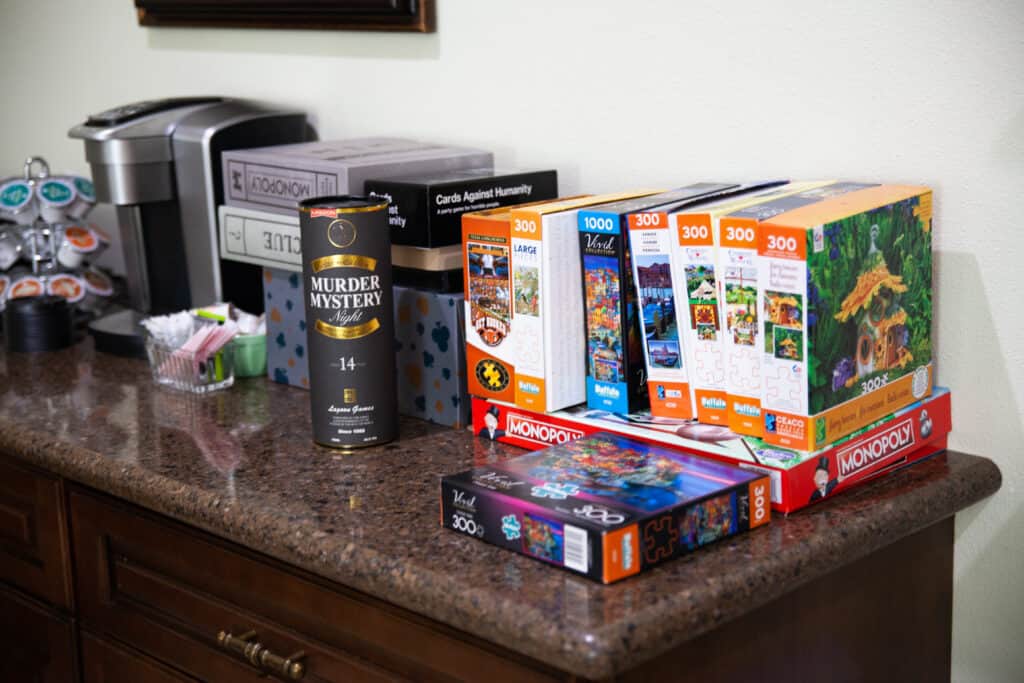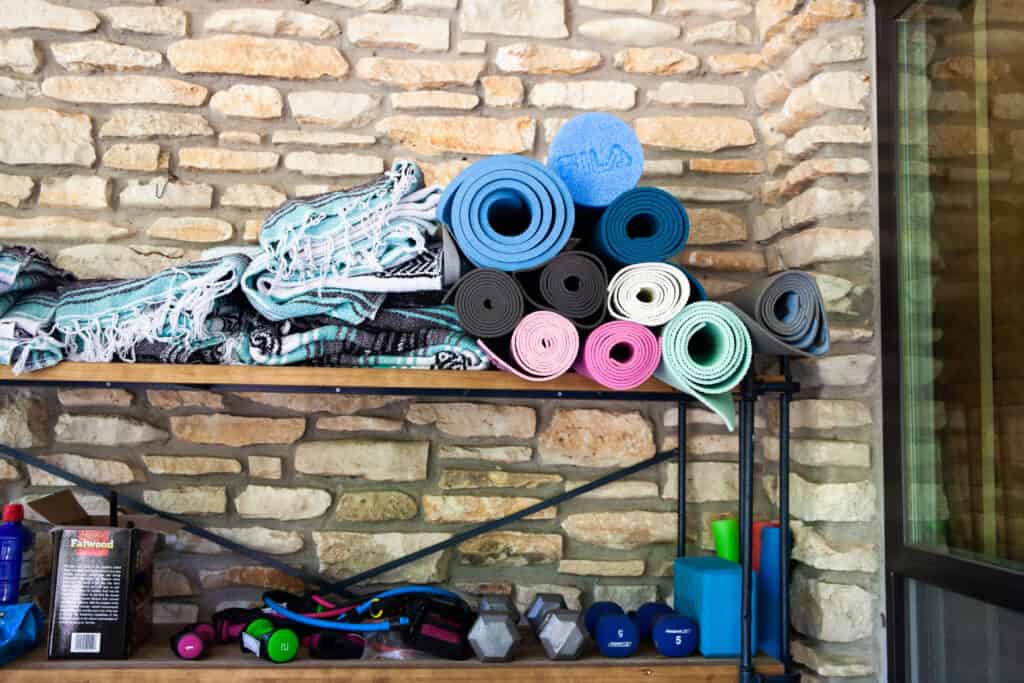 Final Thoughts: Creekhaven Inn
Staying at Creekhaven Inn & Spa was an absolute treat. The rooms were cozy and tastefully designed. I loved the modern touches to the historic decor. The owners were so kind and hospitable. I definitely can't wait to come back again to stay in some of the other rooms. Don't forget to check out all the things to do while in Wimberley.