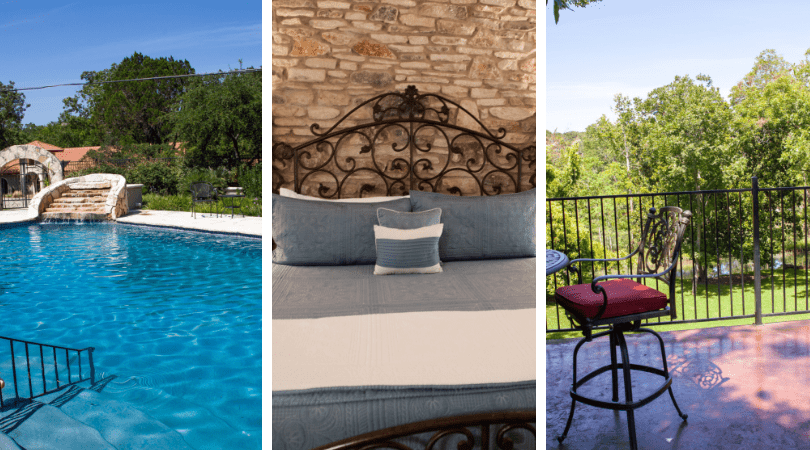 Messina Inn is a modern B&B and wedding venue in Wimberley, Texas. It's a popular spot as it's one of the few modern styled wedding venues where people can have their ceremony right along the water or even still have a beautiful reception under a roof, rain or shine with gorgeous views. On a recent trip to Wimberley, we stayed in their Italian themed rooms and enjoyed the tranquility of the hill country.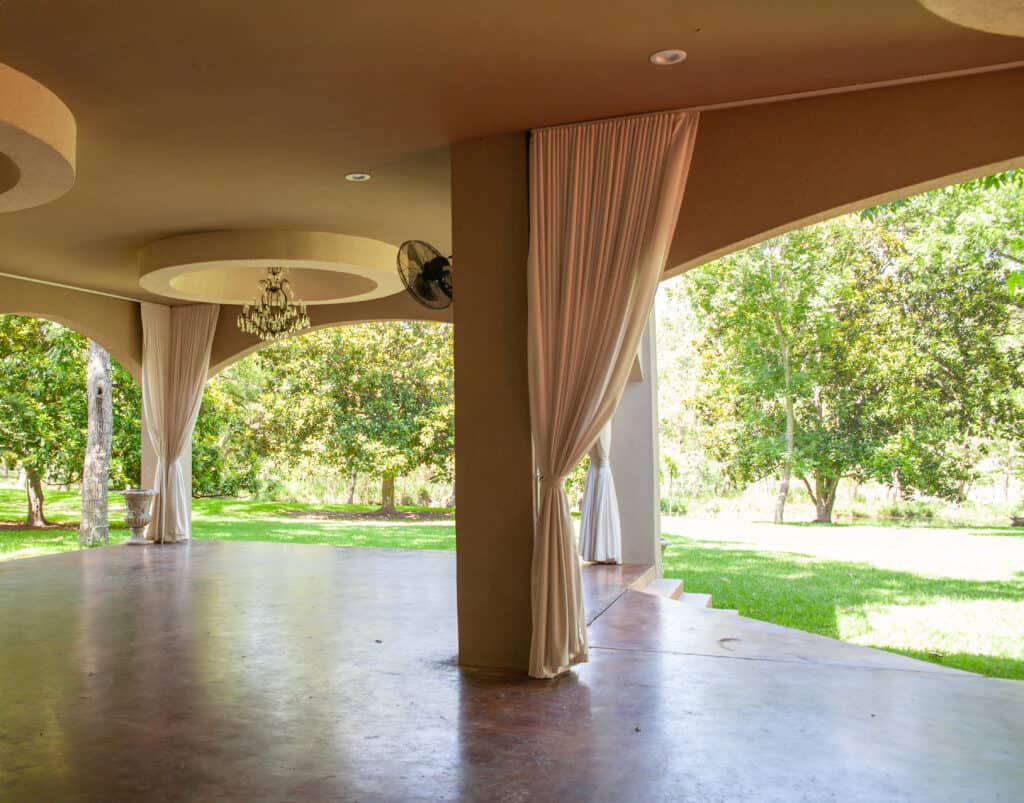 Messina Inn: The Rooms
Each of the rooms in Messina Inn are named after an Italian town or a theme like La Luna. They also have wine suites with wine decor for a fun girls getaway.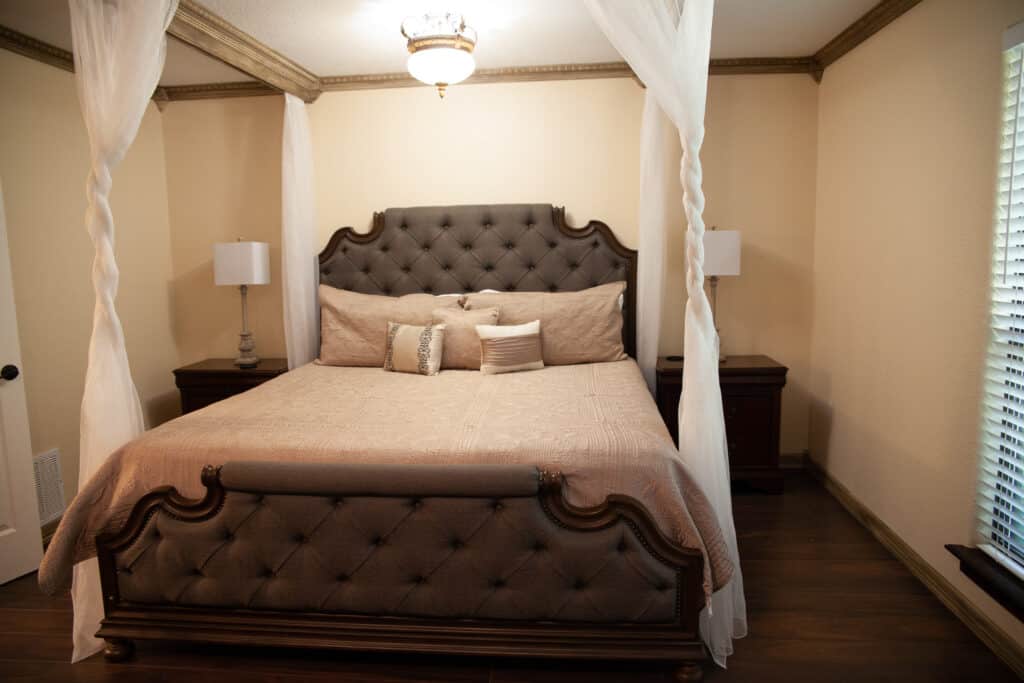 Each room is a mixture of modern elegance and old world charm. We stayed in La Milan with the stone accented walls and fireplace. It set the tone for a romantic and cozy evening.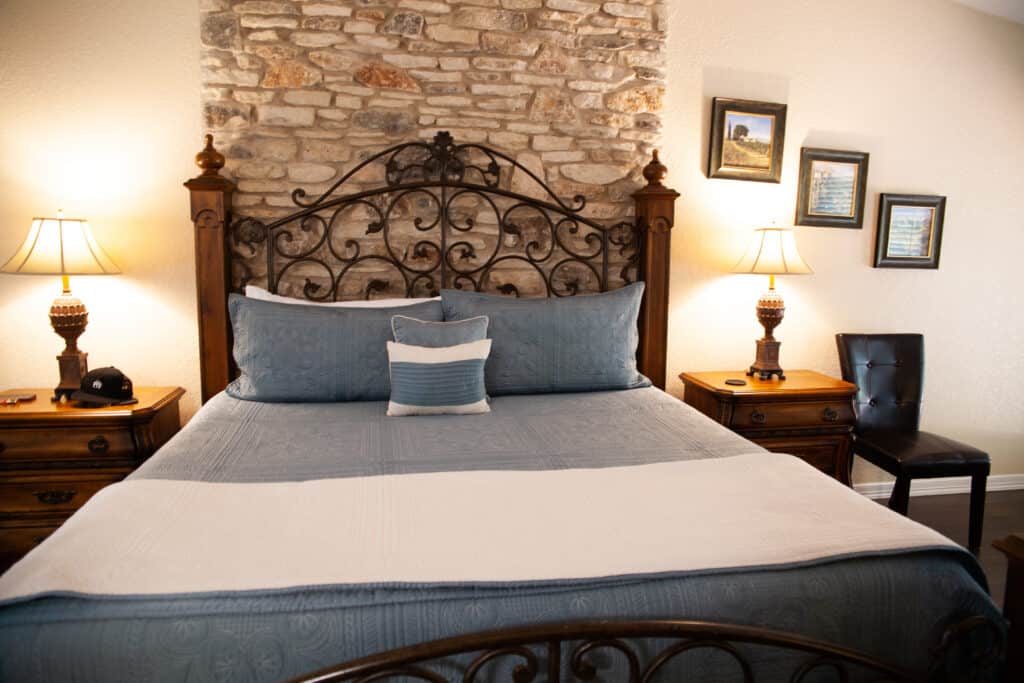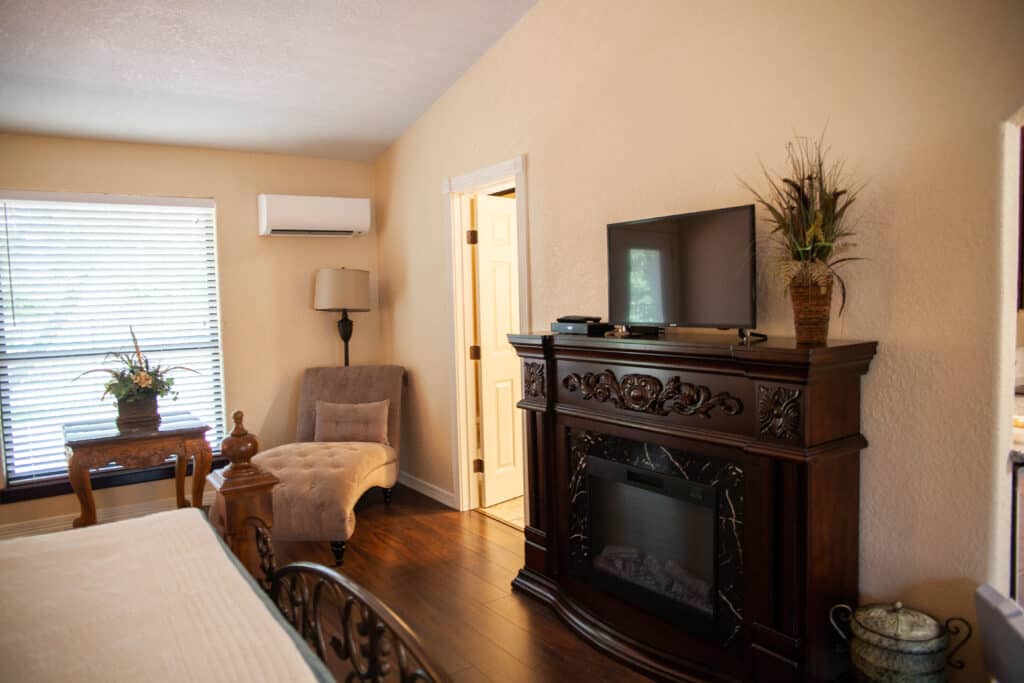 One of my favorite parts was the large tiled shower for relaxing after all the fun in Wimberley.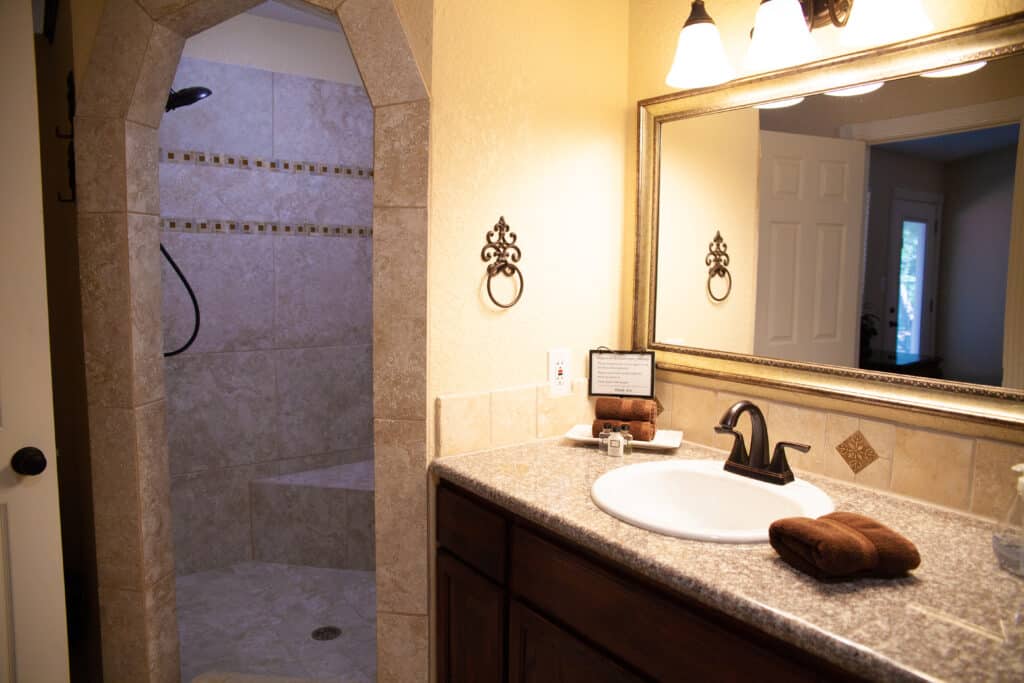 Our room led right out to a balcony overlooking the creek. In the morning you can see deer grazing by. There's also a fireplace for lazy afternoons.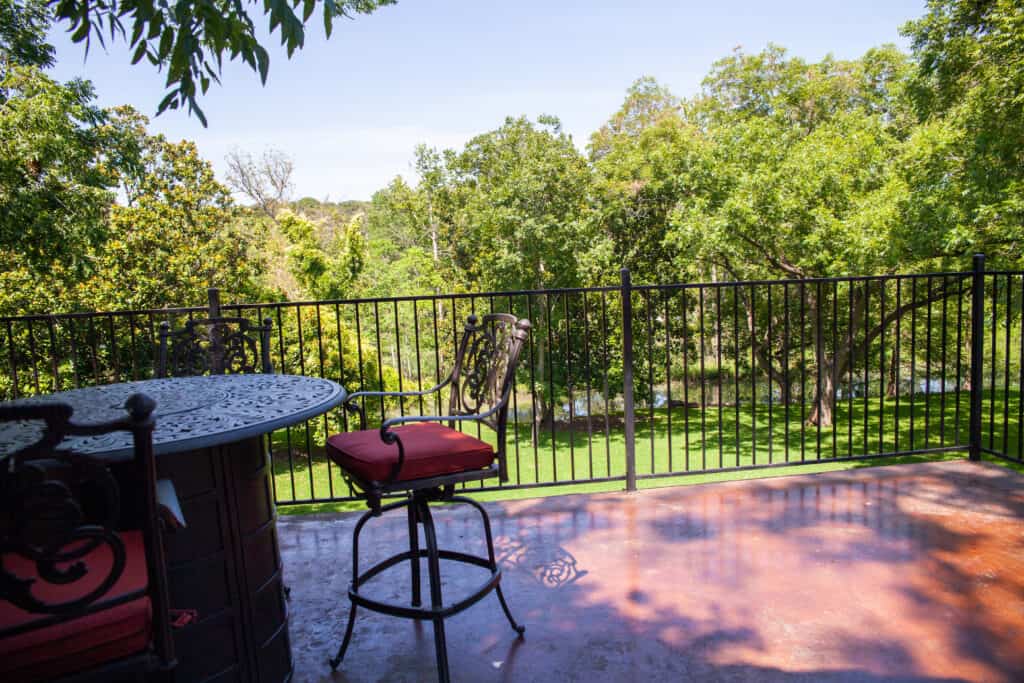 Their beautiful pool was so refreshing in the hot Texas sun.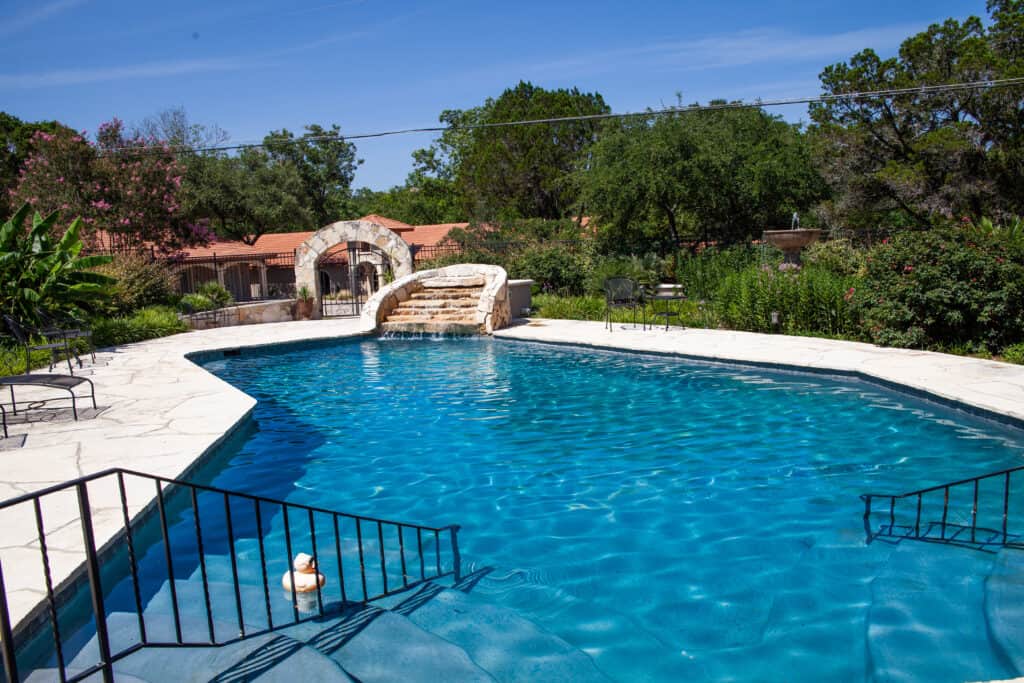 Messina Inn: Final Thoughts
Messina Inn is an absolutely lovely place to stay for couples or for a girl's getaway. The modern rooms are perfect for comfort and relaxing in between all of the Wimberley adventures. It's also a phenomenal wedding venue with beautiful views. With all the rooms it makes it convenient for people to all stay in one place.