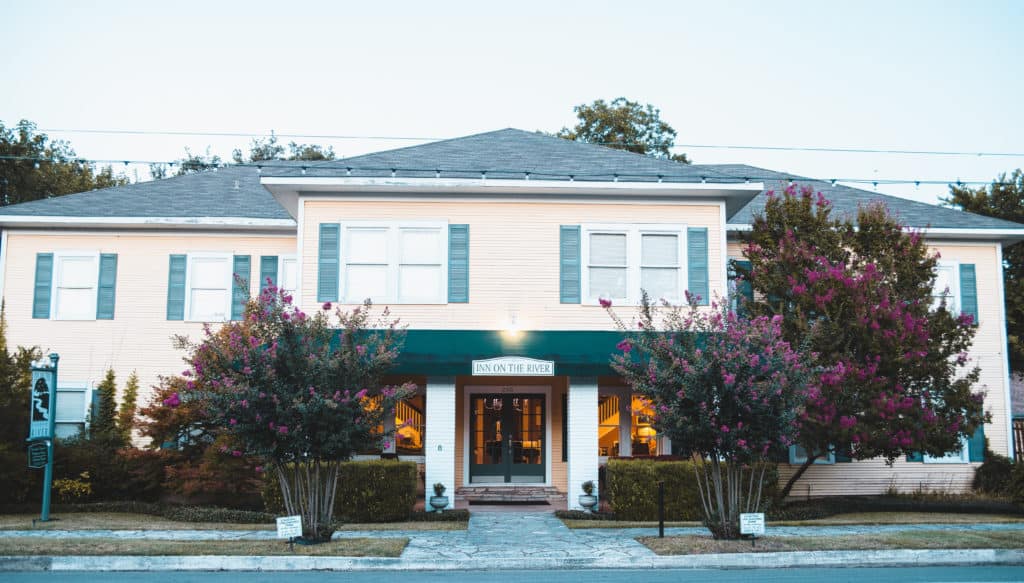 Glen Rose Texas has that small town charm with a surprising amount of things to do and quite a bit of history. Part of what put Glen Rose on the map was the Inn on the River, a health resort with healing springs. While the healing springs are no longer there, the healing properties are still apparent in the ways that Inn on the River helps you unwind and de-stress. My Inn on the River review is full of all of the reasons you want to make a weekend trip to Glen Rose this weekend! You can book your stay here.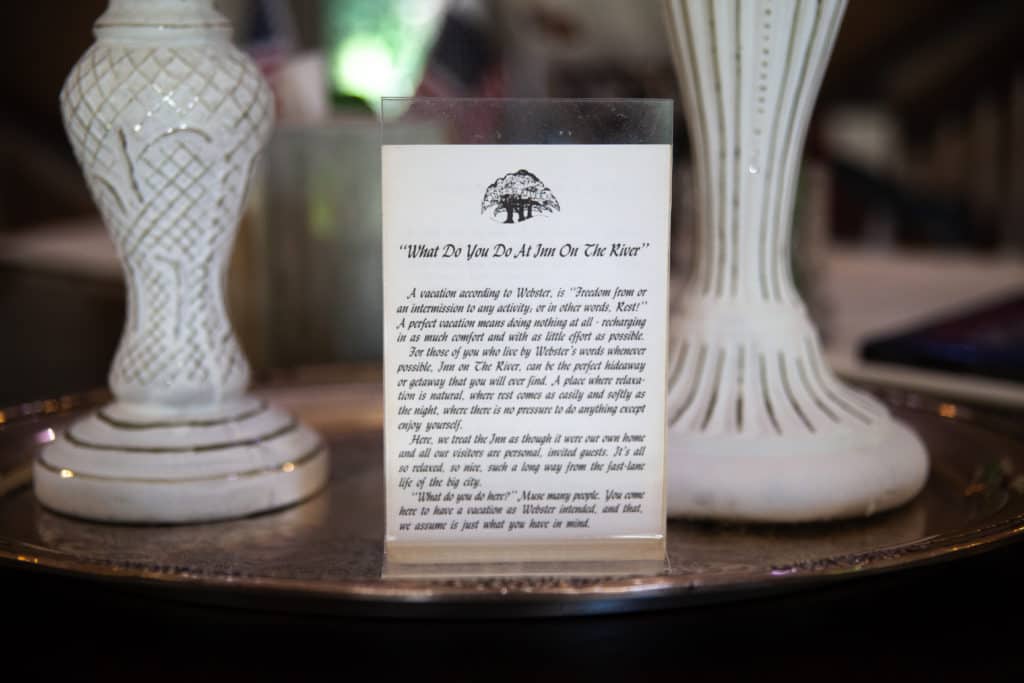 This little printout at the entrance of Inn on the River was what really set the tone for our vacation. It was a reminder that we were allowed to simply relax and enjoy. Since it was so close to everything we found ourselves returning to the Inn quite often in between our outings for naps, to sit along the river, and to unwind.
Inn on the River Review
Inn on the River is a bed and breakfast and historic Glen Rose Texas. You could spend an entire weekend without leaving this bed and breakfast except for food and stay content.
Their main lobby is a place of gathering. This charming area is perfect to sit on the couch and talk with friends or to play a game of chess.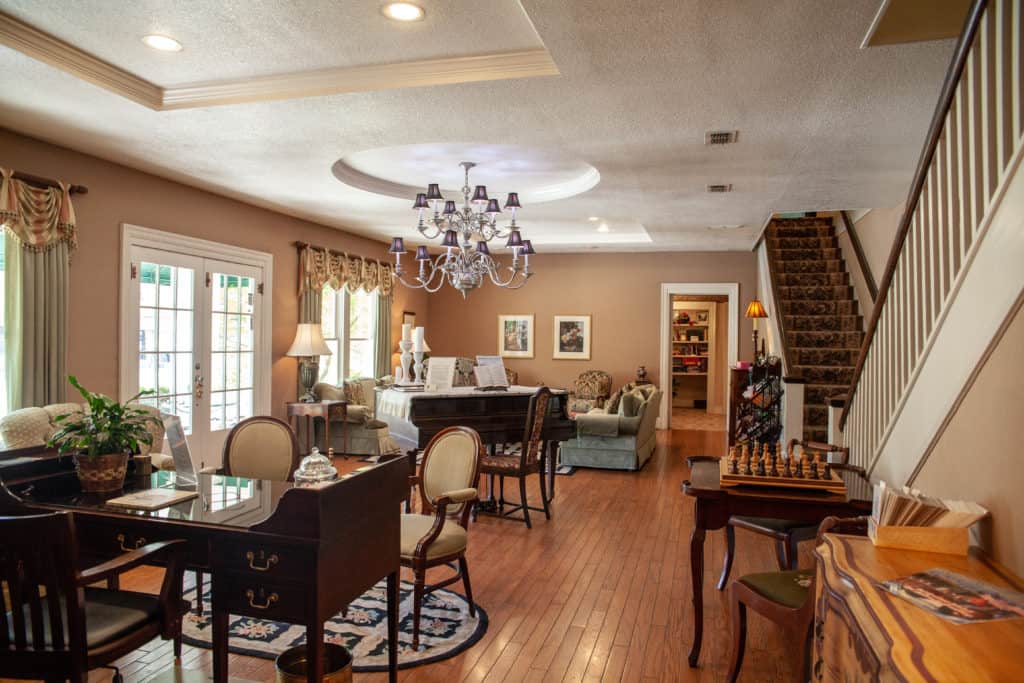 Or if you're not a fan of chess they have a games and book cupboard with plenty to keep you busy.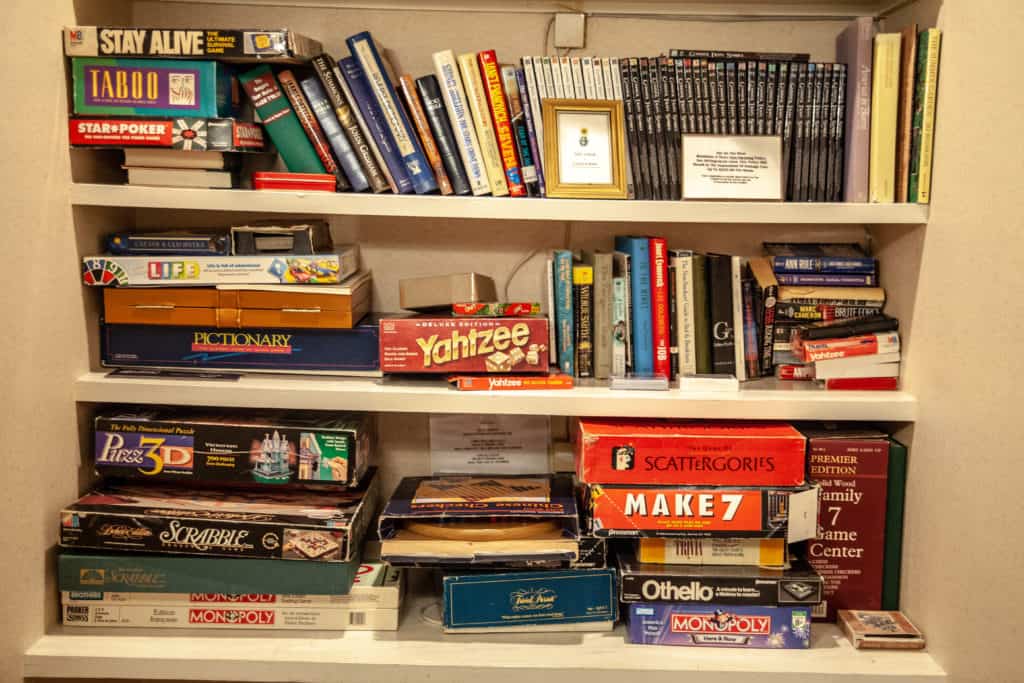 Inn on the River: The Rooms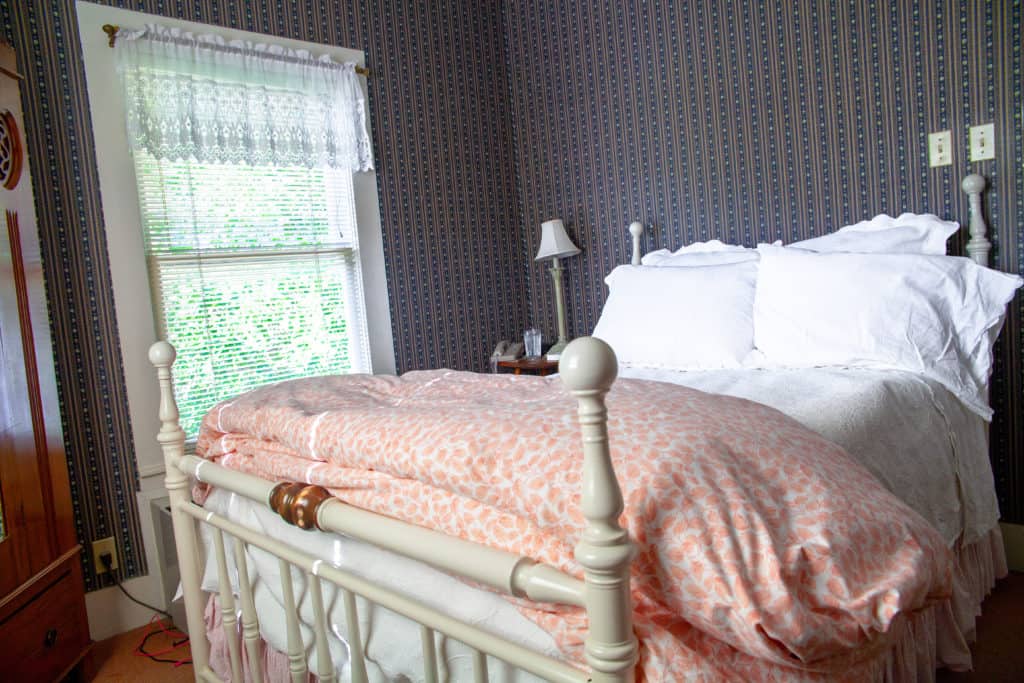 Each room is uniquely designed with the cutest wallpapers. Ours included a beautiful blue floral wallpaper, but I loved how each room was unique. This was actually my 3rd time staying at Inn on the River and so I enjoyed how each room kept to the same theme, but had it's own unique flavor.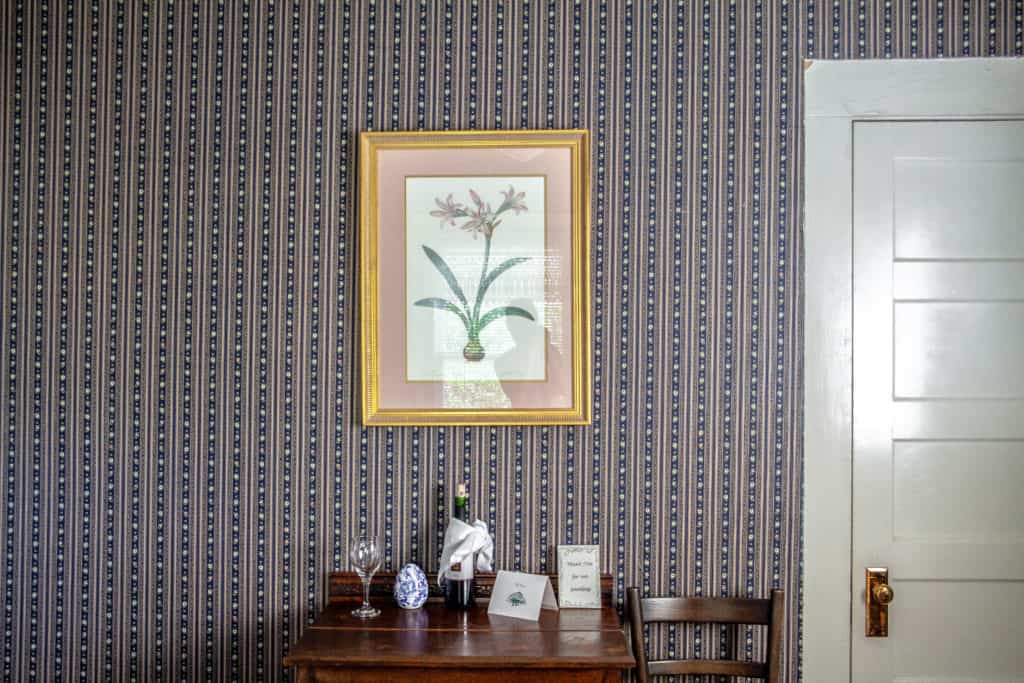 The absolute highlight for me are the beds. When I say you're sinking into a cloud, that is exactly what's happening. This plush bed is quick to hug you as you cover yourself in their down comforter. The hardest part was having to wake up in the morning. Falling asleep took about a total 2 minutes.

Breakfast at Inn on the River
Like I said, rolling out of those cloud-like beds was just about impossible every morning. Those blankets had accepted me as their own and I didn't want to lose their trust. However, the most delightful breakfast was calling me every morning and so I had to! Usually each table includes a beautiful floral centerpiece. We stayed close to 4th of July which is why there were fun boots!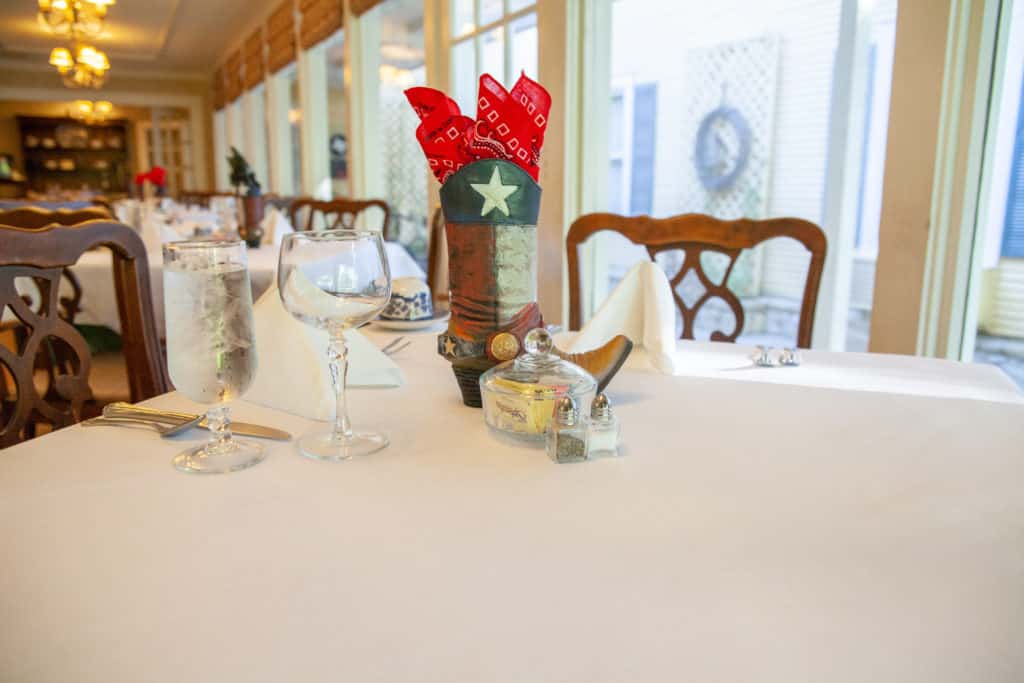 These homemade two-course breakfasts always started with fresh orange juice, coffee, a home-baked muffin, and fresh fruit. Everyday the flavor of the muffin changed as well as what was being served. We enjoyed a fresh veggie omelette, a delicious Spanish sunrise, and fresh fruit french toast during our stay. Nothing was short of extraordinary and it was an absolute treat to sit at the table overlooking the outdoors while sipping on coffee and enjoying quality time with my husband.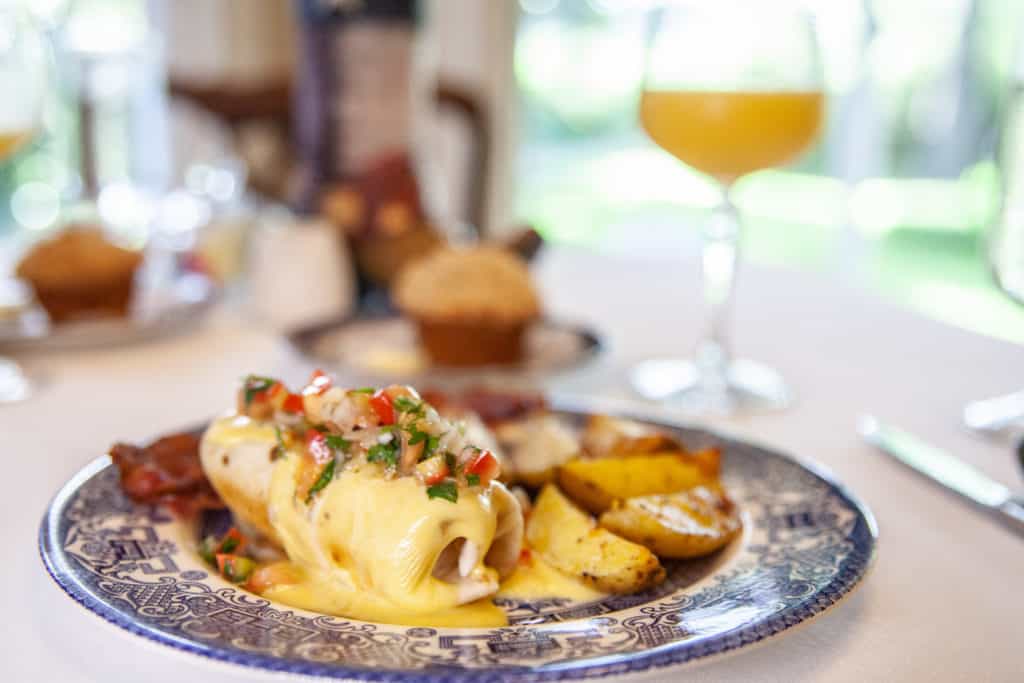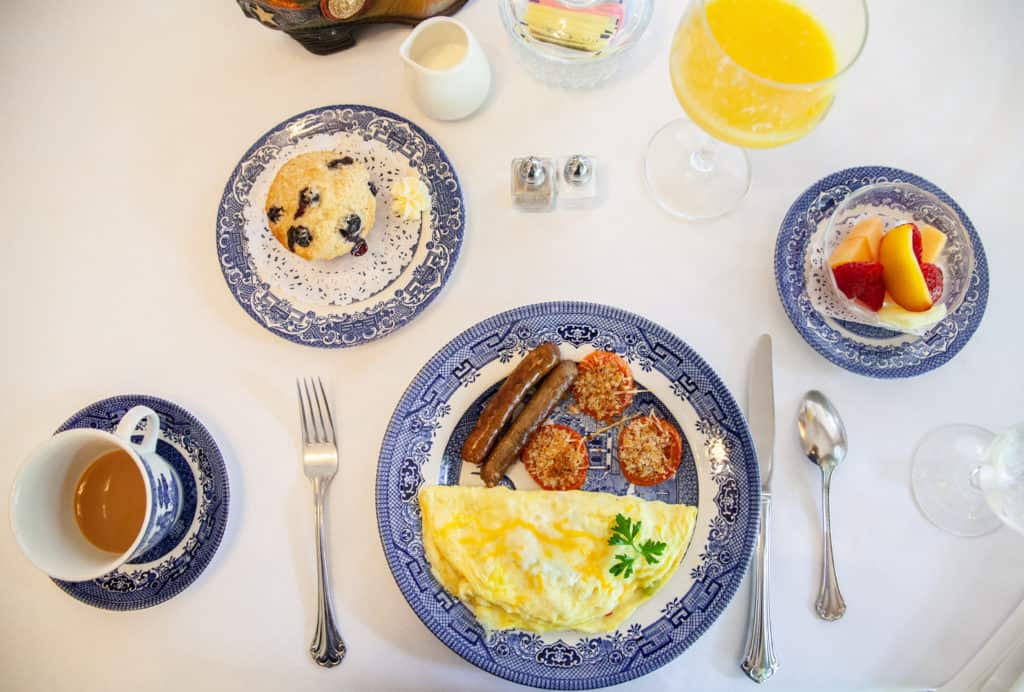 Inn on the River: It's All About the Details
As if all of the other amenities weren't enough, it was the little things that made them stand out. Mike and Lori are wonderful hosts who invite you in as if you're friends. Whenever we walked in from an adventure, we were often greeted by them. They gave us recommendations including places I had never heard of.
Special details including fresh goodies in the evening. We had delicious cookies or chocolate-peanut butter bars waiting for us.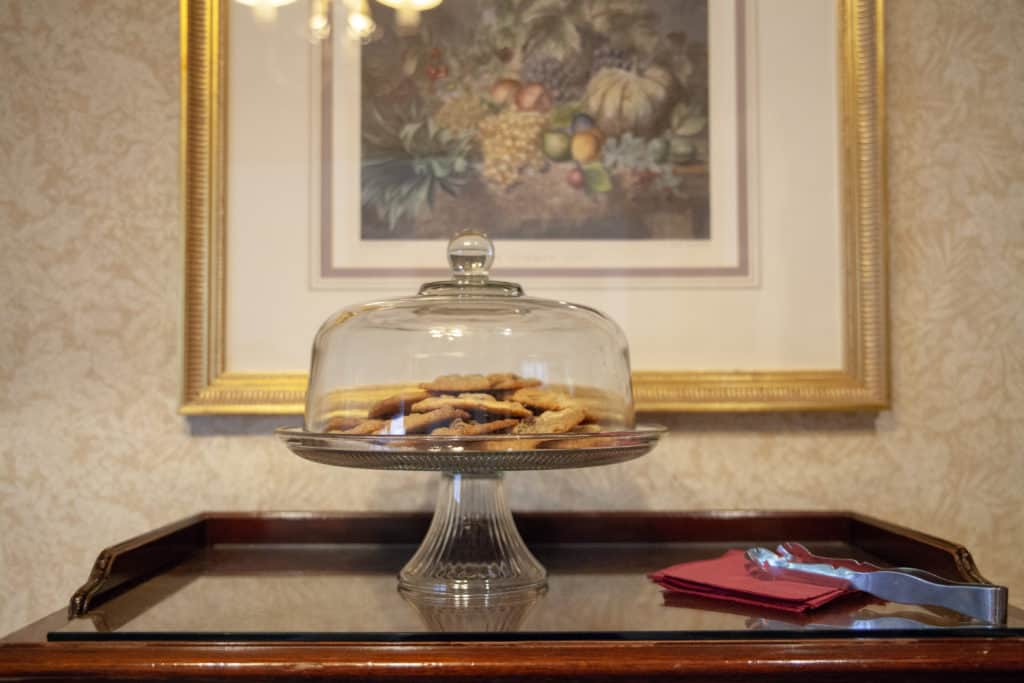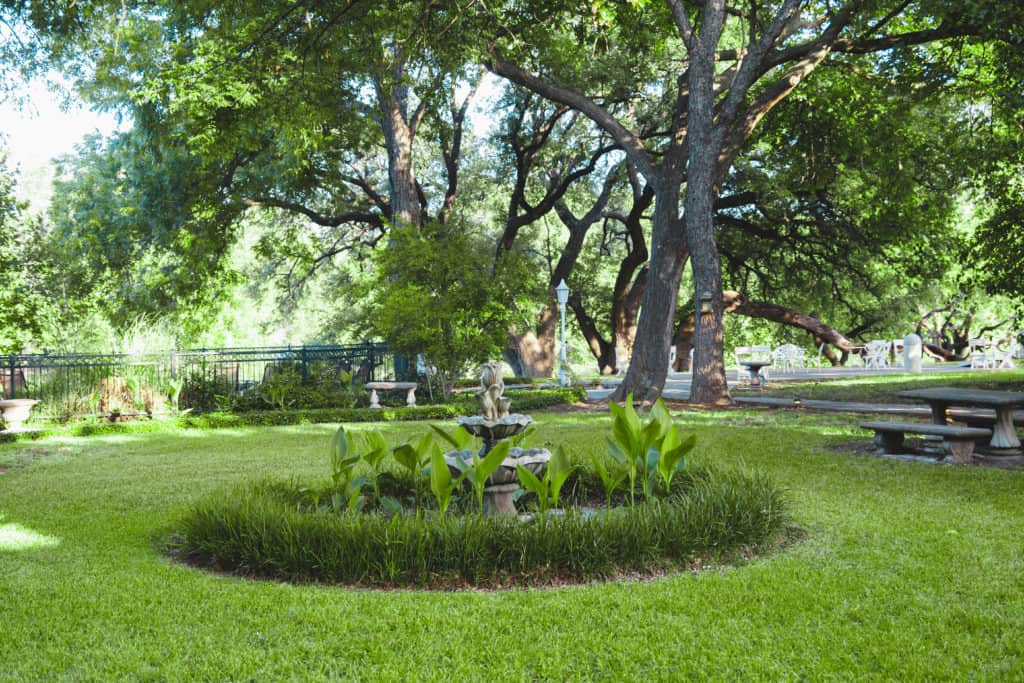 Wandering the grounds was also a fun past time we enjoyed. Whether it was lazing by the chairs by the river, playing a game of croquet, or exploring 300 year old trees, the beauty of the outdoors added to the air of relaxation.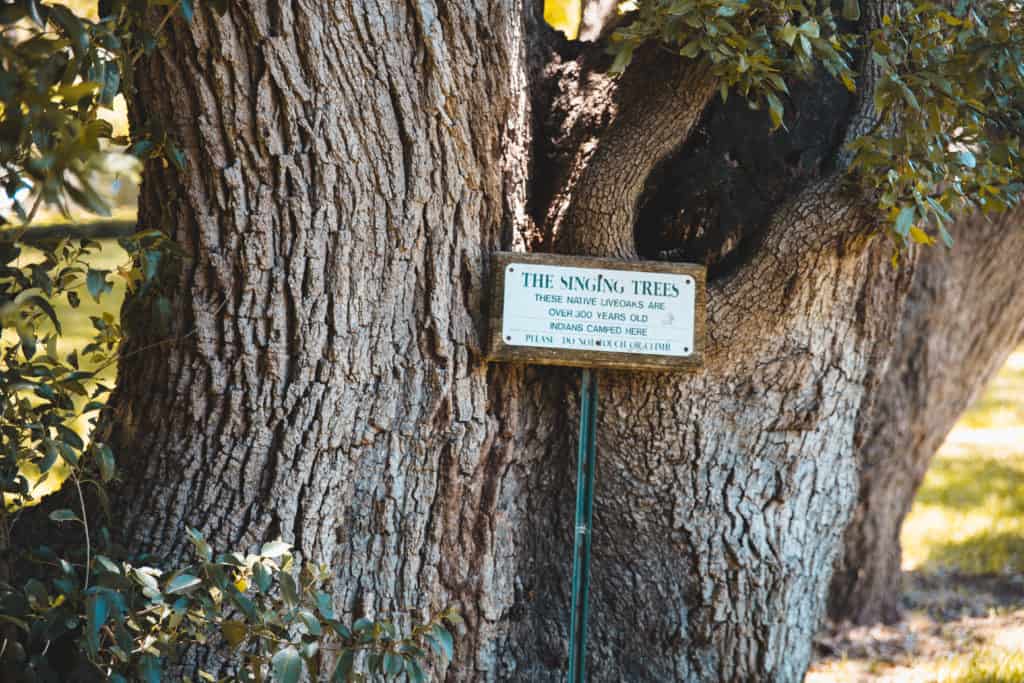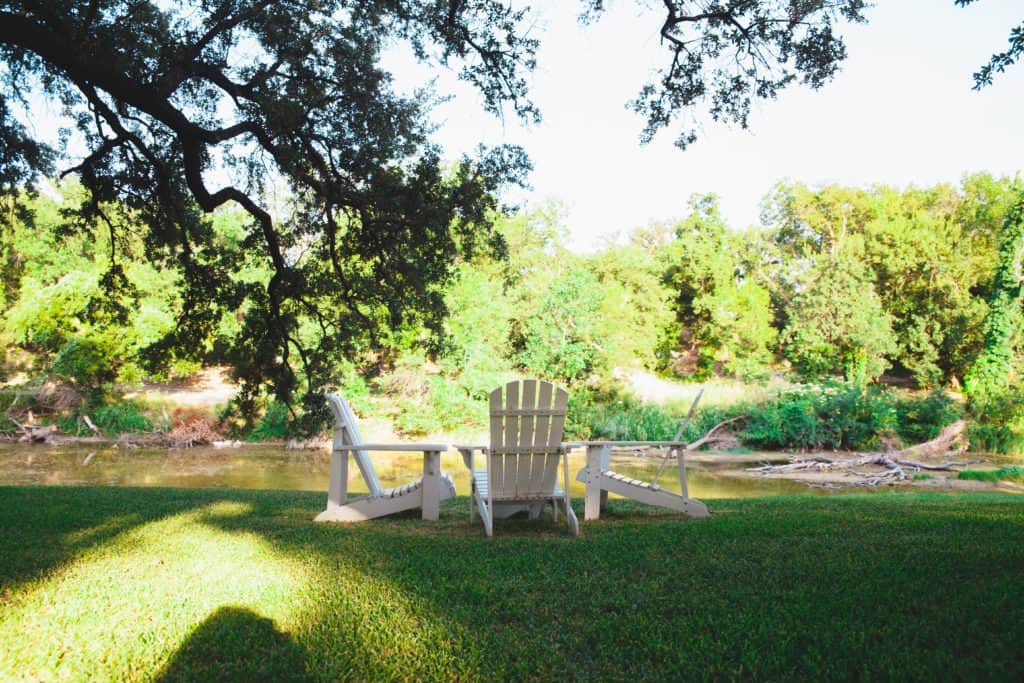 Don't forget a swimsuit for a dip in the pool!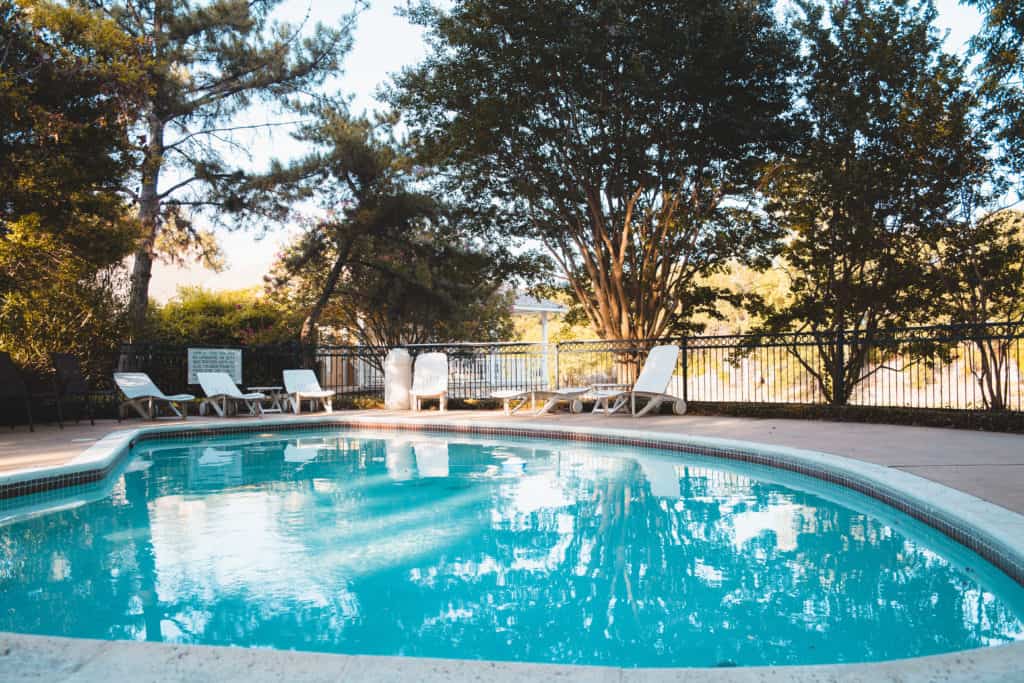 Final Thoughts of Inn on the River
I could not think of a more delightful place to stay than Inn on the River. I loved returning to those cozy rooms every night and nothing was overlooked in this inn. I could see myself returning a 4th time for some more rest, relaxation, and homemade breakfasts. You can book your stay here.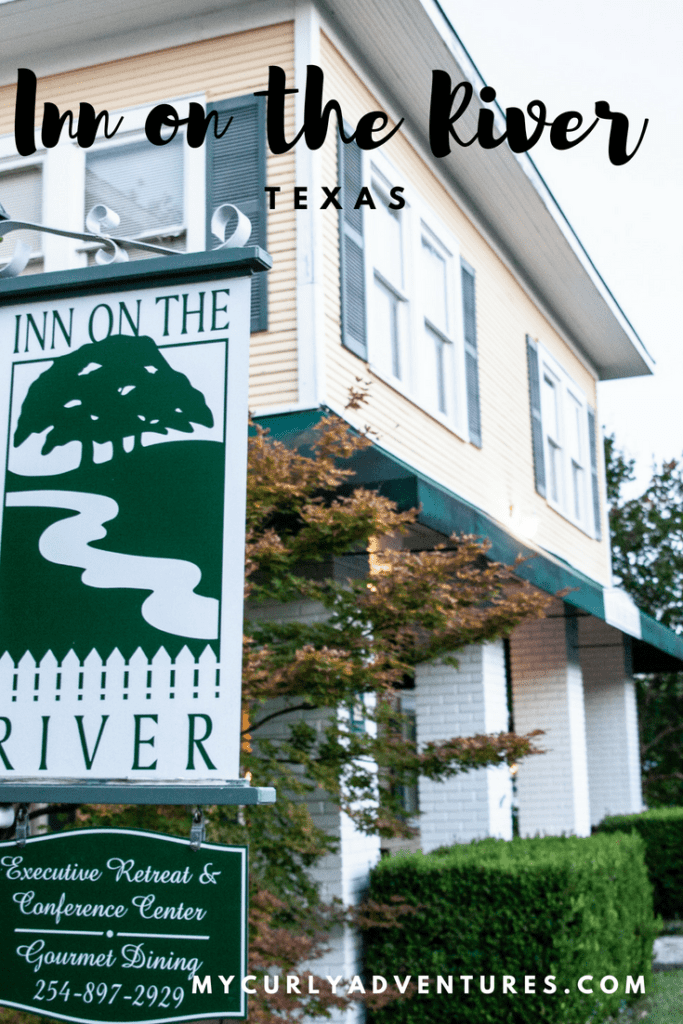 I was provided complimentary nights at Inn on the River in exchange for my honest review. As always all opinions are my own.