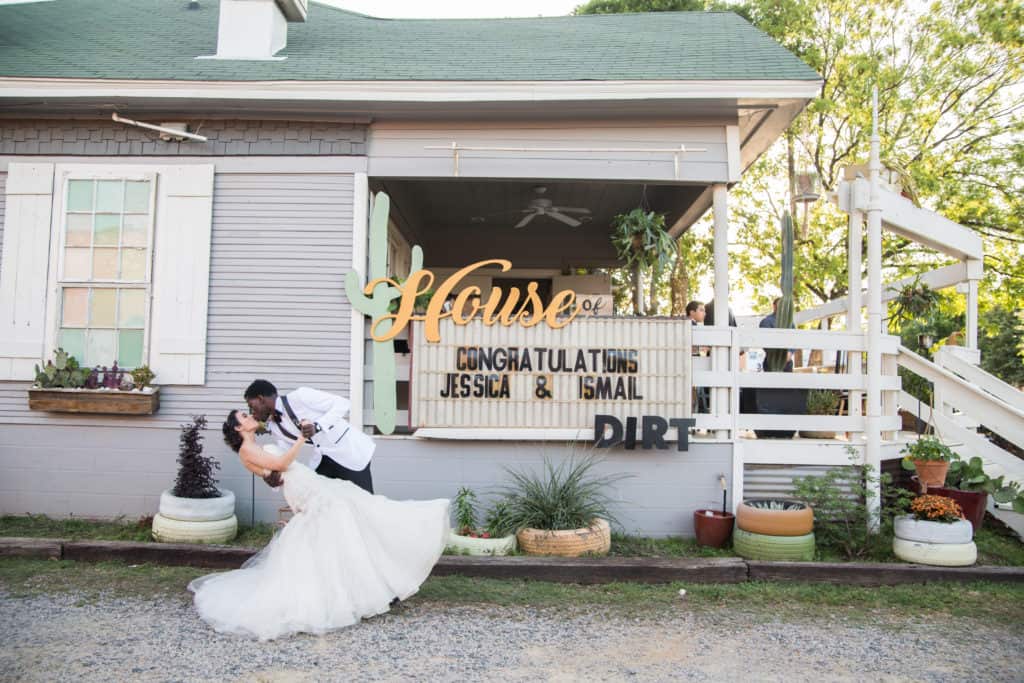 Last month Chief and I celebrated our love and committed to that love for each other for the rest of our lives. We got to make our commitment to each other public before our friends and family at the beautiful House of Dirt.
While pictures will only show a snapshot of the beautiful moments and can never fully express our love, I am excited to share this special day and how we brought it together with you!
First off, I can't thank Amber of Go Lightly Images enough for not only the wonderful photos, but also how much passion she put into her work. She truly cared about capturing our special moment and was patient with us through some of the more chaotic photos. She captured our most important moments for memories for years to come and exceeded expectations.
House of Dirt
We held our wedding at House of Dirt in the Bishop Arts District. We loved the bohemian décor and environment. The House of Dirt comes with it's own natural décor which meant we had little to worry about. There is the normal house with a bar, and outdoor greenhouse section, and the backyard area where we held our ceremony. This intimate venue was able to accommodate our 100 guests with plenty of room to spare.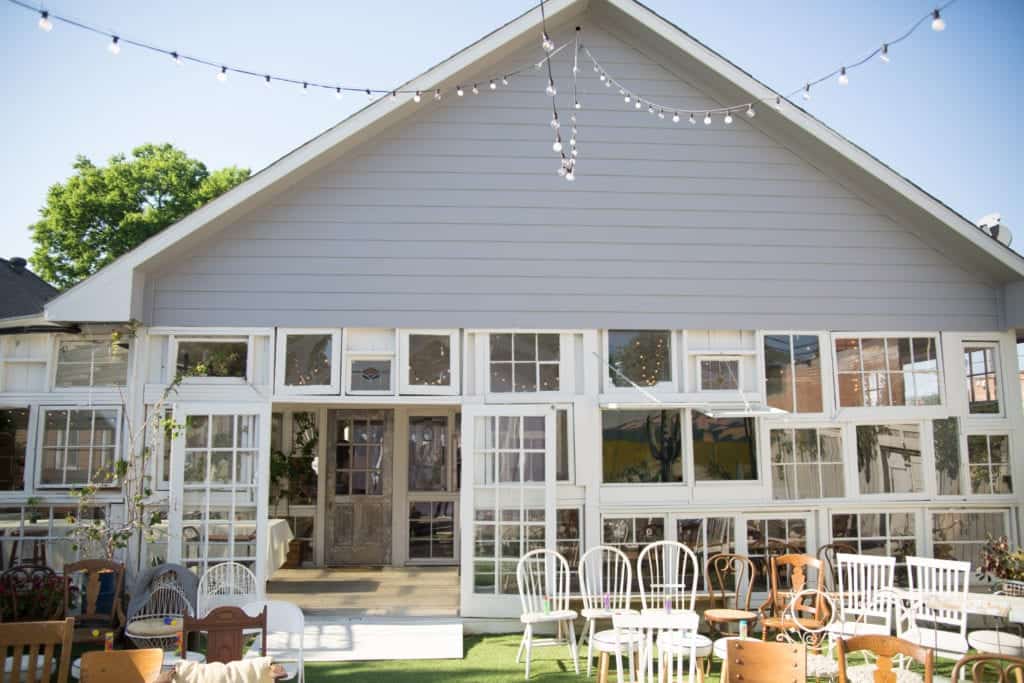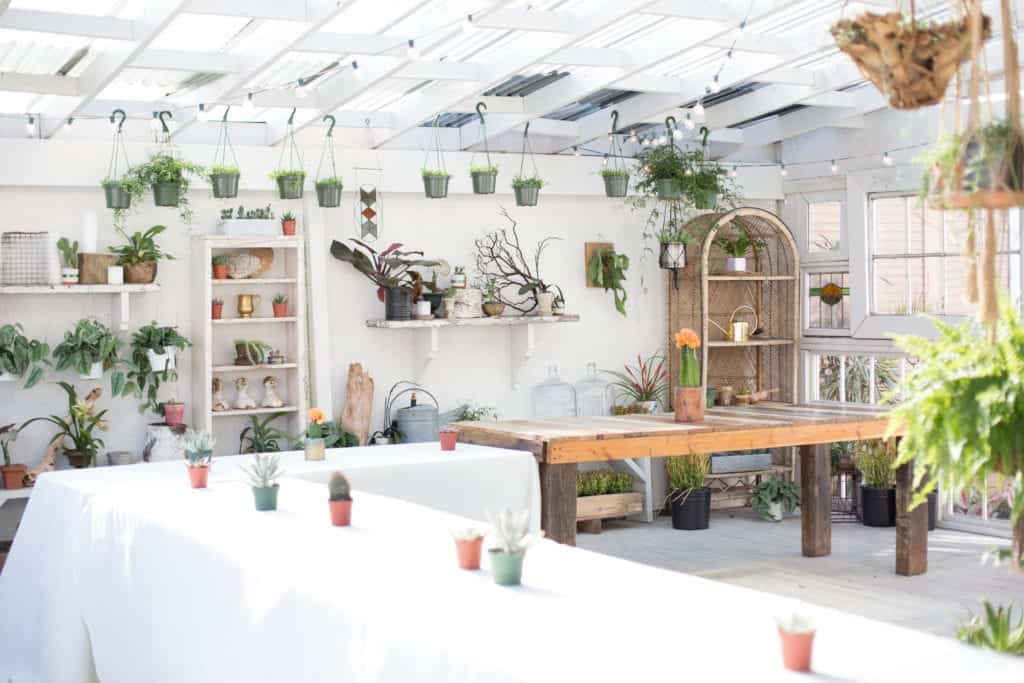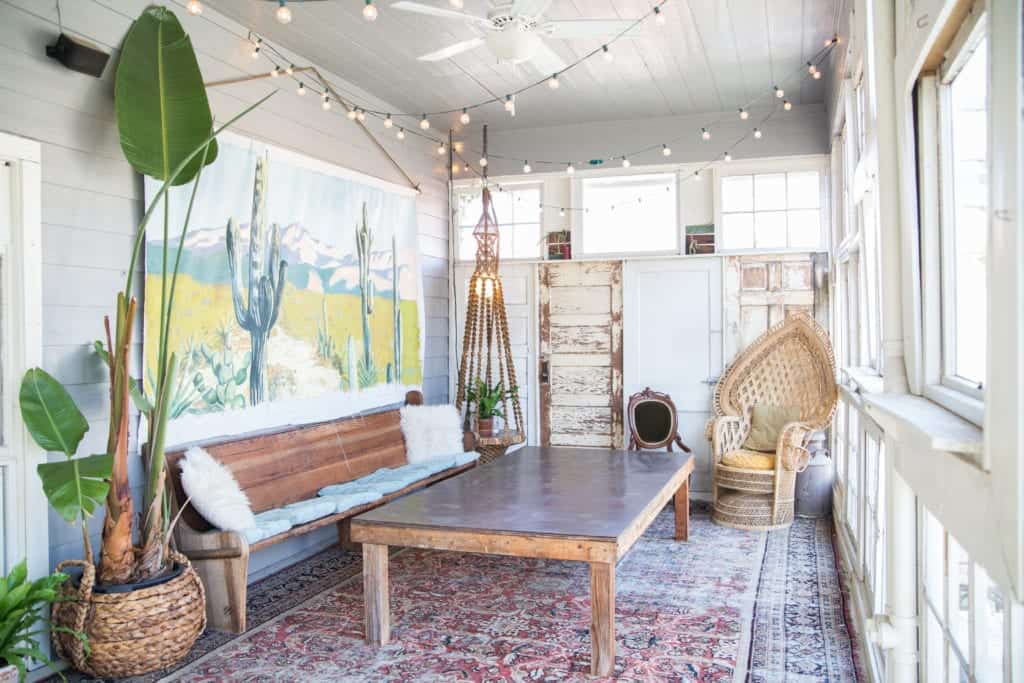 Purple Wedding Decor
We wanted to keep the wedding simple while adding in purple and gold accents.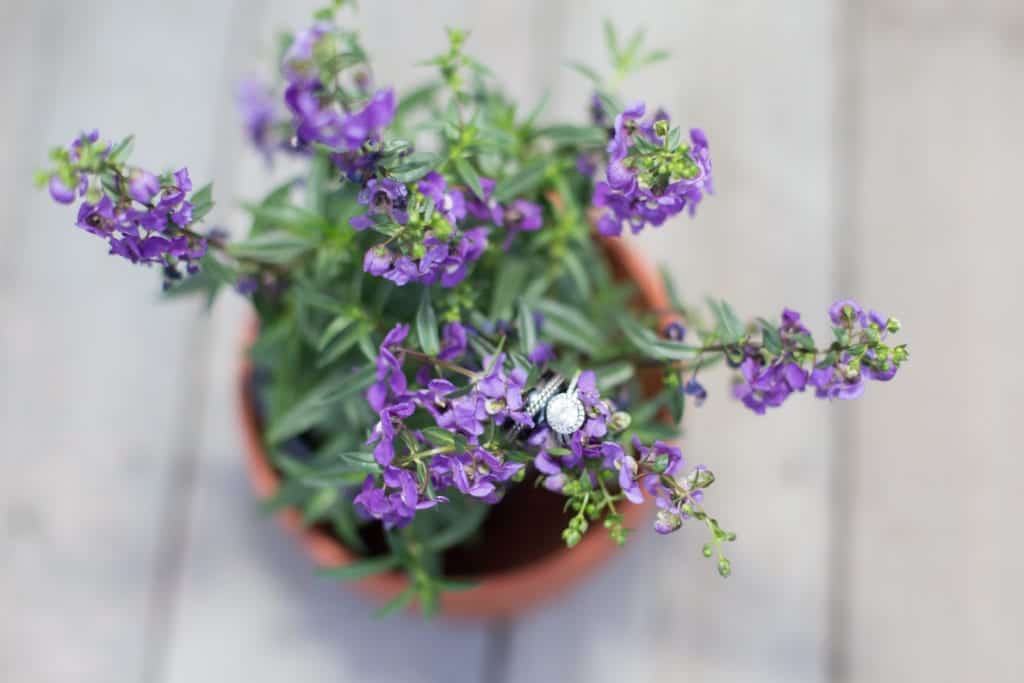 When it comes to flowers we decided to keep with the Bohemian wedding theme and incorporated wildflowers into our bouquets and boutonnieres.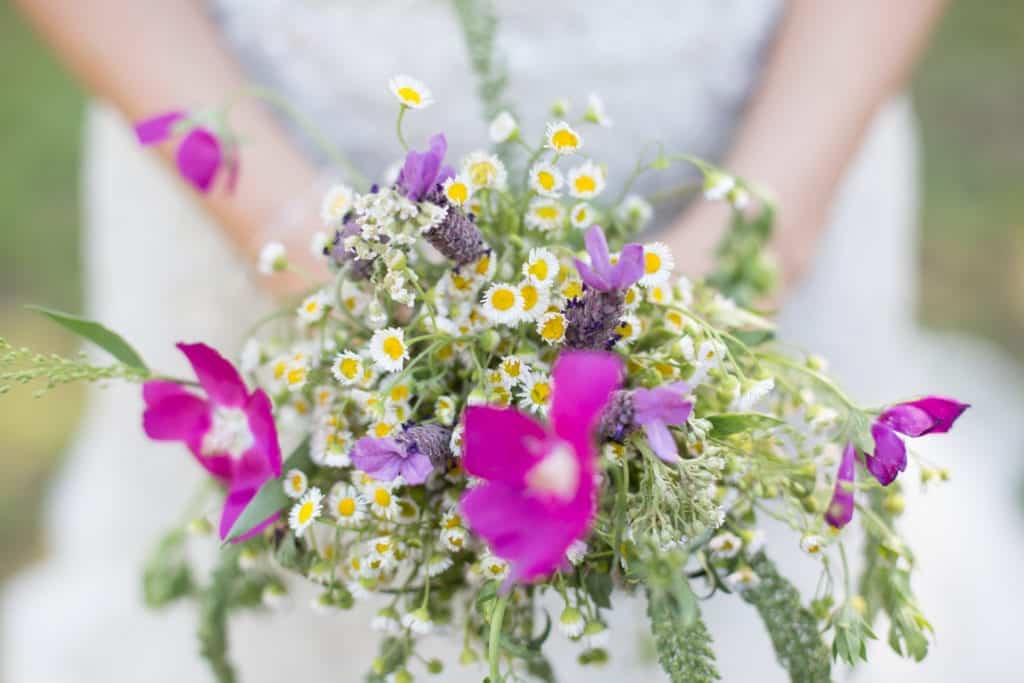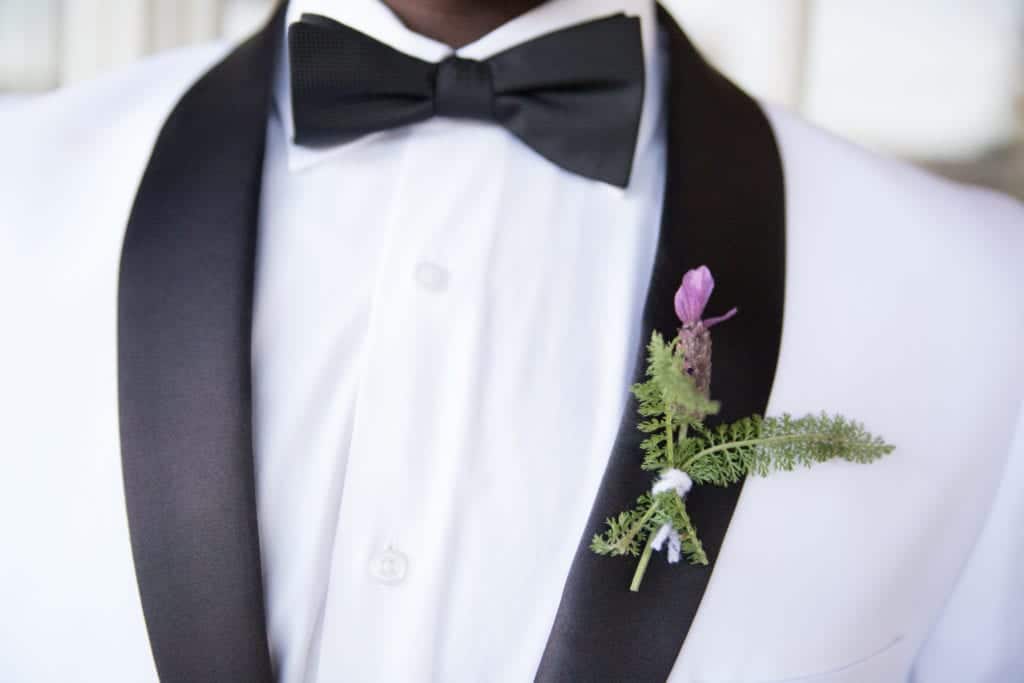 Eat and Be Merry
We were so fortunate to have my husband's family to cook food for our wedding. We had Zambian, Congolese, and Gambian dishes and our guests enjoyed trying new dishes.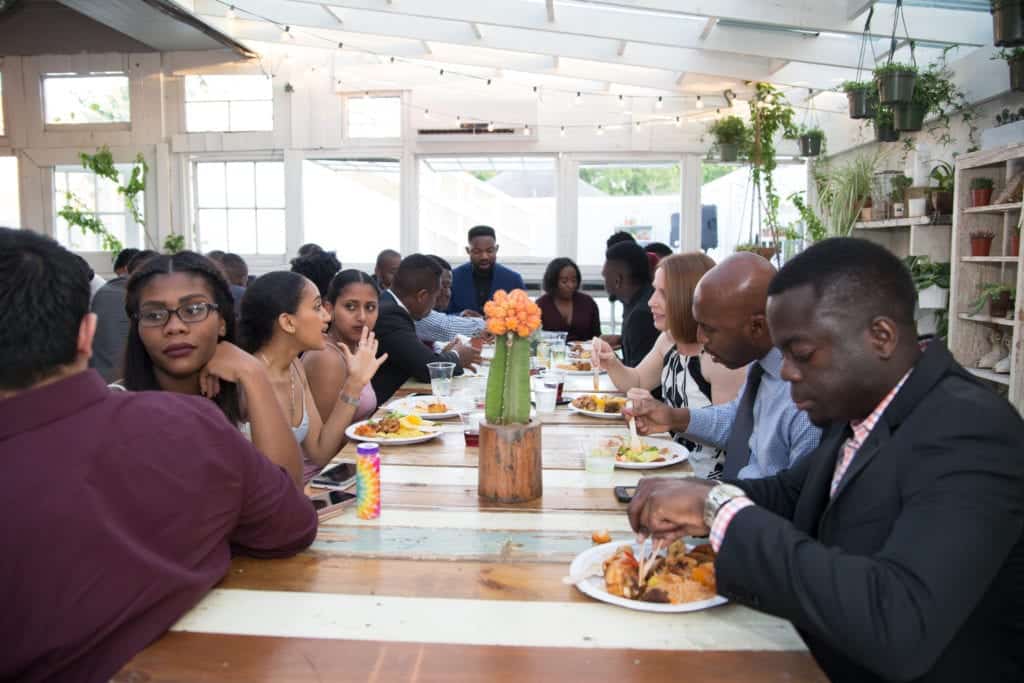 For drinks we kept it simple with a mixed cocktail, Austin East Ciders, and wine. I talked to a lot of people who were stressed about alcohol during their wedding planning. Having an open bar can add up fast, but by providing a few options, everyone was happy and still had a great time!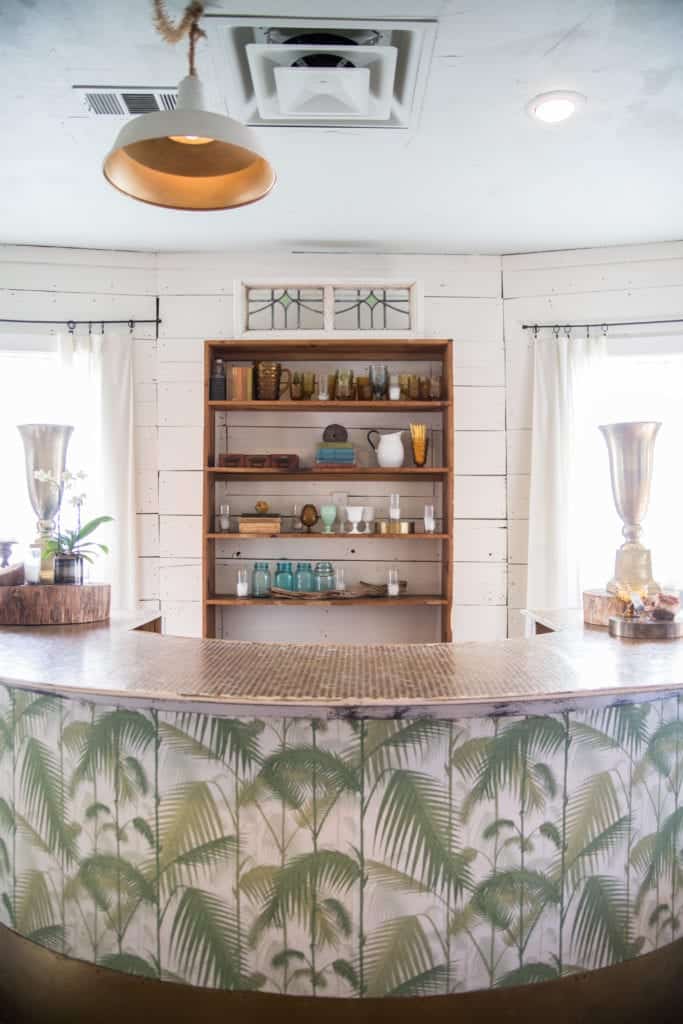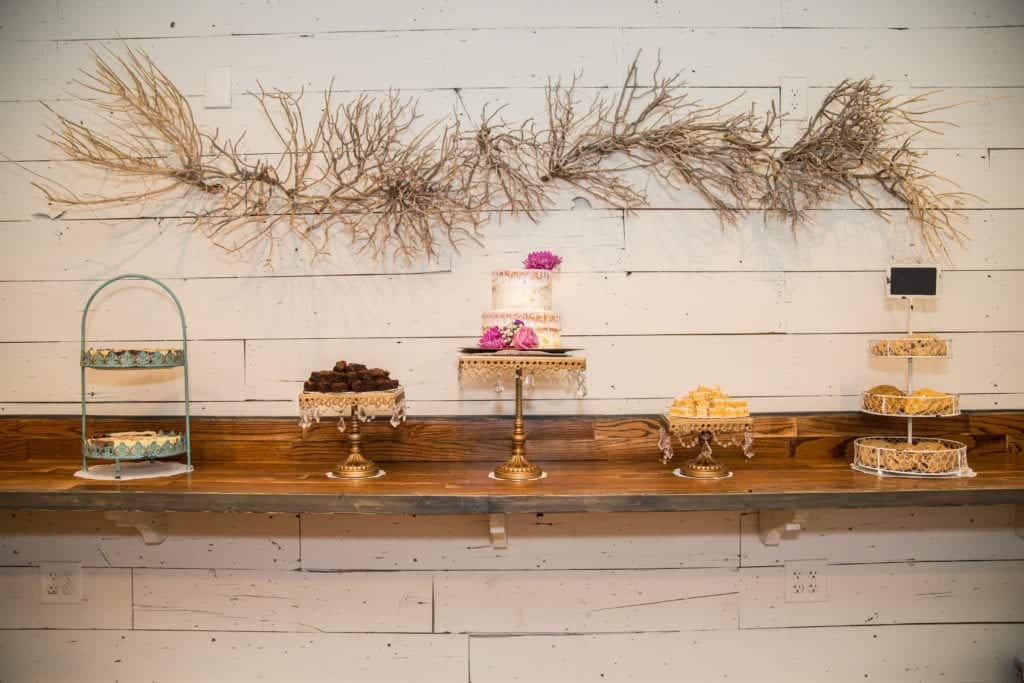 We had a desert bar and a lavender cake. Funny enough we never even tasted the cake, deserts, or barely any food because we were so busy with guests.
Getting the Party Started
For our first dance we created a dance to the tunes of Perfect by Ed Sheeran and then switched into a Spanish dance of Nina Bonita by Chino & Nacho.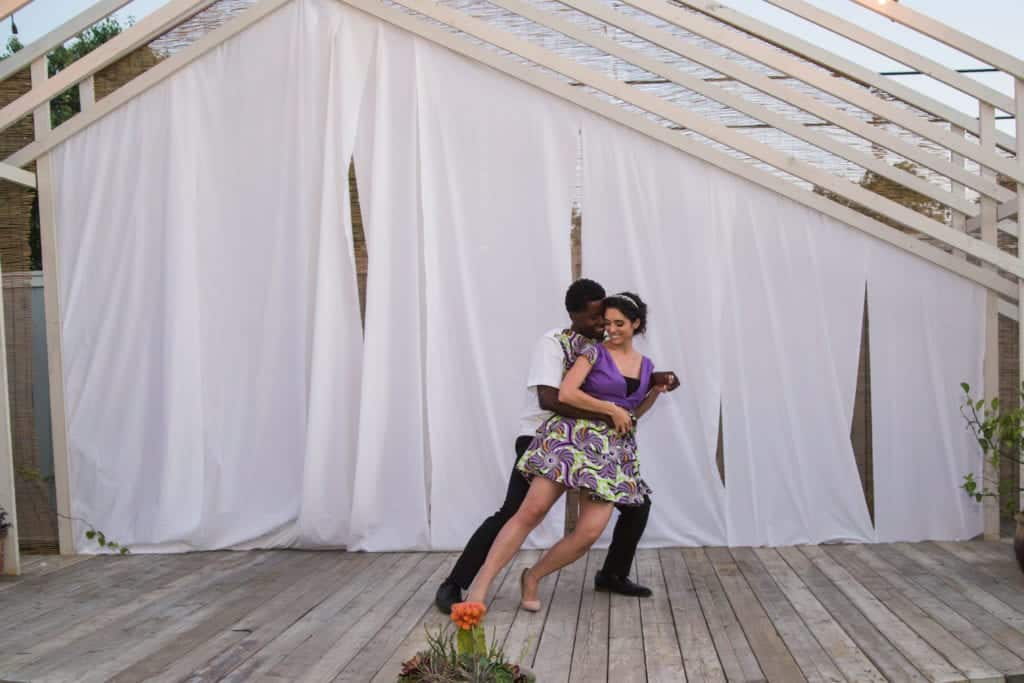 Afterwards everyone joined around for the $$ dance! Can't complain to getting money thrown at me!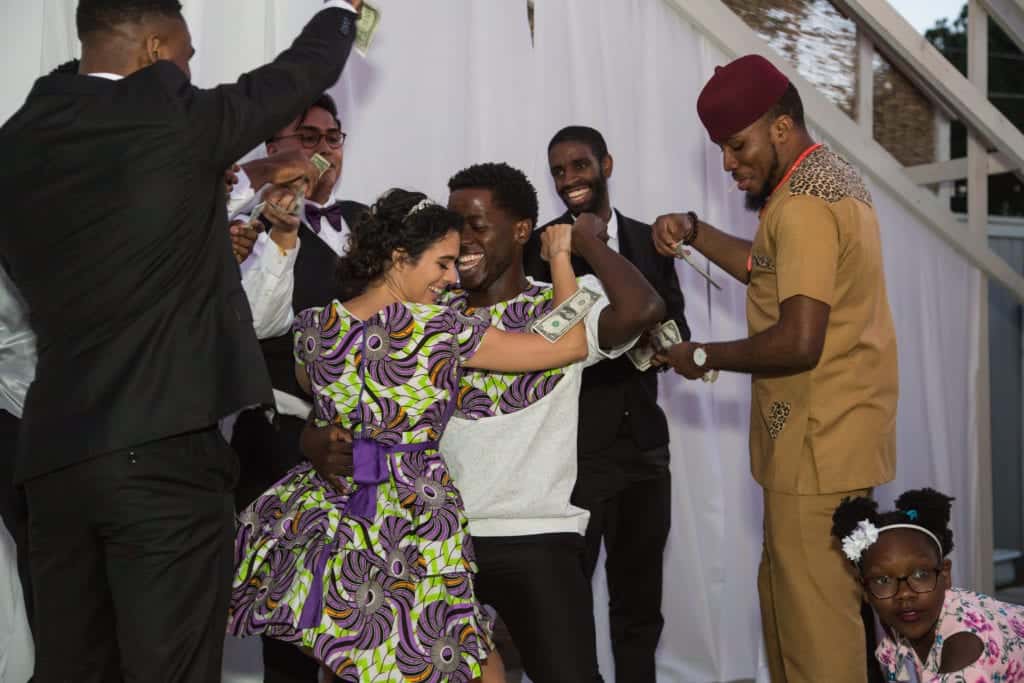 We had a such a blast with DJ Jesse Koo behind the DJ box. Throughout the night we constantly switched between top 50s, Spanish, and African tunes. Being able to combine our cultures during the celebration really made it personal for us. And we loved seeing everyone get into it. Even the little ones!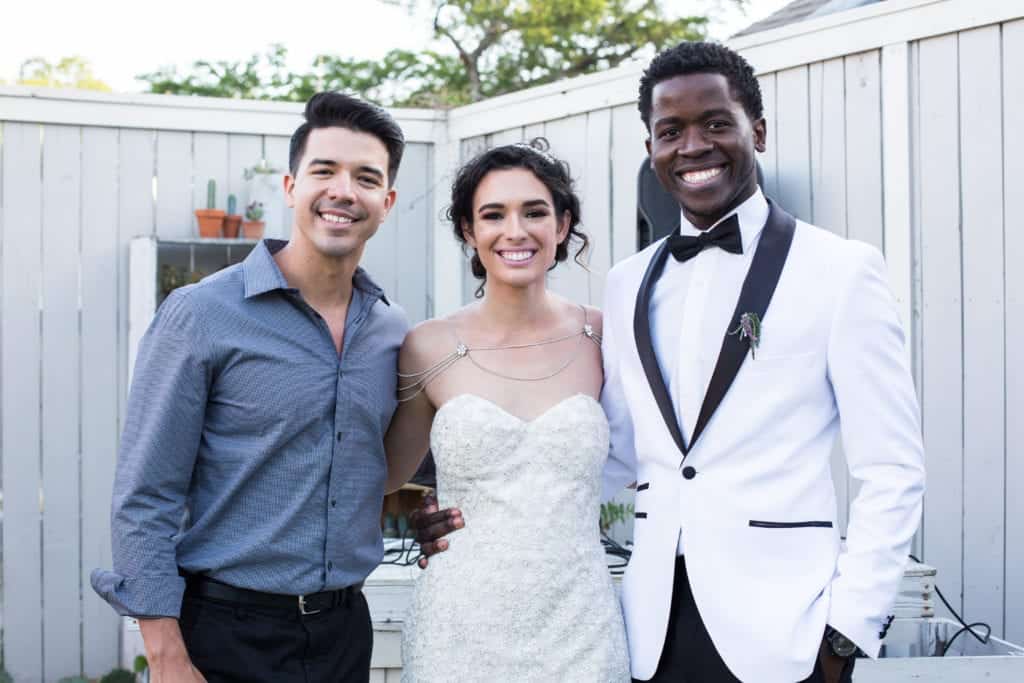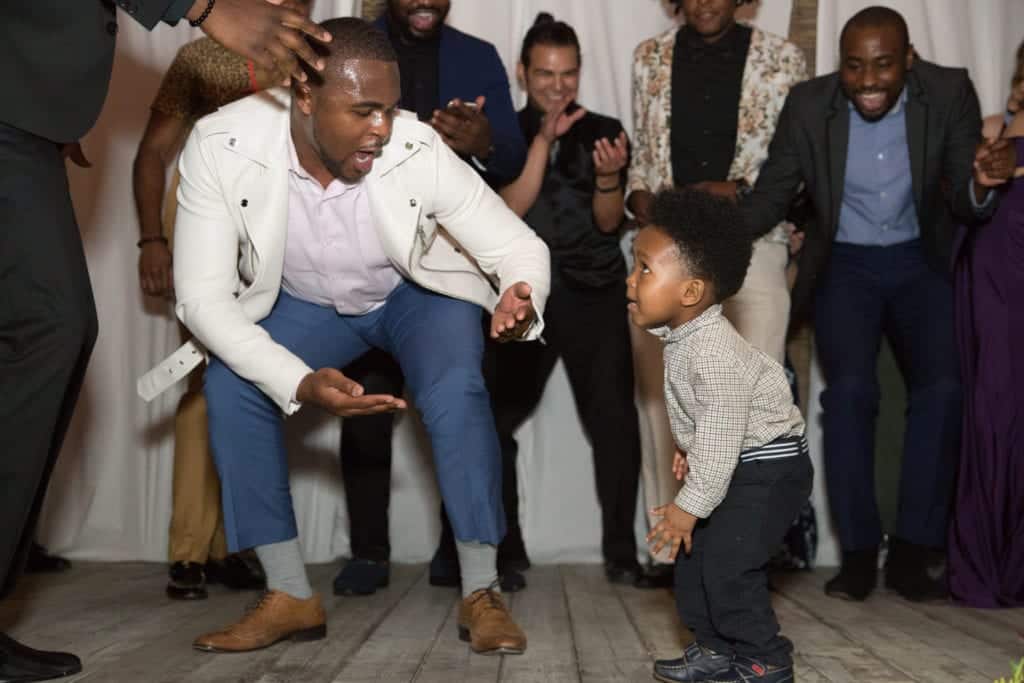 Leave an Impression
When thinking about a guestbook we wanted something that we would actually use. A lot of books I saw often get tucked away and an art piece might not always be relevant. But Jenga is always a good idea! We had people sign a Jenga piece on one side and then add a fun dare on the other to make for many fun and memorable nights!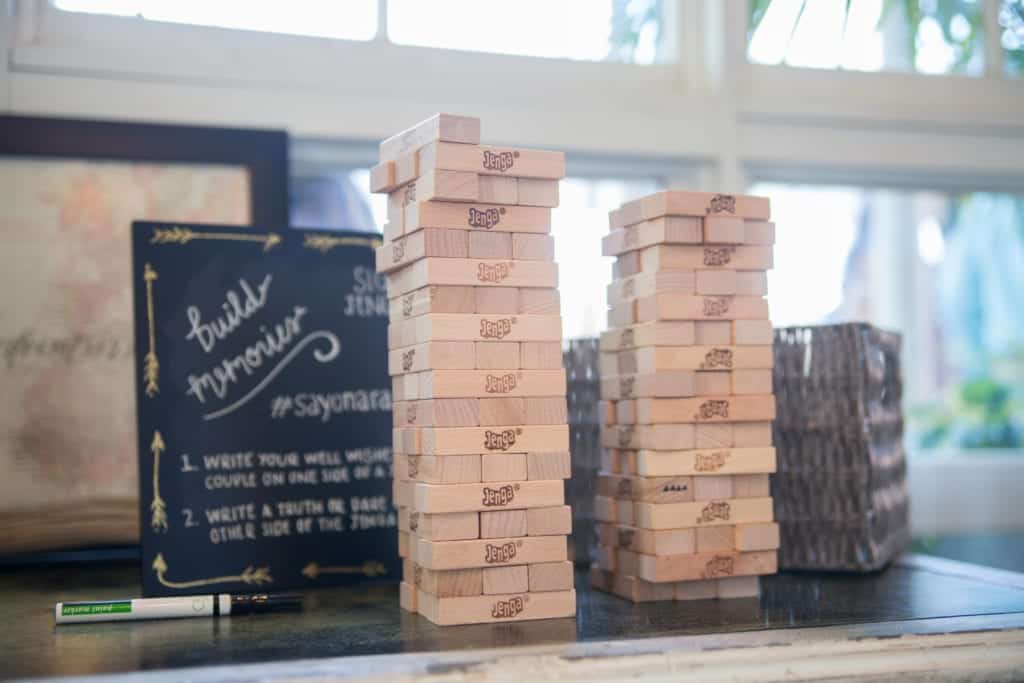 Final Thoughts
Looking back, the wedding was beautiful. For the most part it was simple with a few key details and those details made it special. But it was still a LOT of work. The days leading up to the wedding were spent constantly running around getting different things that we needed and we were exhausted. Things were forgotten the day of and things we planned during the wedding didn't happen. But in the end everything worked out. Before the wedding so many people had ideas about how a wedding "should" be and I'm glad we didn't listen.
Planning a party is a lot of work without a wedding planner. The wedding reminded me of old days in theatre where you would spend months practicing for a show. After all that hard work you would spend about 6 hours over 3 days performing and it would all be over. In a lot of ways that's how I felt about the wedding. It's just a weird feeling to spend so many hours planning something that is over in a matter of hours. Yet I don't regret the work put into those shows and definitely not the wedding.
As fun as all of it was the most important part is cultivating a relationship with the man I made a commitment to. A month later I still don't feel all that different. I know there are years to come with him and the wedding is just a celebration of that start. The most important and most fun is still to come.
So how about you? Any thoughts about your wedding to share? What little details did you add to make it special?
Want to read about our soccer filled love story? Head here! Planning your own wedding and want to stay stress-free? I have a few suggestions here.