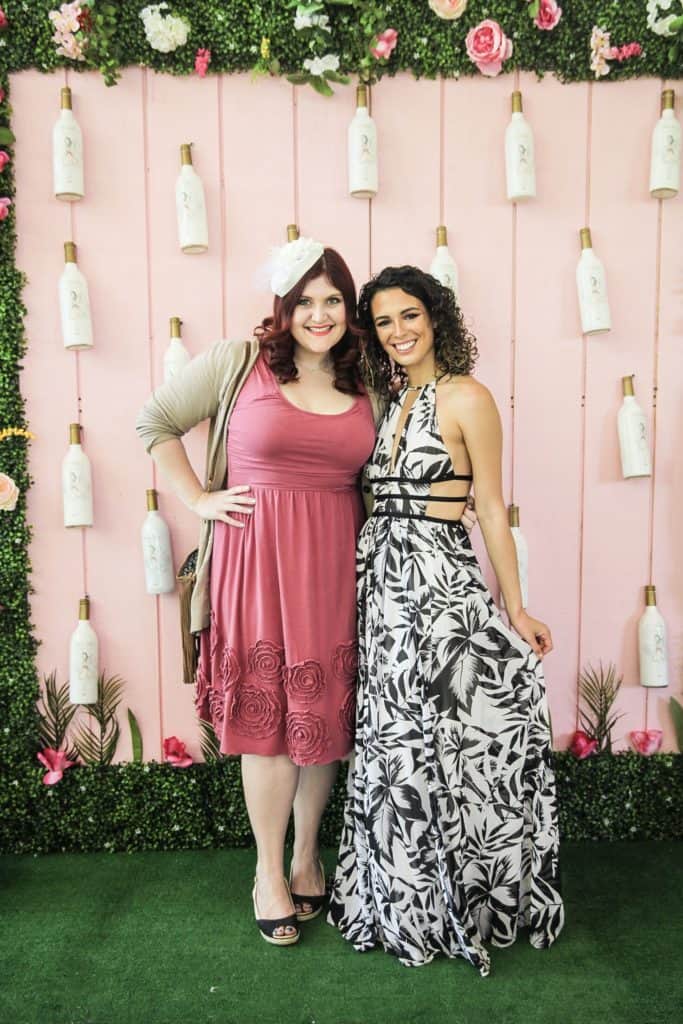 This year I had the honor of attending Raise Your Glass Dallas, a wine and fashion event set out over Texas Discovery Gardens. Raise Your Glass was created to promote Sociologie Wine, a sweet wine using grapes in New Mexico. Overall, the event was part classy garden soiree and part dance party! Sociologie left nothing out in creating a fun and elegant environment!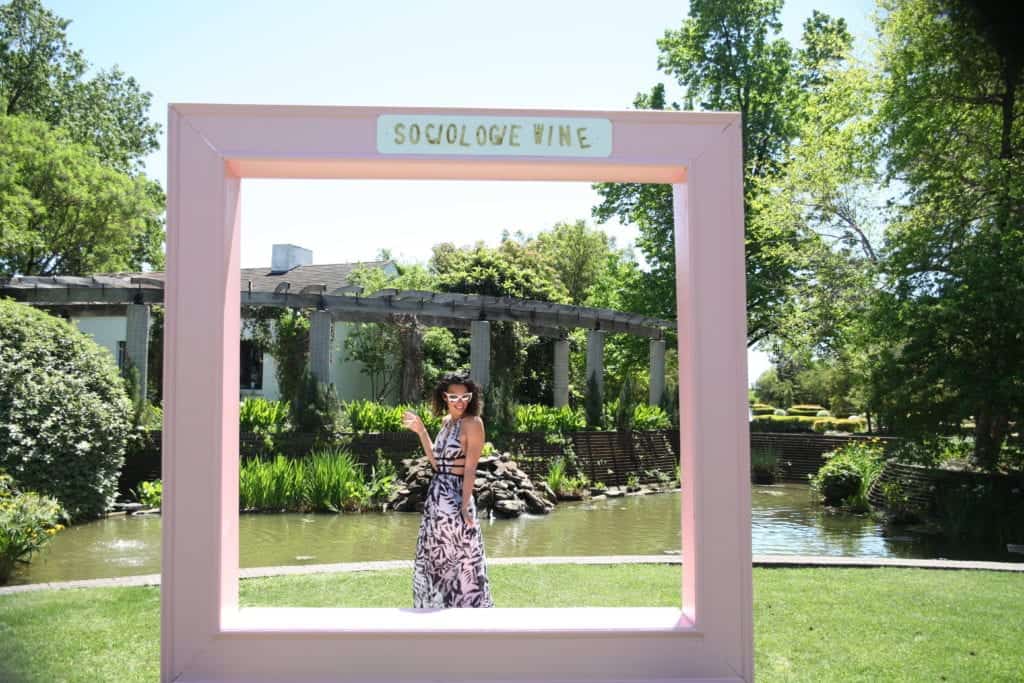 Having Raise Your Glass Dallas at Texas Discovery Gardens could not have been more perfect. The majority of the event was held indoors with large open windows which worked out great considering how windy it was. However, there was also an outdoor section where people could walk through the gardens with wine in hand, sit on cute couches overlooking a beautiful pond, or play giant pink chess (I think it was used more for taking pictures than playing chess!).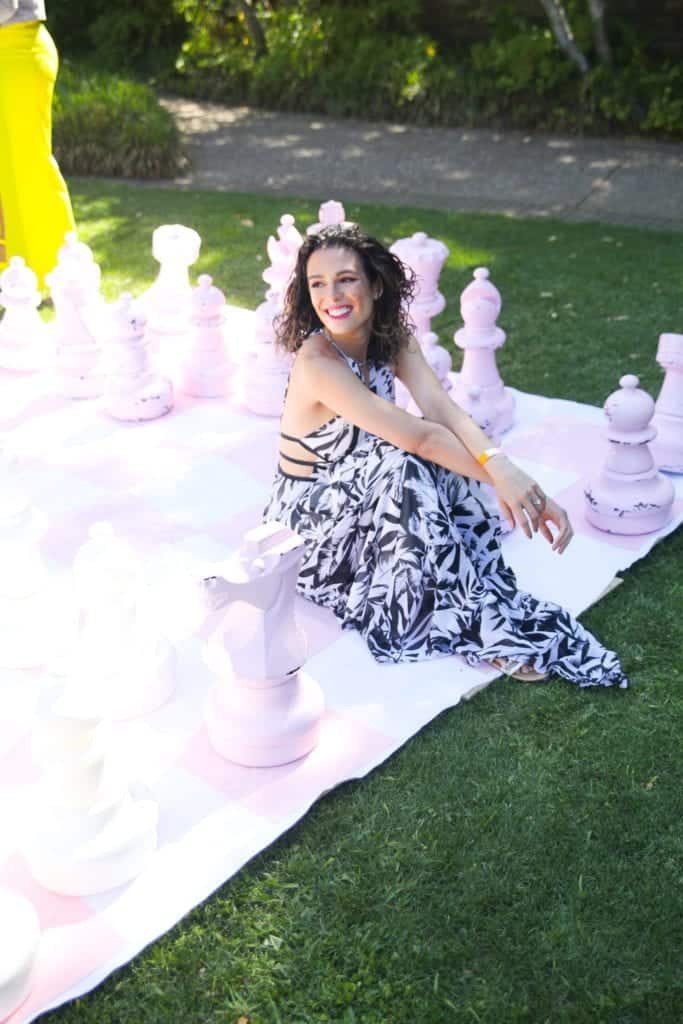 Raise Your Glass Dallas Fashion
I have to say my absolute favorite part of this event was the people and their fashion. Within an hour this room was packed and people were dressed to impress! Bold and colorful dresses in unique patters, floral outfits in all styles, and the coolest butterfly heels. Unfortunately, I was sadly under dressed, but I enjoyed ogling over what everyone else is wearing. All of these ladies (and a few gentlemen) left me with style inspiration and I wanted to spend the entire event learning where they got their outfits!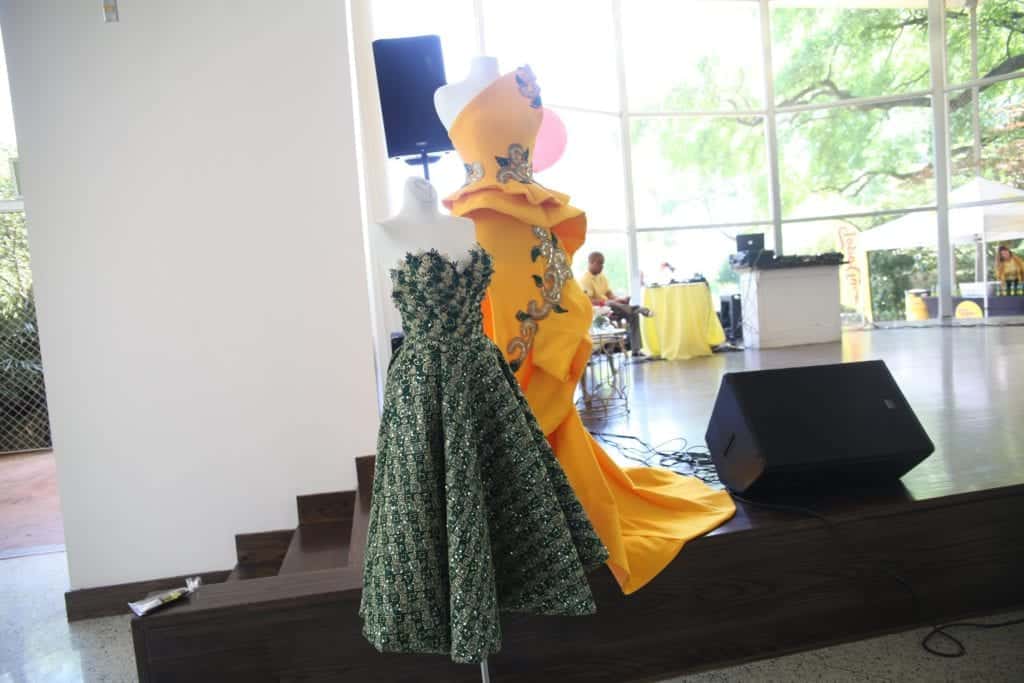 Make sure to stay tuned because I will be sharing some of my favorite finds.
Food, Wine, and Party
The main event was centered around promoting Sociologe Wine. They had stations serving Sangria, Red Berry, Rose, Champagne, and more. All of them were super sweet and there were even options to sample cocktails made with the wines. The best part was that the wine was included with the event.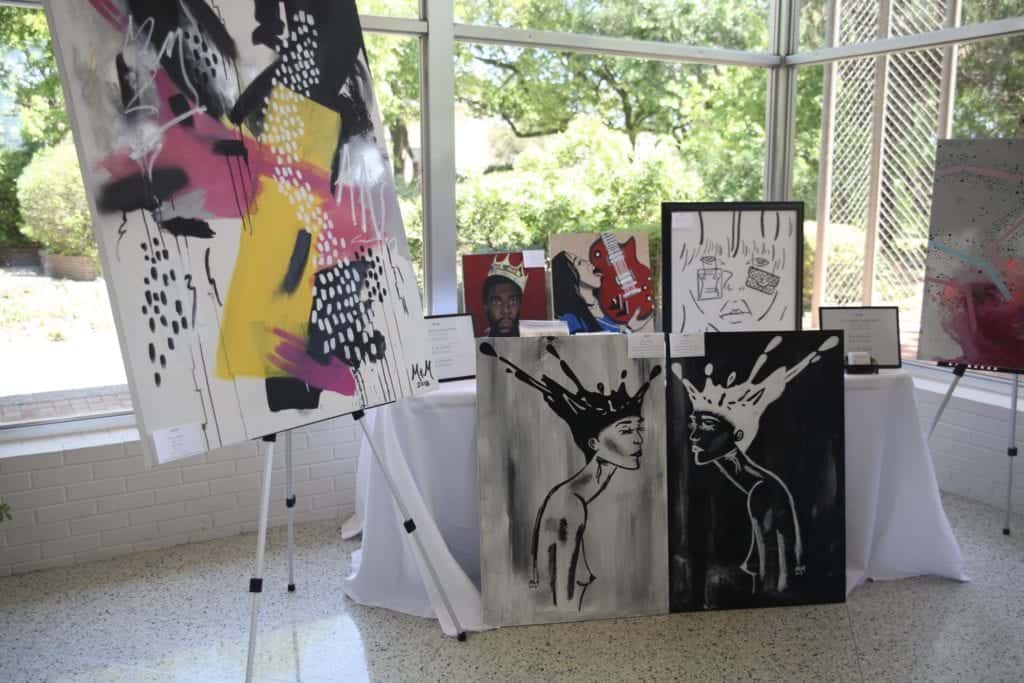 To compliment the wine, they had a gorgeous cheese and crackers spread. It was almost too beautiful to eat… almost. Starfruit, brie, honeycomb, and more! I think this is probably the best spread I have ever seen.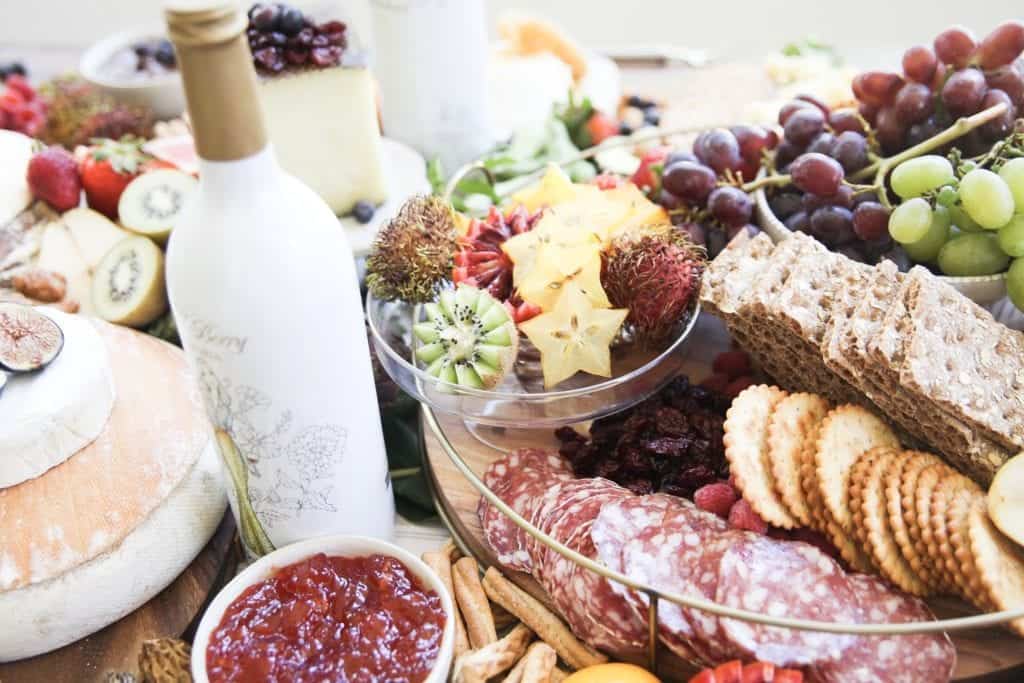 Throughout the event there were singers, a fashion, panel, and Amy of Sociologie Wine came to speak. On the sides there were talented artists: painters, designers, makeup artists, and more. Towards the end of the event, the DJ started jamming and many people started dancing. I wasn't expecting a dance party, but I wasn't complaining either.
What to Expect at Raise Your Glass Dallas
Raise Your Glass Dallas is a fun social event with fashion, wine, plenty of fun photo opps, and great people. Bring a few friends, come in your best dress, and get ready to socialize and dance a little!
Thank you for being my date Katie-Rose.