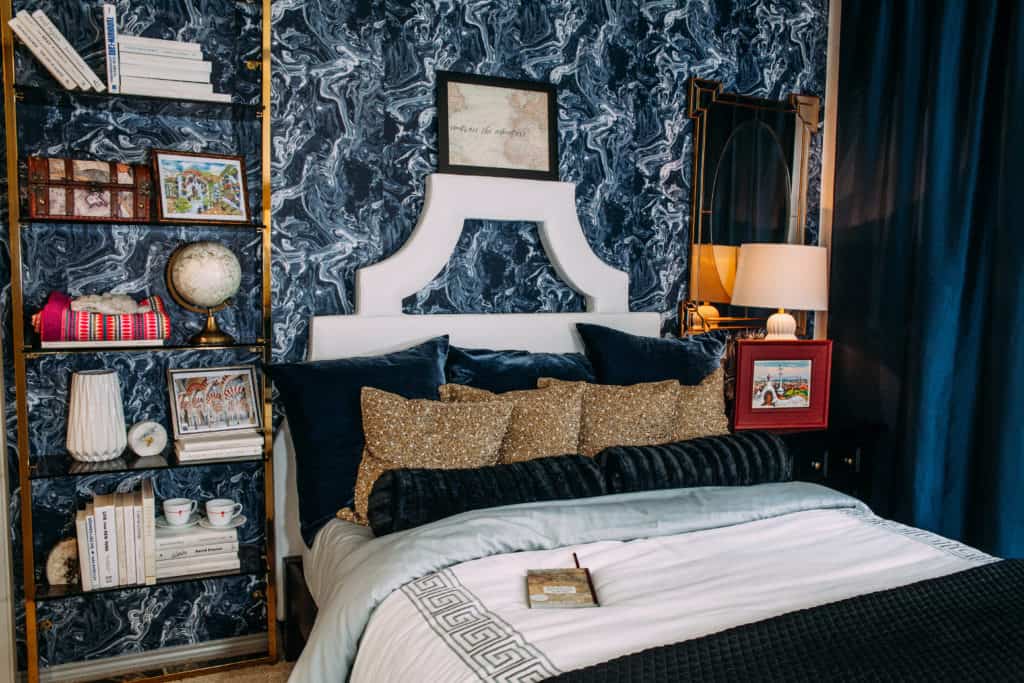 This post is sponsored by Cortland; however, all thoughts and opinions are my own.
Living and breathing travel means that I carry travel into every moment of my life! Living the travel lifestyle goes beyond jet-setting across the world, but also bringing those experiences back home. When travelling, my favorite souvenirs are the ones that I can take home to remind me of the places I have visited. At Cortland, I'm given a space that I can customize to create the travel environment that reminds me of some of my favorite spaces.
Cortland is an apartment community owner and manager with more than 20 communities in the DFW area. They're dedicated to two things. First, their people, both the residents who choose to call Cortland home, and their employees, including awesome community teams and an in-house design team. Second, they care deeply about designing and maintaining beautiful apartment homes and amenities like pools and fitness centers designed for great living experiences.
After visiting numerous hotels and taking inspiration from the multiple interior designs, we wanted to create a place that reminded us of our favorite resort spots and felt like some of the luxurious places where we stayed. By investing in certain items and saving on others, you too can create a resort-worthy space in your own apartment, and help that apartment feel like home.
The biggest investment that we made for our place was a resort-worthy bed. Nothing says luxury like sinking into our mattress every night and waking up refreshed.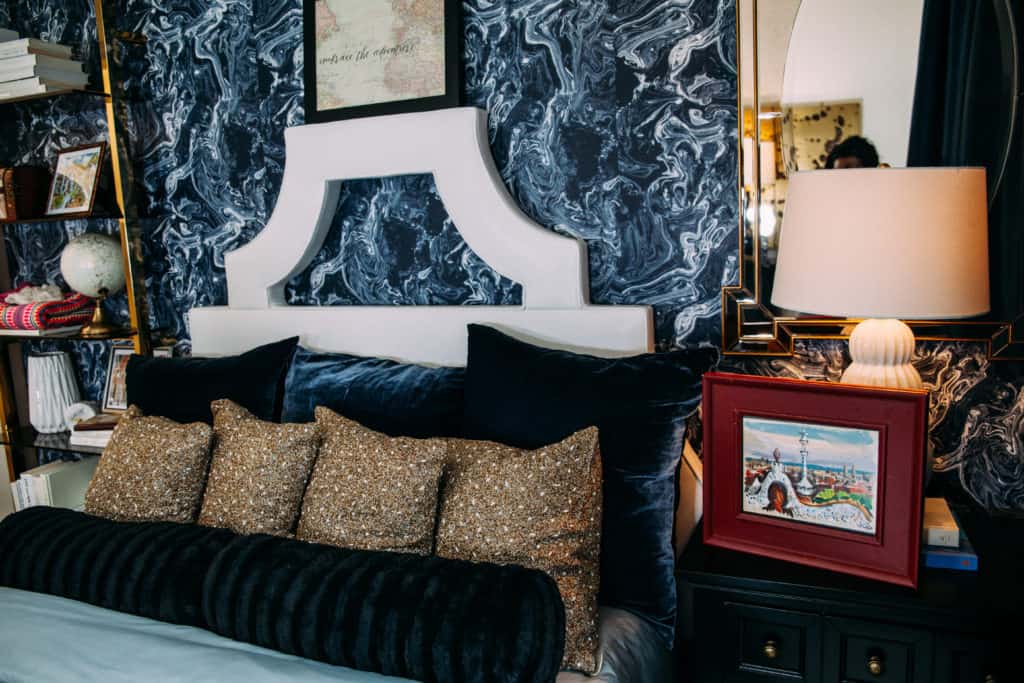 I've never been a fan of plain walls, but often in an apartment you don't want to, or can't, paint the walls. (Though you can at some Cortland communities!) To truly make an apartment feel like home, removable wallpaper is the perfect way to customize a spot on a budget. Having a bold accent wall really brings out the personality in a room!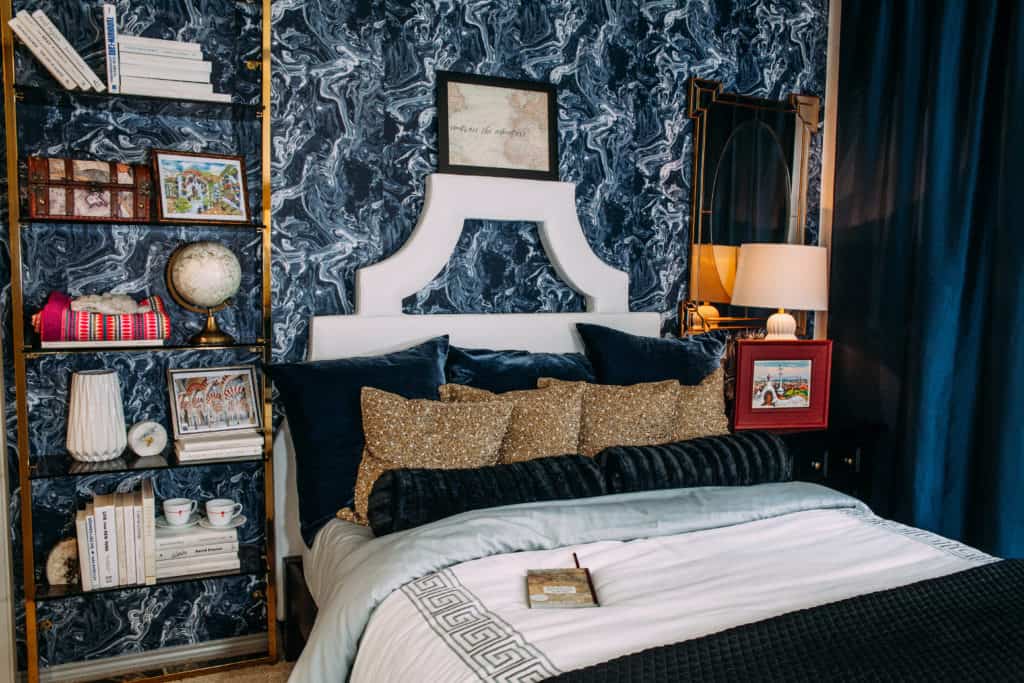 However, the thing that truly makes our space special and unique is the memories that we bring in from all over the world. In every destination I like to bring back a piece of artwork of one of my favorite spots in that country or city. Looking back on the pieces transfers me back to that country and to the moment I experienced it.
The mugs remind me of the conversations I would have with my host family after lunch every week as I practiced my Spanish over café y dulces. I remember staring in awe over the rows and rows of arches at the Cordoba Cathedral recreated in a piece of art. Each piece tells a different story and brings something unique to the room.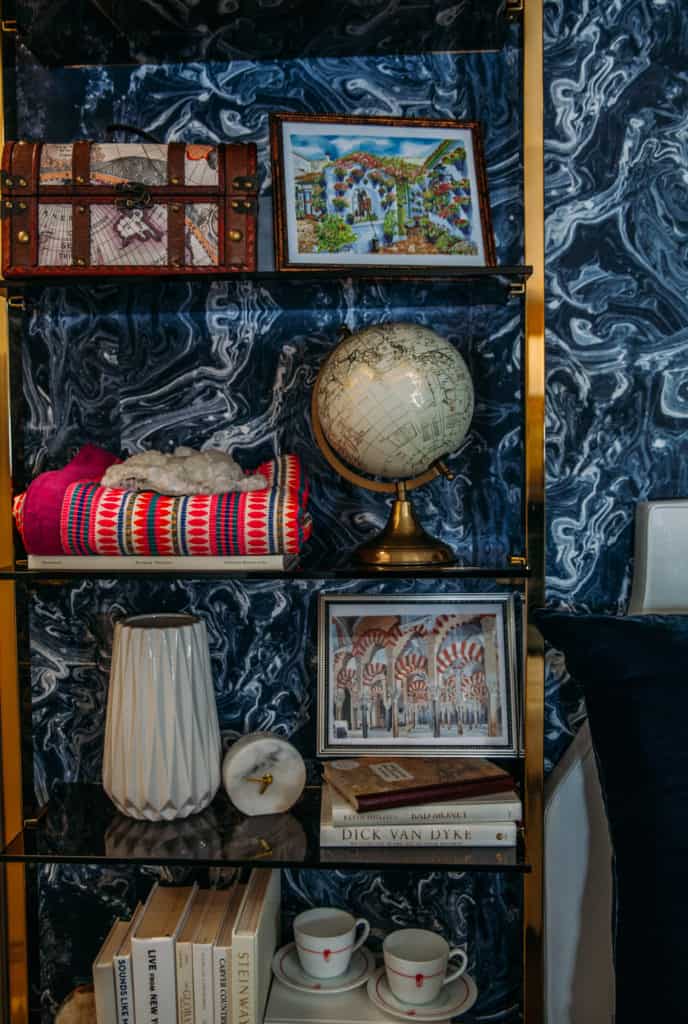 If you're looking for a resort-worthy room, all you really need is a quality bed, some distinctive wallpaper, and memorabilia from your travels. At Cortland you're able to create a space that you can call home when returning from weekend adventures, with their curated designs and a residence that becomes a community.