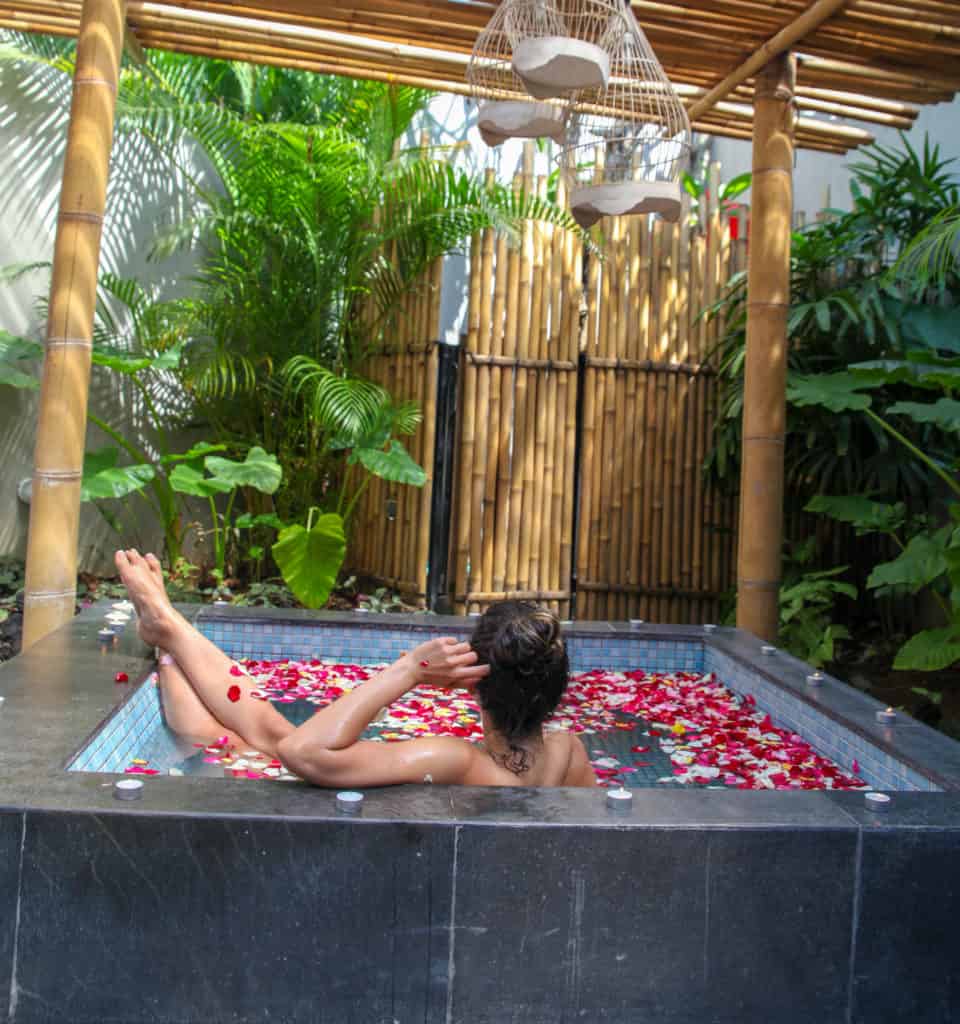 One thing that you cannot miss out on while in Bali is a relaxing spa day! There are so many unique places offering different massages. It was almost too hard to choose. When deciding on a place we had a few requirements. It had to be between Ubud and the airport since we were going to fly out, had to have a unique massage experience, and end with a lovely flower bath. We decided on Taman Air Spa Bali after all of this and contacting them through Facebook messenger which had been my most reliable way of reaching out to businesses in Bali.
You can read about the rest of our Bali trip here.
Review of Taman Air Spa Bali
Upon entering we were greeted and sent to a resting area while enjoying tea.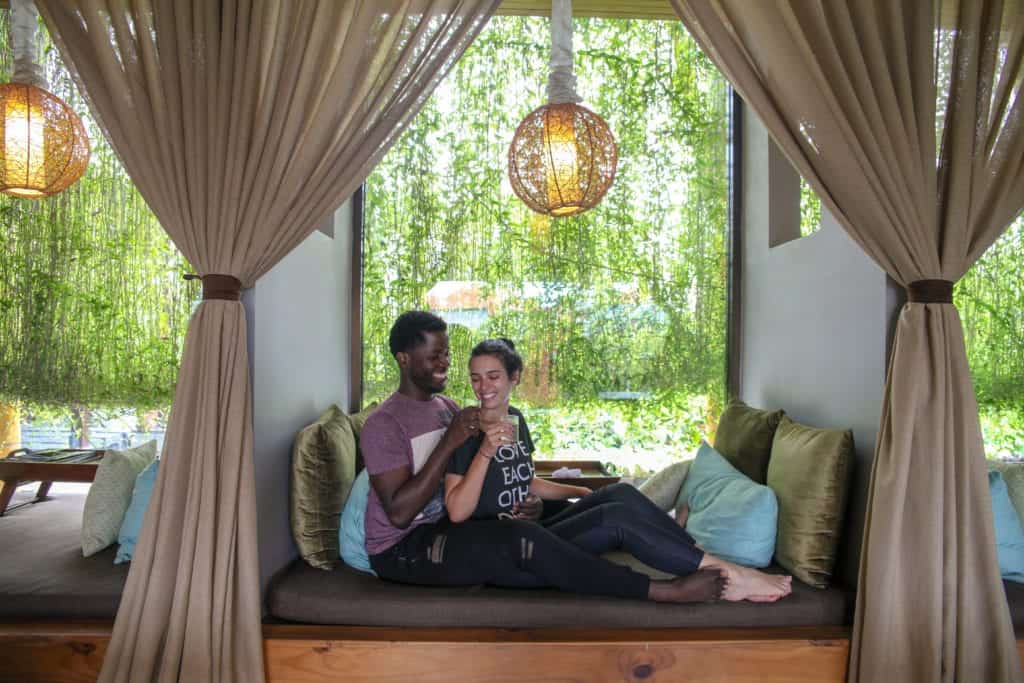 We opted for the Moringa treatment called recharge touch which included a lemongrass foot bath, one hour Balinese massage, Organic Moringa Body Scrub & Mask, and a flower bath. Moringa is a tree full of nutrients and oxidants and something I hadn't seen at other spas/ We also added an organic facial because I knew that our skin would be suffering on the plane ride. Even though this was not specified as a couple's massage they were able to offer it as one.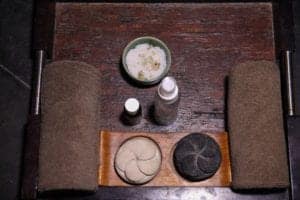 We started with a refreshing foot soak before starting our massage. I told the therapist about my shoulder pain and they made sure to focus on that area. I could feel my back pain fading away during the massage!
After an hour of pure relaxation we were scrubbed with the green Moringa mask. They left it to dry and work into the skin before scrubbing it off.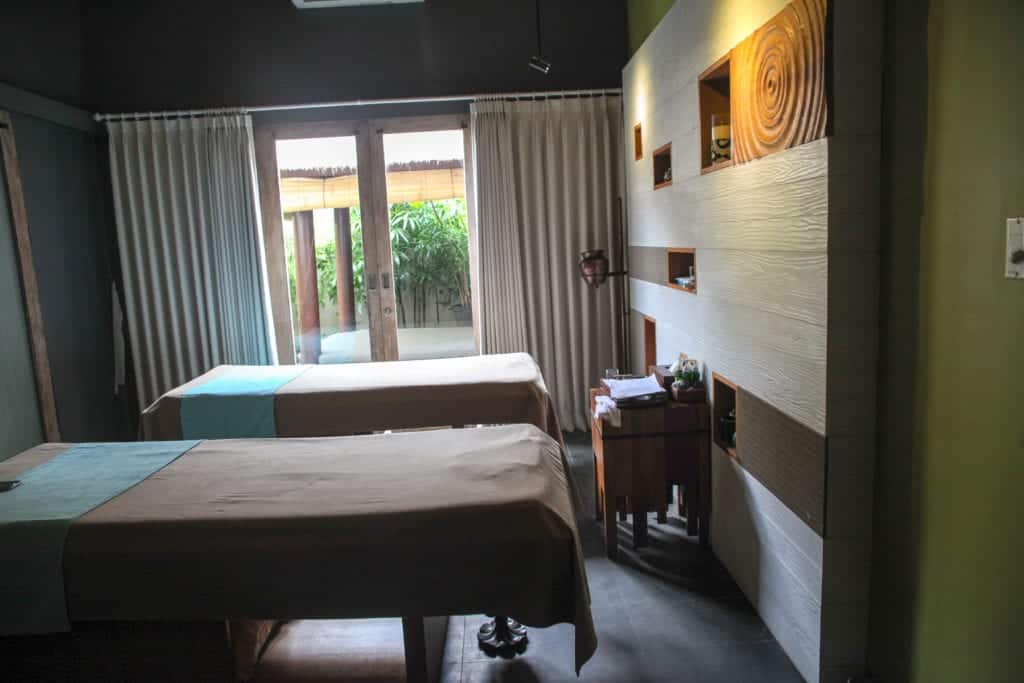 We were then given more tea and relaxed in our private flower bath. We spent time relaxing and enjoying each other's couple. I loved having the bath to be able to reflect on our wonderful experience.
After the bath we spent an hour having our faces pampered! I wish I had asked more about the process, but I was in full relaxation mode at that moment.
We left feeling fully refreshed and spoiled. The staff was beyond friendly and were always checking to make sure our experience was nothing short of phenomenal. I am so glad that I chose to go here and if I had time would go back for some of their other wonderful sounding experiences.