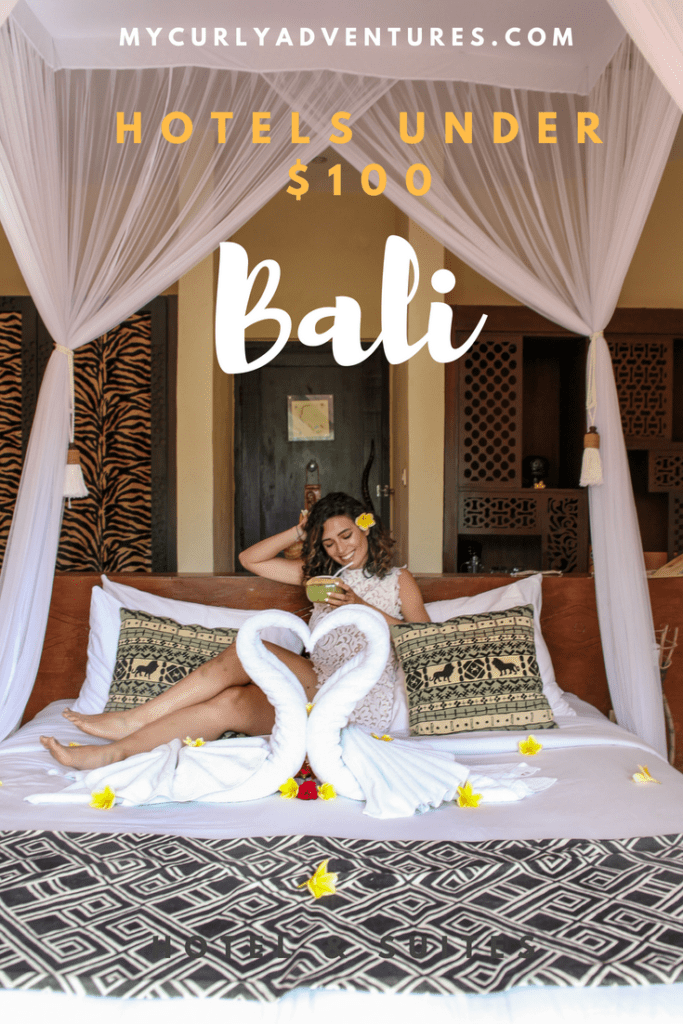 One things that is extremely exciting, and also extremely overwhelming, are the amount of affordable hotels in Bali! Living in luxury on a budget or staying somewhere unique is not hard. I honestly spent hours trying to find places that were unique, met my luxury fantasy dreams, and could be done for $100. Below are a list of places that are unique in their own way! Most of the hotels are in the Ubud area except for the first one.
Hotels in Bali Under $100
Your own private Infinity Pool in Jimbaran Cliffs
Everywhere I saw in Bali featured private infinity pools. I dreamed of a place where I could swim overlooking a view and having my own privacy! I found Jimbaran Cliffs Private Pool Hotel & Spa. For less than $100 you get your own private infinity pool. For the price your view also includes some roofs, but it is worth the privacy and private cabana.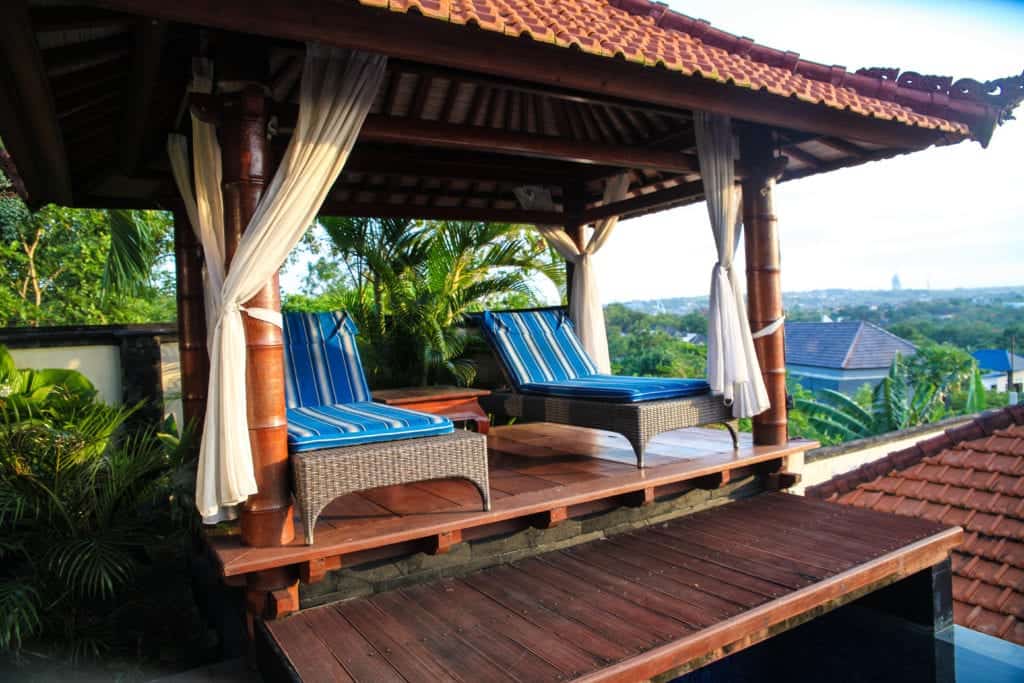 I was incredibly impressed with the room overall. We had a hot flower bath that greeted us and an gorgeous bathroom. There is a kitchen in case you want to cook your own food. It also came with a 15 minute massage at their spa. Just make sure you know which days they are closed. We waited until our last day to use it and unfortunately they were closed that day.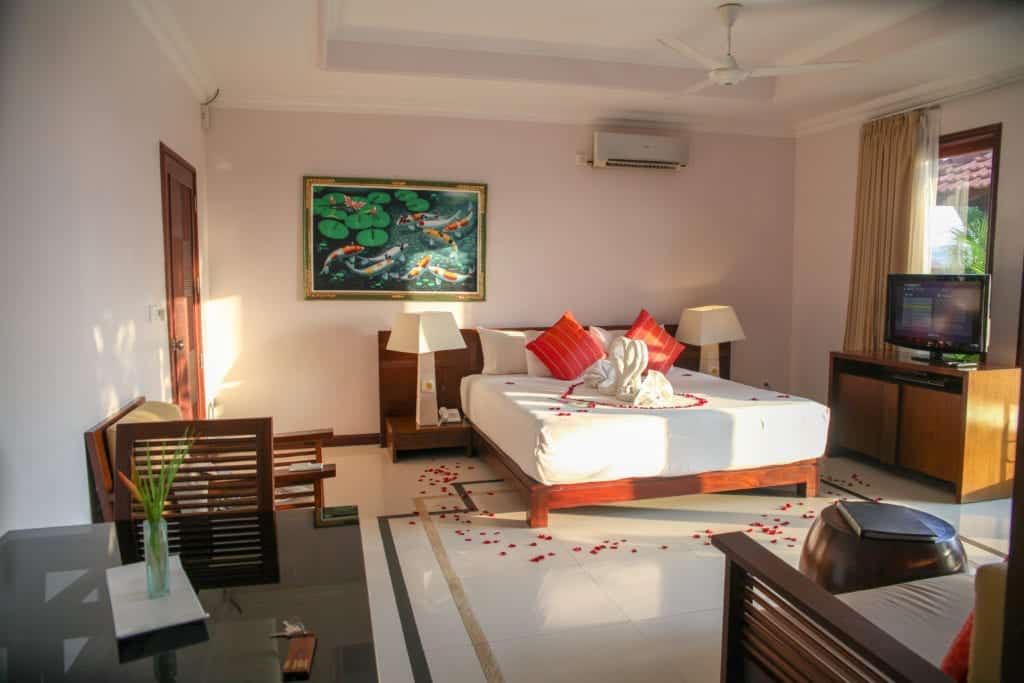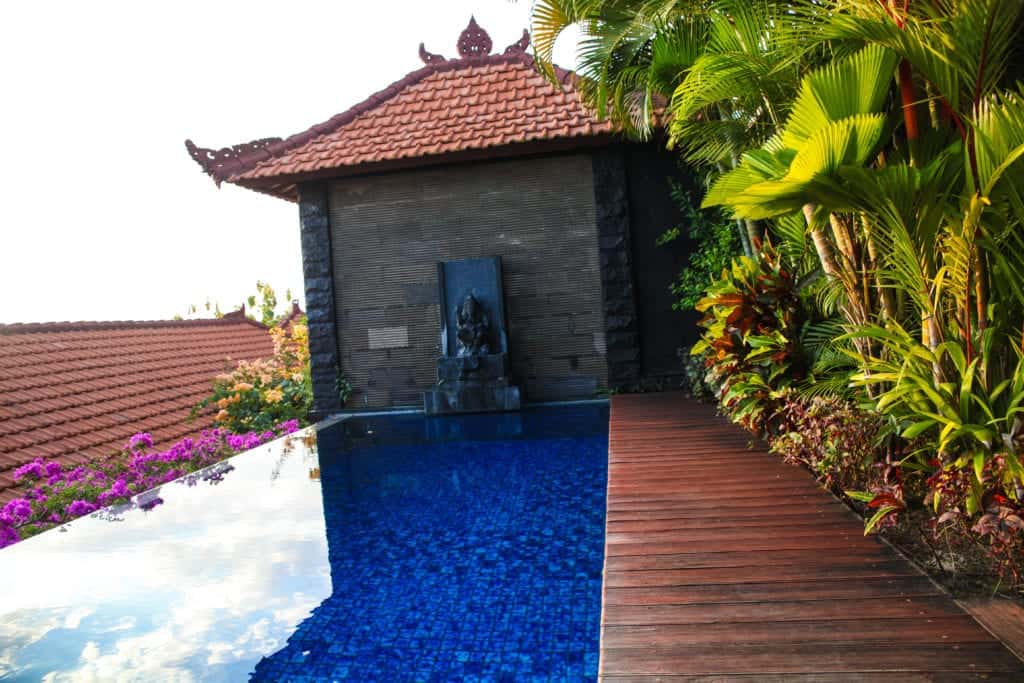 Another perk that I enjoyed from Jimbaran Cliffs Private Hotel & Spa was that they included complimentary hotel pickup. This gave us peace of mind as we were navigating our first time in Bali and didn't know what to expect. Simply email them and they will help you. I can't comment on hotel pickup on the others as it was not something I had to worry about! Breakfast was not included but could be bought for a cheap price.
Some reviews said that taxi drivers had trouble finding this place. We always had the address on hand just in case, but never experienced an issue. For under $100 this Bali hotel was a steal!
Stay with a Balinese Family in Ubud
Through Airbnb we found, Real Balinese Family Experience, hosted by a Balinese family to stay with in Ubud for less than $30 a night. This was a unique opportunity to see how Balinese families conduct their life an stay in the unique designs. Balinese houses are nothing like they are in America and often are more of an outdoor space with separate tiny "houses" or rooms. The kitchen is separate than the bedroom and each house (called a compound) typically has a place of worship.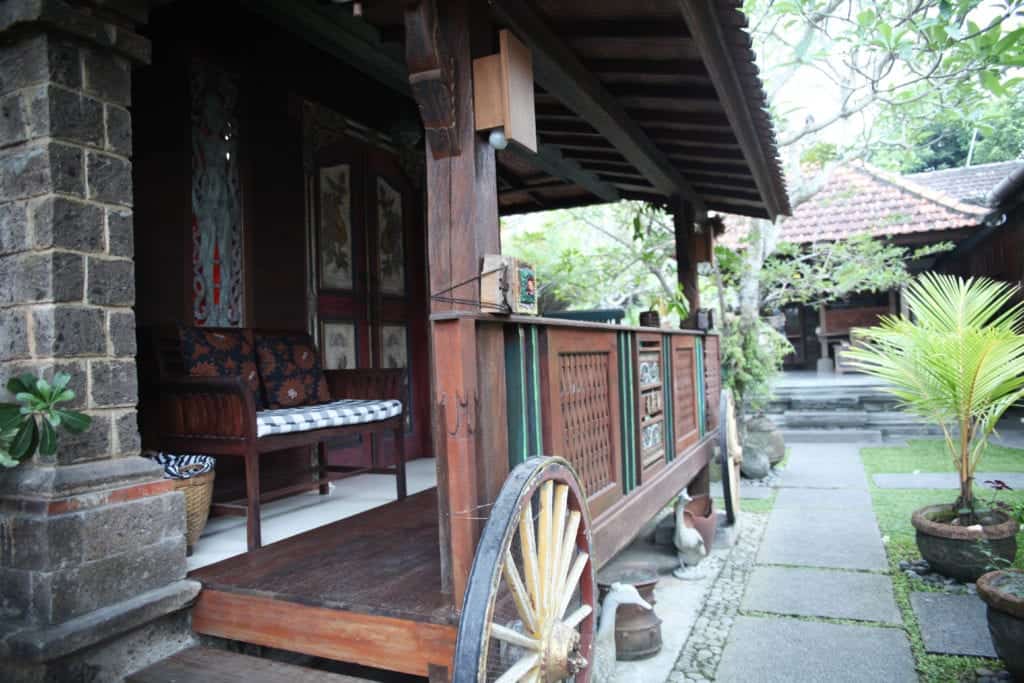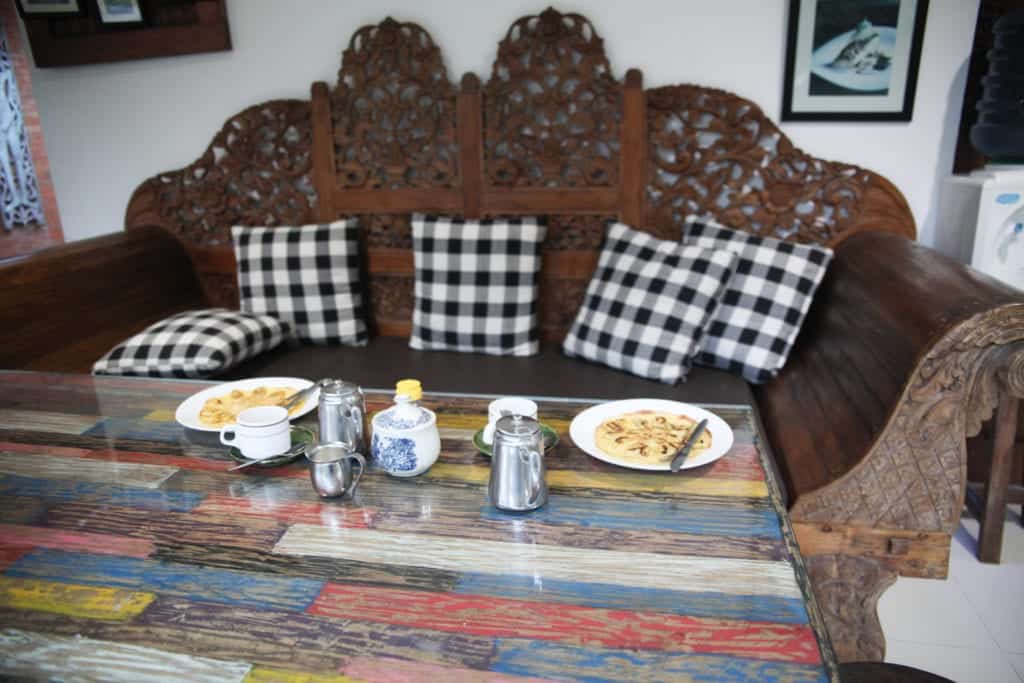 Our host was more than welcoming and gave us amazing suggestions of things to do that we had not heard of. He also offers tours of places if you would like. One night we had a cooking demonstration with his wife who taught us to create a feast of delicious food. Afterwards we enjoyed talking over leftovers and a cocktail featuring their local spirit, Arak.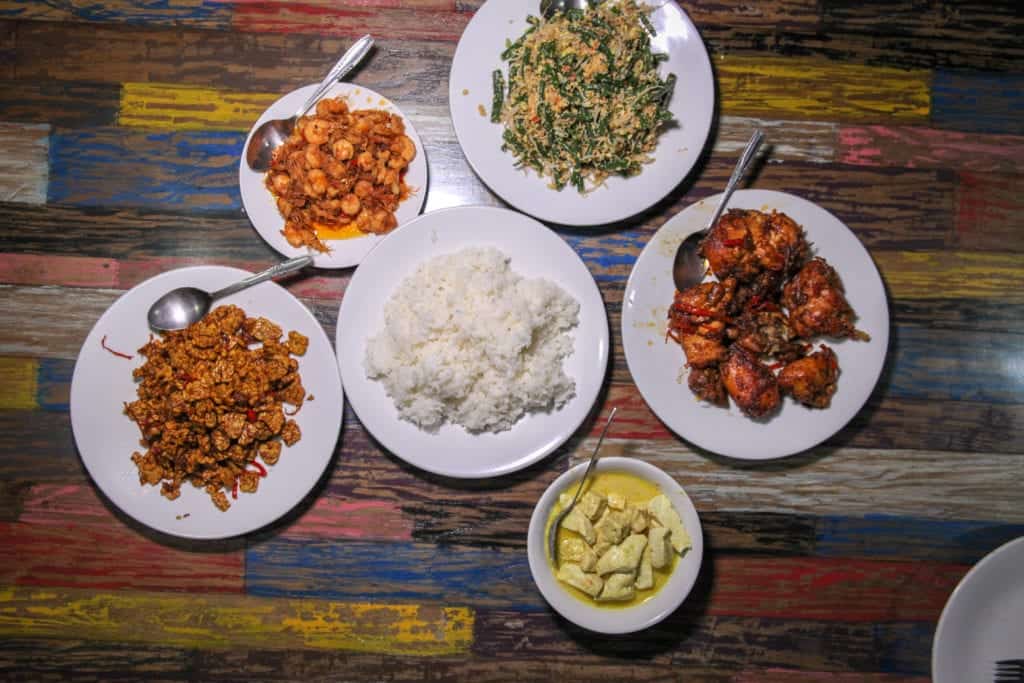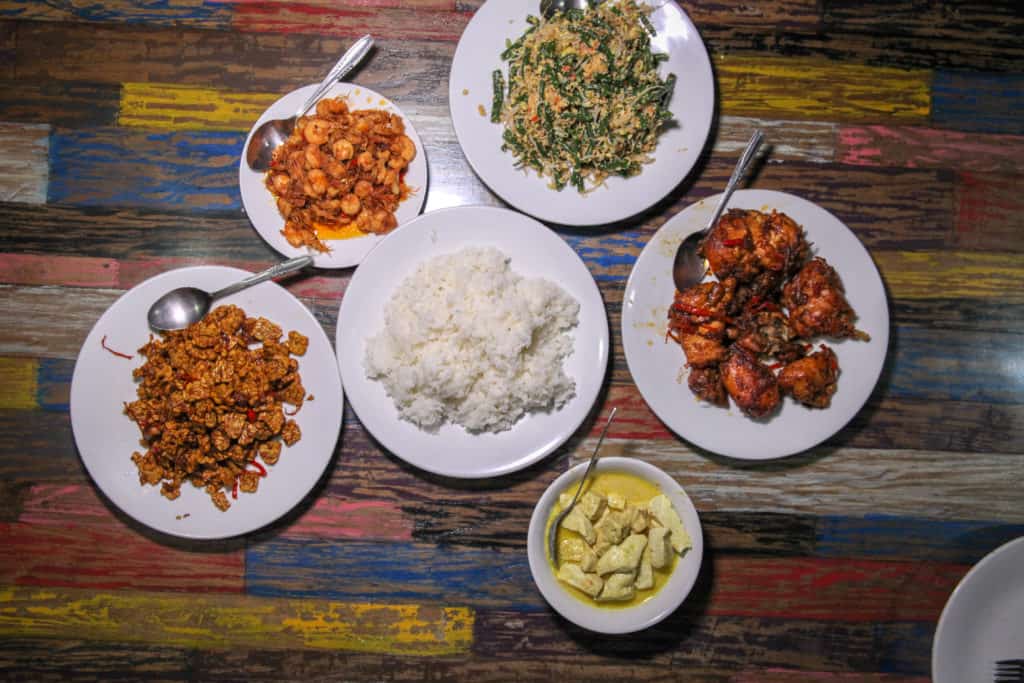 I cannot recommend this enough as we got to know these people in a personal way and experience the culture.
Since writing this, I have discovered Jiwa's House where you can get a similar experience for around the same price and also includes a pool. Based on reviews and what I've seen I would also highly recommend it for the authentic experience.
Explore Secret Passages at Avalon
Avalon appears to be a family run hotel with quite a few unique touches! Leave all your expectations of a hotel at the door and be ready for a unique experience!
Avalon has a medival feeling that is obvious from the stone staircase and other unique décor. Our room featured a large tub with stone carved mermaids.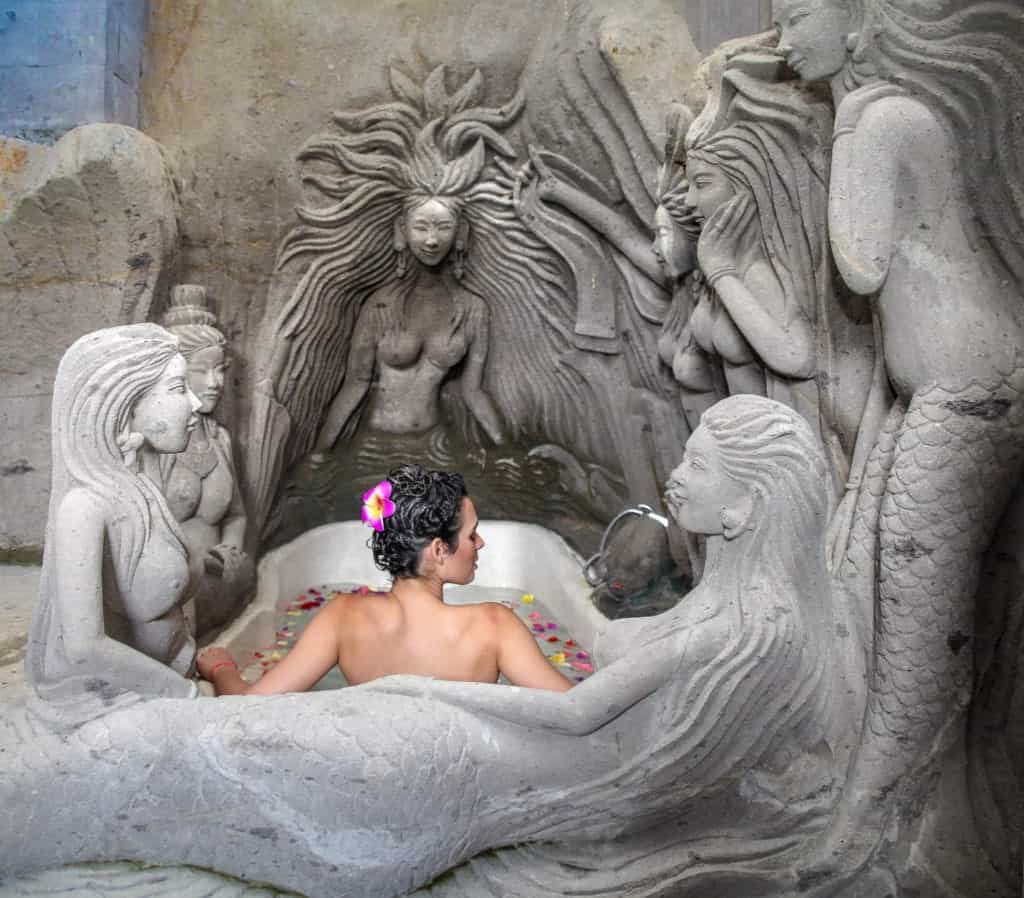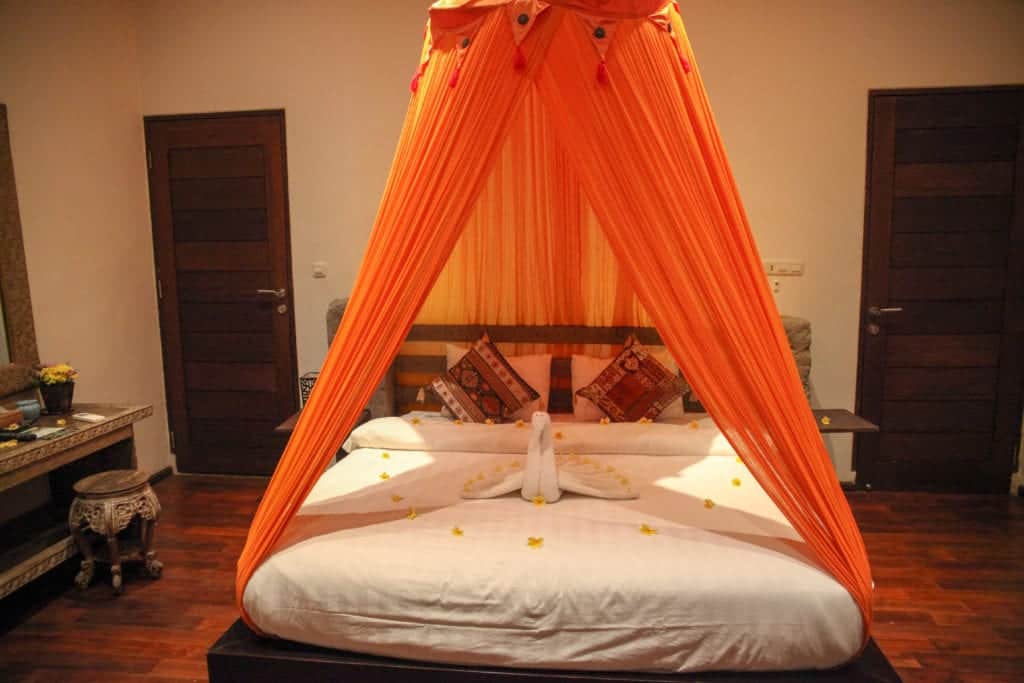 You can step into the pool from one of the inside rooms. If you search around you may also find a few trap doors! It is also worth getting to know the family as they are friendly and can give you history of the hotel.
Avalon includes a simple breakfast. Overall I think this hotel was truly unique and worth the visit. There are still a few things that could be improved. I recommend booking this through Airbnb as that is where you will find the best prices!
Sunset views at Villa Tegal Tis Ubud
This beautiful villa is giving us all of the infinity pool vibes with a gorgeous view! This villa is located out in the countryside of Ubud. This relaxing getaway is perfect for views from the infinity pool overlooking the rain forest and rice fields.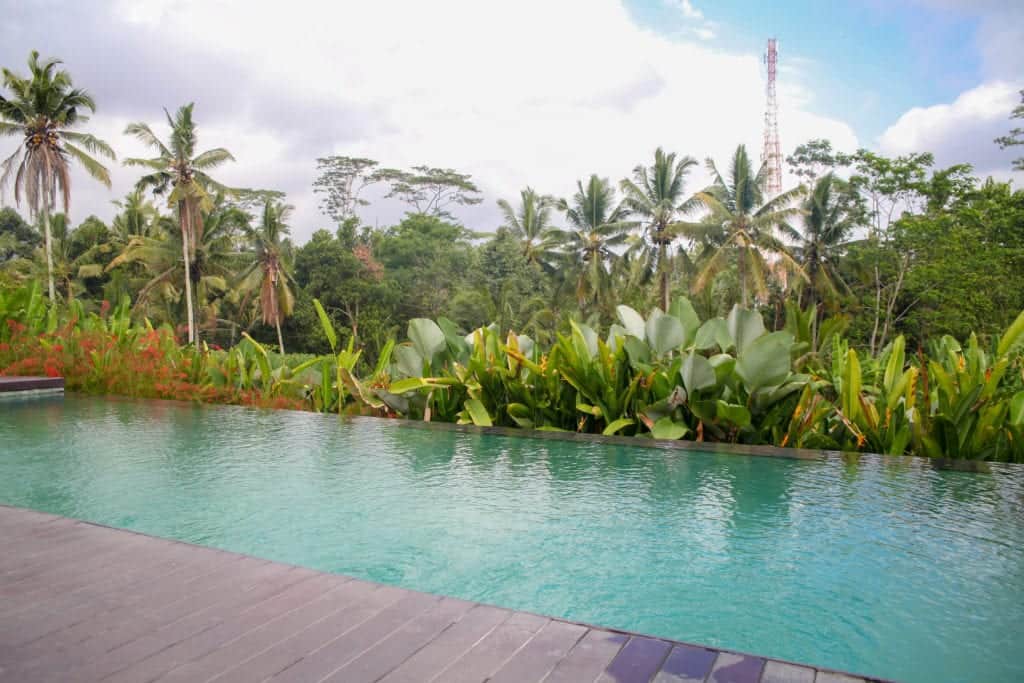 At $50 we were able to getaway from the buzz and relax. During the day you can visit the town center using their shuttle. The price also includes breakfast. The one downside was that wifi was not the best here.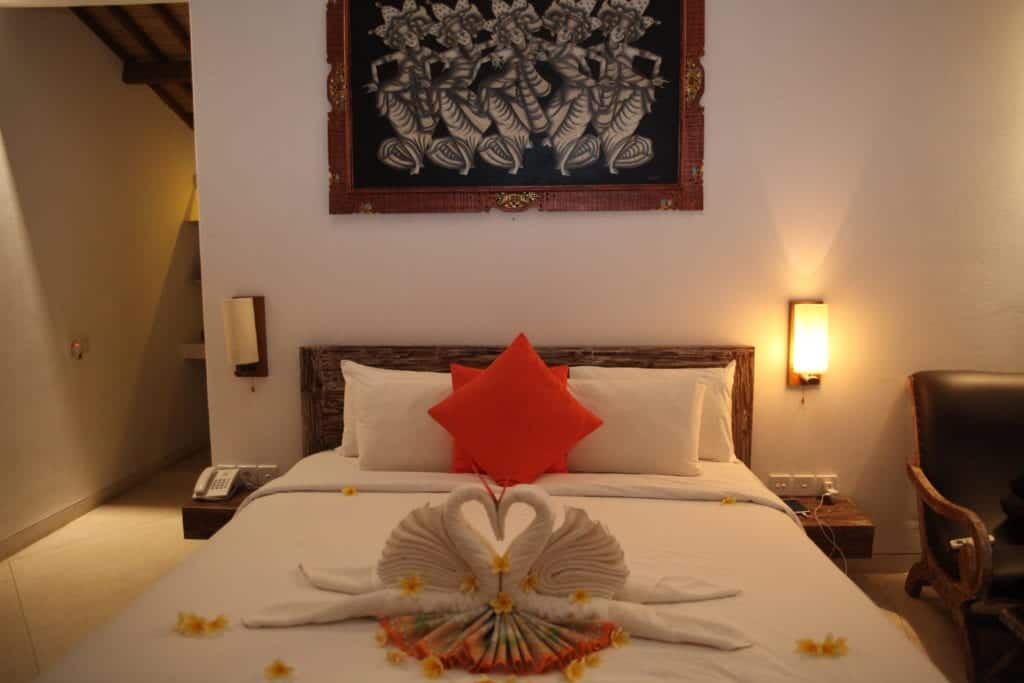 A Safari Experience in Bali
I know I said everything here was under $100, but Mara River Safari Lodge was the only exception and for good reason. This hotel includes admission into the Bali Marine & Safari Park as well as the most decadent breakfast buffet (with a lion). You can read all about Mara River Safari Lodge here.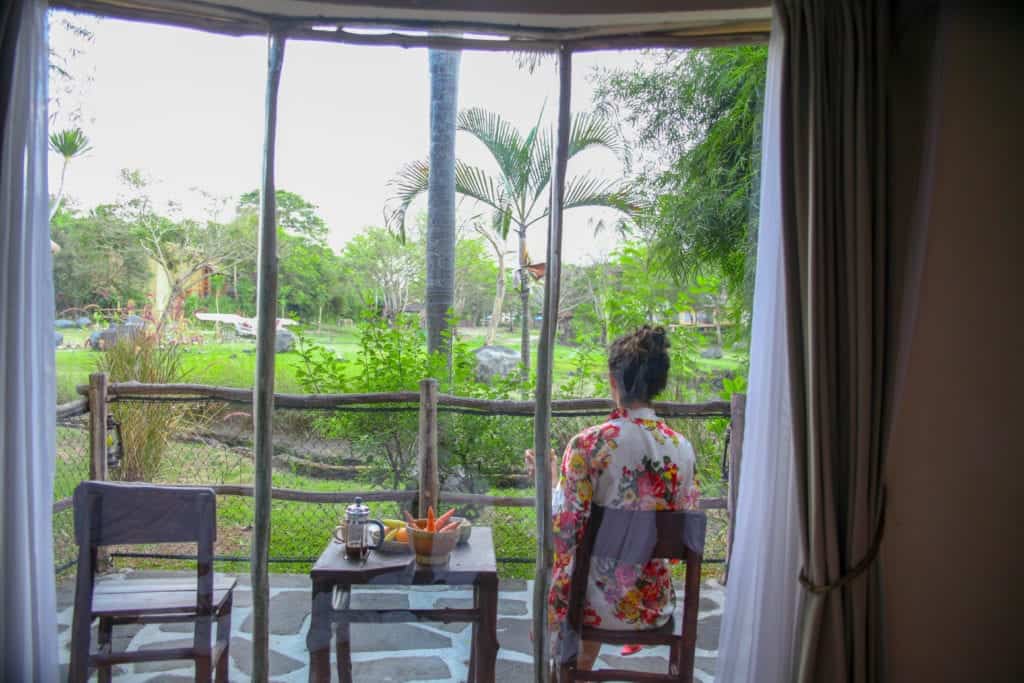 I love that there are many hotels in Bali under $100 and still an incredible value. Hotels in Bali are practically an experience in themselves!