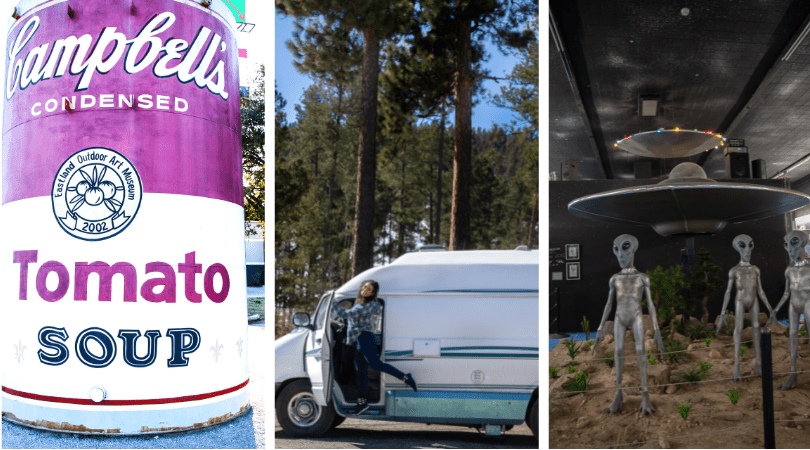 I LOVE road trips! I love watching the changing scenery as you drive down the road. I love the random food spots and quirky road side attractions along the way. Sometimes it's so much fun to simply do the research trying to figure out the best places to stop. It's not about the destination, it's about the journey! I recently planned a road trip from Dallas, TX to Ruidoso, New Mexico for a fun skiing and nature trip. My husband and I packed up our van and headed out for the 8 hour drive. If you're planning a trip from Dallas to Ruidoso, here are my favorite road trip stops! You can hit some up on the way there and some more on the way back!
Discover a Ghost Town
Whenever I find a ghost town along my path I have to stop by! Thurber used to be a thriving mining city in the until 1915 when coal was replaced with oil. People deserted the city and while you may still find a few local businesses, there's not much to showcase Thurber's former glory except for the giant smokestack that tells some of Thurber's history.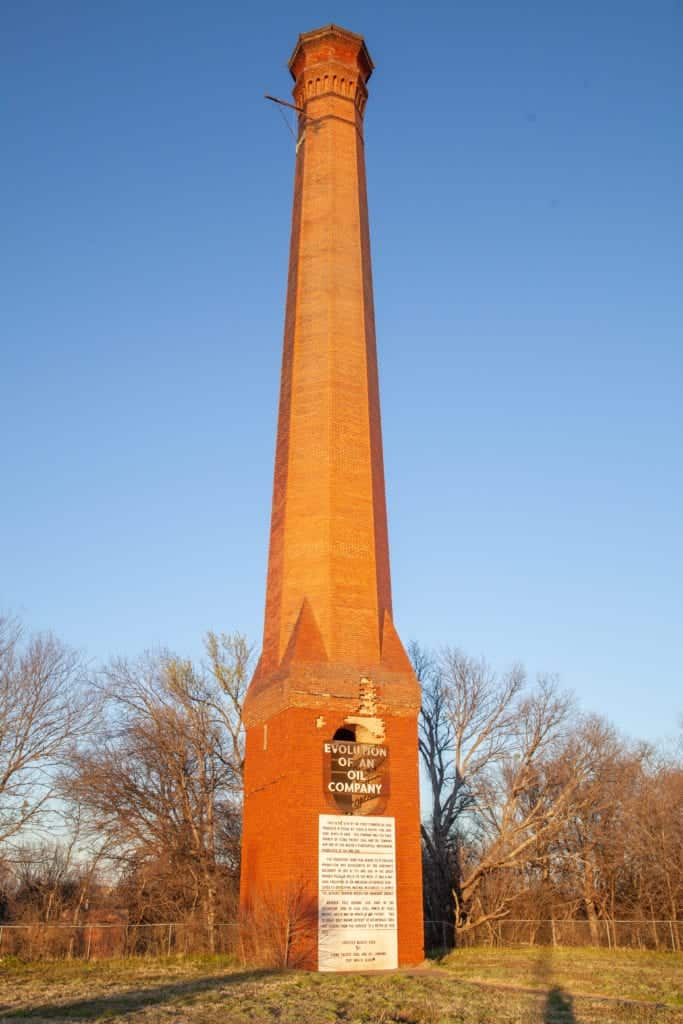 Explore the Free Outdoor Art Gallery in Eastland
Eastland, Texas has fun art pieces around the small town. You can take a break from driving to check them all out or stop by the most famous, a giant Campbell's soup can.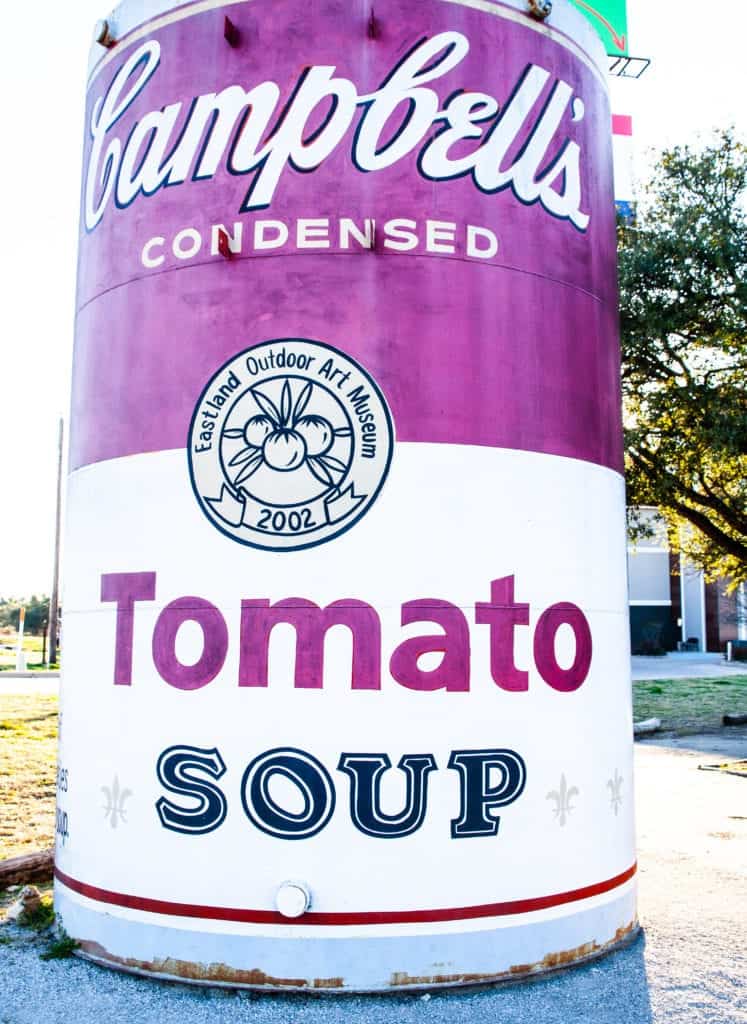 Visit the Fairytale City
Abilene has adorable fairy tale and Dr. Seuss sculptures throughout its downtown and is known as the storybook capitol of America. Stop by Everman Park for sculptures of the Lorax, the Cat in the Hat, and more Dr. Seuss sculptures. Or for more classic fairy tales, head to Adamson-
Spalding Storybook Garden with the Three Little Pigs, Goldilocks, and even some fairy tales I had forgotten about since I was a kid.
Afterwards grab some intense burgers over at Rockin Rollerz. They have a Poppin Johnny with cream cheese, jalapenos, bacon, onion rings, with fire roasted jalapeno ranch. Another unique burger is the Nutty Professor with peanut butter, bacon, potato chips, and strawberry chutney.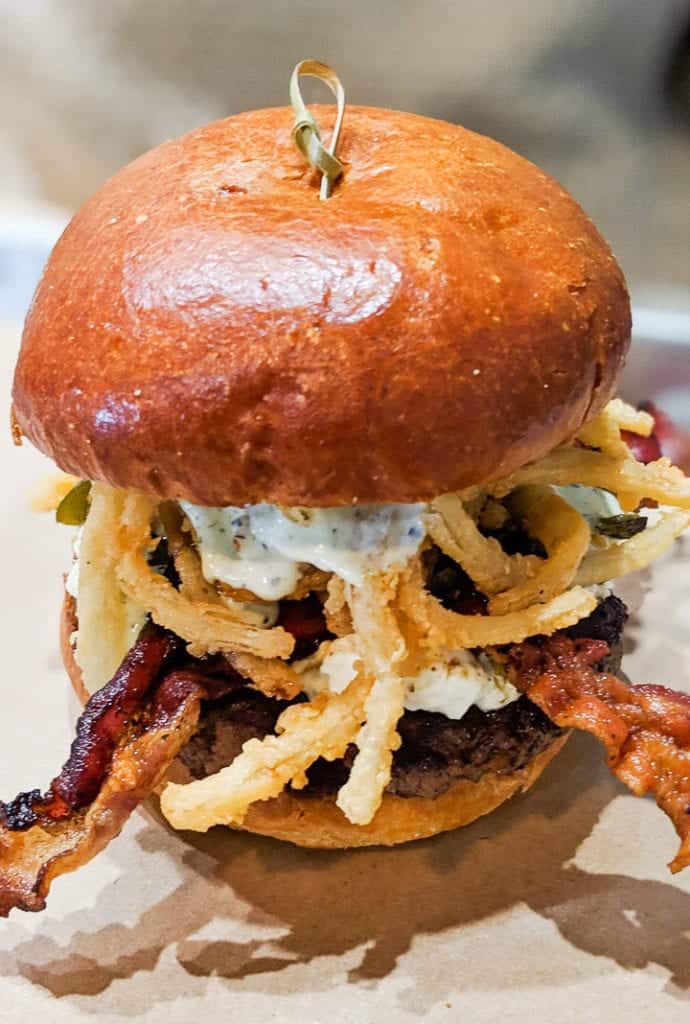 Learn About the WASPS in World War II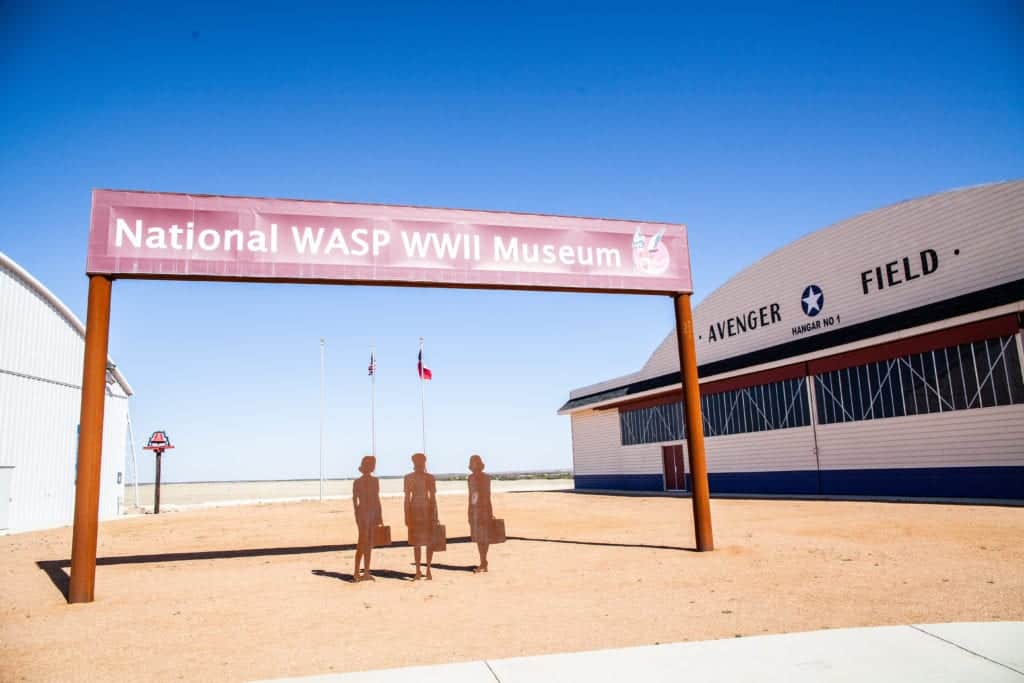 It's not very often that we get to hear about the strong women who played an important role in World War II. At the National Wasp WWII Museum in Sweetwater you can learn about the first female pilots after there weren't enough male pilots during World War II.
Have the Biggest Pancakes in the Most Unlikely Place
As soon as we pulled up to Ponderosa in Snyder, I was a little unsure about this place. It's a motel and restaurant in one with one of the least attractive exteriors. I couldn't imagine staying here, let alone eating here. But don't let looks fool you. You'll be missing out by skipping out on a late breakfast or giant burger at Ponderosa. The team is small and welcomes you as soon as you enter. On the menu the first thing says, "everything on the menu is only a suggestion. If there's something you want, ask." Not something you see from restaurants. I ordered the breakfast plate which came with 3 humongous pancakes, like 15 pieces of bacon (not an exaggeration), hash browns, and several thick slices of ham. I decided to try out the asking policy and got cinnamon and blueberries added to my pancakes. It ended up lasting me 4 meals.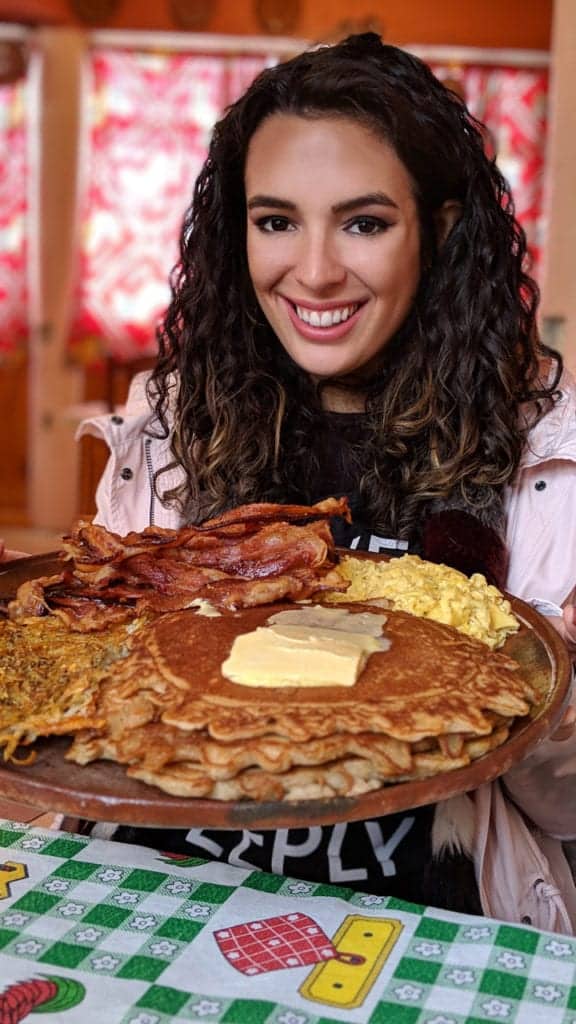 Another fun photo stop is the historic and funky triangle-shaped Sinclair gas station.
Look for UFOs in Roswell
Roswell is famous for the UFO incident and still holds onto its claim to fame with the International UFO Museum and Research Center. Whether you believe in it or not, it makes for a fun and quirky stop.