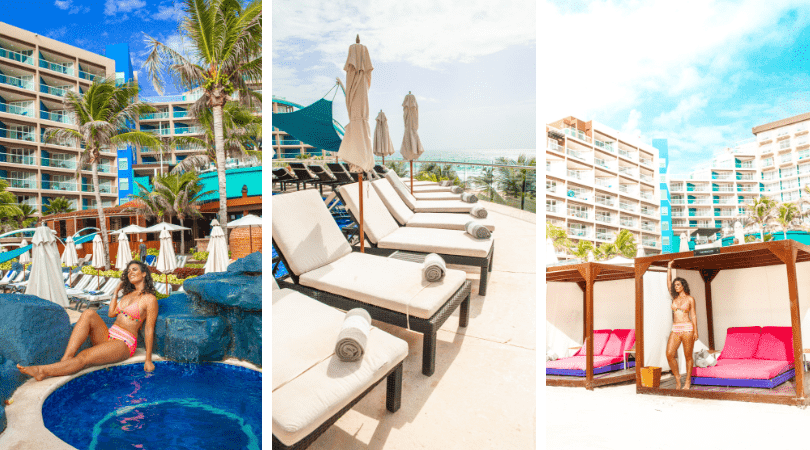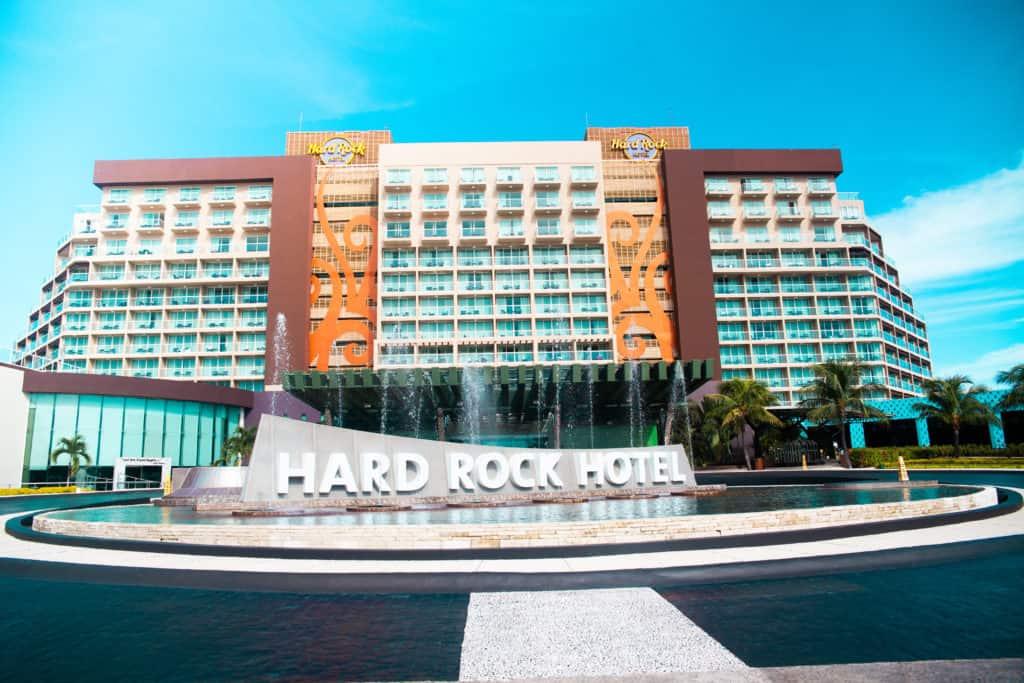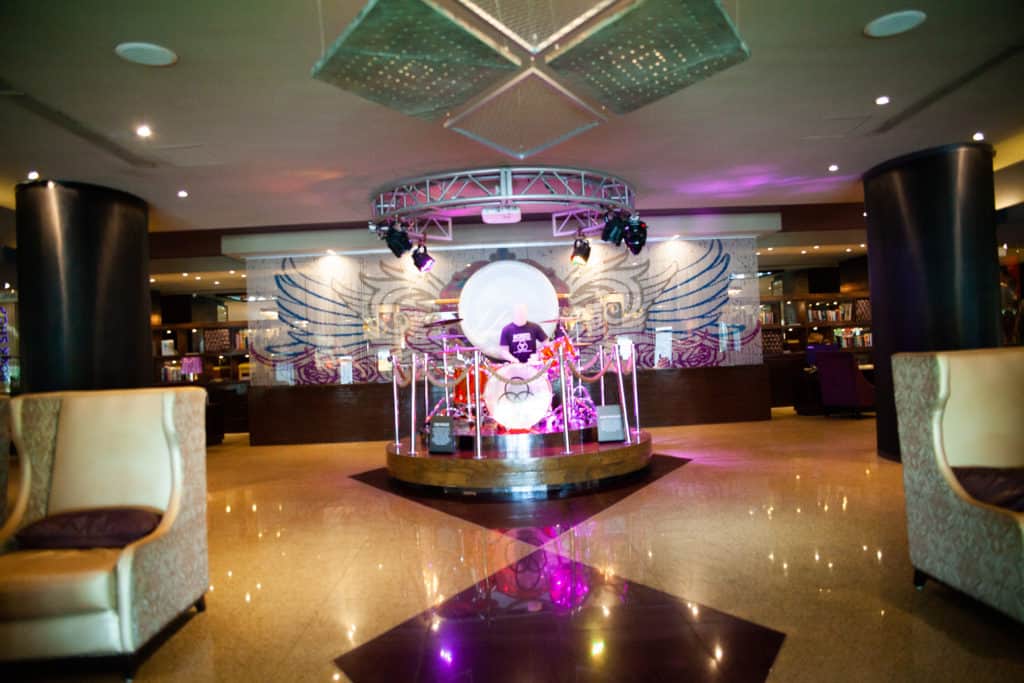 All-Inclusive hotels in Cancun are pretty common, and it can be hard to decide just where to go! However, when looking at places to stay in Cancun, I had several things that I wanted. I wanted amazing food, unique activities, and a beautiful pool (considering I would be spending all day there!) The Hard Rock Hotel Cancun easily fit the bill and went beyond. The little details every step of the way really made our trip special!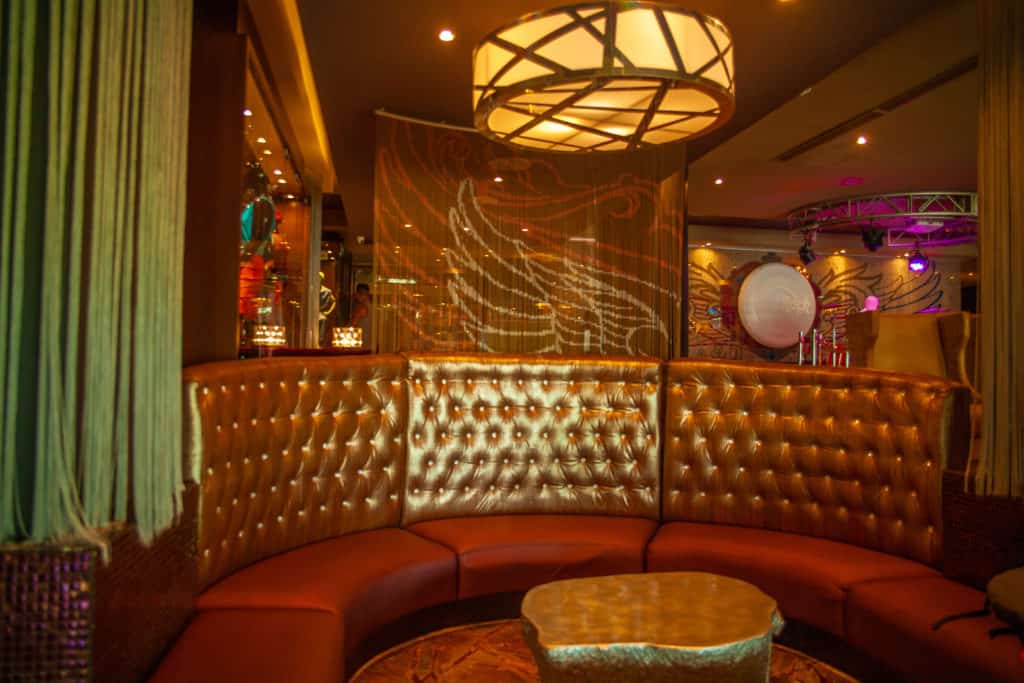 They work really hard to make you feel like a rock star, from the lavish entrance and decor, to the way they were so accommodating! I loved the fun memorabilia all around too! There was always something fun to look at!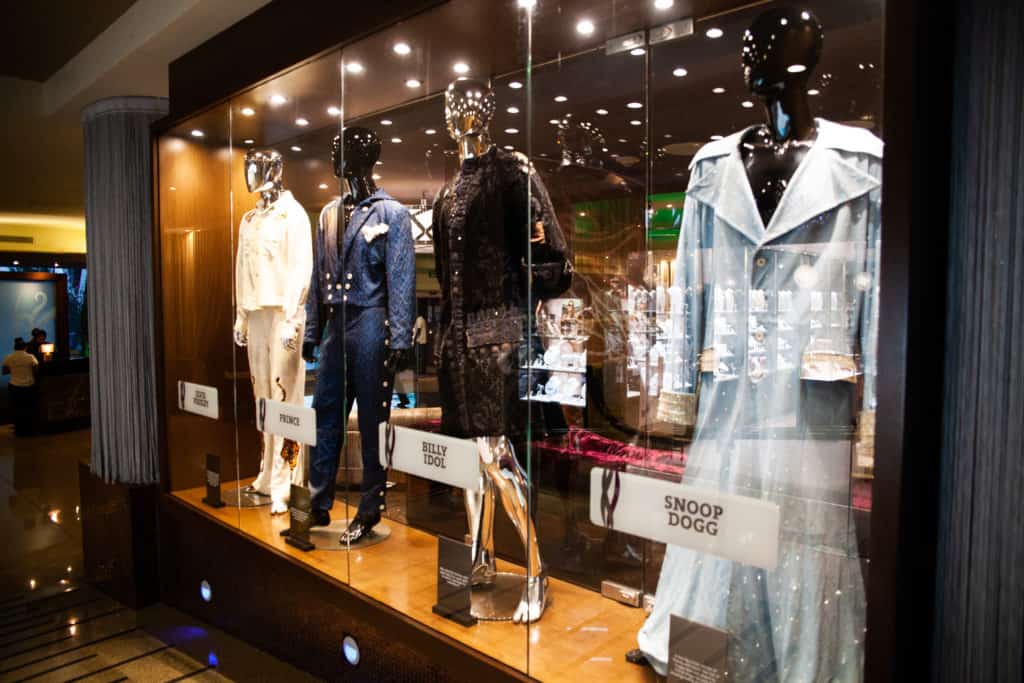 The Hard Rock Hotel Cancun Pool
The pool at the Hard Rock Hotel was incredible! As you can see from the photo below, they had one main pool with two swim up bars. On one side there were often parties, while the right was more relaxed. They had an upstairs pool for upgraded guests. Part of the pool is infinity style, and they have small hot tubs. Overall it was gorgeous!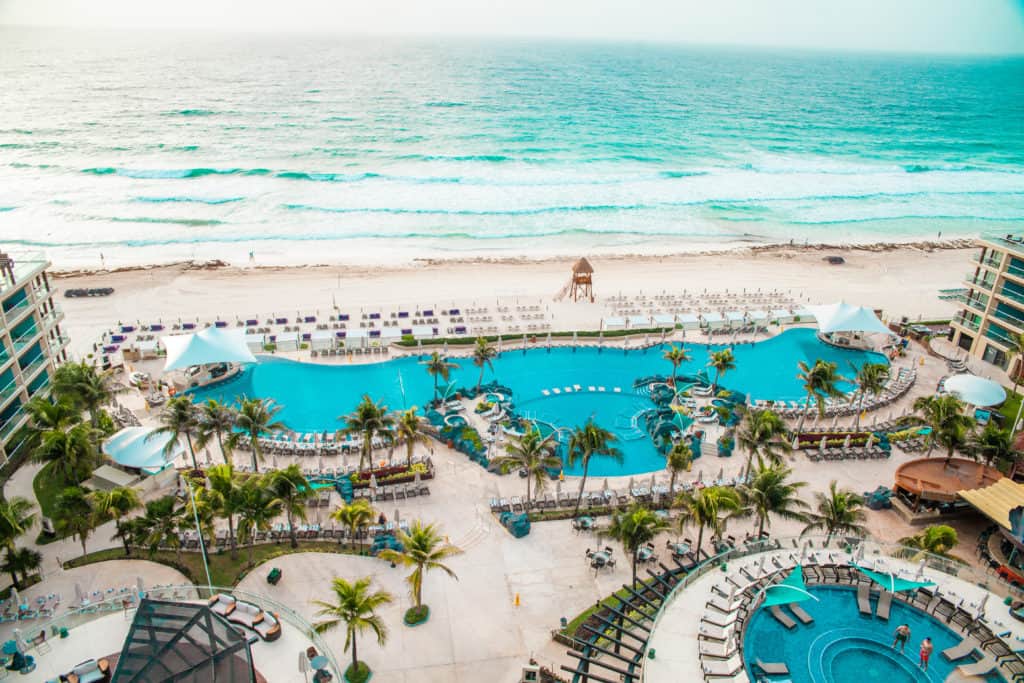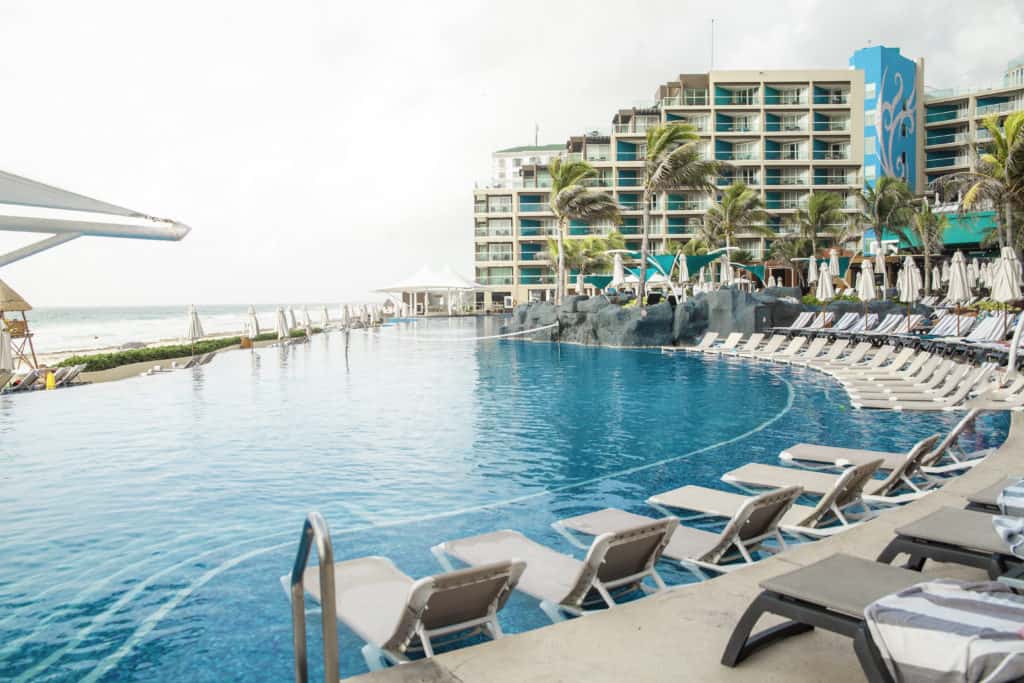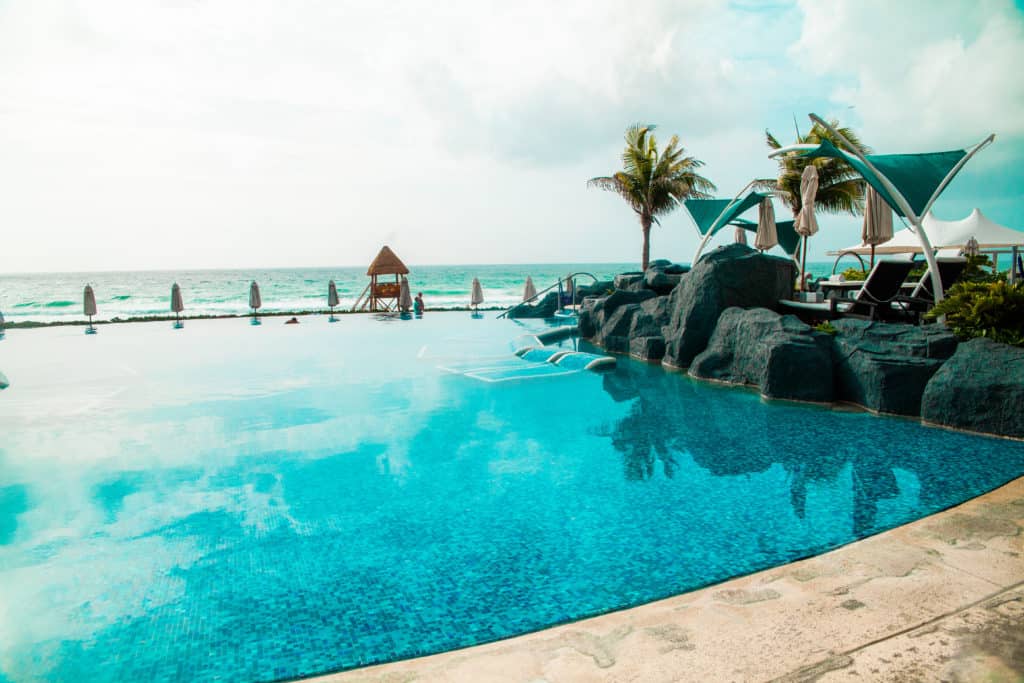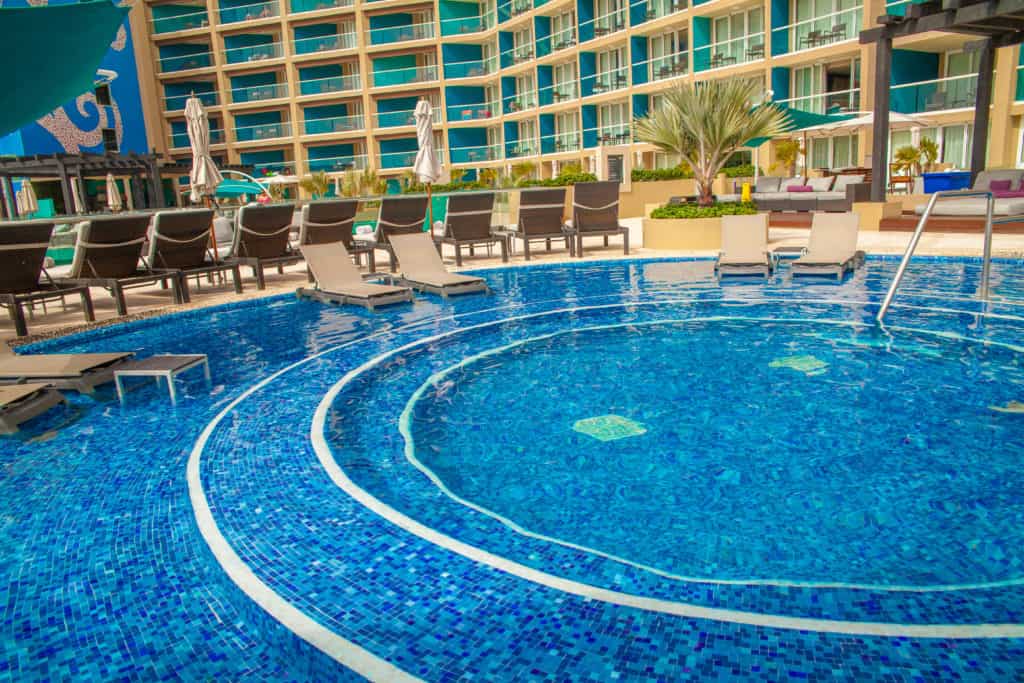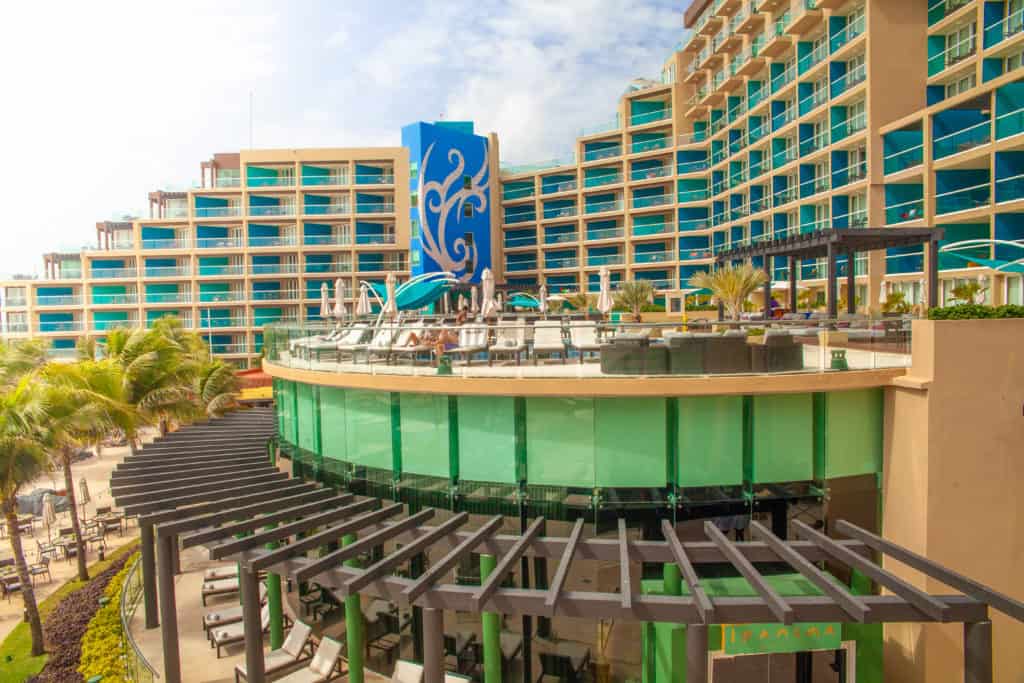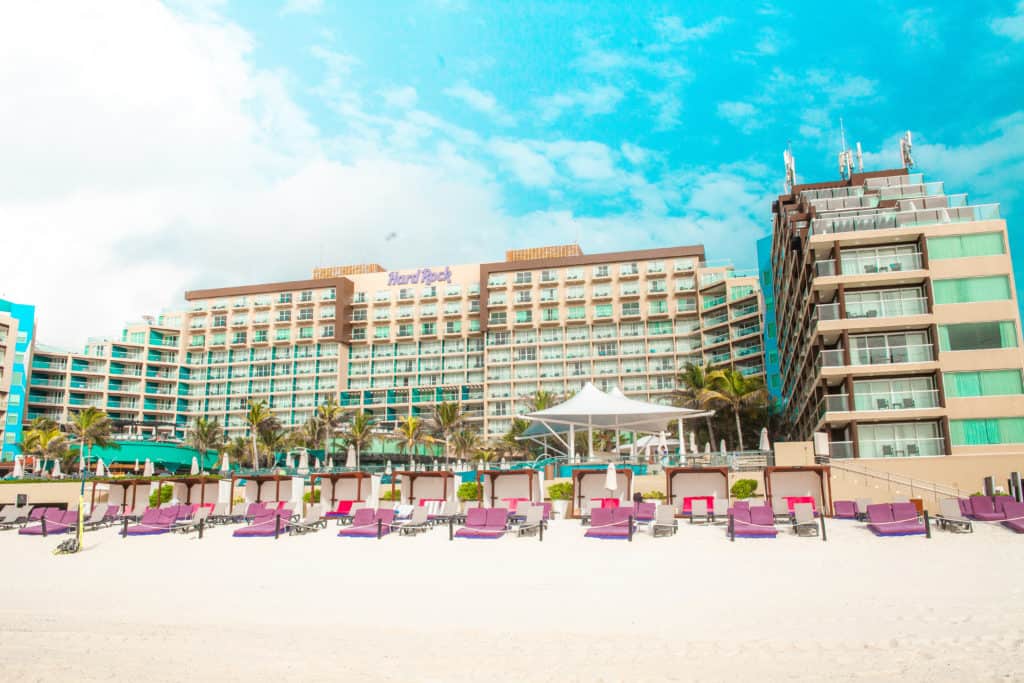 We also had our own private beach area, which was perfect so we weren't dealing with large crowds.
Activities at the Hard Rock Hotel Cancun
You get a weekly activities calendar that is chock full of different things to do! The weekly calendar changes, but you can get an idea here. If you want to get the full experience, I would recommend staying for a week to do everything. One of my favorites was their cooking section where you could learn to make ceviche, sushi, learn to be a mixologist, and more!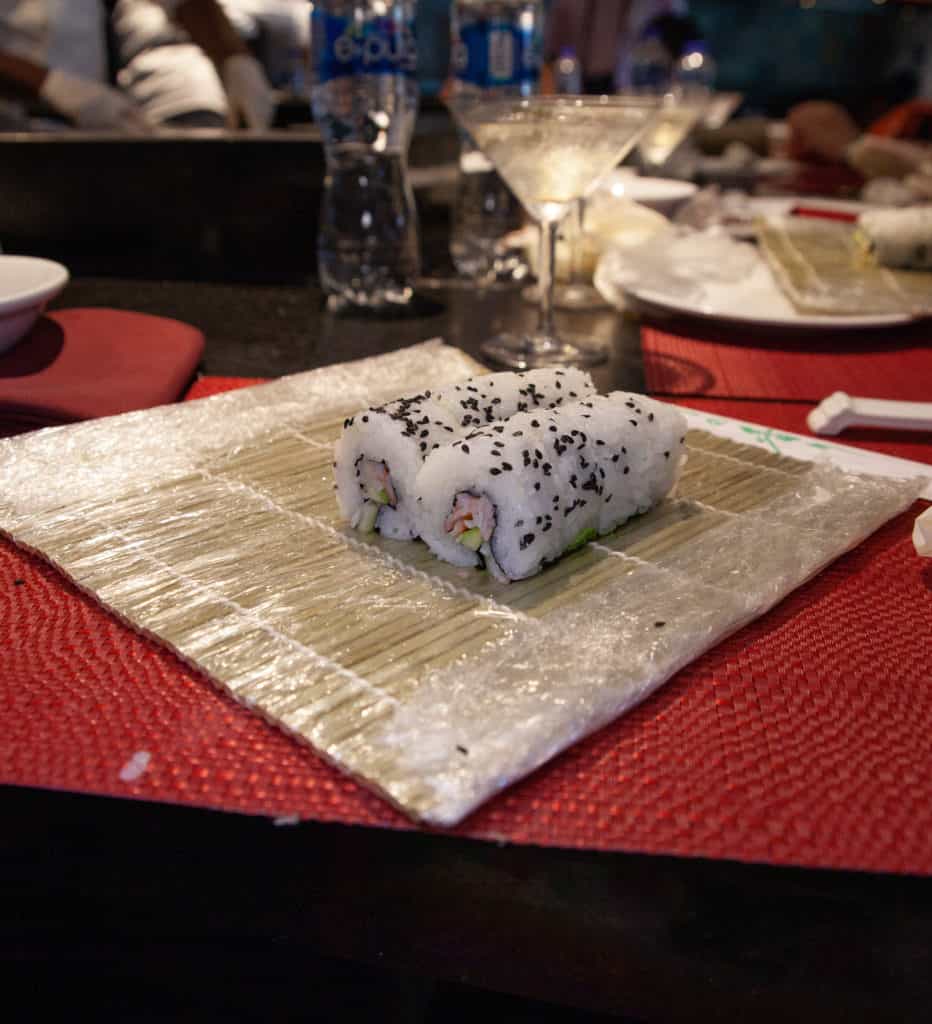 There were also a lot of pool activities from rock concerts at the pool, giant balls, water Zumba, water balloon fights and foam parties!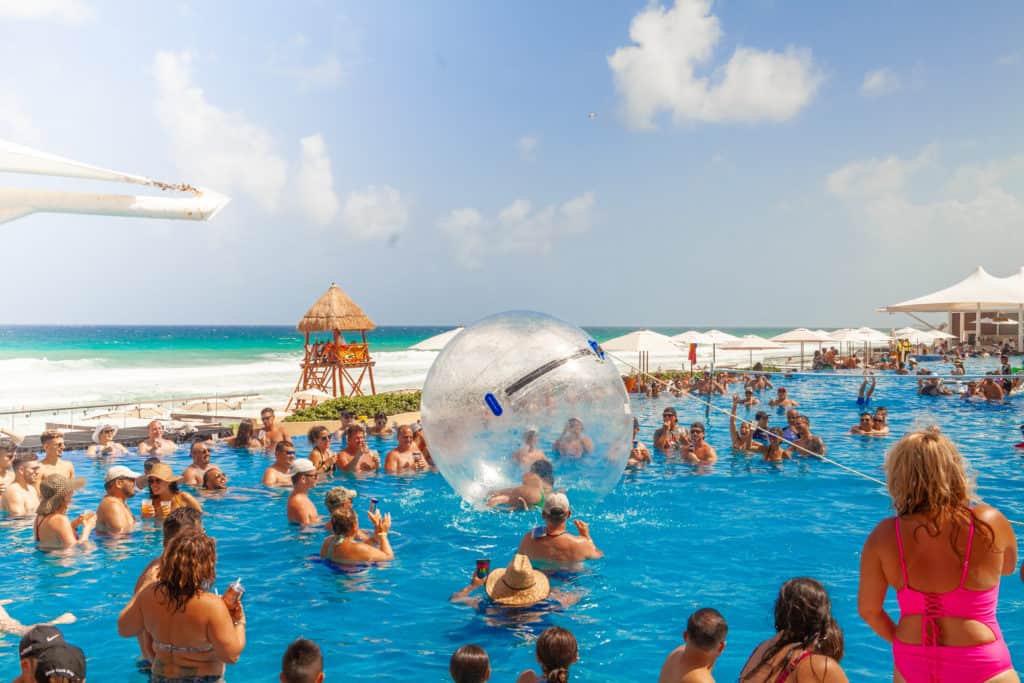 Then every night was a different show. One of my favorites was Michael Jackson with incredible dancing and performing. They also have a rock concert, a Latin show, burlesque show, and a lights & fire show!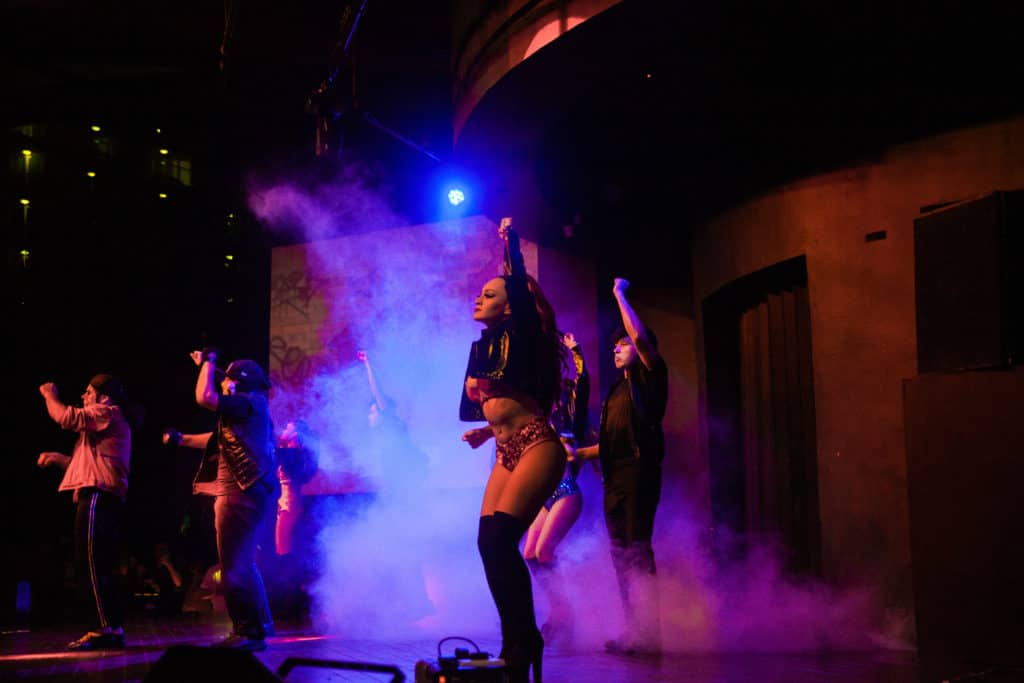 In addition to the weekly activities, they also had a nice little gym with everything you need including Peloton bikes and a few classes throughout the day.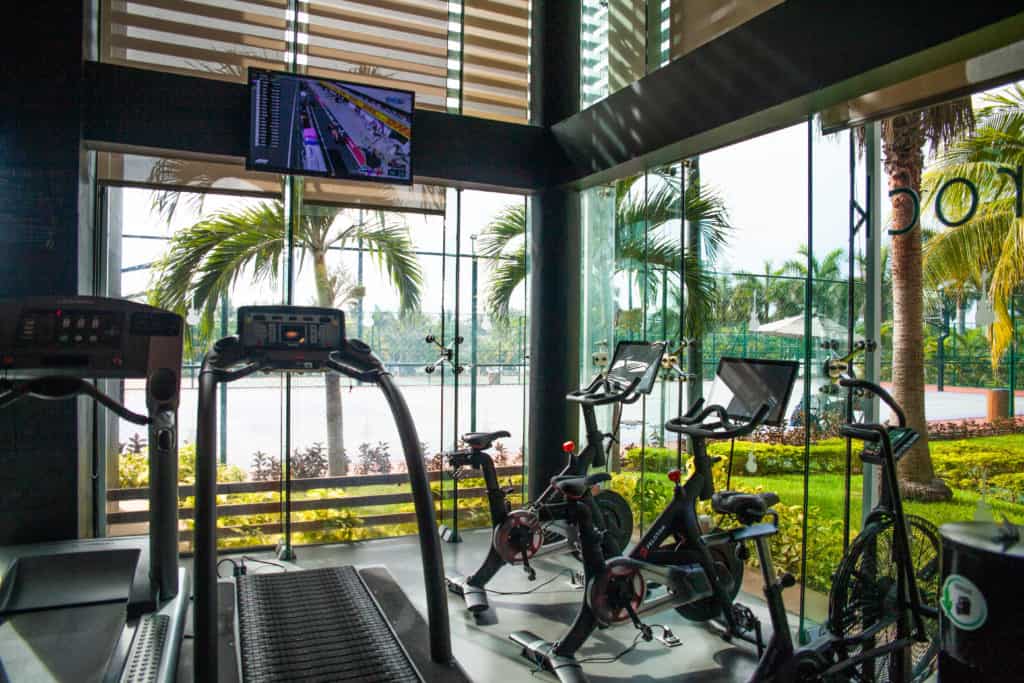 If you're looking for a little relaxation, they have a wonderful spa for massages, manis/pedis, hair, and makeup services. You even get views of the water while you getting pampered.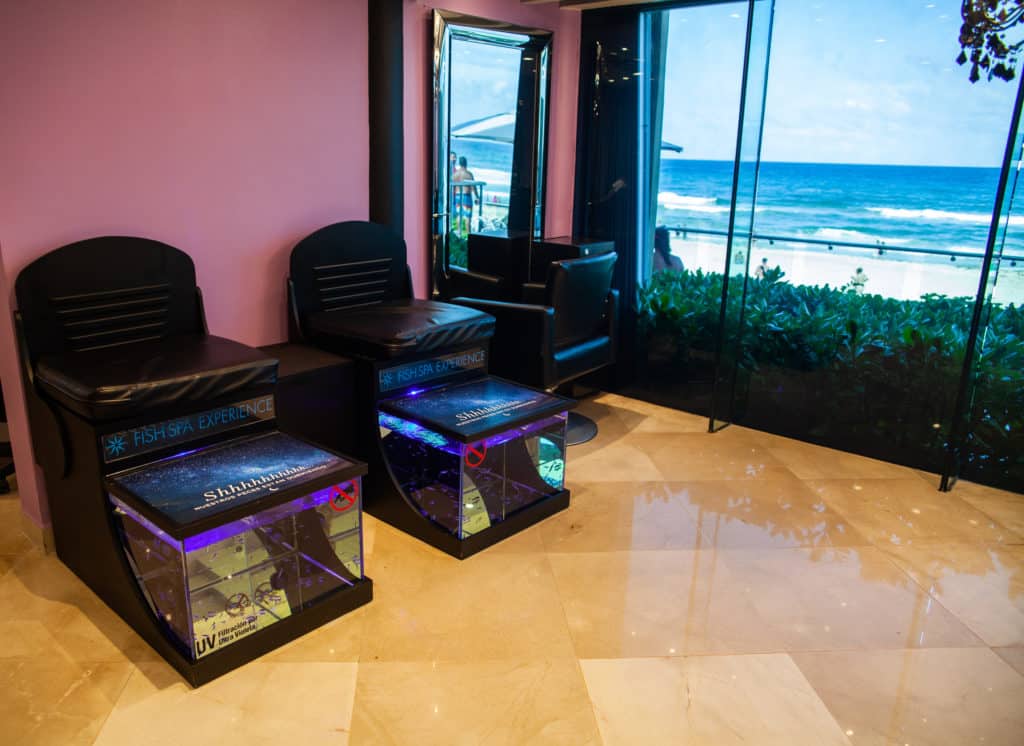 The massages at the Hard Rock Hotel are one of a kind that incorporate music & rhythm for a unique experience.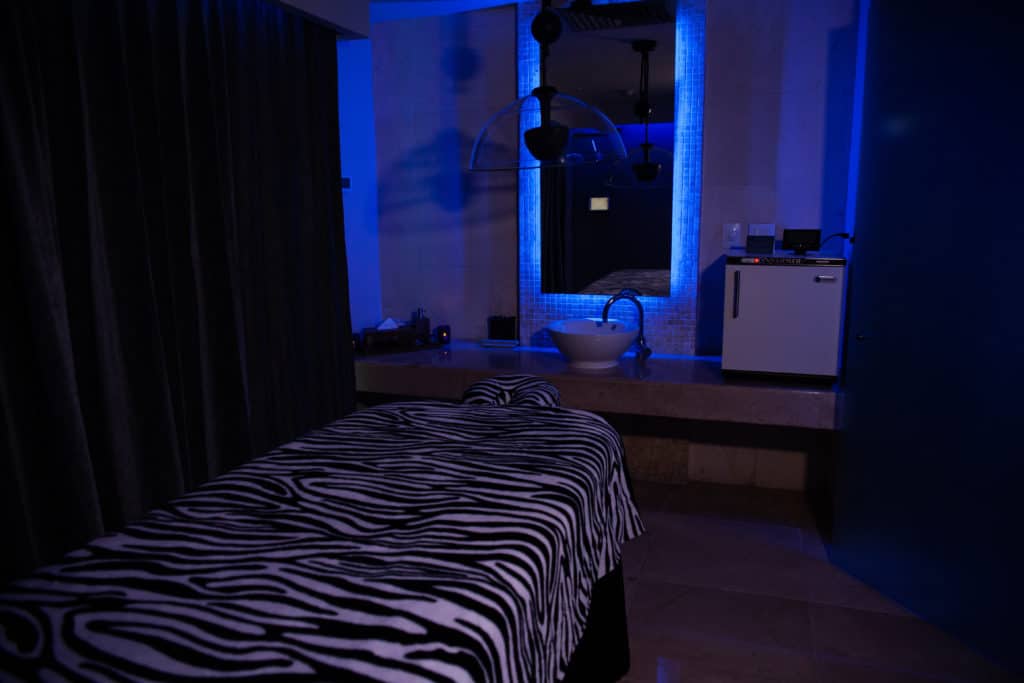 Hard Rock Hotel Cancun Rooms
As soon as we walked into our room, I was so pumped! Beautiful blue walls, a hot tub fit for a rock star, and a view of the sea from our window. Little details like a Nespresso machine, a mini bar (included!), and a beach bag for the beach just really set the tone for being spoiled for our whole stay. On top of all of that, the Hard Rock Hotel offered so many 'extras' to make our stay even more unique. You could ask the hostess for special pillows like a lavender scented one, down feather, and more. They could even bring up a diffuser, and they would put your favorite essential oils in it for energy or tranquility. They even have guitars available for you to use to live out your rocker dreams. The Hard Rock Hotel Cancun really thought of everything and then some!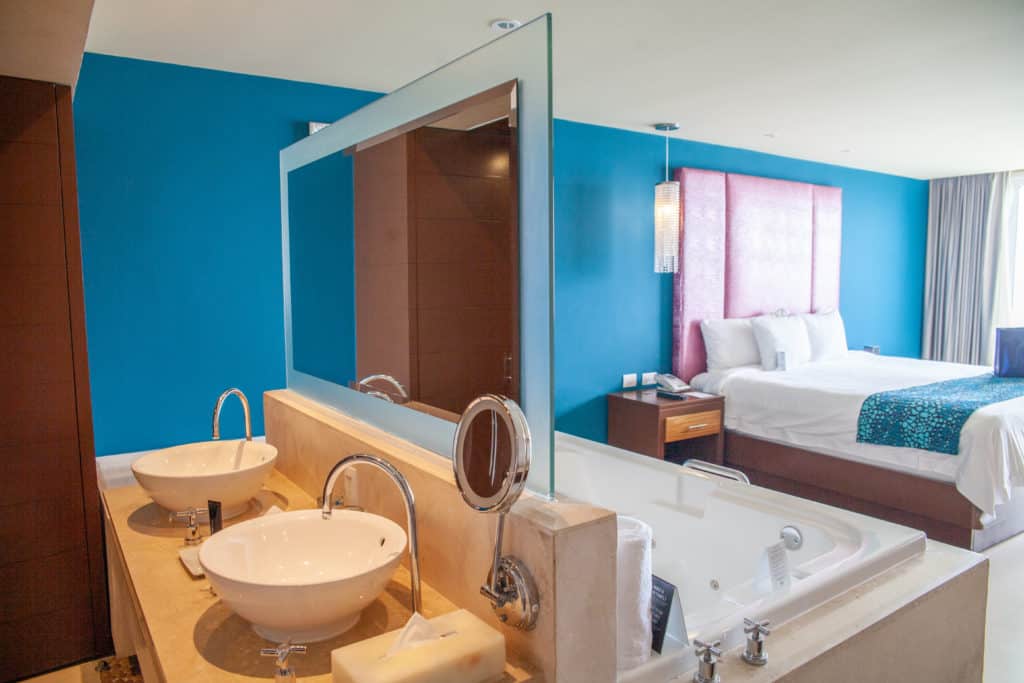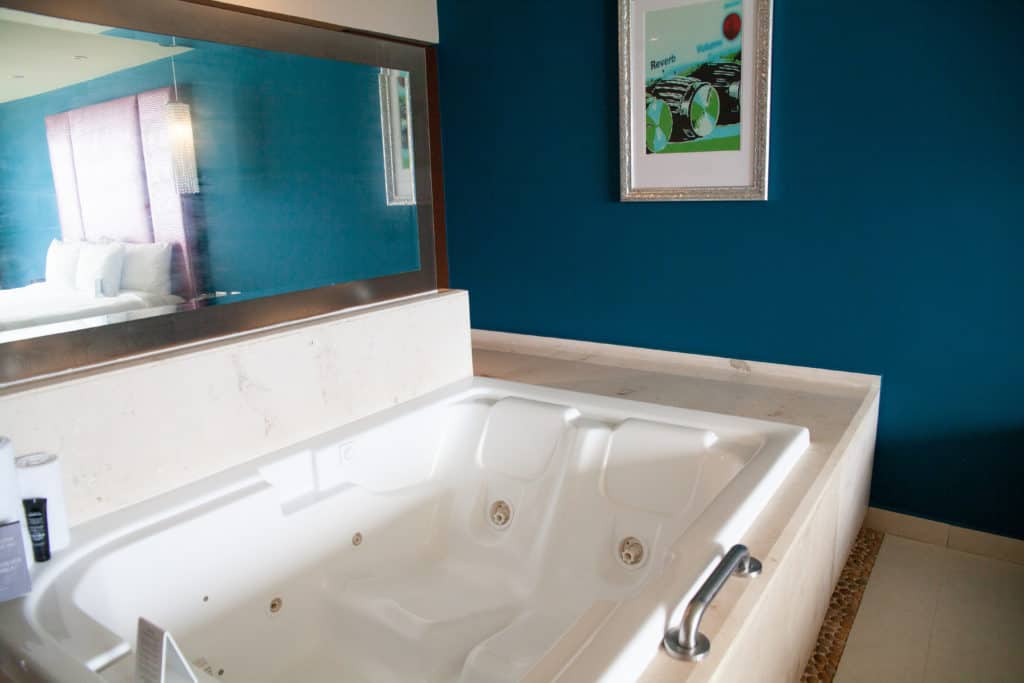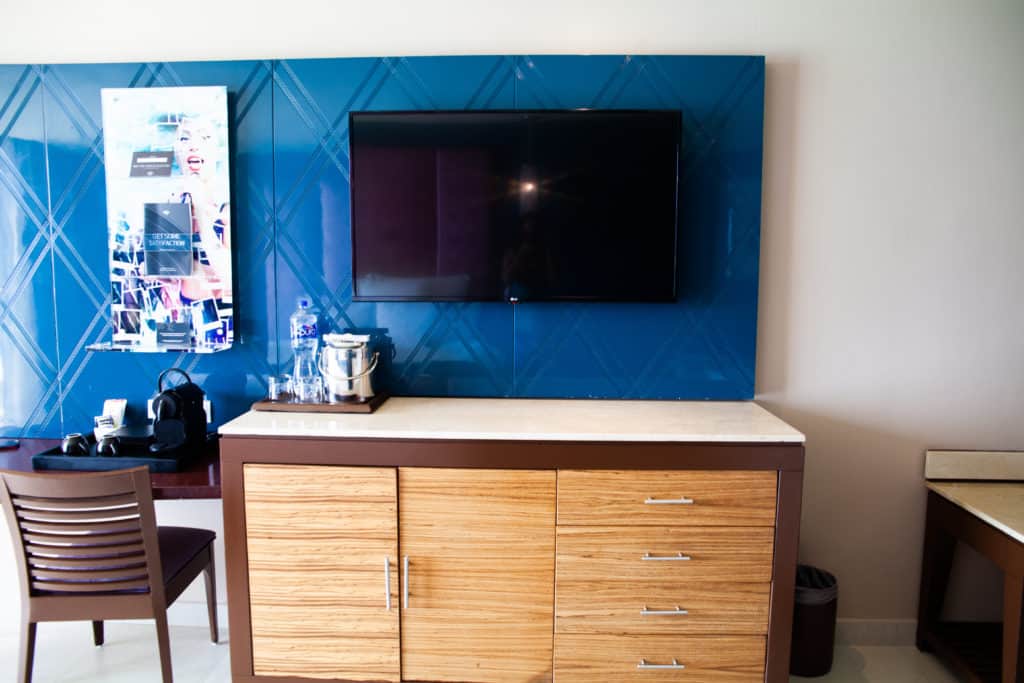 Eating at the Hard Rock Hotel Cancun
After seeing many of my friends visit all-inclusive hotels in Cancun and having sub par drinks/food, one of my priorities was great food and drinks. With a Brazilian steakhouse, hibachi grill, room service, fantastic buffets, and more, the Hard Rock did not disappoint. I had to dedicate a whole post to the dining options at the Hard Rock Hotel Cancun because there were just SO many amazing options.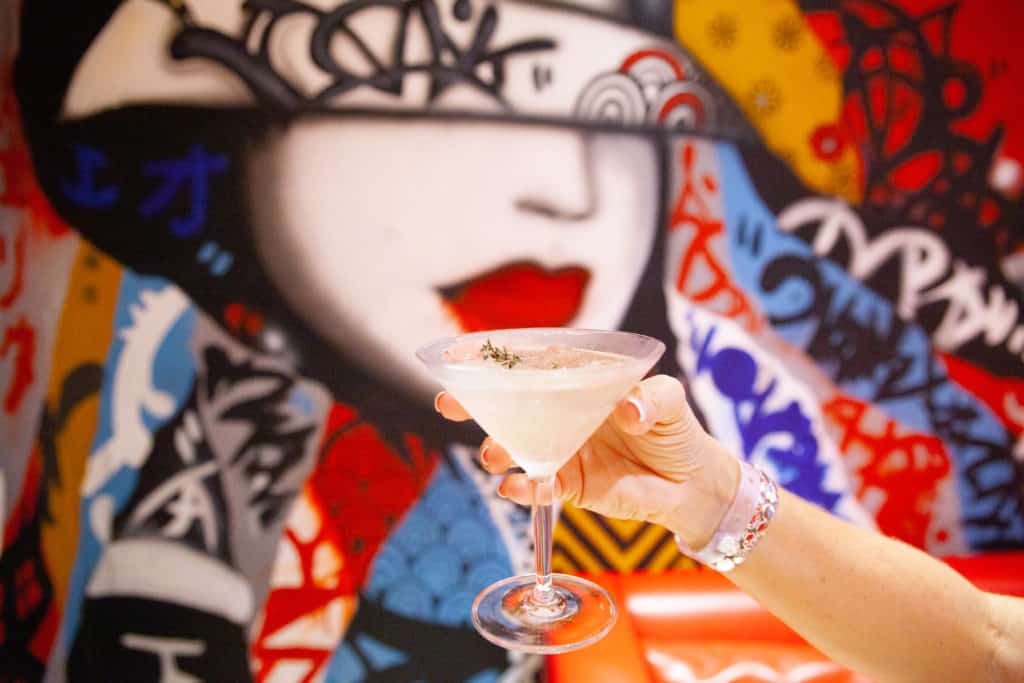 As far as drinks, they had a menu of special rocking cocktails that you could order (my personal favorite was the AC/DC) and the bartenders were able to make just about any standard drink, so your options were not limited. Each restaurant also had a custom drink to fit the area like the sake cocktail at Zen, the Asian restaurant.
Hard Rock Hotel Cancun For Kids
Can I go back to being a kid so I can hang out at the kids area at the Hard Rock? But for real, the Hard Rock Hotel does such a good job to make sure the kids are taken care of. The one thing I wasn't able to get a picture of was the kids pool as it was being cleaned, but their pool alone was enough to keep the kids occupied with water slides, waterfalls and more!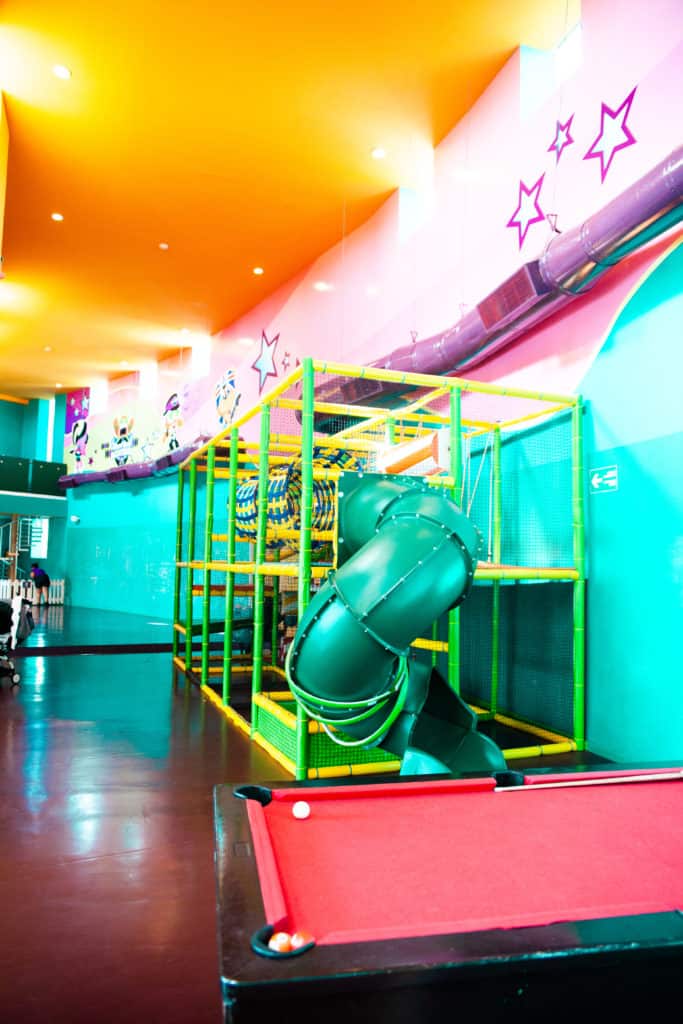 They have themed rooms like a little beauty/ballet kitchen area, a construction zone, and more.
However, I think the part the kids will like the most is all of the activities they have planned for the kids from 8AM-8PM everyday. Things like face painting, cooking classes, painting, and more. You can see one of the past schedules here.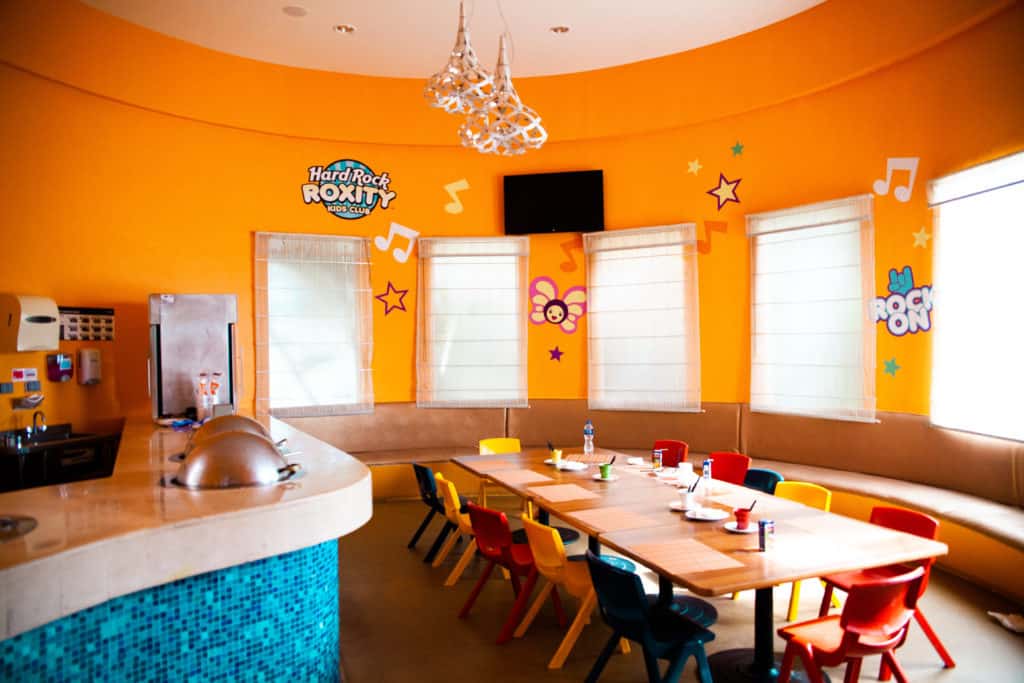 Hard Rock Hotel Limitless All Inclusive
If you're staying at the Hard Rock Hotel, one perk you can opt into is the Limitless All Inclusive. I was a little confused at first, but thought I would explain it for everyone. At the Hard Rock Hotel, there are quite a few upgrades such as massages at the spa, going on excursions, beach sunset dinners, and even shopping at their jewelry store. If you're someone who typically likes to indulge in these activities this is an awesome program. Essentially, rather than paying full price, you pay 'a tip' which is 25% of the value. So if you wanted to indulge in a $240 spa service you only pay $60 for the tip or if you want to purchase a nice necklace that's normally $100 you can get it for $25. You can also use this service as much as you want, so it can easily add up to quite a bit of savings.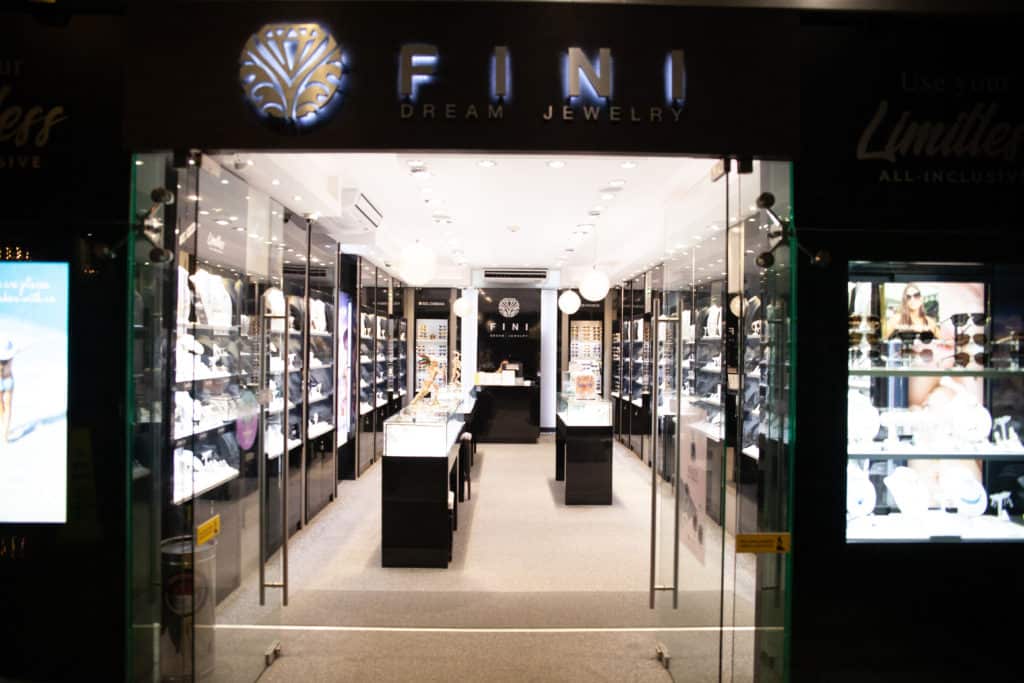 Hard Rock Hotel Cancun Final Thoughts
There is no doubt that anyone who stays at the Hard Rock Hotel Cancun is going to have a rockin' time. From activities, food, relaxation, and the pool, the team has created a memorable experience, and there's always something going on. I loved all the additional details that make the Hard Rock Hotel unique with the little rock star details throughout, rock concerts & performances, and everything else that made it more than just a typical all-inclusive experience.