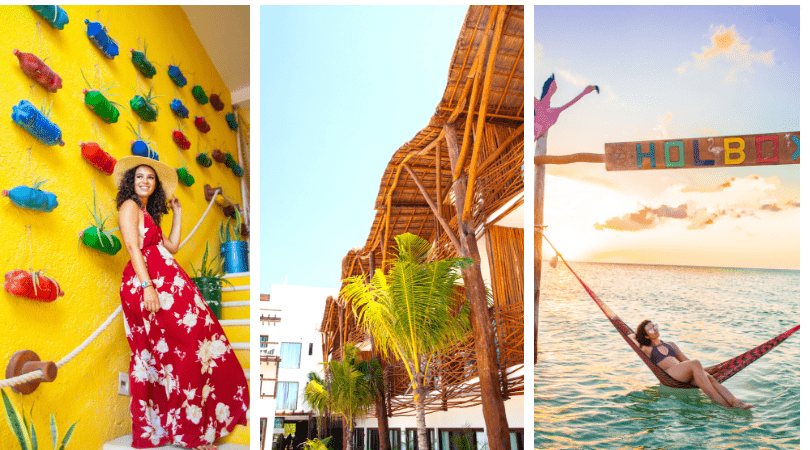 If you thought Cancun was paradise, then you will be enthralled with Isla Holbox, a short trip from Cancun that will capture your heart!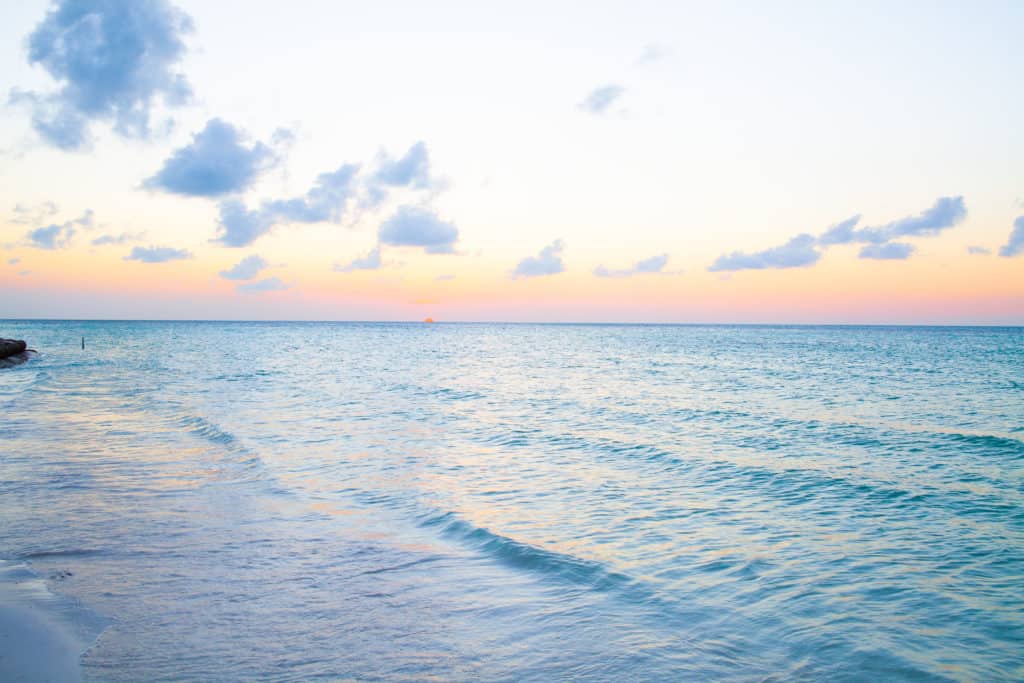 Want to be more prepared before your trip? We've been using the Rosetta Stone app! It has 5-10 minute lessons all on your phone with visual and audio cues to help you learn quick! Join Rosetta Stone now and get 50% off your lifetime subscription!
How to Get to Isla Holbox
One thing that might worry people about visiting Isla Holbox is the issue of getting there. However, it's actually pretty easy and there are multiple ways based on time and options. It's about a 2 hour trip total and so worth it for the beautiful island and serenity you experience once you are there! Head here to read how to get to Isla Holbox.
The Beauty Of Isla Holbox
The beauty of this 26 mile island is that while it's not hard to get to, because it's not a direct flight, there is so much unspoiled beauty. There are no cars on this island and the clear blue waters are filled with only a few people. Isla Holbox has everything you need for a fun vacation without the crowds. At the time I went, Mystique Blue Holbox was the last resort to open its doors, meaning that Isla Holbox is dedicated to the sustainability of the island and the avoidance of overcrowding.
Paradise in Isla Holbox
We had the pleasure of staying at the boutique Mystique Blue Holbox, an eco-friendly boutique resort right along the beach.
Everything about Mystique Blue was incredible! The infinity pool overlooking the beach, the tropical airy designs of our room just steps away from the pool and beach, and the incredible service that made sure we felt special. The resort only has 38 rooms, meaning you're more than just a number and the staff aren't so overwhelmed that they can't help you out!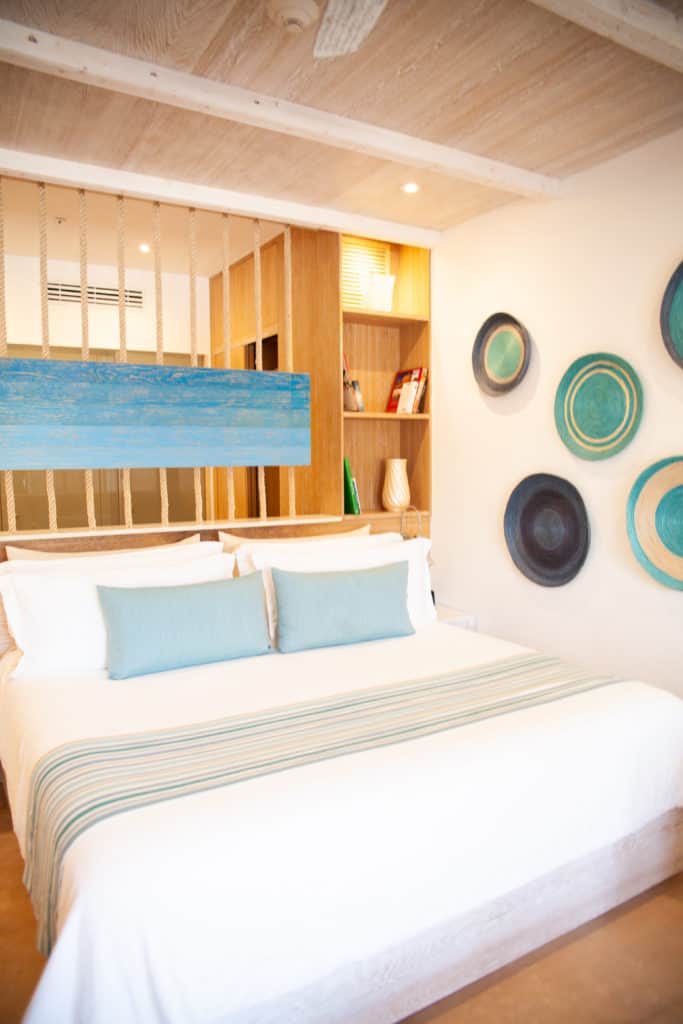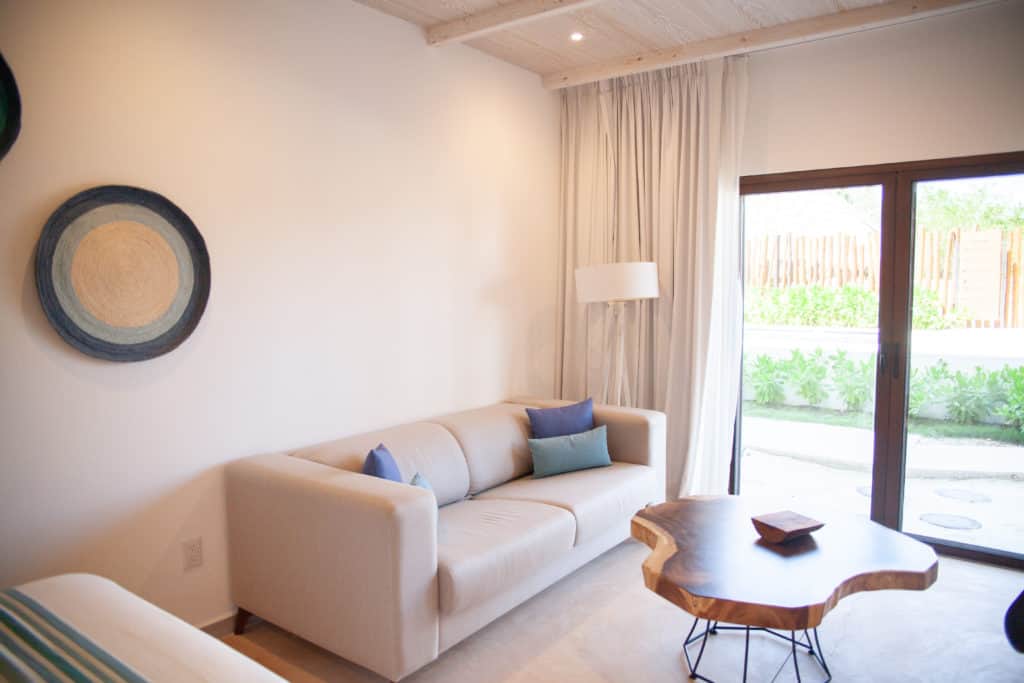 Isla Holbox is famous for their lobster dishes so we enjoyed the craft lobster quesadillas, lobster pizza, lobster aguachile, and just plain delicious lobster.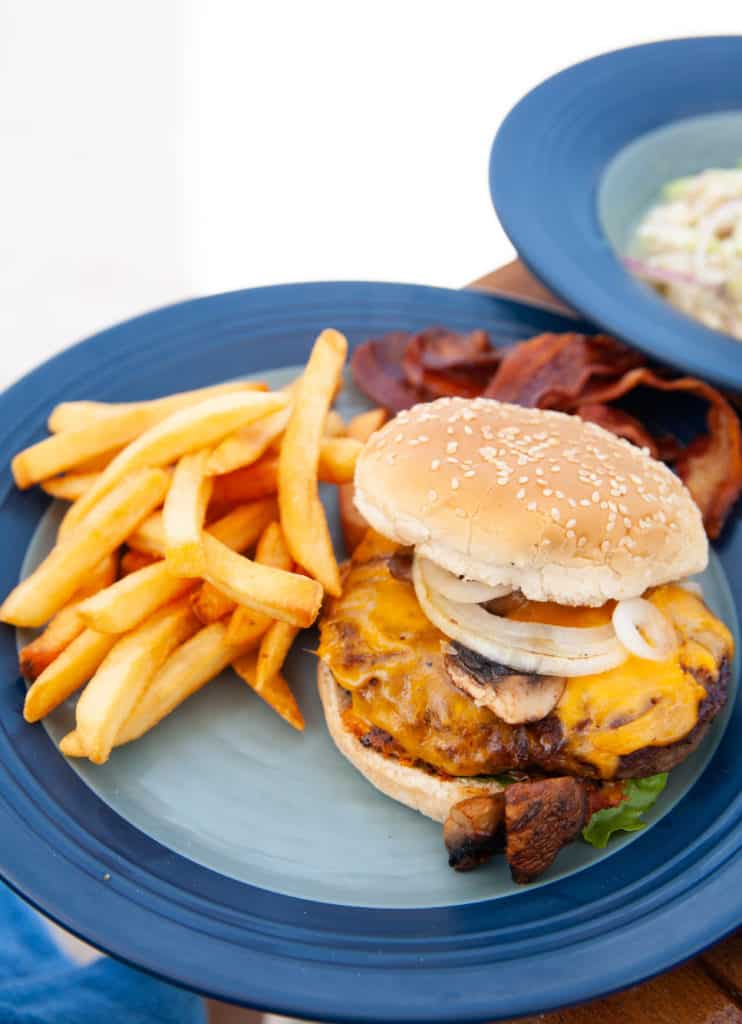 Daily we enjoyed lounging on the practically empty beach, while enjoying delicious food, staring into open waters. We weren't bothered by random vendors coming up to us, and we rejoiced in the tranquility of the ocean and singers that performed daily.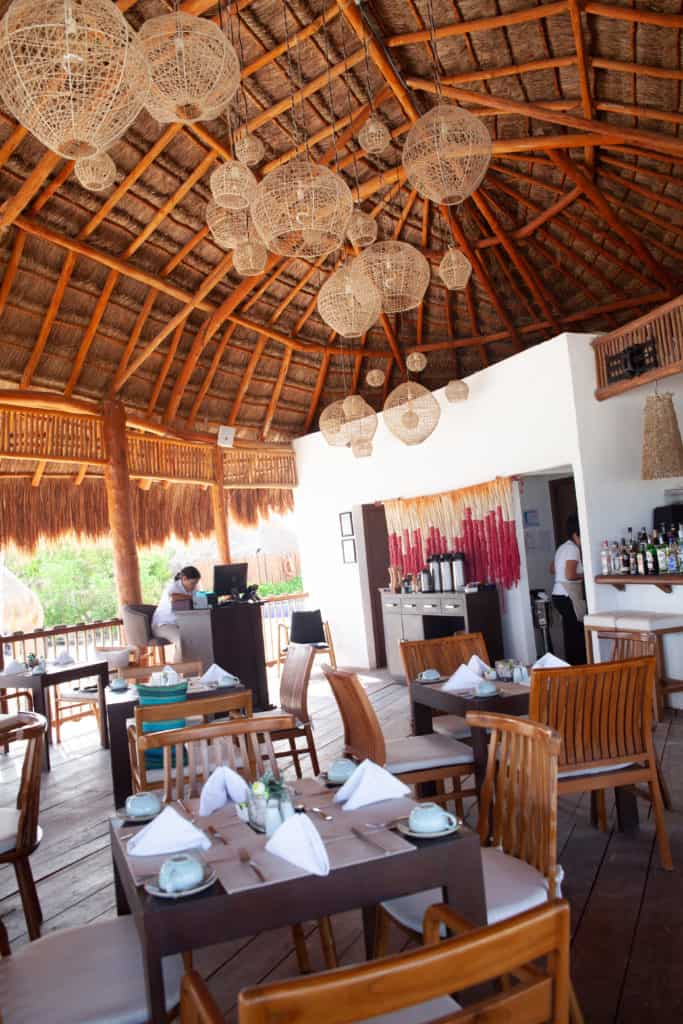 Plus Mystique Blue offers some beautiful activities on the island.
Massage on the Beach
Take in fresh sea breeze and view of the ocean with a massage.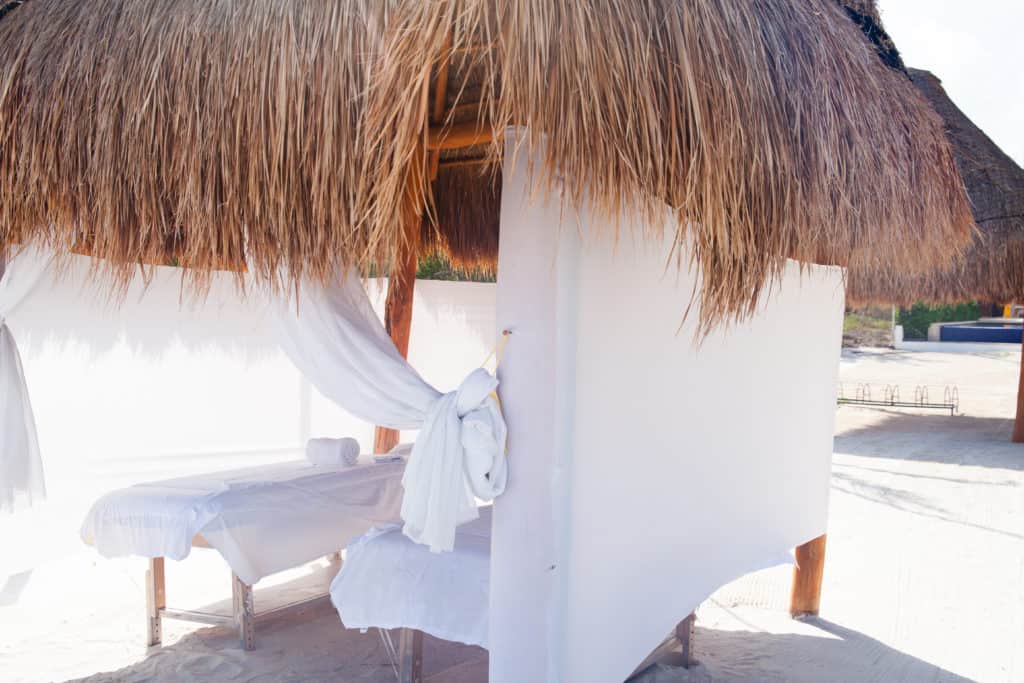 A Romantic Dinner on the Beach
Enjoy a glass of wine as the sun sets! And yes the sunsets are always this colorful!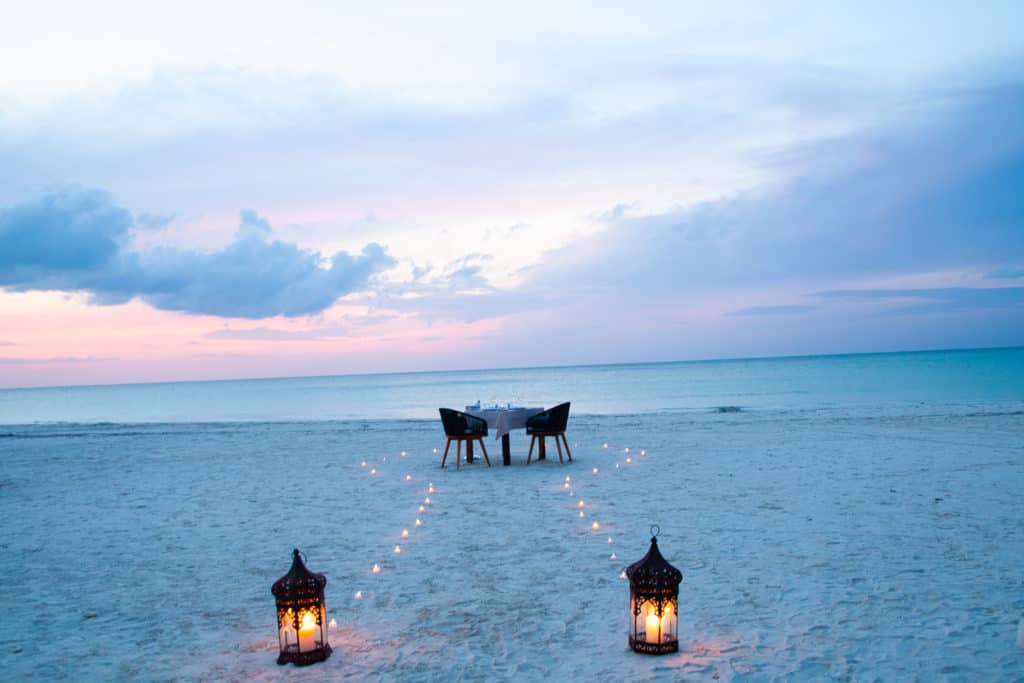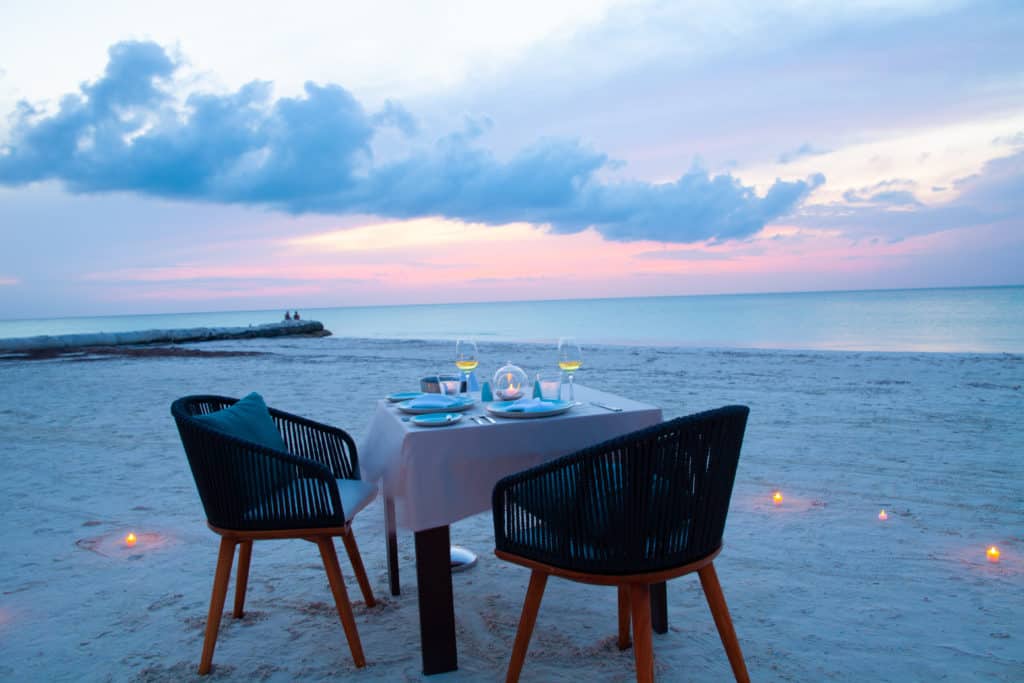 Things to Do in Isla Holbox
This magical Island is unique for all of the incredible things you can do!
Walk Through Downtown
The town itself is small but full of color. You can find bars serving up drinks on wooden swings, eat your way through Mexican and seafood, and discover local goods. It's an experience just walking through!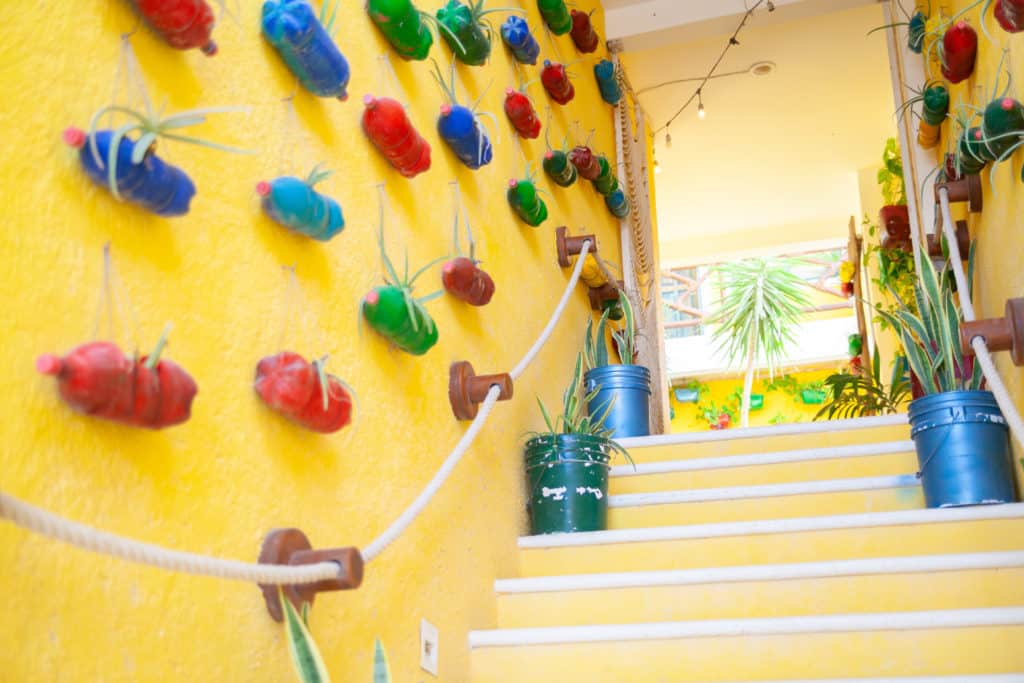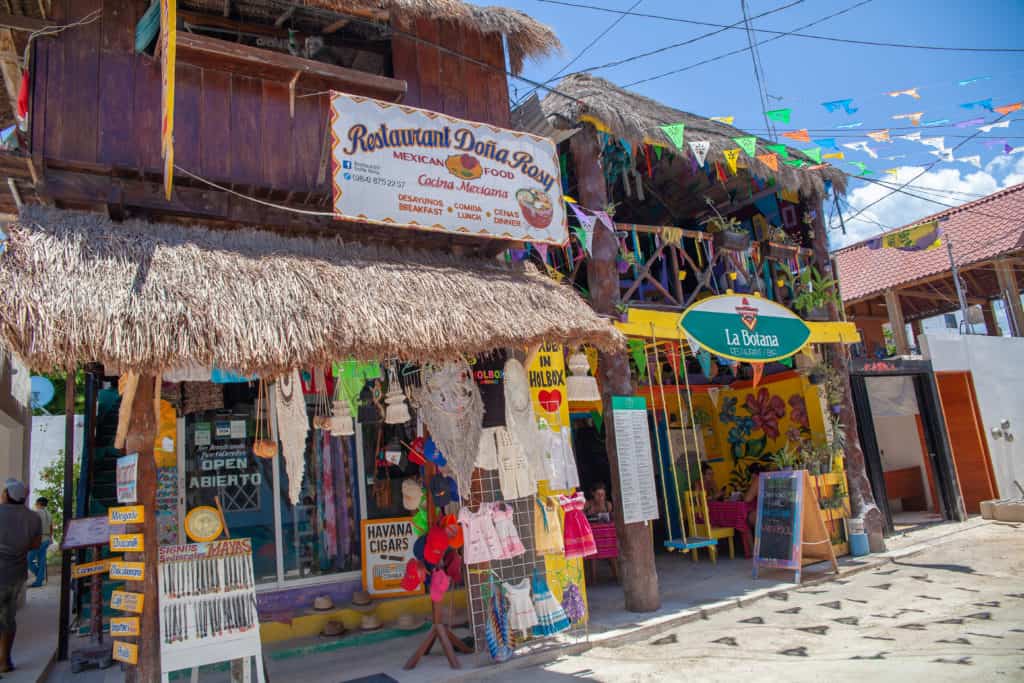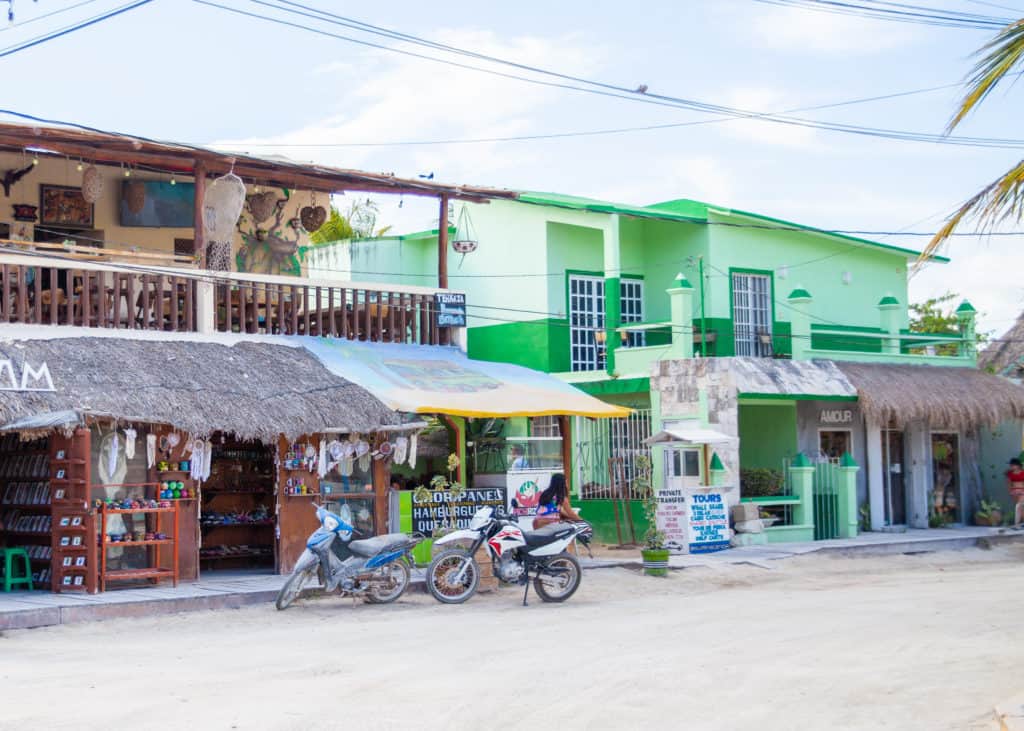 Swim With Whale Sharks
You can actually go snorkeling next to these giant creatures! Swim with whale sharks on one of the tours for an experience like nothing else.
Hang Out With Flamingos
The flamingos hang around the mangroves where you kayak or walk so you see them up close.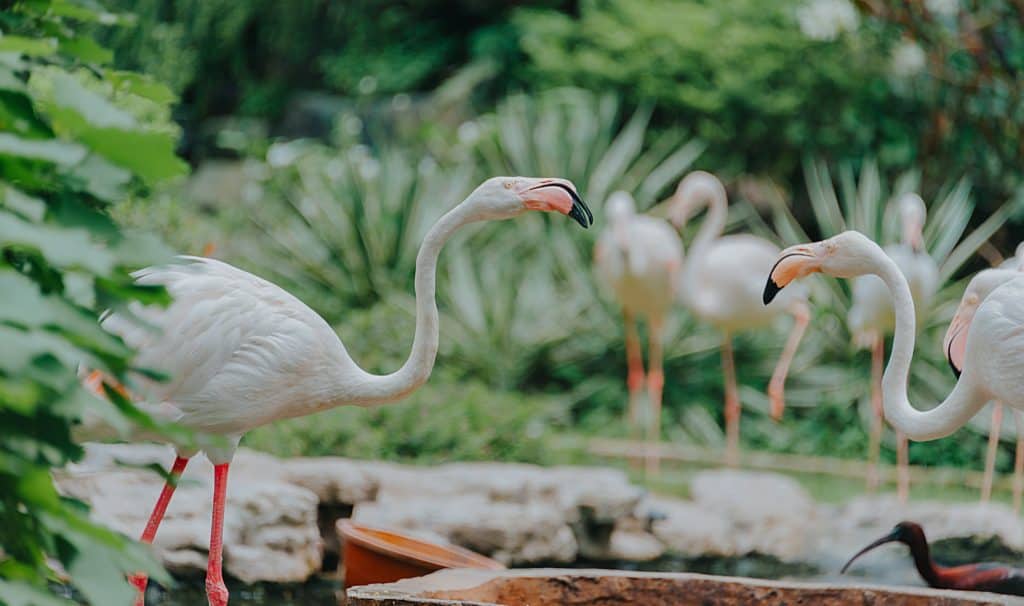 See the Bioluminescence
Like fireflies in the water, or that scene from Life of Pi, the bioluminescence is something unimaginable until you see it with your own eyes.
Isla Holbox Recap
Isla Holbox quickly captured my heart. The vibrant small town and peaceful beach life pulled me in so that I never wanted to leave. I could have stayed for weeks if my schedule had allowed, and my husband and I joked about cancelling our plane ticket. If you're looking for beach side tranquility and magical things to do, Isla Holbox is the perfect spot.