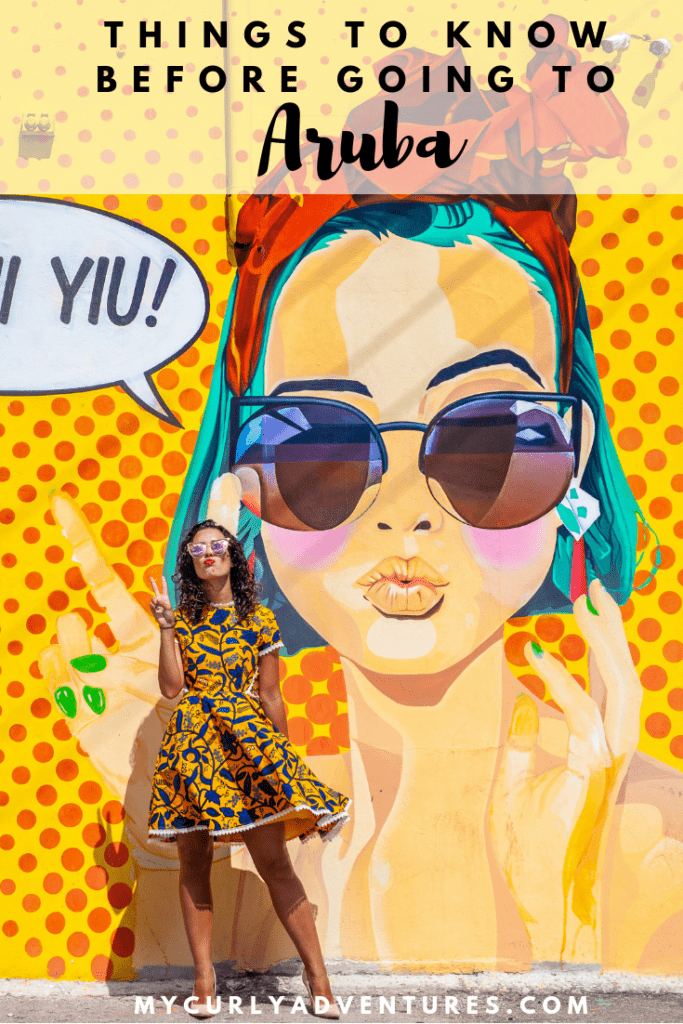 If you're planning a trip to Aruba, you know you're already in for a good time! I had such a blast going to Aruba, but there were so many questions I had, so I decided to put a list of things to know before going to Aruba that I hope will help you!
The residents speak Dutch, Papamiento, Spanish, and English! So many languages. I wish I knew that many languages! All of the tourist staff spoke English, and there was only one time where I used Spanish to speak to a woman at a convenience store. Overall, there's not much of a language barrier.
While they do use their own currency, I found that most places would prefer to take American money or only had American cash. It's good to have some coins, but we hardly needed it. Additionally, the ATMs generally dispense in their currency. We thought the ATMs were broken, but it turns out they just didn't have US dollars in them.
Aruba is only 19 1/2 miles so you can drive up and down the island fairly easily.
Public transportation in Aruba is great although it took us a minute to understand. I've explained the situation in a separate post to explore the different options you have when it comes to driving.
Aruba has more than 70 nationalities on the island and so you get a mixture of different cultures (and food!)
As far as prices, I found that most things such as food, spas, etc. were priced similar to what they would be in the states.
Aruba is a Dutch colony.
Aruba's tap water is clean to drink!
The outlets have adapters for American items so you don't have to worry about a converter.
If you're going to Aruba because you want to see the penguins, the best option is to book a night at the Renaissance who owns the private island. It costs $125 per person and you have to get there early (they told us 5AM) if you don't stay there. So book yourself a room and enjoy the island and flamingos.
This island is windy! That's one of the first things people note when they first arrive in Aruba.
When it comes to cities, there are 3 major cities: Noord, Oranjestead, and San Nicholas. Noord is where all the high rise hotels are, and Oranjestead is where all the lower hotels are. Both are the main tourist bases. After that, there is the city of San Nicholas. There are things to do in San Nicholas and just a couple of hotels, but not too many tourists come to the area.
Carnival is HUGE in Aruba. While we've all heard about the Carnival in Brazil, you can have all the Carnival fun with huge costumes, dancing, and parades right in Aruba. Consider booking your trip in February-March for the fun!
Even if you don't go to Carnival, there are so many other fun festivals! Make sure to check the Aruba calendar to see what's going on!