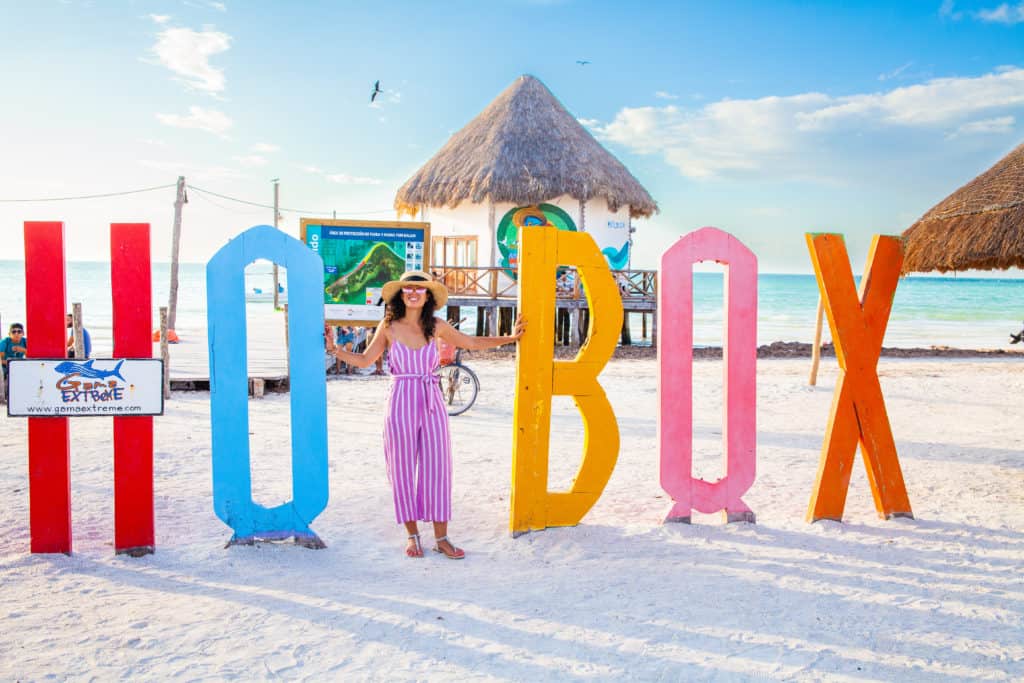 One thing that might worry people about visiting Isla Holbox is the issue of getting there. However, it's actually pretty easy, and there are multiple ways based on time and options. Essentially you have to find a way to get to the small town of Chiquila and then take a ferry to Isla Holbox. It's about a 2- hour trip total and so worth it for the beautiful island and serenity you experience once you are there! Plus don't forget to read my guide to Isla Holbox.
We only had a short trip, so we went with Nexus Tours who arranged the transportation to Isla Holbox. As soon as we exited the airport, they were there with our names, got us into a van, drove us to Chiquila, purchased our ferry tickets, and had a driver ready for us on the other side. If you're looking for the easiest option, I would go with Nexus.
If you are looking for a more affordable way to get to Chiquila you can book a ticket through Busbud for about $16 per person. Make sure to check the times because they generally depart in the morning so if you'll want to schedule an early flight or arrange to stay in Cancun for a night. The bus ride is about 3 hours.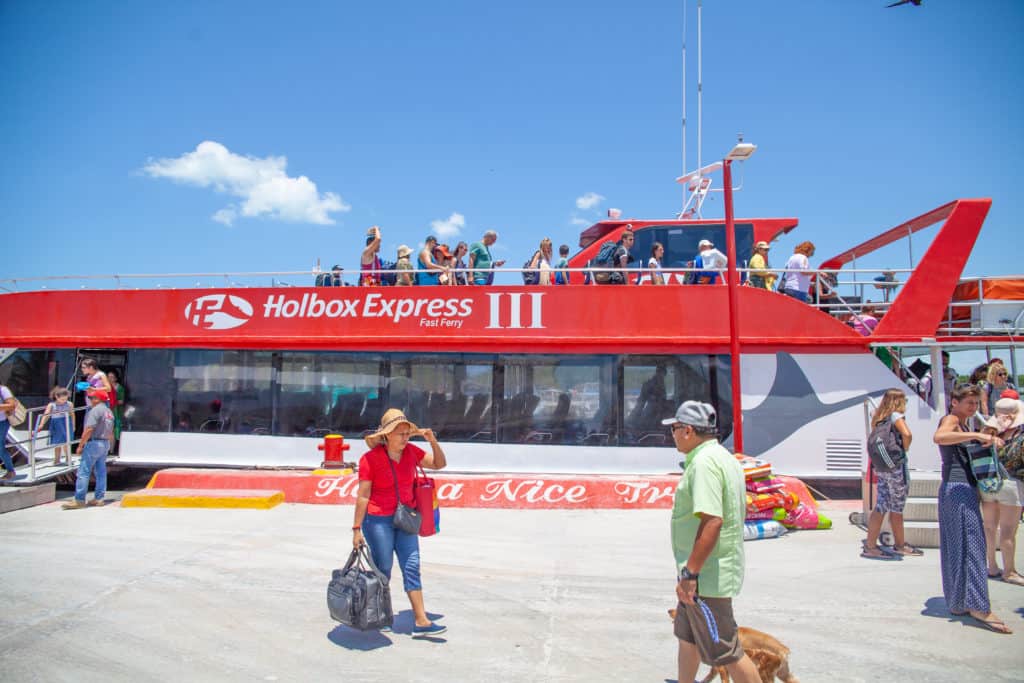 Once you get to Chiquila, there is a ferry that leaves every 30 minutes. Make sure you have cash because there are no ATMs. The ferry is less than $5 and is about a 20 minute ride. Once you arrive at Isla Holbox, you can walk to your hotel because everything is fairly easy to get to or there are golf cart drivers who serve as taxi drivers to help you get to your hotel.
Want to be more prepared before your trip? We've been using the Rosetta Stone app! It has 5-10 minute lessons all on your phone with visual and audio cues to help you learn quick! Join Rosetta Stone now and get 50% off your lifetime subscription!