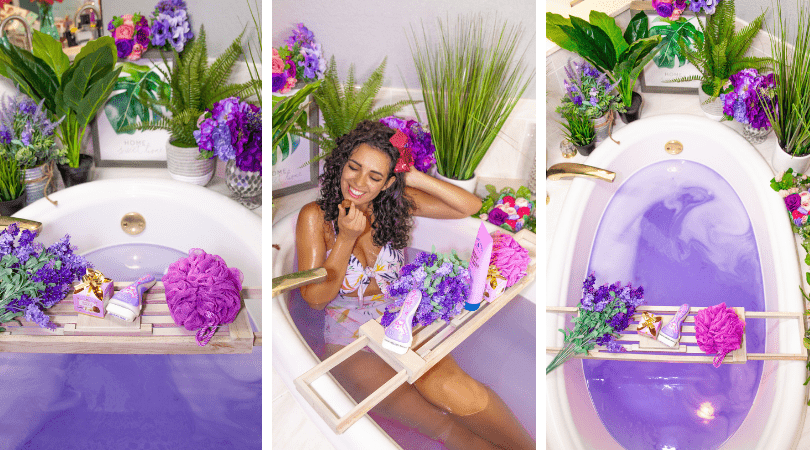 Baths are my oasis after a hectic day! I'm able to unwind and relax. Even while living in a small apartment, it's been important to create a space that I can be proud of and feel like I've escaped to somewhere else. I've found that just a few things can help transform a regular apartment bath into something incredible.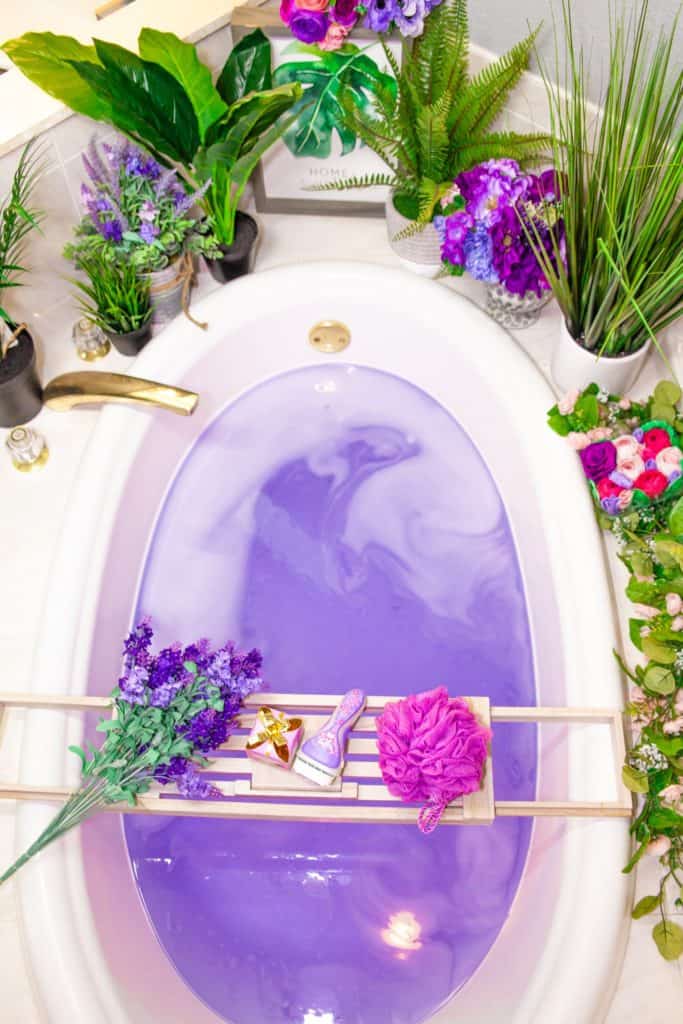 Plants plants plants! One of the easiest ways to transform an apartment bathtub is filling it with plants! All the greenery and floras really changes up the space. If you don't have a lot of space around the ledge of the bath you can get a tall plant to put on the side, hang up some vines, and get a corner shower caddy to put hanging plants around! Even with limited space there's room for plants!
And a good bath bomb doesn't hurt! Clearly I have a love for purple and I came across these bath bombs that are not only purple, but covered in glitter! While the color doesn't last too long, the glitter after was a lot of fun!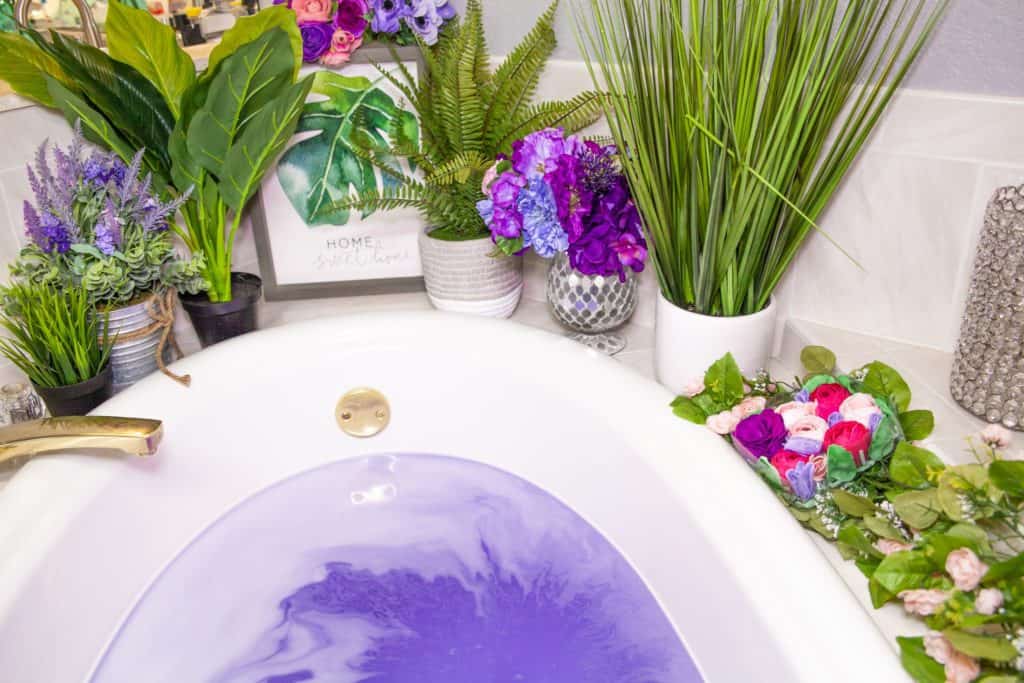 I don't know why it took me so long to get a bath tray, but it really has changed things up! I put wine, snacks, and just about anything I need for my relaxing bath and it gives me so much space!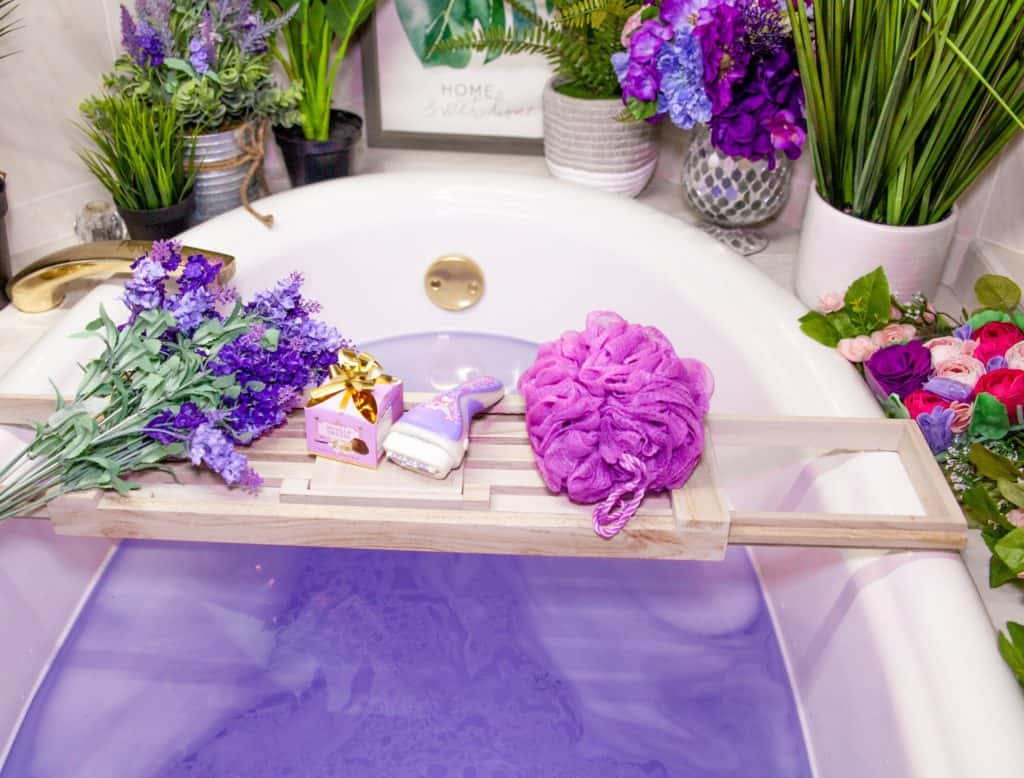 Getting Some Spa Worthy Products
One of the things I decided to invest in was spa worthy products! If I wanted to bring the spa to me, I needed to get some items from the spa. I've been a longtime fan of Sanara skincare that focuses on ingredients from Latin America. They are found in some of the top spas and I just love adding a scoop of the yerba mate bath soak that always eases my aching muscles. They use such high quality ingredients and it really turns it into a whole experience.