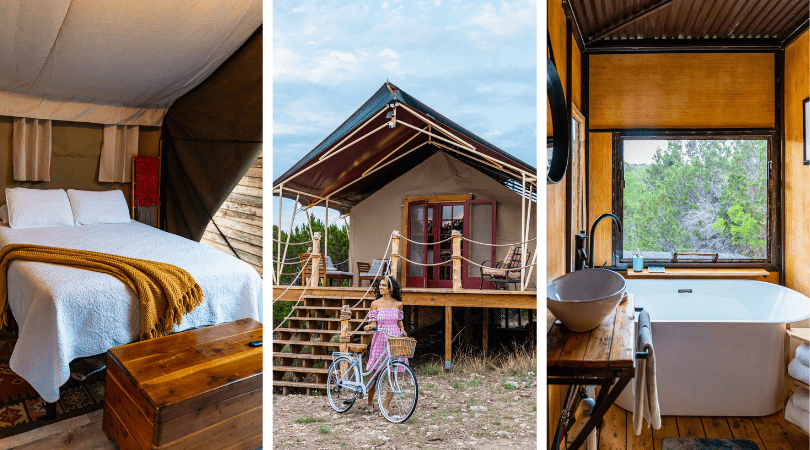 Are you ready to experience the ultimate trip into the wild? Don't worry, this Luxe Safari Tent at Lost Horizon will keep you safe while still providing you a private oasis surrounded by nature of all kinds. Not to mention, you'll have the chance to observe exotic wildlife during your stay at Lost Horizon too! So, grab your favorite safari hat and khakis and prepare to be amazed! The Luxe Safari Tent is available on Hipcamp and you can get a discount on your own safari adventure when you use my referral code.
Meet Exotic Animals
The Luxe Safari Tent is very spacious and can fit up to 6 people. It's nestled on a 5-acre ranch within a 1700-acre wildlife refuge with exotic animals all around. We saw a lot of deer while just driving around. The native wildlife are very comfortable on the ranch, so don't be surprised by how close they get to the tents! They're just a little curious.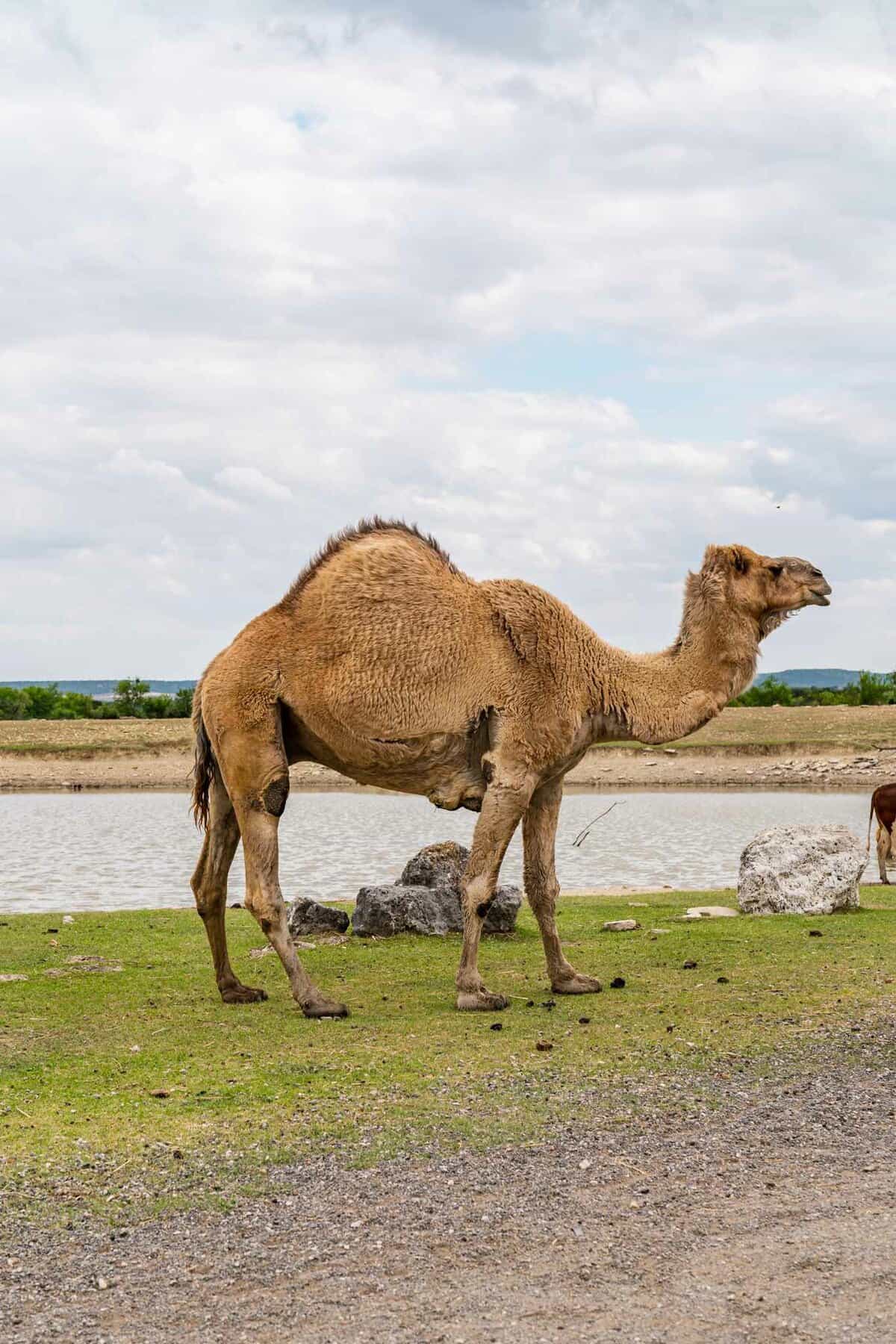 Keep Texas Beautiful
The Luxe Safari Tent is pretty cozy and equipped with AC/heat. Keep in mind, you are in the wild, so it will only warm up/cool down about 10-15 degrees inside. The Safari Tent actually runs on solar power so make sure to conserve energy whenever possible. I was shocked to find out that everything in the tent runs on renewable energy! The planet will thank you after staying here.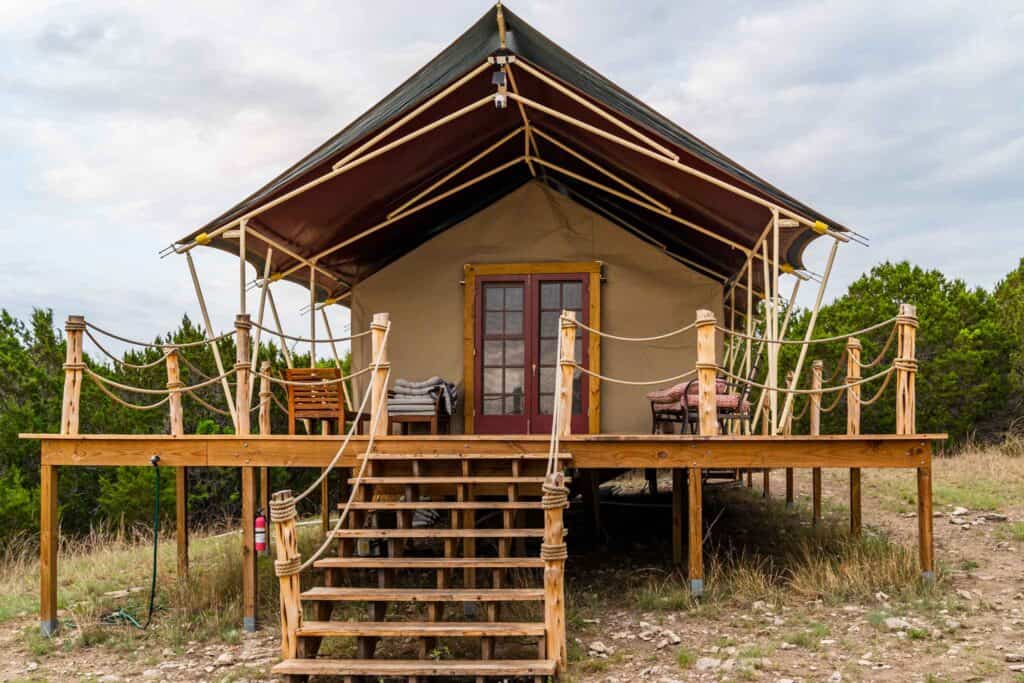 Take a Bath While Wildlife Watching
Inside the Luxe Tent, the queen-sized bed has a heating blanket, which is ideal on cold nights. You will definitely be sleeping like a baby during your stay. The Safari Tent also has a kitchen, furnished with an induction stove, a mini fridge, cooking pot, coffee maker, and the usual utensils and dishes. The private bathroom has a window above the tub that looks out into nature and even opens up if you're in need of a cool breeze. Imagine enjoying a relaxing bath and seeing exotic animals walk by!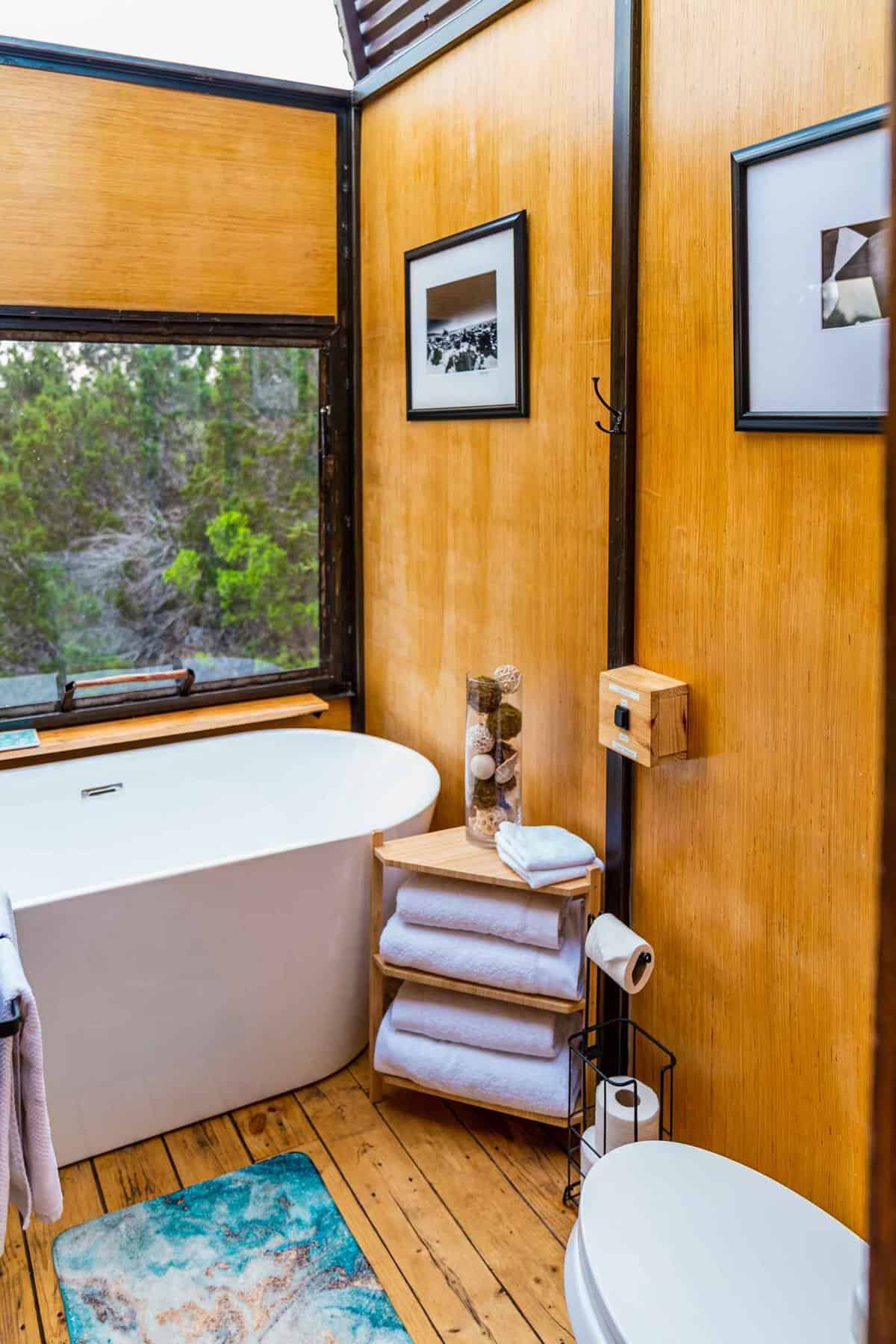 Another cool aspect of the tent is the retractable roof! This means you can enjoy the moon and stars from inside the tent. The Luxe Safari Tent is also suspended 6-feet in the air with a spacious deck where you can look out over the gorgeous property with your morning coffee or a glass of wine.
Things to Do at Lost Horizon
From the ranch, you have private access to the Lampasas River. To access it, simply drive 2.5-miles without having to leave the property and bring a picnic! Feel free to go fly fishing to get the full experience of living in nature. You can also roam the ranch, and if you decide to hike to the river (it's a short 1.5-miles), the morning and evening are the best times to see the most animals. Keep in mind that boats aren't provided on-site, so if you're looking to do some paddling, make sure to bring your own. All-in-all don't be scared to leave your Luxe Tent and do some exploring!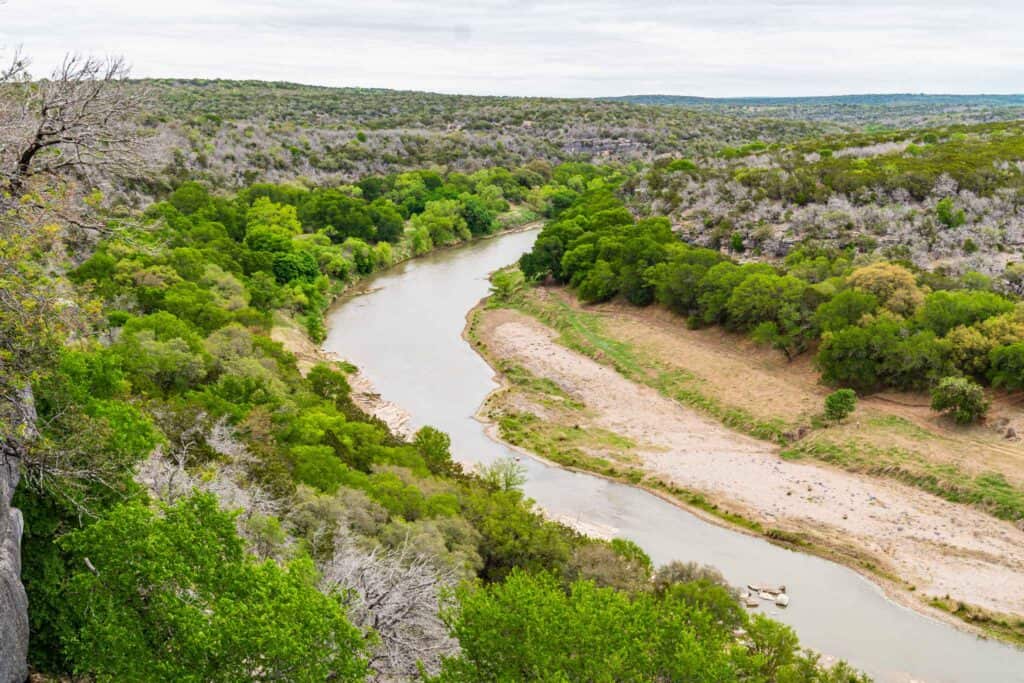 During our stay at Lost Horizon, we had fun pedaling around our Luxe Safari Tent on our bikes from Reid Bikes International. Although one of their mountain bikes may have been a better fit for exploring some of the trails, Reid Bikes also sells gravel bikes, vintage bikes (like mine), electric bikes, scooters, hoverboards, and watersports equipment like kayaks and paddleboards. Even better, for every item sold, Reid Bikes plants a tree!
Stay in a Luxe Safari Tent: Final Thoughts
A trip to Lost Horizon will open your eyes to animals you never thought you could experience feet from you while enjoying the comfort offered by the Luxe Safari Tent. You'll want to make glamping a regular thing, plus you'll leave with a new passion for nature, after staying in Lost Horizon's Luxe Safari Tent, which is available on Hipcamp. You can also get a discount on your own safari adventure when you use my referral code!