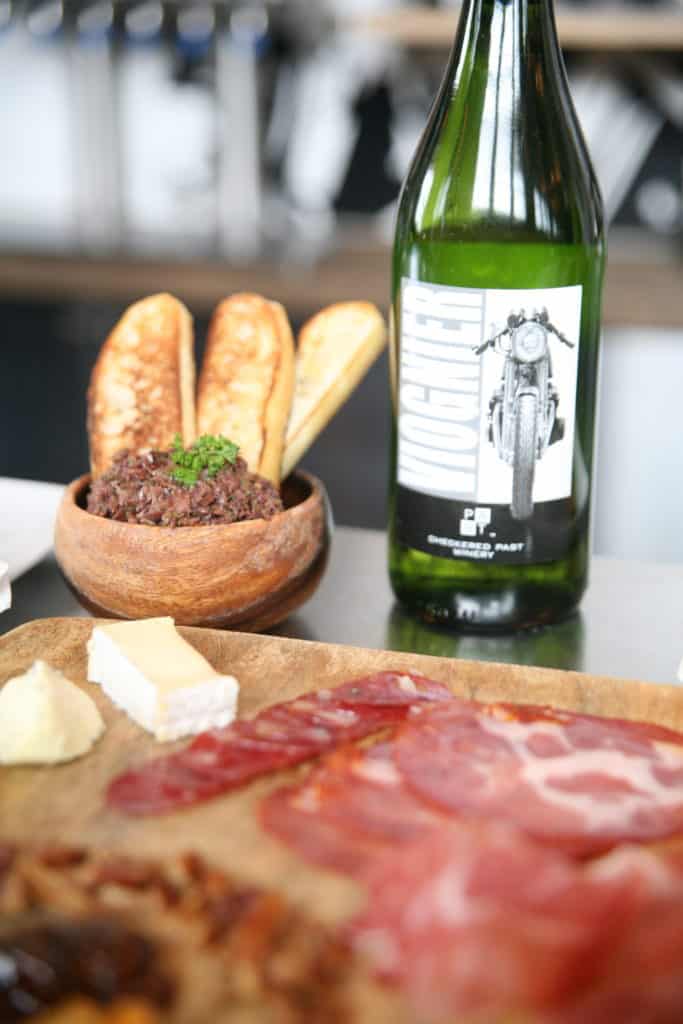 Dallas Date Night-Checkered Past Winery
With so many places to eat and drink in Dallas, you really have to be special to stand out. However, on a recent trip to Checkered Past Winery I found a place that truly stand outs. This local joint is a little hard to find for the first timer. It's on a dead end road and large delivery trucks are known to hide their entrance, but once people discover this place the regulars come back 2-3 times a week and it's easy to see why.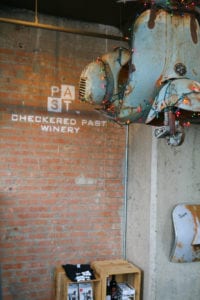 This place was made by hand by the owners who went junkyards to find unique European Vespas and built their own tables, light fixtures, and just about everything in their bar. And it all looks good!
Not only are the owners' passionate about their restaurant, but they're passionate about their wine! Sandro worked on a vineyard 2 hours outside of Texas where he gained his passion for the art and science of wine-making. He would drive 80 miles from Dallas everyday to pursue his passion, but soon realized he wanted to bring his passion to Dallas (aren't we lucky!).
Now I was pretty set on the notion that Texas could not make good wine, but Sandro proved me wrong. We tried a white Viognier, a wine that is putting Texas on the wine grid. For a non-white lover as myself I could actually see myself with a bottle of this.
"Drink what you love"
It sounds simple, but Sandro and the team at Checkered Past Winery stand by it. This is not for snooty wine drinkers. This is for the average wine drinker, and for the hesitant wine drinker who is about to be in for a surprise! I don't take this lightly, but all their wines are great! From their Tempranillo, Merlot, to the perfectly blended red- not one was anything but exceptional and it's because they refuse to serve bad wine! The best part is they know how to choose the perfect wine for you and are so easy to converse with.
Now I was told that the food was just supposed to be simple snackable items.  Only there's one problem… Sandro's Italian roots would not allow him to go simple. Instead he went over the top! Featuring ingredients from all over the world and country. His deliverers drive further than most restaurants to produce unique ingredients. Most of the foods seems simple- roasted red pepper hummus, a charcuterie board, and bruschetta. However, because of the unique ingredients he uses, these dishes stand out amongst their similar named counterparts. The red pepper hummus had a zing that makes you want to like the bowl clean and the double meat flat bread, with hot capicole and pork salami is the fanciest take on a pepperoni flatbread at the most reasonable price.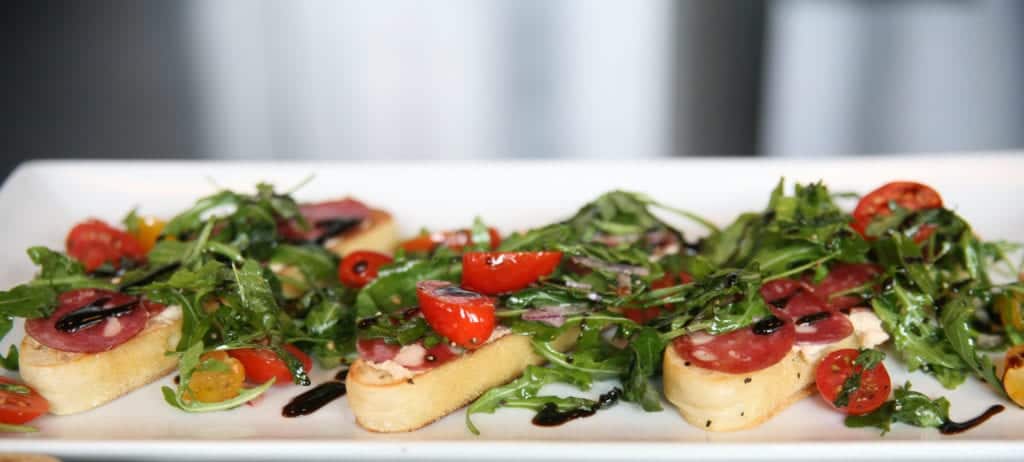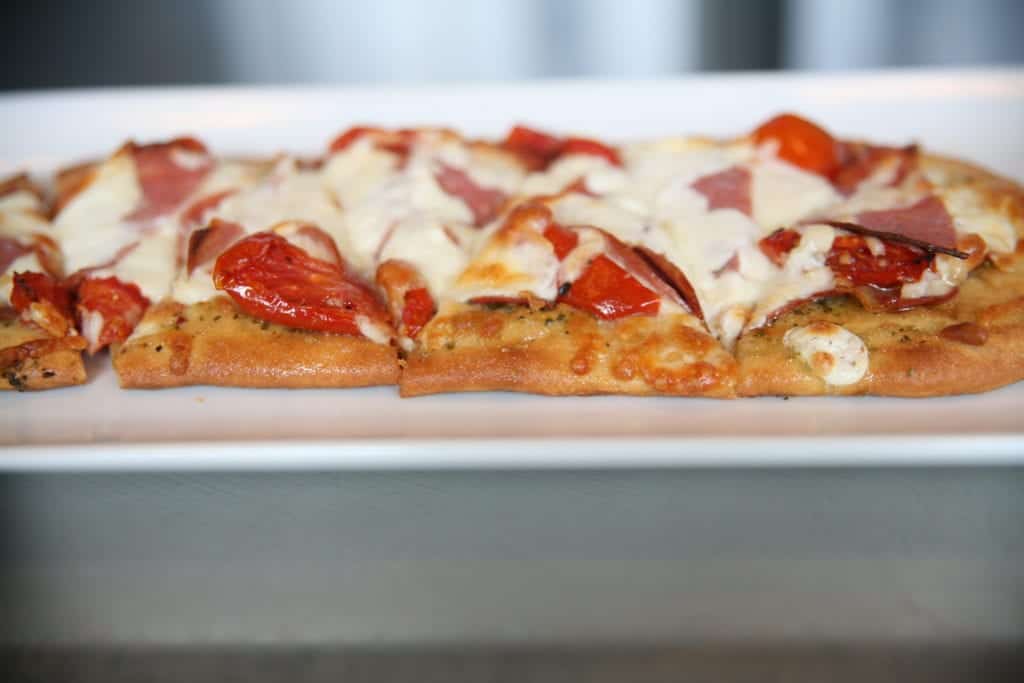 As if the wine and food weren't stellar enough, Checkered Past Winery also set out to create a welcoming community environment with things that are always happening. With an event featuring wine and magic, intimate wine tastings, hip hop classes, jazz, adult storytelling time, and more- it's easy to make the perfect date. Make sure to check out their events calendar for a regular update on new events!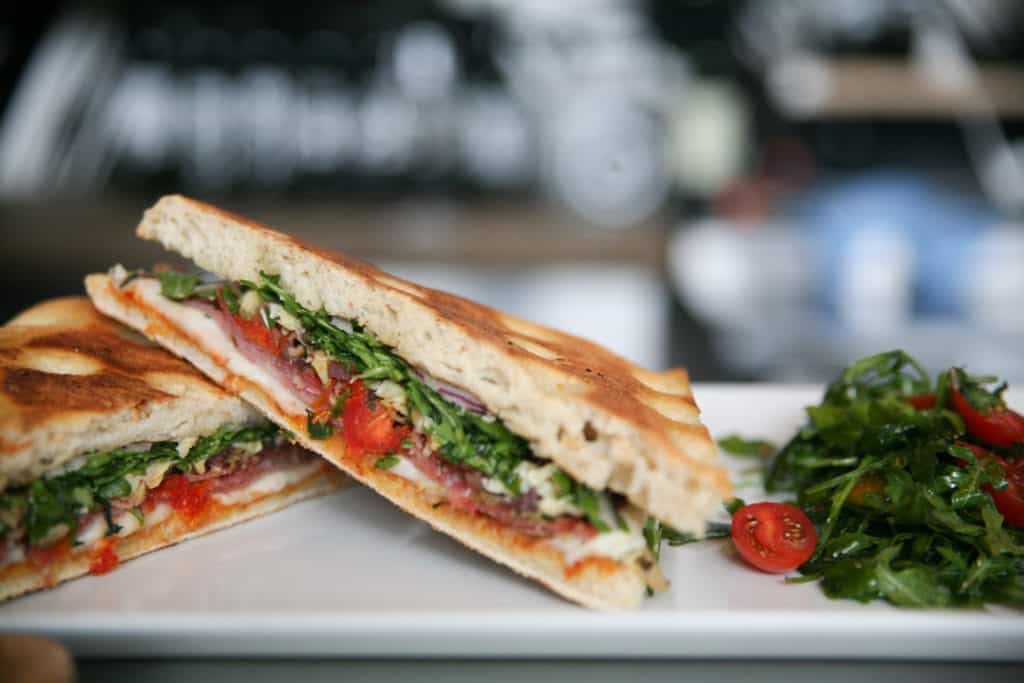 Clearly I can't say enough good things about this place and there's a reason for that- after one visit I am hooked on this unique environment in a town where restaurants are constantly competing for your attention. The owners are passionate about what they do and it's obvious by their wine and food- and their fans who keep coming back!