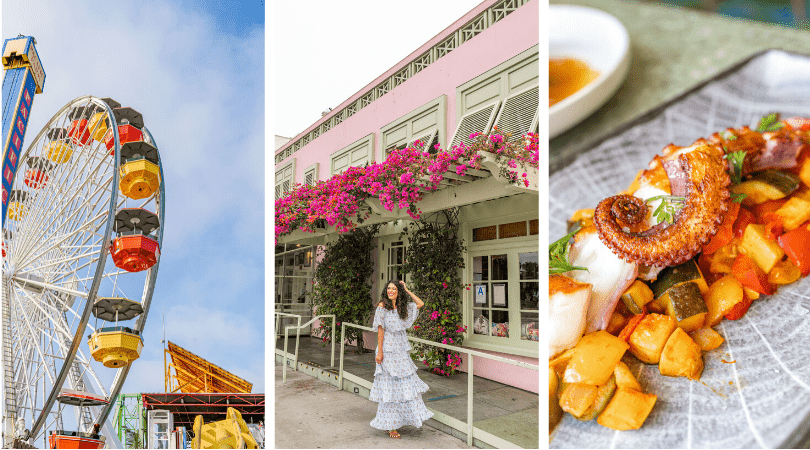 Make sure you have plenty of photo storage available because you won't be able to resist letting your camera eat first as you expand your pallet in Santa Monica with all the great places to eat. What's even better is many of these restaurants offer outdoor seating near the sand or breathtaking views of the water, so you'll be able to take advantage of every second you have to gaze out over the Pacific. If you time it right, the beautiful California sunsets will serve as your backdrop to the exquisite plates in front of you. While you're there, check out all of the other fun things to do in Santa Monica.
Where to Eat in Santa Monica for Bottomless Mimosas
Bottomless mimosas? Yes, that's right. All the mimosas you can drink every Saturday AND Sunday at Oasis by SWG. Plus, new and equally delicious brunch items you didn't know existed: grilled peach burrata (burrata is a cheese very similar to mozzarella, but once it's exterior is broken, it oozes rich and creamy cheese curds), blistered shishito peppers (an East Asian pepper that is eaten as a finger food in Japan), feta cheese dip, and a bacon breakfast crepe with jalapenos. Take full advantage and finish up with a lava sundae, served with caramel ice cream and white chocolate pearls.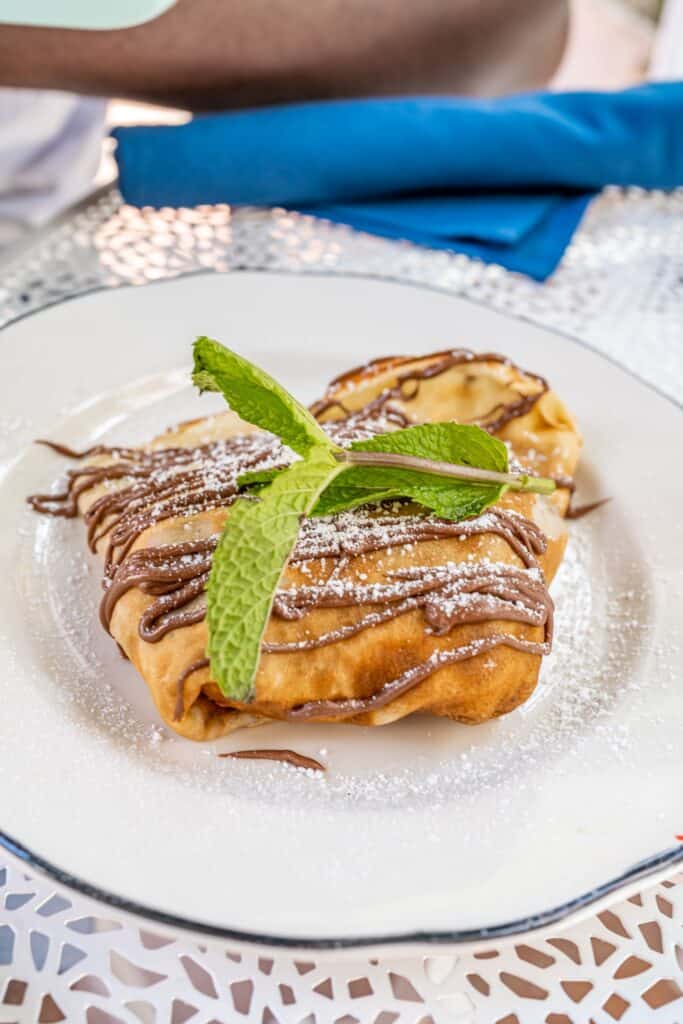 Where to Eat in Santa Monica for Authentic Italian Food
Since 1925, Bay Cities Italian Bistro has made its own pasta, bread, and rolls to go along with its delicious, full sandwiches, and you'll be amazed by their selection of imported cheeses, meats, wine, and items like squid ink gnocchi. Indulge and take some things home with you!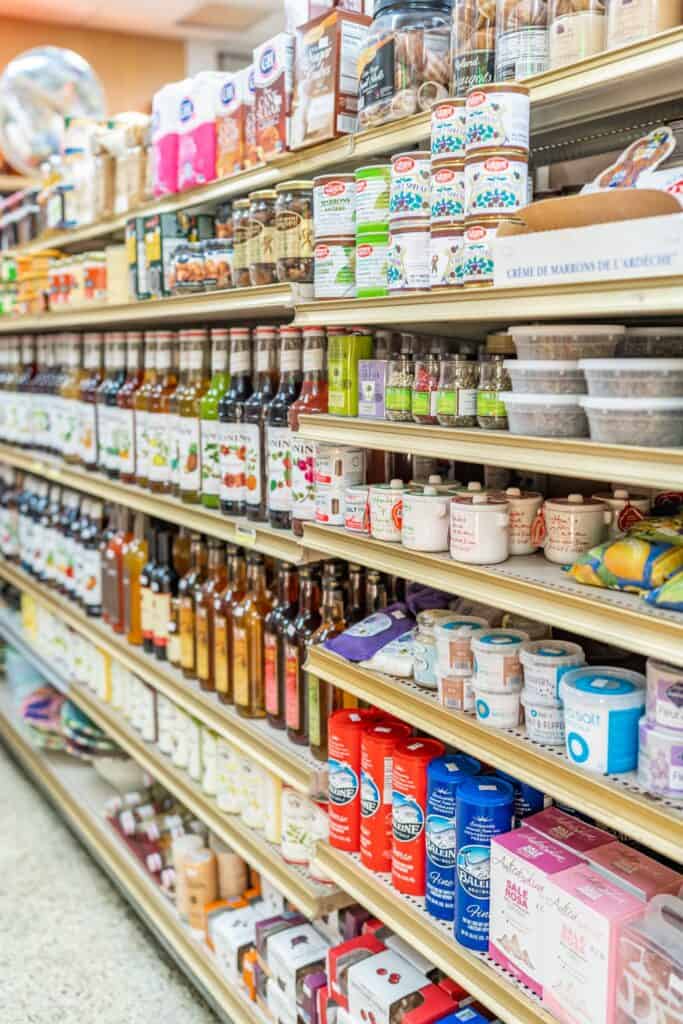 Where to Eat in Santa Monica for A Healthy Breakfast
Breakfast is the most important meal of the day, but our favorite breakfast items can also be loaded with sugar and preservatives. Breakfast by Salt's Cure has redefined breakfast! Famous for their oatmeal griddle cakes, they have vegan AND gluten-free options. Choose from flavors like chocolate chip, pink lady apple, banana nut with toasted almonds, and blueberry with a flaxseed crumble. These griddle cakes aren't served with syrup, but you won't need it because of their natural sweetness! When you head back home, you won't have to leave your new favorite breakfast behind either. They can ship their mixes directly to you!
Where to Eat in Santa Monica for Magical Pizza
How often have you seen a rainbow AND glittery pizza that is completely edible? Dagwood's offers pizza varieties like the Korean BBQ Bulgogi Beef, El Diablo's Kickin' Chicken if you love spice, the Truffle Shuffle, and the infamous Magical AF Pizza. Add calzones, pastas, salads, wings, and several dessert options to all of that and you're in for a one-of-a-kind lunch experience.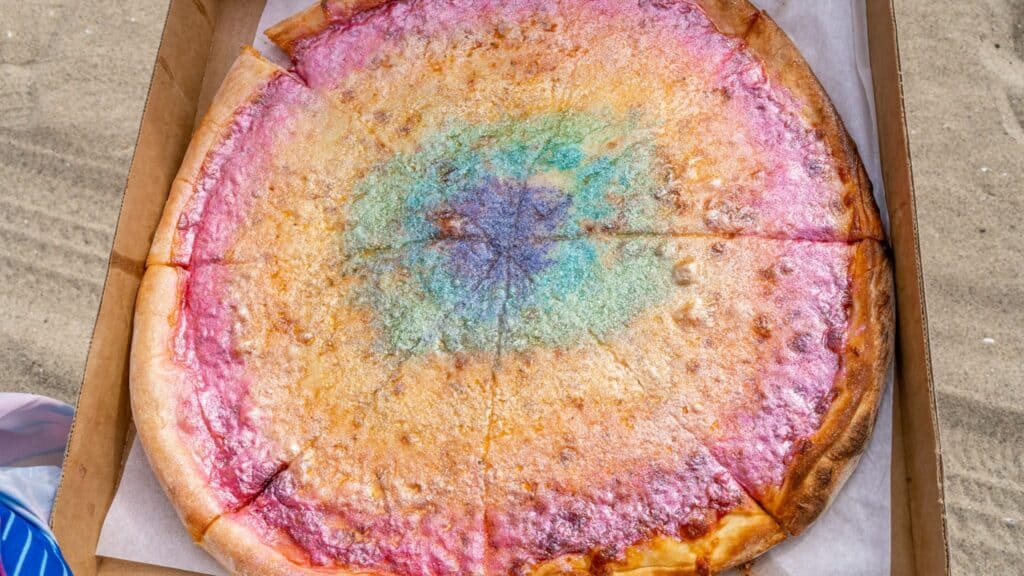 Where to Eat in Santa Monica for Fresh, Local Produce
The array of color you'll find at the Santa Monica Farmer's Market is amazing! Snag fresh fruits, vegetables or bread for your outdoor adventures in Santa Monica or as late night snacks. Then, treat yourself or your travel companion with a bouquet of fresh flowers. You'll be surprised at how many local chefs you'll see shopping for fresh produce for their own dishes. You could be standing next to a five-star restaurant's head chef and not even know it!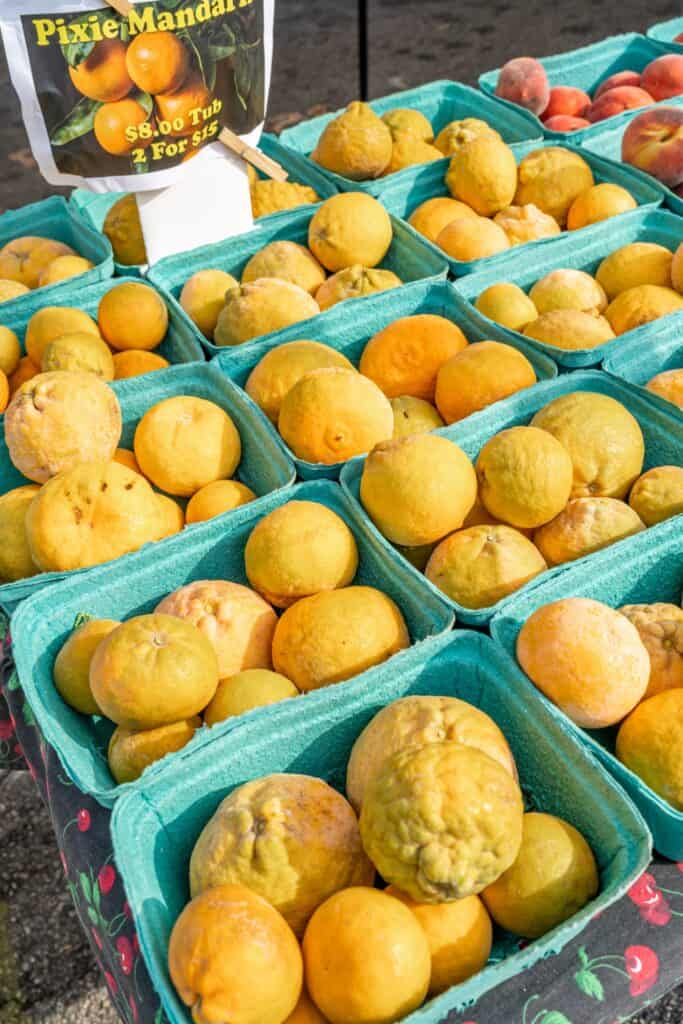 Where to Eat in Santa Monica for Beach Views
At Terrazza Beachside Patio & Lounge inside the Hotel Casa del Mar, you're greeted by a panoramic view of the Pacific Ocean. The palm trees near your table and the tall windows make it feel like you're feasting comfortably right on the sand. The interior gives me Dirty Dancing vibes if it took place at a beach resort, with its crown molding, mahogany stained tables, seafoam accents, and its Chef prepared menu. Choose from items like a traditional or surf breakfast, wagyu brisket hatch for brunch, or steamed mussels, sushi rolls, grilled octopus, or peach braised lamb shank to satisfy you after adventuring around Santa Monica.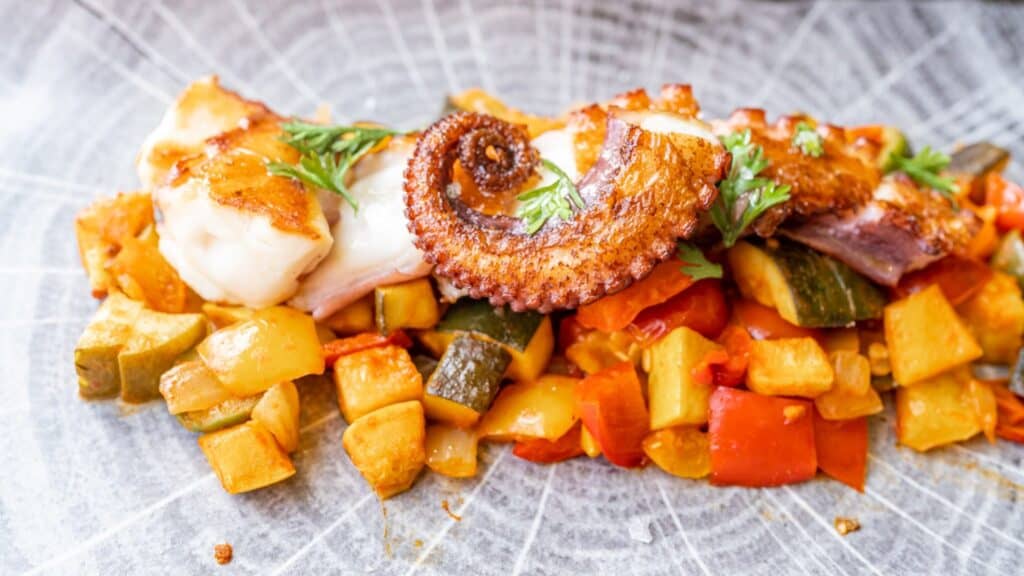 Where to Eat in Santa Monica for Californian Culture
The Misfit is housed on the ground floor of the Clock Tower Building, an architectural landmark worth admiring before you take a seat inside. You'll feel as if you've been transported to the 1920's when you see the bar wall lined with books and bottles, bright red leather seats, mahogany panels, and thick theatrical drapes. Its proximity to the beach and Santa Monica Boulevard in lively West Hollywood makes it the perfect place to stop for a bite as you're exploring the city. Using produce from local farmers, The Misfit creates delectable gems like Bluelake green beans with oranges, pistachios, and a rosemary vinaigrette; a Fair Hills Apple Salad with an apple cider vinaigrette and 2-year cheddar, and Tao Farms Bok Choy with sesame and chile. Don't forget to try their gelato for dessert!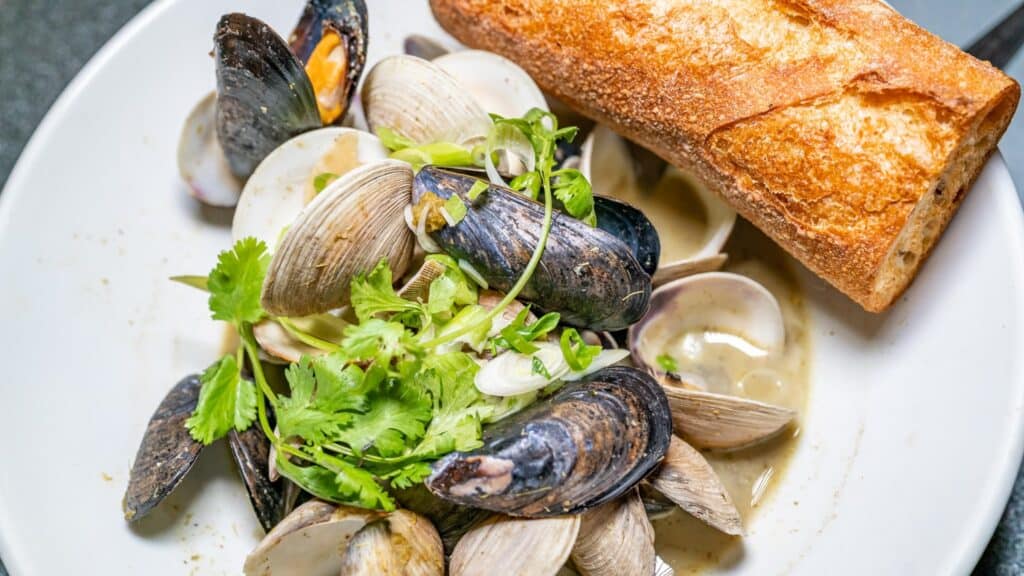 Where to Eat in Santa Monica for Local Wine
They're all about local goods and seasonal items at Lunetta. You'll find the best of both worlds with their two distinct dining experiences in one place: a neighborhood diner during the day and fine dining at night. Sip on local roasted coffees and wines from small Californian vineyards. Offering expansive menus for every time of day, as well as both indoor and outdoor seating lit by lamps and twinkling string lights, you're in for a treat no matter when (or how many times) you decide to go.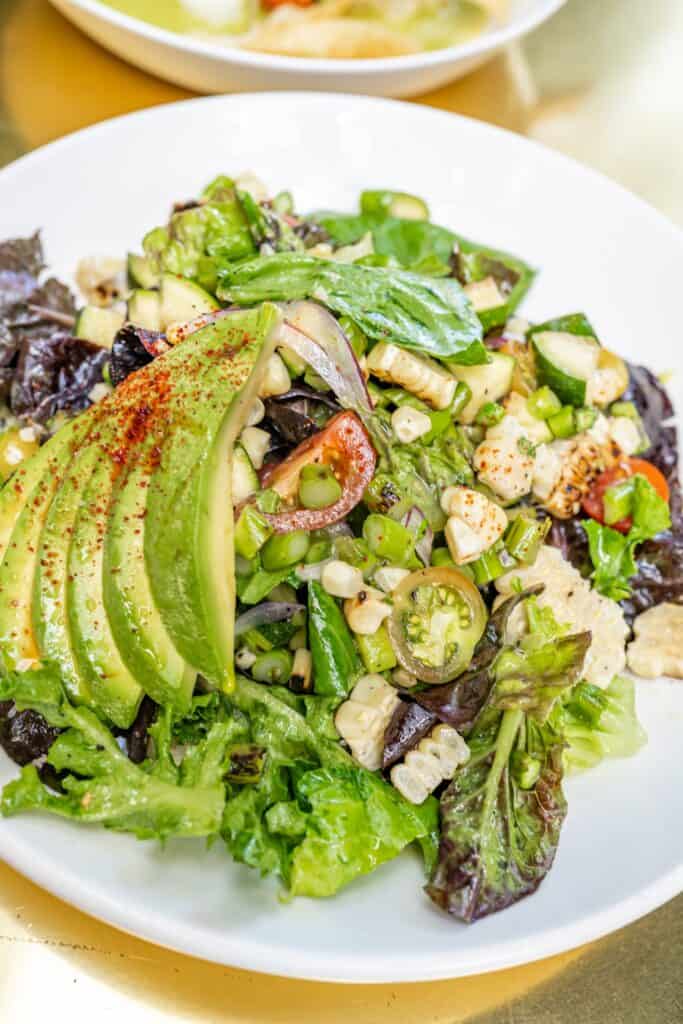 Where to Eat in Santa Monica for Mexican Food
Red O Cantina has divine dining options celebrating traditional Mexican cuisine with seafood twists, from elote to ceviche, chile relleno, camarones, tortas, and papas fritas (and dishes made the classic way if seafood isn't your favorite); not to mention the views of Santa Monica Pier and the outdoor seating on Ocean Avenue. Pop in on the weekend for brunch, bottomless cocktails, and live music! Keep an eye out for the iconic tequila cart and make sure to try one of their coveted coconut drinks.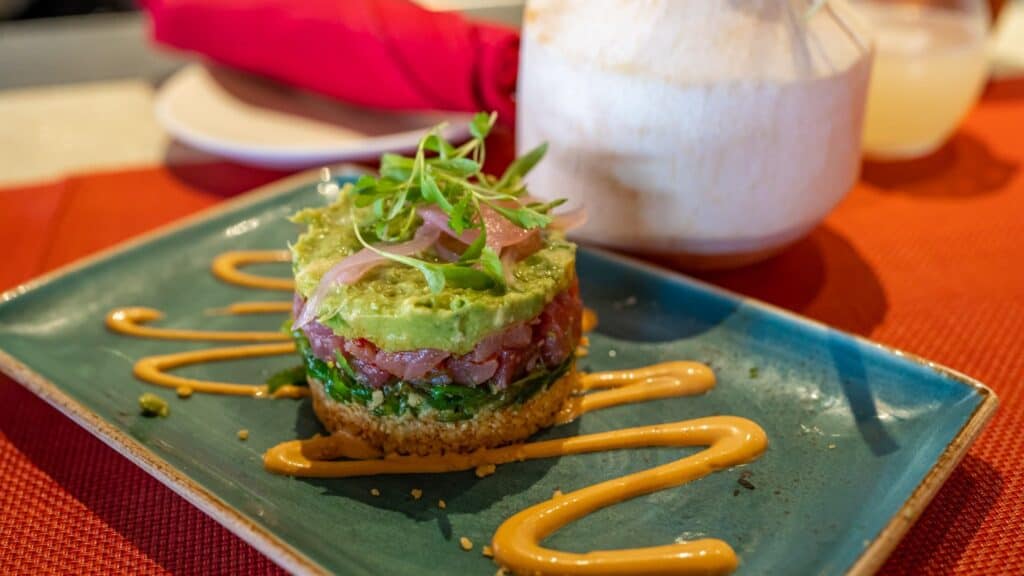 Where to Eat in Santa Monica for Food Trucks & Beer
As the first and only brewery in Santa Monica, the Santa Monica Brewery has made a name for itself. With both indoor and outdoor seating, plus their unique beer selection that includes gluten-free options, this is THE place for a laid back night out after spending all day under the Santa Monica sun. Check their website for the food truck line-up beforehand so you can choose the one that will curb your cravings.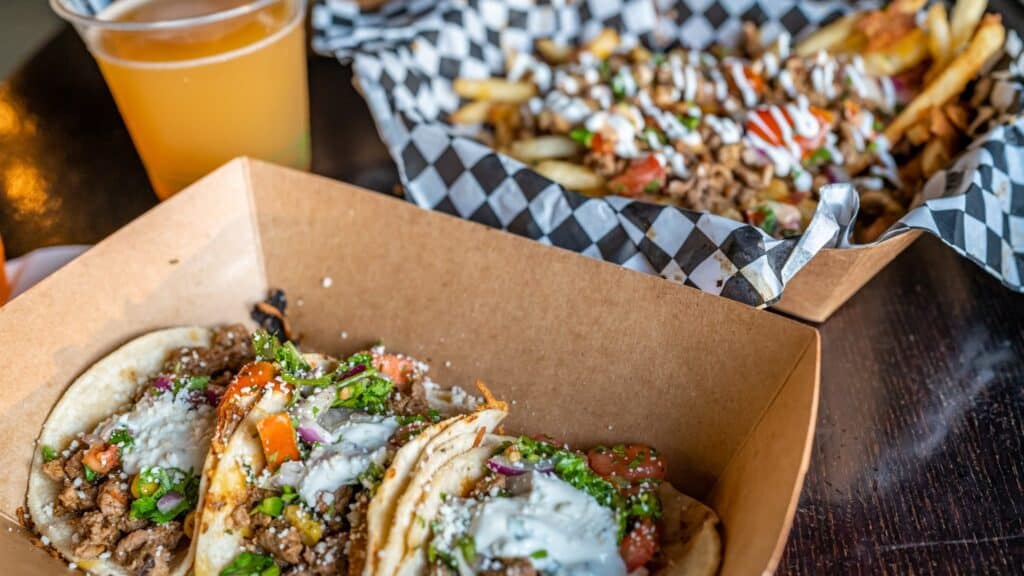 Where to Eat in Santa Monica by the Ocean
A part of the luxurious beachside hotel Shutters on the Beach, the Coast Beach Café offers both indoor and outdoor seating, but you'll definitely want to take advantage of the ocean breeze on their patio. Choose from surf and turf, fresh seafood, traditional beach day snacks like fish and chips, or linger over a charcuterie board with a bright cocktail in hand as you overlook the ocean.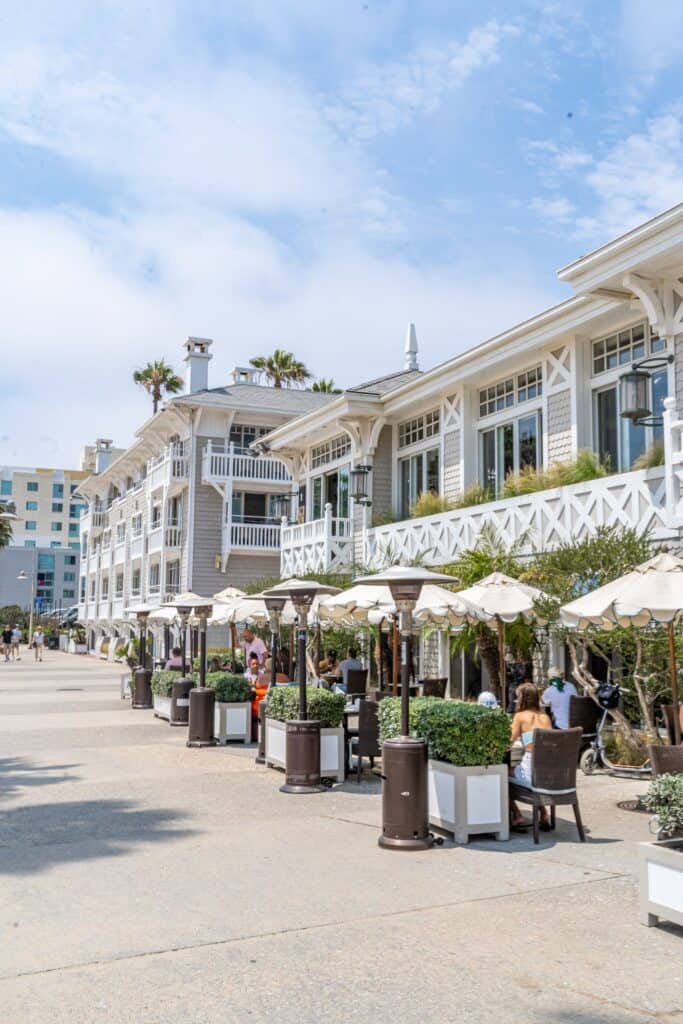 Where to Eat in Santa Monica for Vietnamese Fusion
Tiato Kitchen & Garden is a modern Vietnamese-style restaurant founded by Chef An "Mama" and her five daughters. It's a great way to ring in your visit to Santa Monica! They serve everything from fresh pressed juices, espresso, and cocktails to vegan and gluten-free options. The An family also populates their menu with exclusive family recipes, like their garlic noodles, and is always coming up with unique offers for their customers, like BBQ kits for the 4th of July! Not to mention the rustic interior with bright green foliage accents and it's garden patio with all sorts of seating options, from traditional floor seating on luxurious pillows to patio furniture. Make sure to check their hours during the days you'll be visiting so you can plan whether you'll be popping in for lunch, dinner, or their Sunday brunch!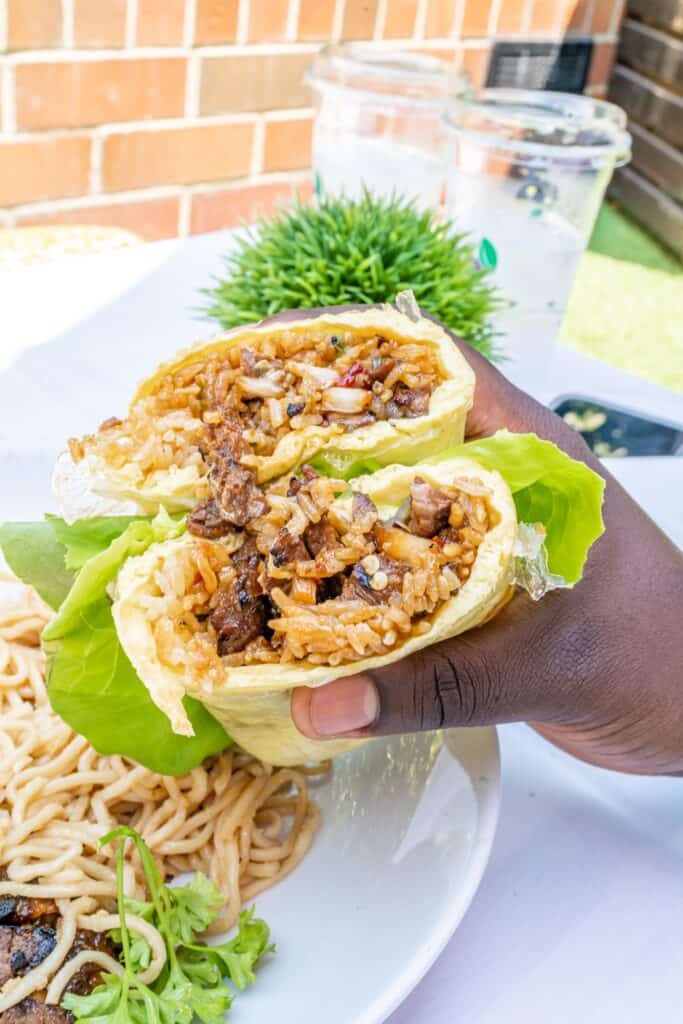 Where to Eat in Santa Monica: Final Thoughts
Santa Monica's support for local farmers, the number of vegan and gluten-free options, and how businesses use the natural beauty and culture of California to complement their dining experience makes these places to eat in Santa Monica worth visiting. Plan your meals carefully so you can try them all and don't forget to check out all of the fun things to do in Santa Monica!