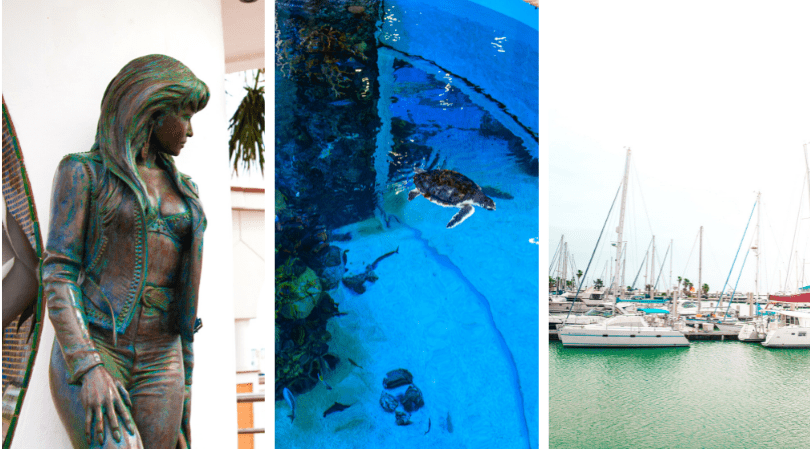 Corpus Christi is such a delightful beach town with so much to do! Corpus Christi is full of music, culture, nature, and so much more. Read below and check out the top things to do in Corpus Christi, Texas. There's no way you're going to get bored in this town!
I took the Toyota RAV4 2019, perfect for the long drive from Dallas to Corpus Christi.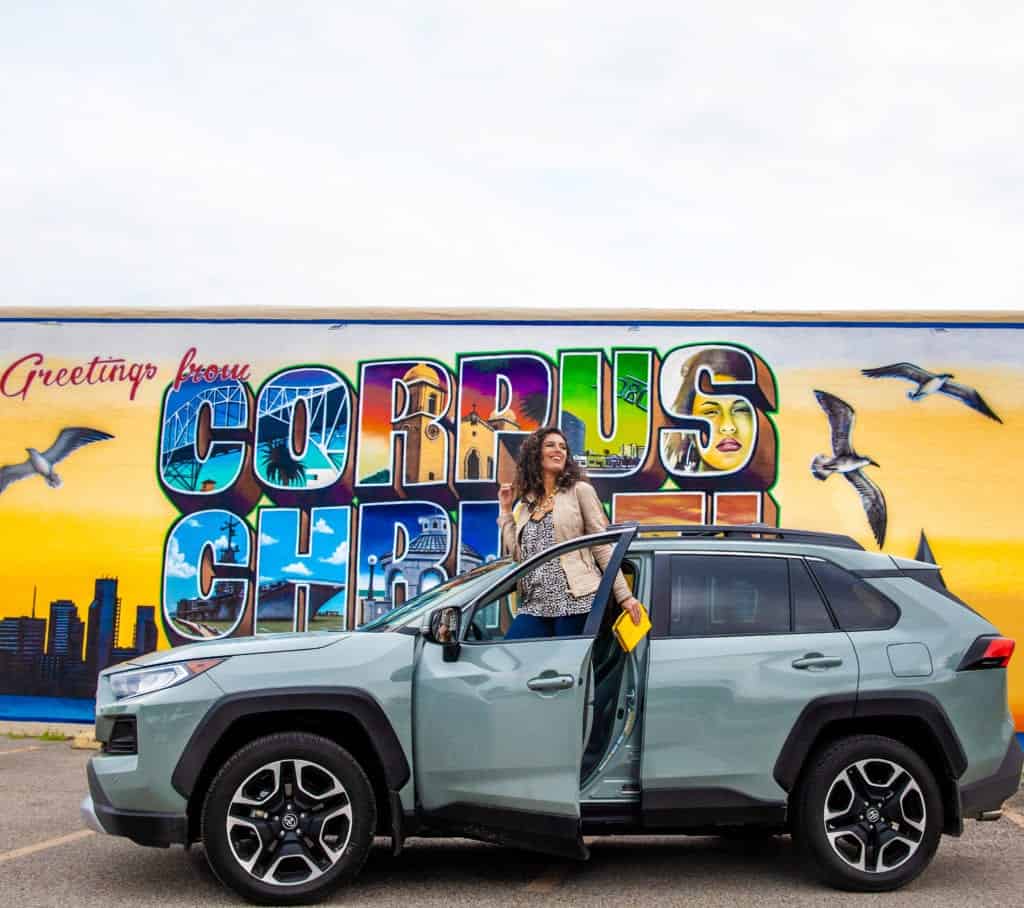 With an Alexa-enabled system, my husband and I enjoyed road trip games and trivia to keep us occupied! Inside I appreciated the sleek seats, spacious leg room and plenty of storage space for drinks and snacks, and climate control with the dust and pollen filter (so important when travelling in Spring!)
For the long drive, I felt more secure knowing that the Toyota RAV4 had safety features with road sign assistance, lane tracing systems, and full-speed range dynamic radar cruise control. With cruise control and a smart system that monitored the car in front to make sure we didn't get too close, I felt secure and comfortable along the drive. As much as we take road trips, knowing that the RAV4 was there to make our trip safer with multiple monitoring and assisting features was a huge comfort.
All Things Selena
Anything for Selena! Corpus Christi was the home of Selena and the town (and the world) love her so much that there are multiple opportunities to honor her.
The Selena Museum
You can't go to Corpus Christi without visiting the Selena Museum. For $3 you can tour where she recorded, see her outfits, and dive into her accomplishments and the impact she made in the world.
When going, I heard that her family still regularly frequents the museum, but I didn't expect to see them. Whoa I was wrong! Selena's dad, Abraham Quintanilla actually walked out as we were finishing up the tour, invited about 30 of us upstairs (no photos allowed) where he took the time to talk to us and answer questions. We learned about him, little insights and stories from Selena's life we hadn't heard, and (exciting!!) plans he has coming up soon. That personal time he gave us was truly incredible, and I soon learned that this is something that is pretty common. He so regularly invests in the people who visit, and you could very easily get as lucky as me!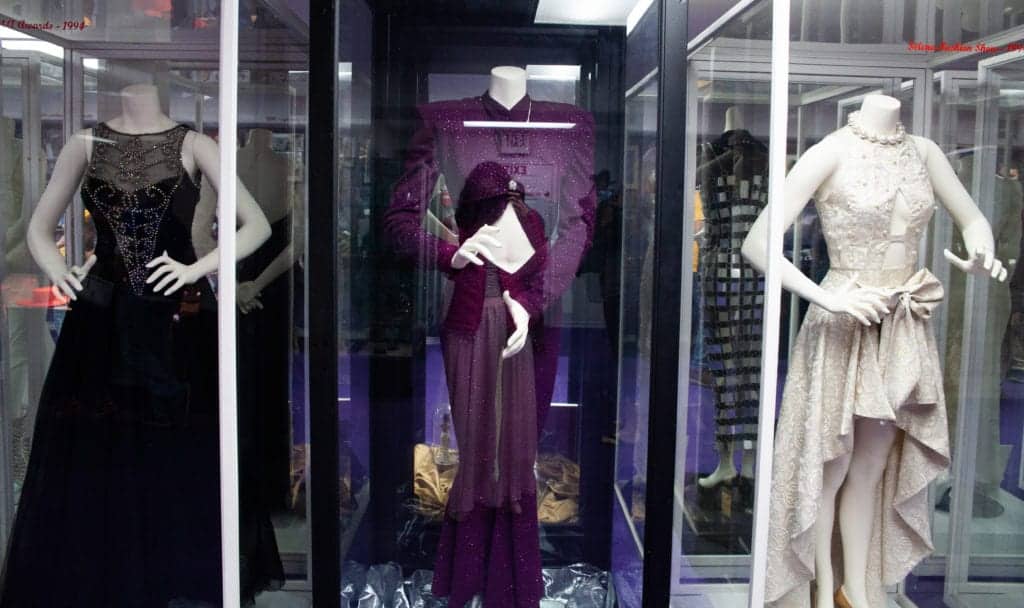 Selena Memorial Statue
Mirado de la Flor is a statue by the Seawall that you can stop by as a memorial to Selena Quintanilla. It's a beautiful statue and a must for any Selena fan.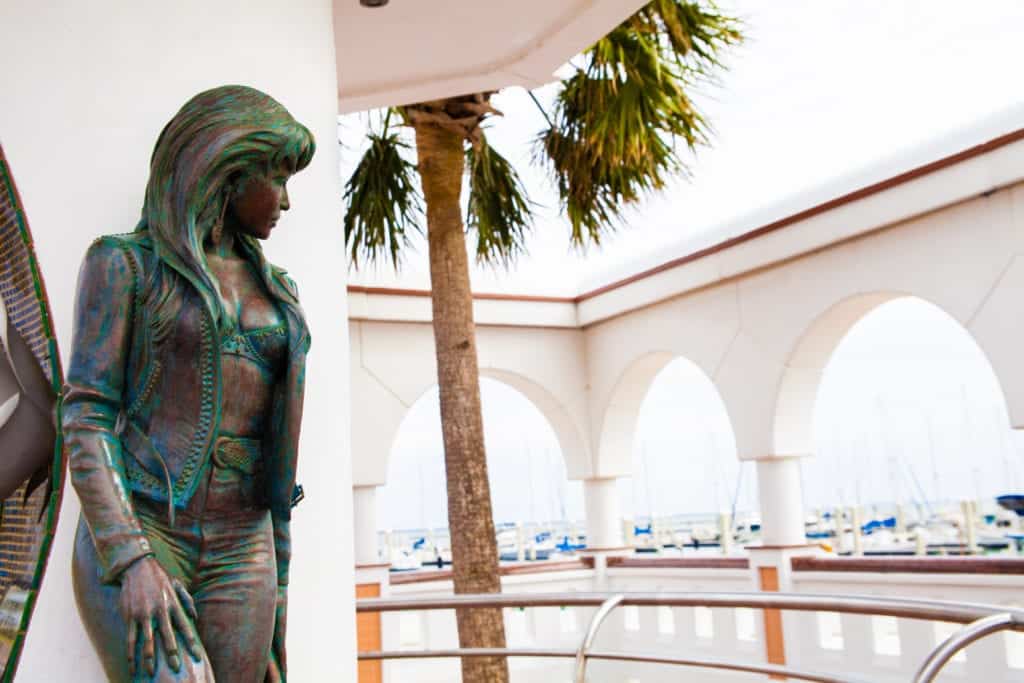 Grab Lunch at Hi-Ho Restaurant
While just a simple Tex-Mex joint, the Quintanilla family loves to talk about how much they regularly visit here. (If you do see them, please remember to be respectful). It was a popular spot for Selena when she was home and there are photos of her and her family around the restaurant. Sit in a booth, grab lunch, and know that you could be sitting where Selena once sat.
Head to the Beach
What is Corpus Christi without the beach? North Beach is close to downtown Corpus Christi and is well maintained with nice water for swimming. There are also volleyball nets and restaurants that are just a walk away for convenience.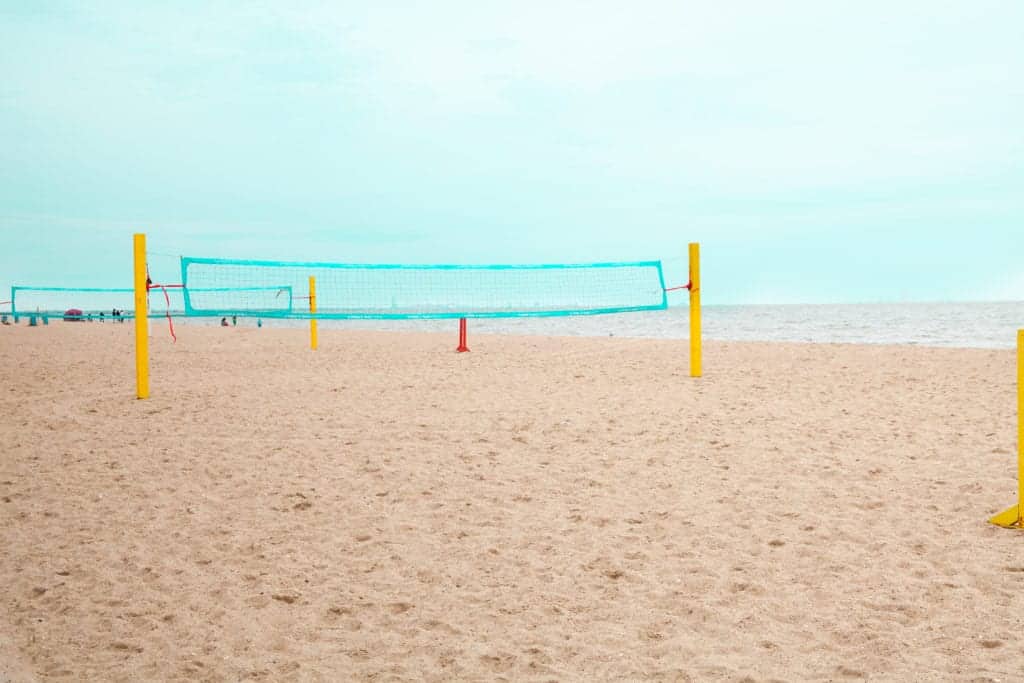 If you want to go a little further, Padre Island is nearby, and you can pull your car right up to the sand (thanks RAV4 for your off-road capabilities and handling the beach like a charm). While we were here, the beach was pretty empty which I enjoyed!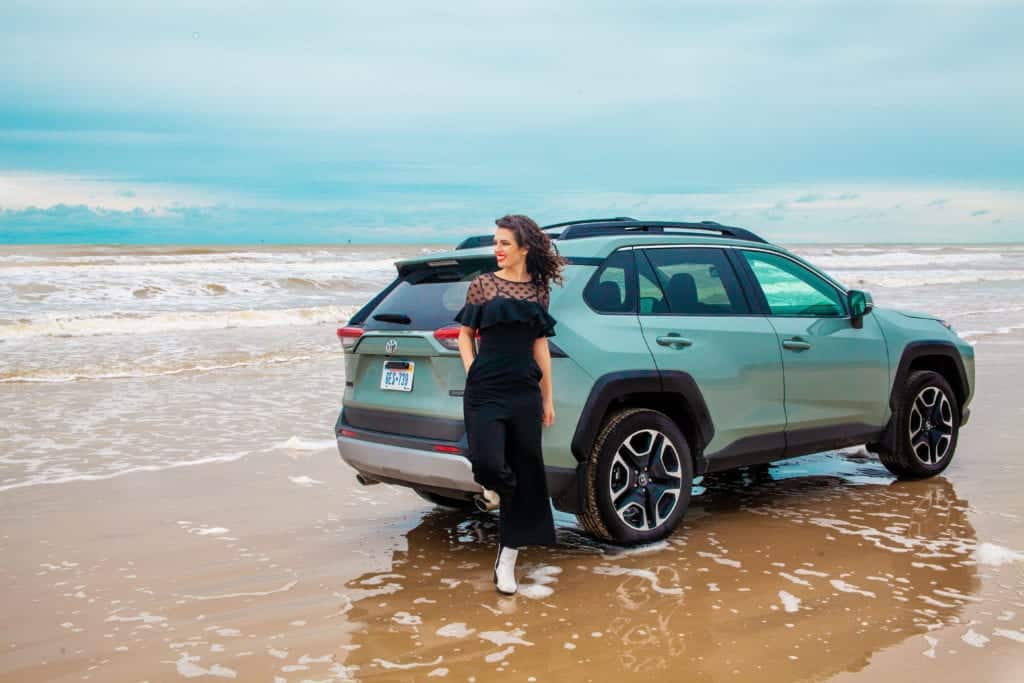 Visit the Aquarium
The Texas State Aquarium is easily one of my favorite aquariums in Texas (and I've been to quite a few!) They have such a large array of exhibits from native aquatic life, Caribbean Sea sharks you can touch, an up-close flamingo exhibit, coral reef, and more.
My favorite was, of course, the otter exhibit where these little guys wouldn't stop swimming and running around.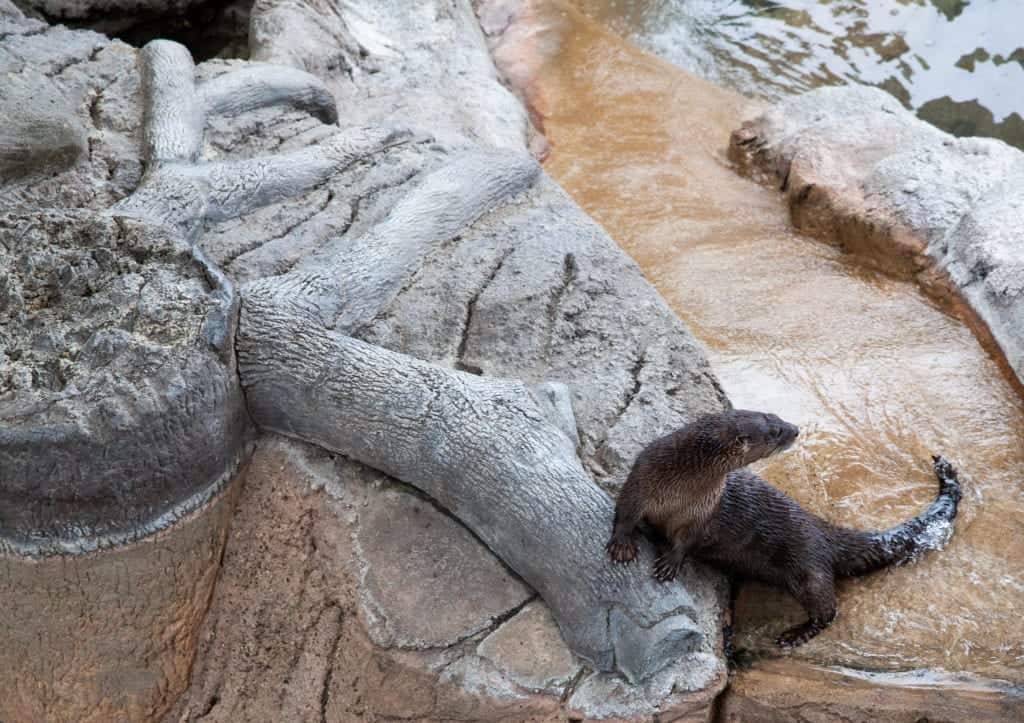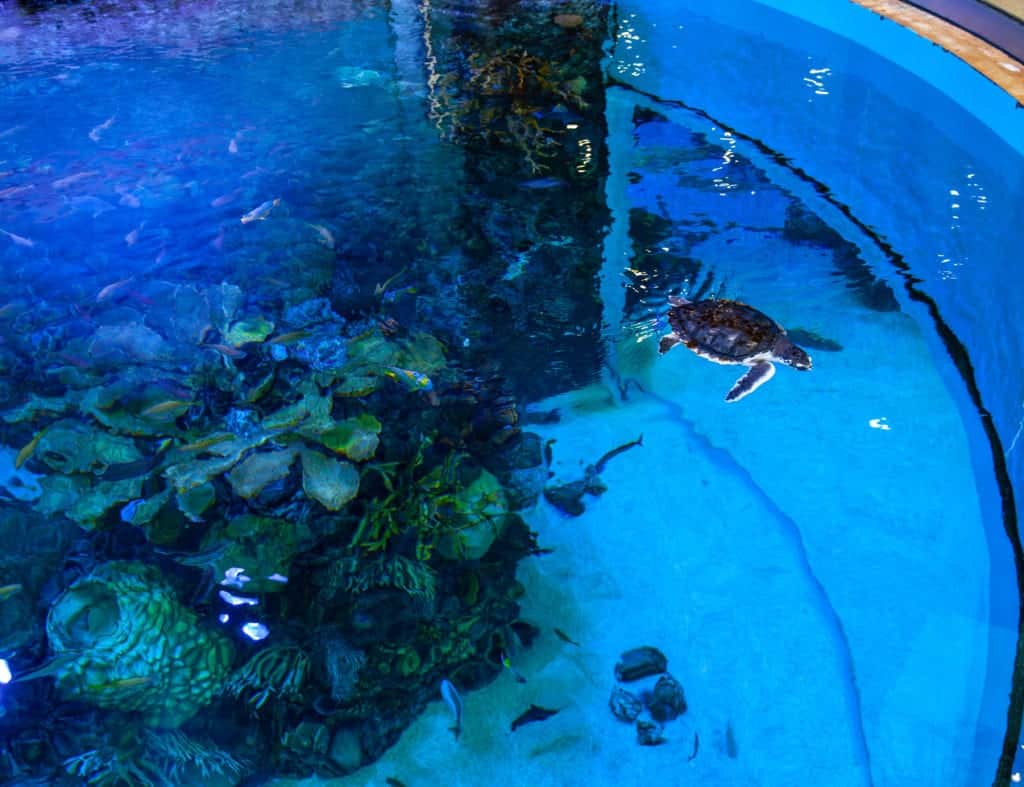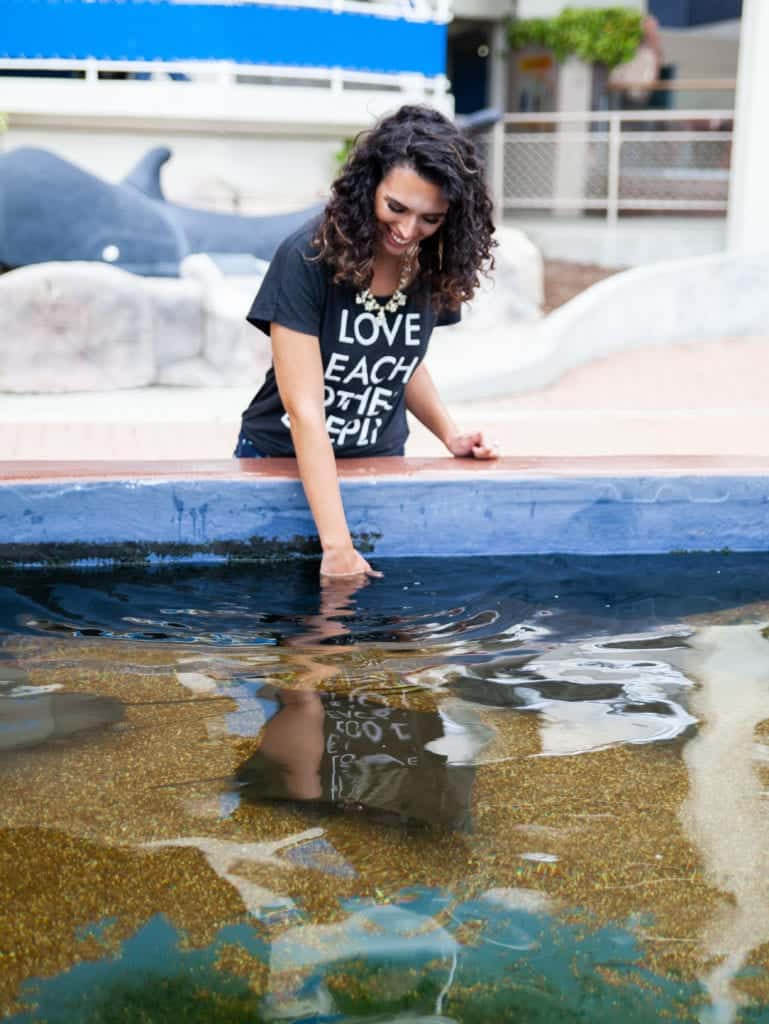 They also have a section with bald eagles, an over water and under water dolphin enclosure, and a sting ray section.
Step into History
The USS Lexington is the last remaining World War II Essex Class aircraft carrier and the oldest working carrier in the United States Navy. This aircraft carrier was a part of almost every major operation in the Pacific Theater and was sunk 4 times only to constantly rise again leading to its nickname, the Blue Ghost. This ship was a major player in World War II and stepping onto this ship is like stepping into history.
The Lexington has now been converted into a museum with an exciting array of attractions such as a flight simulator, an escape room, virtual battle stations, a flight deck, and more, to make history interesting!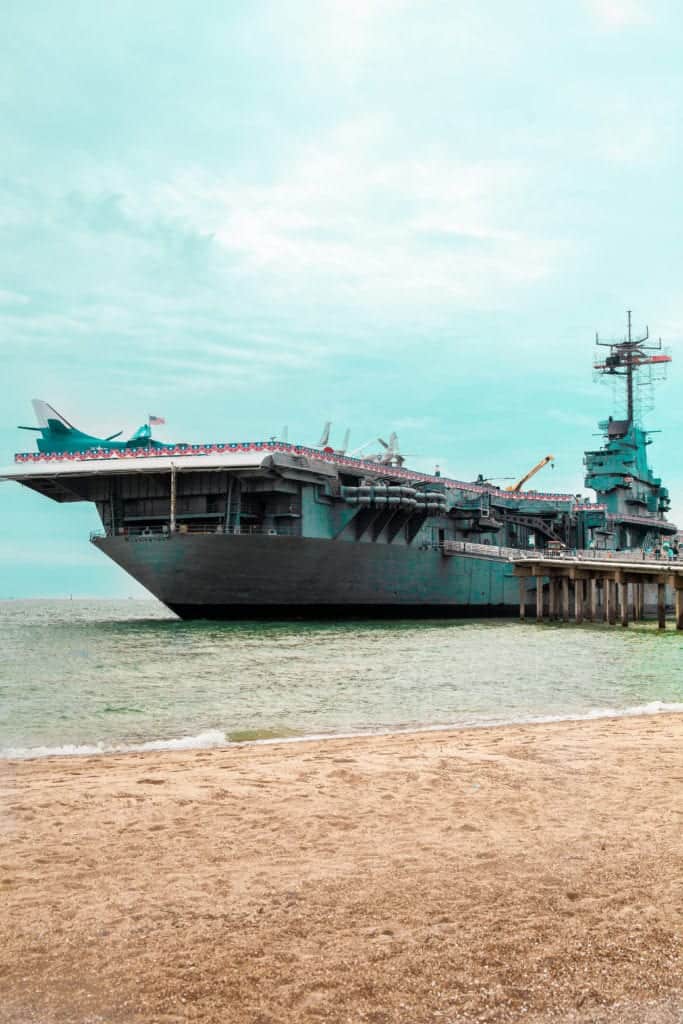 Check out the Art
Marker 37 Marina & Pier is a fun pier featuring carvings from local artists. Admission is free and you can wander through, checking out the fun designs. I now think every pier should have cool artwork.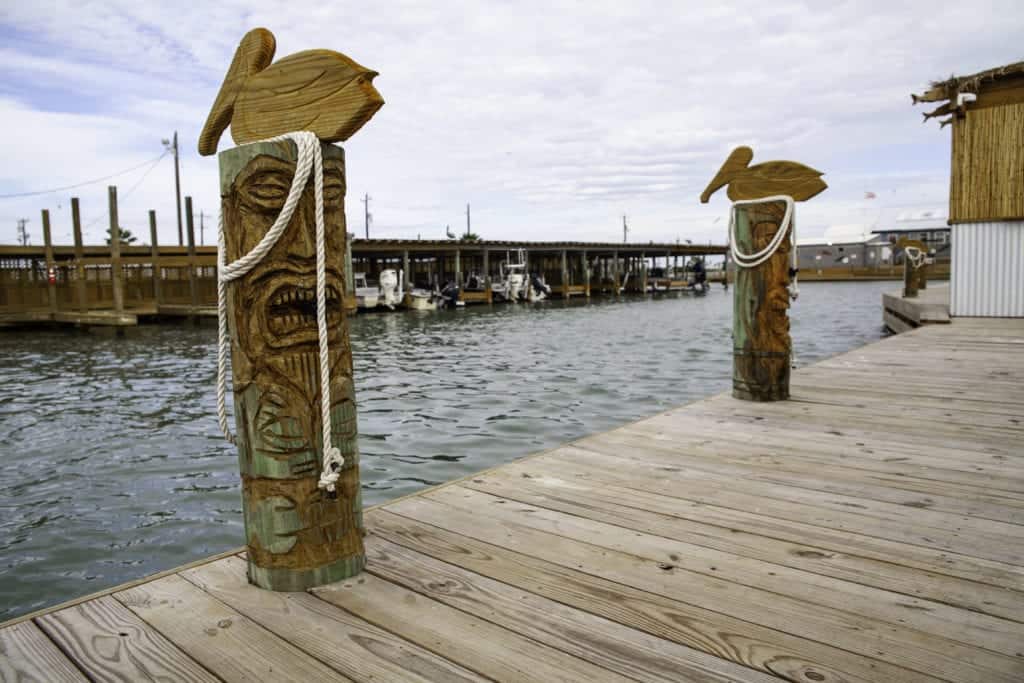 Get in Touch with Nature
The South Texas Botanical Gardens & Nature Center is a beautiful location full of flowers, incredible South Texas nature, and a chance to interact with some beautiful birds!
You can tour the orchid conservatory, rose garden, butterfly house and more!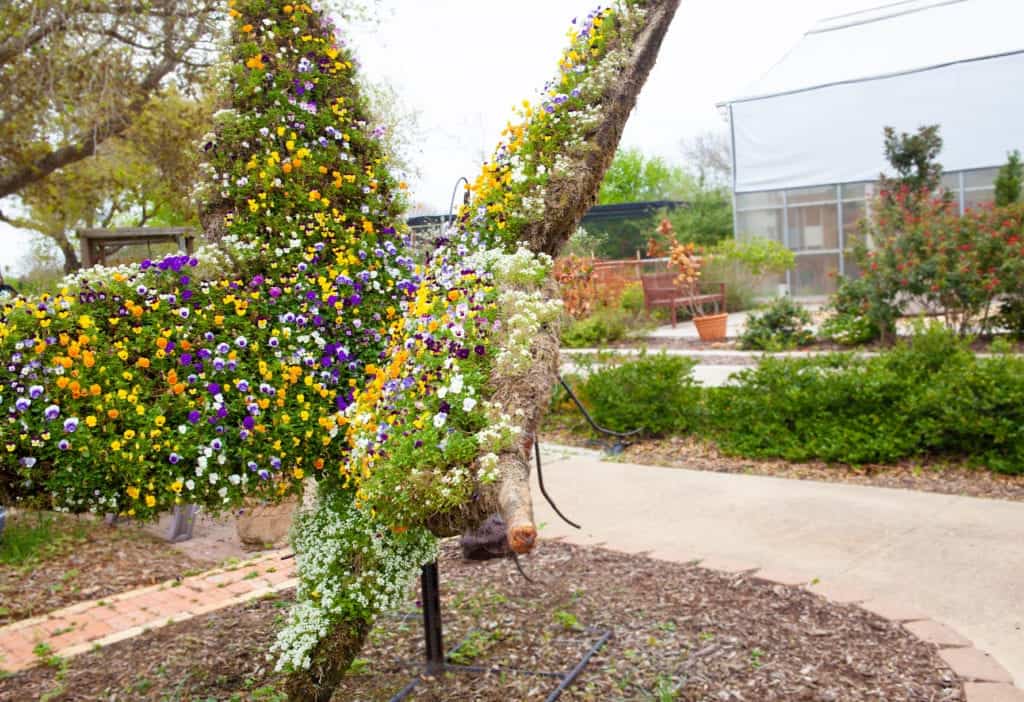 Visit a Giant Sandcastle
Ocean Treasures is a gift shop where you can get all your fun Corpus Christi treasures, but their store front is also a beautiful giant sandcastle fun for pictures!
Drive Around North Padre Island
Level up your beach adventure with Overland America. Explore the beachfront wilderness of North Padre Island with their custom built Jeep & Overland Camping Trailer rentals and experience the breathtaking views of Texas.
Go on a Sky Tour
Fly through the skies of South Texas and above lake Corpus Christi with Vintage Air Tours. Have an unforgettable and spectacular flying experience with their beautifully restored vintage WWII aircrafts operated by their first-class pilots.
Go on a Culinary Journey
If you are a foodie, Corpus Christi is a destination sure to satisfy your cravings. From getting into a Boodle fight, taking a bite into the largest breakfast burrito, a Harry Potter inspired coffee shop, and more. You'll have to read all about the best places to eat in Corpus Christi.
Stay at the Omni
Having a room with a view of the water, an indoor/outdoor pool, gorgeous design, and more are all reasons why I love the Omni Corpus Christi and the Omni brand in general. You can read all about my Omni Corpus Christi experience.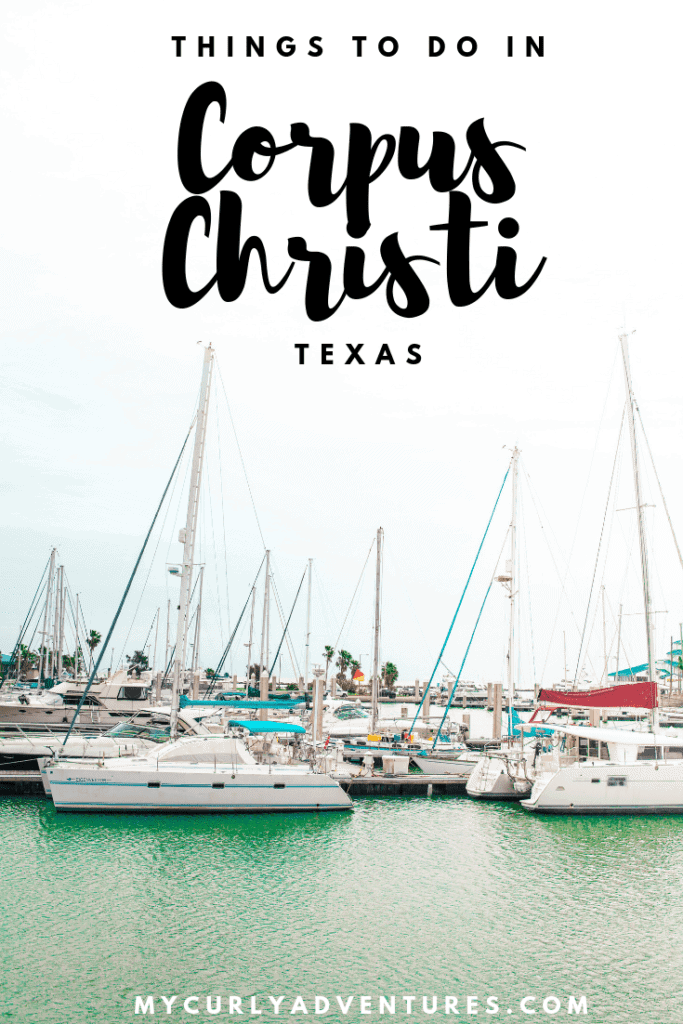 This post is in partnership with Toyota. As always all opinions are my own.