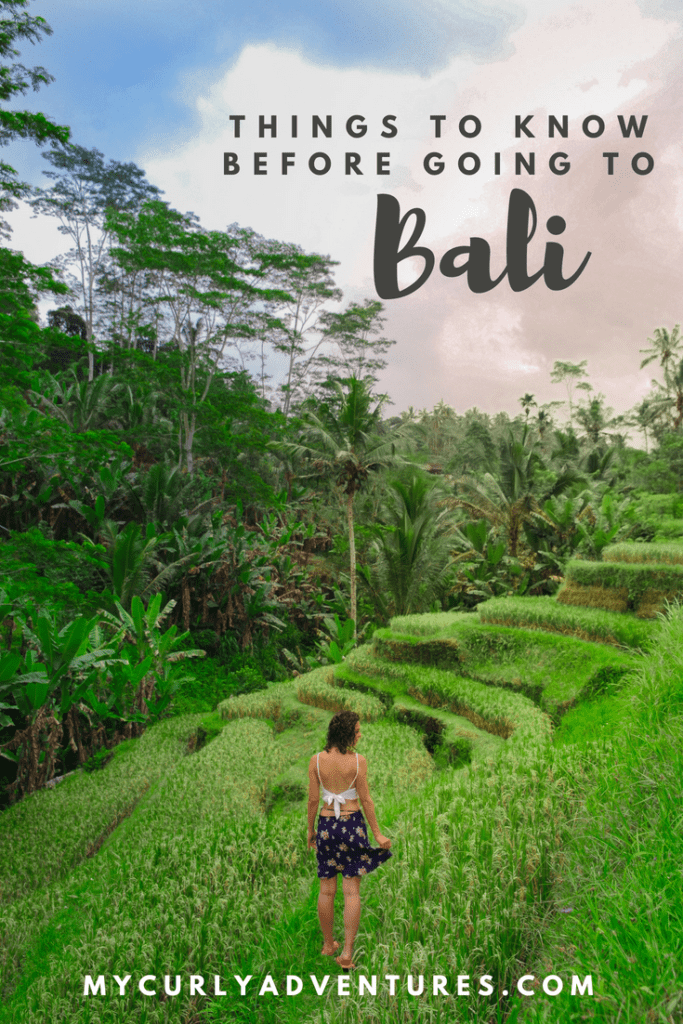 Before heading out for two weeks in Bali I thought I had read everything to be prepared for our trip! We had a blast, which you can read about here! But there were still things to know before going to Bali that no one told me. So I put together a list of things to know before going to Bali.
1. You will stand out dressing up!
My husband and I enjoyed many romantic dinners while in Bali. However, a summer dress was always the perfect attire. I had packed a couple of tight-fit dresses for dinners and a night out. We went to the night clubs in Kuta and I was so excited to get dressed up in my LBD! We stepped out of the hotel and it was immediately clear that I was overdressed! Most girls we dressed in shorts and a crop top or other causal and cute outfits. All of my nice outfits spent the rest of the trip taking up space in my suitcase.
2. There are other options besides Bluebird Taxi
While browsing through discussions about transportation in Bali a lot of resources said that Bluebird Taxi was the best and most affordable option. However, locals quickly recommended we use Grab. When you get to Bali there will be a lot of signs that say Uber and Grab are not allowed (Uber officially withdrew and no longer operates here). However, many drivers rely on Grab and even in areas that said it wasn't allowed, many drivers still accepted the rides. Usually they give you special instructions or make you walk no more than 5 minutes to a certain destination. We were able to play less than $1 for a 10 minute drive (no joke!) and even met a driver who we hired for full day trips.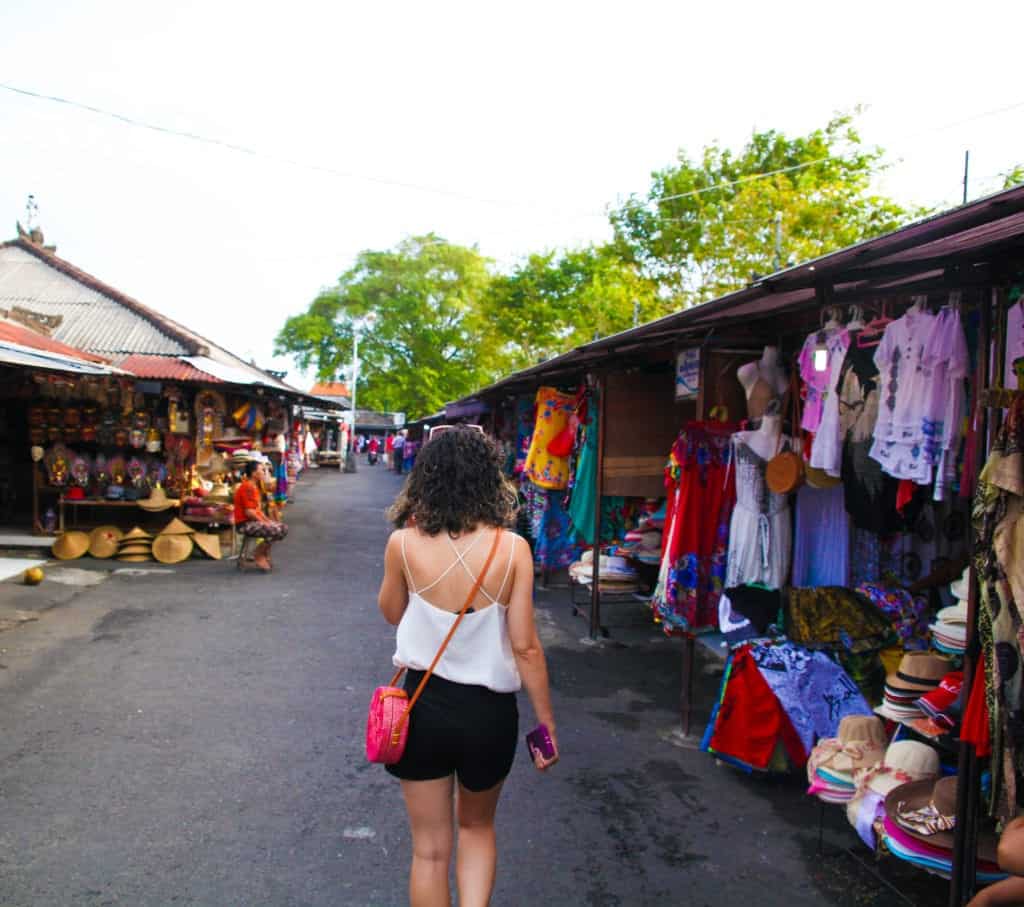 3. Buy a power adapter in advanced (and definitely don't buy them at the airport!)
Unfortunately, Chief and I forgot to get this one ahead of time! When we first arrived we found the adapters for $30 at the airport and were a little worried. Later down the line we found them for about $3.50 at K-stores. However, although we tried many different adapters, my curling iron never worked with it (more wasted luggage). It would be a good idea to buy the adapter in advance and test it with the electronics you are bringing!
4. Being more organized about what to do in Bali
Now some people are more go with the flow people, but we had a little less than two weeks in Bali and while our minds wanted to be able to do everything, there simply was not enough time and planning would have allowed us to use our time more efficiently. I had booked our first three days (2 in Jimbaran in the South and 1 day East of Ubud). Once we arrived I learned that in the West was the party scene and I wanted to experience Bali nightlife. We only had one Saturday so after staying in the East we travelled West to Kuta/Seminyak and then afterwards spent the rest of our time back in the East of Ubud!
When travelling it's important to consider what you want to do and what sights. In Bali there is more than enough cultural and natural places to keep you busy, but there are also fun and touristy things to do that are a lot cheaper than they are in the states (swimming with dolphins anyone?). While there are times it was great to go with the flow (on our last day our host told us about a beach club worth visiting and it was the perfect ending to our trip), I wish we had decided on an exact location ahead of time.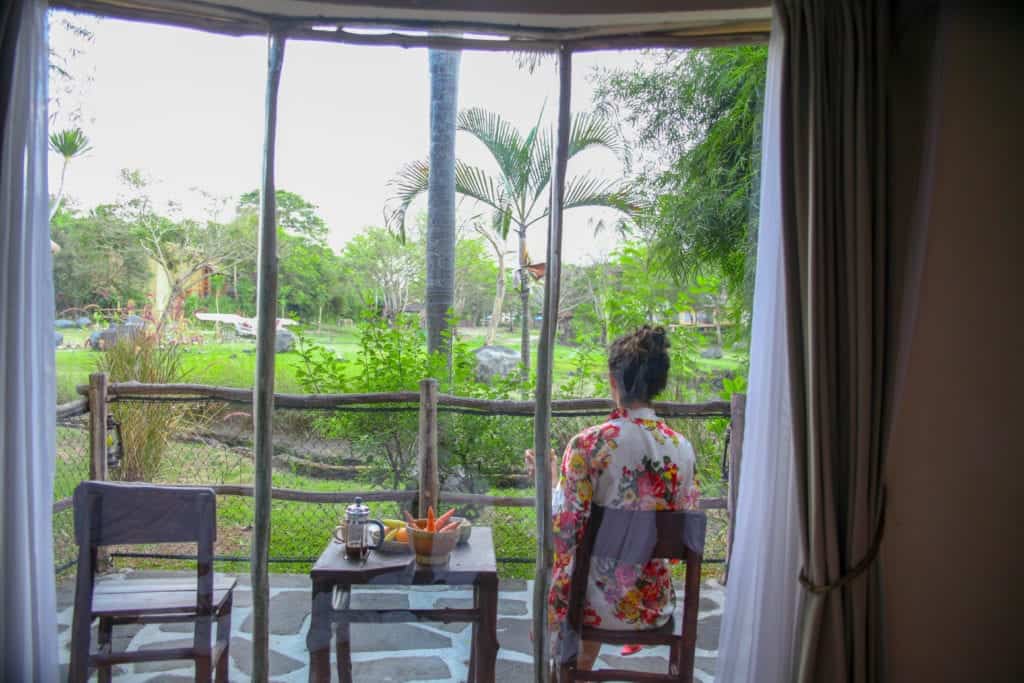 5. Have a home base
There are so many cool places in Bali! You can stay in a treehouse, a lodge overlooking a safari, a traditional Balinese home and so much more! The hotels themselves are almost as cool as the destinations. It's easy to get caught up in all the unique places. However, (maybe a rookie mistake- it's part of the I want to experience everything mentality) I quickly realized the novelty of the hotels was not worth the constant packing and unpacking we had to do! So much time was unnecessarily spent packing things back up and moving to a new destination. If we had more time it would have been worth it because there were some seriously unique places to stay!
6. Many popular attractions have multiple locations
And some are better than others. You may have seen a lot of amazing pictures on Instagram of swings and cute photo ops or read about the popular Luwak coffee. Some of the places mentioned may be quite a drive. The most popular swing destination is owned by an AirBNB host and is about 30min-1 hour away from everything else. The view there is probably the best, but there are also some other great options and because they are so popular a lot of people have created their own version!
For instance, I was planning on going to the Tegallang rice fields. I saw that there was a Luwak coffee there and after doing my research saw that it had good reviews and if I asked I could actually hold a Luwak. Plus we had a view overlooking the rice fields while enjoying our tea and coffee.
Tegallang also had a swing in the center, but honestly they only looked like they were just for the 'gram. They went about 10 feet above the ground and didn't really have any views. However, the Luwak coffee actually had a pretty nice one overlooking the field and was a lot of fun!
I hope this can help some people who are going to Bali with my own personal experiences. I would love to hear things you wish you knew before going to bali and help other people wanting to visit Bali!