I recently went to Remix: put on by the Dallas Symphony. The last time I went to a symphony I was in fourth grade so I don't have much recollection.
My friends and I had a lovely time at the Moody Performance Center. We were treated to wine and delicious appetizers before heading to the performance which was just under an hour. However, when I looked around I realized that there was a large generation gap. Why weren't more of my peers at such a lovely show? Especially when it came with free food and wine!
I would always say I'm more of a theatre or dance person. Why would I go to the symphony if I could just watch a ballet and hear the symphony as part of the show? The thing is that we are so used to being overstimulated. When you compare movies from the 50s to now, current movies contain plot lines within plot lines within side stories-and it's thrilling! We are advancing in technology and storytelling. But the symphony is not dead! Rather, these advancements make it harder for us to focus on something that might only utilize one sense.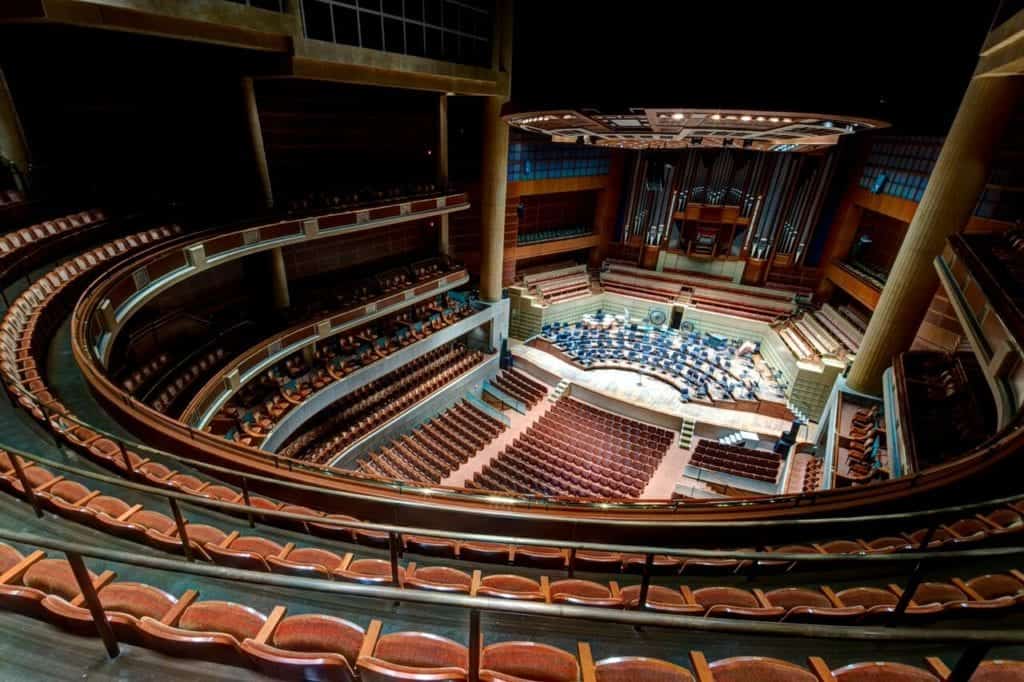 At the symphony I found that it was easy for my mind to wander. There were visuals from the conductor and instrumentalists, but it was not the type of stimulation my mind was accustomed to- and that's where people get bored.
However, the beauty of the symphony is the ability to create your own tale and not to be limited by the directions of the conductor. I was inspired by Benjamin Zander, who's Ted Talk you can find here, on how to truly enjoy a symphony.  It's about using the music to connect personally. It's removing yourself from the mundane and to-do lists of the outside world and using your mind to tell a story with the music that is provided. By the end I realized that symphony was similar to meditation. It takes focus, but the outcome is less stress, better focus, and greater creativity.
What I love about Remix, put on by the DSO, is that it aims to help younger audiences, such as myself, become acquainted with the symphony. With bites and drinks before the show, the audience has a chance to mingle with others before sitting down to a show featuring popular tunes. When I went our playlist included The Barber of Seville and William Tell (even if you've never heard of these names- you have more than likely have heard these tunes). The shorter duration of the show also allows us to ease into the symphony rather than committing to a two hour show. For people who prefer pop, they also have fun shows like Hollywood at the Symphony and celebrity singers.