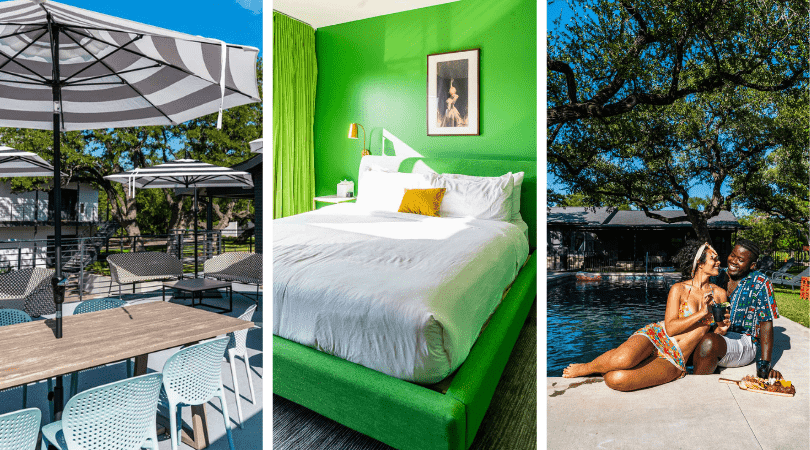 Amidst the abundance of outdoor recreation and entertainment in Round Rock TX stands the Ruby Hotel, a historical getaway waiting to be explored. With a quaint and cozy ambiance, the Ruby Hotel blends tradition with contemporary concepts to create a relaxing home away from home for its guests. Overlooking the Brushy Creek and just minutes from downtown, the Ruby Hotel proves itself to be where to stay this weekend in Round Rock TX. Make sure to check out our lists of things to do and places to eat in Round Rock while you're in town!
A Hotel Rich in History
While the official Ruby Hotel may have only opened in 2019, the property has a rich history that dates back many years. In the 1960's, a home was built here, where the same family lived until 2014.
After the land was purchased by the new owners, they soon found a letter addressed to "Dearest Ruby" during a site visit in early 2016. At this point, the property was nothing more than a small home and a couple of sheds. After finding some more pages from a scrapbook and creating parts of the story themselves, the owners were able to piece together the story of Ruby's life. Her exciting travels and comforting collection of memories were used as inspiration for the creation of the Ruby Hotel as it's experienced today. The charming adventures of Ruby coincide with the amorous atmosphere of the hotel, making it clear where to stay in Round Rock on your next Texas getaway.
Indulge in the Luxurious Amenities
Overlooking Brushy Creek, the Ruby Hotel is overflowing with fantastic luxuries and amenities, adorned with colorful rustic and modern touches that create a comforting aura across the property. From the moment you walk in, you're immediately met with hospitality that makes you feel like a long-awaited guest. Behind the clubhouse/bar doors, there are several seating options, from leather and cloth chairs to couches and a dining table for larger groups, all facing a beautiful gray, stone fireplace. You can even take a seat at the bar if you'd like while you're waiting.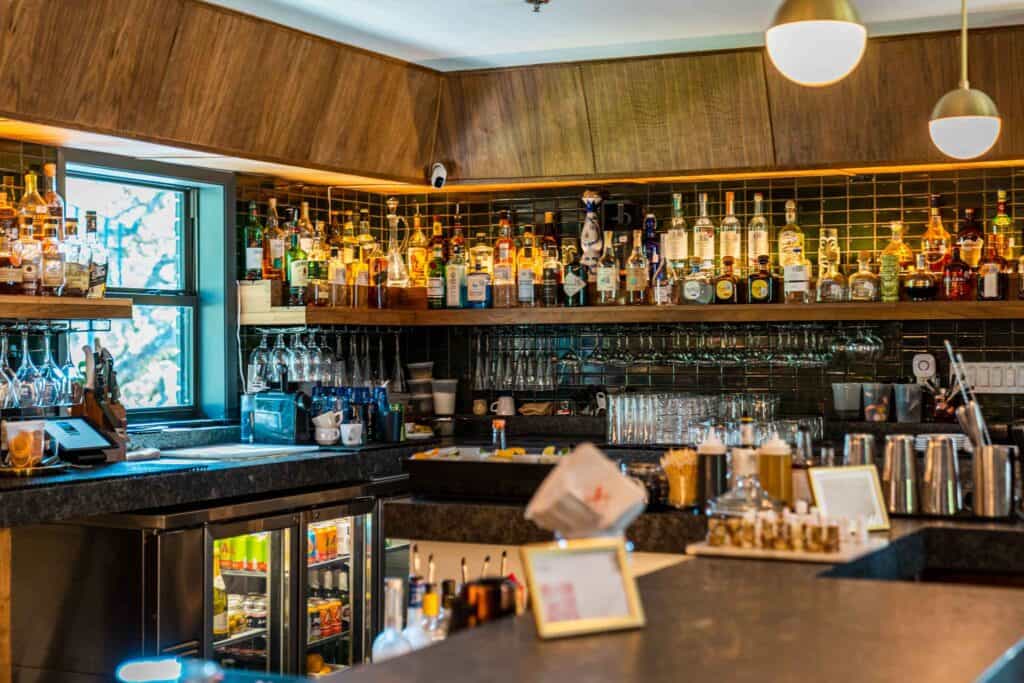 The black walls and dim lighting create a moody atmosphere, a perfect complement to their high-end Happy Hour menu and cocktails, or as a refuge from the sun. Play a game of chess or any of the other provided games. One thing we really enjoyed was how we could start off Happy Hour enjoying our drinks and snacks inside or on the patio before taking them with us to the pool. Simply ask your bartender to pack them for you! This is because glass is not allowed poolside for the safety of all guests.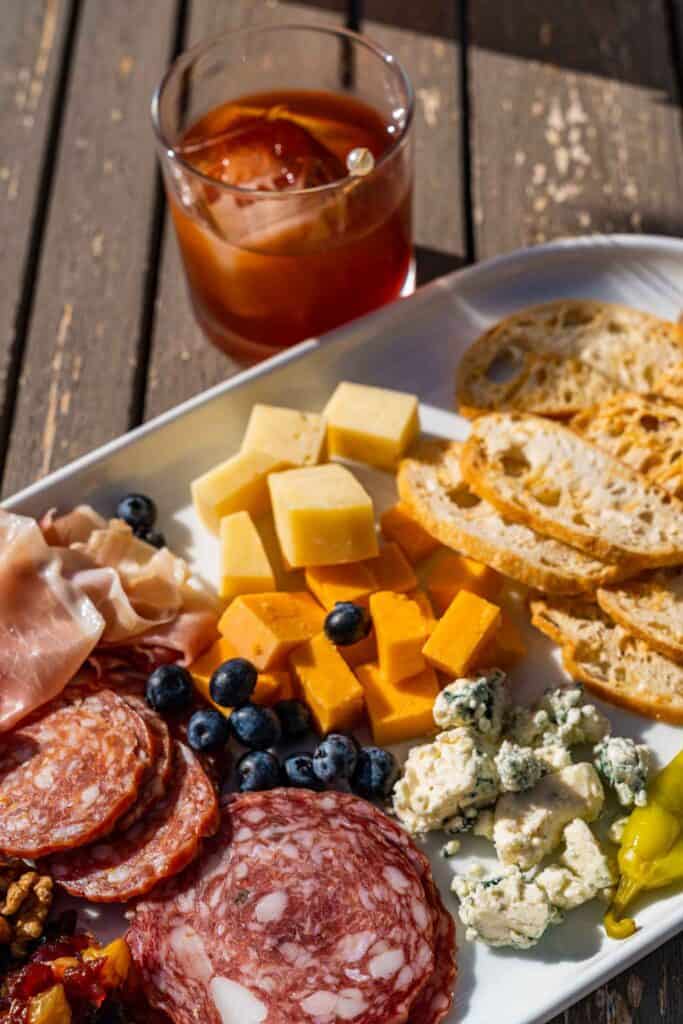 You'll be happy to know a coffee service runs every morning and brunch is served on the weekends. I suggest enjoying your coffee and breakfast on the outdoor patio overlooking Brushy Creek if you can. During the week, you can expect timely breakfast and lunch offerings as well. The Ruby Hotel is also home to a 24/7 gym and a small outdoor seating area beneath one of their large trees, which you can find between the clubhouse/bar and Building B.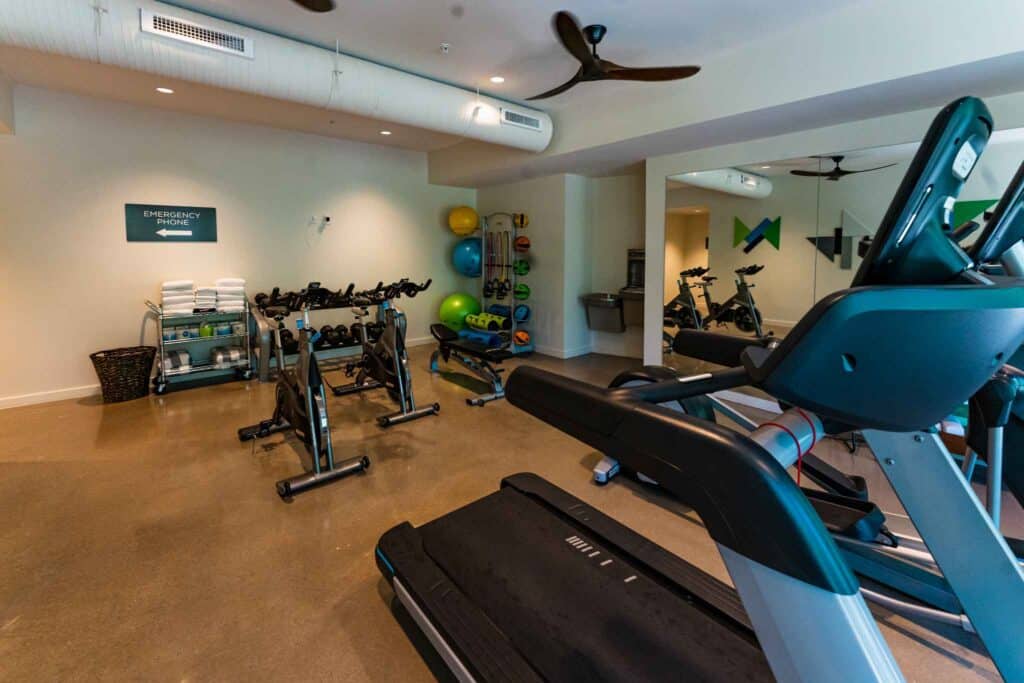 Sleep in Style
The rooms at the Ruby Hotel offer a colorful and fresh twist on your typical lodging experience. Complete with plush bedding and views overlooking the surrounding greenery of the property, the rooms embody the definition of comfort and relaxation. All rooms include amenities like walk-in showers, a Nespresso coffee machine, a mini-fridge, and high-speed Wi-Fi. The rooms are also spacious with accessible and pet-friendly rooms available for booking. So, if you're looking for where to stay in Round Rock that offers space for your fur baby to stay with you, the Ruby Hotel is the right choice!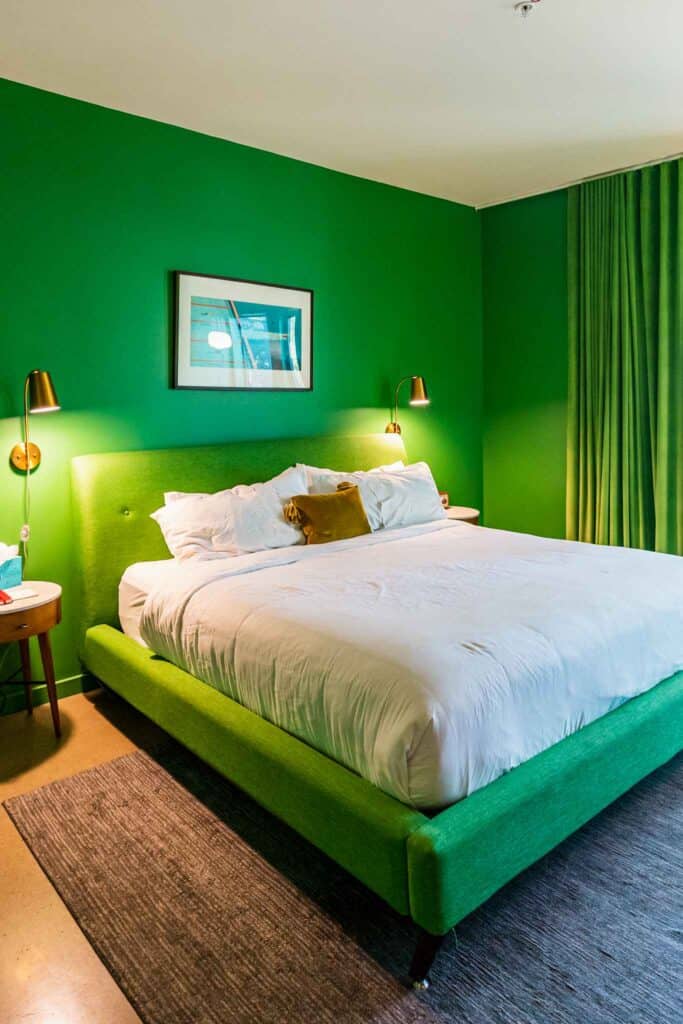 Keep in mind that the rooms in Building A (above the check-in desk) offer views of Brushy Creek from their balconies. Although the rooms on the other side of the property in Building B also have balconies, they are not overlooking the creek. The balconies of both buildings are, however, furnished.
Things to Do Near the Ruby Hotel This Weekend
Tenderly known as the "Sports Capital of Texas," Round Rock is filled with fun activities and things to do that will make your getaway a vacation you won't forget. Home to the baseball team, the Round Rock Express, you can catch a game at Dell Diamond and live out a sport lover's dream. If nature is your calling, there are also several beautiful outdoor spaces and public parks to explore. For a day of family-friendly fun, pay a visit to the largest indoor waterpark in the country or bowl at Uncle Buck's Fish Bowl & Grill, an immersive, underwater bowling experience. The Ruby Hotel's central location will make getting everywhere you want to go so easy!
When it's time to grab some grub, refer to our list of where to eat in Round Rock this weekend!
A Review of the Ruby Hotel: Final Thoughts
From its amazing outdoor views and colorful rooms to the incredible on-site amenities, the Ruby Hotel should be at the top of your list of where to stay in Round Rock this weekend. Where contemporary meets classic, and right in the heart of Round Rock, this location can't be topped with its proximity to all of the cool things to do and places to eat nearby. Transport yourself and truly get away from the stresses of reality with a timeless, luxurious stay at the Ruby Hotel.