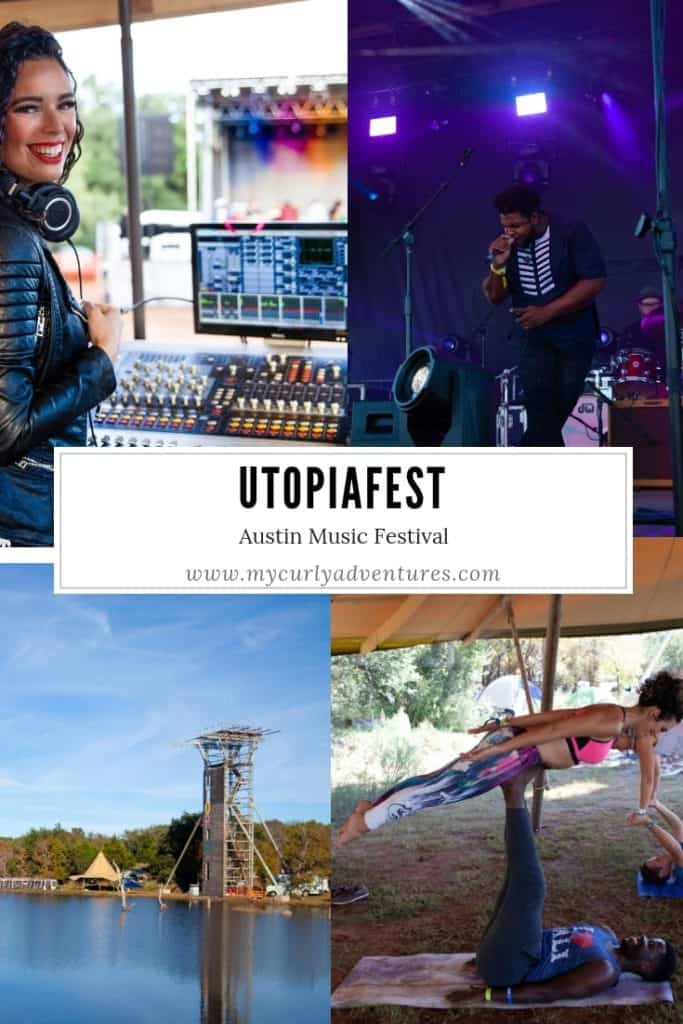 Austin is known for live music, and you can't live in Texas without visiting a music festival at least once. While I have experienced the large music festival, this past November I got to partake in a more intimate, and just as exciting, music festival known as Utopiafest. Utopiafest once took part in Utopia, Texas right outside of Austin, but this year relocated to Burnet, Texas. Utopiafest is a unique combination of live music, art, fun workshops, incredible foods, camping, and community. I wasn't quite sure what to expect coming into Utopiafest, but by the end I was reminiscing on the amazing memories I made and the incredible experience I had.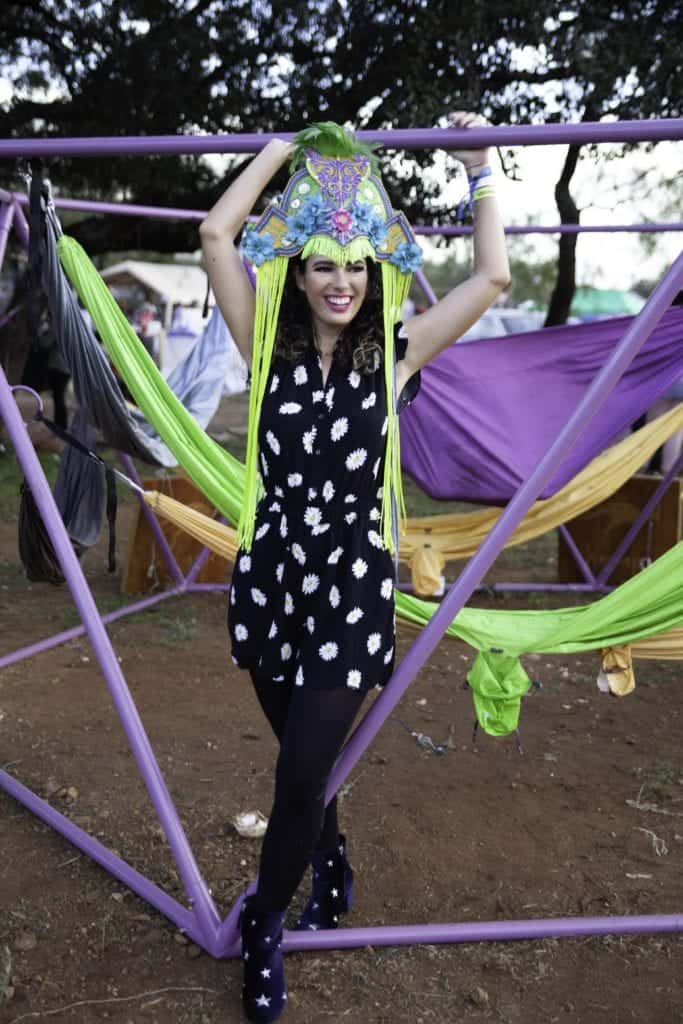 What to Expect at Utopiafest
First off, I loved that Utopiafest was held in Burnet which is right outside of Austin! The festival was located at Reville Ranch where we had a small lake in the middle of the festival. There was always a party happening over at the stages, but it was easy to relax by the lake. Plus, since we were camping, we woke up to a gorgeous view of fog over the water every morning.
One thing that I loved about Utopiafest was the camping. There were options from bringing an RV, camp setups, and glamping teepees. People could also drive or take a shuttle from Austin. We ended up staying in a tent and it was by far my favorite!
I honestly had not camped since I was probably ten, so I was nervous about it being uncomfortable or the general challenges of "roughing it". However, we had fantastic shower and restroom facilities, and our tent was just what we needed. We layered our tent with blankets and had our car with everything else we needed close by. Every night I slept like a baby and then in the morning would wake up and take a shower. Maybe it was the facilities, but it didn't feel that rough. I even had some pampering time with my Neutrogena Sheet Masks!
The great thing too was that there were so many people around. One morning I woke up and someone had a fire going so we just sat around the fire. We were offered food and drinks at other sites and would hang out with people we had just met. The camping experience made it much more community-like.
Since music festival days are long, I would even retreat to my tent midday for a refreshing nap. This was a nice benefit to camping. That and not having to worry about driving home late at night.
Utopiafest Music
At Utopiafest there were two stages that mostly played music back to back. This meant that we never had to worry about missing a band or hiking a far distance to catch a band. I love that we got to see favorites like Patty Griffin, Lukas Nelson, and Wild Child, but we also got to discover new artists. There were many local Austin bands as well as big names, but Utopiafest made sure there was a good range of music and genres.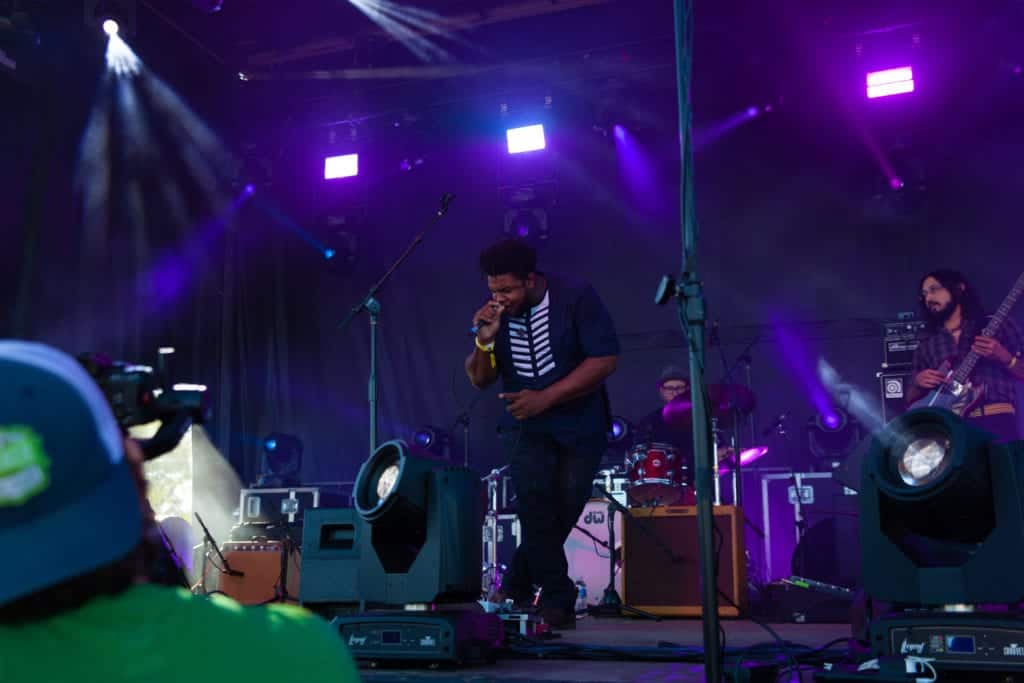 Plus once the shows "ended" the shows never really ended. I never made it late enough, but some of the artists would stay and play in different parts of the camp. They had jam sessions up the hill for an even more intimate and laid back experience.
Utopiafest Workshops
One thing that I thought was really cool about Utopiafest were the workshops. During the festival there were several acro yoga workshops and Chief and I went from not knowing anything about Acroyoga to becoming acro yoga pro (not really, but I do think we look pretty cool!).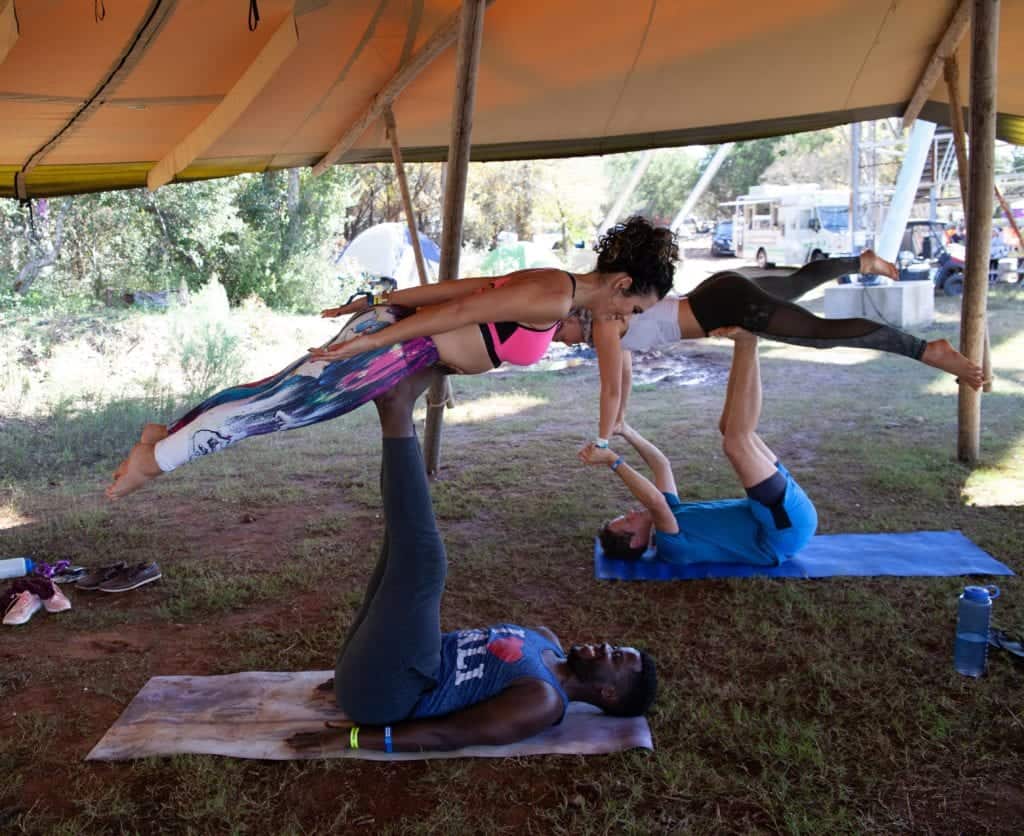 They also had dance workshops, a Thai massage workshop, star gazing and so much more. Utopiafest was so well-rounded with the mixture of workshops and music.
There were activity stations located throughout. We spent a lot of time at the Clif Bar airstream with fresh coffee and granola every morning, a hat making station, and s'mores by the fire.
Another fun workshop I enjoyed was their sensory lab. They brought out different Texas winemakers for complimentary tastings and a sensory experience. You would taste each wine while learning how your senses affected the taste such as if you were holding something rough, couldn't smell the wine, were wearing weird glasses, and other experiences.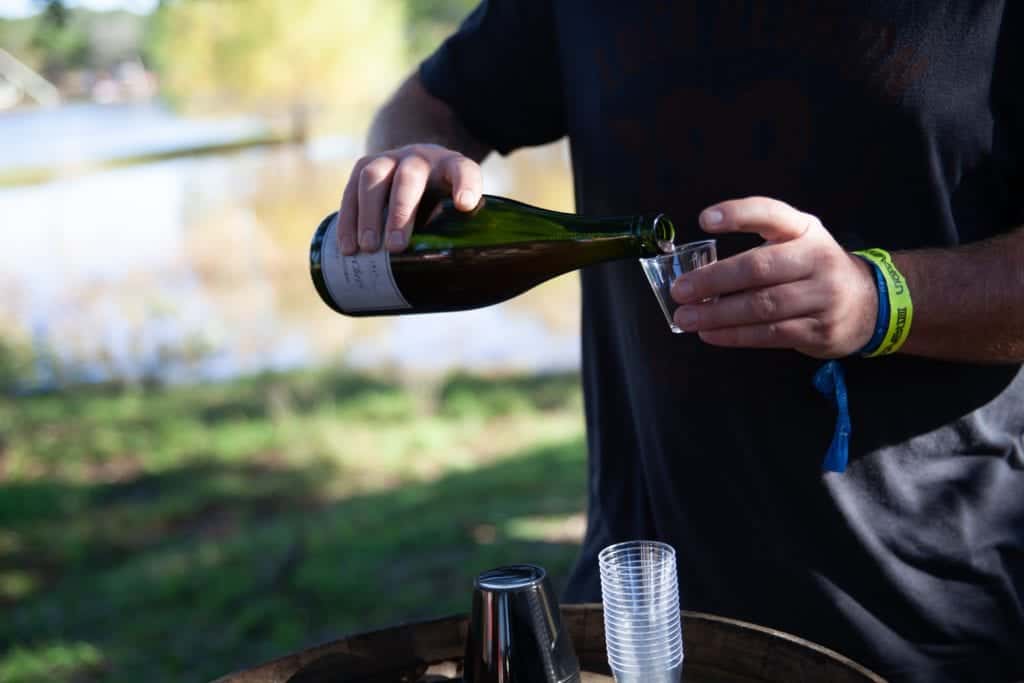 Other Utopiafest Favorites
Austin has a vibrant art community so there were plenty of art exhibits including live paintings that were conducted throughout the festival!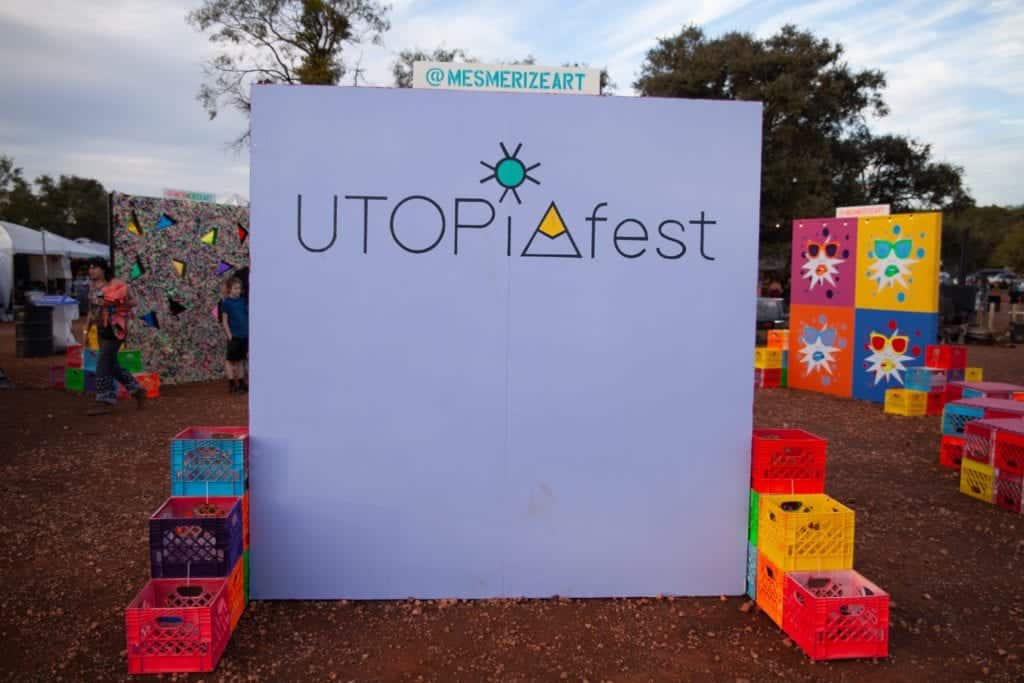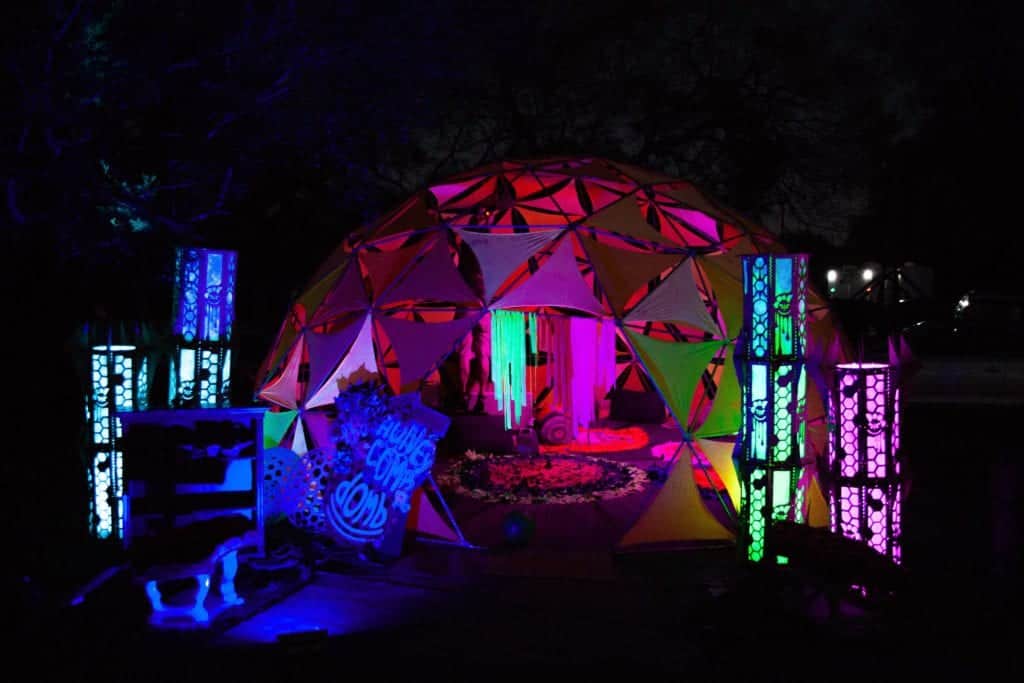 And the food! Utopiafest ended up being a music, art, and culinary experience with pizzas over 5 feet long, giant burritos, crepes, Thai food, protein bowls, and so much more!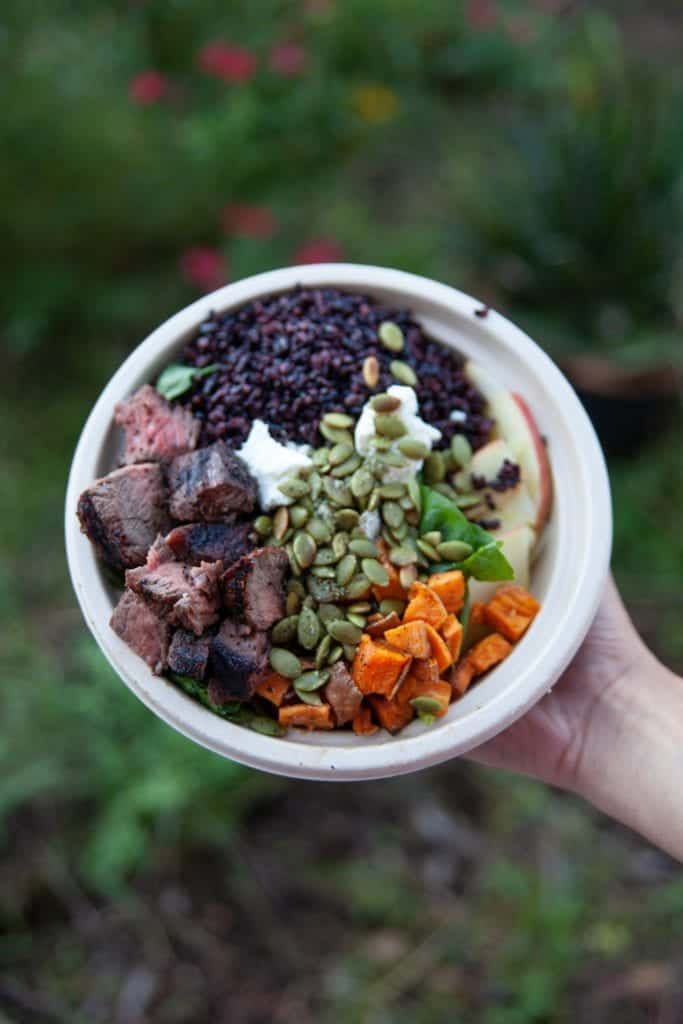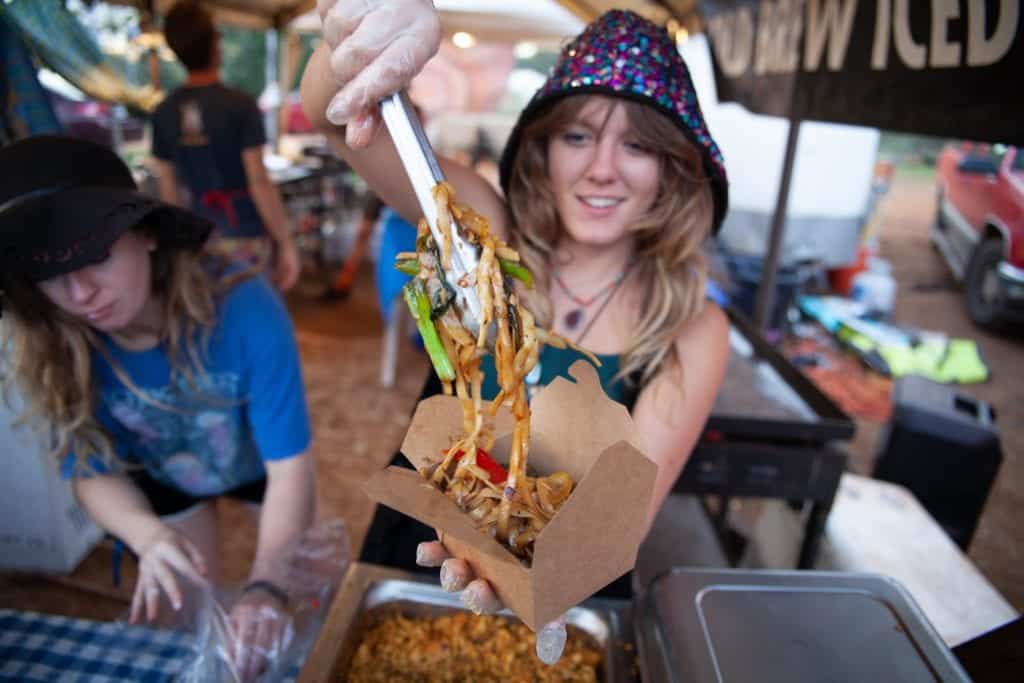 Utopiafest: Final Thoughts
Utopiafest ended up being one of my favorite events of 2018. The event was such a unique fusion of music festival, weekend workshop, and camping experience that made for an incredible time. While the festival was intimate it was still large enough to constantly have something to do. The energy made it so that everyone was friendly and even if you came alone you were bound to leave with new friends.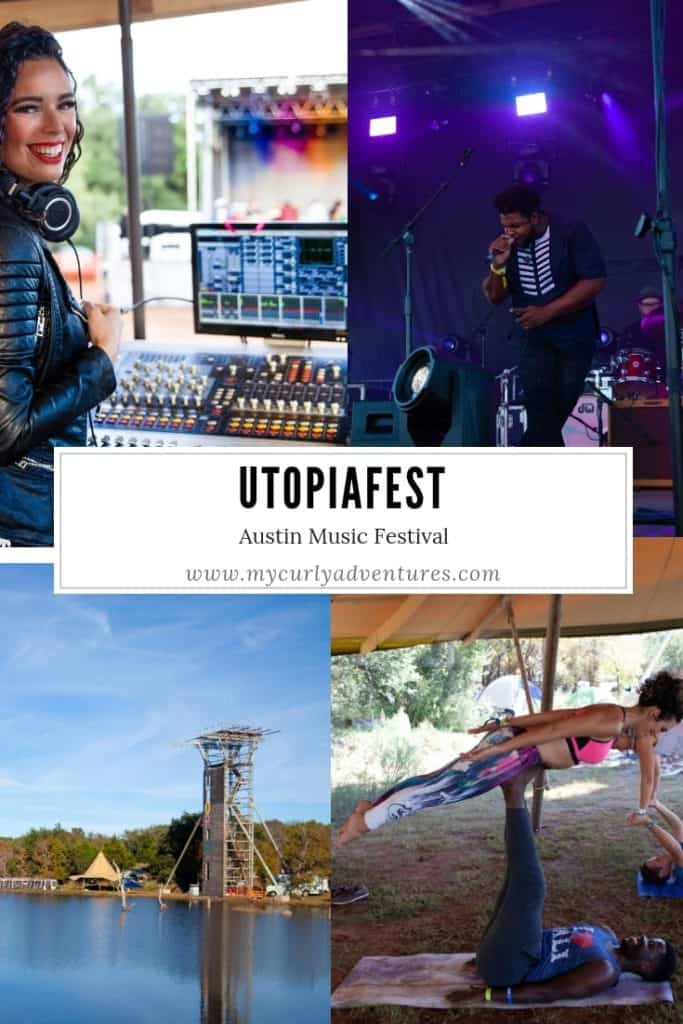 I received a complimentary pass to this event in exchange for a review. As always all opinions are my own.