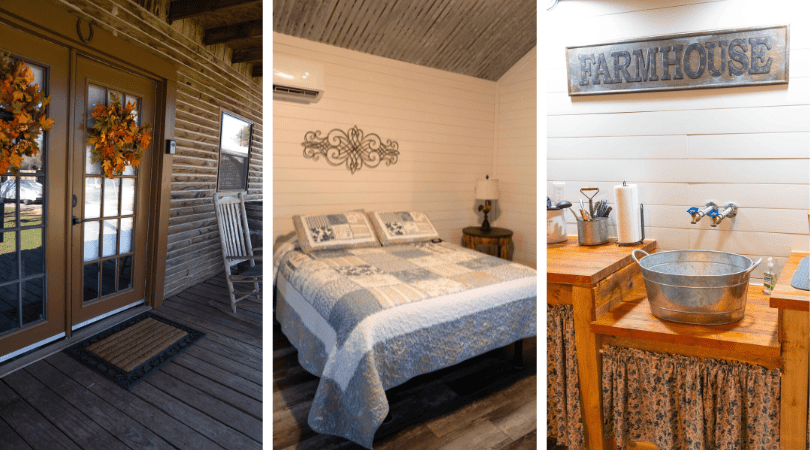 Yon's Country Cabin is a much-needed getaway from busy city life. This cute country cabin near Bertram TX in the countryside allows guests to enjoy a cozy atmosphere in the midst of a wooded area as you sit and watch the local wildlife right from the porch. Just 12 minutes away from the city, this country cabin is close to an abundance of things to do in Bertram TX, such as shopping and dining options, while still maintaining a sense of peace and tranquility only a remote location can offer.
A Look Inside the Country Cabin
This simple country cabin has a cozy vibe that allows guests to relax and enjoy the serene atmosphere of the surrounding woods. It's equipped with one bedroom and a full-size futon for those in need of extra sleeping space. The space inside is open, so there is plenty of room to move around, so you won't feel cramped at all.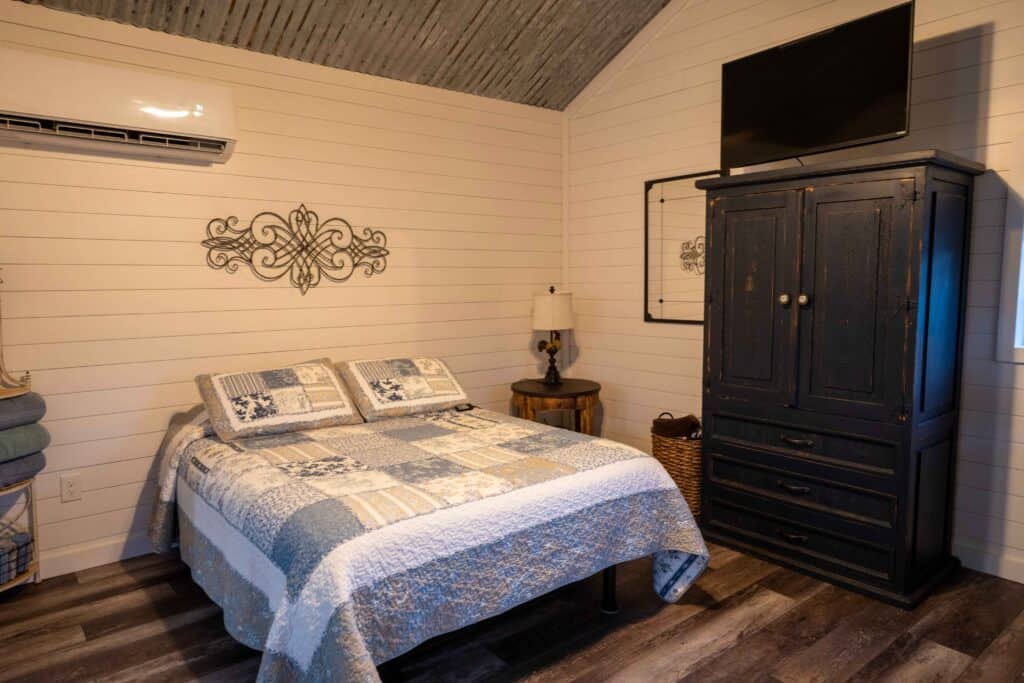 A small kitchen is included in this quaint cabin and hot water is available as well. There is a small garden where guests are free to enjoy fresh eggs and vegetables. The porch offers a cute sitting area for guests to drink a cup of coffee while reveling in the breathtaking ambiance of the property.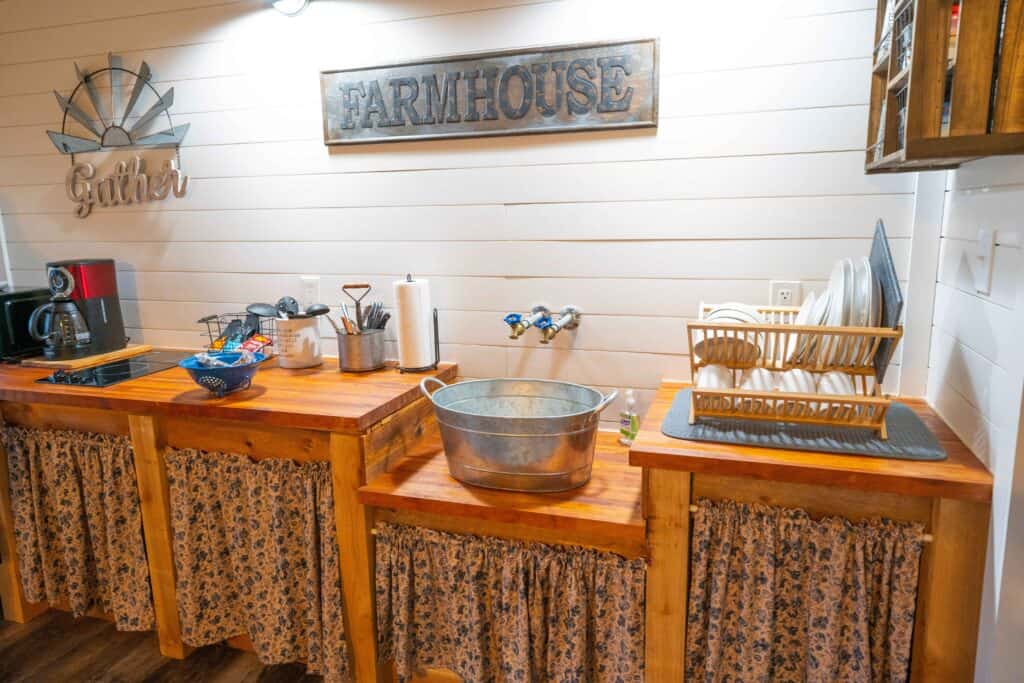 The country cabin has minimal Wi-Fi, so I suggest bringing downloaded movies and a projector for an intimate movie night experience. I recommend purchasing a mini projector that is portable and easy to carry around while traveling. It also comes at an affordable price and can be easily found on Amazon. Paired with popcorn and your favorite person, this will make for the ultimate cabin movie night.
Explore Bertram TX
Yon's Country Cabin is a short drive away from fun Bertram attractions that will complete your getaway. Lake Buchan is a great destination for boating and fishing. Spider Mountain and Reveille Peak Ranch are two of the best biking and hiking parks in the county and are must-see locations for a walk with nature. There are also many dining options that will give guests a taste of the best Southern comfort food. For entertaining things to do in Bertram, check out our curated list for some of the best ideas.
If you're planning your vacation in early September, be on the lookout for Bertram's annual Oatmeal Festival. Starting as a parody of the typical chili cook-offs seen around Texas in the 1970's, the Oatmeal Festival has grown into a celebration of community where locals and tourists alike can come together and enjoy local cuisine, as well as support small businesses. Watch the lively parade as you taste some of the best oatmeal and sweets Bertram has to offer.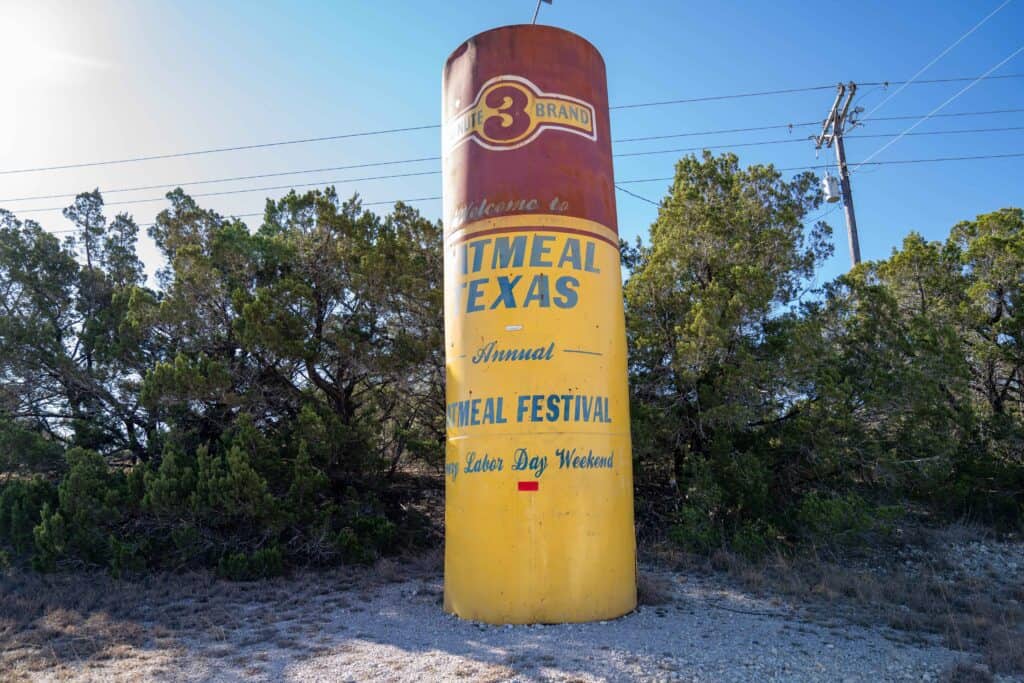 Stay in a Cute Country Cabin: Final Thoughts
With stunning views of Texas wildlife, quaint decor, and a cozy country atmosphere, Yon's Country Cabin is a perfect weekend getaway if you're in need of an escape. Enjoy coffee in the woods and explore the charming city of Bertram by lodging at this cute country cabin on your next vacation.