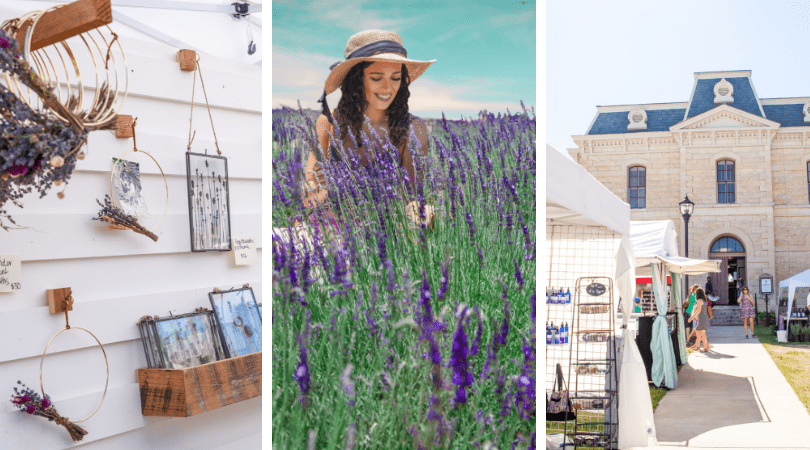 Wanting to visit Provence and the beautiful lavender fields? While the lavender is smaller in Texas, you can still experience the beauty of the lavender in Blanco Texas at the Blanco Lavender Festival in June every year.
Blanco Lavender Farms
While you can visit anytime the lavender is in bloom, the Blanco Lavender Festival is a good time to visit Hill Country Lavender. In the past the lavender was located in a different location, but a new field opened up. Here you can pick bundles of lavender and it just smells so good!
Blanco Lavender Festival
The actual festival is held downtown and is filled with lavender goods of all kinds, vendors, and even live music. The festival is free, although some places charge for parking.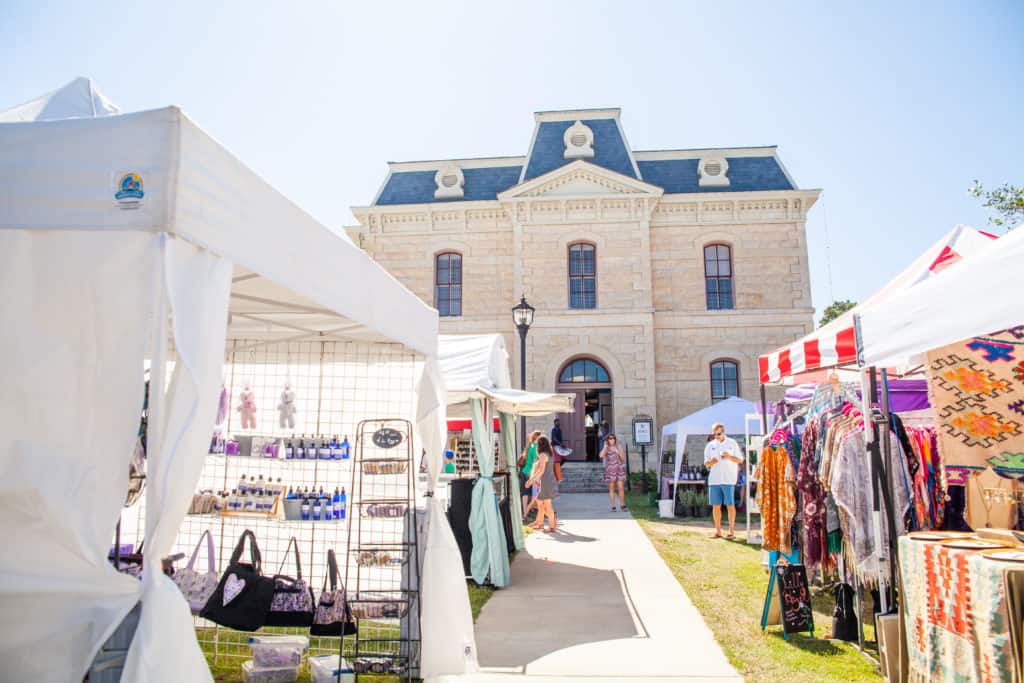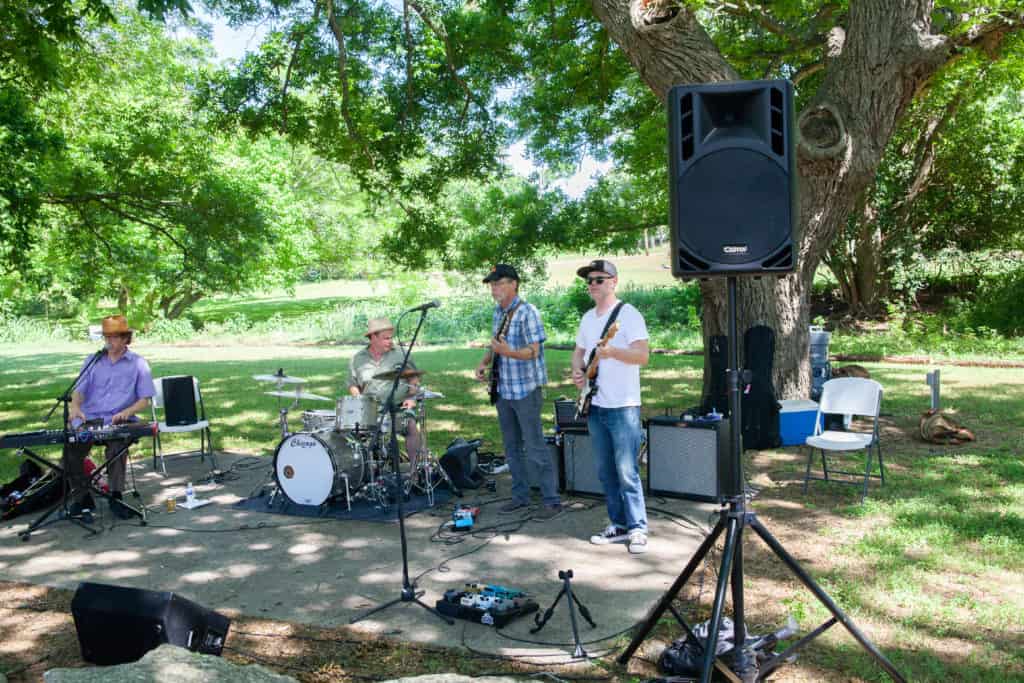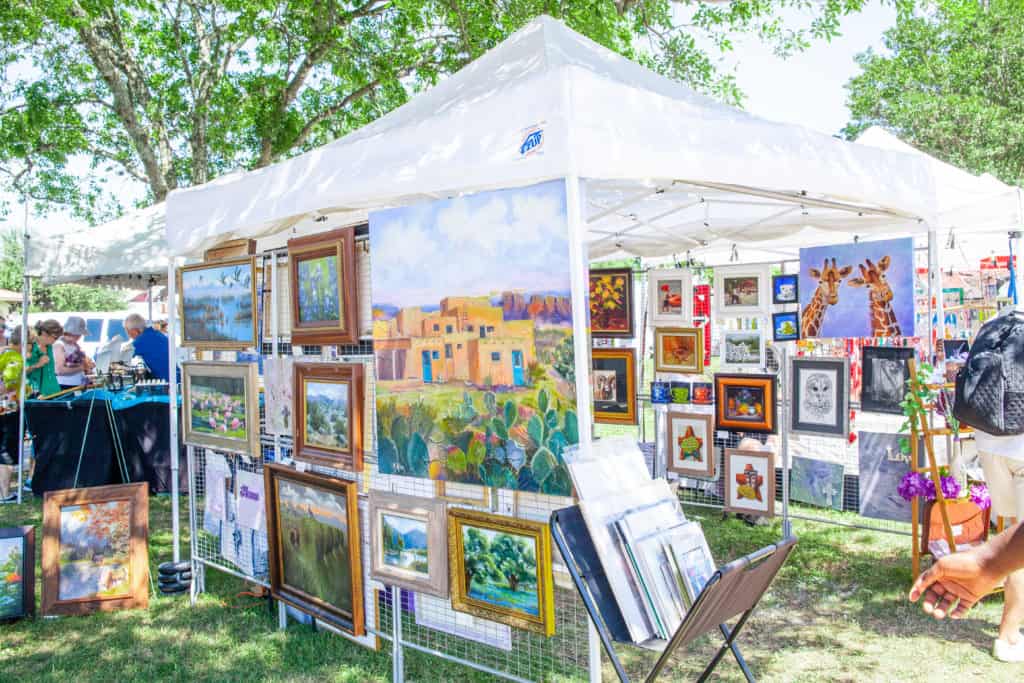 The Blanco Lavender Festival is open Friday-Sunday although we opted to go on Friday for less crowds.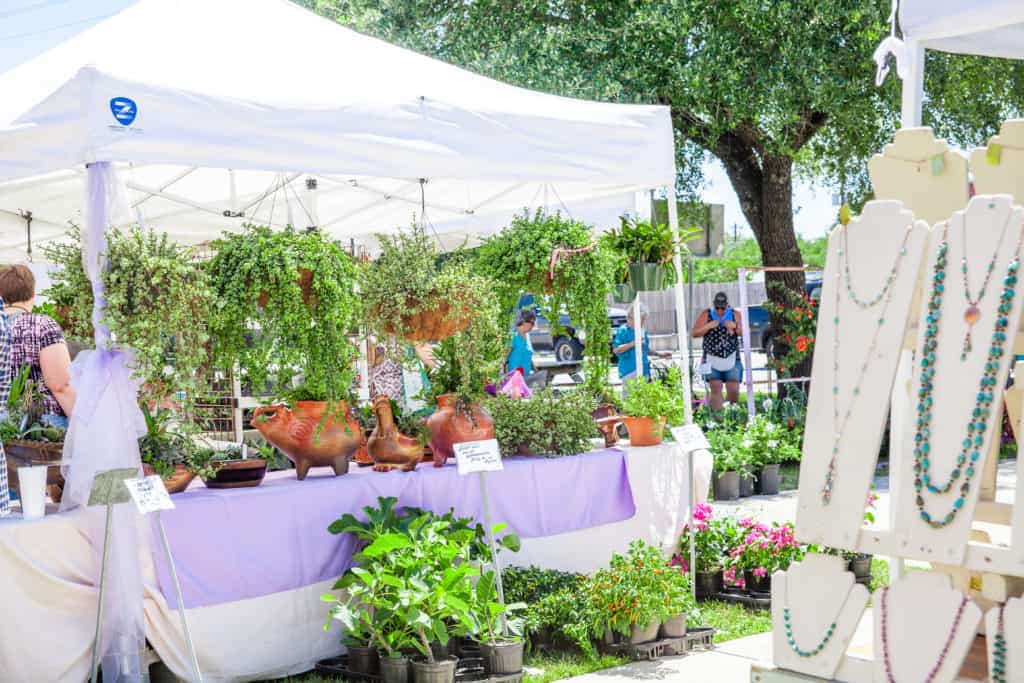 At this point I've been to quite a few small town festivals, and I noticed that Blanco did a great job of curating a great mixture of booths and things you would actually want to buy. It's a great place to get gifts for people (or yourself!)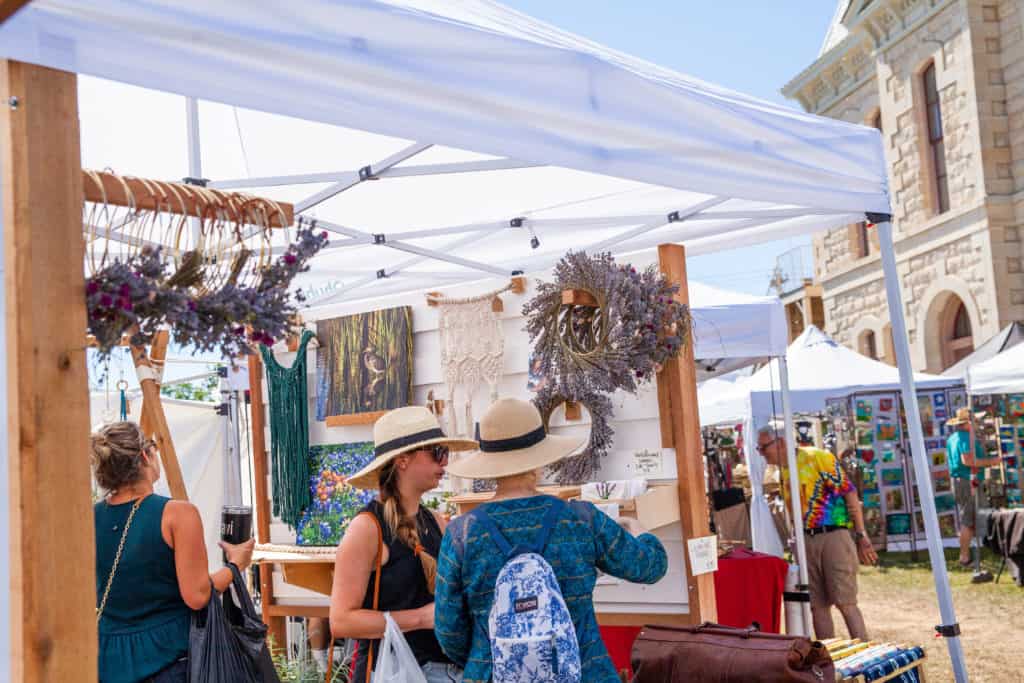 In addition to vendors, they also have fun presentations like cooking with lavender.
Lavender Everything at the Blanco Lavender Festival
Of course while at the Blanco Lavender Festival I had to try EVERYTHING lavender. My top pick was the Lavender Lizzie, a mixture of champagne and lavender simple syrup. We even picked up some of the syrup to make this and lavender margaritas at home.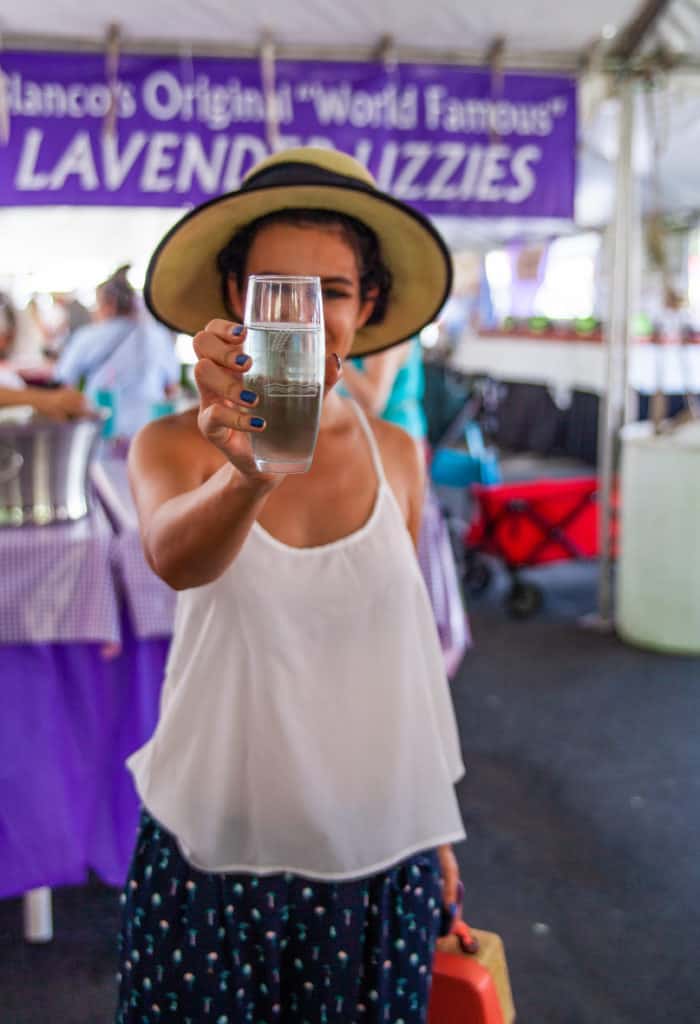 In addition they had lavender lemonade, lavender bundt cakes, lavender cheesecakes, and lavender lemon sugar cookies. Basically I was in lavender heaven.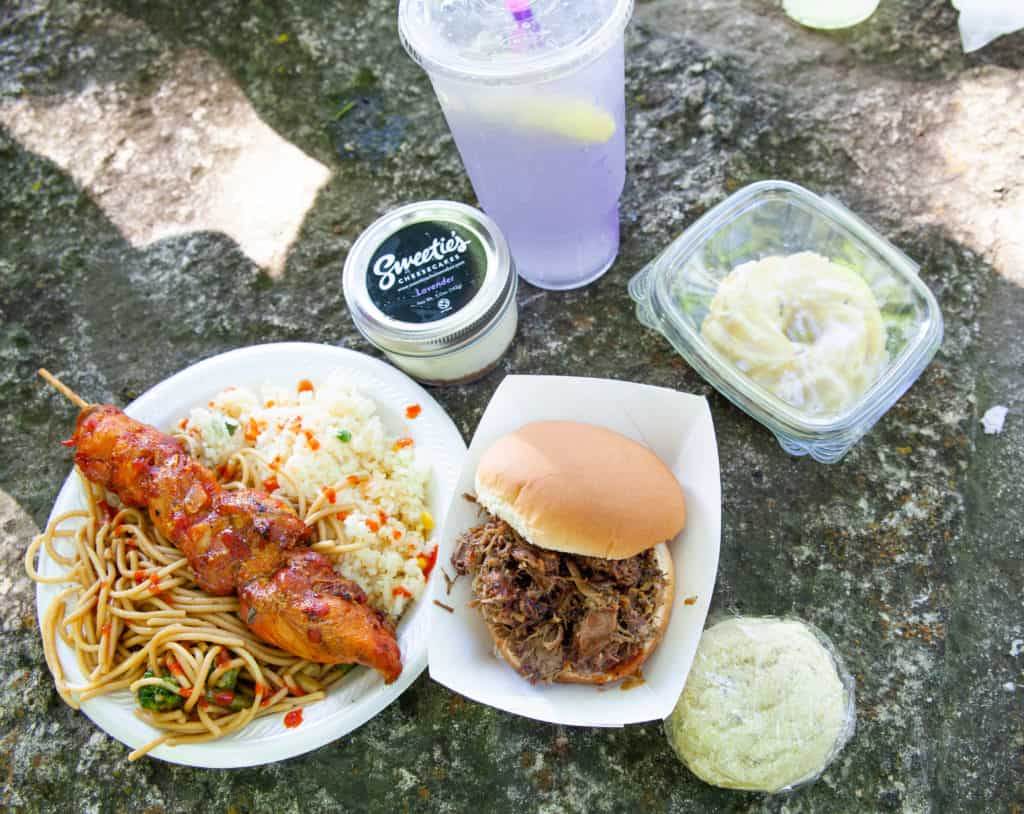 There were multiple lavender booths at the festival selling lavender plants, beauty products, sprays, art work, and every lavender item you didn't know you needed until you came to this festival.