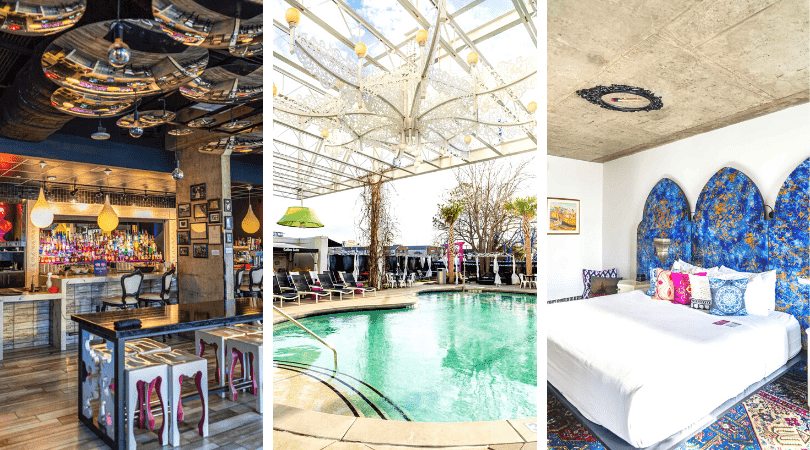 Looking for a unique stay in Dallas TX? Look no further than the Lorenzo Hotel, filled with an abundance of art and history that you'll be hard-pressed to find anywhere else. Originally built in 1971, Dallas' Lorenzo Hotel doubles as a museum after a total remodel and its reopening in 2017. From the hotel rooms to the drinks, there is nothing that isn't artful in some way, shape, or form. Poke around a bit and you might even find a hidden room!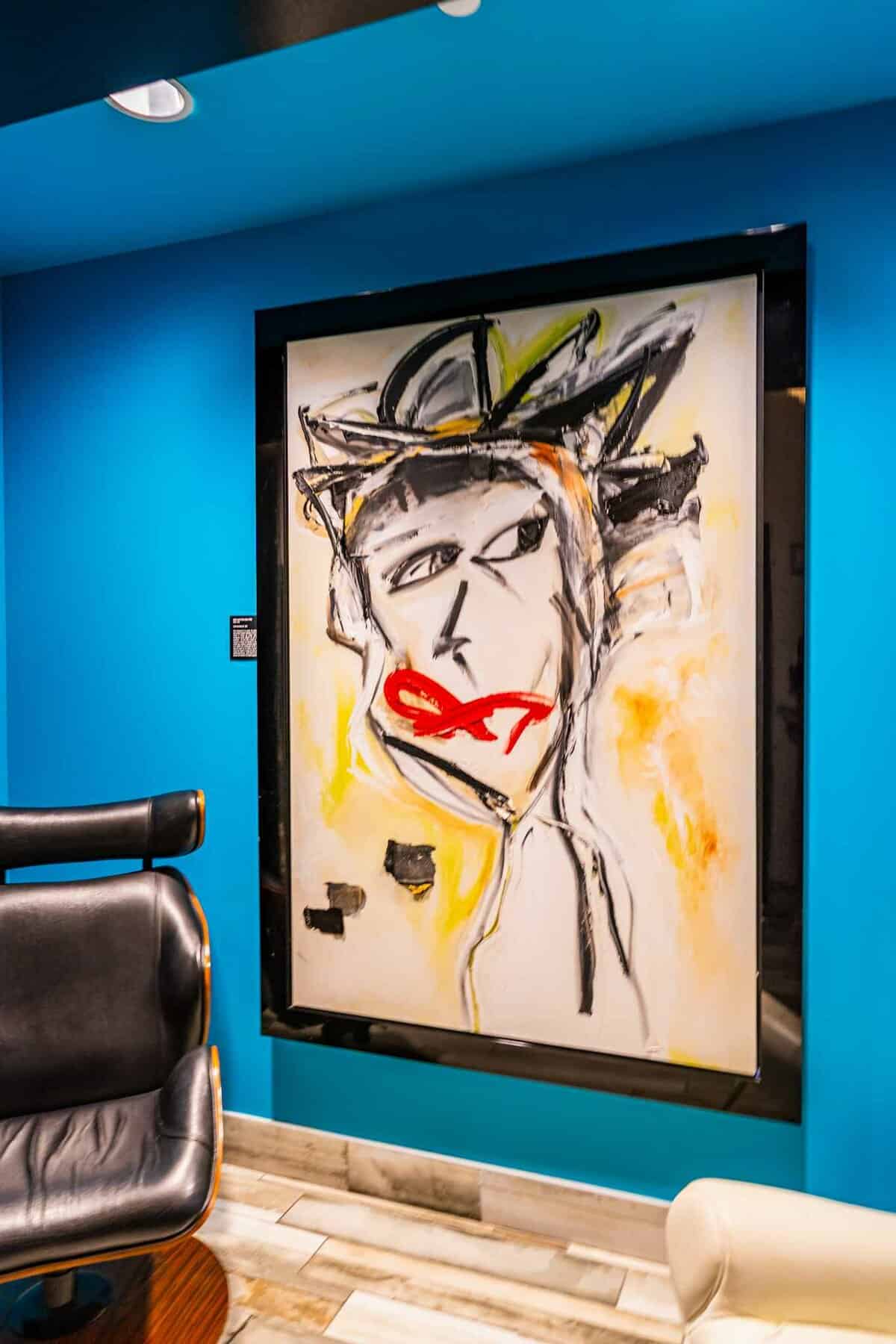 Sleep in Style
Whether choosing a guestroom, suite, or themed room, you'll be sure to sleep like a star at the Lorenzo Hotel. Both the guestrooms and suites have floor-to-ceiling windows for a beautiful view of the city and are carefully decorated with art from local artists. You can even bring pets under 40 pounds to enjoy this exceptional trip with a $100, non-refundable fee. Check out where else you can bring your furry friend here when you're feeling like venturing away from home.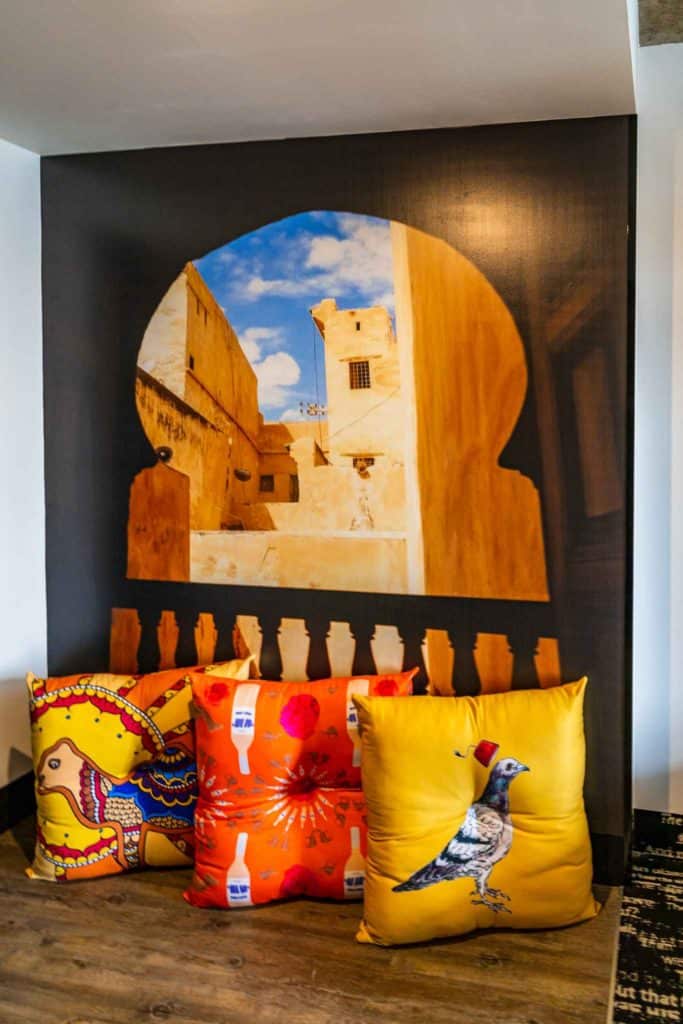 The Lorenzo Hotel also offers themed suites for those looking for a quirky get-away. Midnight, Escape, Safari, and Raj are the newest additions with decor chosen to make a statement. From colorful headboards, exotically patterned carpets, and huge black and white prints plastered to the wall to extravagant chandeliers and beautifully patterned ceilings.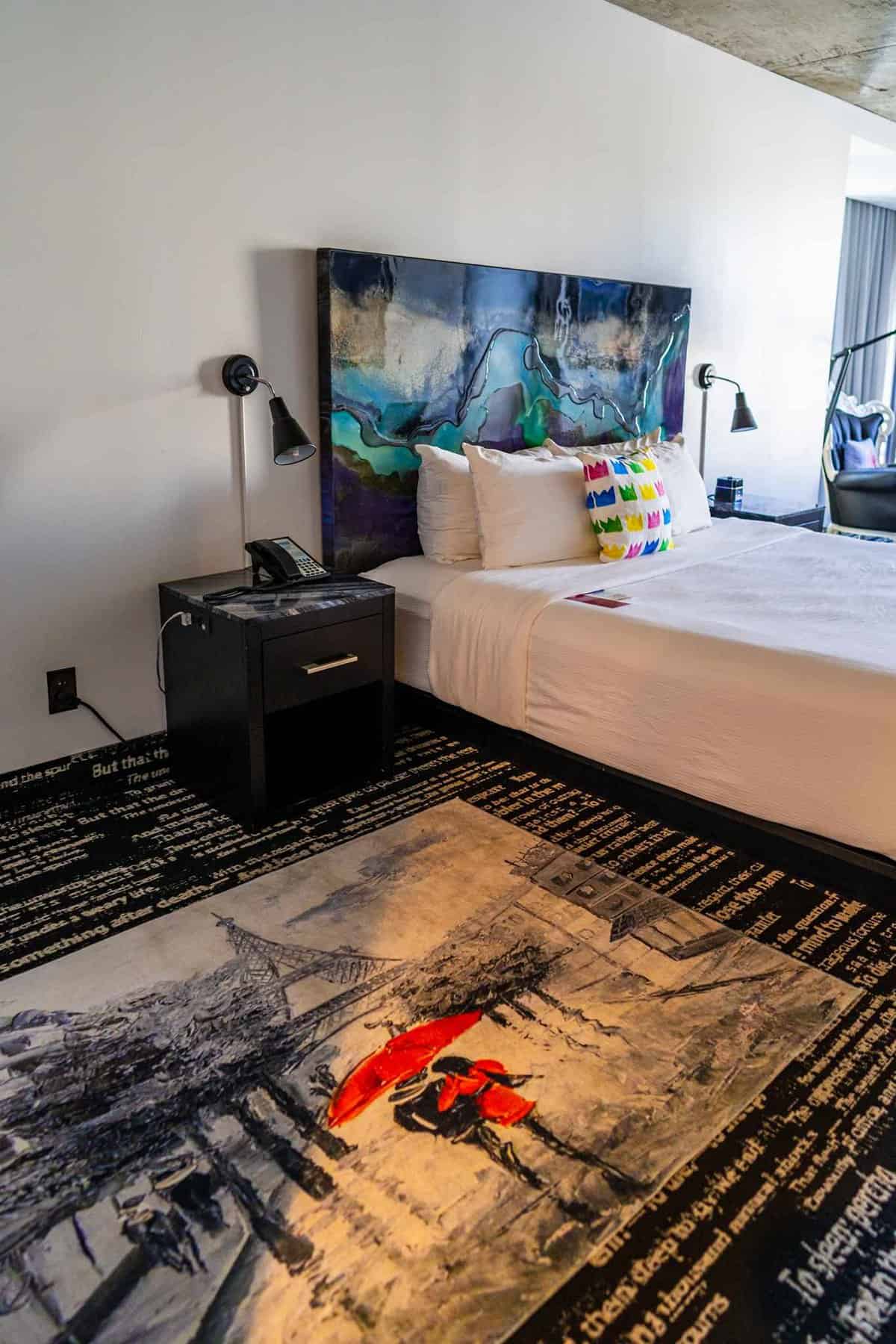 Looking for extra space? Book one of the three premium themed suites, which include a richly furnished lounge area with picture-perfect views overlooking Dallas. You could even sleep in the same room Tina Turner did! After her husband beat her, Tina decided to leave while he slept. With nothing but a Mobil credit card and 36 cents, she asked for a room at what was then the Ramada Inn and was granted a presidential suite. Now named the Cake Suite and the Lorenzo Hotel, this premium theme suite holds numerous pieces of art as a tribute to Tina Turner.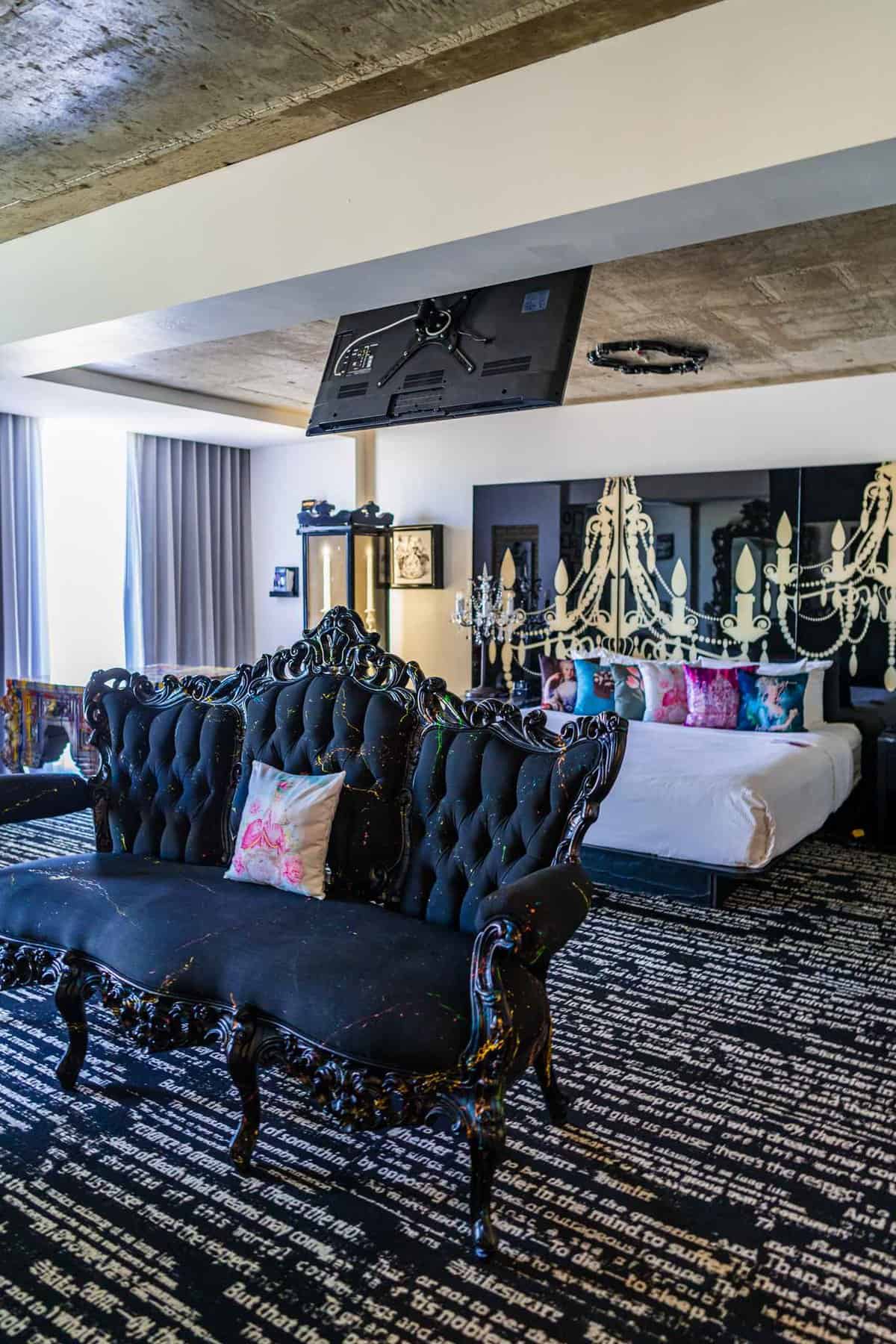 In addition to Cake, Zen and Nomad (pictured below) are the Lorenzo Hotel's other two premium theme suites. As you can see, they are remarkably unique from each other.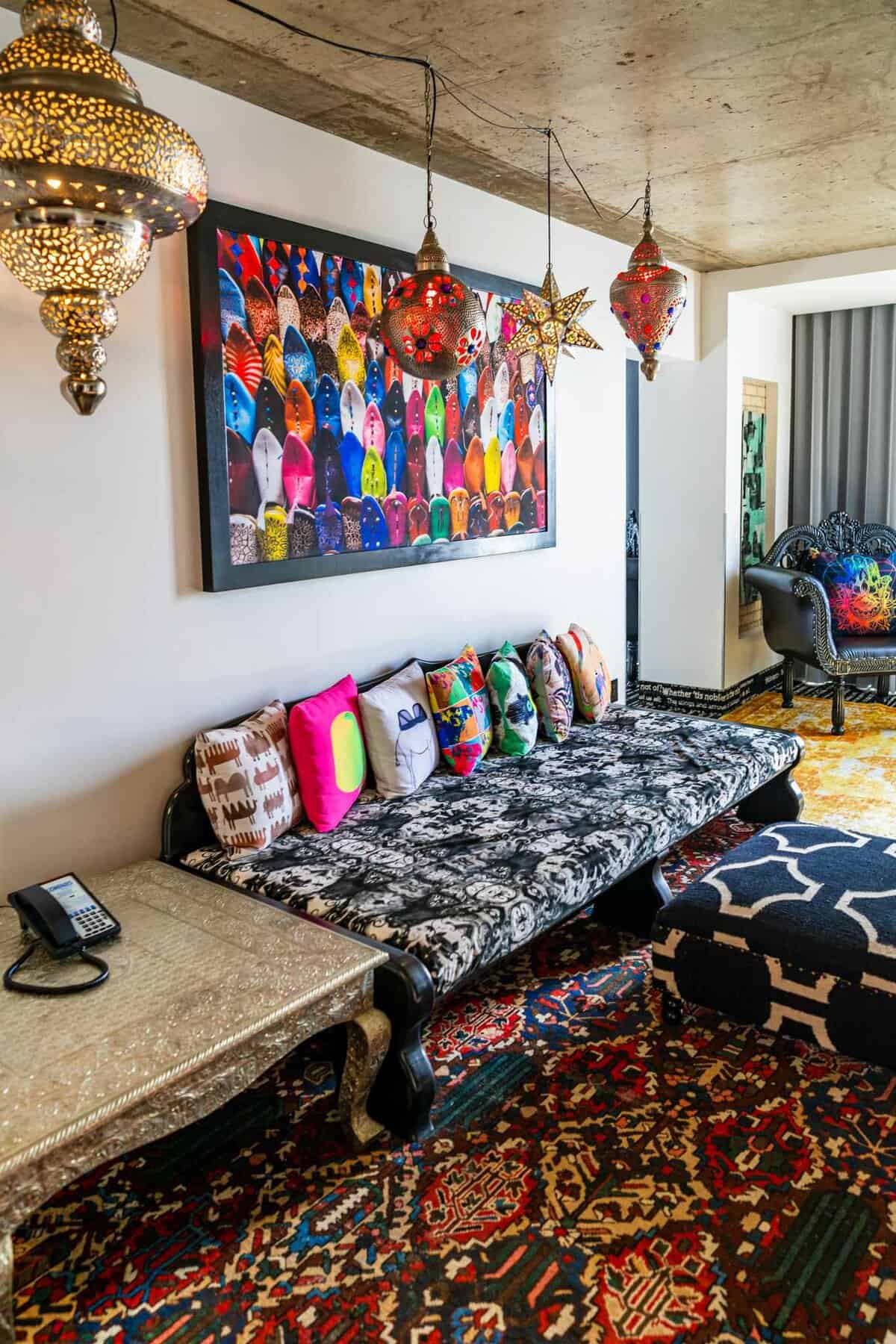 Drink a Piece of Art at Hamilton's
Hamilton's Restaurant & Cocktail Lounge boasts cocktails designed with such care and creativity; your Happy Hour experience will be unmatched at Hamilton's. Order their most famous cocktail, the Picasso, made with buffalo trace bourbon, strawberries, honey, and mint in a fitting, fancy cocktail glass. Look out for their monthly feature cocktails!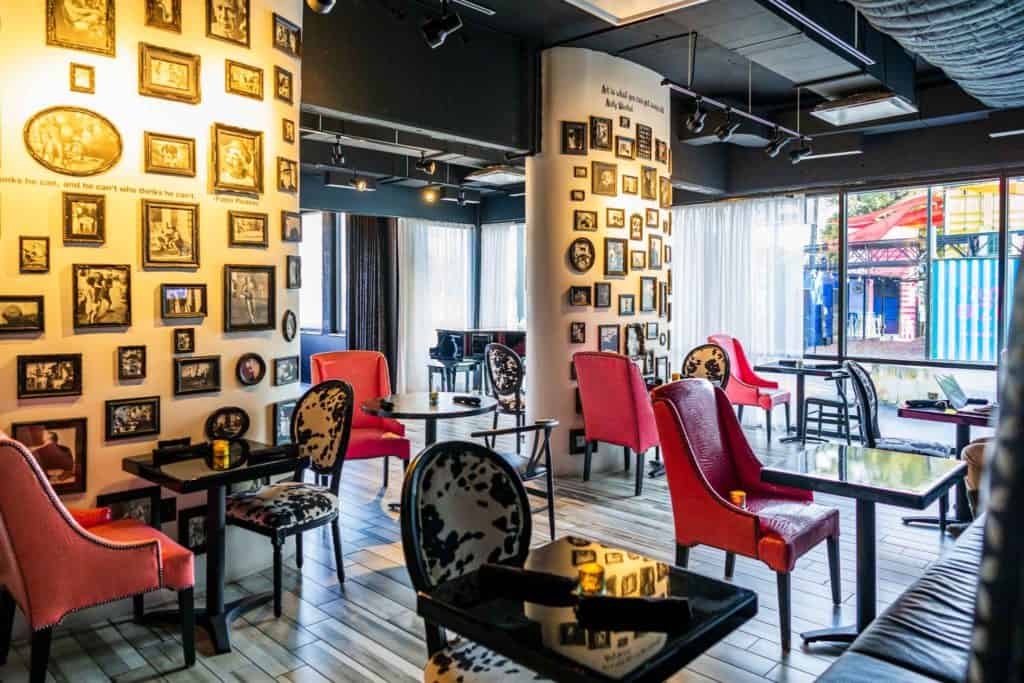 To add to the pristine and sophisticated atmosphere, the Lorenzo Hotel also features live jazz music every Friday and Saturday night from 7pm to 10pm. As you listen, chow down on the carefully crafted food of well-traveled chef, Kubilay Onder, who has had his creations featured in the Dallas Observer and Papercity Magazine.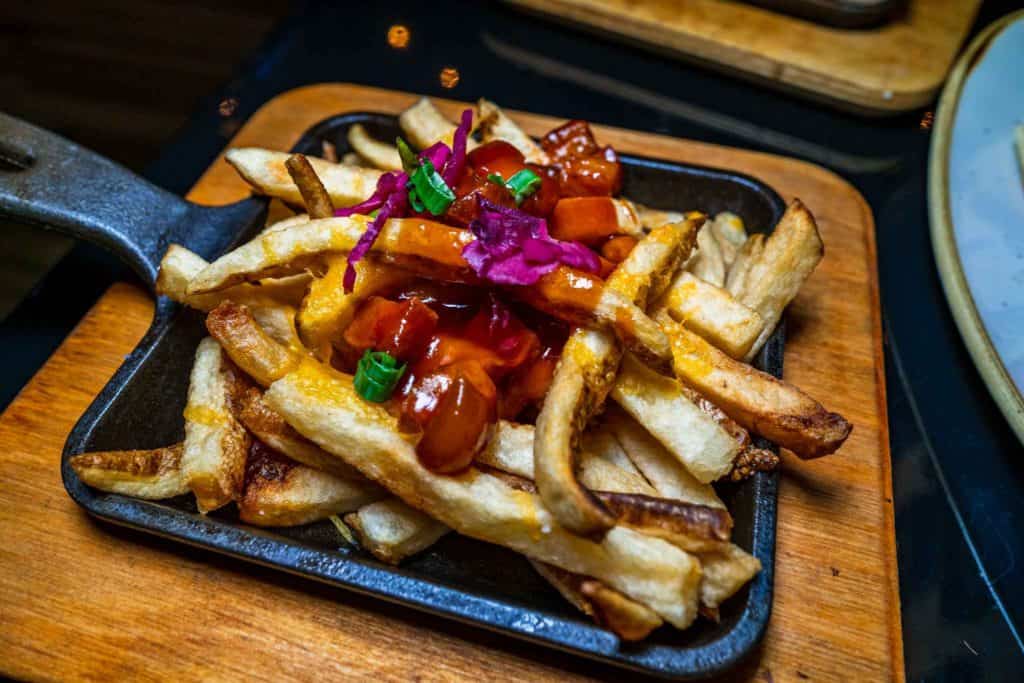 To complement the artistic focus of the Lorenzo Hotel, Hamilton's is an art gallery in the most obvious but also the most tasteful ways. Photos of famous artists are framed in uniquely shaped frames, mirrors cover the ceiling, and the bright pink chairs and shapely furniture give off a vibe of a studio that cranks out the wildest high fashion designs.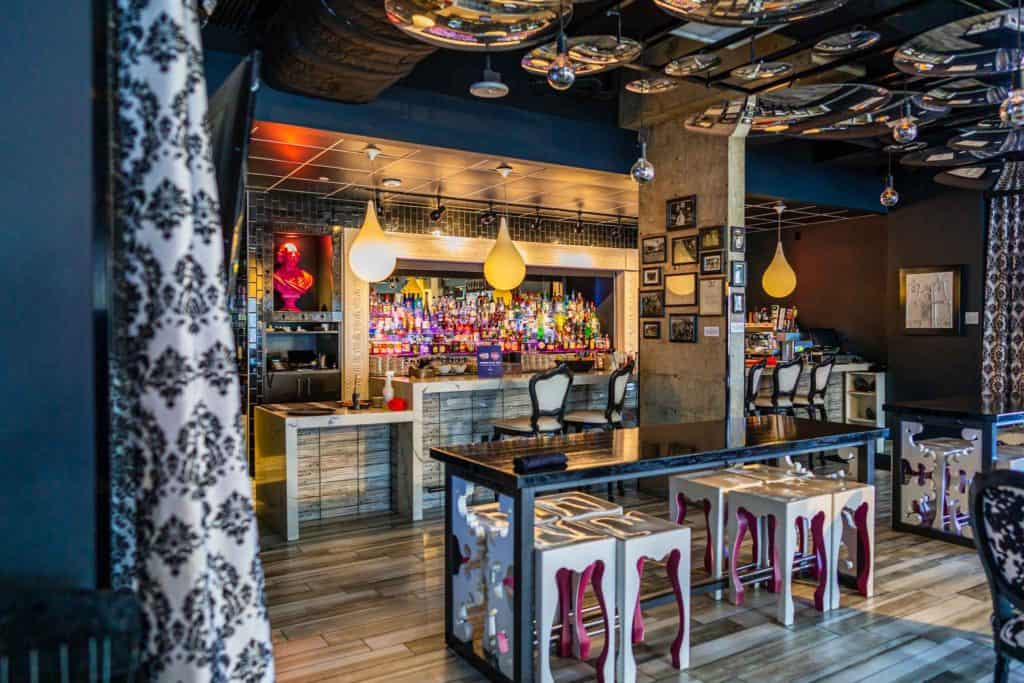 Eat Carefully Crafted Street Tacos
Hamilton's also offers breakfast, but if are in need of a quick breakfast, Taco Enzo is a must! With daily breakfast from 6 to 11 am, their deliciously fresh (and picture-perfect) tacos won't disappoint. They even have pastries and specialty coffees!
Friday and Saturday nights, the Lorenzo Hotel's Taco Enzo offers dinner service with patio seating centered around a bright blue shipping container. Inside you'll find bar stools and tables for a little added privacy. Try their salmon or portabella mushroom quesadillas, brisket nachos, or featured items like the Luau taco, filled with pork and topped with a pineapple salad and chipotle aioli.
Relax at the Resort-Style Relativity Pool Bar
If you're enjoying the pool and want a quick drink, hit up the Relativity Pool Bar! The artistic vision of the Lorenzo doesn't leave any area of the hotel untouched. The crystal chandelier that hangs over the pool and the playful painting of Albert Einstein will be the perfect backdrop for your poolside pics as you enjoy refreshing summer cocktails in a private cabana or while you sunbathe.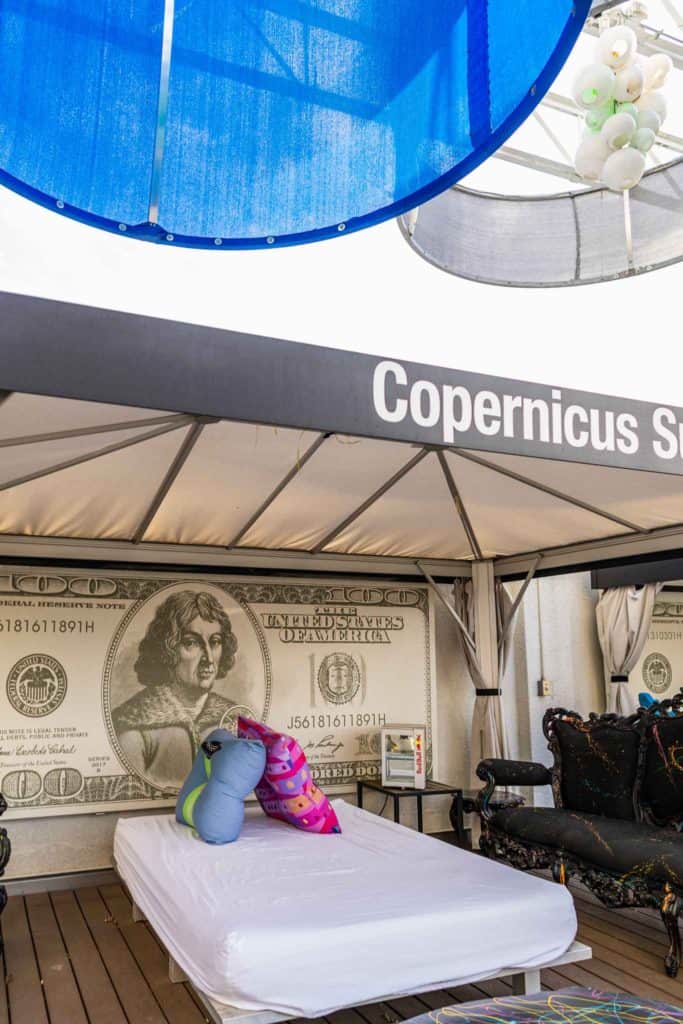 Things to Do Near the Lorenzo Hotel in Dallas TX
When you're not taking in the curated experience of the hotel's pool, restaurants, or its art, there's plenty more to explore in the area. Take advantage of the dozens of things to do in Dallas TX. Check out our extensive list of fun Dallas date night ideas or things to do in Downtown Dallas to fill the trip with fun! You can also take the icons of Dallas TX home with you and visit the 27+ Best Places to Take Pictures in Dallas.
A Review of the Lorenzo Hotel: Final Thoughts
No matter what you choose to do, see, and eat, you won't be disappointed. The Lorenzo Hotel is exactly where to stay in Dallas TX. Nowhere else will you get to sleep in Tina Turner's room, drink artistic cocktails, and explore for hidden secrets!