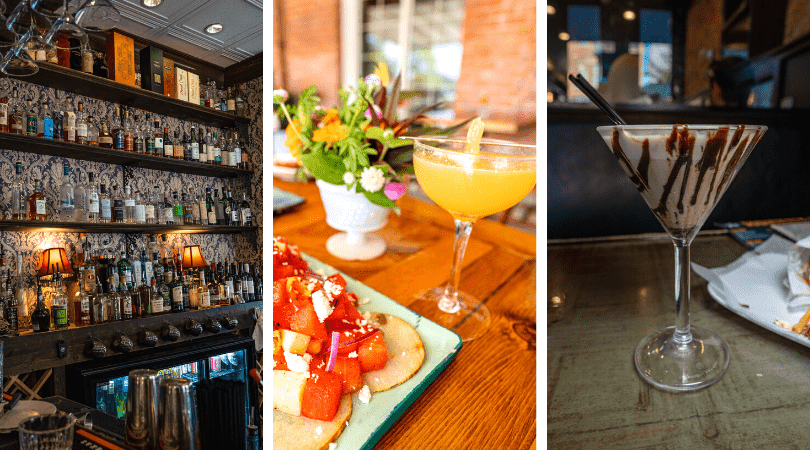 Are you searching for the best bars in Bryan TX? Look no further. Bryan has a bar for every occasion, whether you are looking for a fun night out, more of a quiet, specialty cocktail scene, or any vibe in between. Then, pair the best bars in Bryan with the numerous things to do and places to eat so you can experience this Texas town to the fullest!
Best Bars in Bryan TX for Live Music: Hershel's
Located inside the luxurious Stella Hotel, Hershel's is a speakeasy-style bar that is great for any occasion, from starting out your evening plans with their happy hour and grabbing a drink with a friend to enjoying a night cap before heading up to your room for the night. They serve specialty cocktails, small batch bourbons, featured wines, as well as small plates to complement your drink of choice. It is a wonderful place to start or end your evening. Not to mention they host live music from 9pm to 11pm on weekends! Read about our stay at the Stella Hotel and see why you shouldn't leave without taking advantage of one of the best bars in Bryan TX by booking a room here.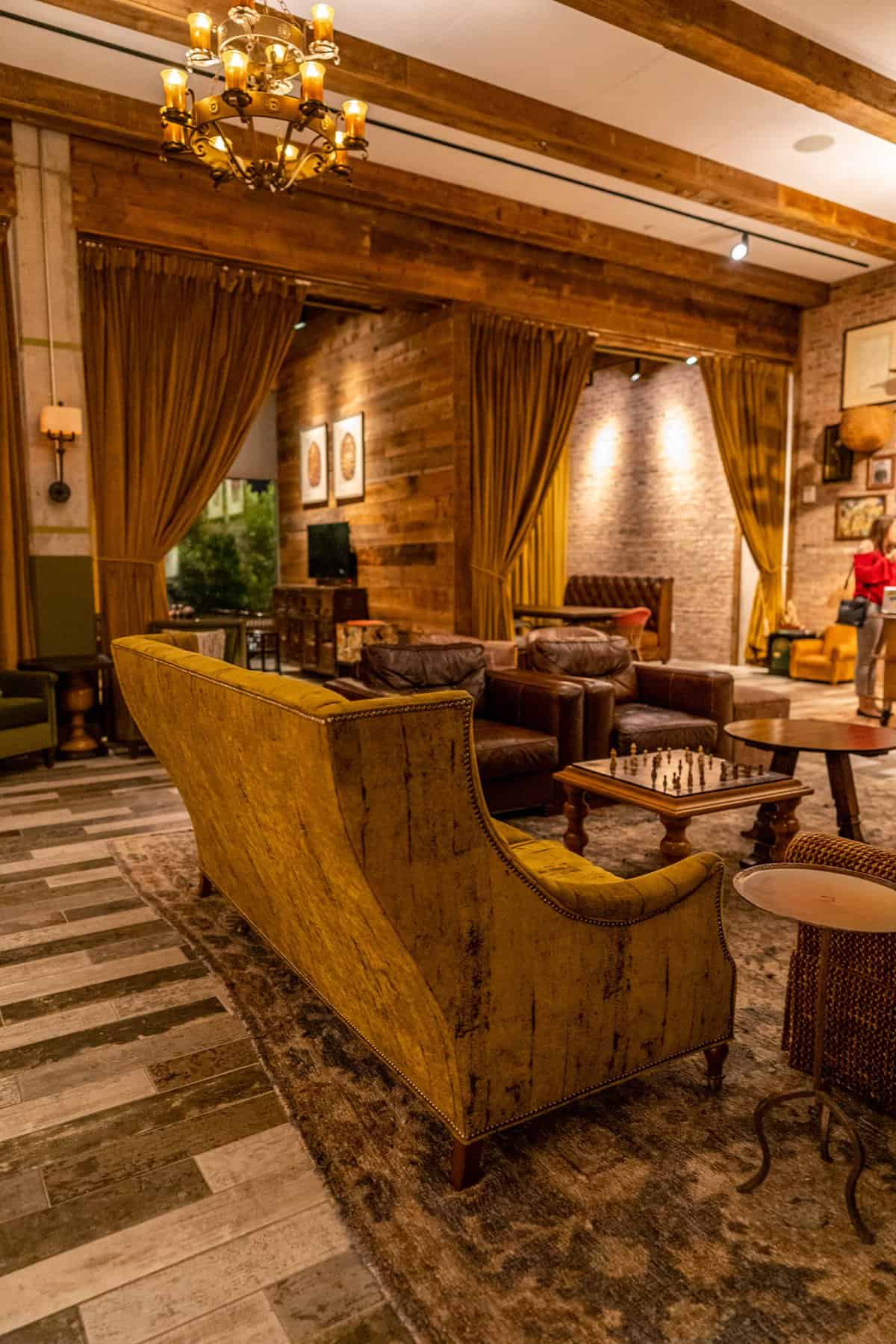 Best Bars in Bryan TX for Brunch & Cocktails: Downtown Elixirs
Now, Bryan TX has quite the cocktail scene. Make sure to include a stop on your Bryan itinerary at Downtown Elixir & Spirits Co. located on-site at the LaSalle Hotel. Stop in on Sunday morning for Southern-style brunch items, like chicken and waffles and crab cakes egg benedict, try their jambalaya risotto, or snag some deep-fried raspberry cheesecake. Add to the fancy ambiance that their interior brings with a charcuterie board to complement your chosen cocktail. Just pick your poison and ask your bartender for some guidance as you explore their extensive cocktail list.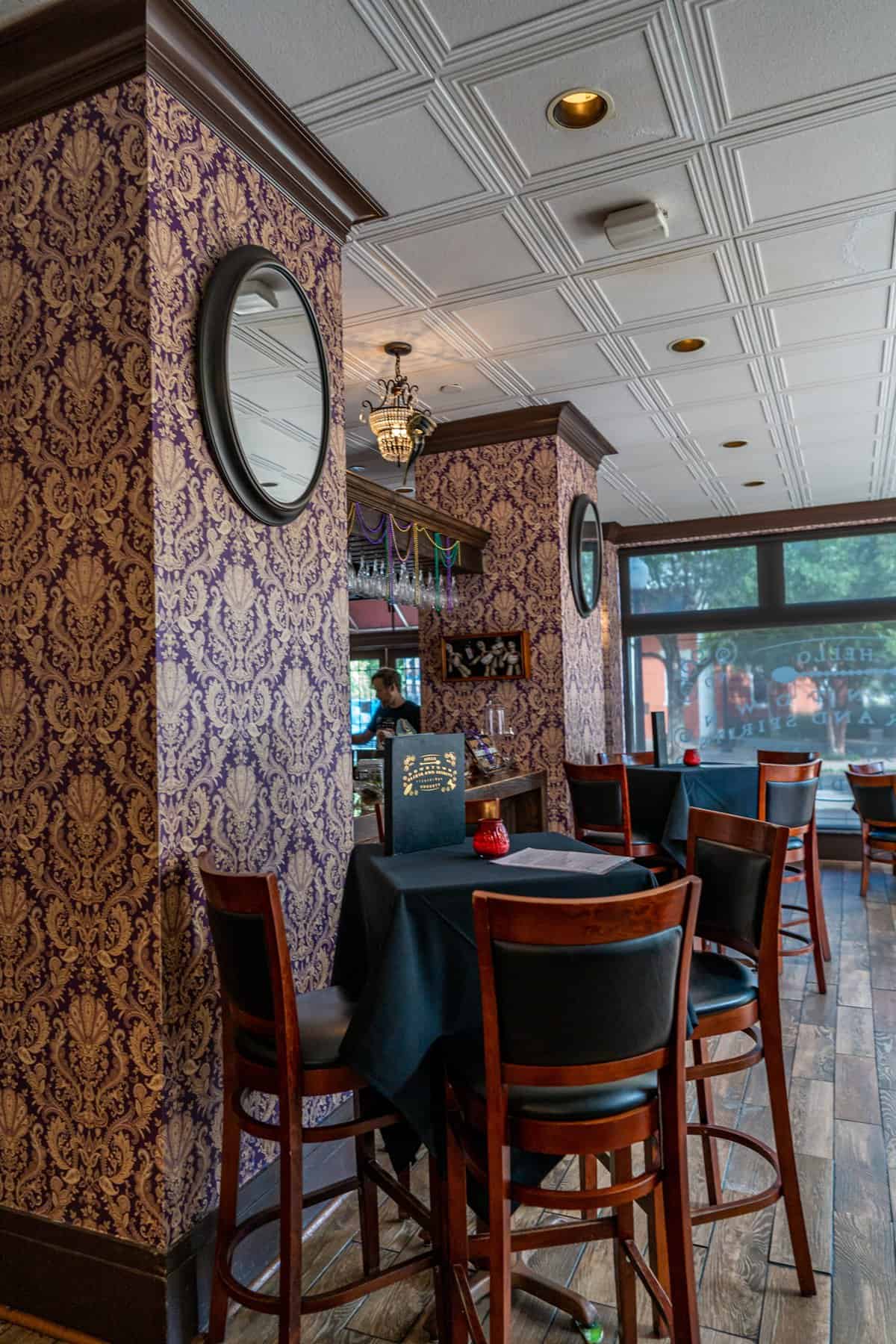 Best Bars in Bryan TX for Ice Cream Martinis: The Proudest Monkey
The Proudest Monkey has taken what you love about the best bars you have back home (great burgers, bomb tacos, and unique, hand-crafted drinks) and wrapped them up in the coolest, laid-back atmosphere in the middle of historic downtown Bryan TX. They offer several, delicious ice cream martinis and even serve a taco with an espresso BBQ sauce! This is a must-have if you are stopping in Bryan TX for even just a night, but an even better place to stop after First Friday.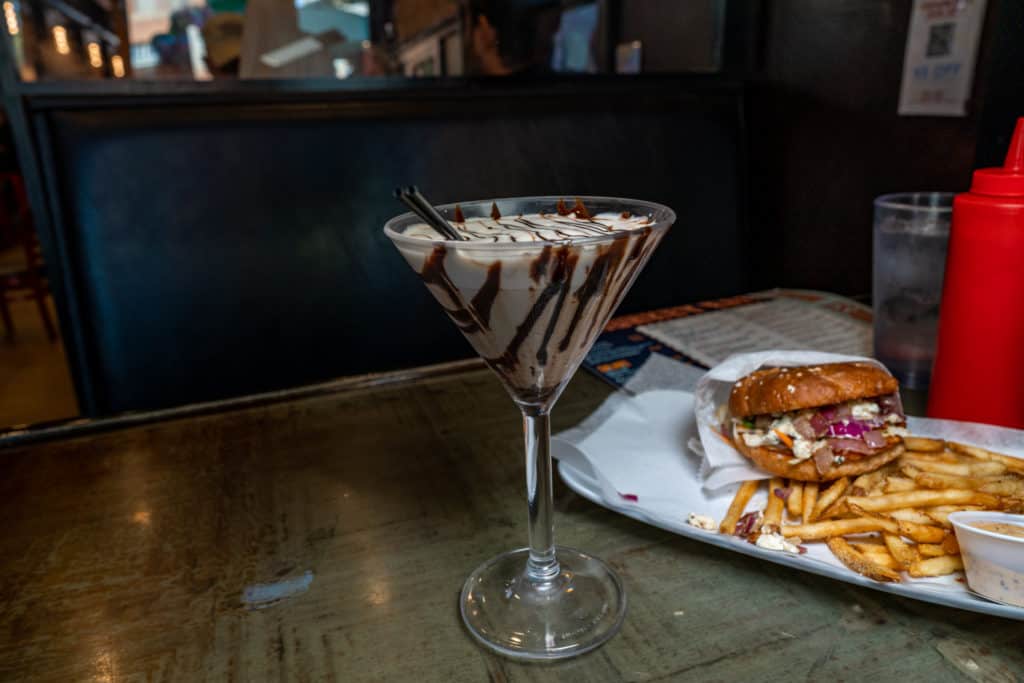 Best Bars in Bryan TX for a Chill Night Out: The 3rd Floor Cantina Jazz Bar
Bryan's 3rd Floor Cantina Jazz Bar is a three-story bar with live music, karaoke, and comedy nights! Complete with mini chandeliers and places to lounge, this bar is great if you are looking for chiller vibes with great entertainment.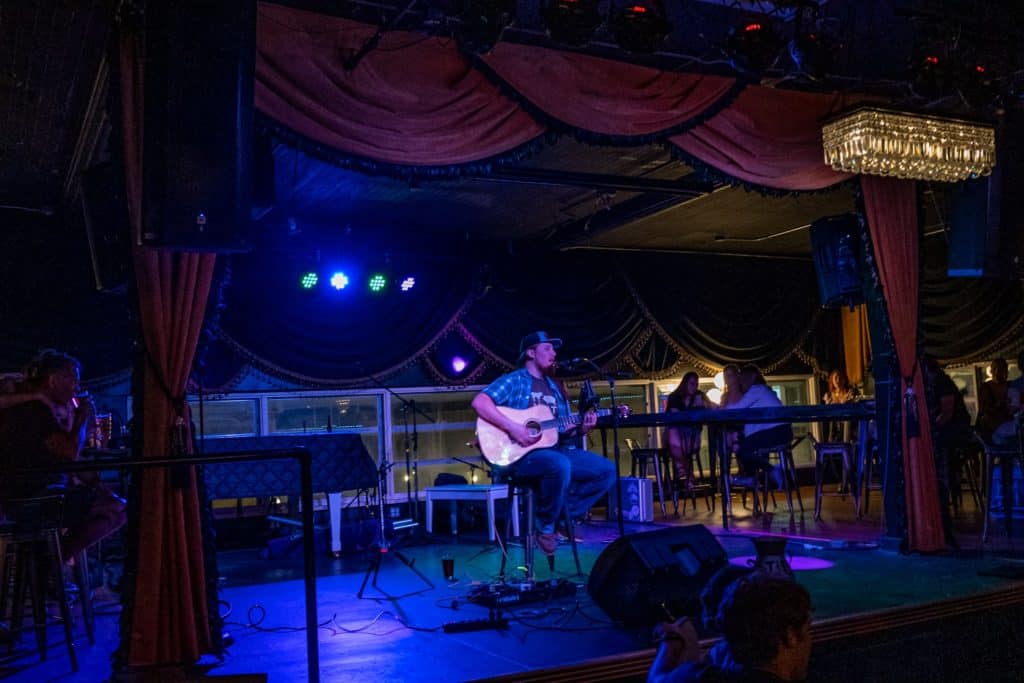 Best Bars in Bryan TX for High Energy Fun: The Halo Bar
Party it up in Bryan TX at the Halo Bar, a one-of-a-kind dance club! With live DJs every night, custom lighting and sound, a theater-size stage, plus its erratically hip and equally sleek decor throughout both levels of the bar, you're in for nightlife that is worthy of Vegas or New York City! You can check their Facebook for their upcoming entertainment line-ups, including drag shows every Friday and Saturday at 11:30pm.
Best Bars in Bryan TX for Organic Food & Drinks: The Ronin Farm & Restaurant
Much like their farm-to-table restaurant, the bar at the Ronin Farm & Restaurant focuses on organic and small-batch bar items. They juice all their mixers on-site, from apple to elderberry juice and their menu is constantly evolving based on seasonality. Choose from cocktails, wine, beers, ciders, sake, fermented honey or "mead," and even mocktails! You can take a few bottles of their wine home for 20% off when you finally settle on your favorite(s). Whether you're sipping with your meal or dessert, or you just wanted to pop in to enjoy a drink, the bar at the Ronin Farm & Restaurant is a must-try in Bryan TX.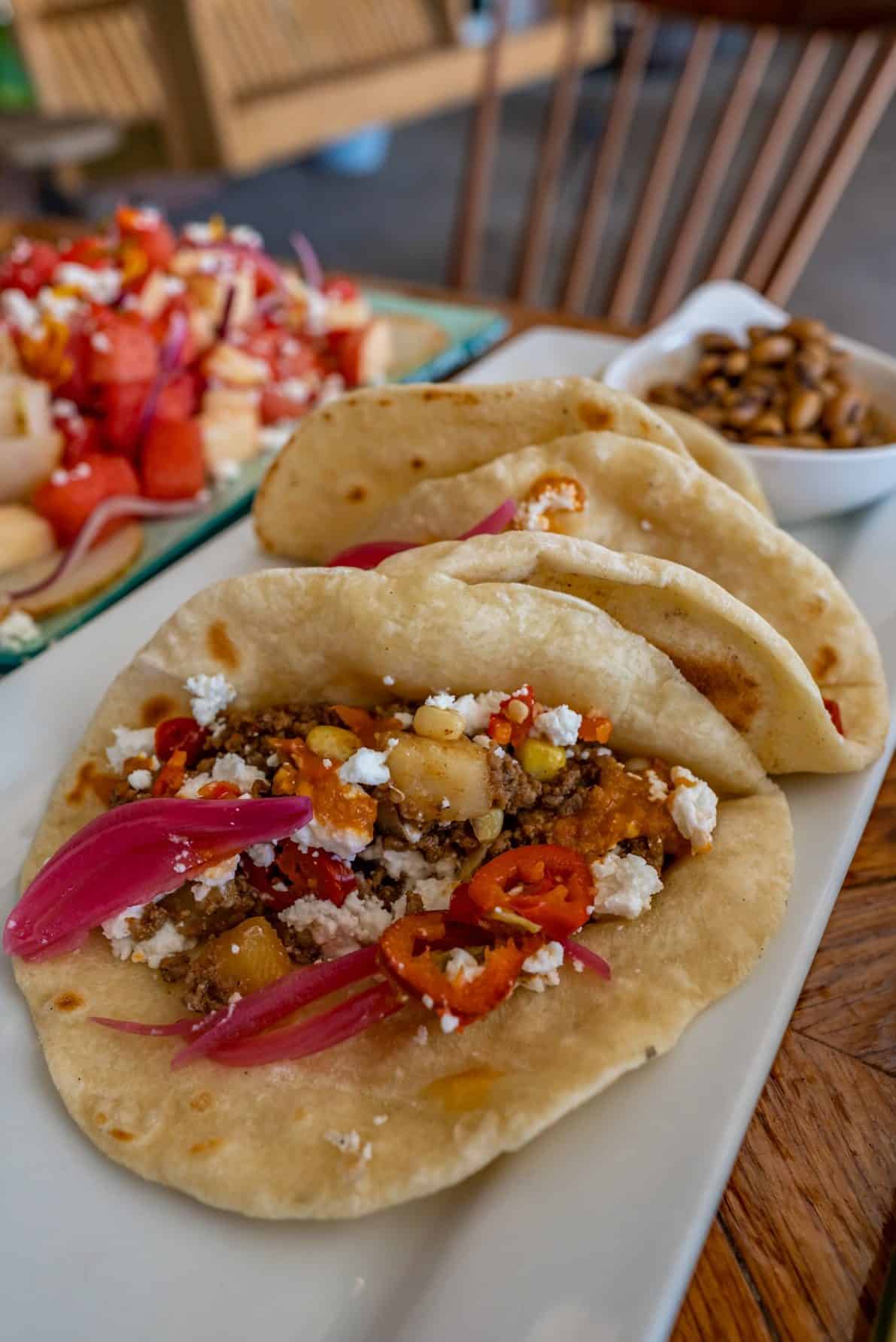 Best Bars in Bryan TX for Prohibition Era Drinks: 5 Knocks Speakeasy
Located in the basement of the historic LaSalle Hotel, the 5 Knocks Speakeasy will transport you back in time. This piano bar pays homage to the Prohibition era of the 1930's when this hotel was built, from its drink selection to the decor. With its extensive menu of beautifully named and hand-crafted cocktails, the 5 Knocks Speakeasy is the perfect place to expand your palate and try something different than your typical bar favorites. Entry is $5, but all of it supports the bar's musicians.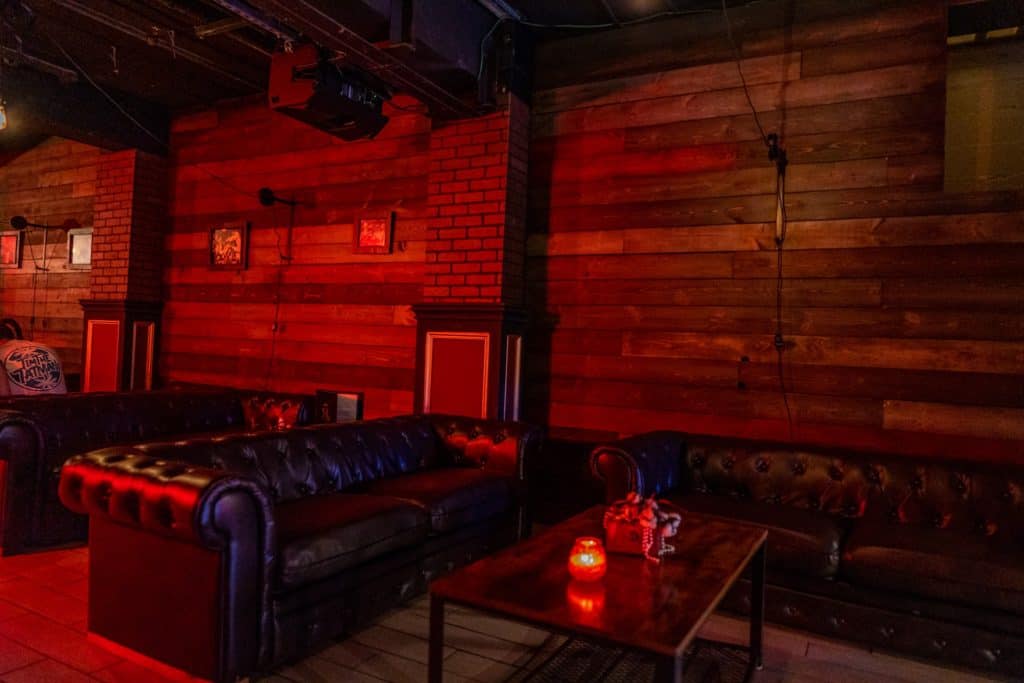 The Best Bars in Bryan TX: Final Thoughts
With Bryan being so close to College Station, a college town, it's to be expected that a bar scene is present. However, it isn't casual, but rather, carefully crafted. The best bars in Bryan TX are both classy and fun, incorporating the foodie scene while highlighting the city's history, culture, and things to do in Bryan TX. Since each bar offers a unique atmosphere and customer experience, there is definitely a bar for whatever mood or vibe you are feeling.