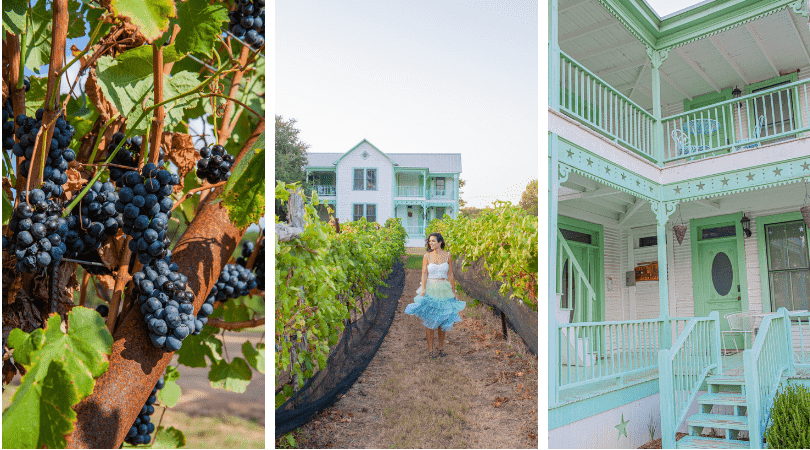 When dreaming of visiting Fredericksburg, we think off all the scenic vineyards and wineries all around! What's even better is getting to wake up to those beautiful vines. While there are multiple bed and breakfasts with a winery and vineyard on site in Fredericksburg, I was immediately drawn to the Hye-Way Haus for a couple of reasons. First, it's attached to a winery I love, William-Chris Vineyards. Secondly, this bed and breakfast with a vineyard comes with a lot of personality!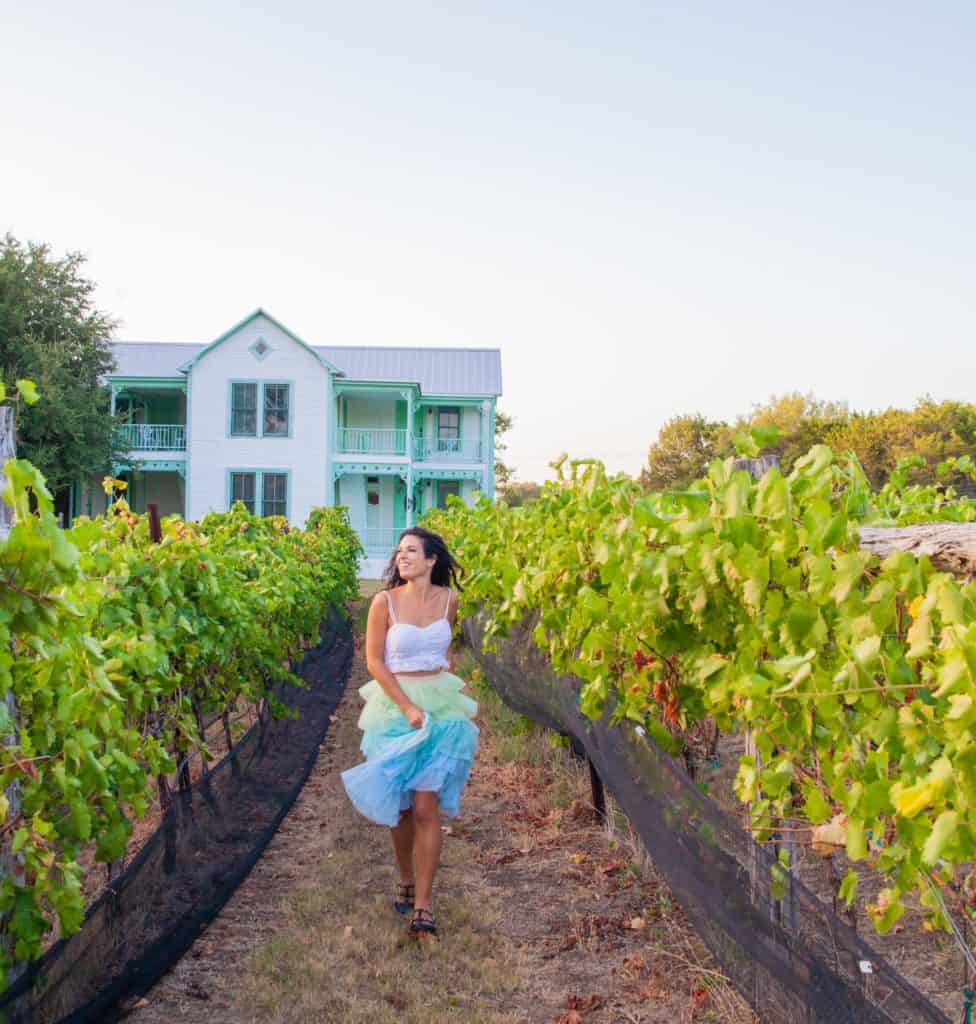 I didn't want to just stay somewhere in Fredericksburg that looked like a normal house. So I fell in love with the color of the exterior, the themed rooms, and the vintage charm that the Hye-Way Haus brought! It's everything I dreamed of when I thought about a bed and breakfast with a vineyard in Fredericksburg, TX, so as soon as they opened, I knew I wanted to visit.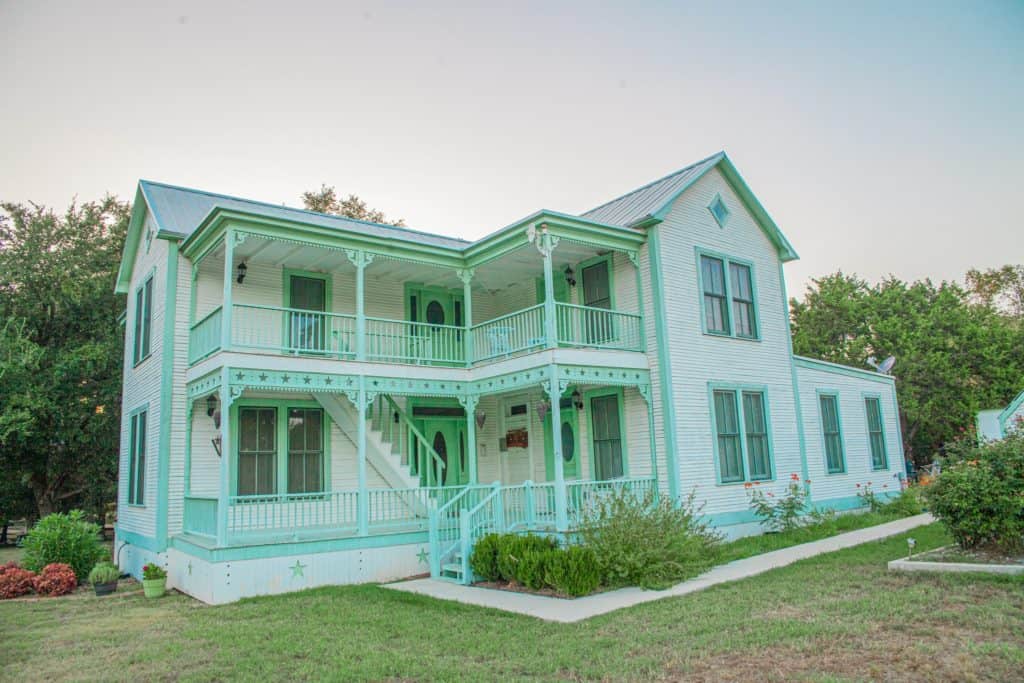 Now fun fact, although this area is often referred to as Fredericksburg, the area where all the wineries are located on is known as the 290 wine trail and it passes through Johnson City, Hye, Stonewall, and Fredericksburg. Hye is so small that they often say that by the time you've said hi, you've passed on by, the town of Hye. However, this small unincorporated town has quite its own culture and wine/spirits scene.
Each room in the Hye-Way Haus has a unique theme from the Rose Room, Lavender Room, LBJ Room, Bluebonnet Room, and the Vineyard Room. All of them are so perfectly Texan! The thing I loved about our vineyard room was the dark purple bedspread and the way that it looked over the front lawn covered in vines! It was such a magical thing to wake up to! There were so much subtle wine themed decor and then wine books all around that I wish I had more time to read!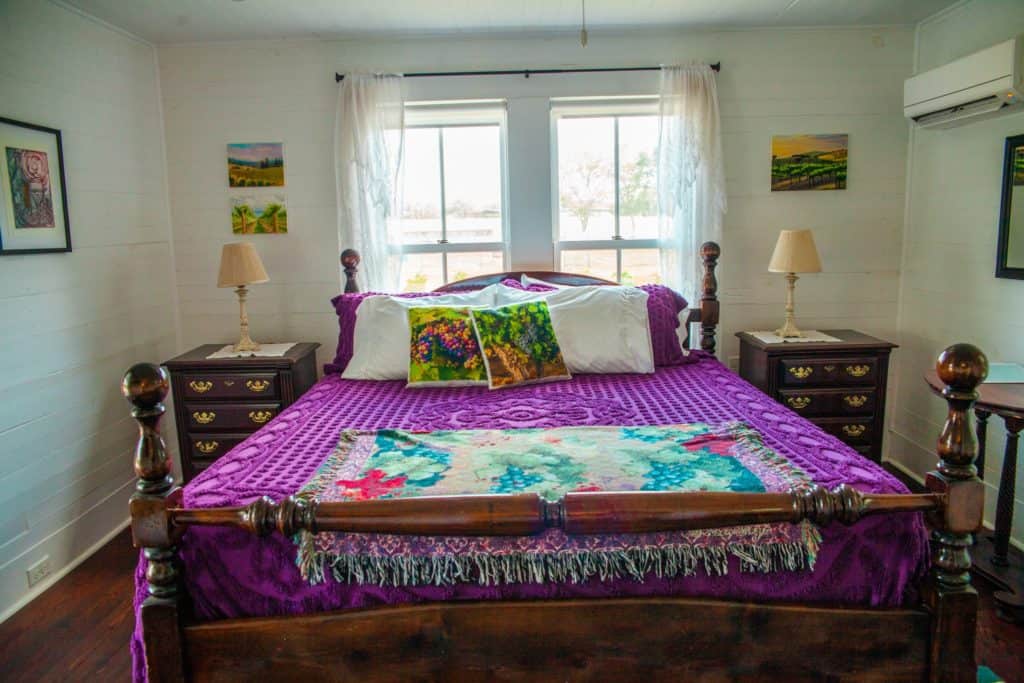 And then the other reason why I knew I had to stay at the Hye-Way Haus as the premier Fredericksburg Bed and Breakfast on a vineyard destination was this claw foot tub! After a day of being on our feet and wine tasting, getting to sit back and relax in this beautiful tub was everything I dreamed of! We also had access to an outside upstairs patio overlooking the vineyard, and a kitchen.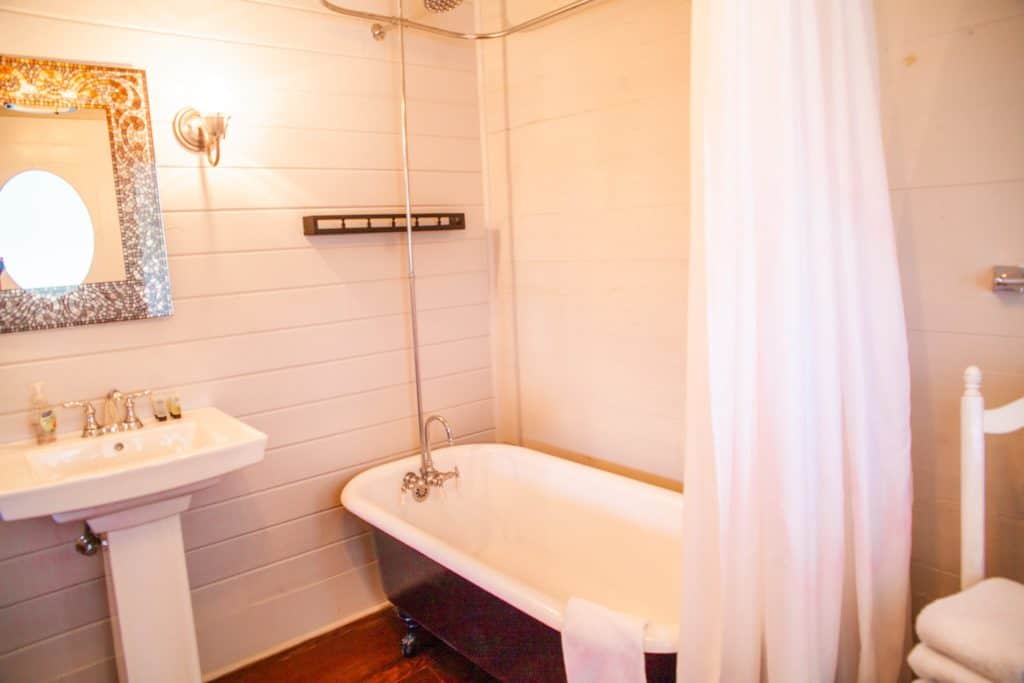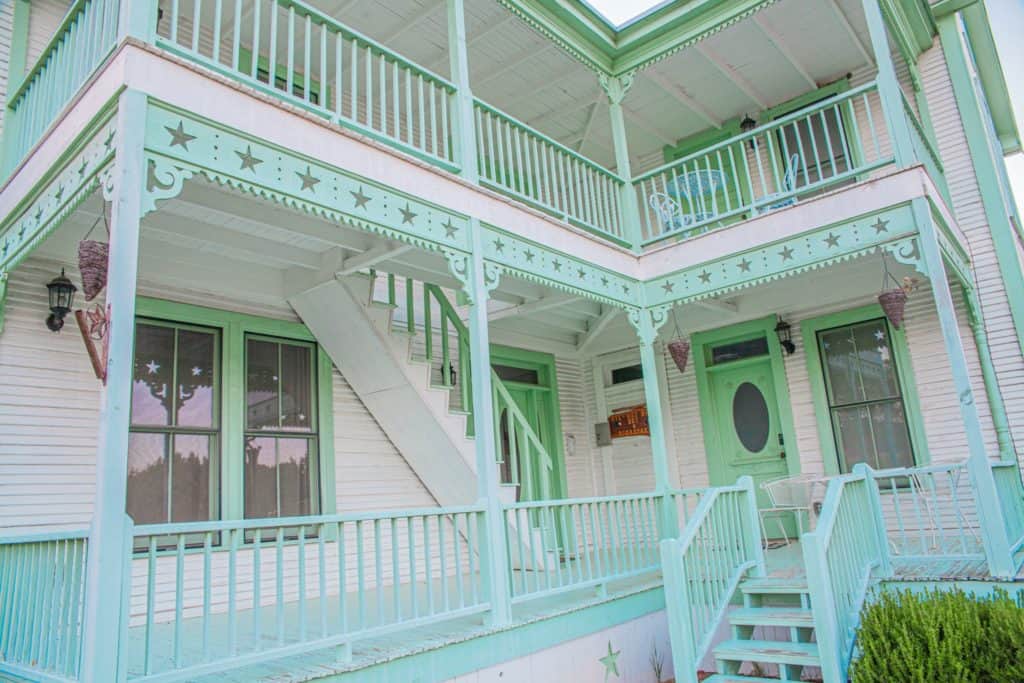 While the winery is not on site, the Hye-Way Haus is next door to William Chris Vineyards which is an incredible winery with even more vineyards on site!
You can book this Fredericksburg Bed and Breakfast with a vineyard through Airbnb. You can use this link for up to $50 off!