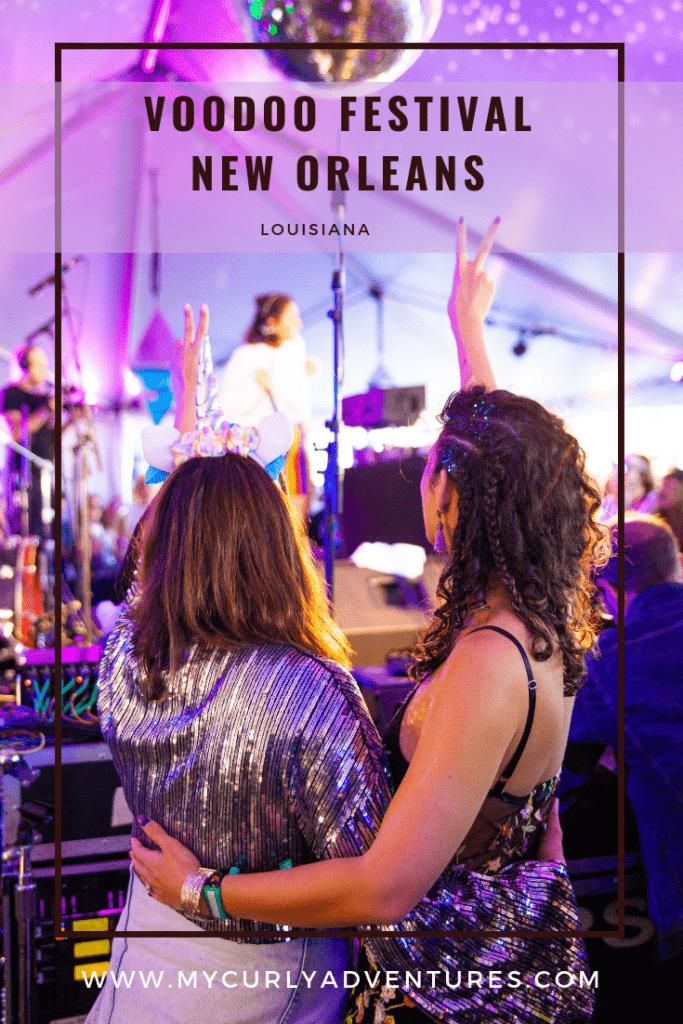 Just a week before Halloween weekend and with no plans, Chief and I decided to pack up and head towards the ultimate Halloween experience – Voodoo Music + Arts Experience in New Orleans! Neither of us had ever been to a music festival, so we didn't even know what to expect at Voodoo Fest in New Orleans. I made sure to grab plenty of glitter (because that's what's required at festivals right?) and a whole suitcase full of clothes (because who knows what you're going to need) and made our way from Dallas to New Orleans in the Toyota C-HR! Thank goodness we had enough space because we didn't pack light!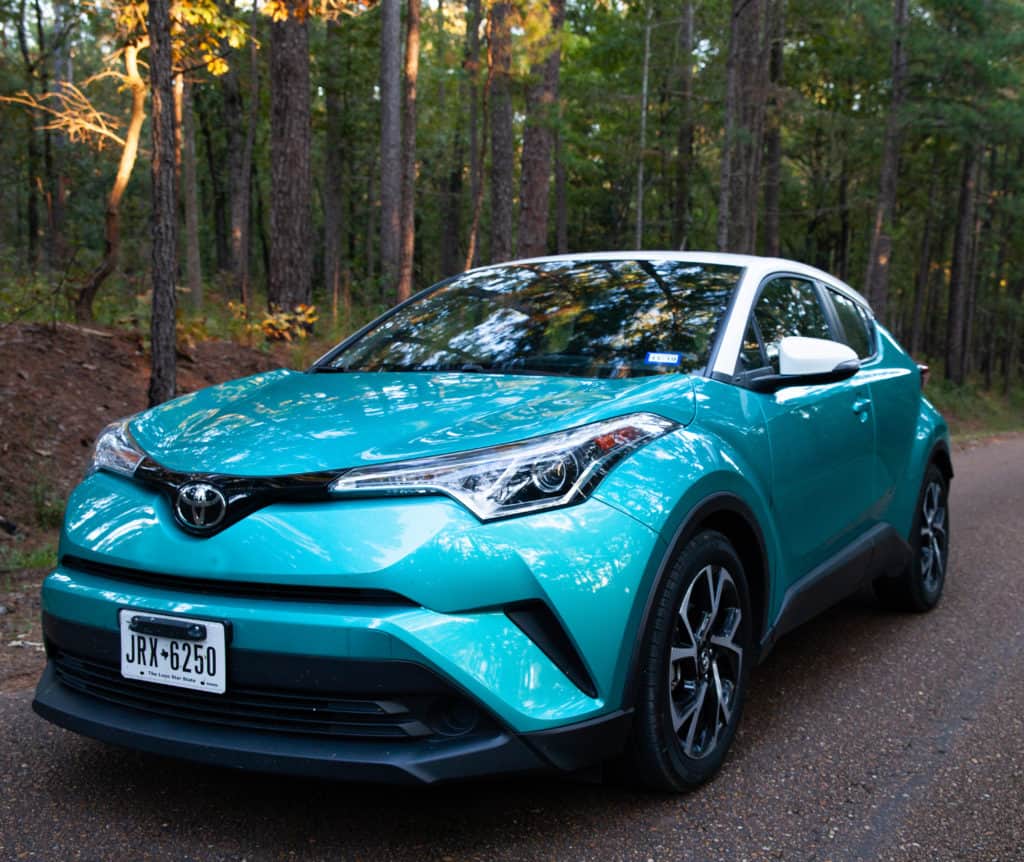 Voodoo Fest: Music
We had an 8-hour drive to New Orleans so we spent plenty of time catching up on the bands and artists playing and making a list of who we wanted to see. Still I was not ready for what to expect once we arrived!
Jammin out to all of the music in our C-HR
At Voodoo Fest there were five stages in total with about two bands playing at all times. My favorite stage was the Toyota Music Den because of how up close and personal we were able to get to some amazing artists such as Tinashe, Sofi Tukker, and Anna Lunoe!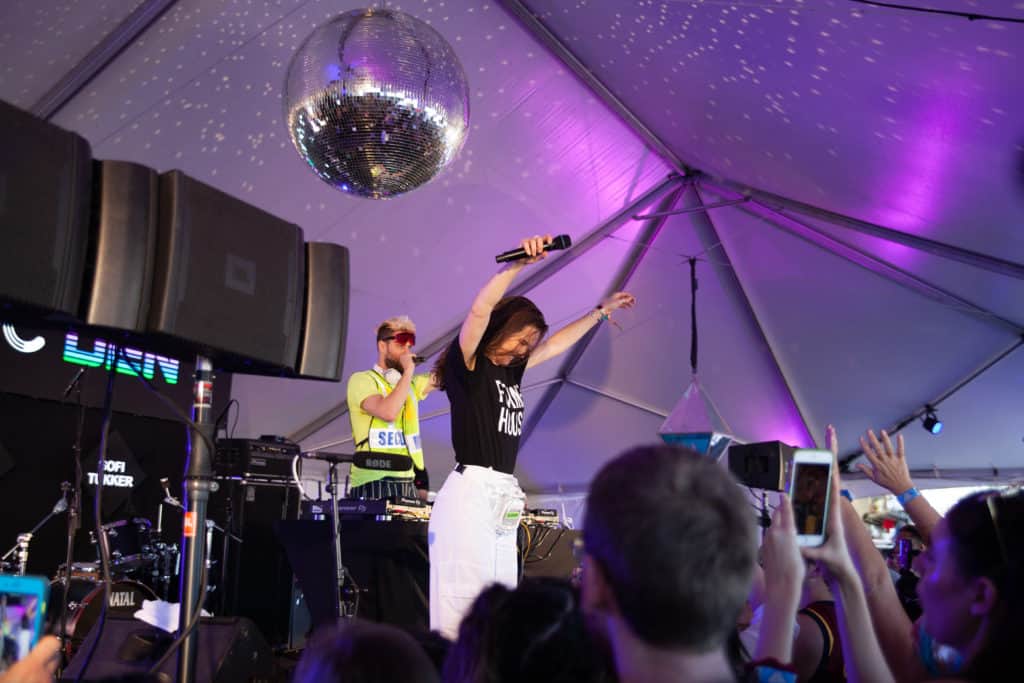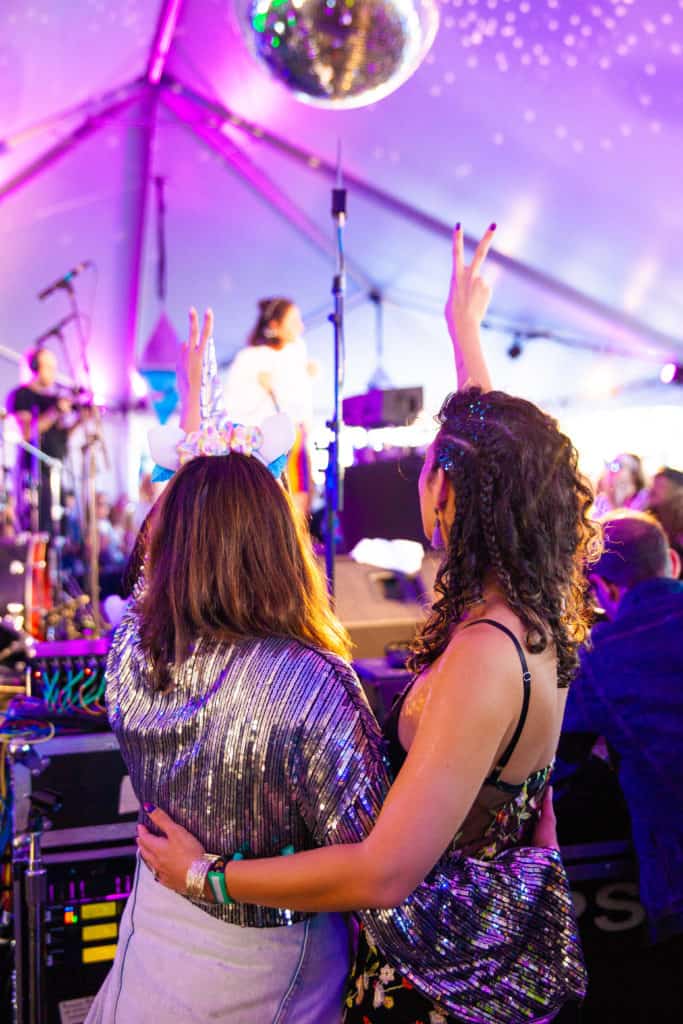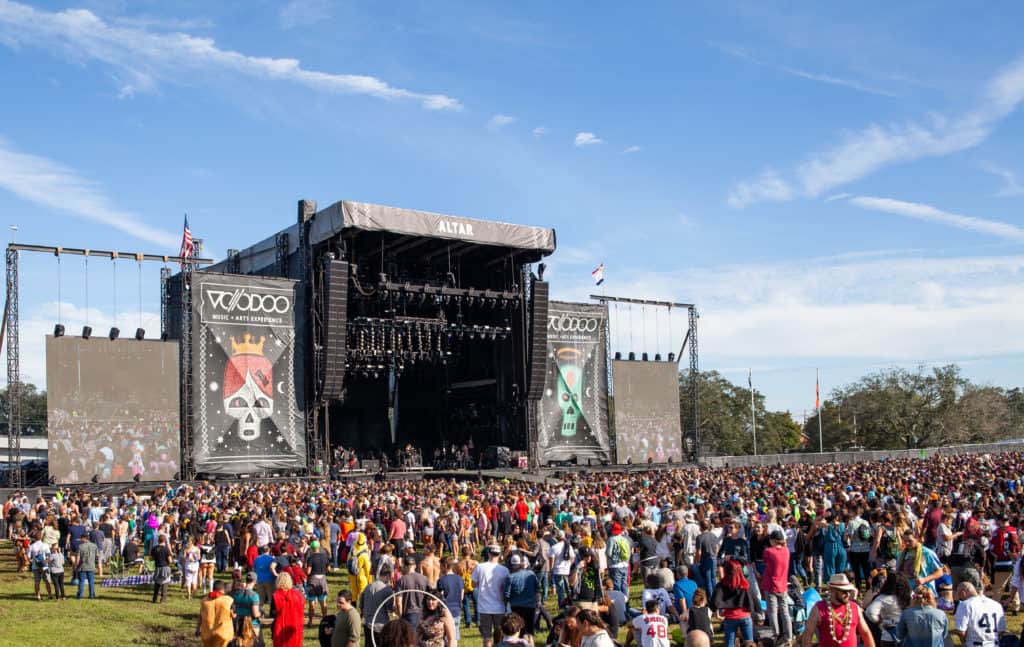 The Altar was the biggest and most popular stage where we got to see major artists like Odesza, Marilyn Manson, Travis Scott, and the Artic Monkeys. I was so excited just to be somewhere where there were so many amazing artists in one spot!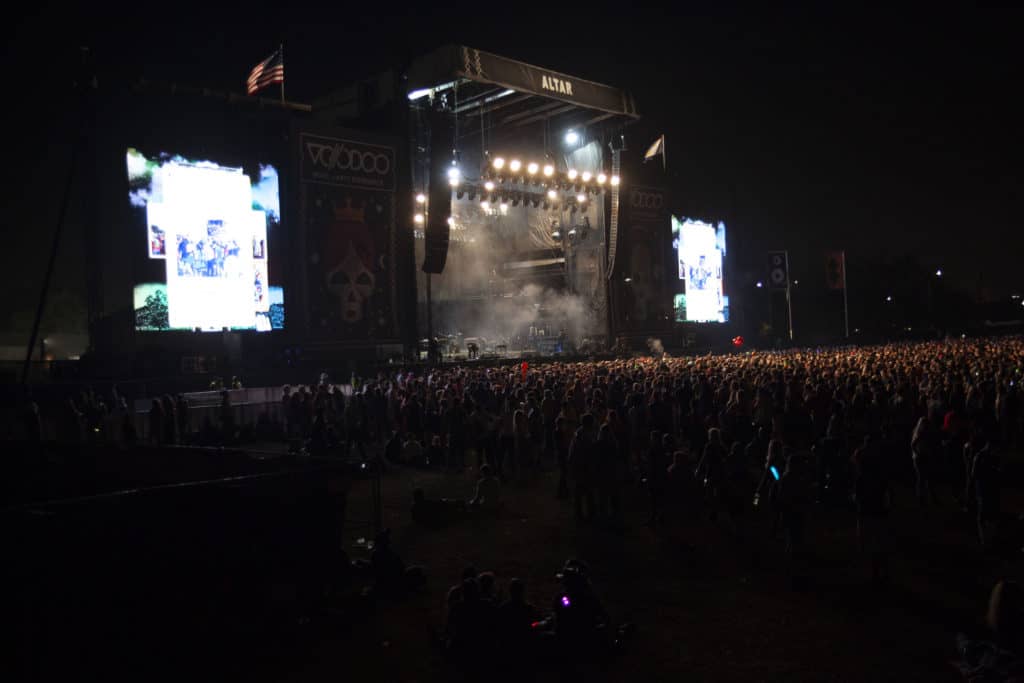 I enjoyed that some of the artists played multiple times so if you missed them, you still had the chance to see them (or if their performance was absolutely amazing you could see them again!) I'm still so in love with Tinashe and her performance! I wish I had her dance moves!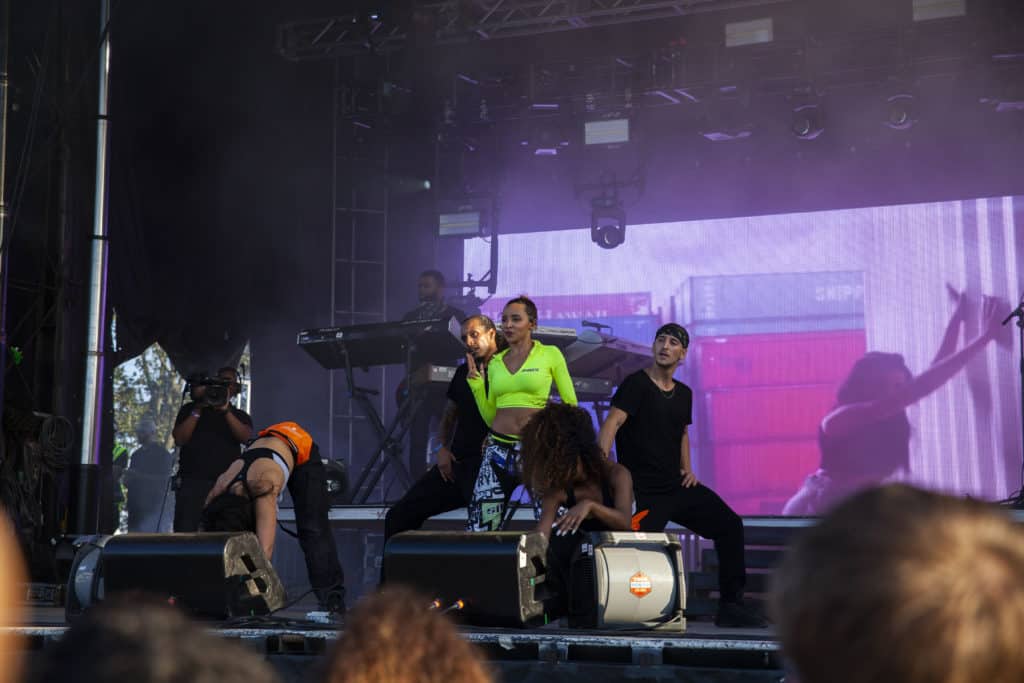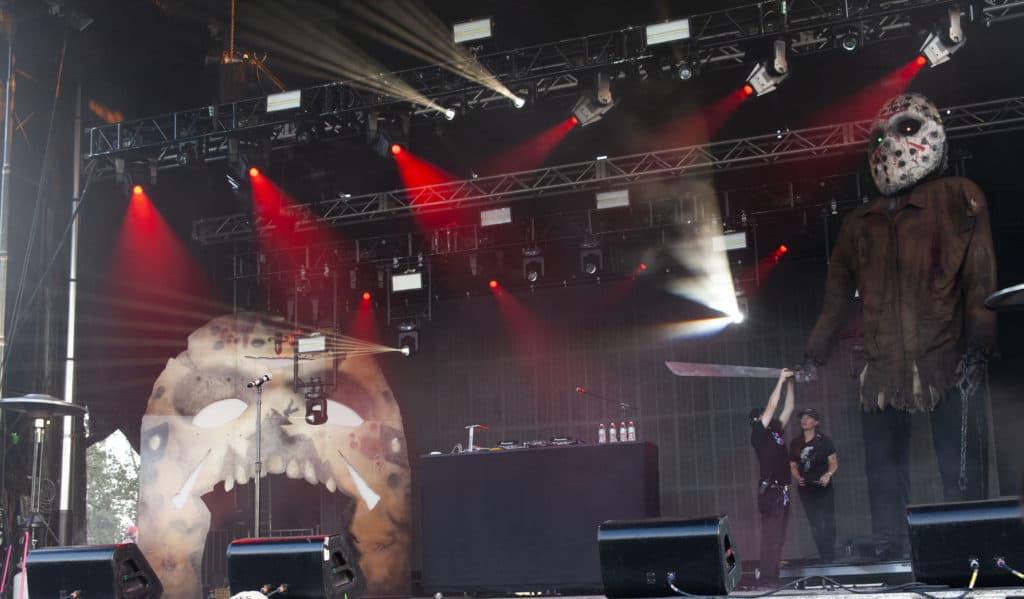 And in true Voodoo/Halloween spirit some artists like 21 Savage really put in the effort to make it festive!
Voodoo Fest: Activities
Honestly, you could walk around the entire Festival and stay busy with all the different things there were to do!
New Belgium had an area to chill (and sit!) and I loved all of the cool decor!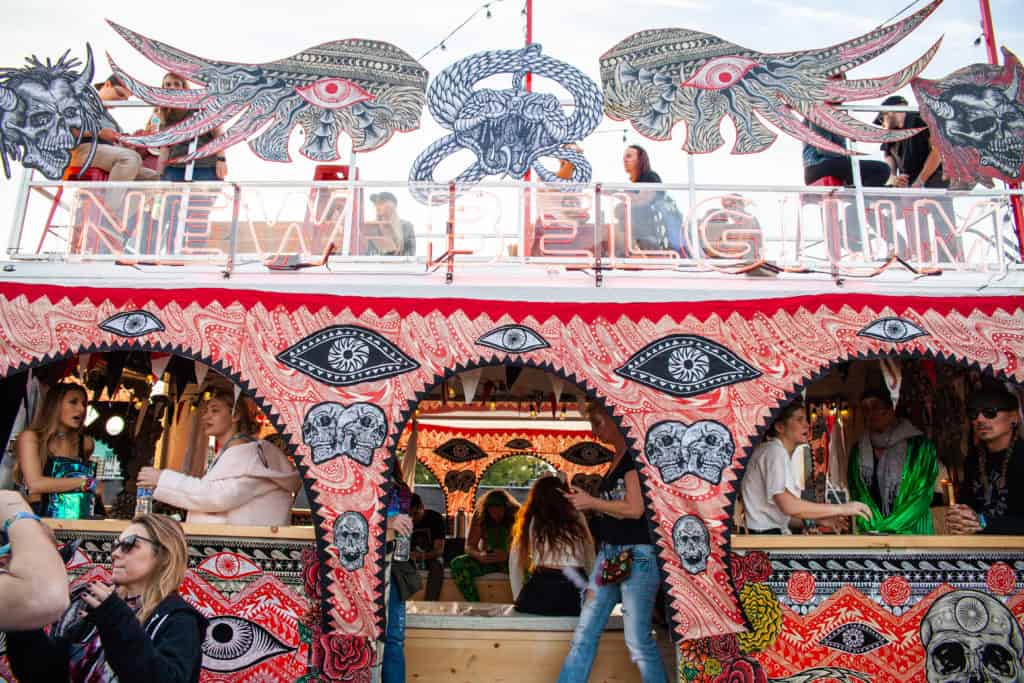 We spun the wheel of (mis)fortune and I found out I'm only a little lame. Not bad! Plus we got candy.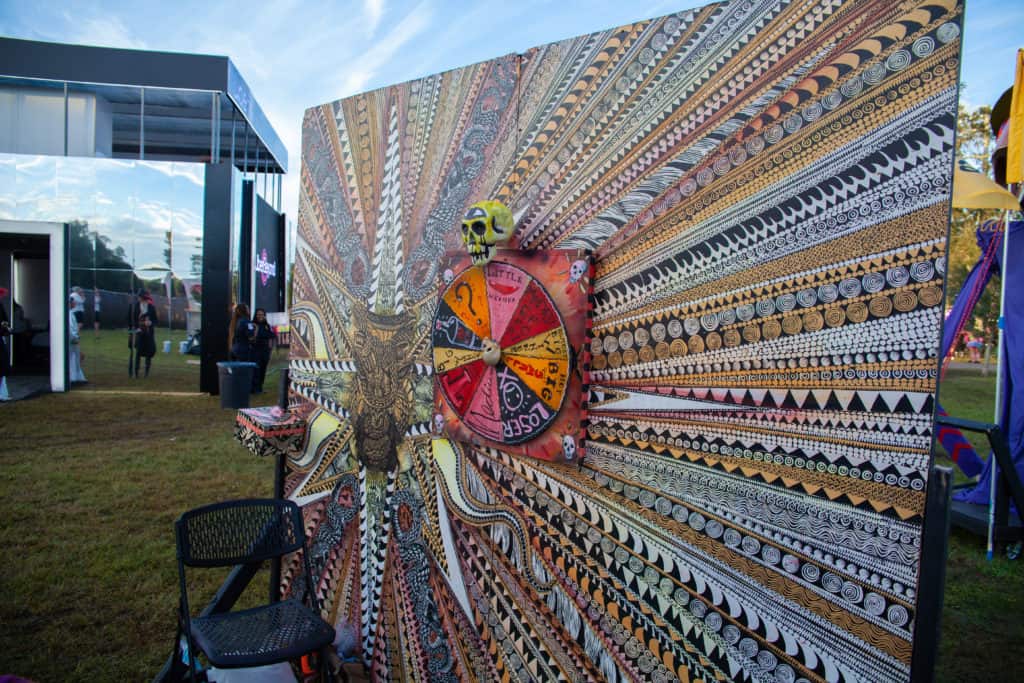 If you found yourself at Voodoo Fest without any festive hair or makeup, you could go to the Transformation Portal where they would add all the glitter and hairspray you needed for a Voodoo-worthy look!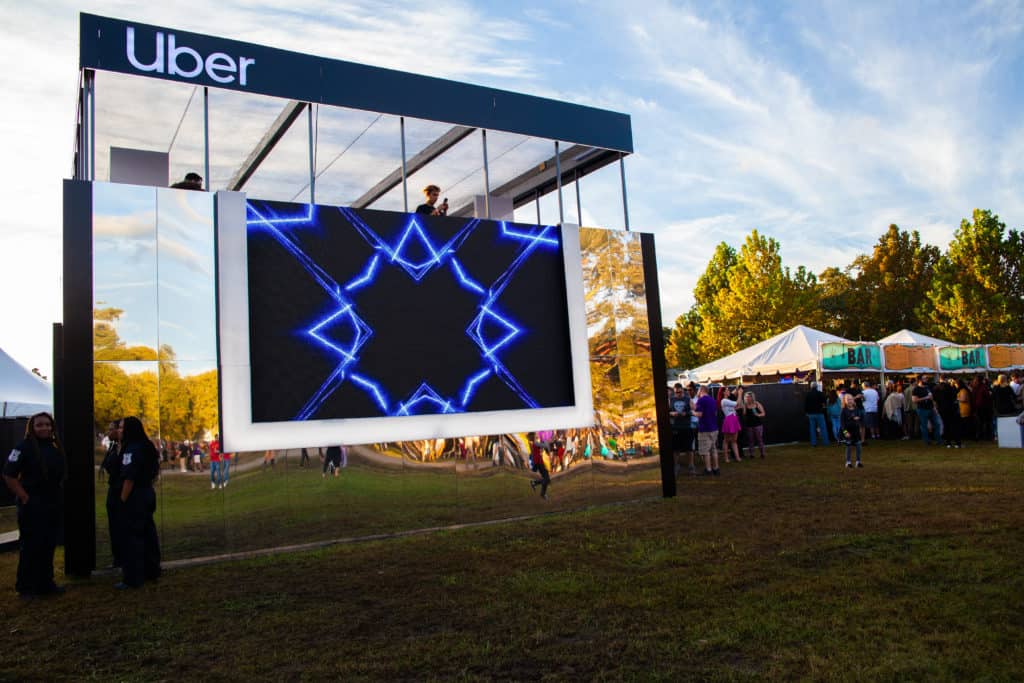 At the Toyota Sienna Festivan Wonderland we got to chill in the Sienna glamping vans (I want one!), get cool tattoos like the one below, charge our phones, and eat chicken (yep free chicken on a stick.) The whole area gave me serious Wanderlust vibes, and they even had a Marfa section!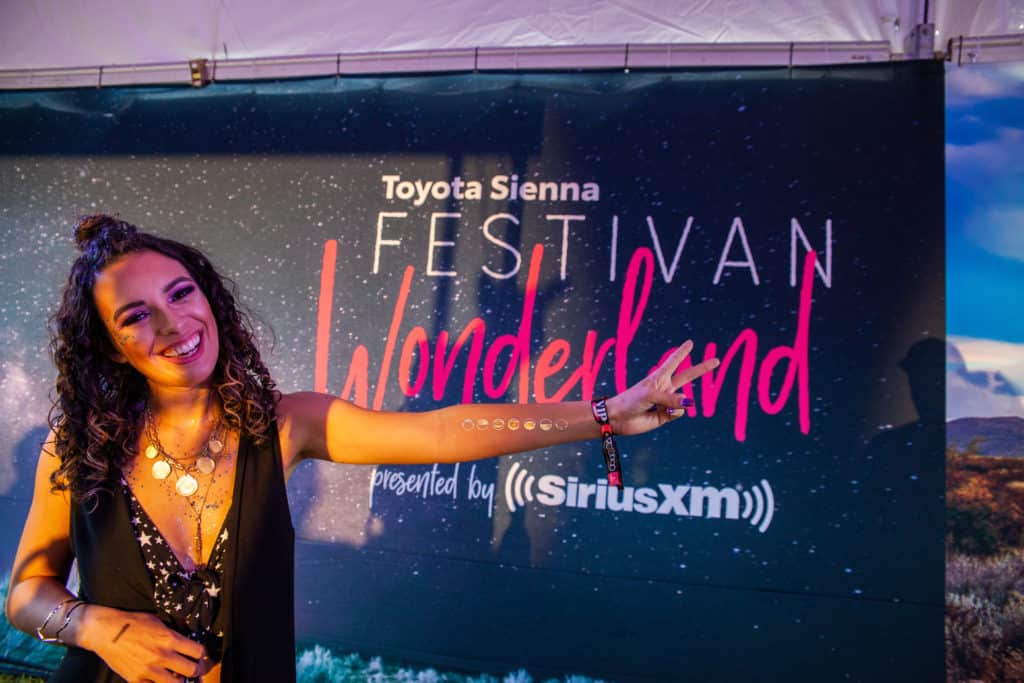 Only at Voodoo Fest do you have a haunted mortuary in the middle of the park. They have a small haunted section for you to wander through, and while I didn't scream, (fun fact: my first job was working as a zombie in a haunted house,) I had a good laugh at the two ladies behind us! And the lady below was amazing!
There were a couple of festival rides, and with VIP, you could ride them as many times as you wanted.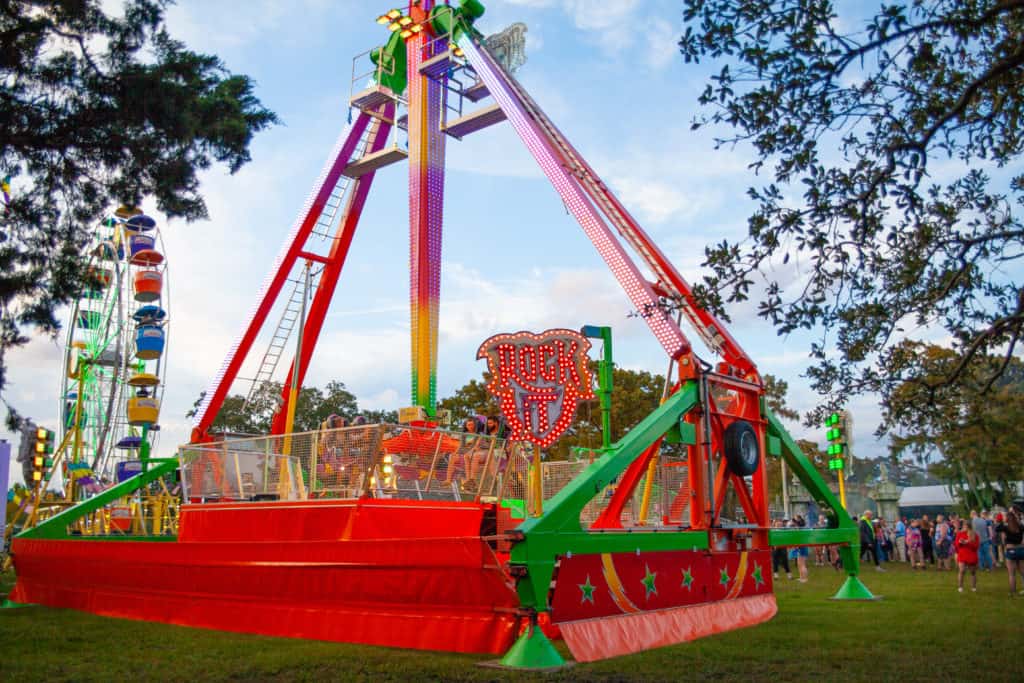 One thing I was a little sad about was that we did not have enough time to try all the good food (lines were long). There was so much good-looking Cajun food, including the alligator on a stick and seafood gyro we had.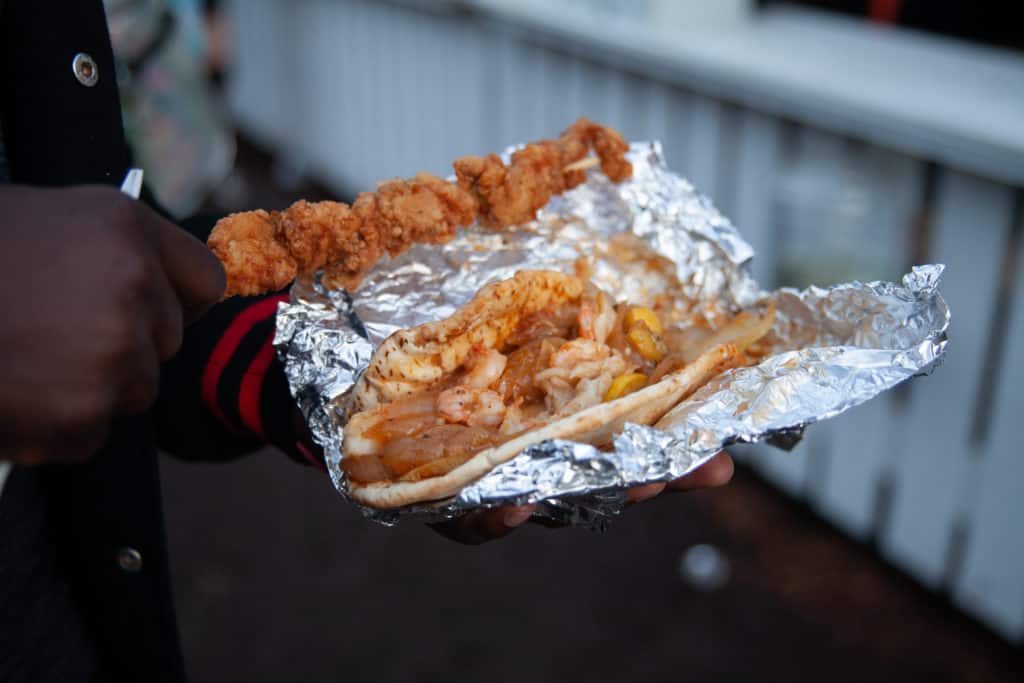 VIP Activities
We ended up getting VIP which I was so excited about (nicer bathrooms and our own food trucks/drink stands so we didn't have to wait in line,) but it also had some other cool and random perks. Like Chief was able to get a haircut at the barbershop. They had massages which is exactly what I needed after lugging our heavy camera around the whole festival! They also had a face painting station where people got cool skulls and whatnot.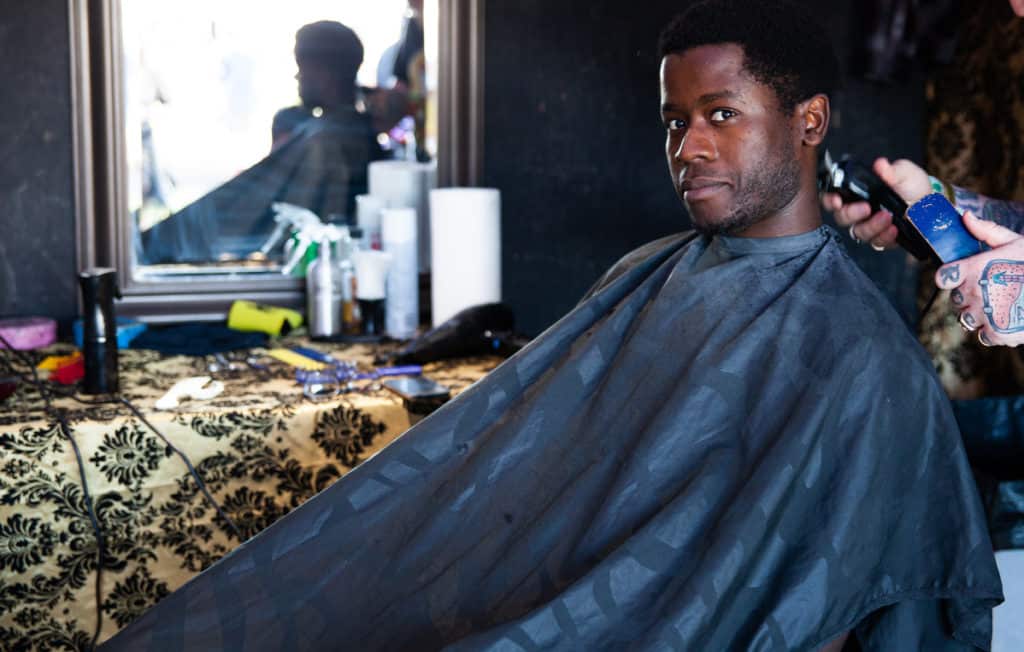 Some other really neat things that they had was a craft beer hall, Casa Modelo with a black light tunnel, a place to make foodie socks with Toyota, a place to tell your story at the story booth, and more fun activities. There really wasn't enough time to see it all plus catch all of the music!
Voodoo Fest: Dressing Up
Voodoo Fest was a mixture of Halloween and Festival which was the best combination! Glitter and Halloween costumes! Some people went all out while some people remained basic. Half the fun was walking around and seeing how creative people would get. I didn't have enough time to put together a costume so I just threw a bunch of glitter on my face, added some braids and called it a day. I was still pretty excited about my festival makeup and hairstyles that you can see here.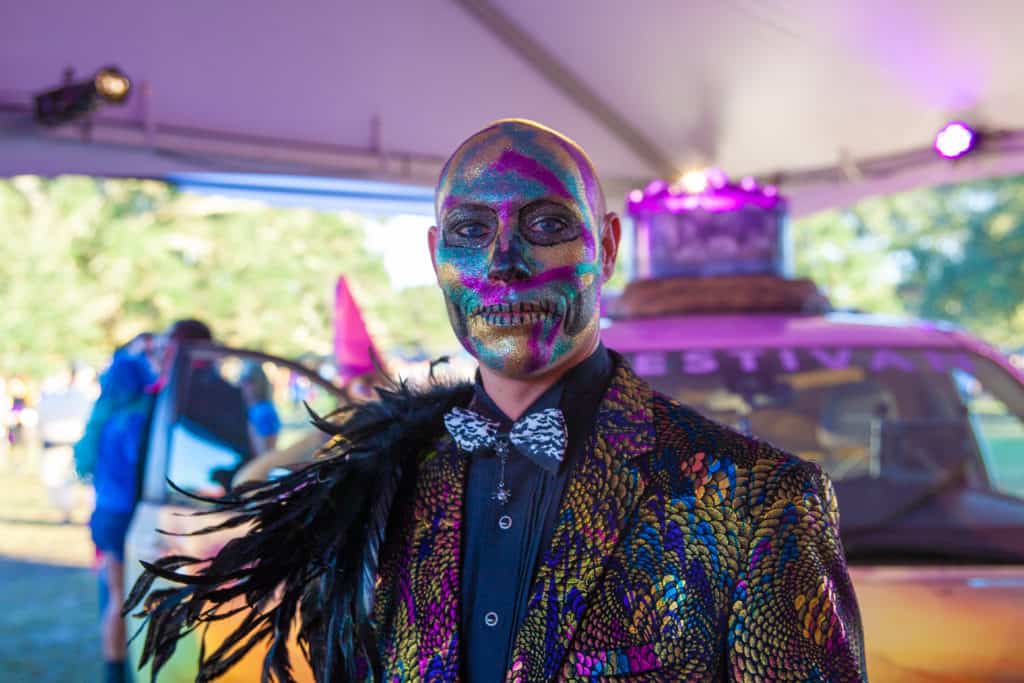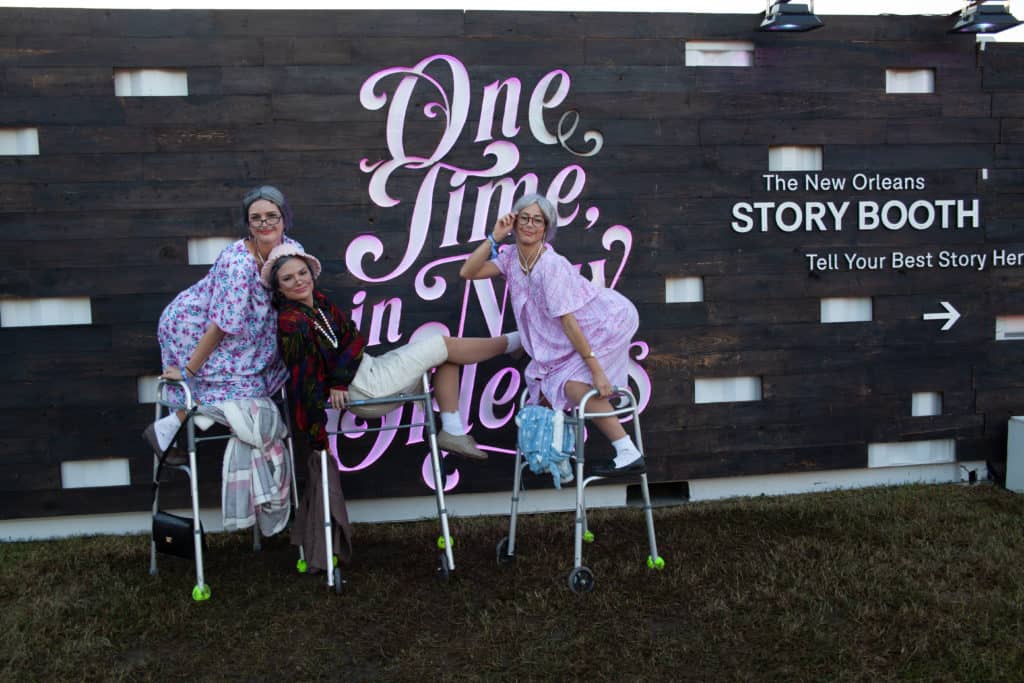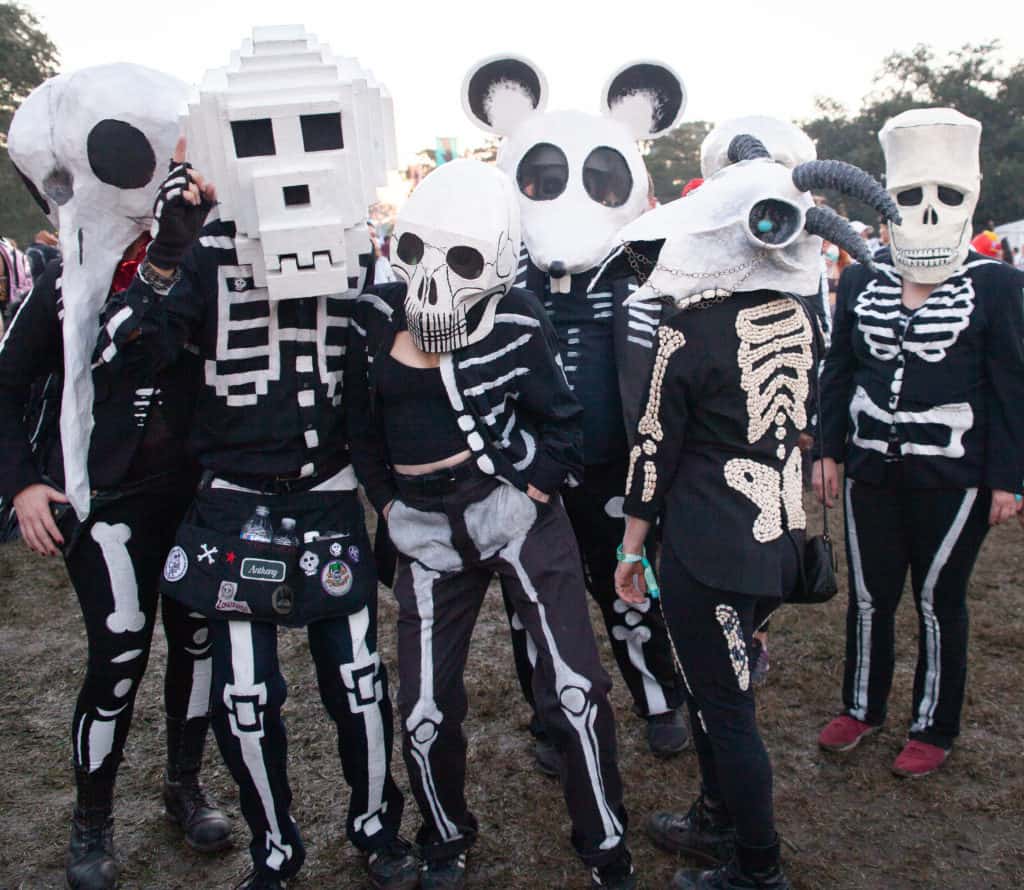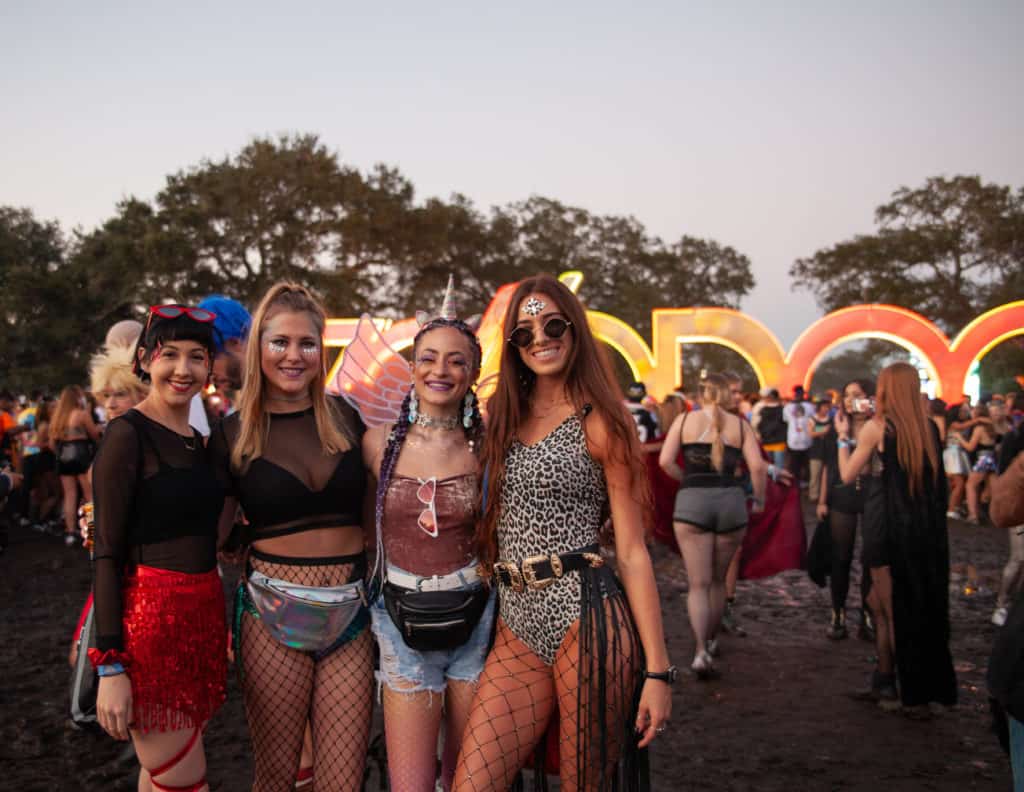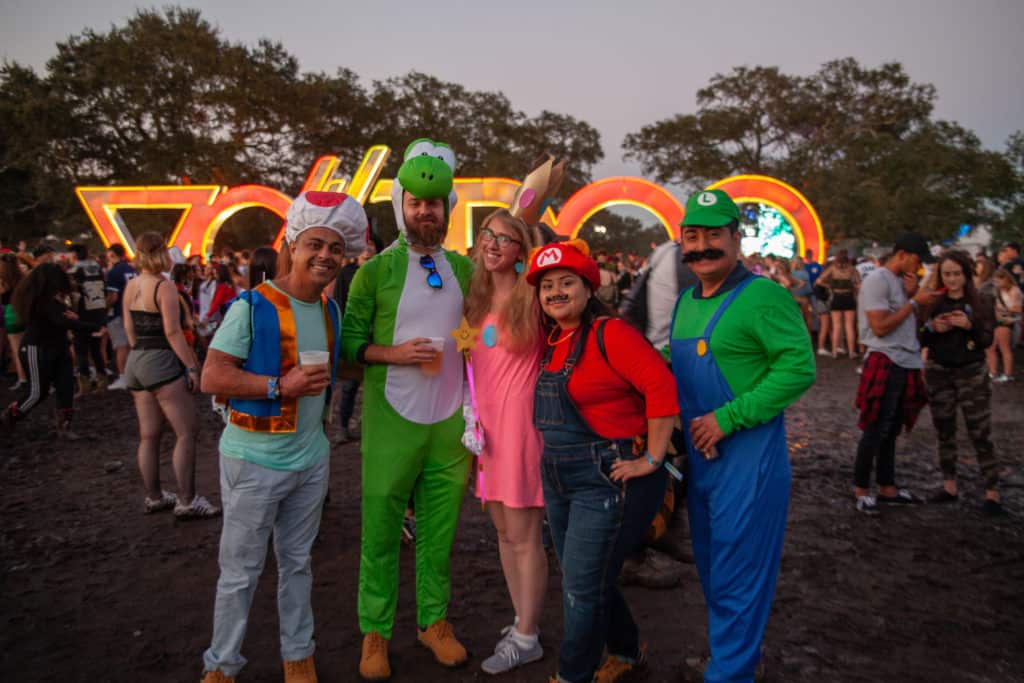 Looking for some fun festival outfits? Click below for some of my favorite finds!

Voodoo Fest: Final Thoughts
I was so sad when Voodoo Fest was over. I'm one of those people who does as much research as possible before I visit a place, and still there were so many things I didn't expect at Voodoo Fest. I could not think of a better way to spend Halloween weekend, and it was one of the most amazing performances from the mixture of large concerts, to intimate celebrity experiences, and the fun of seeing so many people go all out for Halloween. If you're looking for the best Halloween experience, not only in New Orleans, but the whole country, I think Voodoo Fest might be the top one.
And I'm so grateful we had the Toyota C-HR for our ride there and back. We had enough space to pack our belonging and let our legs breathe, and features we needed for a safe ride including trackers to make sure we stayed completely in our lane and that we weren't too close to other cars. I loved the fun color and had a blast jamming out to music, both there and back!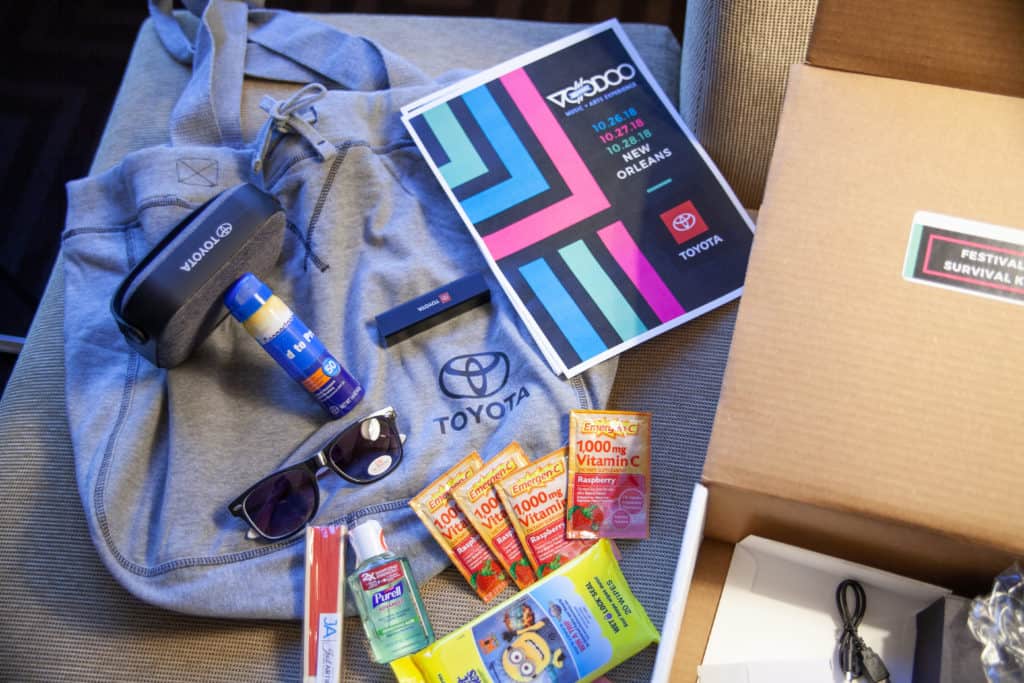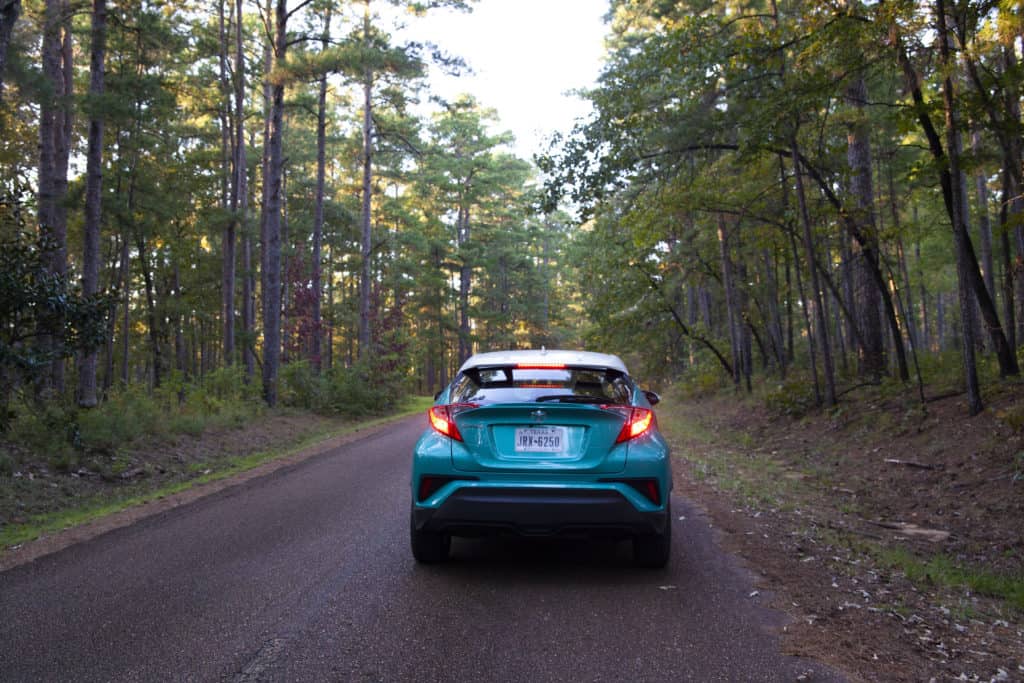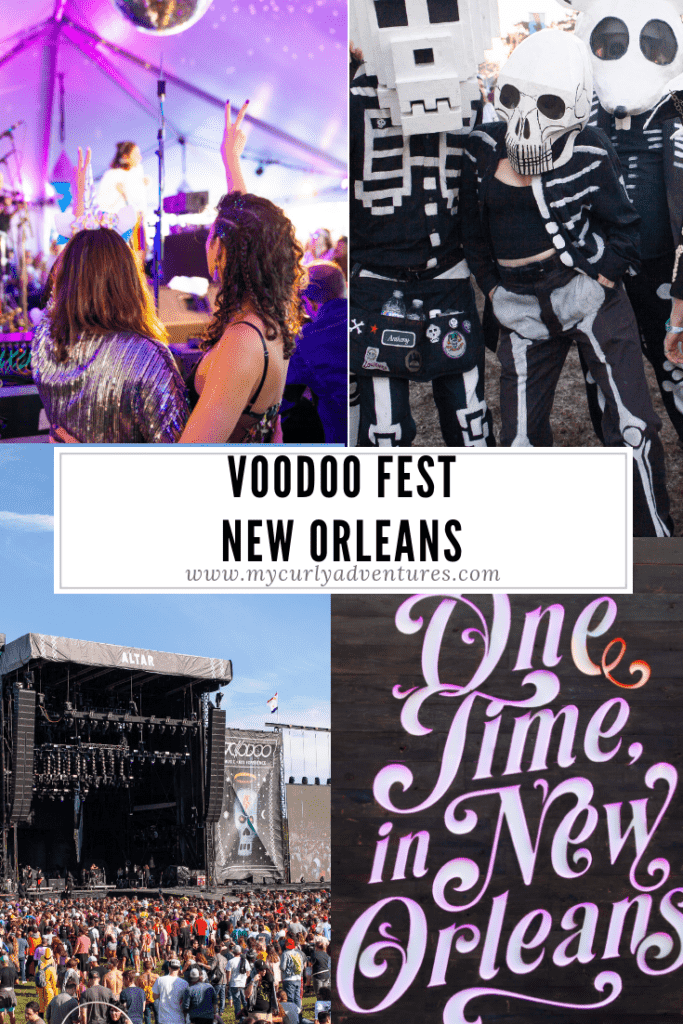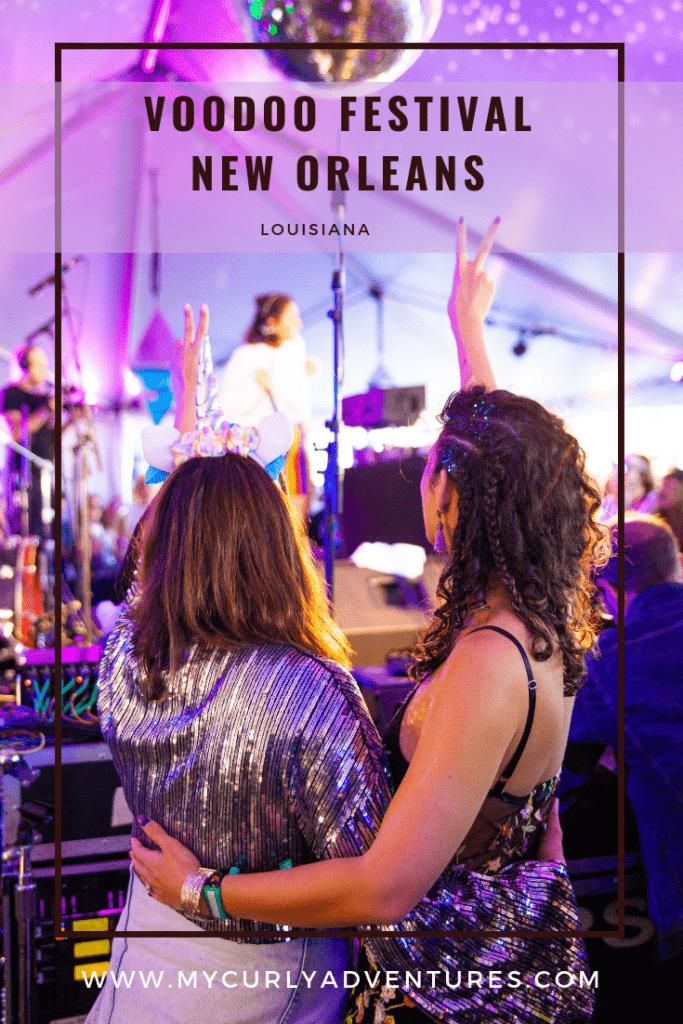 Thank you to Toyota for providing me with this experience and allowing me to take the Toyota C-HR on my trip. As always all opinions are my own.