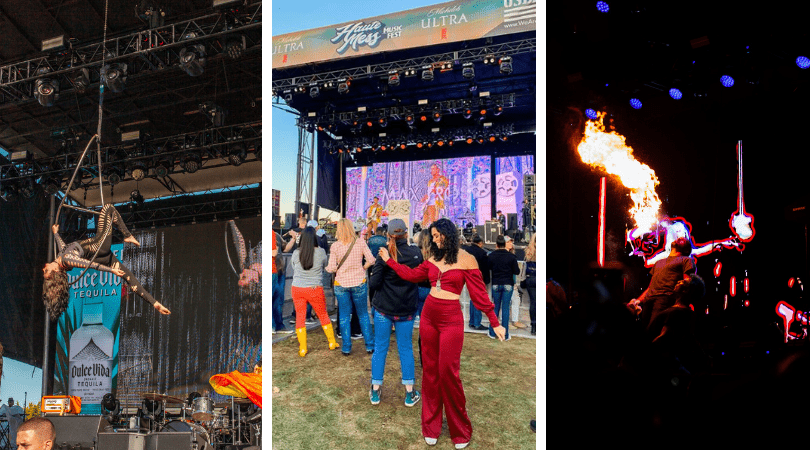 2019 was the first year of the annual Haute Mess Music Fest at the HauteSpot venue. This music festival just outside of Austin provided local, as well as celebrity artists, in an intimate backyard venue. Not only was this Memorial Day weekend filled with good music and fun, but also benefited Project K9 Hero and We Are OSD.
Read all about my experience at the Haute Mess Music Fest in Cedar Park, TX, and plan your upcoming festival experience.
What I liked about this music festival was how laid back it was. You could bring a blanket and relax on the grass while music played on a stage a couple hundred yards away, wander for a snack without worries of the long lines, and enjoy the perfect Austin weather.
The Haute Spot Venue where the festival was located was just a 3-minute walk from the Grand Hyatt Hotel, so we had the convenience of not worrying about driving home at the end of the night.
During the day the Haute Mess Music Fest was a chance to listen to, and learn about, Texas local musicians. We enjoyed artists like Deanna Wheeler, Wheelz the Rapper, Max Frost, the Peterson Bros, and more. General Admission included one main stage so you never worried about missing an artist, and in between sets they had unique performances like acrobatics and flame throwers.
VIP at the Haute Mess Music Fest
After the artists performed on the main stage, they would come back to the VIP area for an even more intimate performance in a smaller setting. They had food during the day, a bar with less lines, and hammocks and picnic tables for relaxing.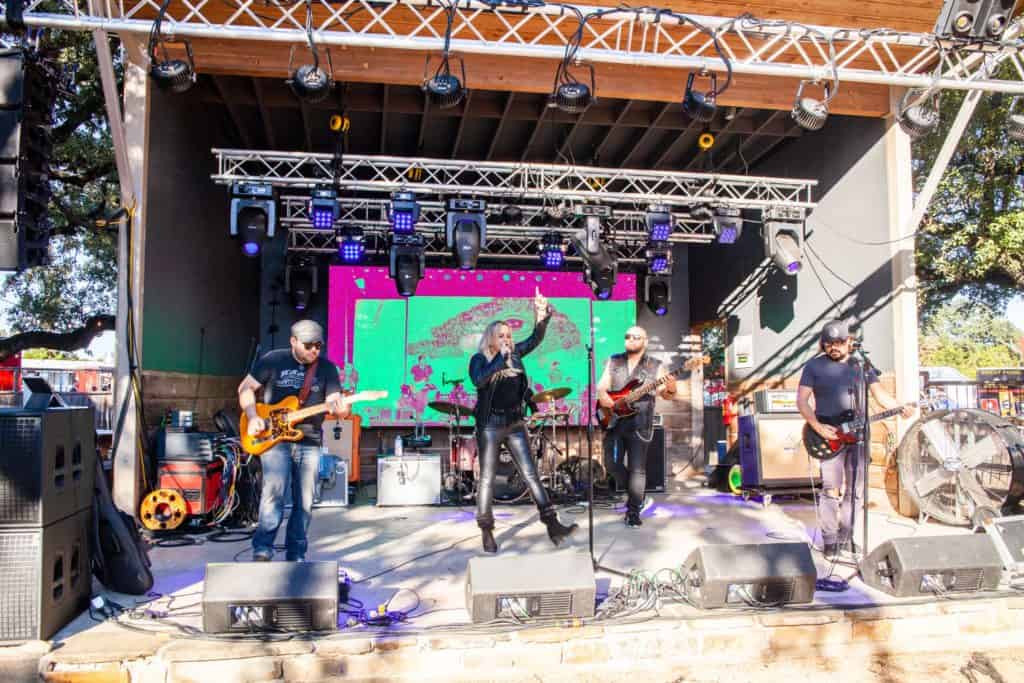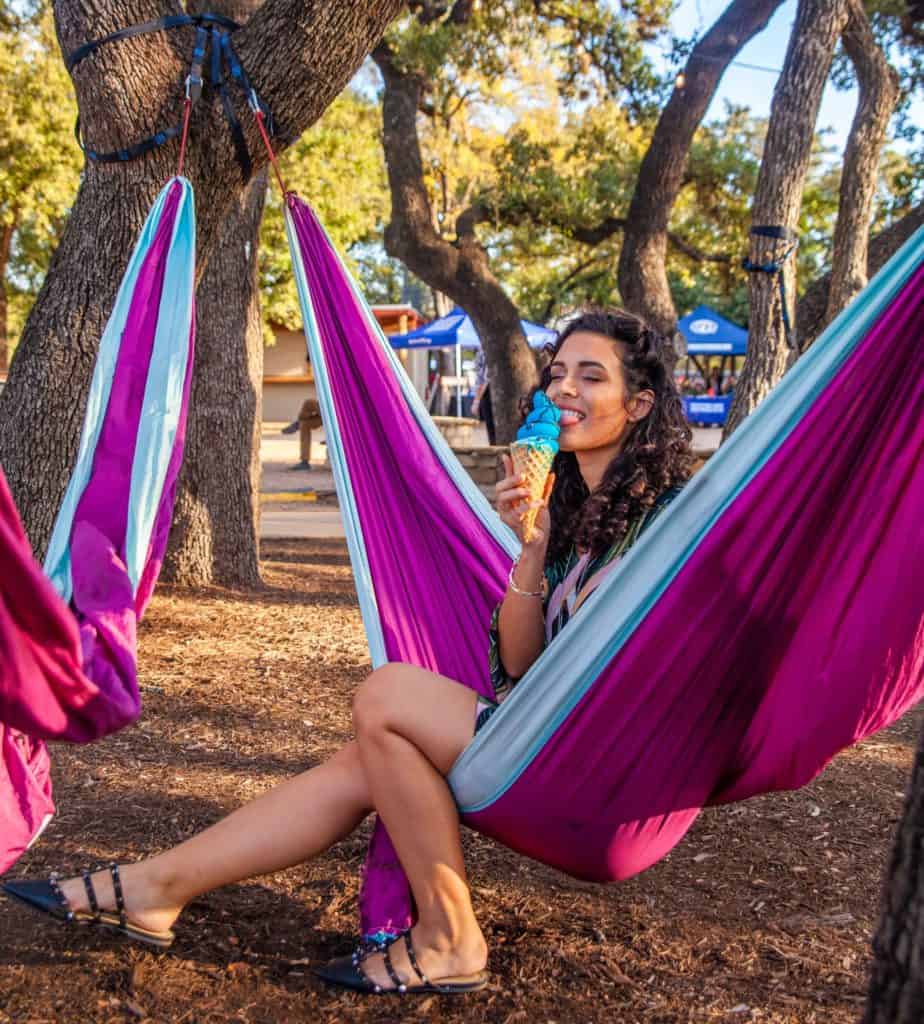 Food at the Haute Mess Music Fest
Make sure to save some room, because the Haute Mess Music Fest brings in different food trucks from the Austin food truck scene so you nosh on some Food Network famous food bowls, chicken and waffles, of course tacos, and some good grandma's cookies!
SnoopDogg at Haute Mess
While generally the festival was relaxed with great music, on Sunday evening it got packed with Ludacris and SnoopDogg set to perform. People of all ages were getting into the music and of course the performance started with an incredible pre-show filled with fire!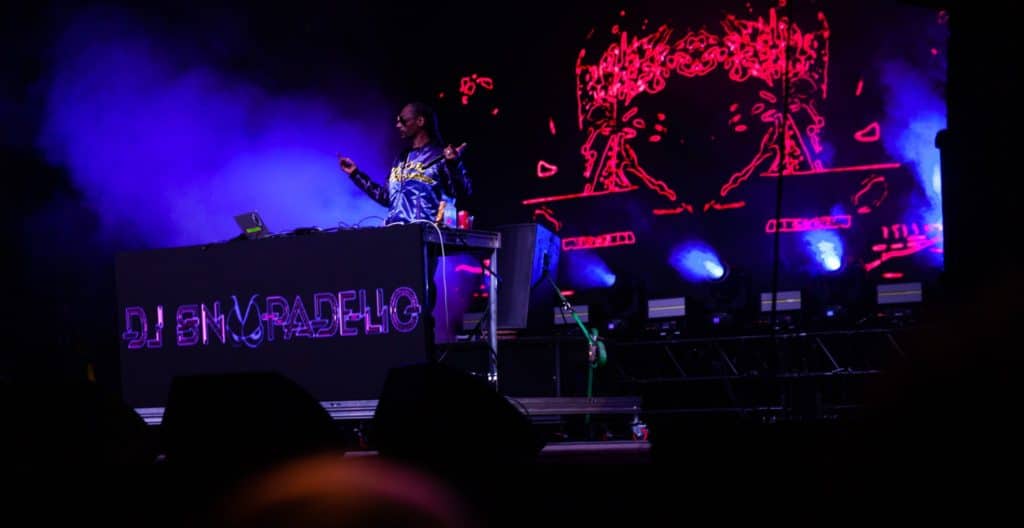 Haute Mess Music Fest Final Thoughts
Overall the HauteMess Music Fest ended up being a great weekend filled with relaxing in the backyard venue with music from local and top performers, delicious Austin food trucks, and support of the K9 Project and We Are OSD.