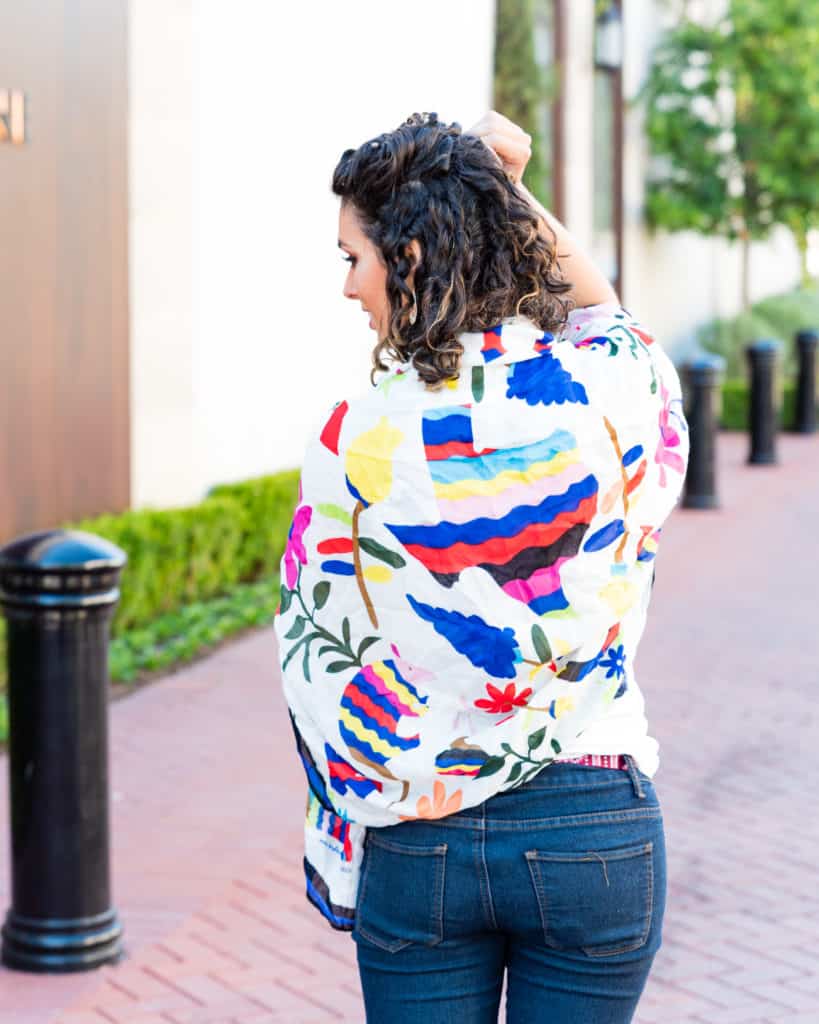 Texas is bigger than most countries and I don't think we give our beautiful state enough credit for that! Beaches, desserts, city life- Texas has it all. Yet even though I live in Dallas and don't say howdy or own a cowboy hat or boots, I love the Texas vibe!
I recently got this scarf from Allison Castillo Art which represents some of my favorite Texas things! We already have Texas waffles and cutting boards and other crazy stuff so it was only a matter of time until we were bound to have some Texas fashion (and finally not something so gaudy!). I love the bright colors filled with horses, bluebonnets, armadillos and other Texas fun!
One thing I love about this scarf is that there are so many ways to wear it…
Wear it as a traditional scarf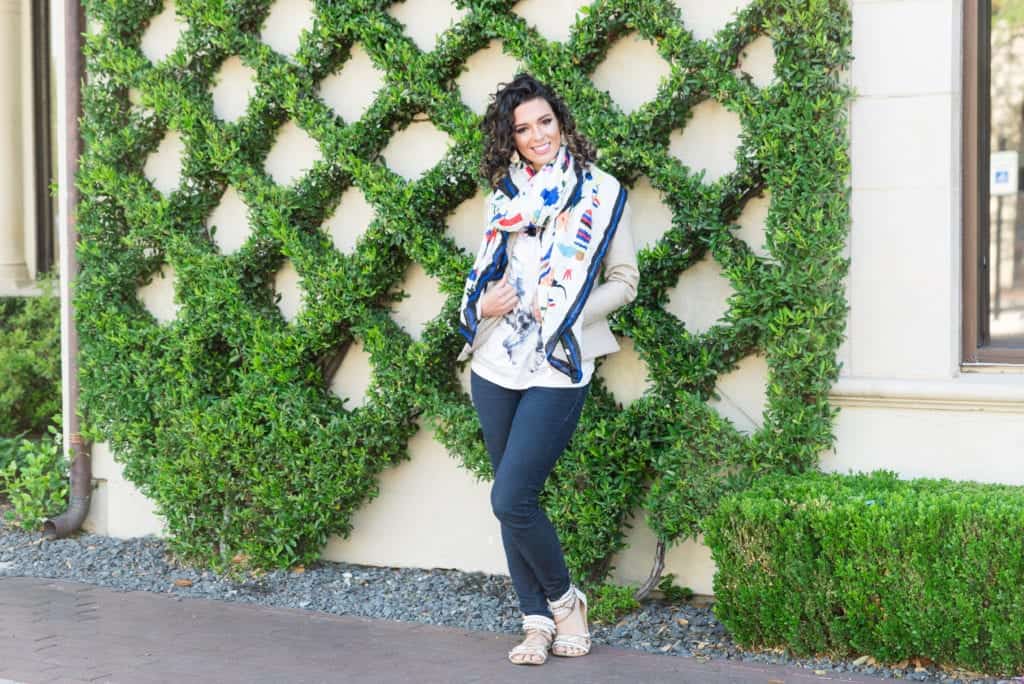 You can wrap it around and make so many cute shirt possibilities (this one is backless!)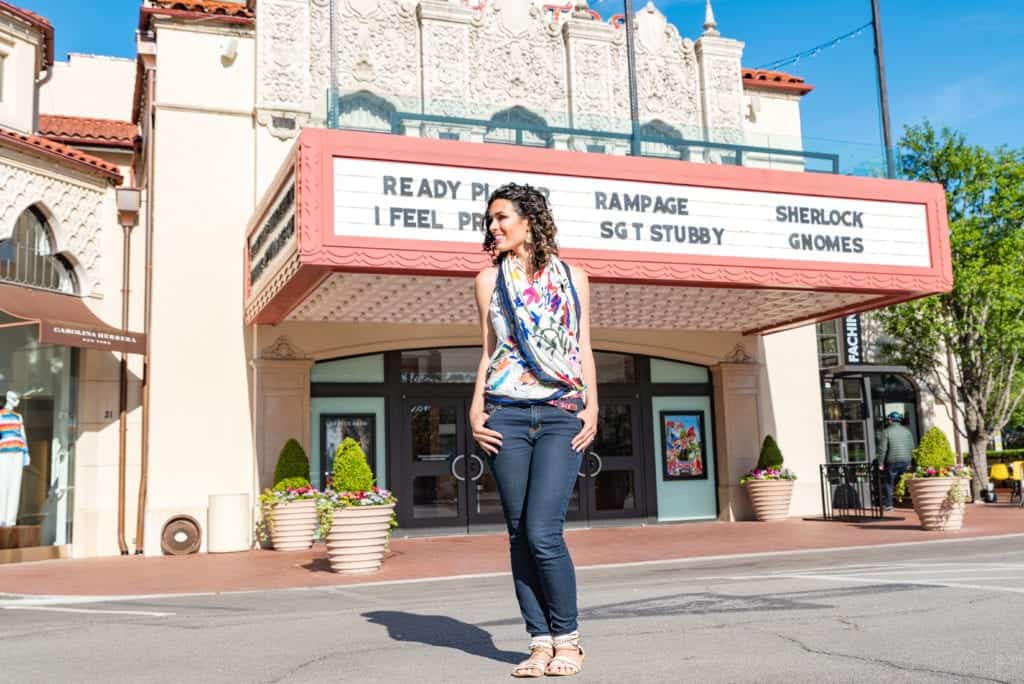 You can wear it as a shawl (which shows off the Texas and bluebonnets best)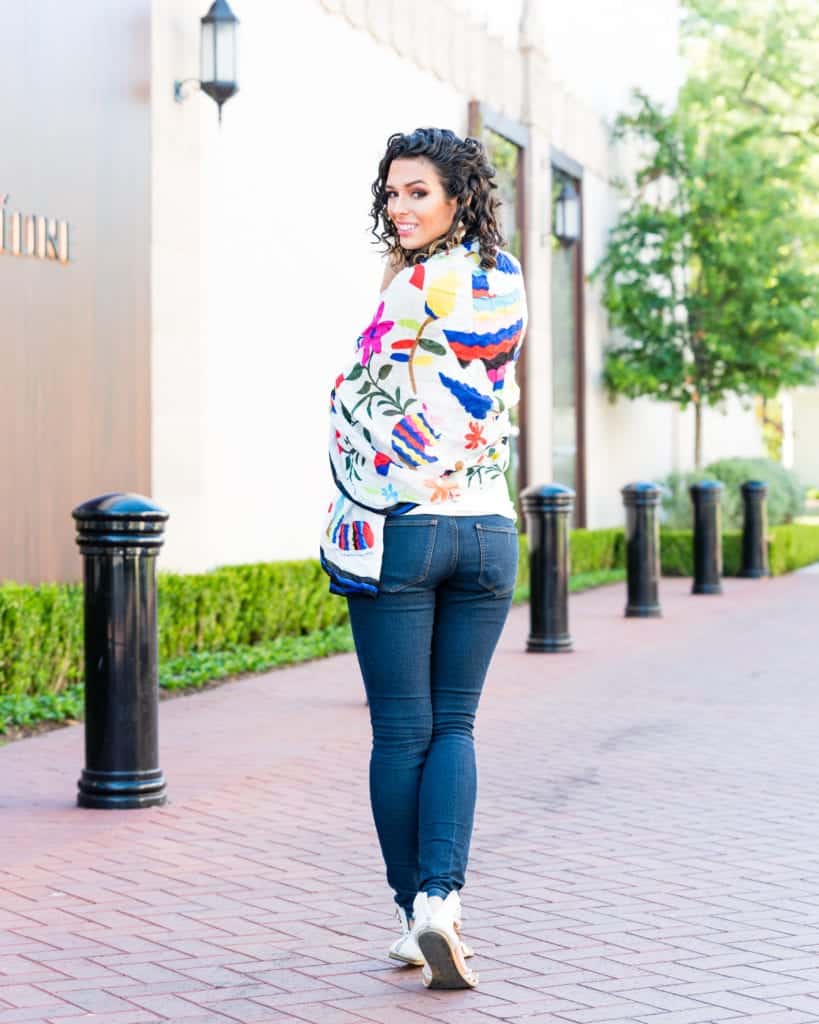 Or you can let it fly in the wind and have your own sort of Texas flag or blanket!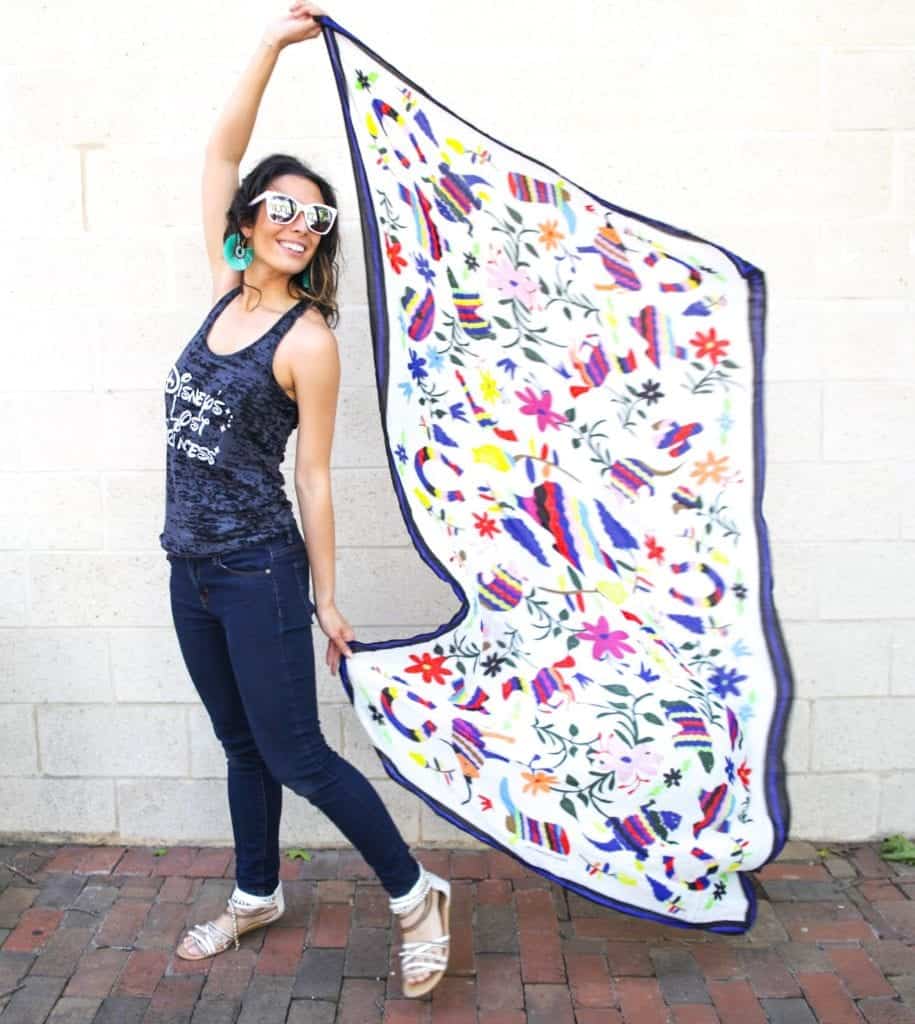 Do you have a fun way you wear scarves? Share it in the comments below!