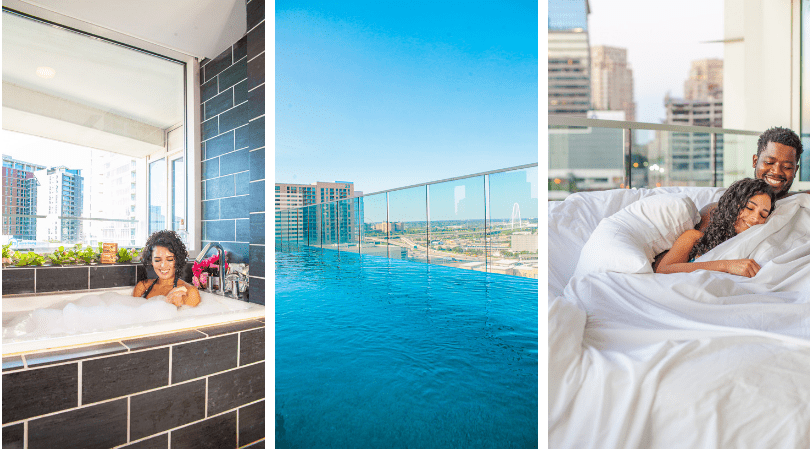 Located in Victory Park, the W Dallas has so many great amenities that make it a wonderful hotel. For us, the highlights included the rooftop pool and bar, as well as our room that had one of the best baths overlooking the city. On top of that, we had a beautiful patio. You can read all about the W Dallas Hotel in our review, as well as the best room to get when visiting.
Just walking into the W Dallas is part of the experience. We loved that it was in Victory Park where there were different restaurants, activities (movies, escape rooms, etc.), and cute boutiques to check out. Right before you enter, they have these fun chair swings, and then inside, the decor was so cute like their little cowboys hanging down the wall.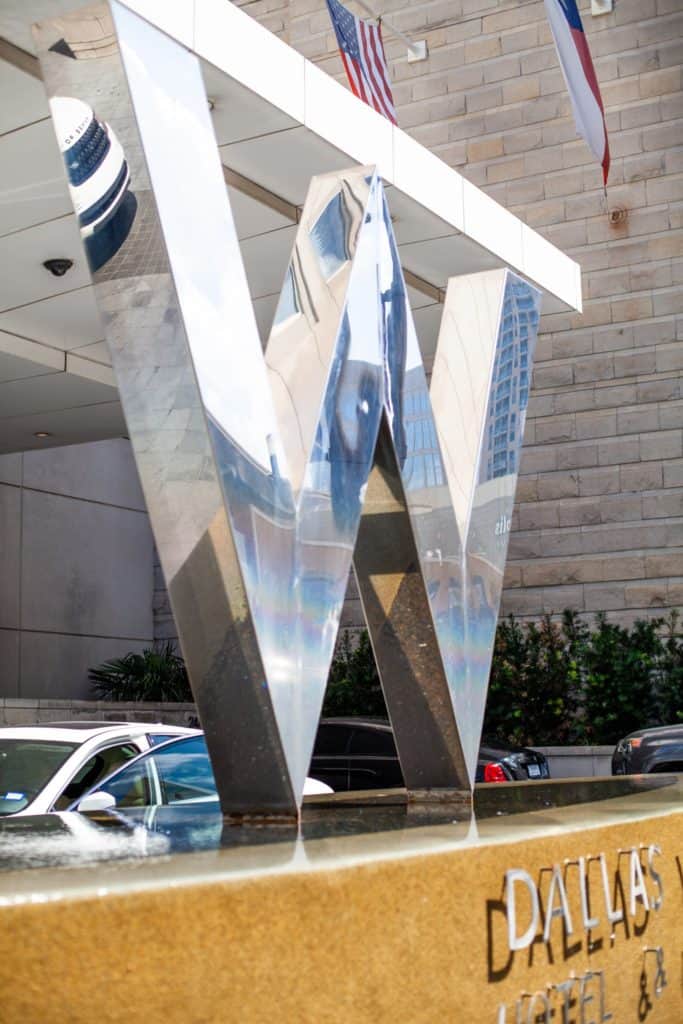 W Dallas Hotel Review: The Room
The main reason we chose to stay at the W was the rooms! We stayed in the Cool Corner Suite which looked out on the American Airlines Center, but also came with many other perks. The floor to ceiling windows brought in so much natural light, and the interior design was modern with small Texas touches.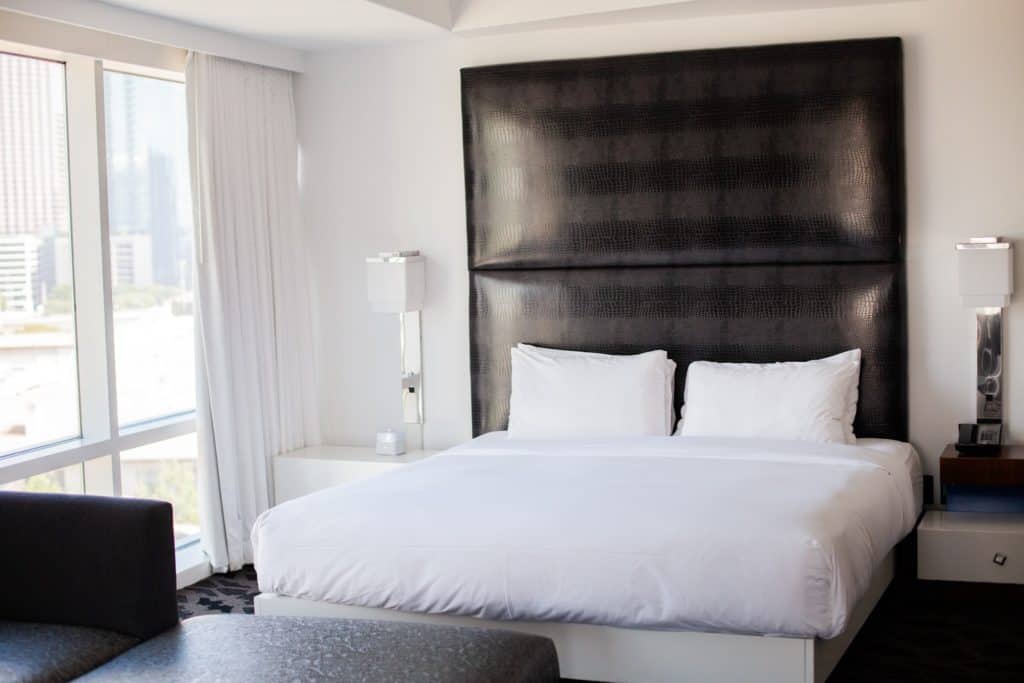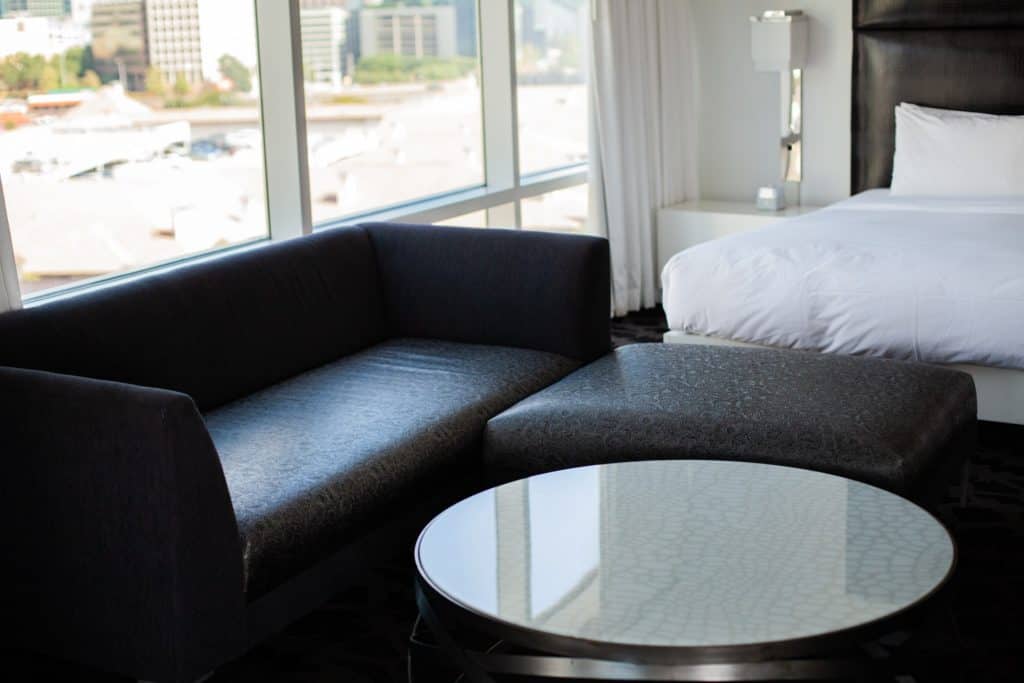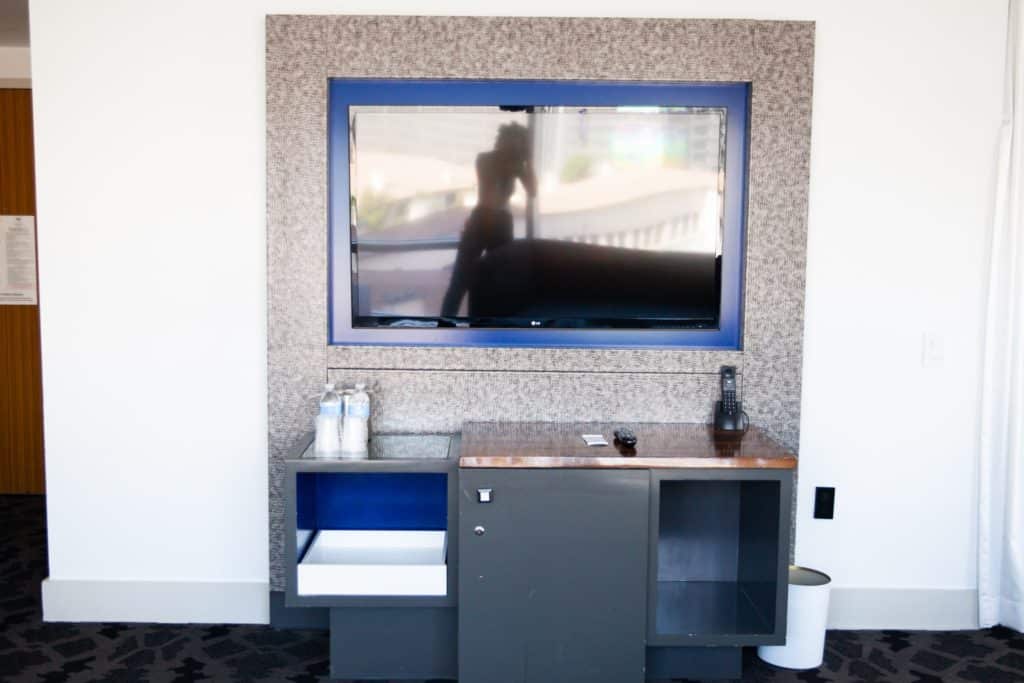 But the bath was the reason that we chose this one! We had the large window looking out onto the city for a bath with a view.
On top of that we took full advantage of the spacious balcony overlooking the American Airlines Center. We enjoyed looking at everything going on below us, and I imagine on big concert nights it's quite a site.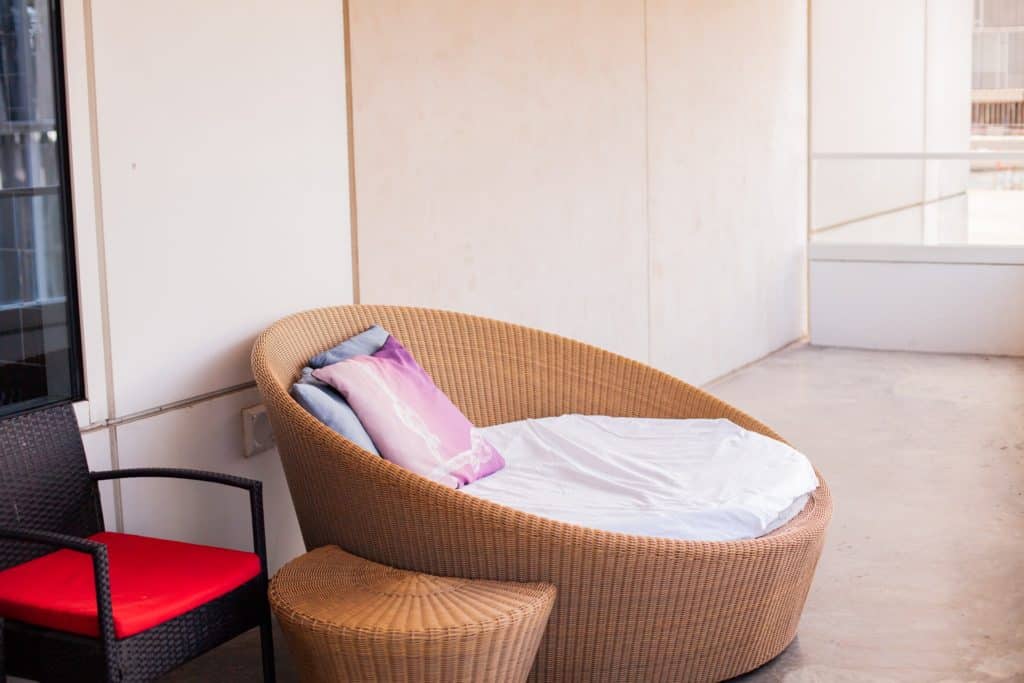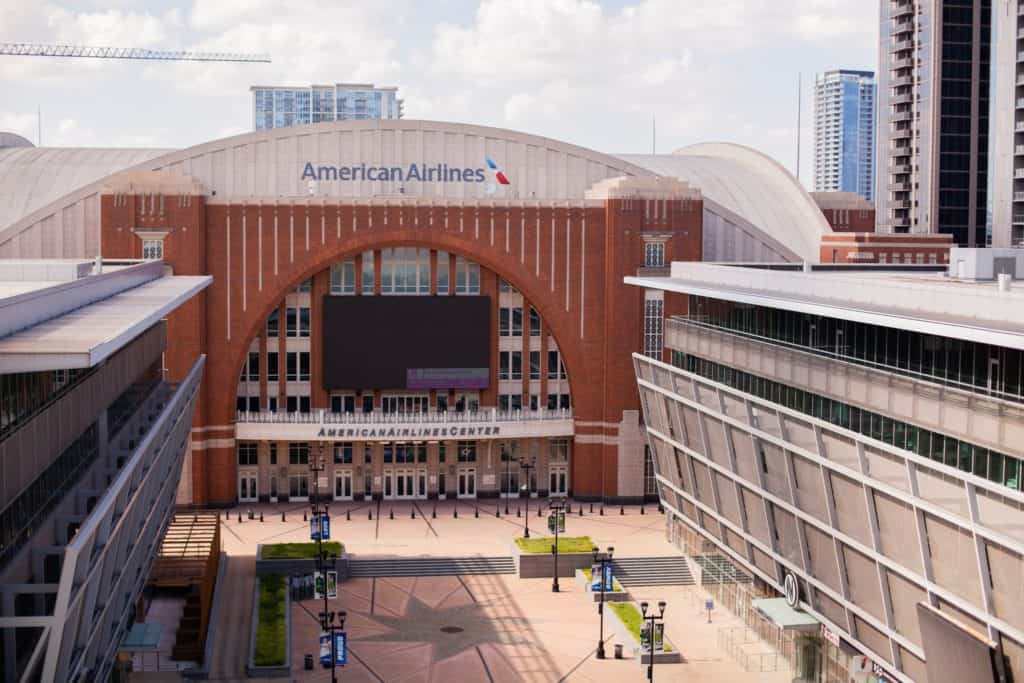 W Dallas Hotel Review: The Pool
Another major draw of the W Dallas Hotel is the pool. Here you get an infinity style pool that looks out to the famous Dallas arches. In the Summer, the W Dallas is known for the pool parties, and it's a popular place to grab a drink at the bar with friends.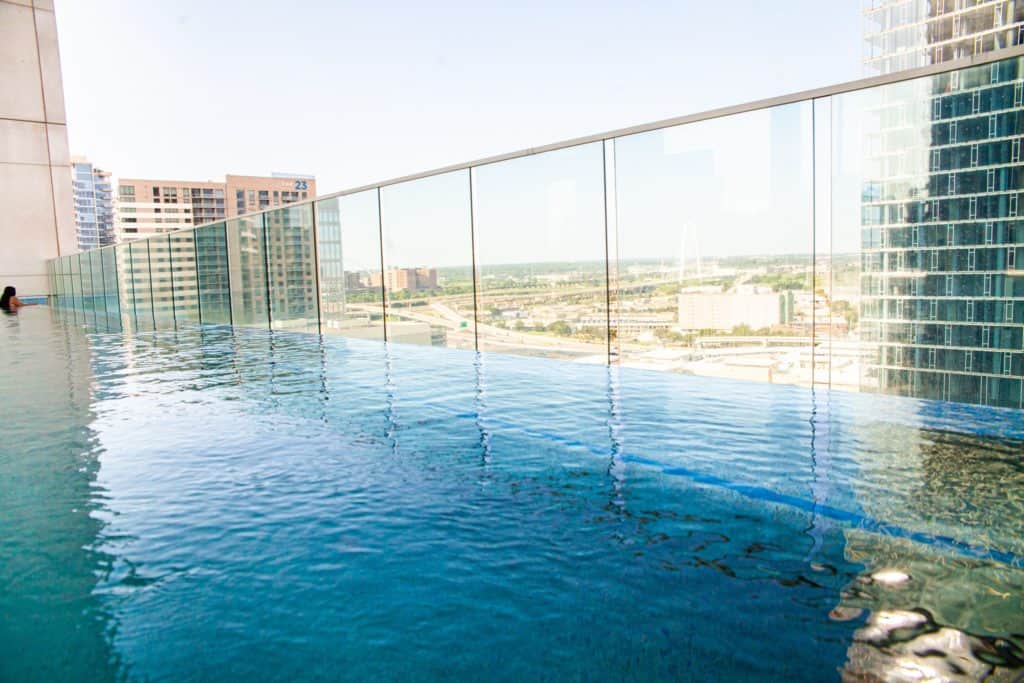 W Dallas Hotel Review: The Food
When we stayed at the W Dallas, they were in the middle of renovating for a new restaurant at their hotel. However, the bar served great bites and flatbreads as well as drinks.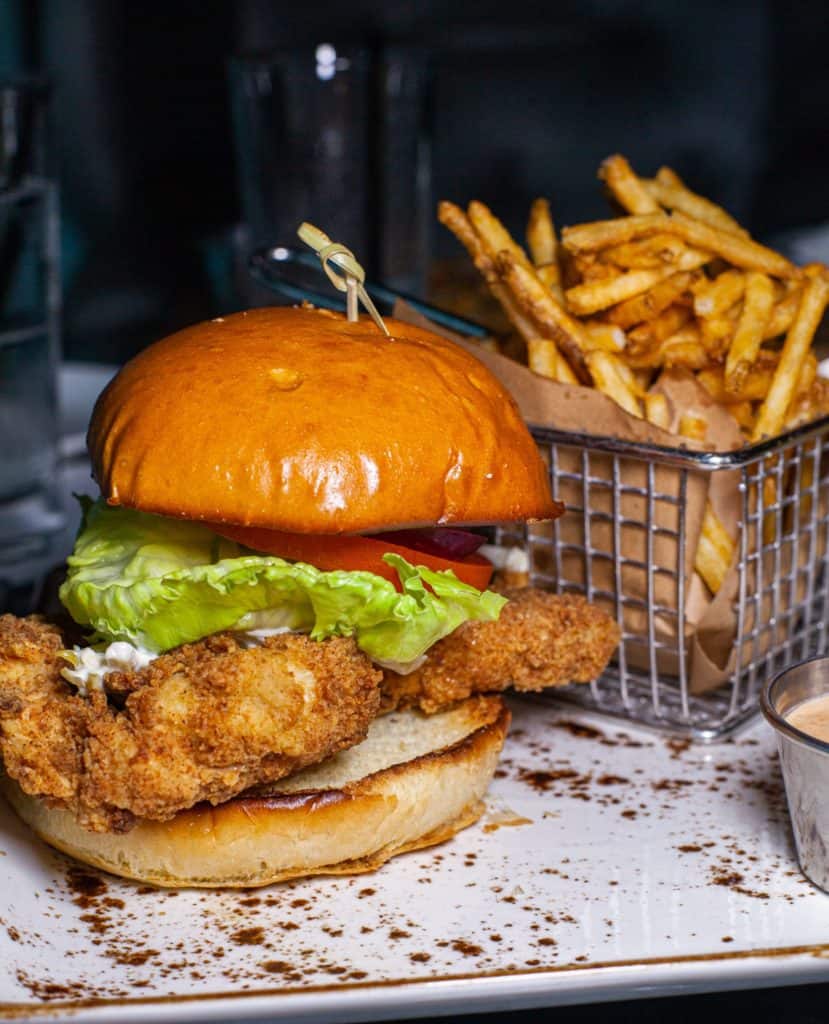 W Dallas Hotel Review: Final Thoughts
Overall, we had a wonderful stay at the W Dallas. The spacious rooms and the gorgeous décor of the hotel made it a fun stay. Then having our room with the balcony, scenic tub, and access to a beautiful pool made our stay at the W memorable. Plus, while you're in Dallas, be sure to check out all of the fun things to do in Dallas.