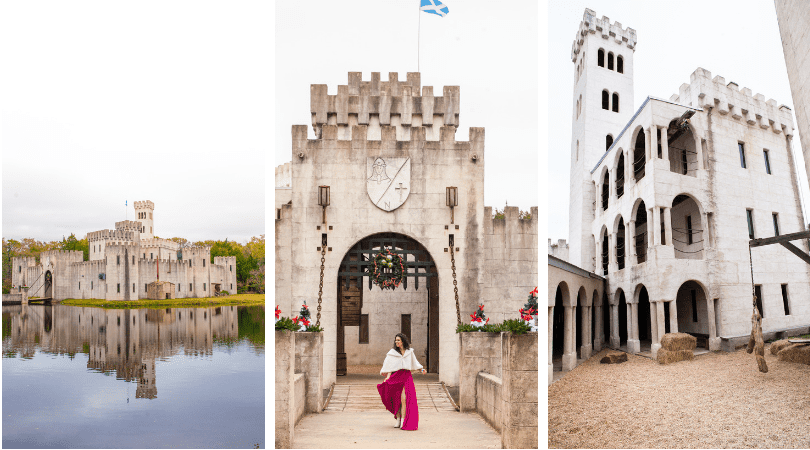 Fairytales truly do exist in Texas! Grab your most elegant gown and a crown and prepared to act like royalty at Newman's Castle in Bellville, Texas. For people who are looking for something truly unique, Newman's Castle in Bellville is one of a kind! Plus, while you're around check out all of the other fun things to do in Bellville, Texas.
Newman's Castle came about in a pretty interesting way! Mike Newman, the owner of Newman's Bakery was looking to build a cozy cabin for himself. Then one day he was talking with a friend and somehow the thought of a castle came up and the rest was ancient history! Mr. Newman would spend his early mornings at the Bakery baking and then head to his property to create this impressive castle.
A tour of Newman's Castle starts out at his bakery where you can pick up some great pastries. You'll reserve tickets for your tour and then head over by following the directions they gave you.
Mr. Newman starts out the tour by telling his story and even provides a knighting ceremony for the kids.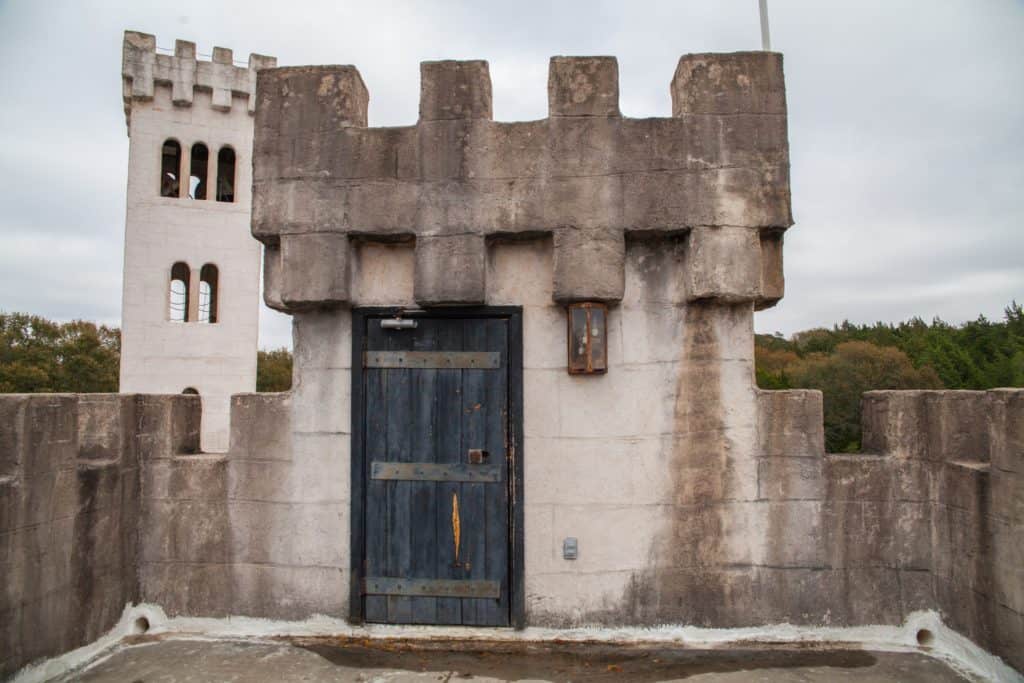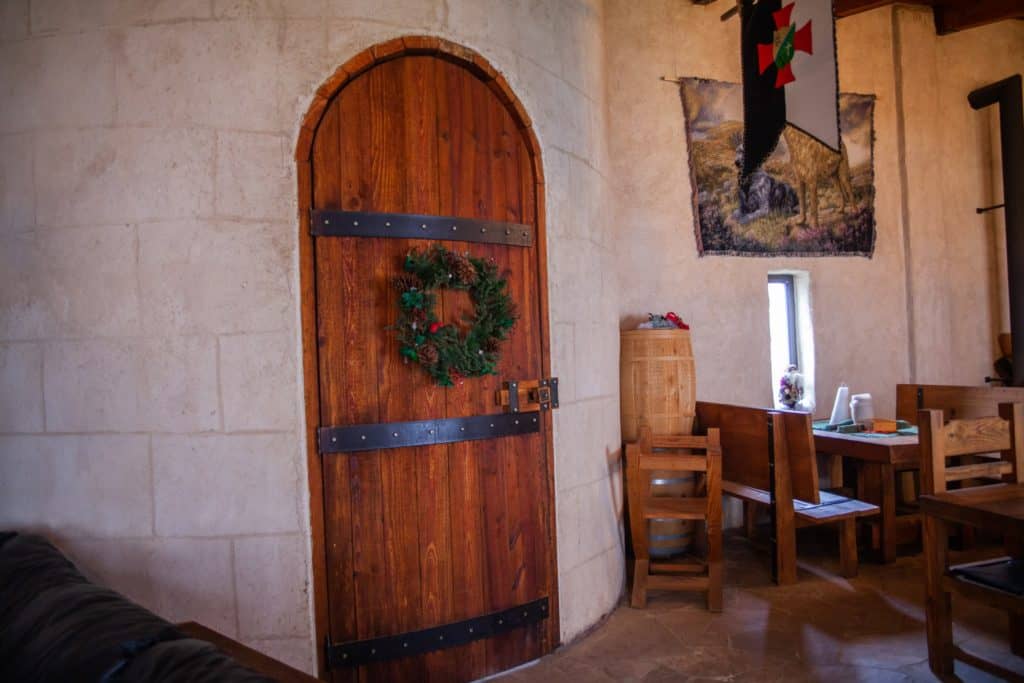 Afterwards, he lets people go free to explore his castle! For me, I loved that we were able to freely roam and discover the castle at our own pace.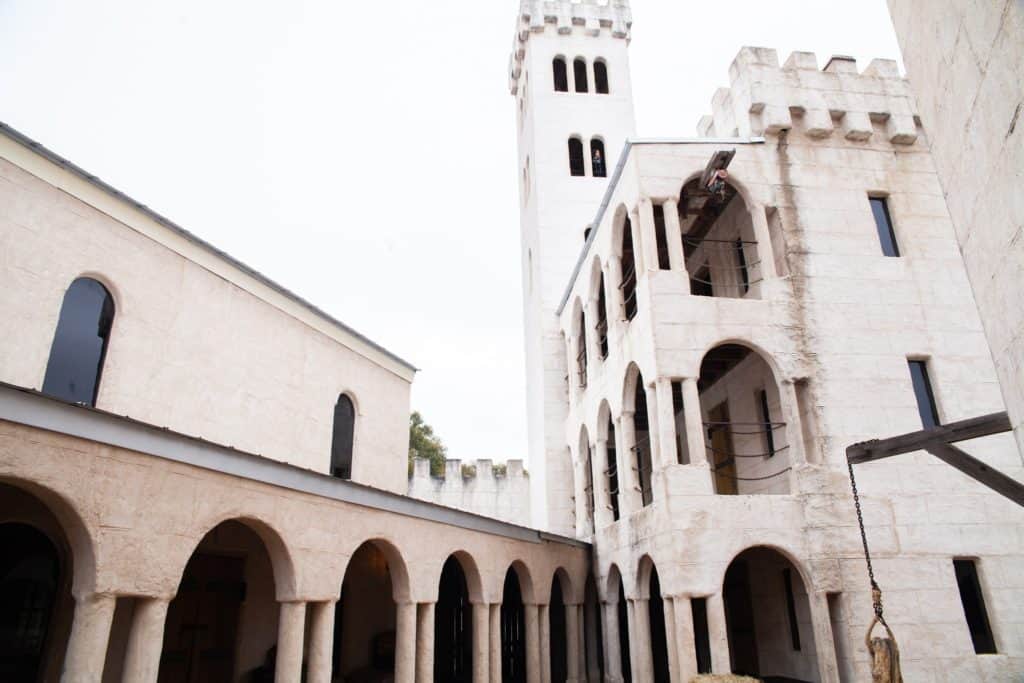 There are rooms (and one day there will be the option to stay in them as Mr. Newman expressed!) that you can look through, 4-story towers, and even a gallows!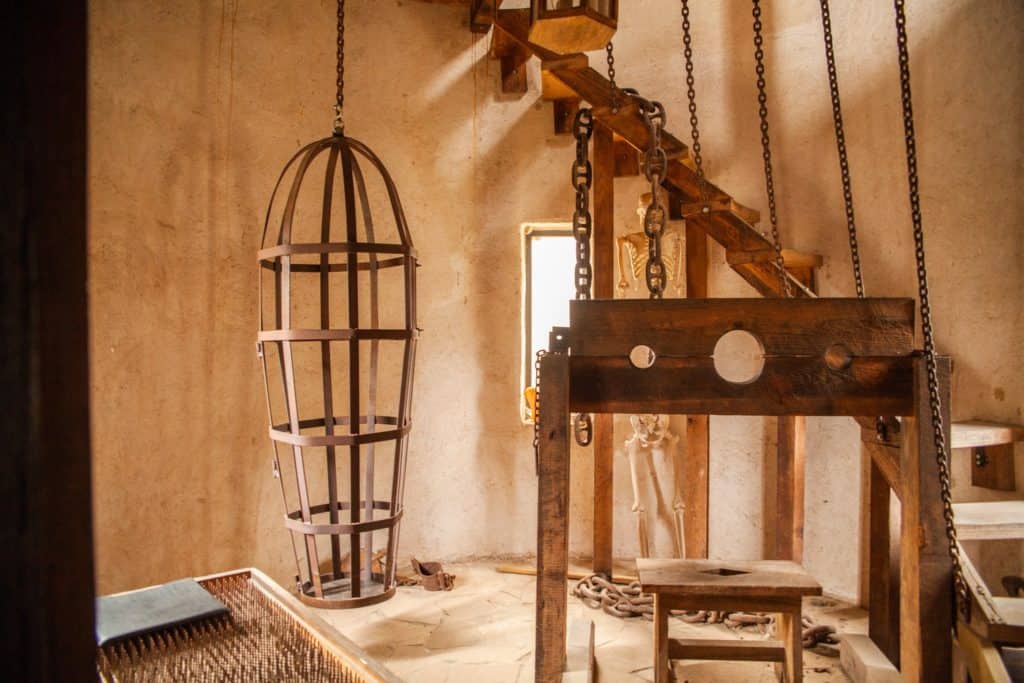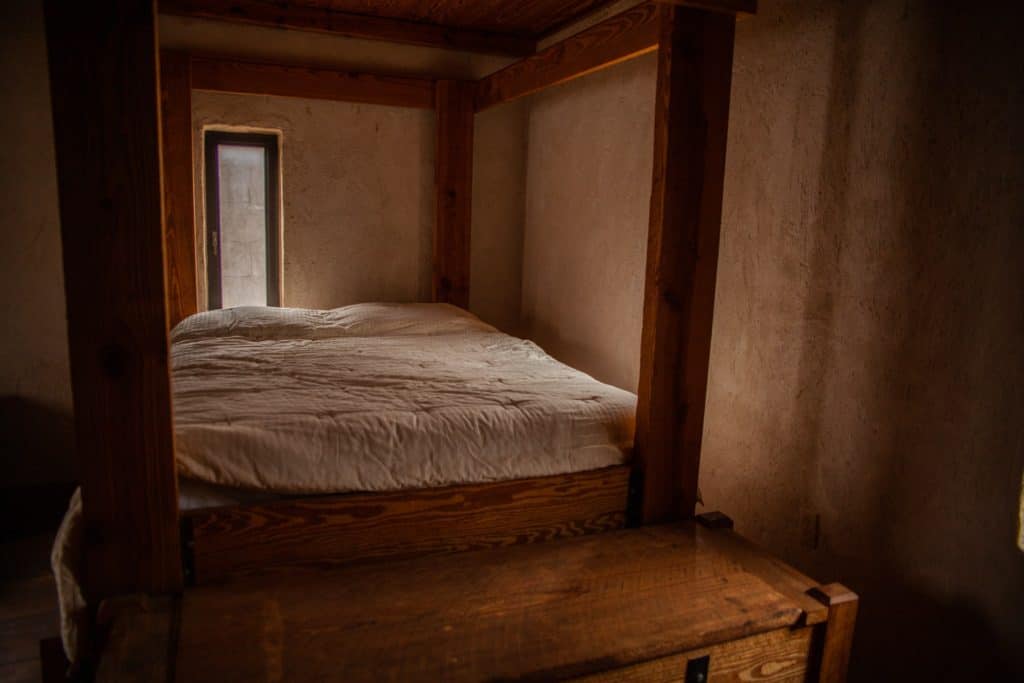 Make sure to say hi to the blood hounds that wander the property, which are typical of castles and royalty!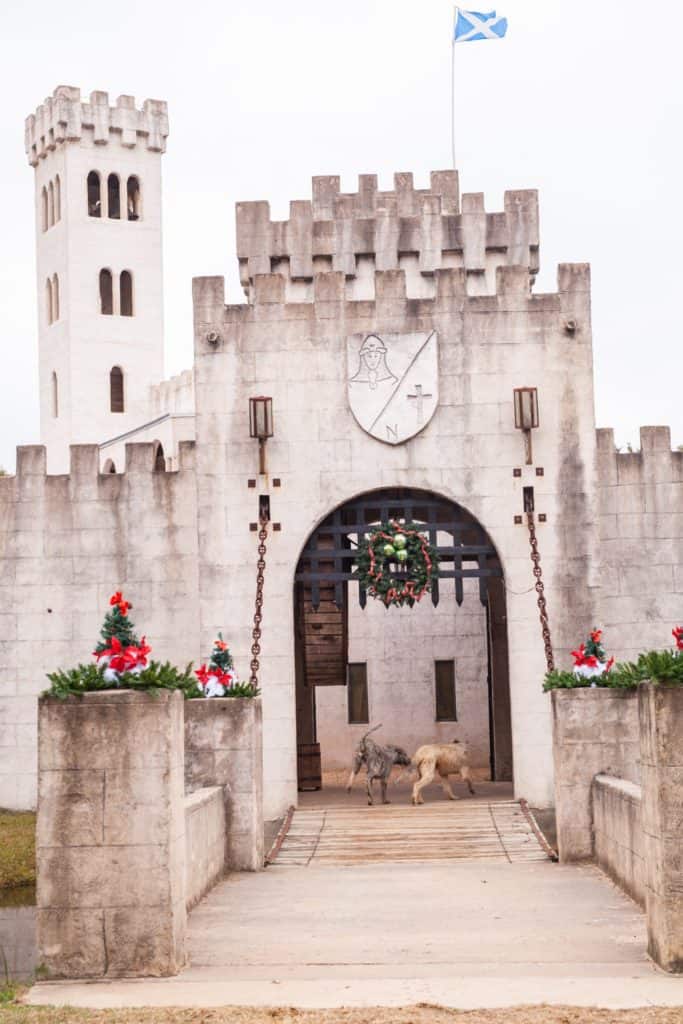 In addition to the tours, you can even book out the castle in Bellville for special events and weddings. One day I dream of a feast in this banquet hall!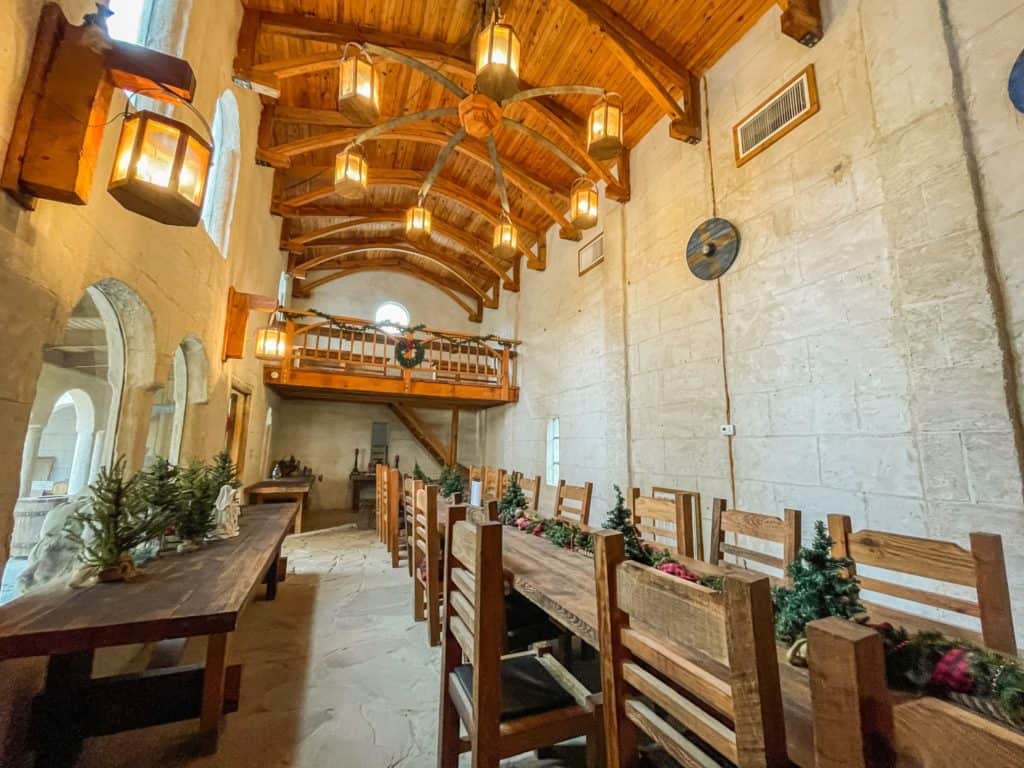 After all the exploring inside, one of the best views is outside of the moat where you can see the castle reflecting over the water.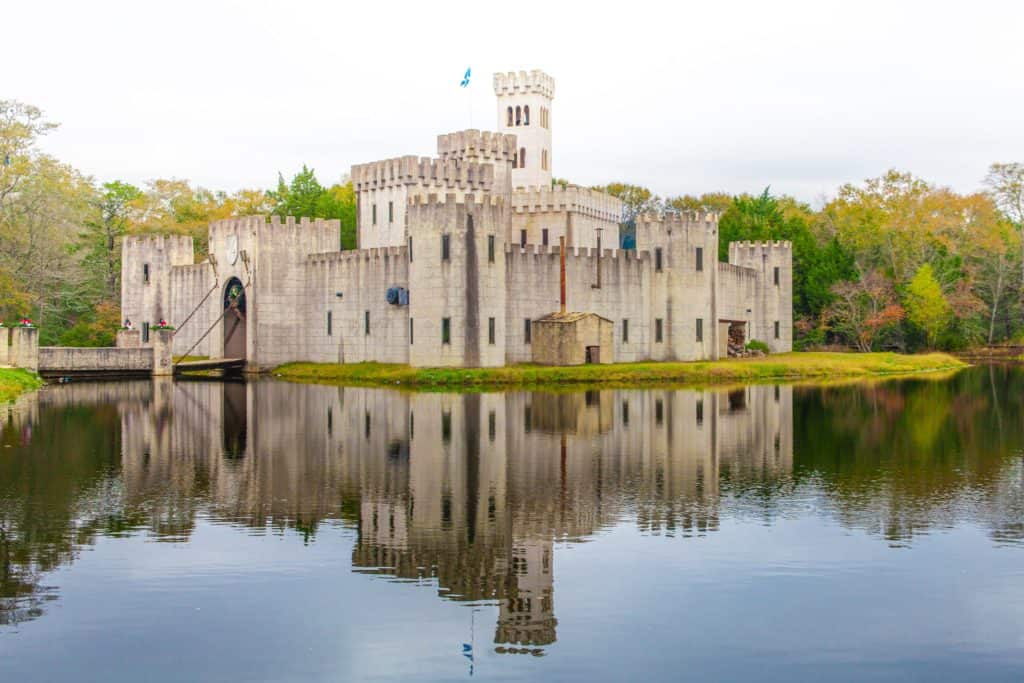 Overall, this castle in Bellville is one of a kind. I love that we have something so special in Texas, specifically in East Texas. Don't forget to check out the other things to do in Bellville and maybe even different fun places to visit in East Texas.