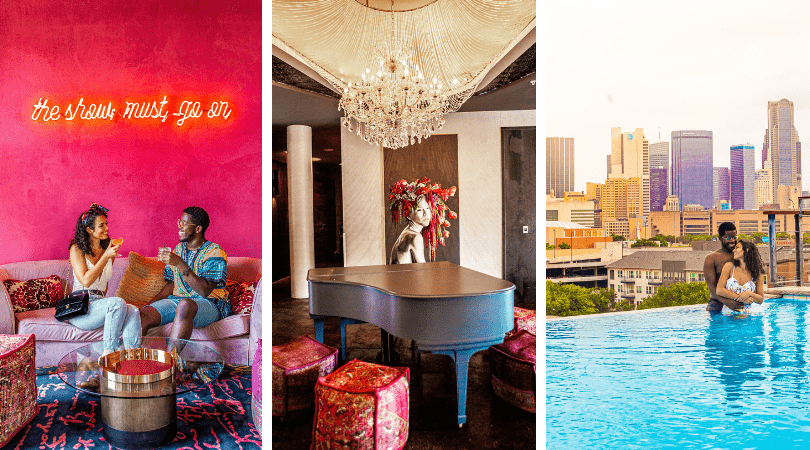 There are a couple of things that stand out to me when looking for a hotel: color and a great pool. The first thing that drew me in was the infinity pool with the best views of downtown Dallas. When you're looking for a great place to hang out for the warmer months, this pool is perfect. Another thing that I look for is some character and color. I get bored of the typical 'hotel' rooms without any personality and colorless walls all throughout. However, the Canvas Dallas brings so much vibrance to their hotel with its art themed decor! Keep reading all about our experience at the Canvas Dallas and then take a trip for the beautiful infinity pool and other fun amenities.
Safety Measures
During this time the Canvas Dallas has taken measures to ensure guests health and safety. Below are some of the top things I saw. However, you can call to get an extensive list of everything they are doing.
Partnering w/ Ecolab & Interstate Restoration for extra sanitation
Requiring masks in all public areas
Providing hand sanitizer in all public areas
Infinity Pool in Dallas
The pool at the Canvas hotel is just one of the many highlights here! No where else do you get the infinity pool with views like this! The Canvas is perfectly located. Go early for the place all to yourself. Even if you're not staying at the Canvas, you can grab couple of cocktails and enjoy the pool most days. Also stay up to date as the Canvas has some of the best Summer parties and events.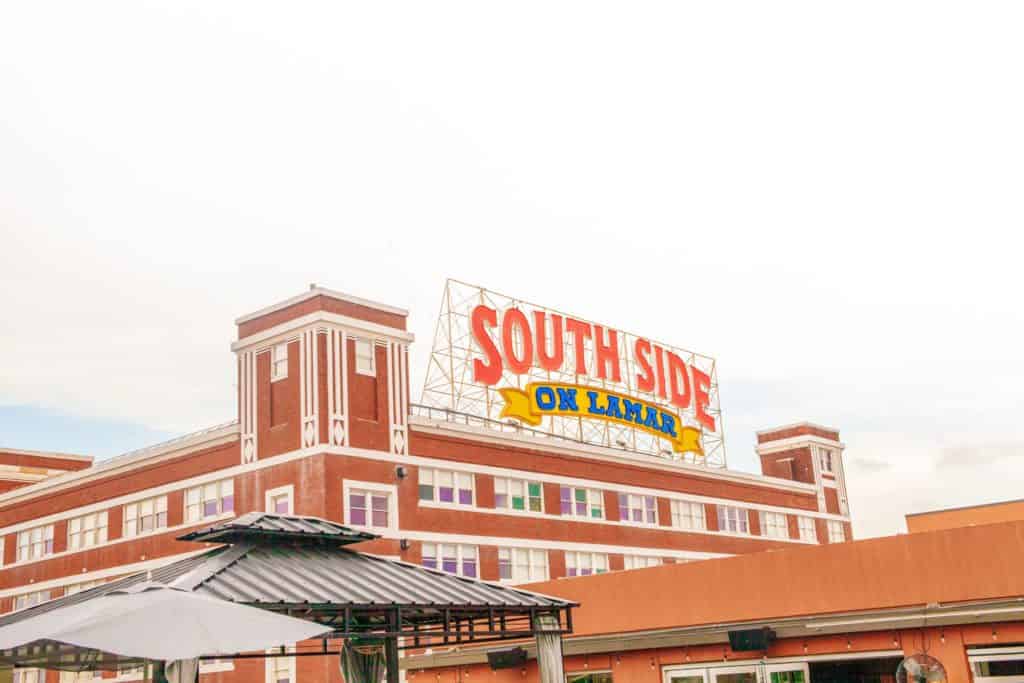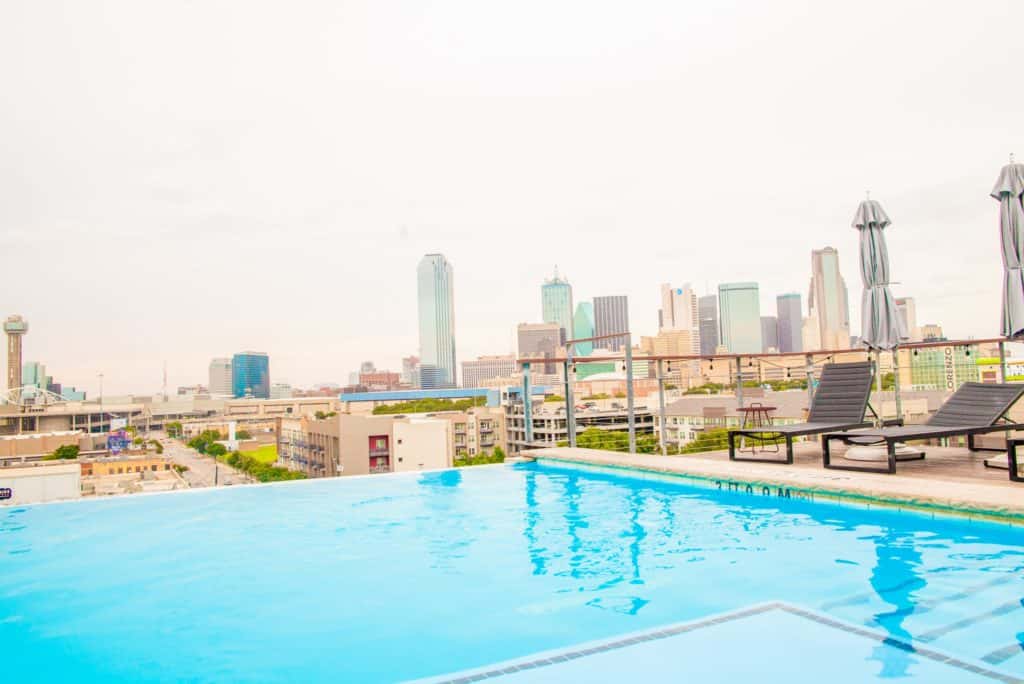 No matter the time of the year, the rooftop bar is the perfect spot to grab a bite to eat or a cocktail with friends!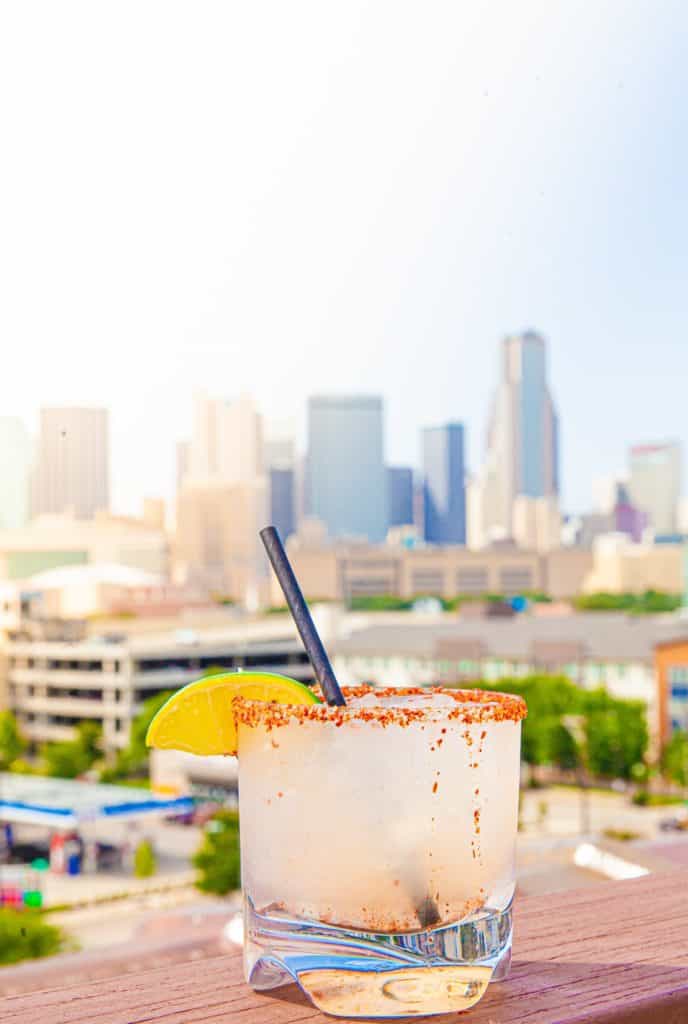 An Art Focused Hotel
Another draw to the Canvas which got me excited was the art influence throughout the hotel. All throughout the hotel you'll find art pieces (and you can even buy them if you'd like) as well as vibrant decor and eye catching details. The Canvas hotel is fun simply because there is so much to see and so much color! The Canvas hotel is a one of kind that you won't find anywhere else.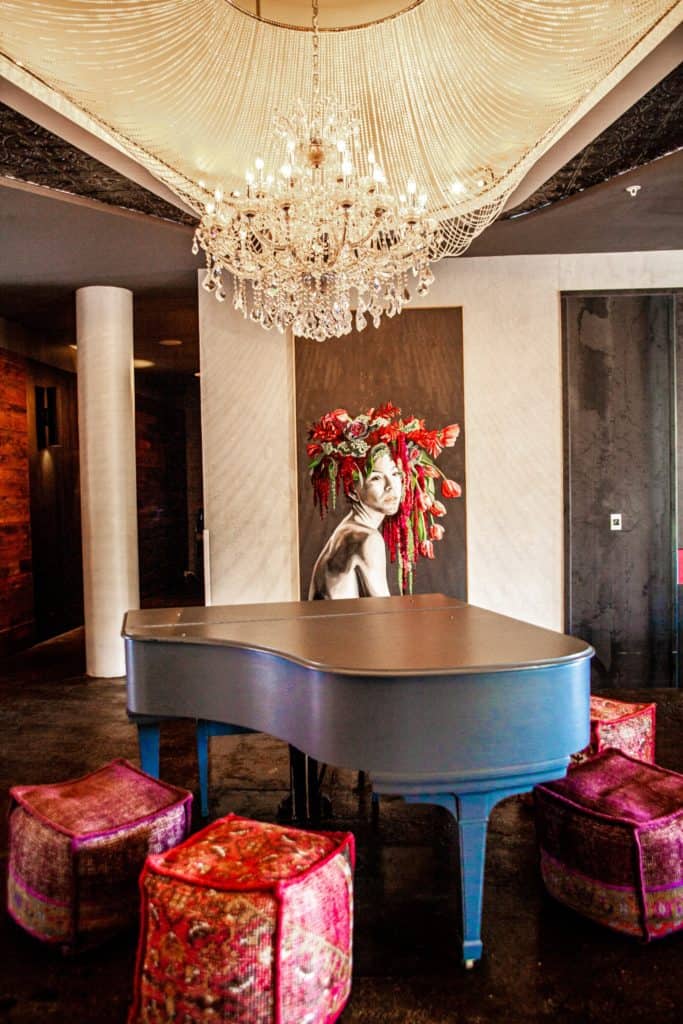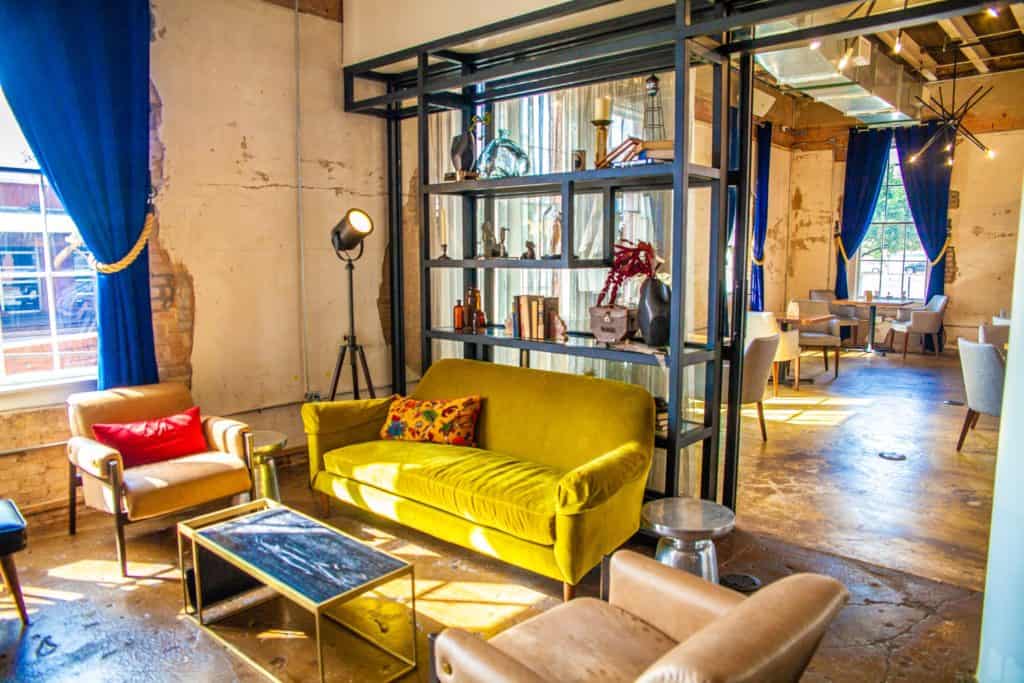 Canvas Hotel: The Rooms
The exposed brick provided NYC apartment feels and each room has its own unique art pieces as well. From our window we had views of downtown Dallas and plenty of natural light.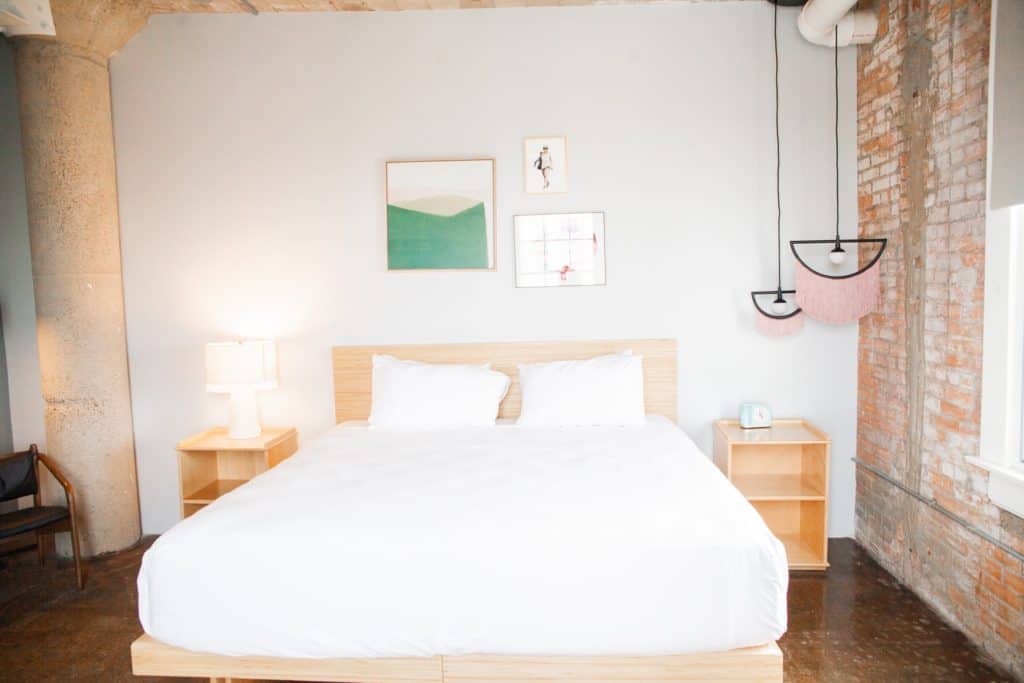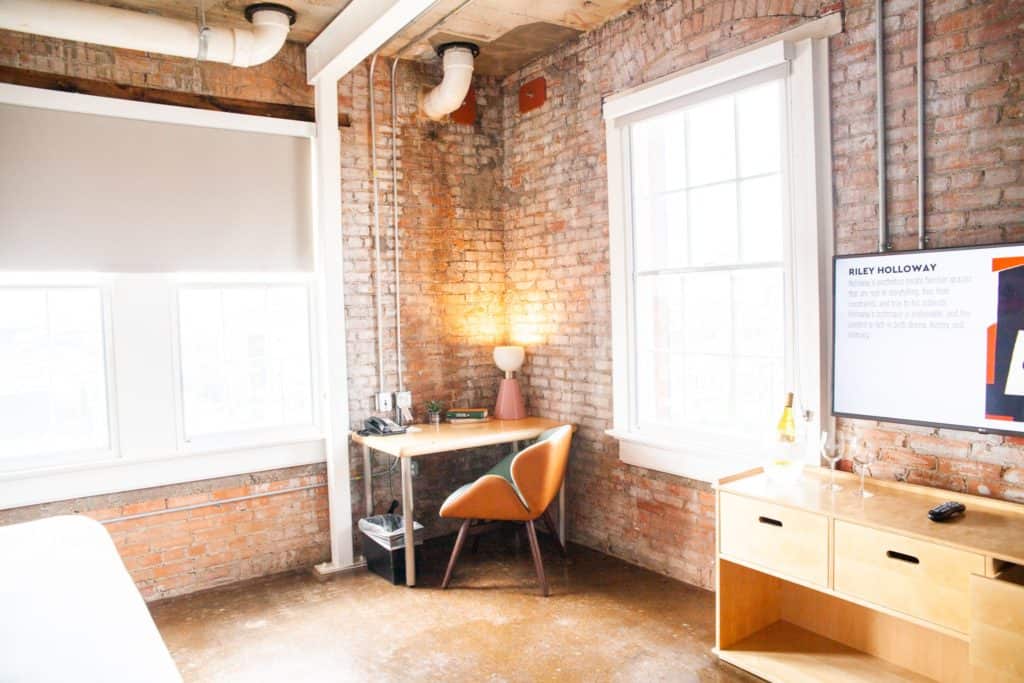 Canvas Dallas: Final Thoughts
We had an absolute blast at the Canvas Dallas! While we spent most of our time soaking up the sun and enjoying the infinity pool, there was still so much around to keep us busy. There are also several different shops and restaurants in the area just a walk away for extra entertainment. Plus, you can look up all these fun things to do in Dallas for an extra special trip.