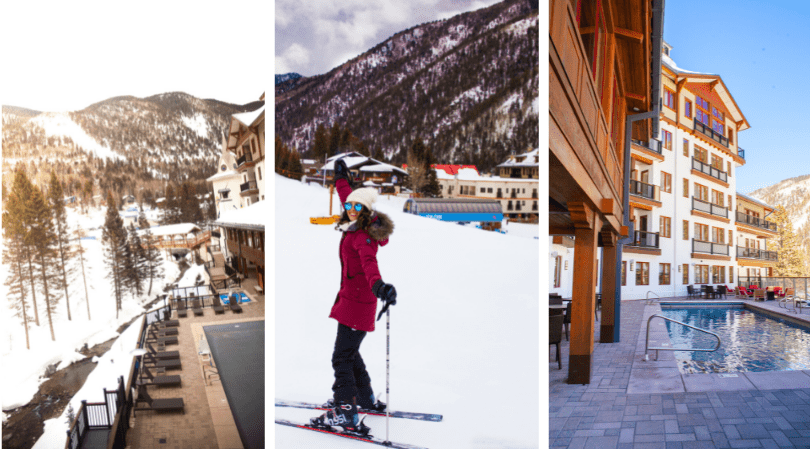 With a fun trip planned to the Taos Ski Valley, there were a couple of things that I was looking for: convenience and comfort. The Blake offered that and so much more. As one of the top eco friendly ski resorts in the United States, I could feel good about traveling to Taos from getting on the plane to checking into the hotel. If you are looking for where to stay in Taos Ski Valley for luxury and comfort, keep reading for my Blake Hotel review.
The Blake Taos: Top Eco Friendly Ski Resort
one thing that stood out to me about the Blake was their commitment to the environment. As the only certified B Corp resort, they care about keeping the environment. The first thing I noticed was that rather than receiving water bottles, we were welcomed with refillable water bottles with stations throughout the hotel. They also offer a shuttle and carpool system so that people drive less.
However, when it comes to being an eco friendly ski resort there are a lot of things that we don't see down to which cleaning products they use, the money they invest in forest restoration, waste reduction tools, and more.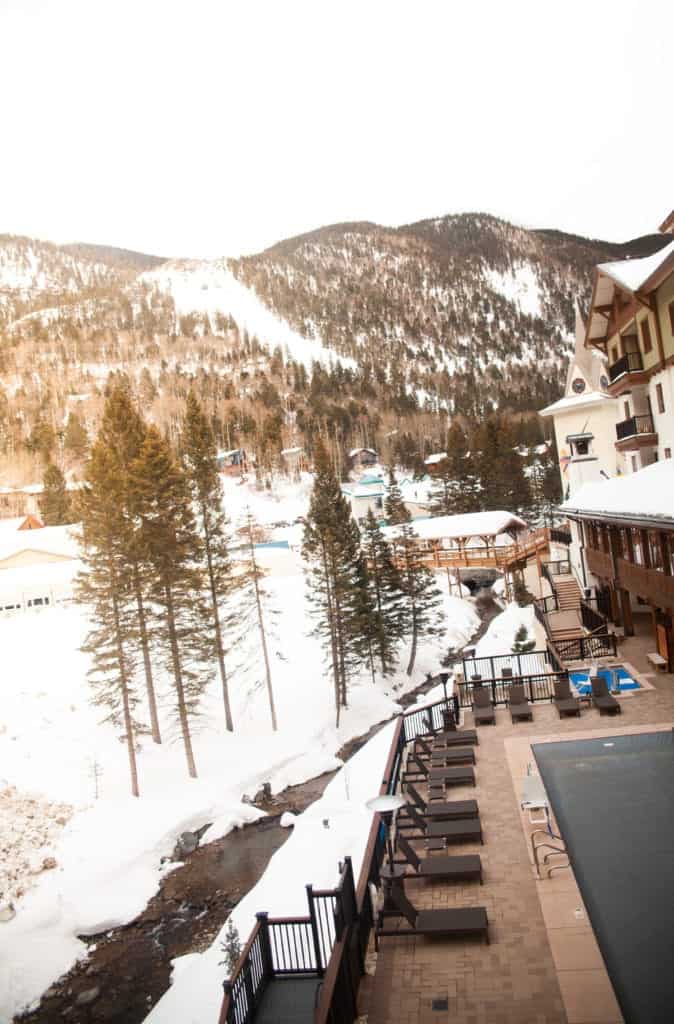 The Blake Taos: The Rooms
The rooms at the Blake were beautiful and spacious! I loved the little touches that made the room look like a cozy lodge with pine wall paper and little pops of color on the bed.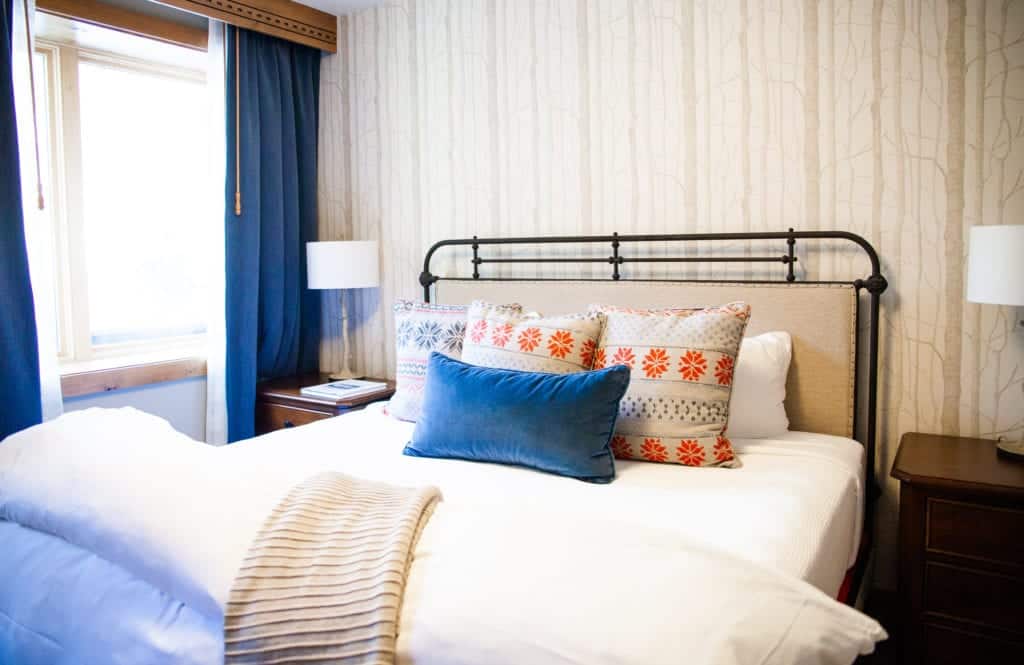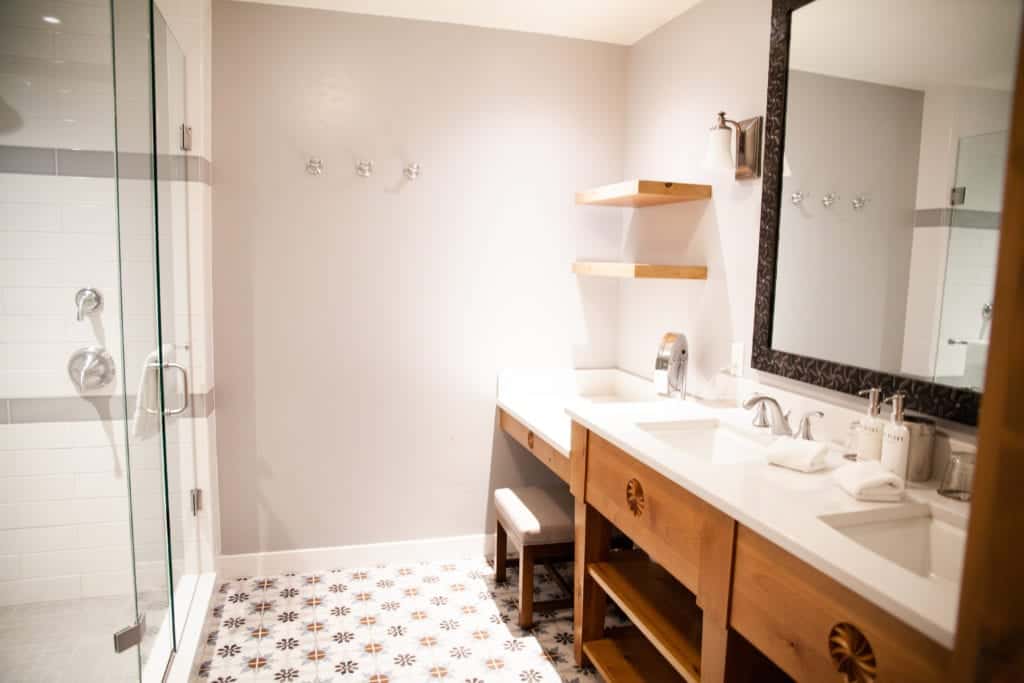 The Blake: Going Beyond
From the minute we got off the plane, The Blake Taos blew my expectations of my making my stay stress free.
There was a shuttle waiting for us ready to take us up to the Ski Valley. I touched my bags for a total of two minutes before they loaded it on the shuttle and then loaded it off and handed it to the bellman who delivered it to our room.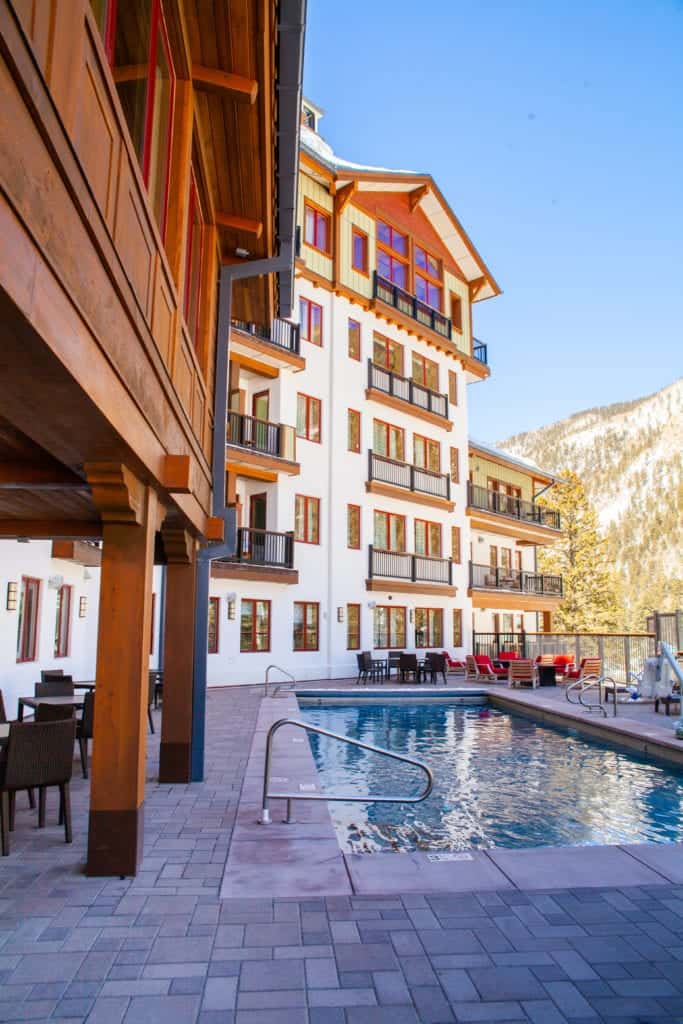 Once we were checked in, I received a text message from the front desk asking if I needed anything, and they would text a couple of times a day to make sure all was well. I was waiting for a package and they texted me when it arrived and delivered it to our room. I used the service to confirm what time we were needing to check out, when we needed the bellman, and to get ice for our ice bucket. It was so convenient to simply be able to text my requests and I felt cared for that they wanted to make sure everything was good.
We didn't have a car, but there were several things I wanted to see. The staff offers a car service and we had a driver take us to the Downtown Historic District to walk around and also to the Bavarian.
Overall, the Blake Taos did everything to make sure we had no inconveniences and that we were well taken care of.
On top of all of that, the mountains are right behind the Blake. You could wake up and be ready to ski in minutes. Plus ask about their deal where you can get free rentals while staying at the Blake!
The Spa at the Blake Taos
After spending a day (or days) skiing, there's nothing like recovering with a massage or even one of their complimentary yoga recovery classes!
I wanted to end my vacation on the right note with a New Mexican touch so I checked into the spa and went for an Adobe Clay wrap to detox and relax.
When you first check in, you have access to the Eucalyptus steam room which is absolute bliss. Afterwards you sit in a cozy adobe styled room where you can sip on a delightful Tea.o.graphy tea. It was so good that I had to get some to take home with me.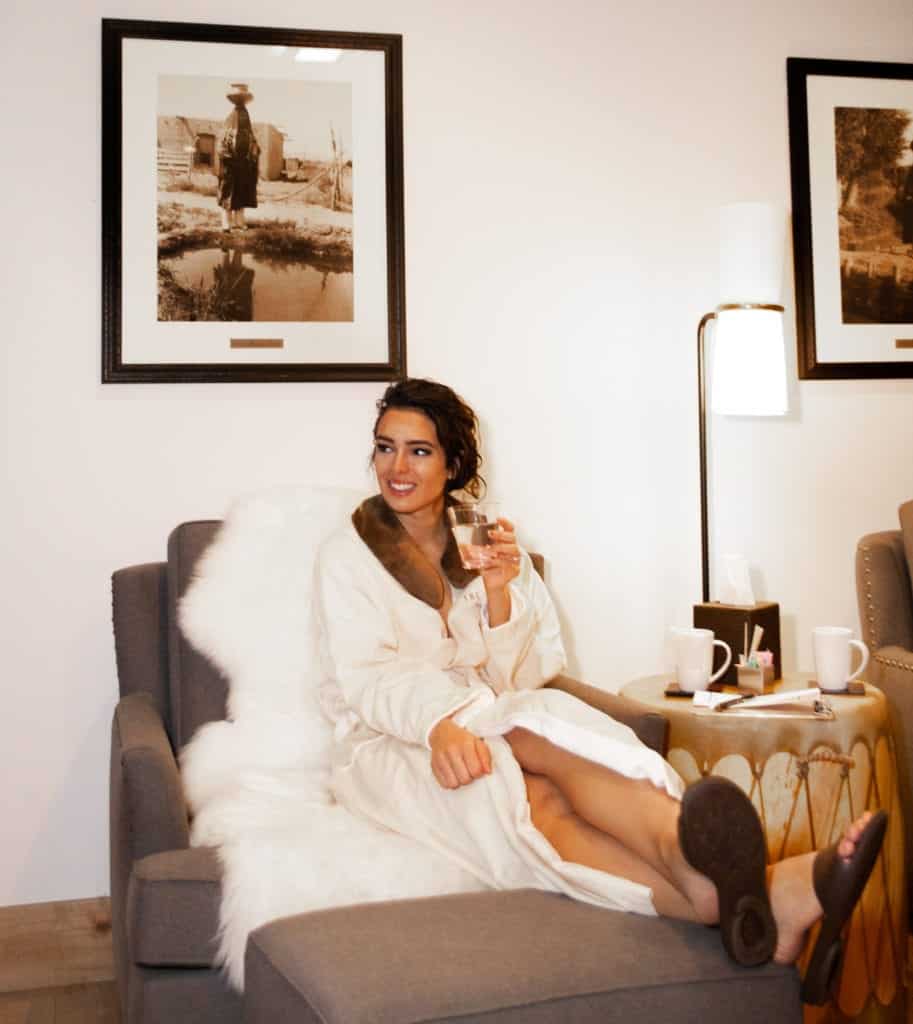 After getting into a relaxing mood I was taken to the room. The treatment starts with a relaxing dry brush before being coated in the adobe mud filled with nutrients to detox. You're wrapped in a cocoon while receiving a facial massage.
Final Thoughts: The Blake Taos
Everything about the Blake Taos was beyond my expectations. The rooms were lovely, the staff were very accommodating, and I could feel good knowing that the Blake was dedicated to taking care of the environment.