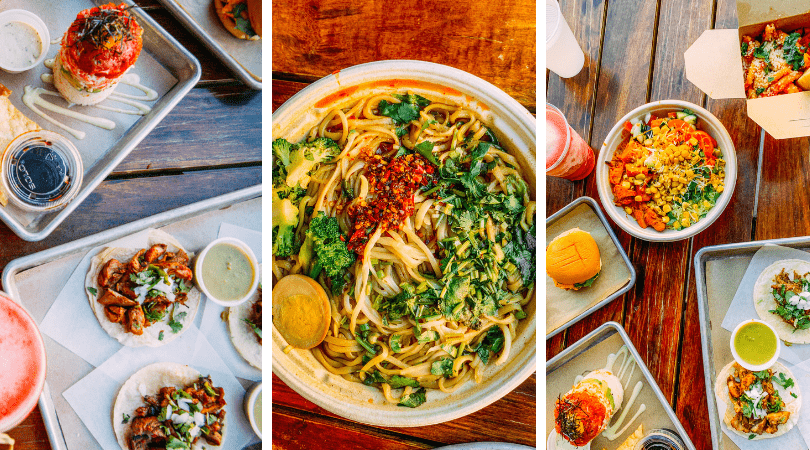 This shop has been compensated by Collective Bias, Inc. and its advertiser. All opinions are mine alone. #GotMyTollTag #CollectiveBias
I love exploring DFW! There are so many exciting places to discover including one of the newest attractions, Legacy Food Hall in Plano with some of the best food! Thanks to the TollTag we were able to get from Downtown Dallas to Plano in no time and in a convenient way which meant more time to relax and enjoy live music while trying to visit as many of the over 18 food stalls as possible and try some of the best foods at Legacy Food Hall in Plano.
The Convenience of the North Texas TollTag
It's only recently that I actually got a TollTag, and now I kick myself realizing that I should have gotten it earlier! The process takes minutes, doesn't cost anything except for the $20 that goes towards paying for tolls, and ends up saving you a lot of money in the end whether you use it all the time or you use it only once a year! 
To apply for a TollTag you simply go online and fill out basic information like your name and address. The process is so simple I recommend doing it now, before you read any further. If you end up even using the Toll Road just once in your life (to visit the airport, when you're in a rush, etc), the TollTag pays itself. Having the convenience and peace of mind that whether you're driving to the airport or taking the toll roads, makes it all worth it.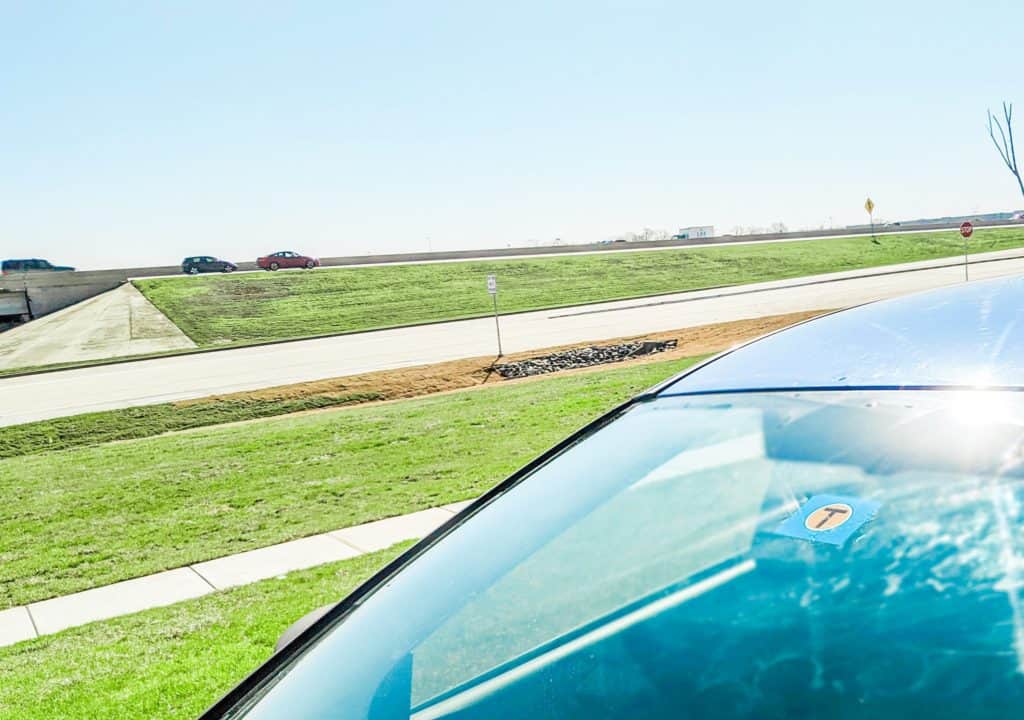 You can also download the Tollmate app which I have found to be a huge convenience. They have a map of the roads, a trip calculator so you know how much you are spending ahead of time, and traffic information. There's even an option to call roadside assistance when needed. The app is in English and in Spanish making it more accessible to everyone.
Not to mention there are some pretty sweet perks (actually called Toll Perks) that get you discounts on local Texas and national restaurants, spas, fun activities, and just about anything you can think of!
With the TollTag, you get a discount on the tolls, don't have to worry about the additional mail fee, and pay right then rather than risking an additional fee if you miss the payment.
Eat Around the World at Legacy Food Hall
Save money on the plane ticket by using the TollTag and driving up to Plano for your own international experience! By using the TollTag, we were able to save 15 minutes on our trip which made a drive to Plano so much shorter and gave us more time during the day! What I love about Legacy Food Hall is that they have such a diverse range of foods! Grab a group of friends, divide up, and try as many food stalls as you can! There are so many incredible international cuisines here to try. Here are some of the best foods to try at Legacy Food Hall in Plano.
Chinese Food at Legacy Food Hall
Beijing Brothers was the first place where I got to try my firsthand pulled noodles! Willy Lu is one of the top hand-pulled noodle masters in the country so you're getting some of the best food here. And the great thing is that they're bringing authentic and real Chinese food right here to Plano!
Italian Food at Legacy Food Hall
You can never go wrong with some good Italian food and Legacy Food Hall has two incredible spots! We headed over to the Italian Job for fresh handmade pasta. The Rezno's spicy had casarecce, Mamma's red sauce, bacon, bell pepper, chilli, and cream for a complex mix of tantalizing flavors!
Forno Nero is the spot for Neapolitan pizza, but we came for one of their fun concepts, a s'mores calzone to crave our sweet tooth and more than shareable!
Indian Food at Legacy Food Hall
I love the spices and flavors of Indian food, so finding Blist'r at Legacy Food Hall was a treat! They have all kinds of delicious contemporary Indian fusion dishes like Chicken Tikka Masala (what we ordered), mango lassi, samosas, beef curry, paneer vindaloo, and other mouthwatering dishes.
Mexican Food at Legacy Food Hall
Tacos might be a major food group for Texans so of course Legacy has to have a taco spot! I love a good taco al pastor and the classics, but they also have funky tacos like octopus! Pair it with a Jarrito or Auguas Frescas and some elote for a Mexican feast!
For a Mexican fusion, Velvet Tacos serves up unique flavors like fried paneer and buffalo chicken tacos.
Japanese Food at Legacy Food Hall
Hōru Sushi has all kind of different sushi from your typical rolls like the California to other kinds like the truffle salmon and riceless rolls! We opted to share the sushi tower with spicy tuna, crab, avocado, sushi rice, tobiko, shredded nori, wonton chips, and wasabi aioli.
Chef Chin's Hibachi Ramen is created by the same chef as Hōru Sushi, but this time he's serving up ramen from broth that takes 24 hours to make and other bold dishes.
Mediterannean Food at Legacy Food Hall
Just watching the gyro meat roasted on spits in the windows of Sharwma Bar makes you want to order everything. They have shwarma, falafel, gyro, hummus and all your Mediterranean favorites. We opted to try something unique and equally delicious, a fusion called Gyro fries.
American Food at Legacy Food Hall
A little bit of New England hear in Texas can be found at Sea Breeze with clam chowder, lobster rolls, and fun items like the lobster grilled cheese which is worth every bite!
I love Son of Butcher because they have little sliders filled with delicious ingredients. They're small enough that you can try multiple like the Burnt Ends, a slider with brisket & gouda on top, or the PB&J burger, and even chicken sandwiches like the buffalo bleu.
French Food at Legacy Food Hall
For a sweet treat head to Haute Sweets for some macaroons to share. Plus, if you're too full, they're an easy treat to take home! They have a whole list of rotating flavors!
Another Parisan spot is whisk & Crepes by Chef Julien Eelsen who grew up in Paris learning the way of the crêpe alongside his grandmother and aunt.
Belgium Food at Legacy Food Hall
Press Waffle is my obsession! Especially when these Belgium waffles using an authentic Liege recipe are covered in strawberries, chocolate, nut butter, espresso whipped cream, cookie butter, lemon curd, or any of their delicious toppings! They even have savory flavors.
Other Places Still on Our List
Even with friends to help, we weren't able to make it through all of the incredible food stalls! We missed some German brat from Degenhardt's Brat House, some good Southern cookin' from Roots, Texas BBQ from Carlton Provisions, and several others. Luckily, I can hop on the North Texas Tollway and try the others anytime! If you haven't already, make sure to register for your TollTag now so that you can be on your way to saving money whether you are a regular toll roads user or someone who only uses them once or twice a year. Even if you never plan on using it, having that protection will save you in the end. The NTTA has an upcoming event on April 4 called Pave the Way Day. Check out that link for more information.