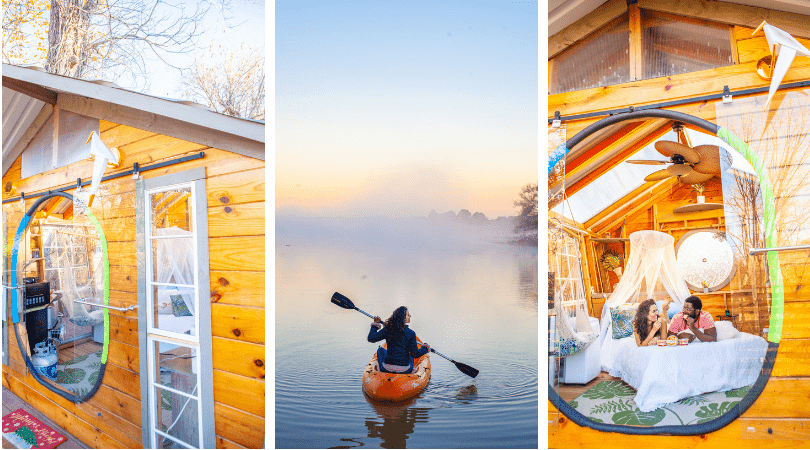 East Texas is filled with beautiful nature. So what better way to experience nature then getting out for a glamping experience in a tree house! We found an incredible tree house out in East Texas that gave us all the comfort but with access to nature around. This tree house in East Texas was so unique with the architecture and the way that they let all the light in. Plus they had quite a few things included on property in case you don't want to leave (but if you do, there are plenty of things to do close by in Huntsville, TX).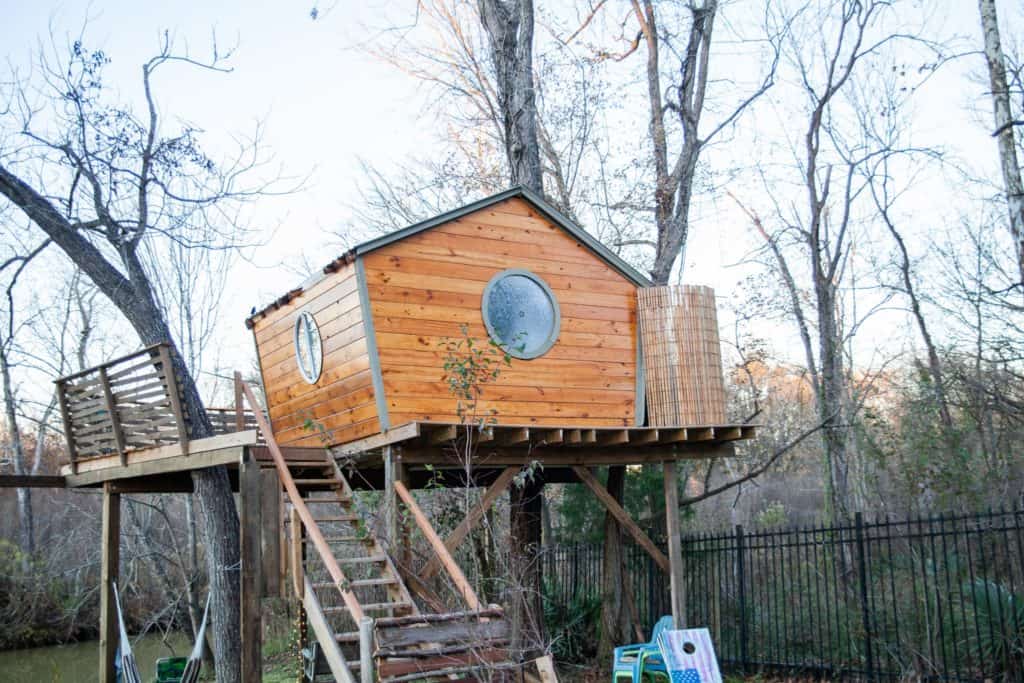 On the way to our tree house in East Texas, we made sure to pick up some of the new Borden Creamy Salsa. I have so much pride for Texas, and discovering this Texas based brand's take on salsa was so fun. As a Texan, salsa already runs through my veins, but when I saw that Borden had the creamy salsa, I got so excited! It's rich, smooth, and they have different levels of heat. They're the perfect addition to potlucks, family dinners, and road trip snacks. You can even snag this coupon for savings!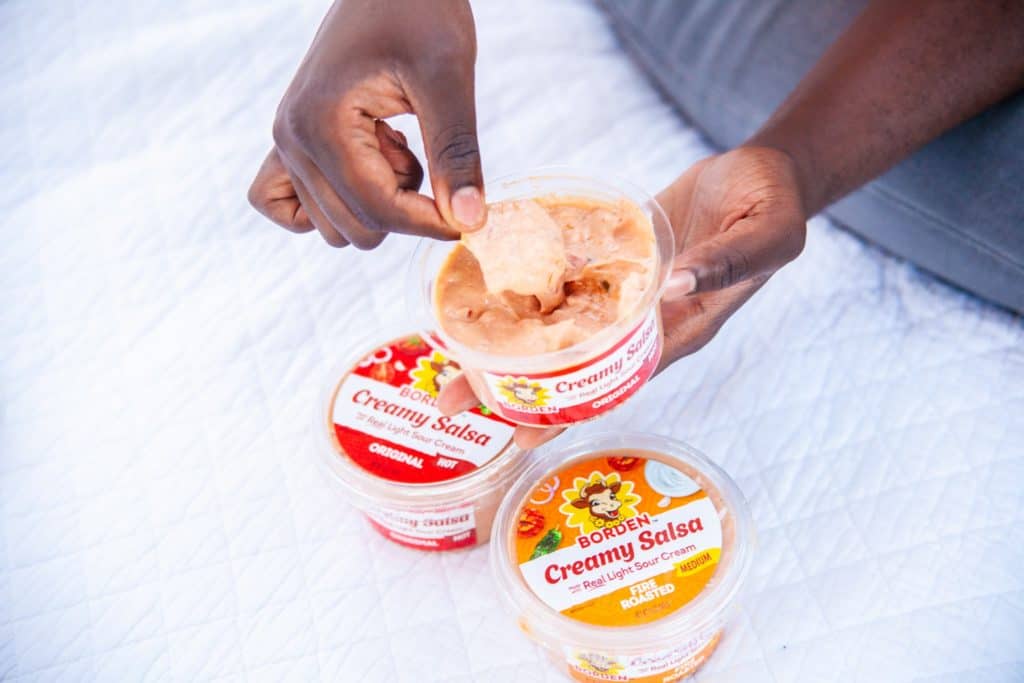 As soon as we arrived in Willis for our tree house experience, we were so excited. The property was right on the lake. In the morning we would get the most incredible views of the fog rolling over. They also usually have kayaks and canoes available for your use. One morning we went out, and the way that that the fog surrounded us just took my breath away.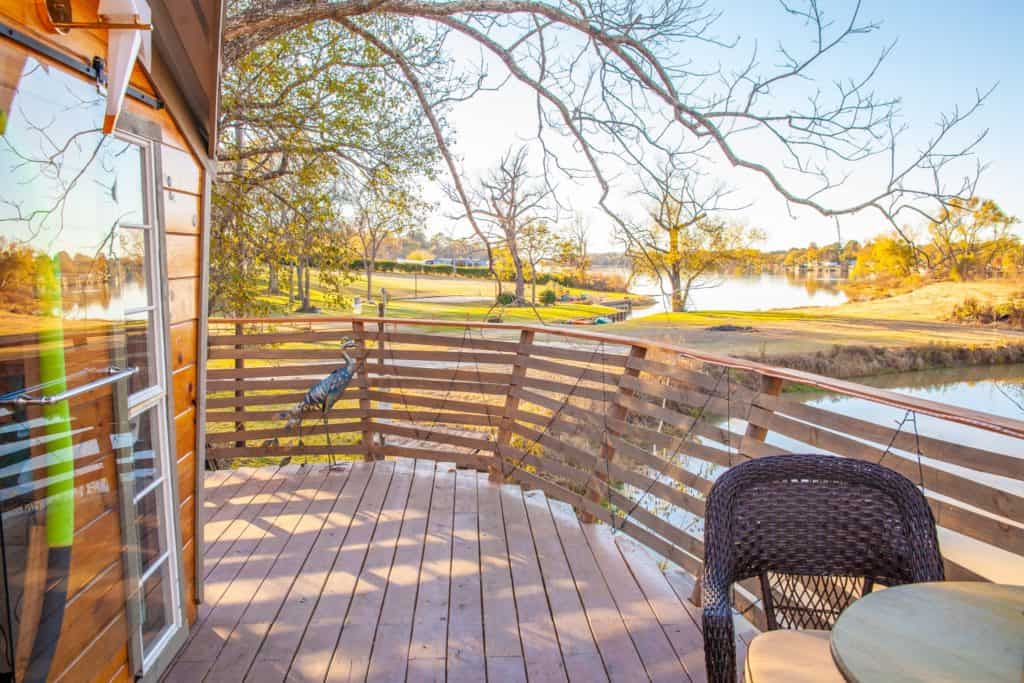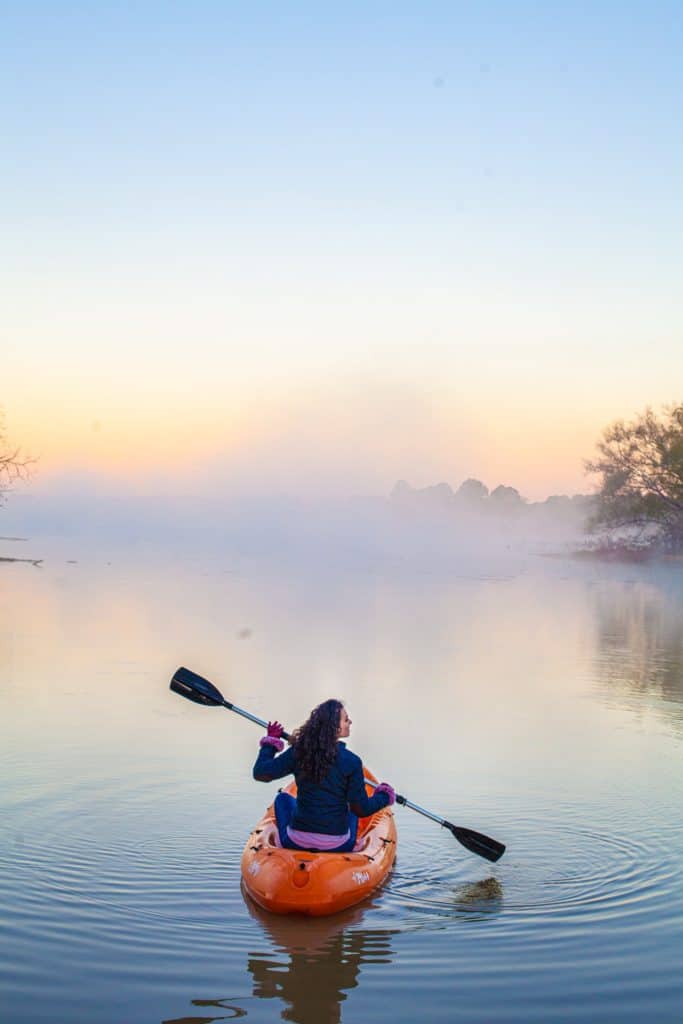 The tree house itself was one of a kind. The upstairs is one room with plenty of wood and windows that let in plenty of natural light and let you see the trees and nature around while enjoying the indoors. We spent many hours sitting in the little hammock chair or enjoying our creamy salsa over good conversations on the beautiful bed with the canopy.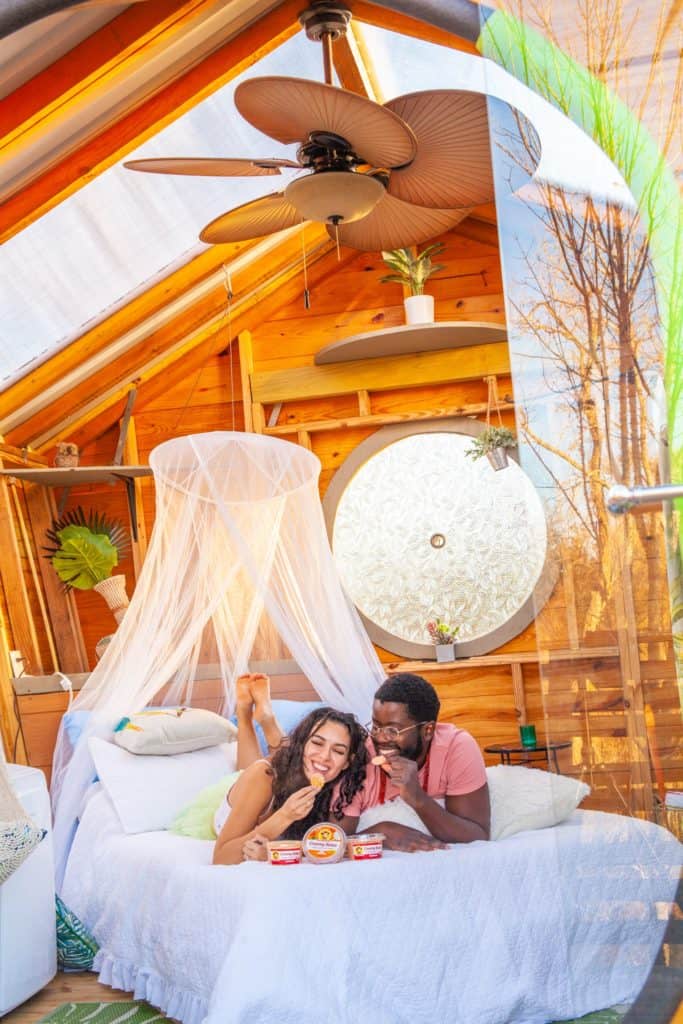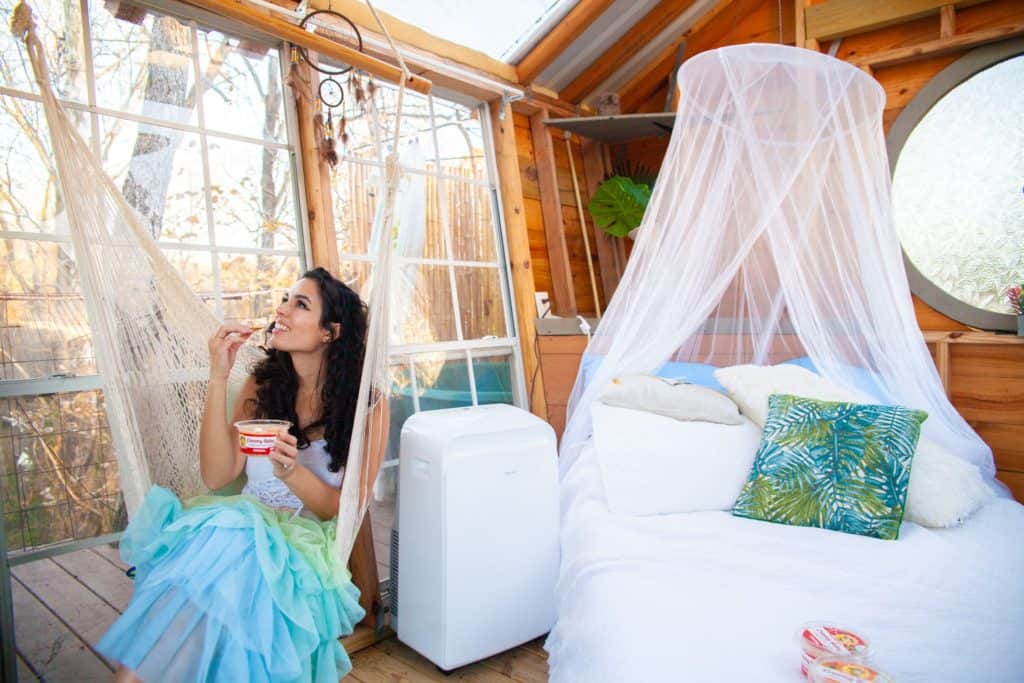 At night they had firewood available for us, and we enjoyed staying warm while looking into the lake. They also had bikes. And if you wanted to have a trip with another couple or group, there is a second tree house not too far away.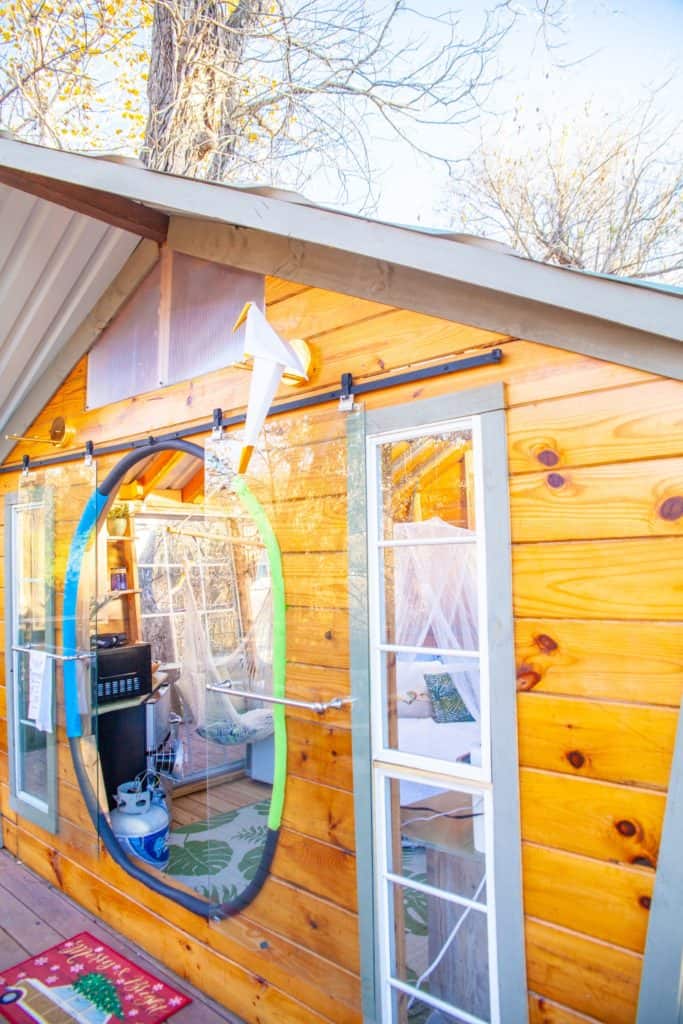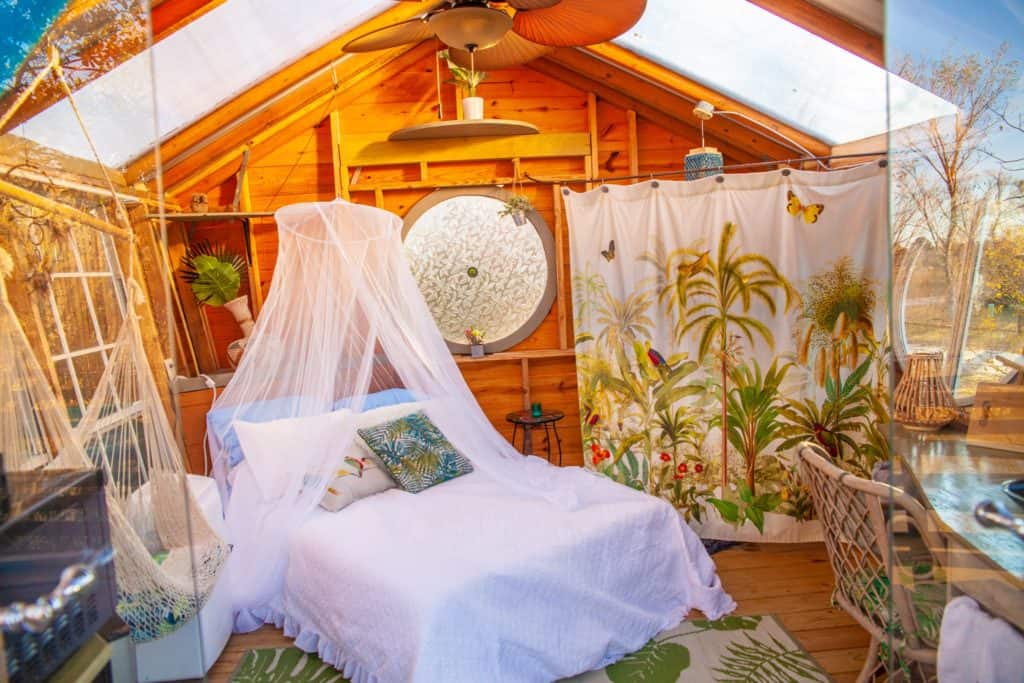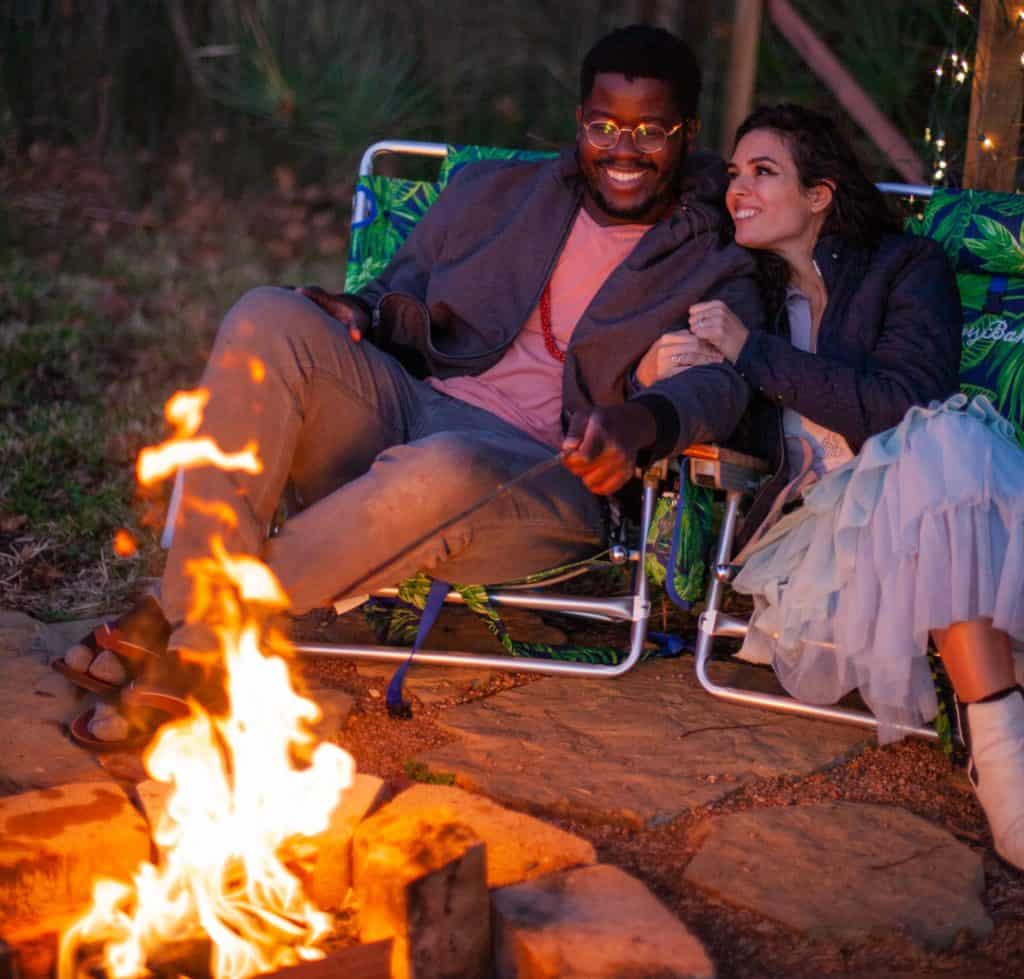 Getting down to the important stuff. The tree house did come with a shower. Although it was outside, the water heated up immediately and was pretty warm, so even on the colder mornings, it was bearable. There was a propane heater, but it didn't always feel like enough since the tree house wasn't completely sealed. That being said, it did help a lot, just be sure to bring extra layers. There was also a heated blanket which helped a lot at night. There was a toilet as well, hidden behind a shower curtain.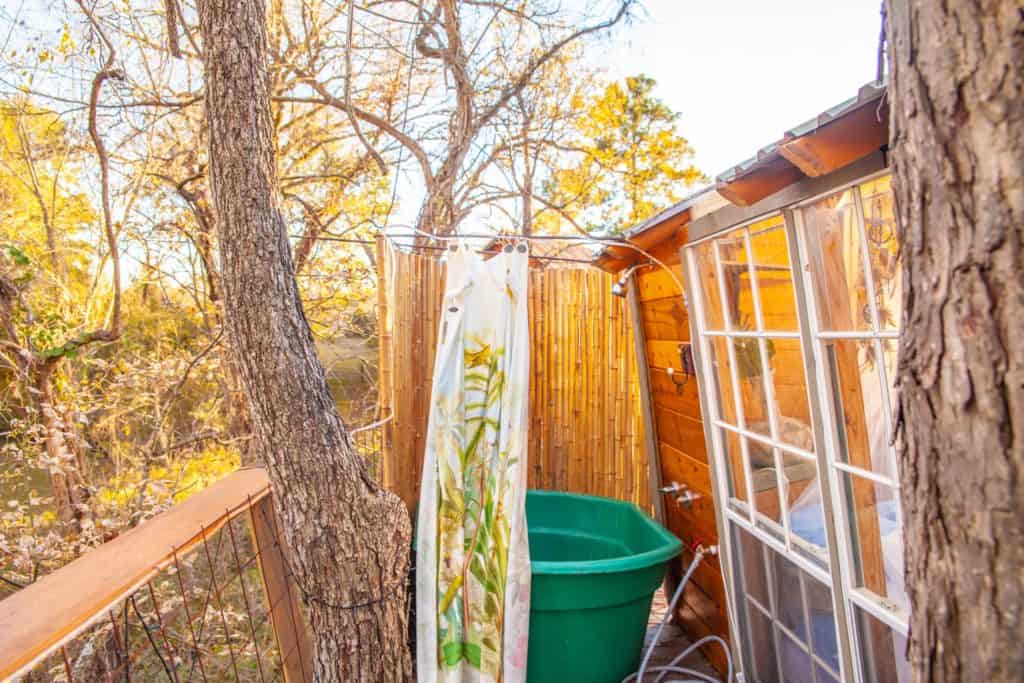 The room also came with a sink, a coffee maker, a microwave, and a mini fridge. They had plates and cups available for use.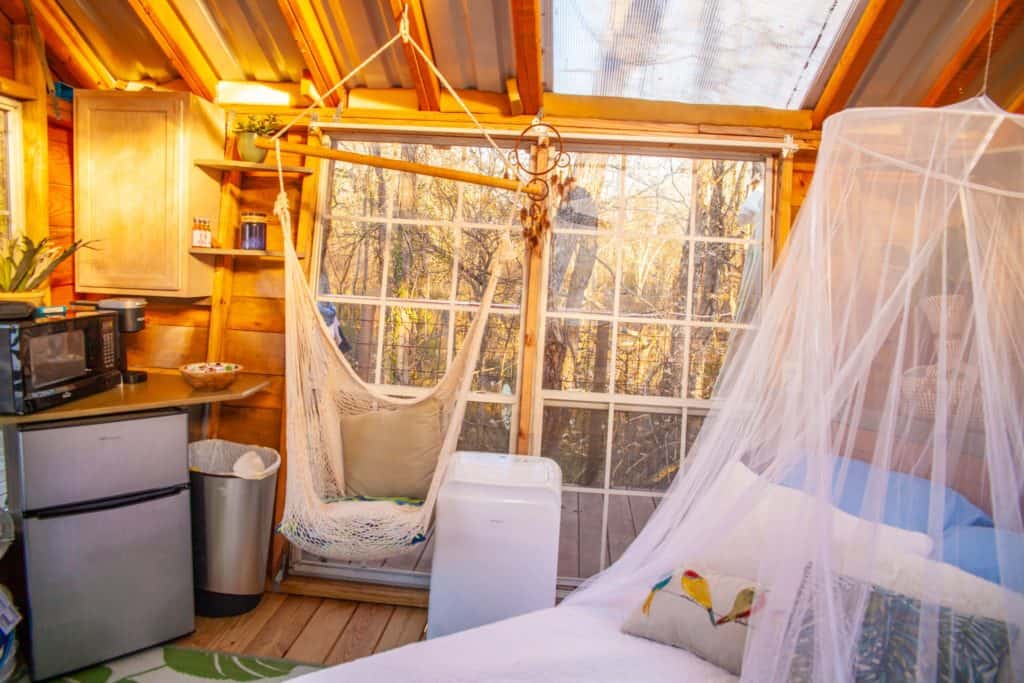 Overall, we had such a wonderful stay at this beautiful tree house in the beautiful East Texas town of Willis. We were so close to Huntsville with the state park, a Caribbean blue lagoon, and so many other fun things to do.