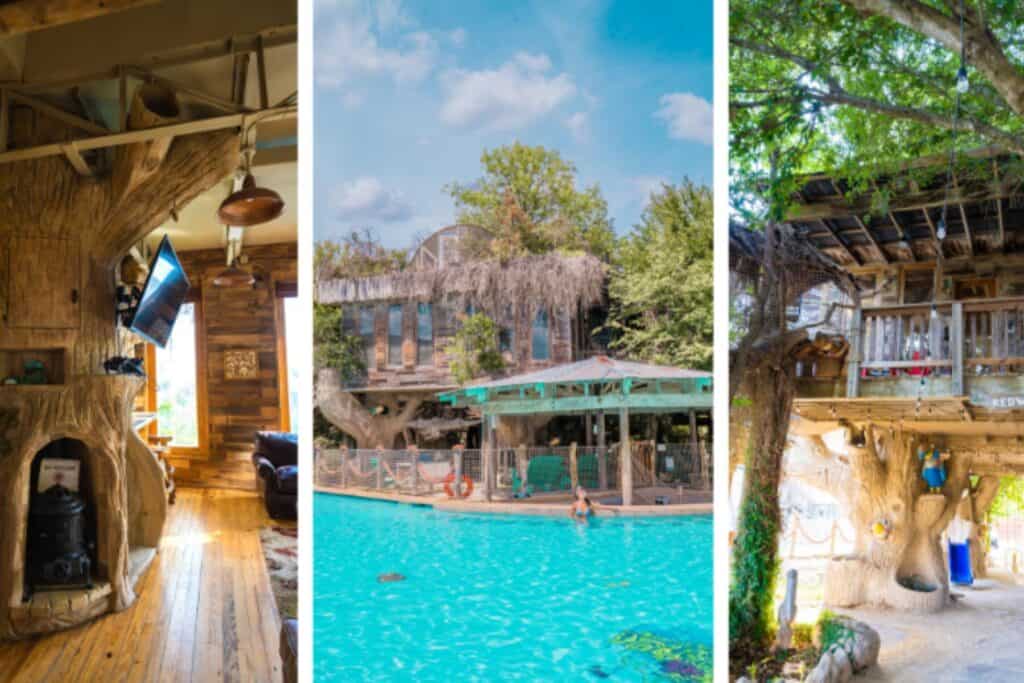 Escape to a world of imagination in these incredible treehouses in New Braunfels TX! With all kinds of treehouses across Texas that you can stay in, each one with a different theme, the Guadalupe River Houses bring that storybook fantasy of wandering around a treehouse to life! Climb to the top through the tunnel or take the stairs, swing under the trees, and hang out at the pool. Plus, this treehouse is family and pet-friendly with so many fun things to do in New Braunfels.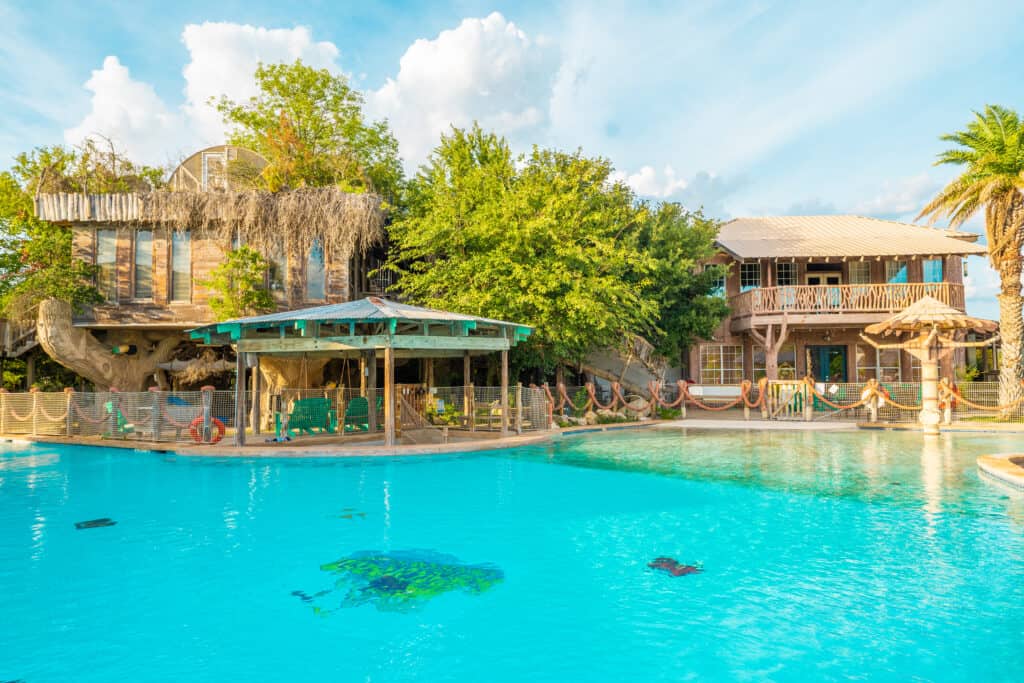 A New Braunfels Treehouse: Redwood Tree Haus
We stayed at the Redwood Tree Haus, which we chose because of the beautiful "tree" in the center of the house. As soon as we walked onto the property, we were overwhelmed with how beautiful it was. You are surrounded by these artificial trees all around with a downstairs playground with a swing and so many other exciting touches. This was before we even got to the treehouse!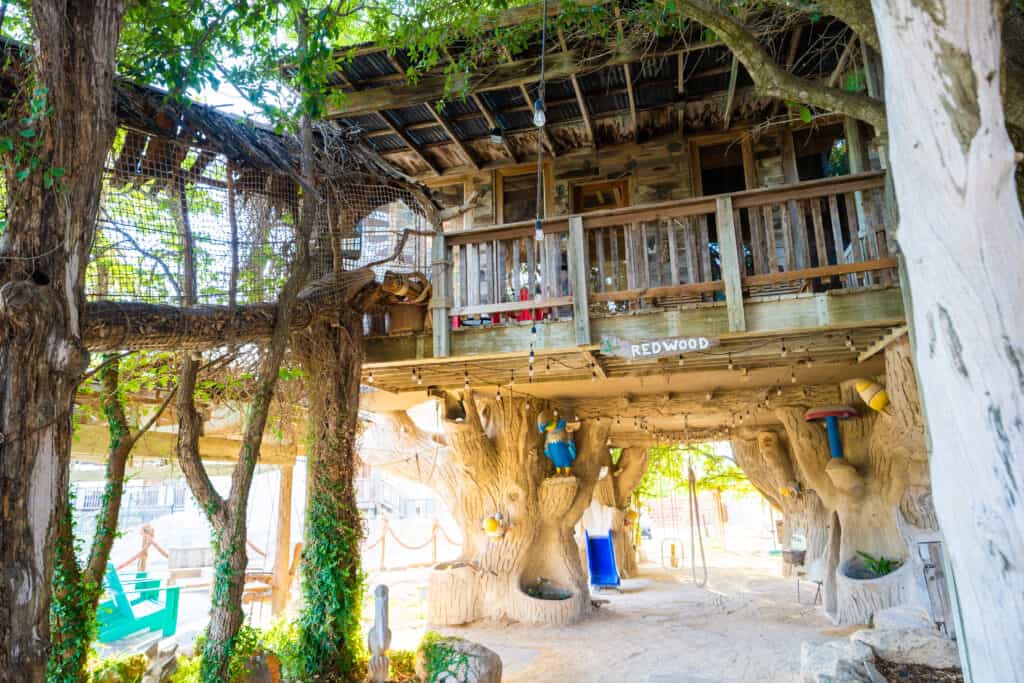 When we got to the entrance, we had multiple options to up into our treehouse, which involved taking the winding stairs or climbing up through the rope tunnel for a little extra adventure.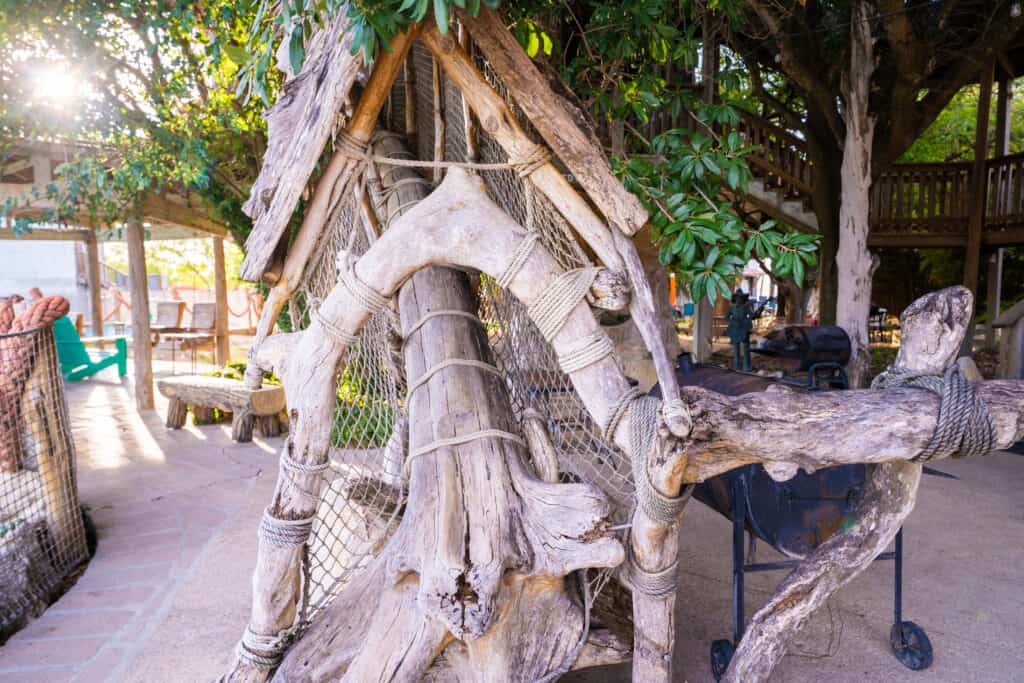 Inside the New Braunfels Treehouse
Once we opened the door, it got even better! The artificial tree makes up the kitchen and wraps around to the living room! Everything about it felt magical, a mixture of summer camp and a glamping adventure. The kitchen had everything we needed, including a full fridge and oven/cooktop with plates and silverware.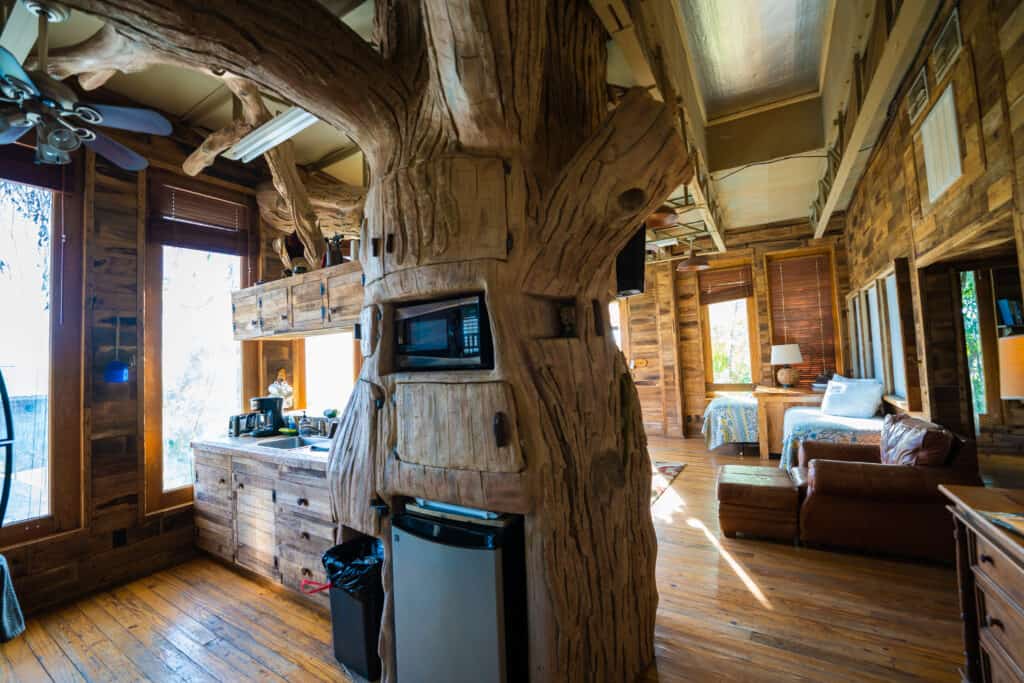 The living space is another area we enjoyed when not hanging out at the pool. This New Braunfels Treehouse comes with Wi-Fi and a TV with Netflix and Hulu.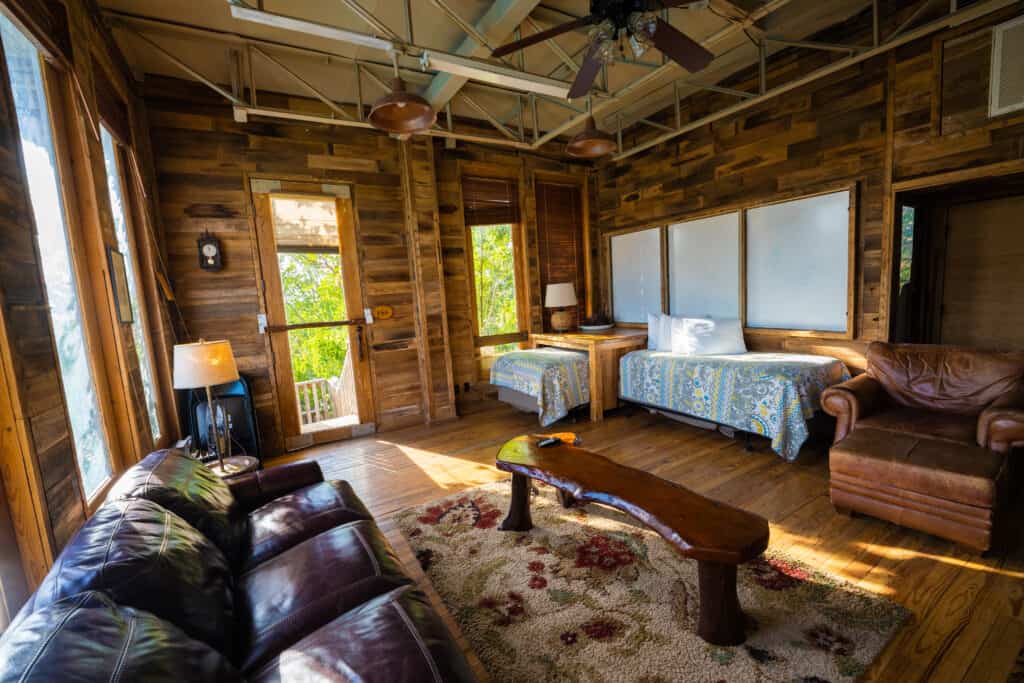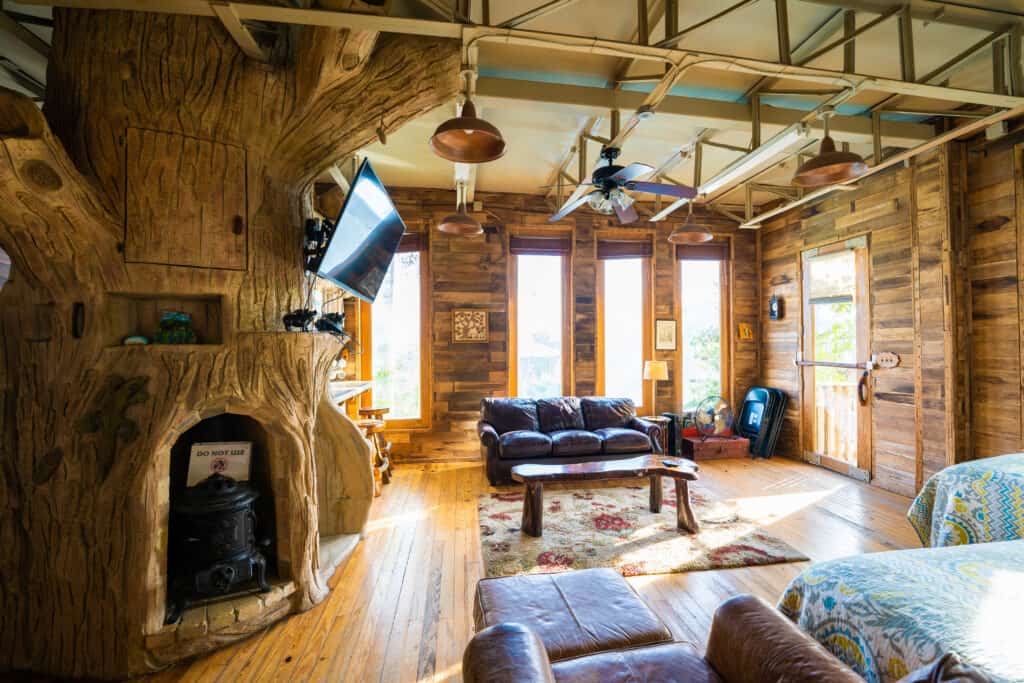 Additionally, there were quite a few places to sleep. There were a couple of twin beds, as well as two bedrooms, perfect for large families!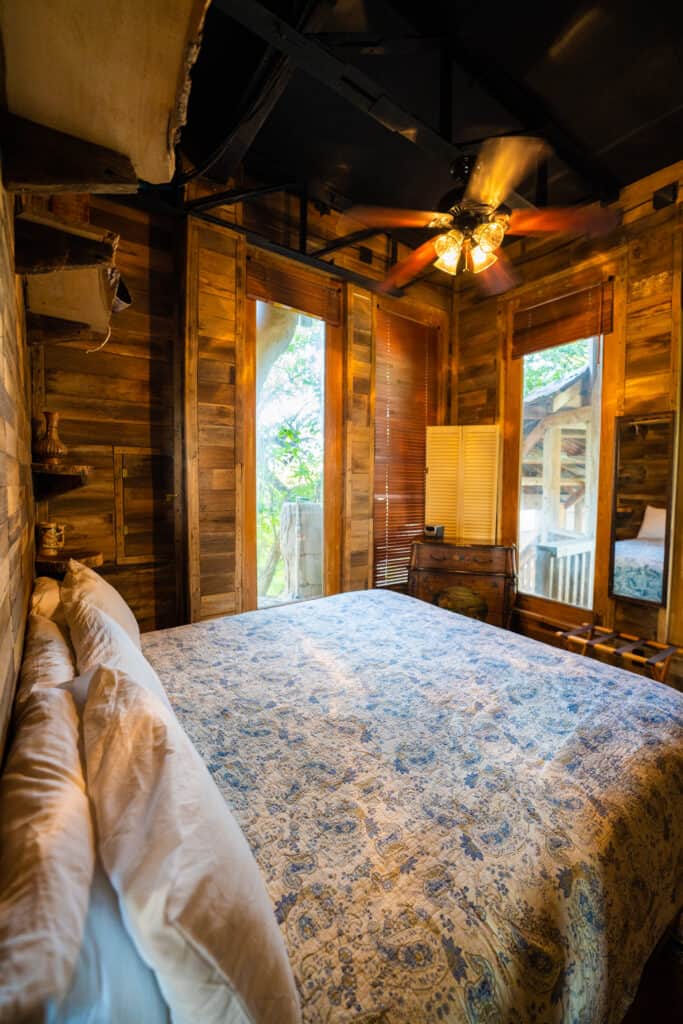 Final Thoughts: A Treehouse in New Braunfels TX
There are a lot of cool treehouses in Texas and each one is so unique. We really liked how Redwood Tree Haus in New Braunfels incorporated the look of a real tree, was so family-friendly, and had a giant shared pool (we were the only people there when we booked so we had it all to ourselves). This treehouse was a little bit more rugged and outdoorsy, but it was worth every moment! Not to mention, it's in New Braunfels and surrounded with so many amazing things to do around town!